I pride myself on answering all of my DMs – interacting with you all is one of my favorite parts of this online space! A lot of questions lately are focused on beauty, skin care and hair, so I put together this post to link all of the resources in one place!
What mascara do you use?
I've been getting more messages than is typical about my lashes lately – I did change up my eye makeup routine recently, so maybe that's why! The "secret" to long, curled lashes is threefold. 1: this lash serum, every night. 2: this lash curler, heated with a hair dryer and 3: two coats of this mascara.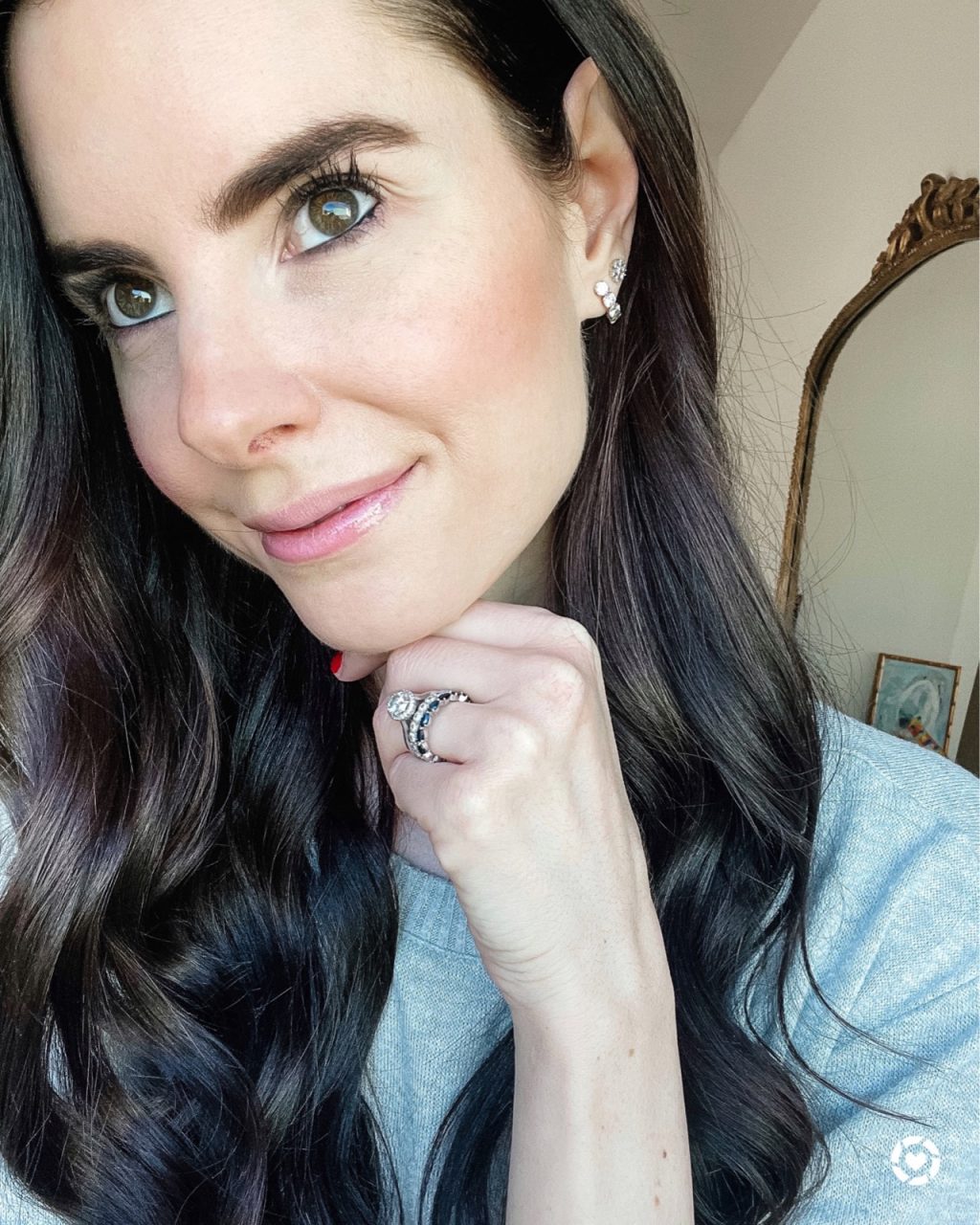 What lip gloss is that?
99% of the time on stories, if I have gloss on, it's this Tom Ford one in the color Love Lust. It's ridiculously expensive and in non-masking days, I wear it daily, but now that we're in masks all the time, I usually only wear it when I'm filming. During the day, I keep this gloss/balm at my desk and reapply constantly. I also line my lips (if I'm going to be on-camera) with this liner (the only liner I own).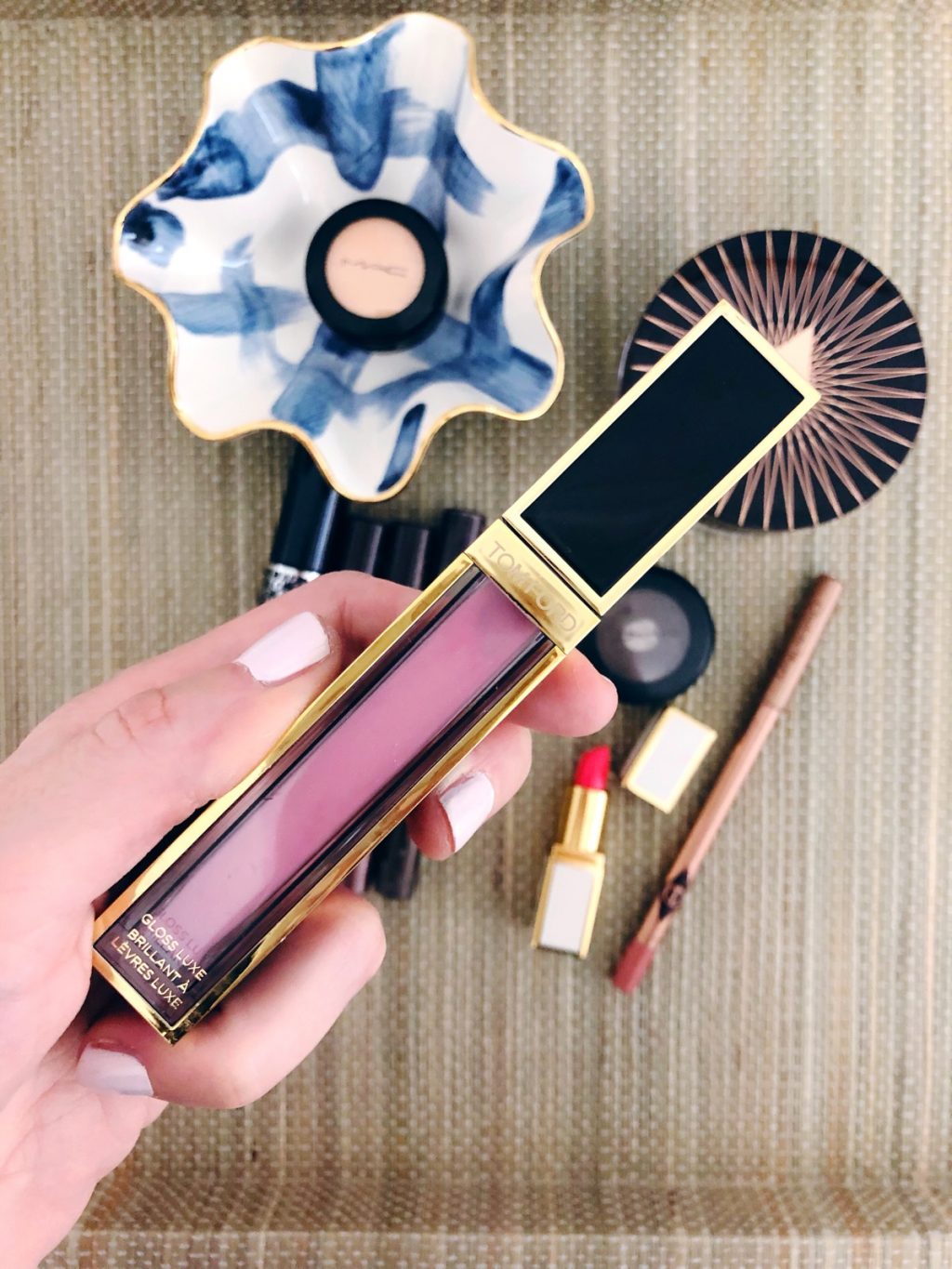 What's on your nails?
I use the Dazzle Dry system now and red is my favorite nail color, so I alternate between their rapid red and holly berry. My favorite non DD red is "rock the runway" Essie gel couture. I started wearing red polish pretty much exclusively last Spring and summer and it's kind of a signature now. Any time I stray from red, I regret it and end up wanting to change back to red. It's so random because I used to only wear red around the holidays, but it's year round for me now.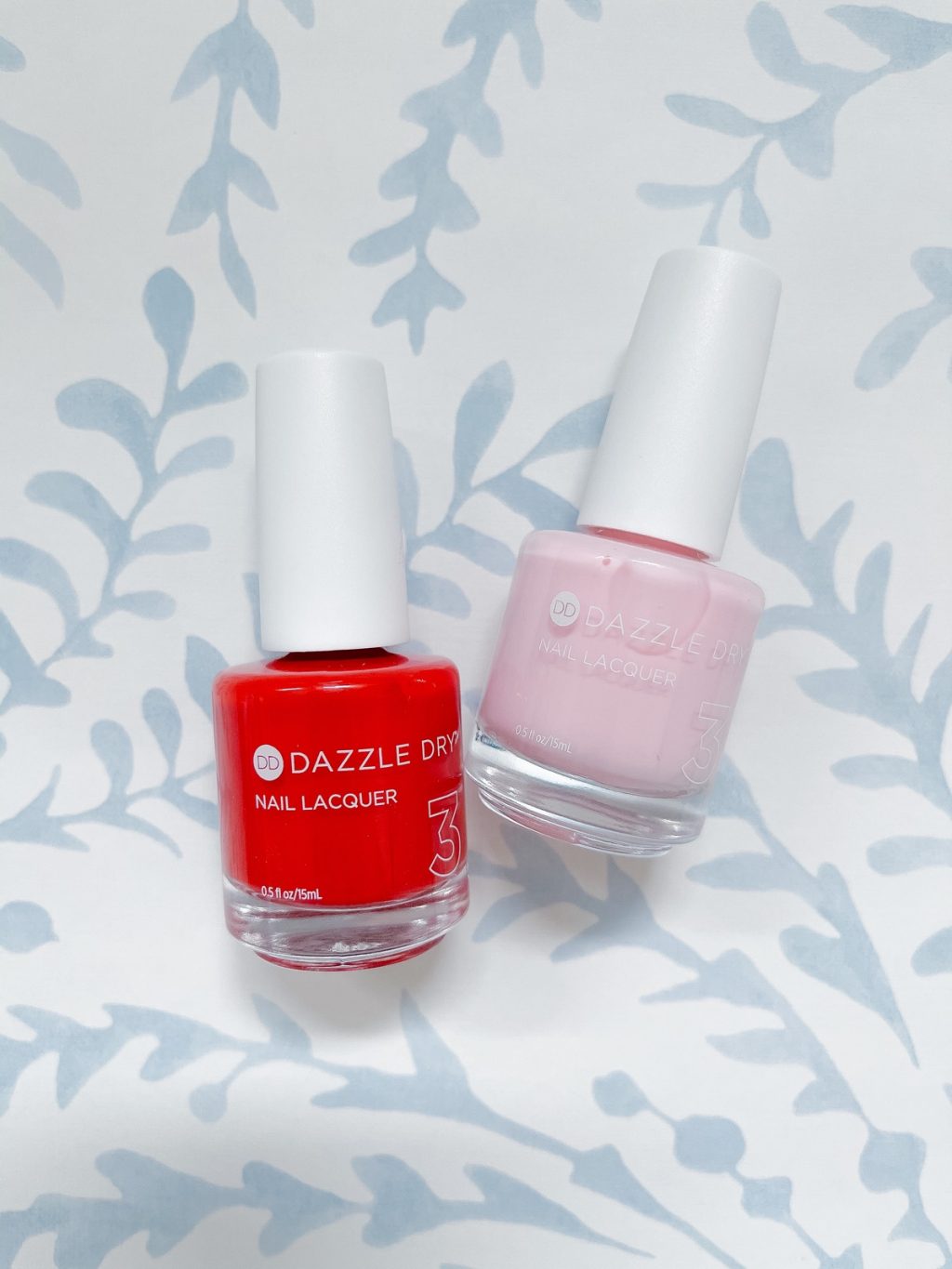 How do you do your brows?
I get a lot of DMs about growing out eyebrows. I have naturally thick ones and don't touch them much – I use these tweezers to manage strays and that's it. I use this brow growth serum to keep them thick and this brow powder to fill them. I also tint them at home: see how I do it, here.
What curling iron do you use?
The T3 wand with the 1 inch barrel has been my go-to for years now. I love the curls it creates and they last for a long time, as in, I can sleep on my hair, brush it, and still have a nice wave/bend to it the next day. After curling, I do use hairspray. I like this one, this one and this one (drugstore option).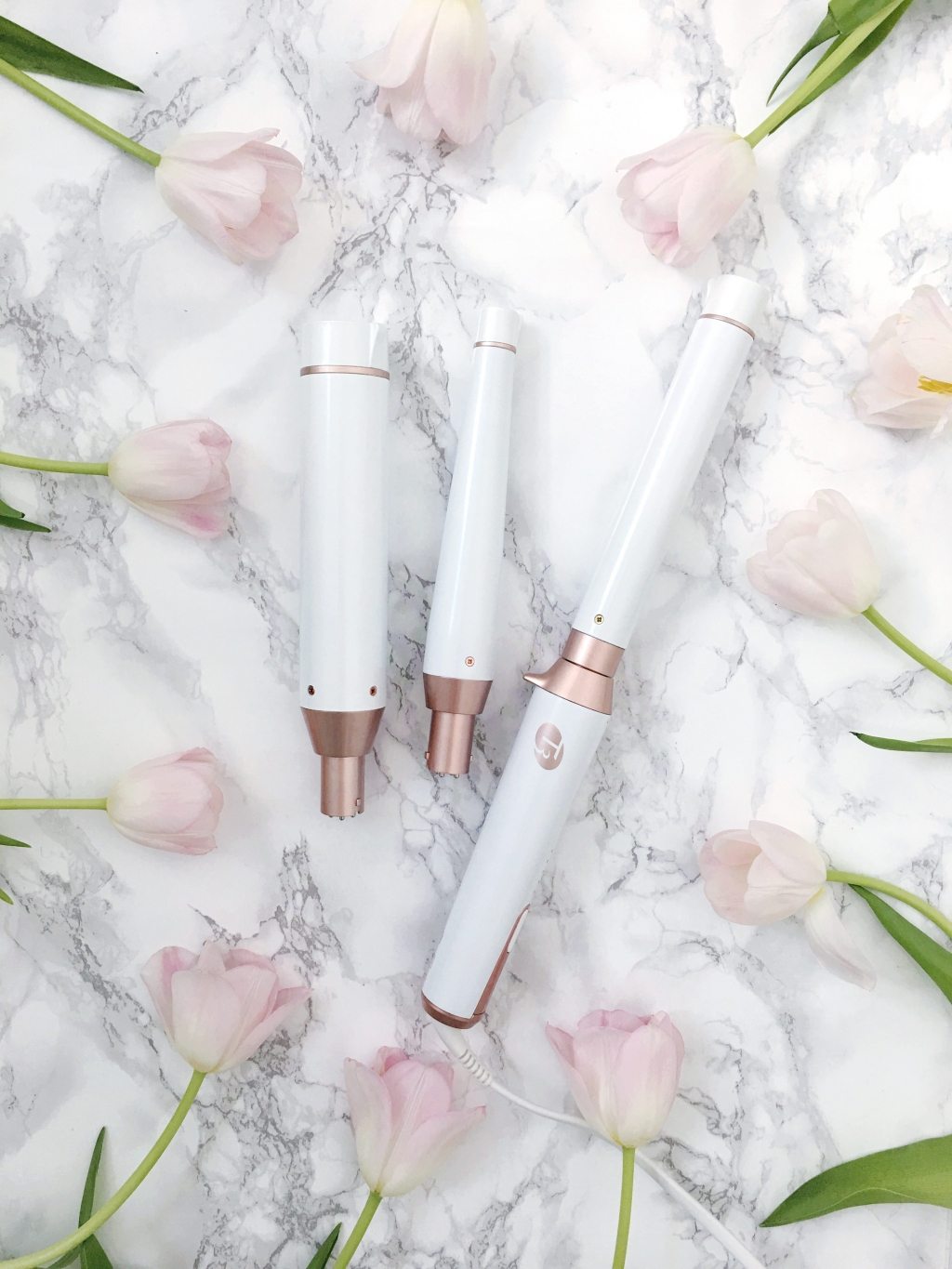 You're glowing – what makeup are you using?
Any time I get "you're glowing!" DMs, it's because I've used this self tanner on my body and this self tanner on my face. I am very fair, and typically only use self tanner in the summer, but every 7 weeks or so, I'll get the urge to infuse a little color into my skin and it's always this combo. It's a subtle difference on camera – but y'all always notice! Make sure you use this tanning mitt to apply the foam.
What do you use to whiten your teeth?
I haven't been able to whiten my teeth in well over a year due to having Invisalign, but typically I use Crest Professional White Strips once a year to maintain the color. I may have them professionally whitened after my Invisalign treatment is complete to have more rapid results!
How do you clean your jewelry?
I use Lindsey Leigh's jewelry cleaning foam! It's so good and makes diamonds sparkle! I use a little baby toothbrush with it.
While I have you here, I have to say that recently, I realized that Aquaphor may just be the most under-rated beauty product. My kids use it every night because they get really dry around their mouth/lips in the winter and I use it on my lips now too. I also use it any time I have a super dry spot on my face (overnight) or on a former pimple that is peeling as it recovers and the skin regenerates. I keep saying that if you threw some Aquaphor into a pretty pink tube or container, changed the font and sold it for $30 a pop, people everywhere would be proclaiming it the "best beauty balm" on the market. It's simple, it's been around forever, and it works. I should have known this when it was one of the only products that ever healed the really bad diaper rashes.