Ever since I shared our Stanley bamboo nightstands and bamboo China cabinet, I've gotten a ton of requests to share how to source/find these items online. There are sites like Chairish, Etsy and even One Kings Lane that have beautiful antiques, but they're often extremely expensive (especially now with lead times in the furniture industry being so long, available antiques/vintage items are in higher demand).
(all sources from our kitchen/dining area are listed here).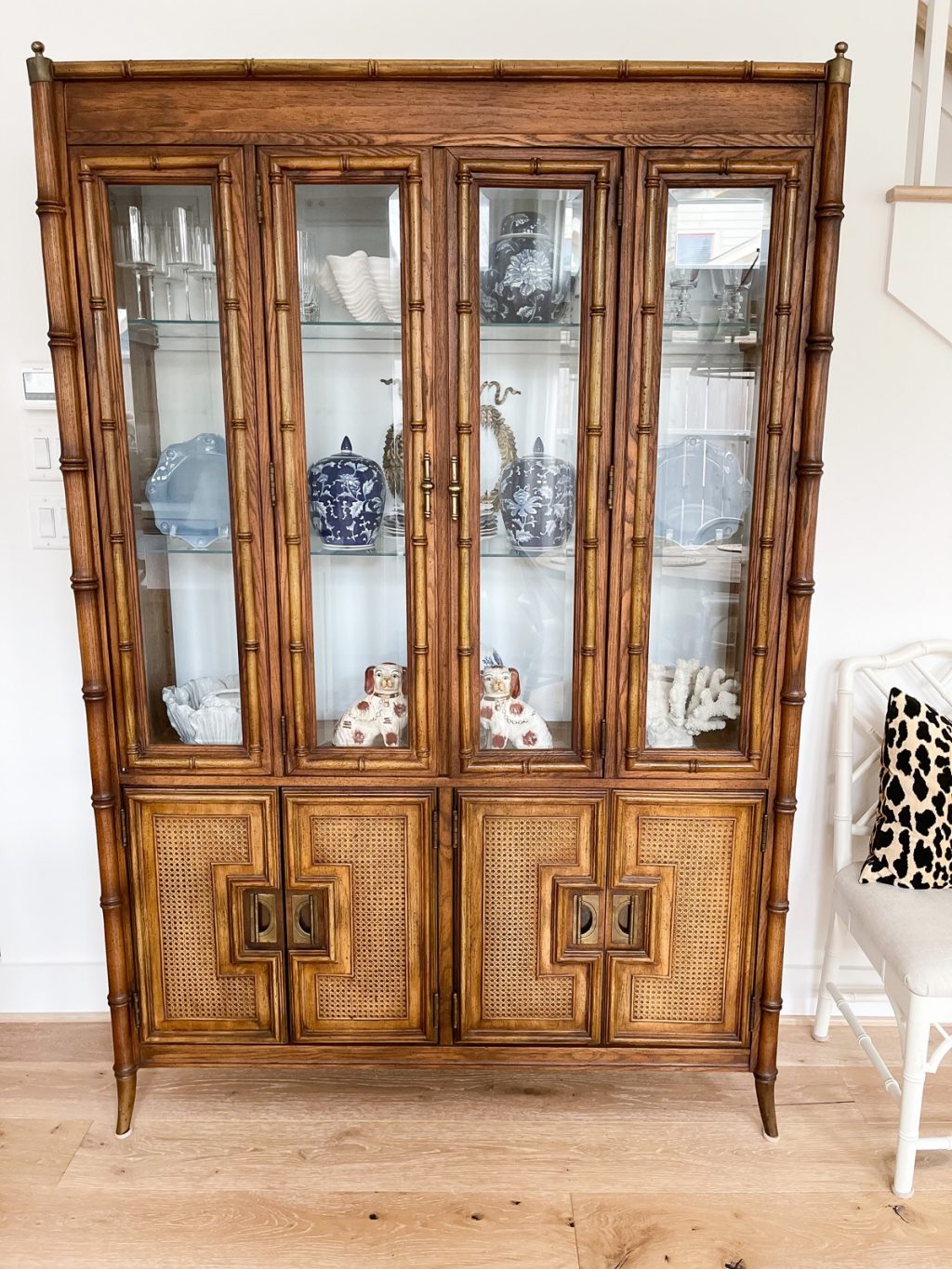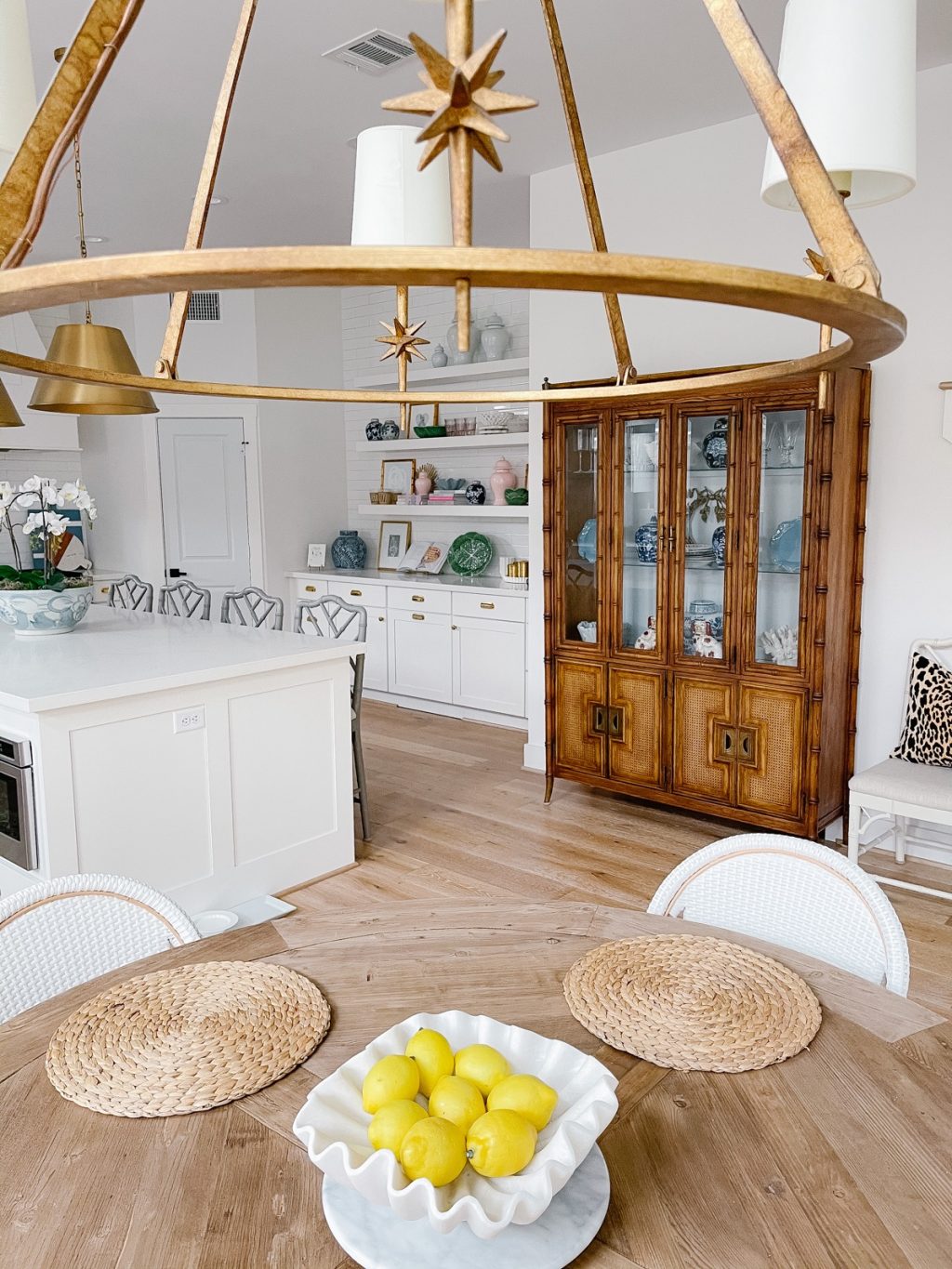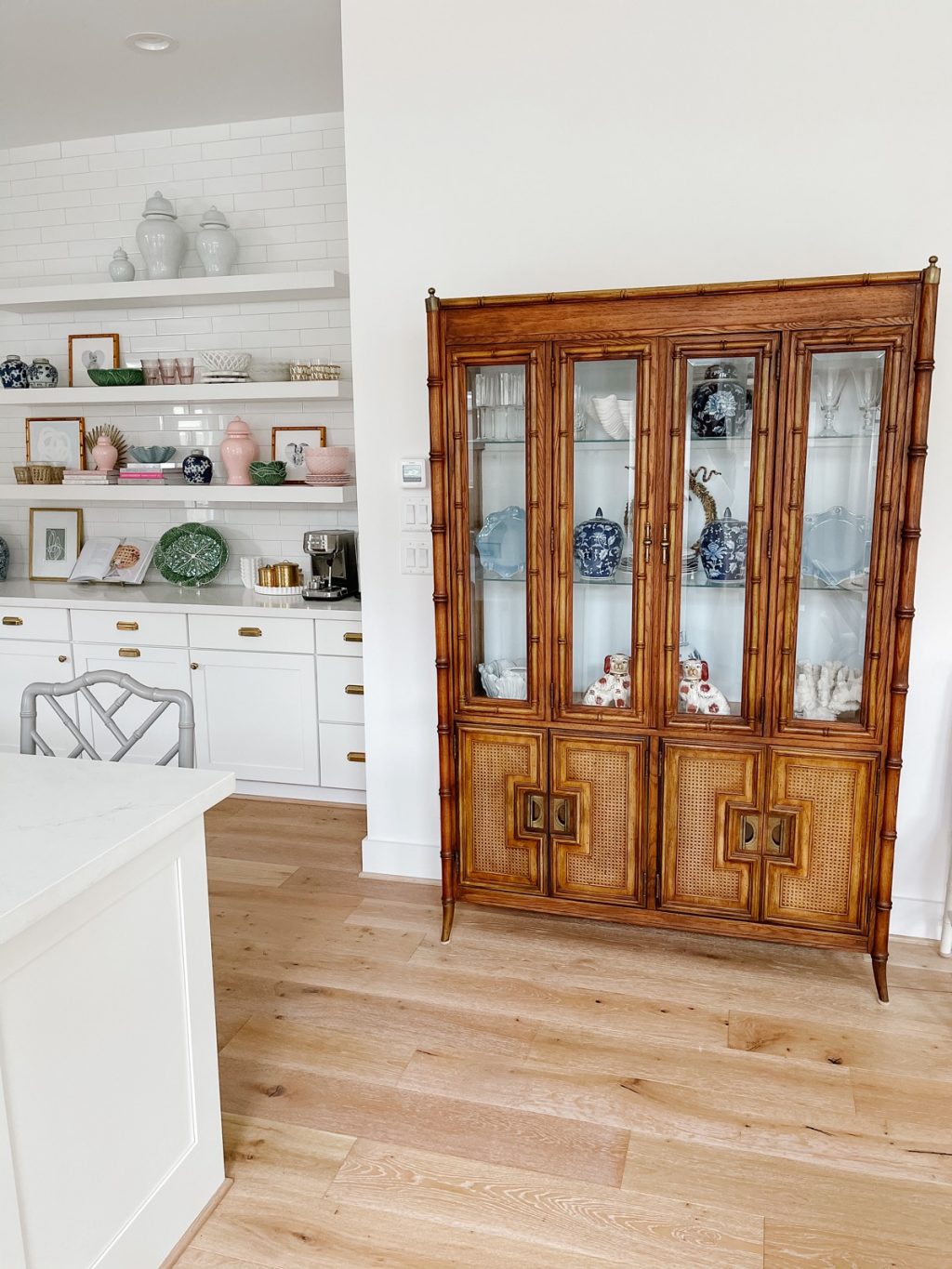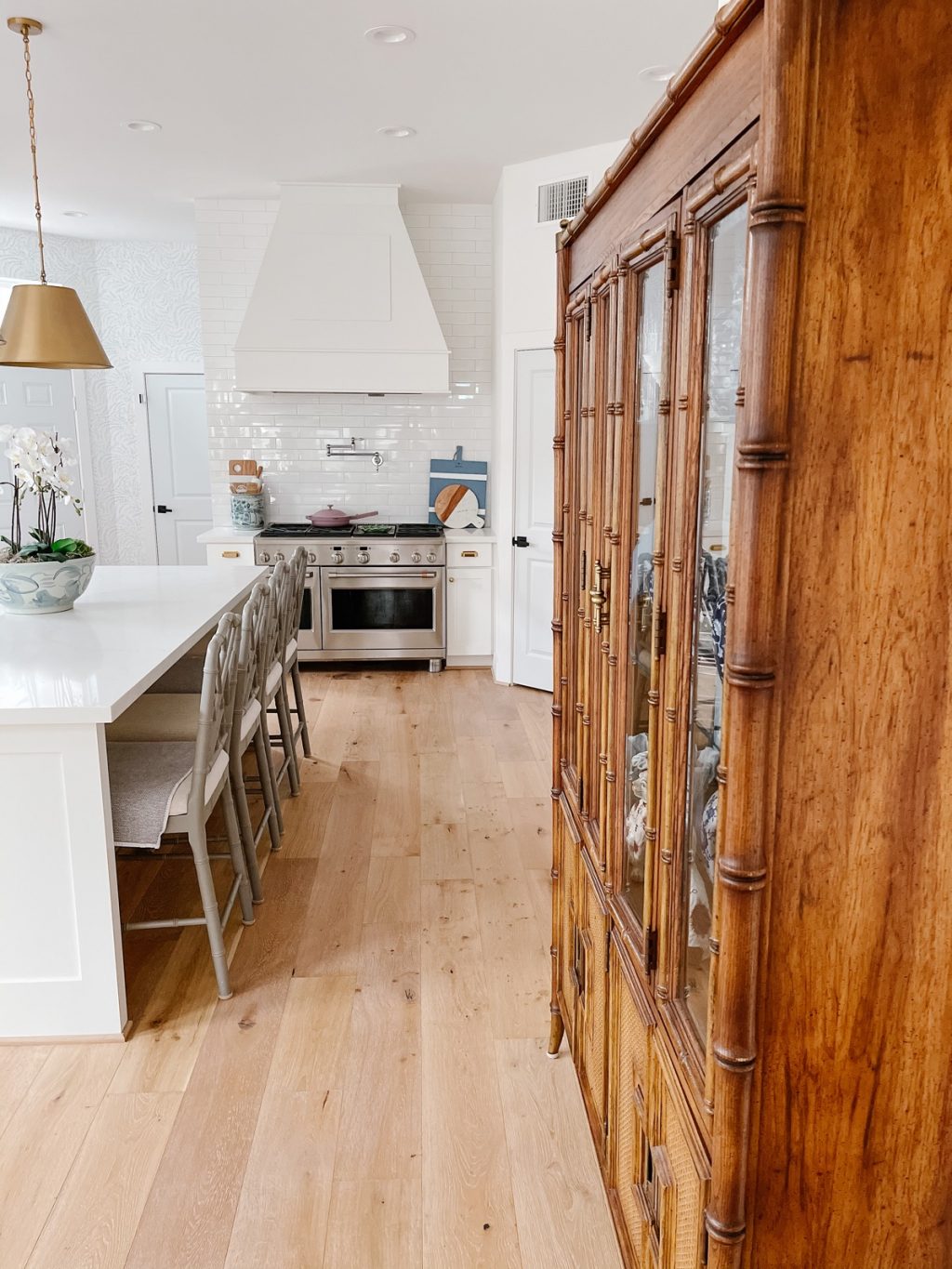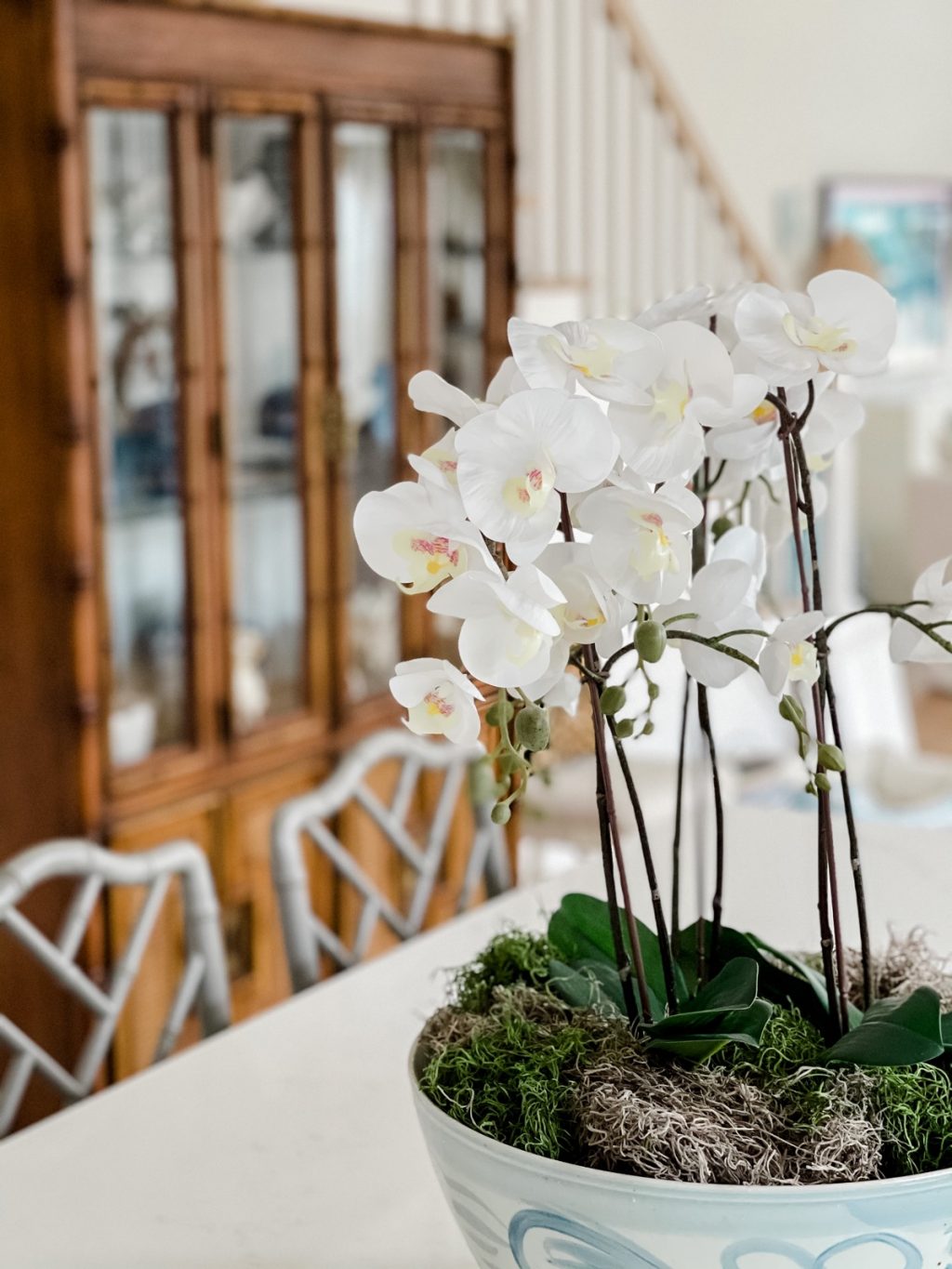 WHY ANTIQUES/VINTAGE PIECES?
I've always heard the interior designers I follow say that "every room needs an antique" and books like Soul of the Home: Designing with Antiques further support this message. As I continued to grow my love for design – following more designers on Instagram and reading a ton of design books, I continued to see a common theme: every room had a mix of old and new. It creates a depth, feeling and overall aesthetic that balances a space and makes it feel bespoke and unique. I wanted our home to have that same feel – I love our furniture from "big box" stores too, but have really craved the look of a space that feels more collected.
Facebook Marketplace (FBMP) is my not-so-new obsession for sourcing antiques and vintage pieces. I've been selling things in neighborhood Facebook groups for years, but FBMP has far more items I'd actually want to purchase than I find in my local groups.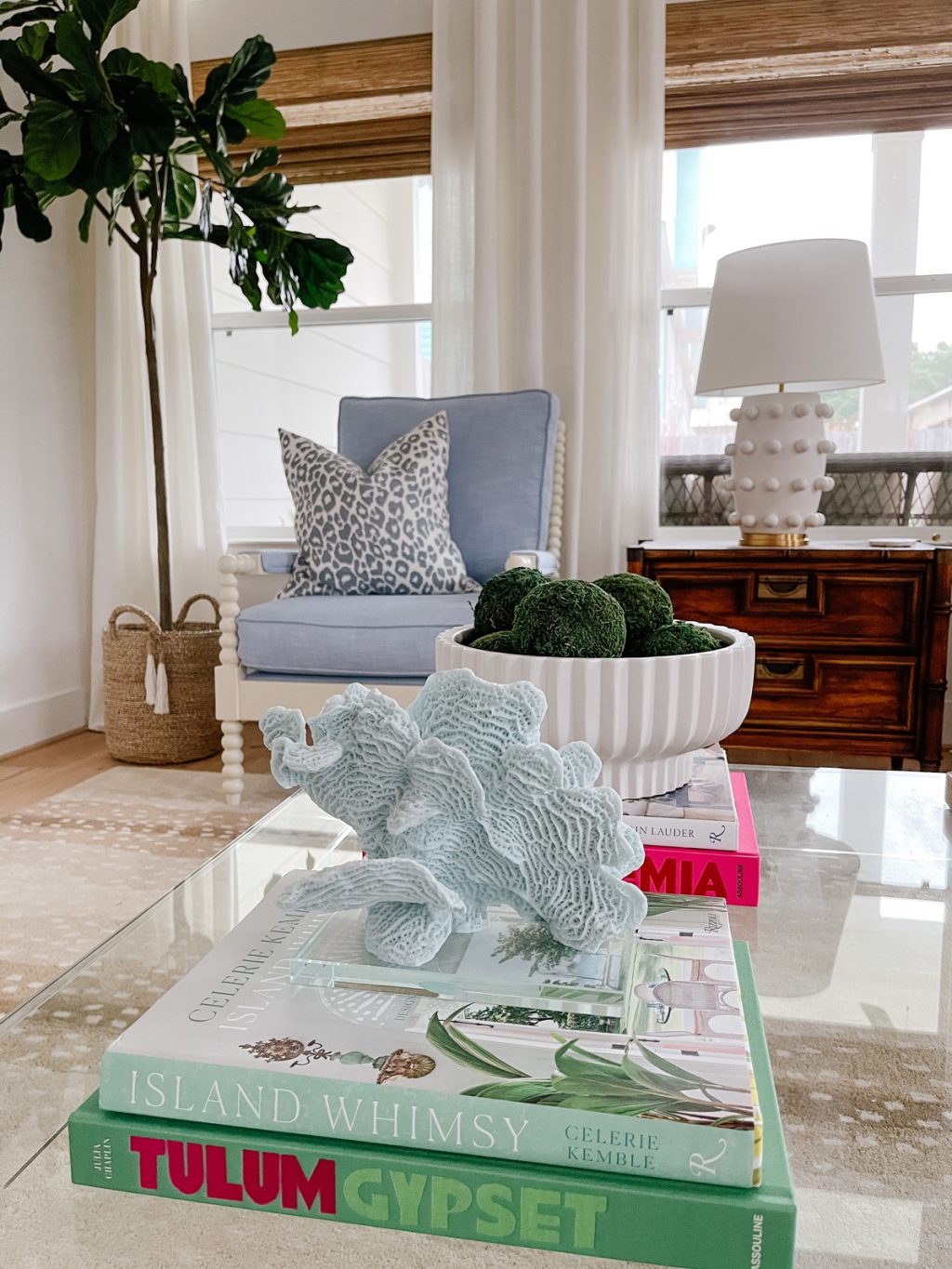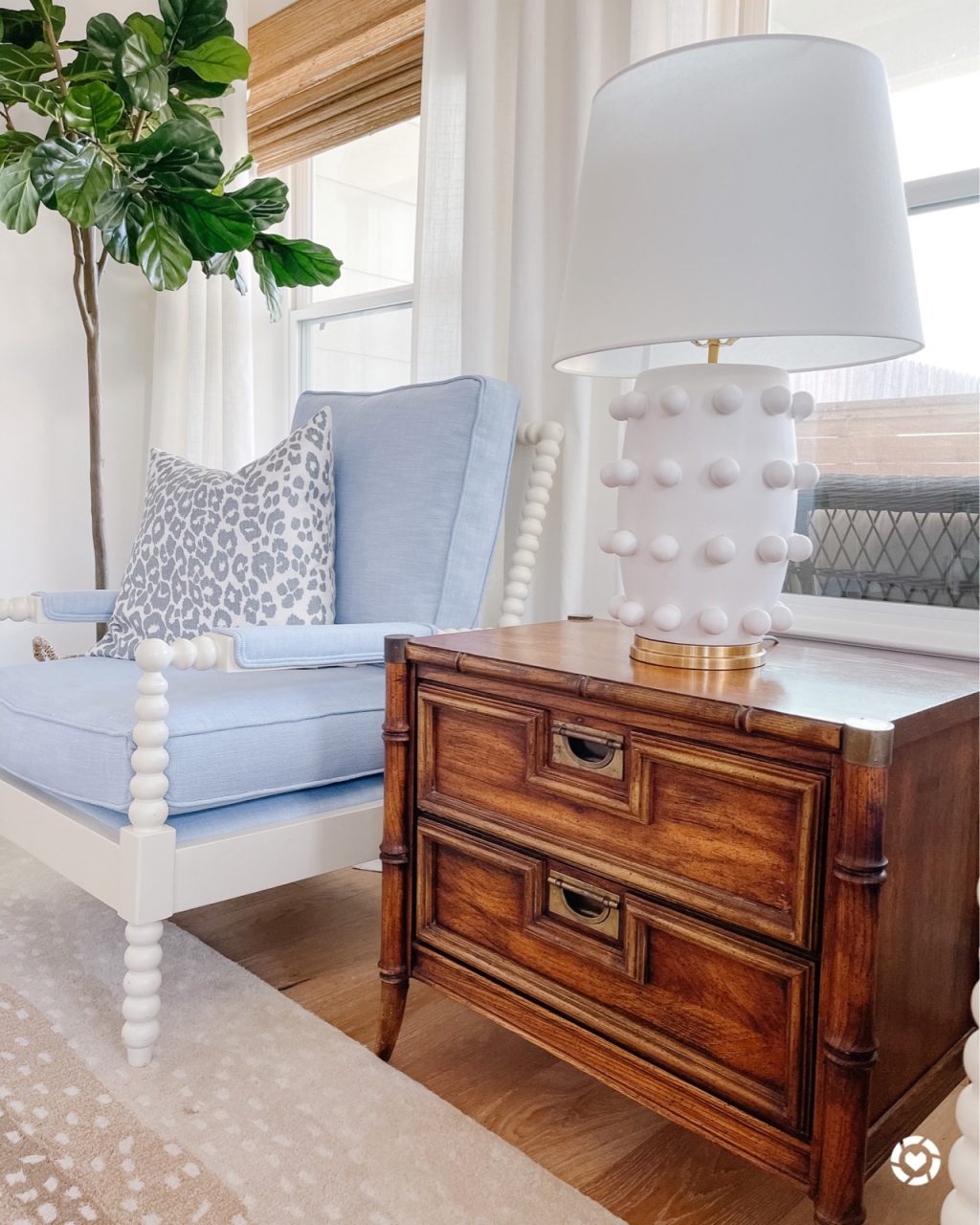 The best part about FBMP is that there are SO many treasures to be found. Many people list beautiful antiques and they have no idea what they have – I've seen Henry Link Bali Hai dressers listed for $50 and Stanley bamboo china cabinets for $150!!! FBMP finds won't always be in perfect condition, but with a little DIY handiwork (or professional refinishing), you can end up with a well-made, solid wood piece of furniture that is beautiful and unique.
But HOW do you find great pieces on FBMP? Read on for my best tips!
LEARN THE NAMES OF PIECES YOU'RE SEEKING
Visit sites like Chairish to learn the brands and names of pieces you're drawn to, so you know what to look for when you're searching. Many people that have these pieces have no idea what they're called, but some do list the name or brand of the piece (Drexel, Stanley, Henry Link) because it's listed on the inside or underside of the piece, so searching for these names will help.
USE GENERAL SEARCH TERMS, TOO
Think about your aesthetic and use general search terms: wicker furniture, antique chair, coastal furniture, vintage desk, bamboo furniture, bistro chair, rattan table, grasscloth console, round dining table, gold shelf, etagere, etc. Many sellers who don't know what they have or which retailer it's from and will use these generic descriptions. Also search using retailer names like "Serena & Lily" and "Restoration Hardware."
ENTER & SAVE YOUR SEARCH TERMS & SET UP NOTIFICATIONS
It's important that you create search terms and then save them to receive notifications any time a listing comes up that matches your search terms. To do this, go to the Marketplace icon, type your term into search (for example "bamboo furniture"), and then when the search results come up, hit the bell icon on the top left, You will then get a pop up asking you if you want to create an alert for this search term, confirm yes. Do this for EVERY type of item you're interested in. I even do it for designer fabrics like "Schumacher" and "Lee Jofa."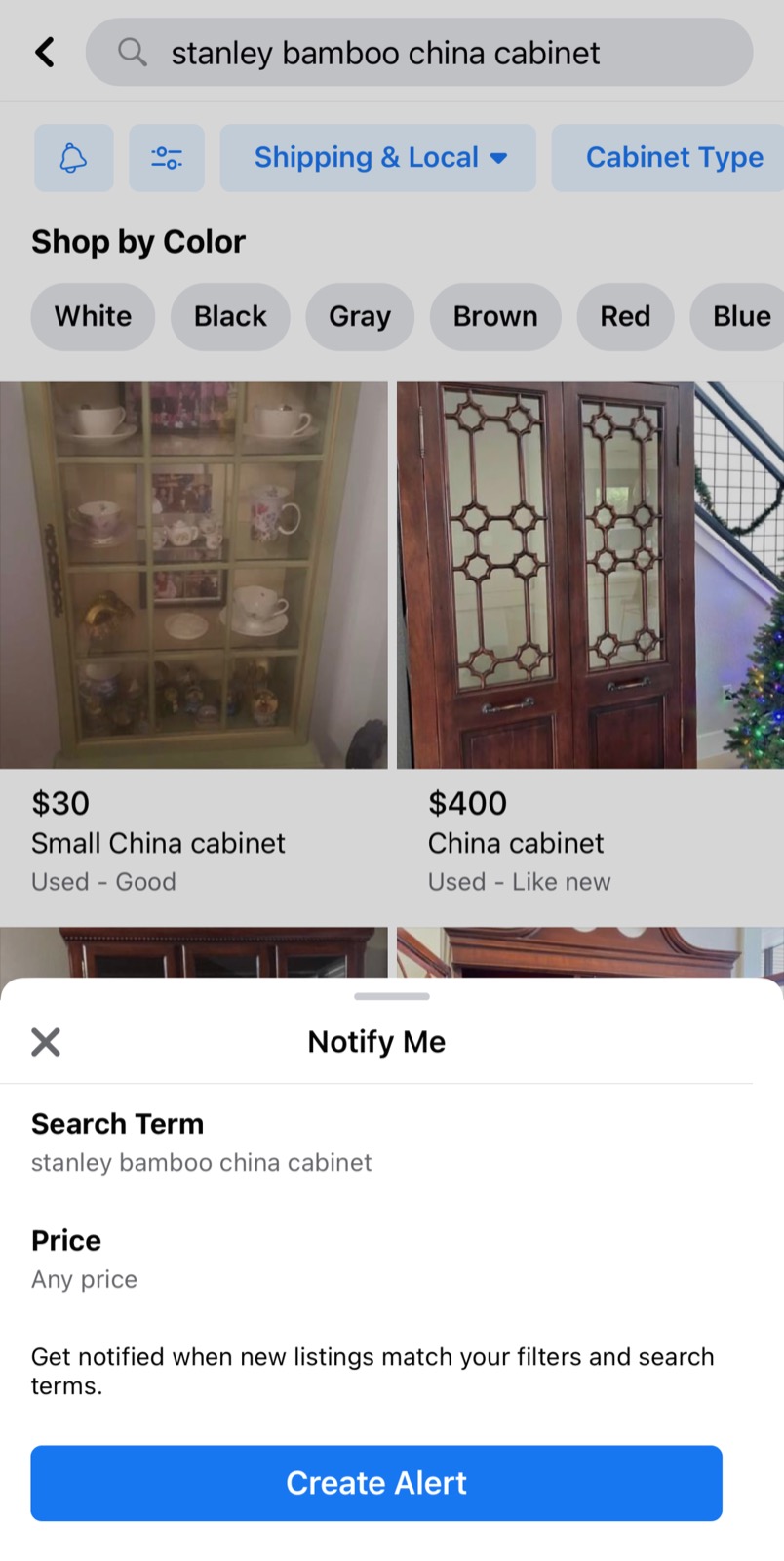 SAVE ITEMS YOU LOVE
If you see something you love in your FBMP listings, but you don't need it or don't plan to buy it, use the little flag button to SAVE the item anyway. Saving items you like teaches the Facebook algorithm to show you similar items for sale on FBMP. I've found the algorithm to be solid and I'm consistently served good listings – even if they're items I don't plan to buy, I'm still being shown "the right items."
CHECK FBMP FREQUENTLY
Great items go fast. I look at FBMP daily to see what's for sale. It's a quick scroll.
IF YOU REALLY LOVE SOMETHING, ESPECIALLY A POPULAR ITEM…
Don't just send the "is this still available?" default message to the seller. Make it personal and your intentions clear. "Hi X, I am interested in this item, can venmo or PayPal you half to hold the item until pickup and am available to pick up tomorrow between 1-5 PM." Be specific. Most sellers want items gone fast! If you really want something, make it clear and be reliable and responsive. Sellers don't want to deal with wishy washy buyers and popular items go fast.
LET OTHERS KNOW WHAT YOU'RE LOOKING FOR
Ok, so this is very niche, but in our Grandmillennial Style Facebook group, when a member posts something they got on FBMP, a few members will usually chime in that they're looking for the same item (let's say, a Stanley China cabinet). Oftentimes, this will lead members who already have the item to share FBMP listings with that item in the group, meaning there is a higher likelihood that you'll see it. This is how I got my Stanley cabinet. A local member got the Stanley cabinet on FBMP and when she saw one available six months later, she privately messaged me to let me know, and I was able to score mine.
FOLLOW SELLERS WHO LIST FREQUENTLY
See a listing you like, but either don't want to buy the item or missed out? You can follow sellers on FBMP – you will be notified when they list another item. Some sellers are superseders and list constantly (like people who scour estate sales, antiques dealers, local businesses, etc).
I hope this post is helpful for those of you just starting out on FBMP! I've scored some incredible pieces for our home that I wouldn't have otherwise.