Beautiful sconces are not only a fantastic extra light source, but they can transform a plain wall in a bathroom when flanking or installed above a mirror. As a matter of fact, I love sconces in almost any space – flanking a TV or art, flanking a bed, flanking a dining room credenza, in a mudroom above cubbies, in a kitchen over the sink area – almost anything goes!
We used these sconces in Harper's bedroom as reading lights – they plug in, which means they don't have to be hardwired.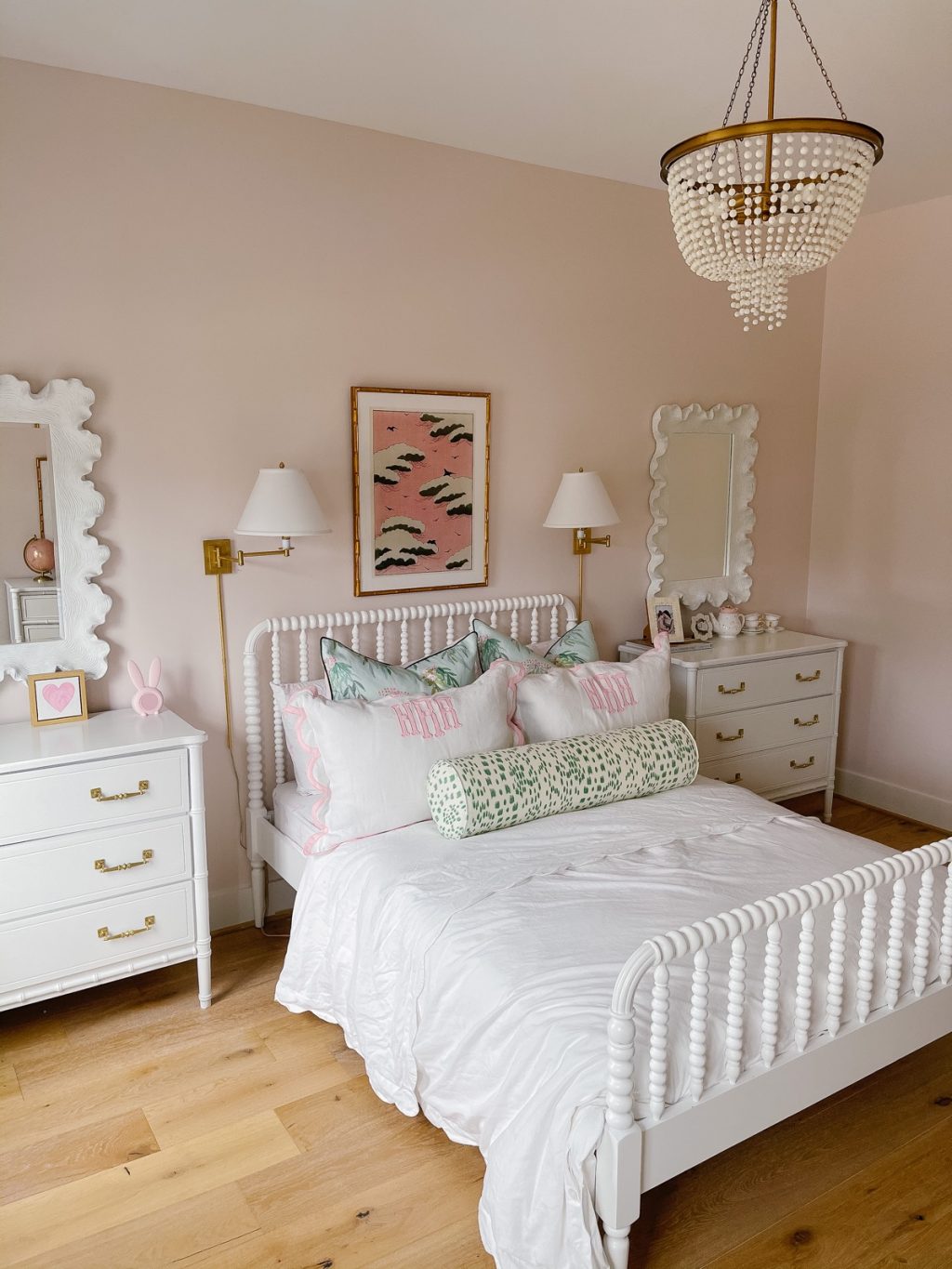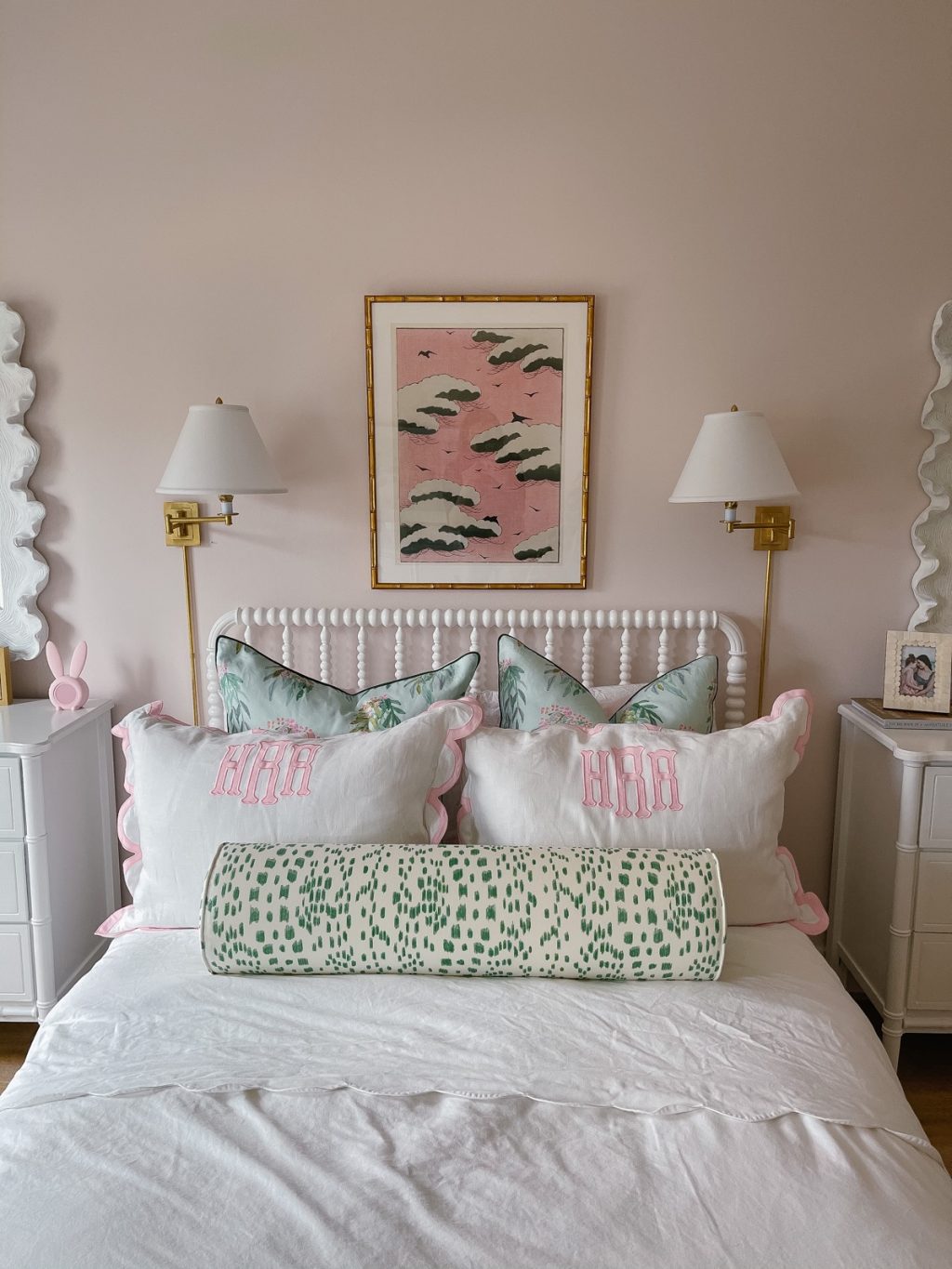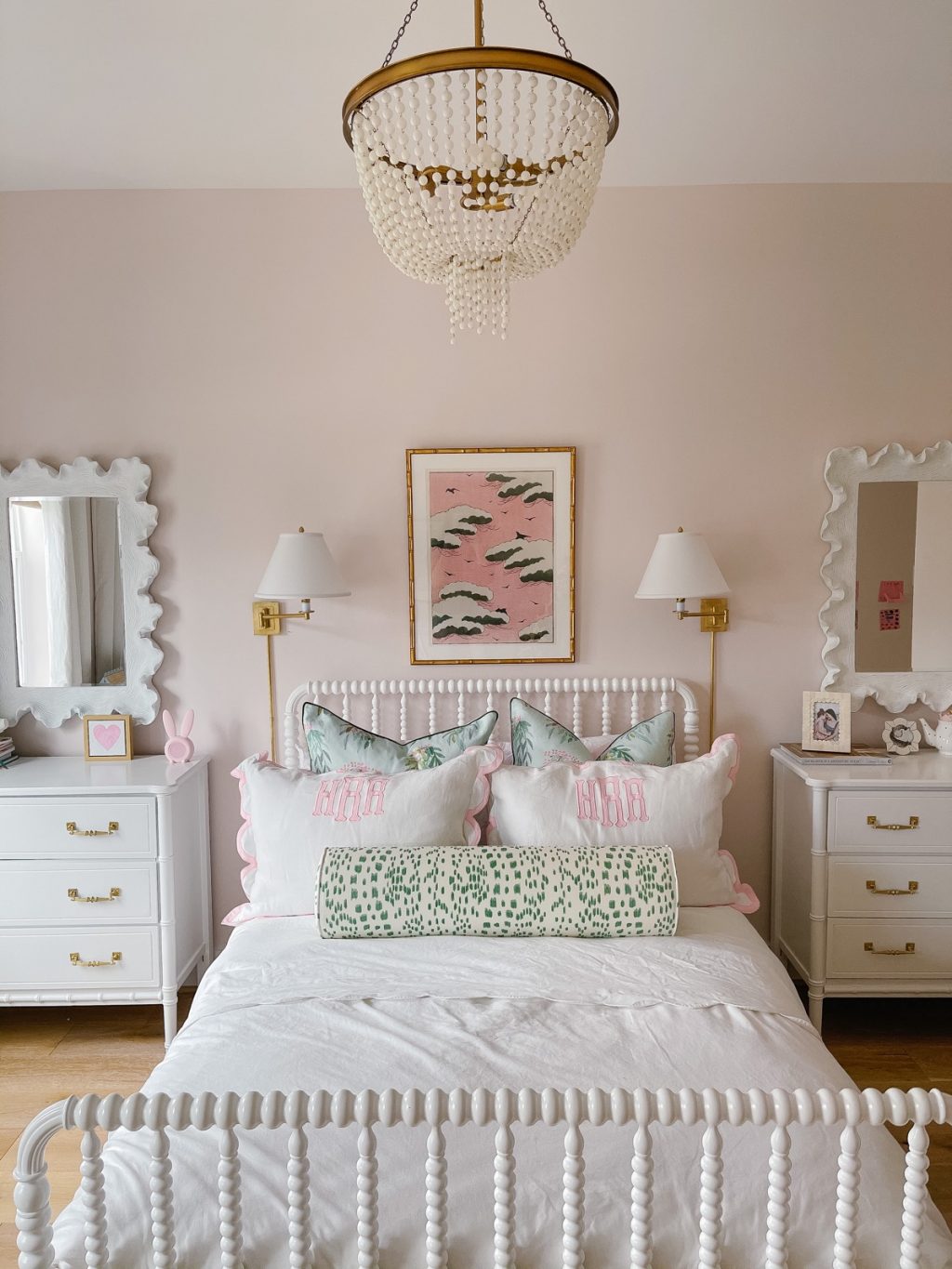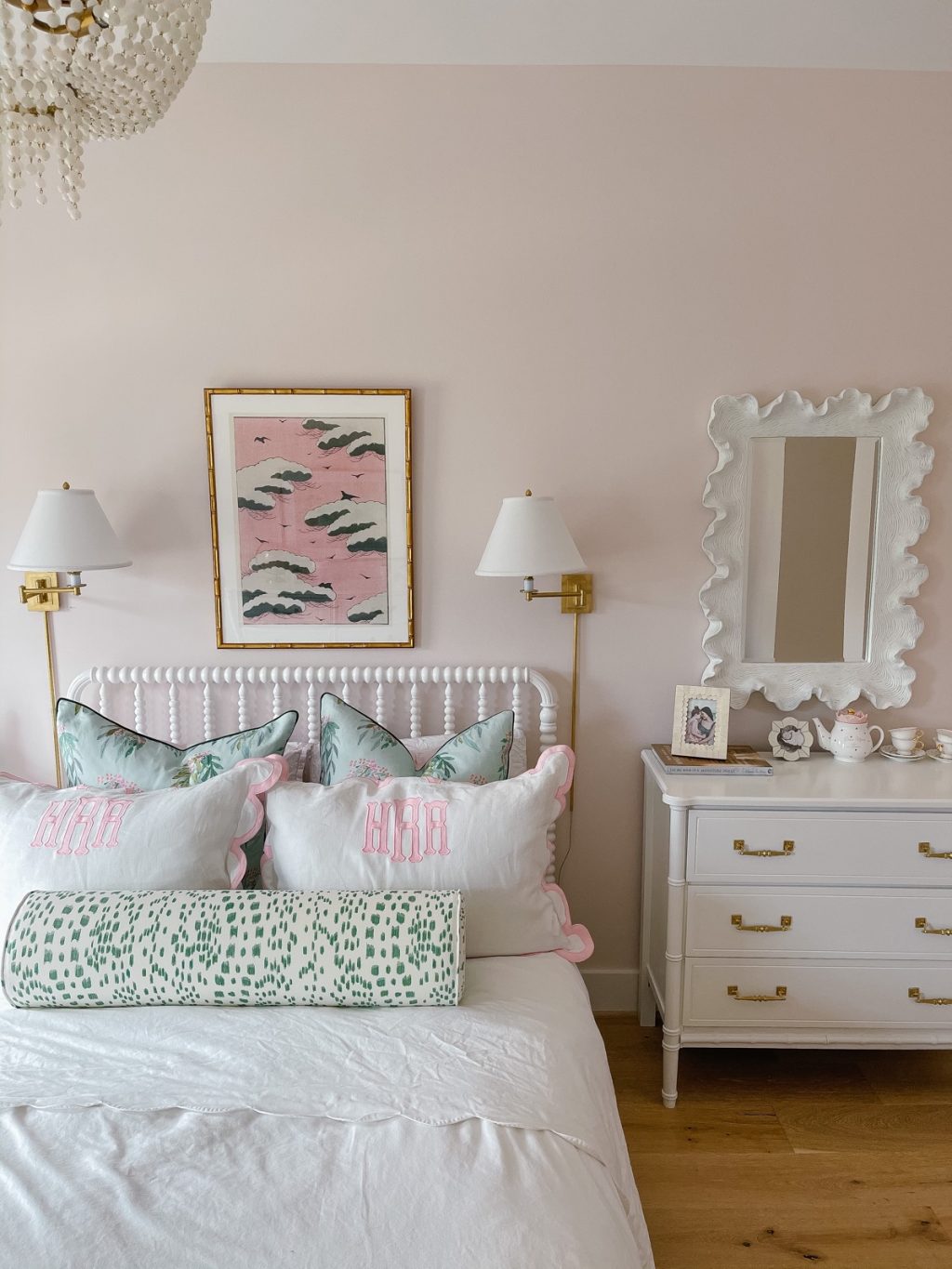 This post contains a collection of sconces curated for bathrooms, powder rooms, children's spaces – and any other space in your home! Some are more elegant and some whimsical and feminine – there are even a few rattan and wicker sconces thrown into the mix.
If you want to further customize any sconce – you could also swap out the lampshade for a custom one like this one, this one, this one, this one, this one or this one.
SHOP SCONCE SHADES:


Here are some of my all-time favorite sconces for almost any space! Don't forget that you don't need to hire an electrician if you don't want to pay to have electrical work done to hardwire sconces – just use this trick to install sconces without hardwiring.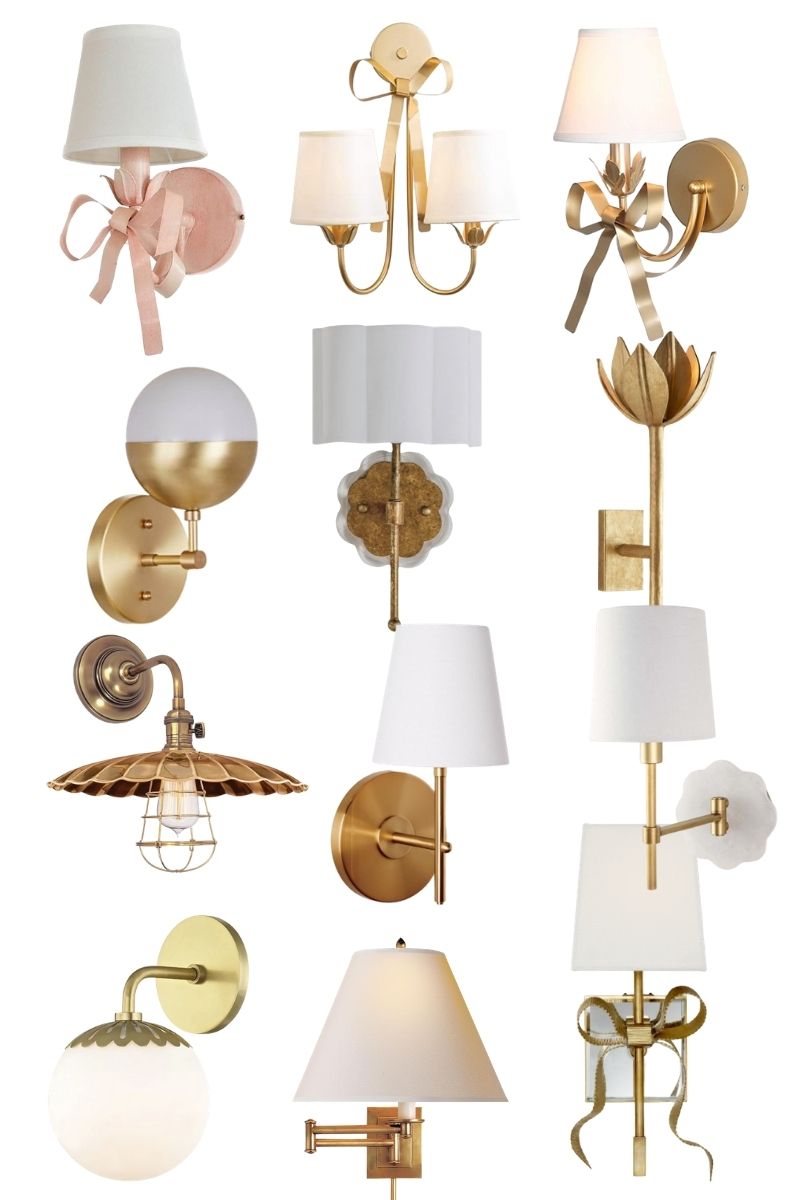 pink bow sconce | gold bow double sconce | gold bow single sconce | gold orb sconce | rattan sconce | scalloped gold sconce | Julie Neil floral sconce | plug-in rattan/wicker sconce | heirloom sconce | marble back scalloped sconce (and here) | gold arc sconce | Ellery bow sconce (and here too)| round gold sconce | plug-in swing arm sconce | plug-in round gold scalloped sconce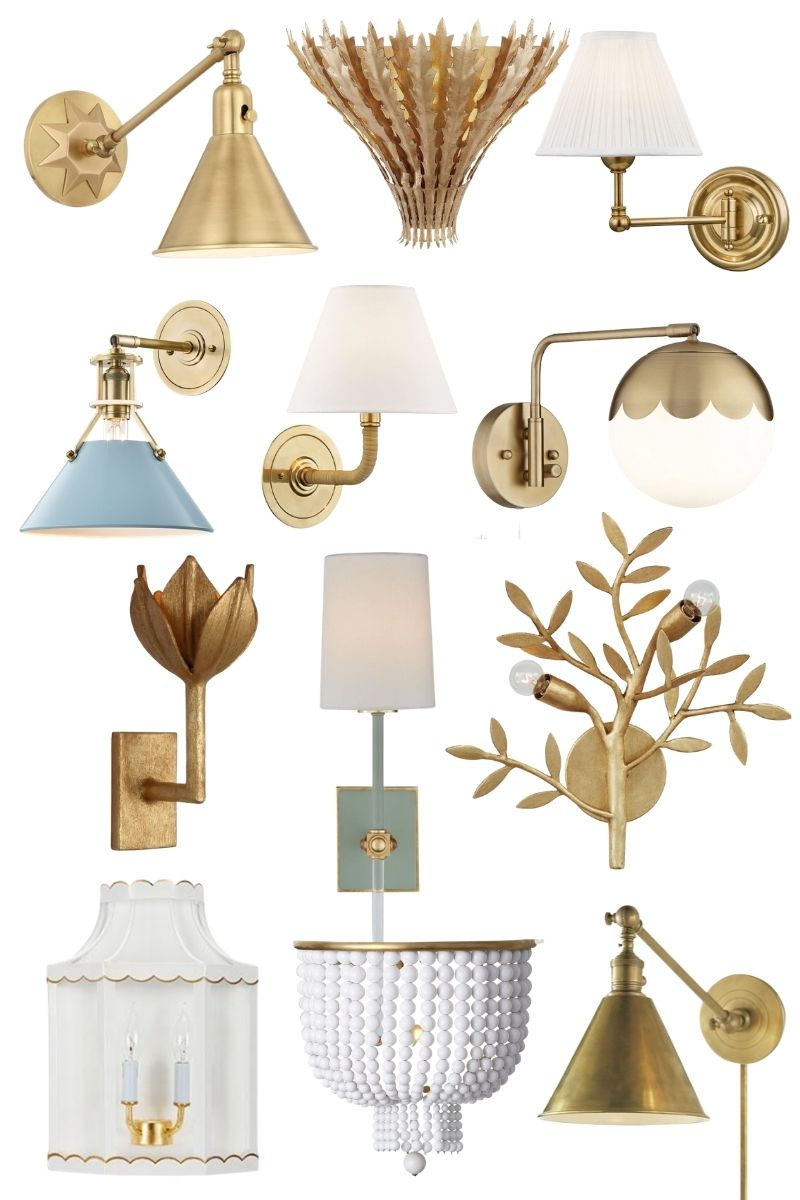 gold sun sconce | rattan wrapped arm sconce | pleated shade sconce | blue sconce | hampton sconce | gold vines sconce | gold tulip sconce | mint and lucite sconce | beaded wall sconce | scalloped sconce | library light sconce
SHOP SCONCES:


Shop the Post