Ginger jars are classic, but they've grown in popularity over the last few years. I've long collected this blue and white pottery, but my collection has evolved over the years to include higher-quality and more beautiful (IMO) pieces.
Previously, 100% of my ginger jar collection was from Home Goods and there is absolutely nothing wrong with that. As I continued to follow a lot of designers and read more interiors books, I noticed that the ginger jars in those homes had a different vibe, with some being antique and vintage and they were more appealing to me than the styles I saw at Home Goods – the designs and prints felt more organic.
I started to add some new pieces to my collection from Cailini Coastal, which carries a lot of really beautiful ginger and temple jars. I sold off some of my older Home Goods pieces and started to gradually replace pieces in my collection with pieces that had the vibe I wanted.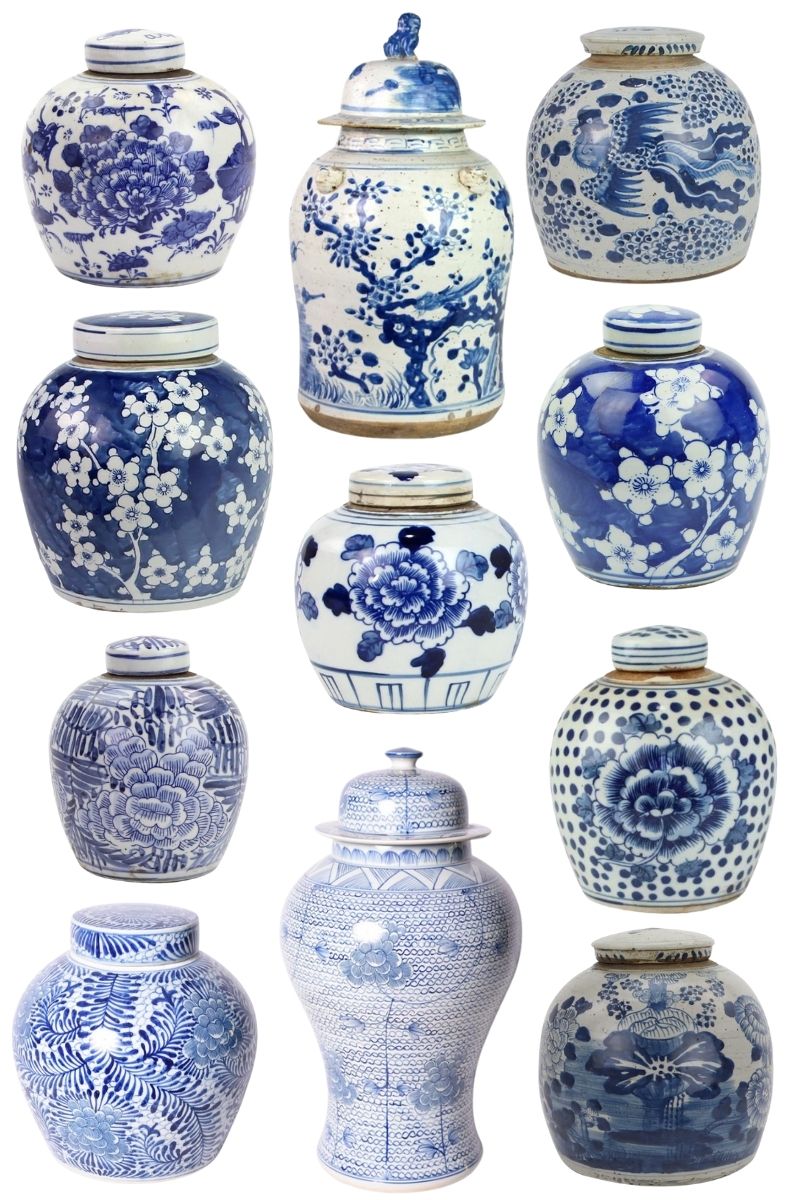 SHOP Cailini Coastal GINGER JARS: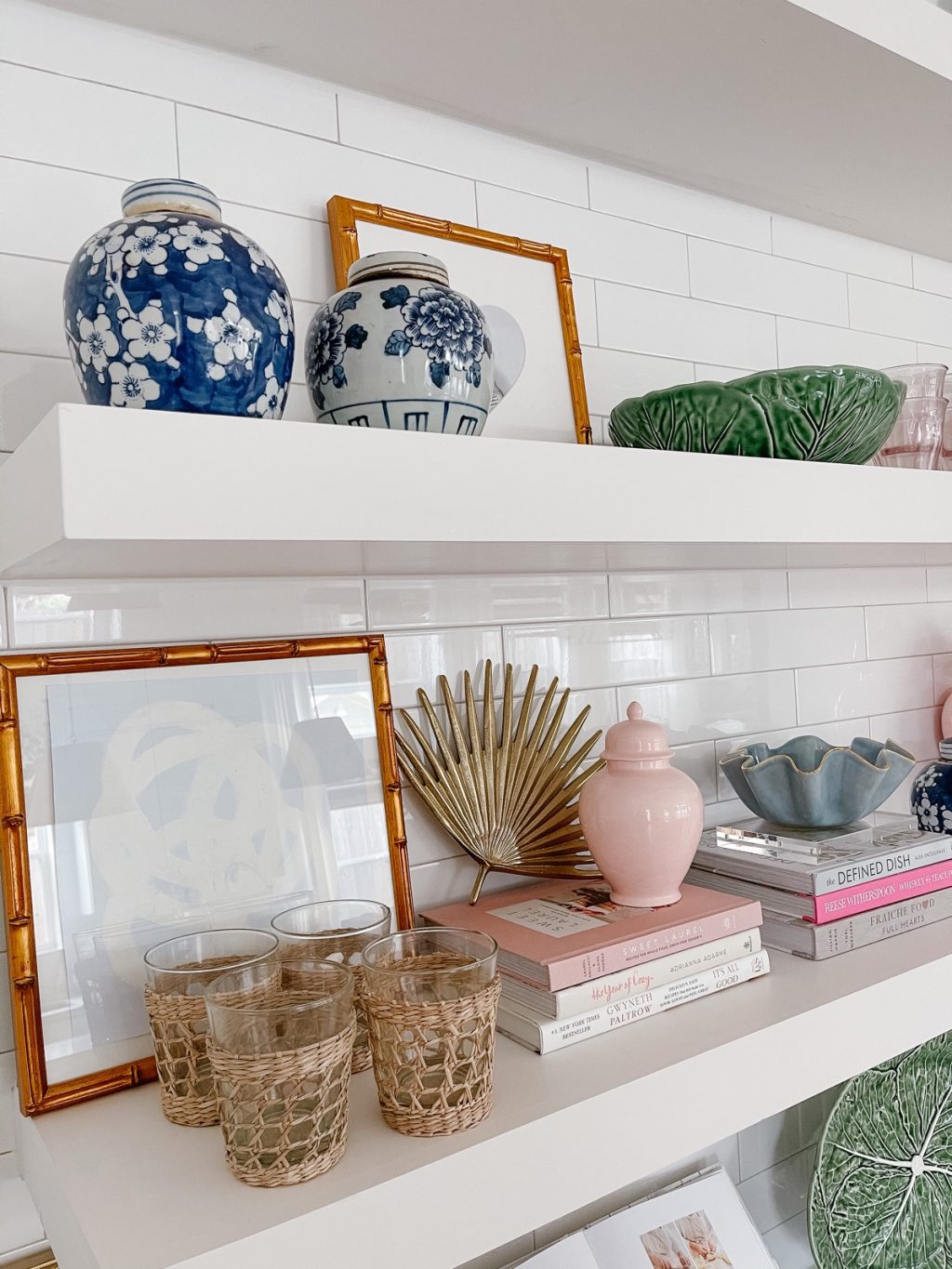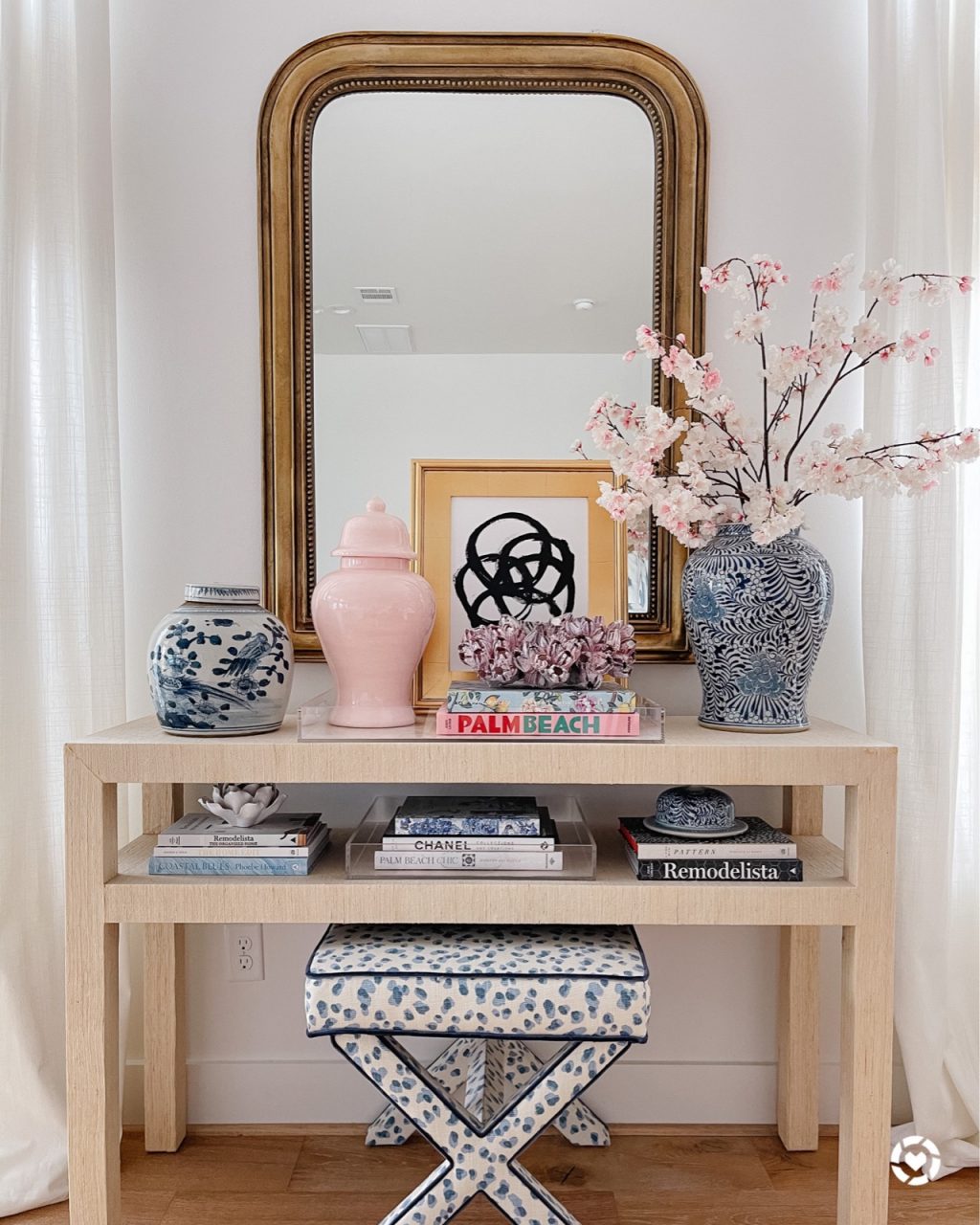 I now have a mix of ginger jars that have a more antique look (though they're still technically mass-produced) and some modern pastel colored ones by Lauren Haskell.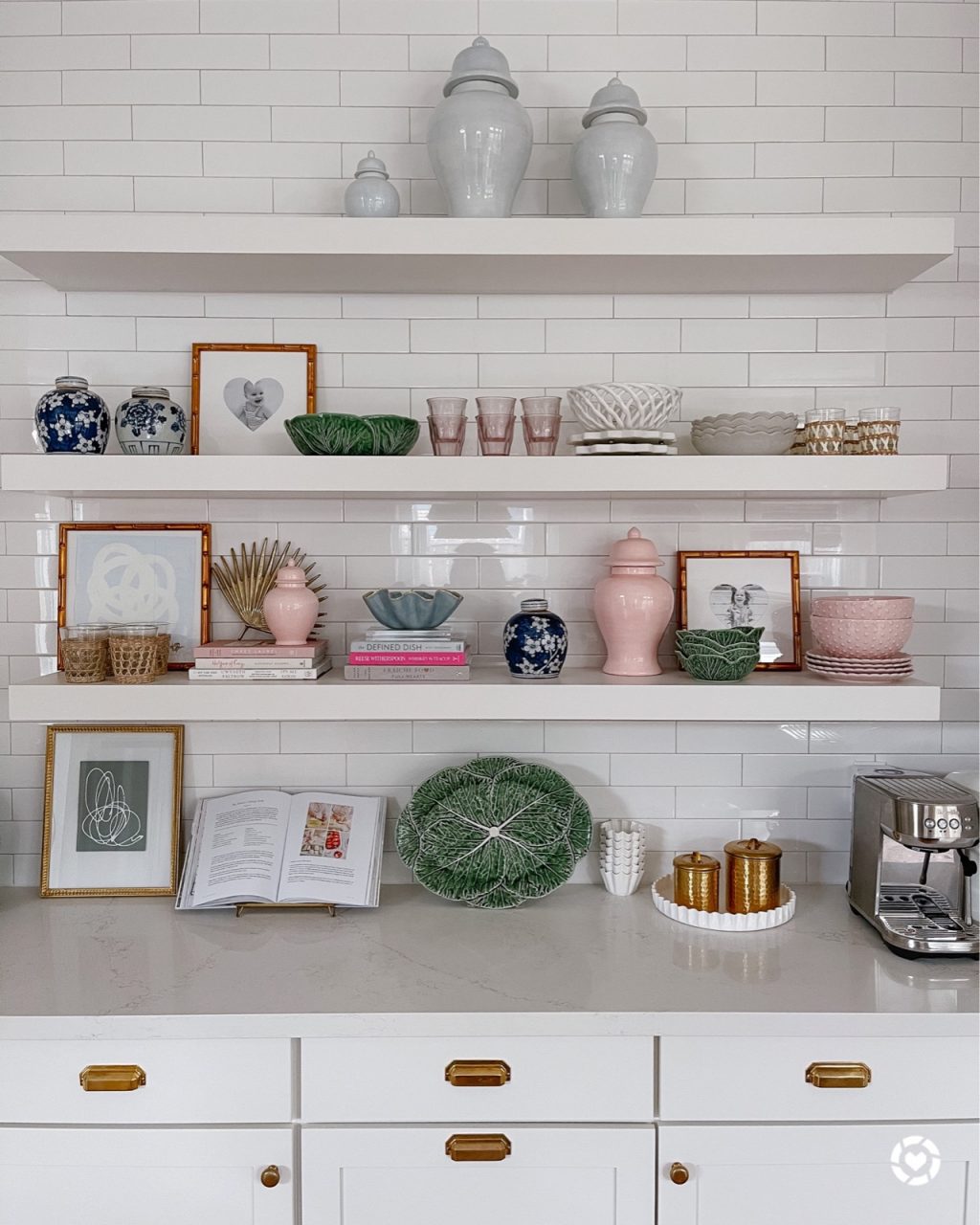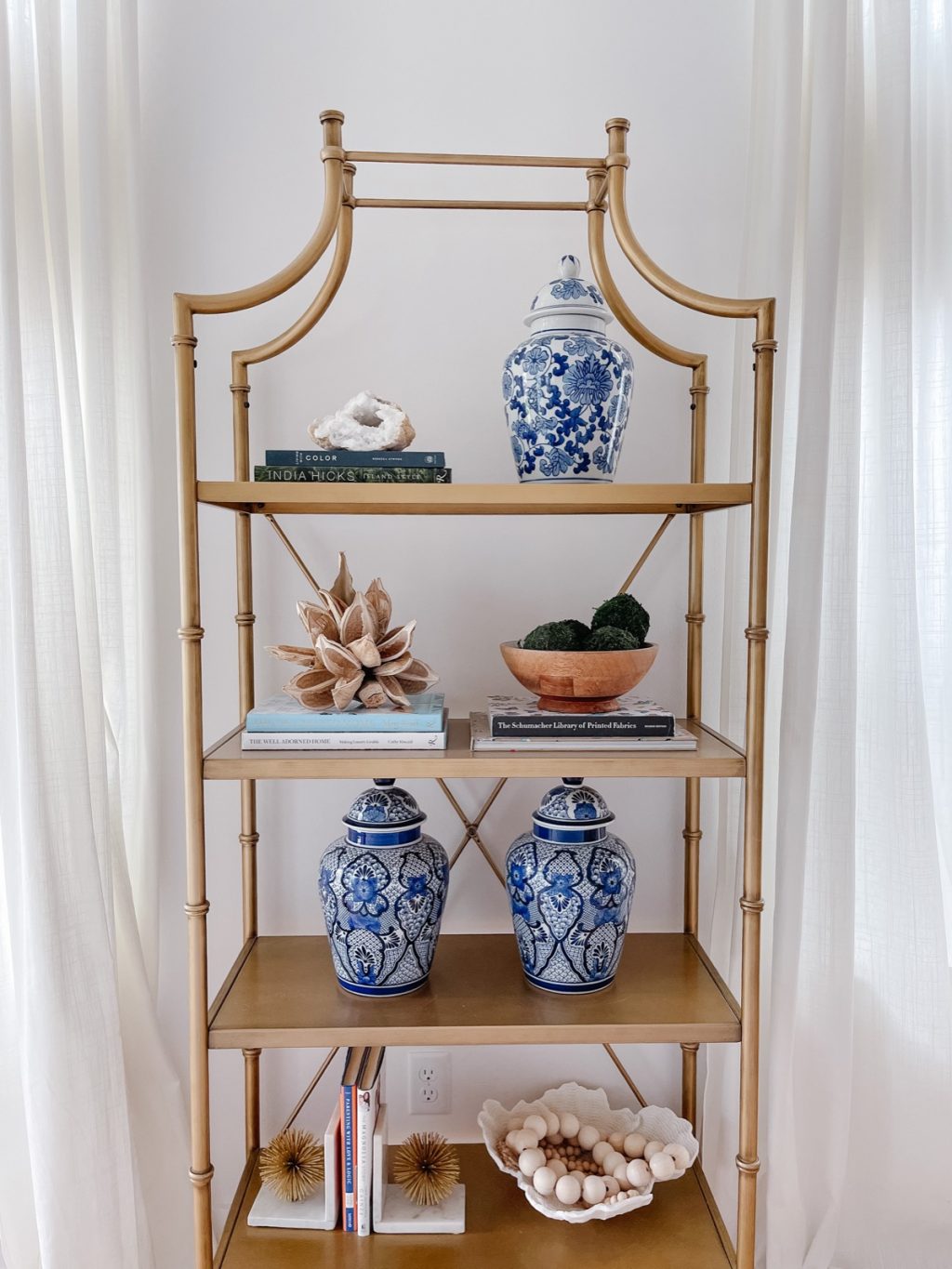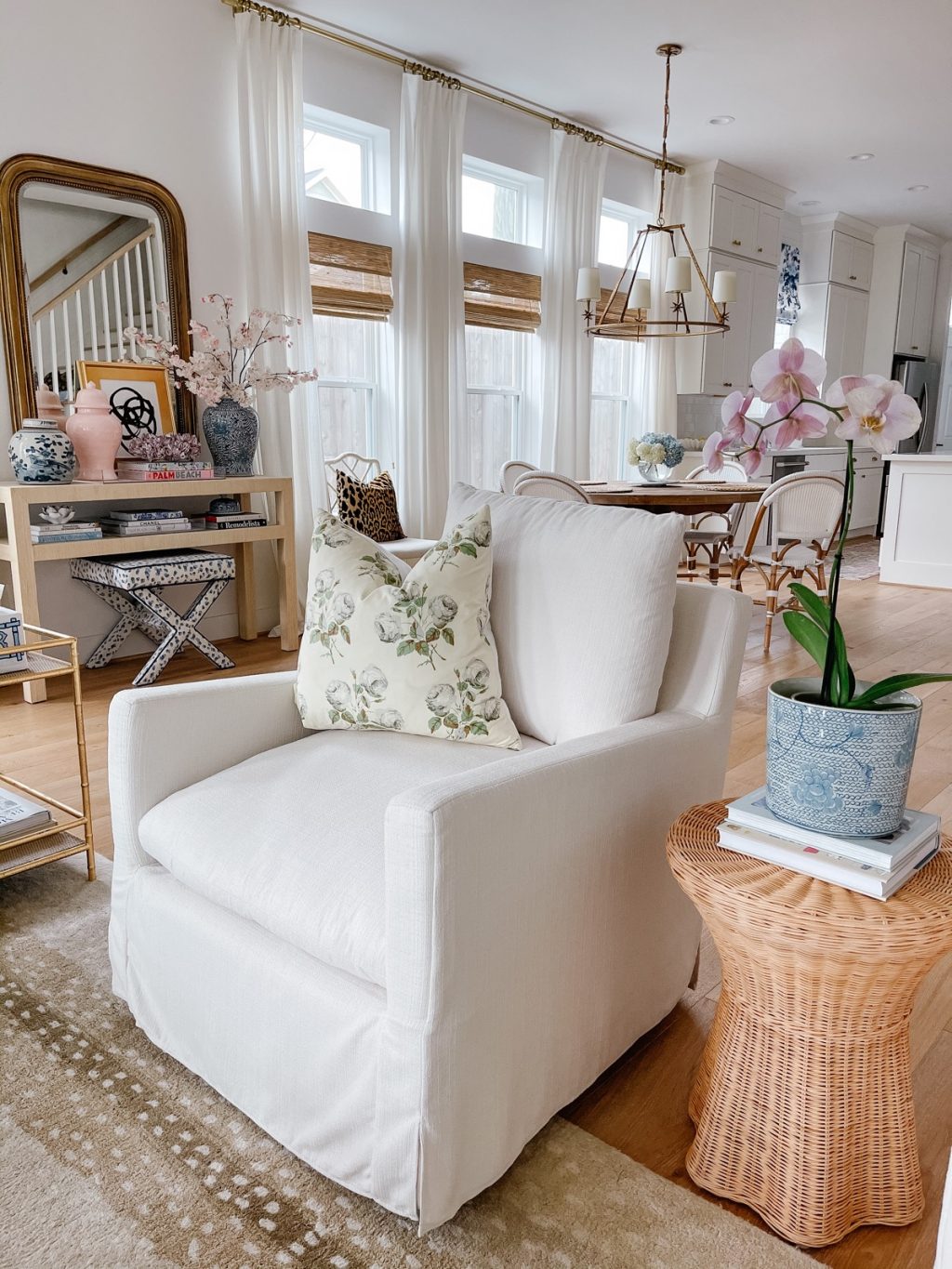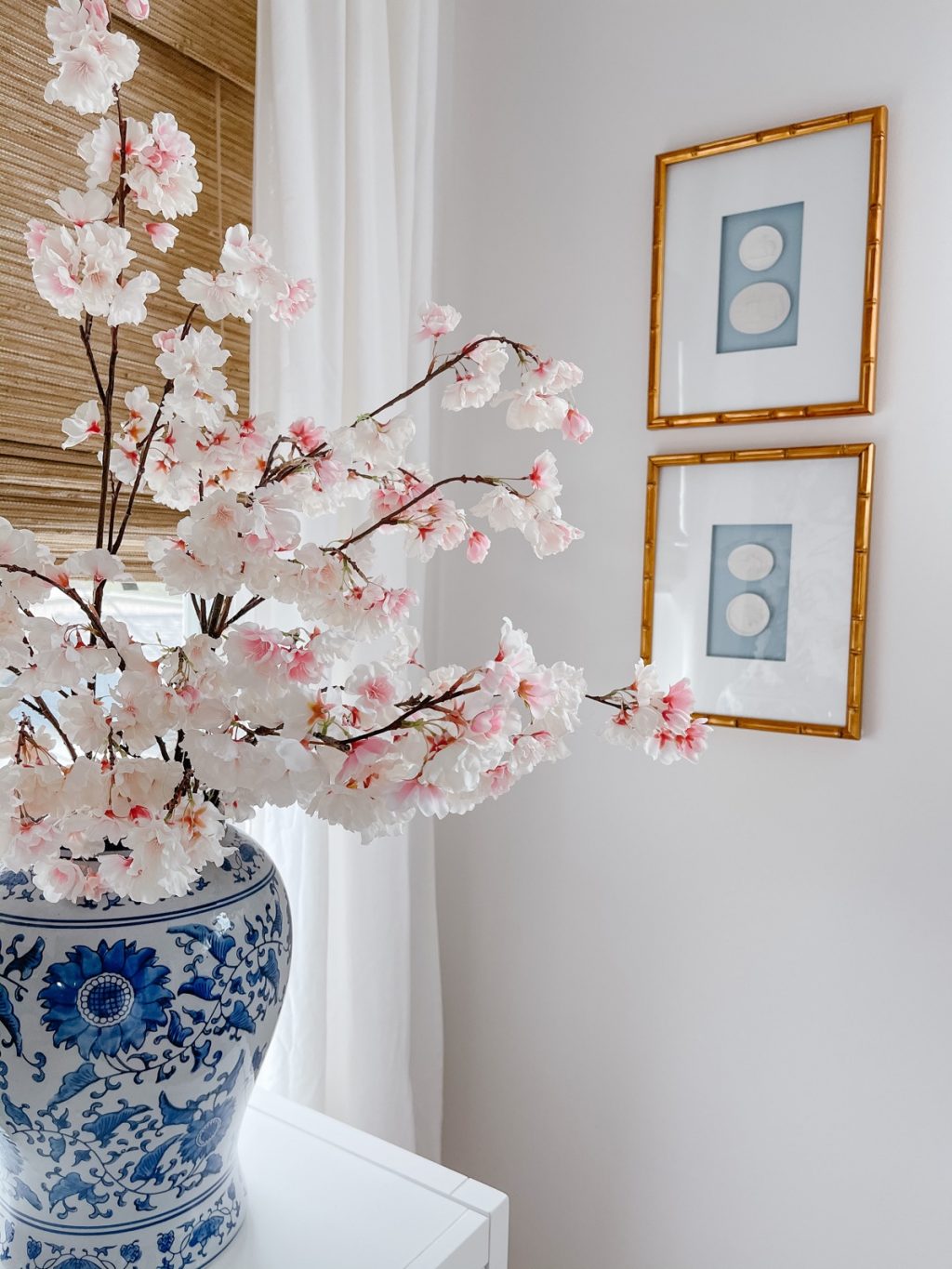 No matter what your taste in ginger jars is, I've put together a post with a ton of options in various styles and at varying price points. Enjoy!
TRADITIONAL GINGER JARS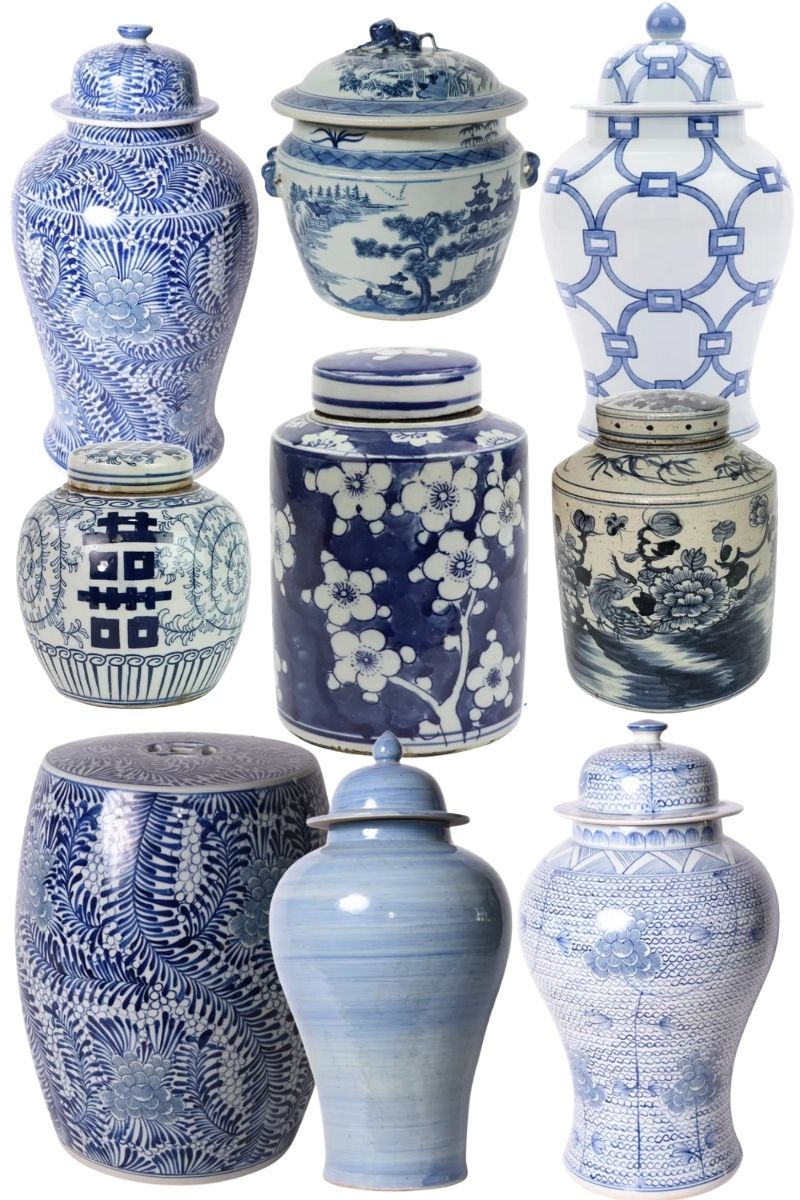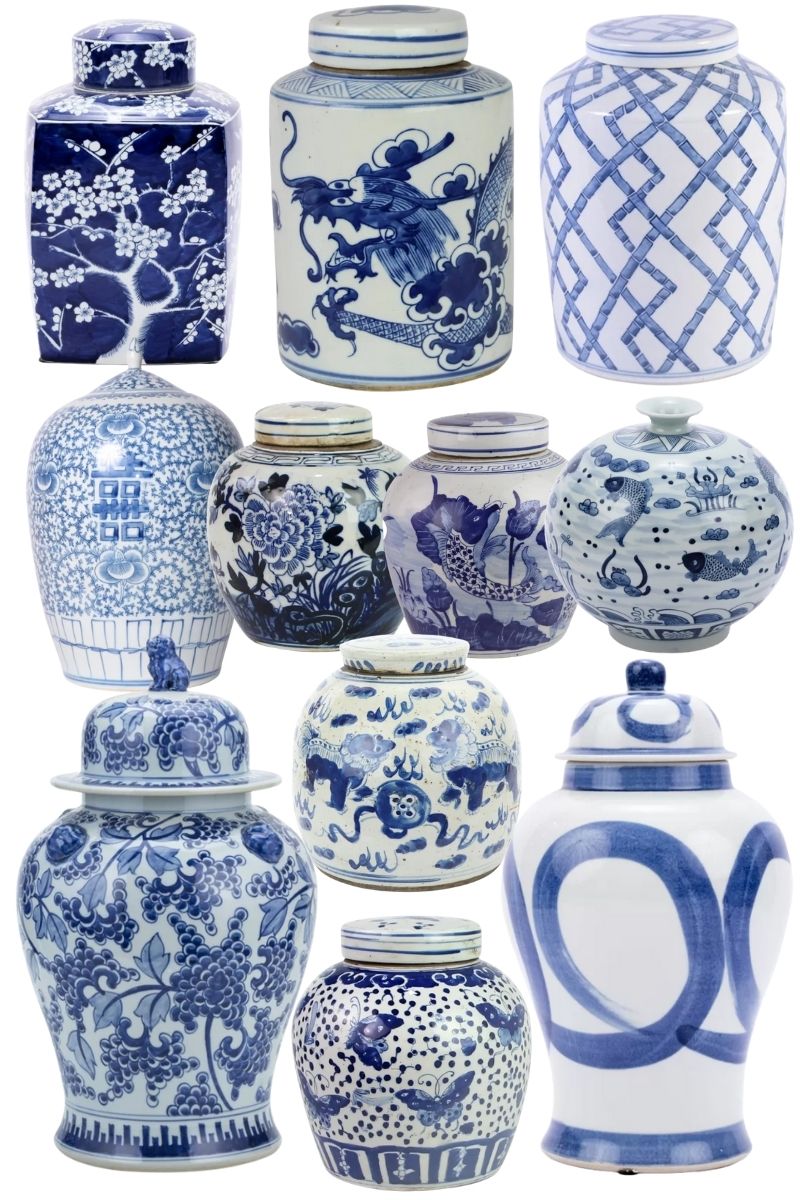 floral ginger jar (McGee & co) | floral temple jar | white and blue links jar | lidded planter ginger jar | small lidded ginger jar | cherry blossom print jar | bird and floral motif jar | blooming flowers garden stool | large floral and chain link jar | blue porcelain jar | cherry blossom rectangular jar | dragon jar | bamboo joints round jar | lidded peony print jar | oblong blue and white jar | koi fish jar | koi fish round jar | brushstroke ginger jar | grape print ginger jar | lions ginger jar | butterflies ginger jar
COLORFUL GINGER JARS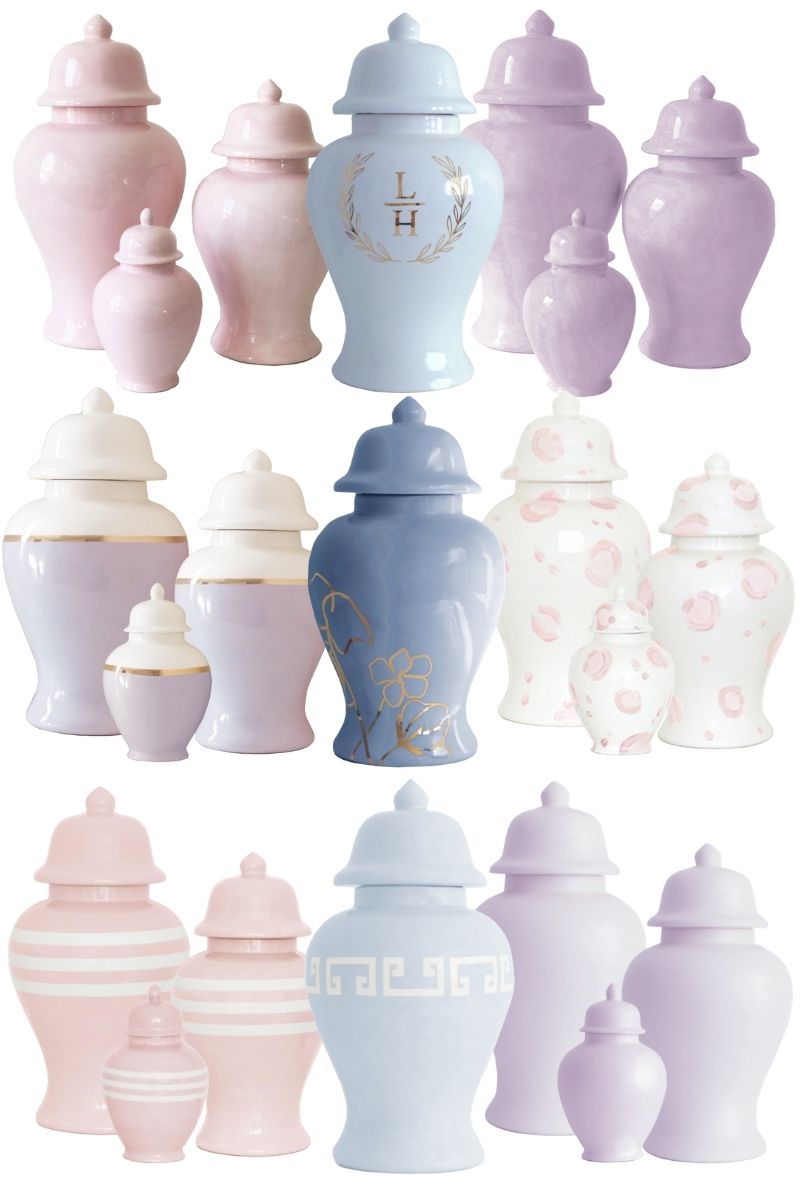 wisteria ginger jar | cherry blossom pink ginger jars | brushstroke ginger jars | monogram ginger jars | striped ginger jars | leopard print ginger jars | greek key ginger jars | matte ginger jars | gold floral accent ginger jars | colorblock ginger jars
VINTAGE GINGER JARS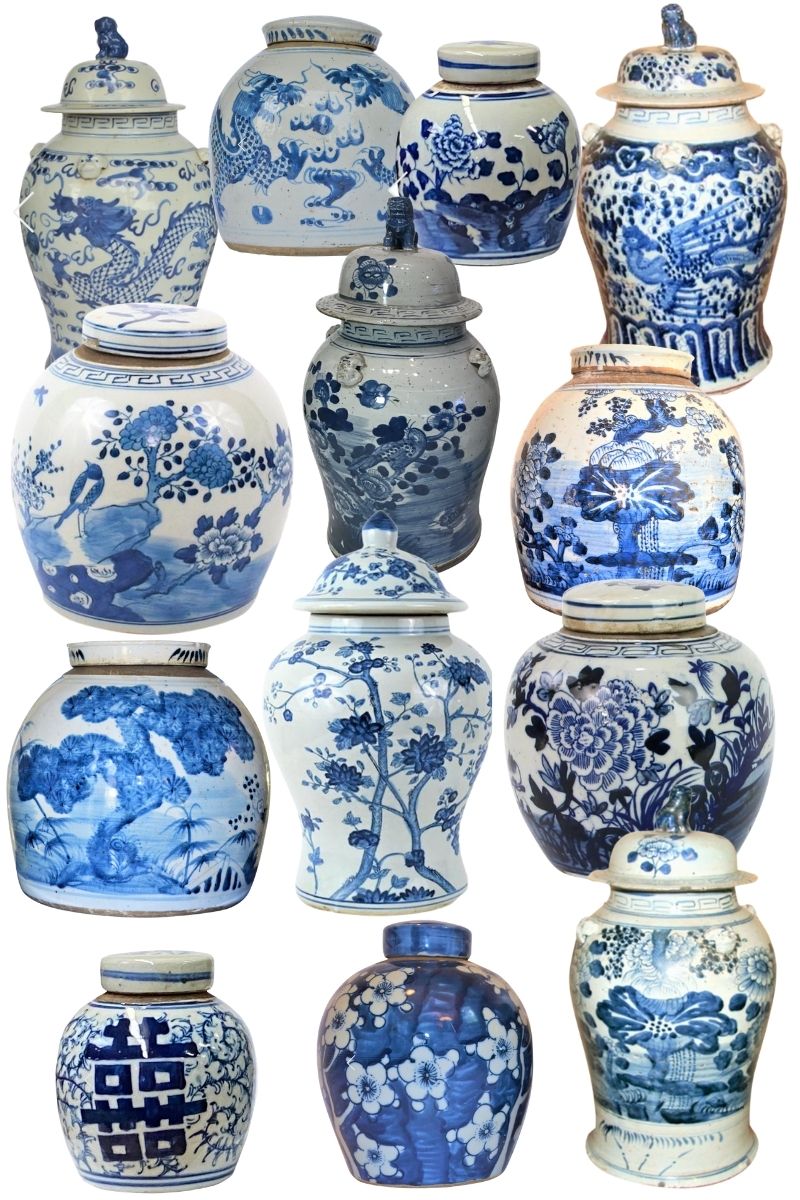 dancing dragons ginger jar set | small dancing dragons jars | large bird jar | floral ginger jar set | jar with tree design | birds on branches ginger jar set | botanical ginger jar | small jar with bird and trees | navy floral ginger jar | white jar with branches | happiness jars | cherry blossom jar set | antique floral jar
GINGER JARS ON AMAZON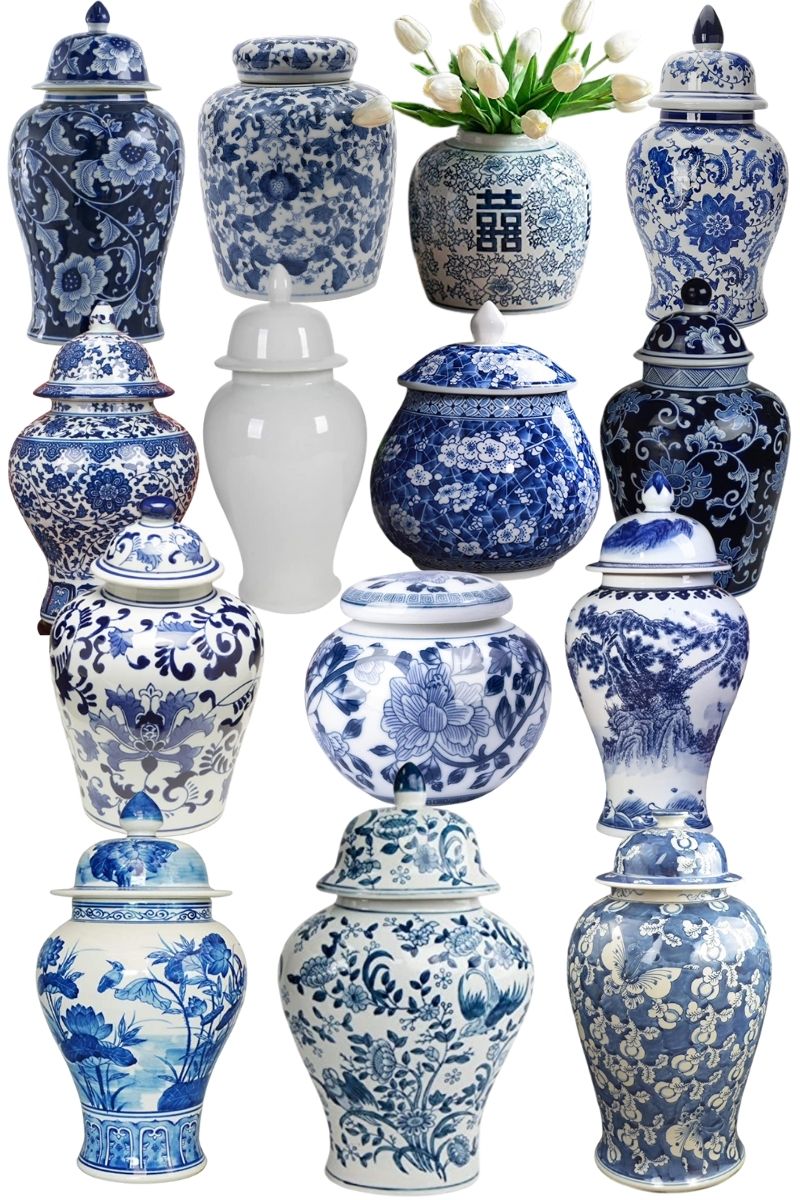 18 inch dark ginger jar | lidded ginger jar | happiness ginger jar | 18 inch temple jar | temple jar on stand | white ginger jar | blue floral short jar | dark navy ginger jar | dahlia ginger jar | white and blue ginger jar | floral and bird ginger jar | botanical and bird ginger jar | landscape ginger jar | butterfly ginger jar
MORE PLACES TO SHOP FOR GINGER JARS:

ONE KINGS LANE



Have a great week!