When our current home was still under construction, I was planning out our dining area and really wanted a breakfast nook feel since we don't have a formal dining room.
I opted for a round table to add a different shape to our space since most of our furniture is square or rectangle. Our floorplan is long and narrow, so it helped break things up a little bit to add a round piece of furniture.
I knew from the minute I started designing the space that I would purchase Serena & Lily's Riviera dining chairs. In fact, I ordered them before we even closed on our house. They're basically the classic Parisian bistro chair, reinvented and come in lots of colors.
Originally, I had a 48-inch round table and four Riviera chairs. More recently, I purchased a 60-inch round table and added two more Riviera chairs, so now we have six.
After over 18 months of owning these chairs, here's why we love them:
They're perfect for families with young kids: they're totally wipeable so any food stains or crumbs won't ruin them (the seats are woven from lightweight resin).
They add a natural element to the space because of the rattan frame, which is bent and shaped by hand.
They add a coastal vibe to any dining room.
They're comfortable – I even used them to sit in for longer periods of time sometimes when I was working from home.
They come in a variety of colors including in sunwashed and an outdoor version.
They look great with round tables because they're not too tall (I'm not sure if that makes sense, but I love the way they don't overwhelm the table).
If you're looking to add kid-friendly chairs to your dining room or breakfast area, look no further than Serena & Lily's Riviera dining chairs. They're classic, timeless and will add texture (and color, if you like!) to your space.
This is not a sponsored post, but I have an ongoing partnership with Serena & Lily and am sometimes gifted products, which I disclose when applicable. I paid for all of these dining chairs myself (they were not gifted).
Here's how the chairs look in our home, now that all six are here!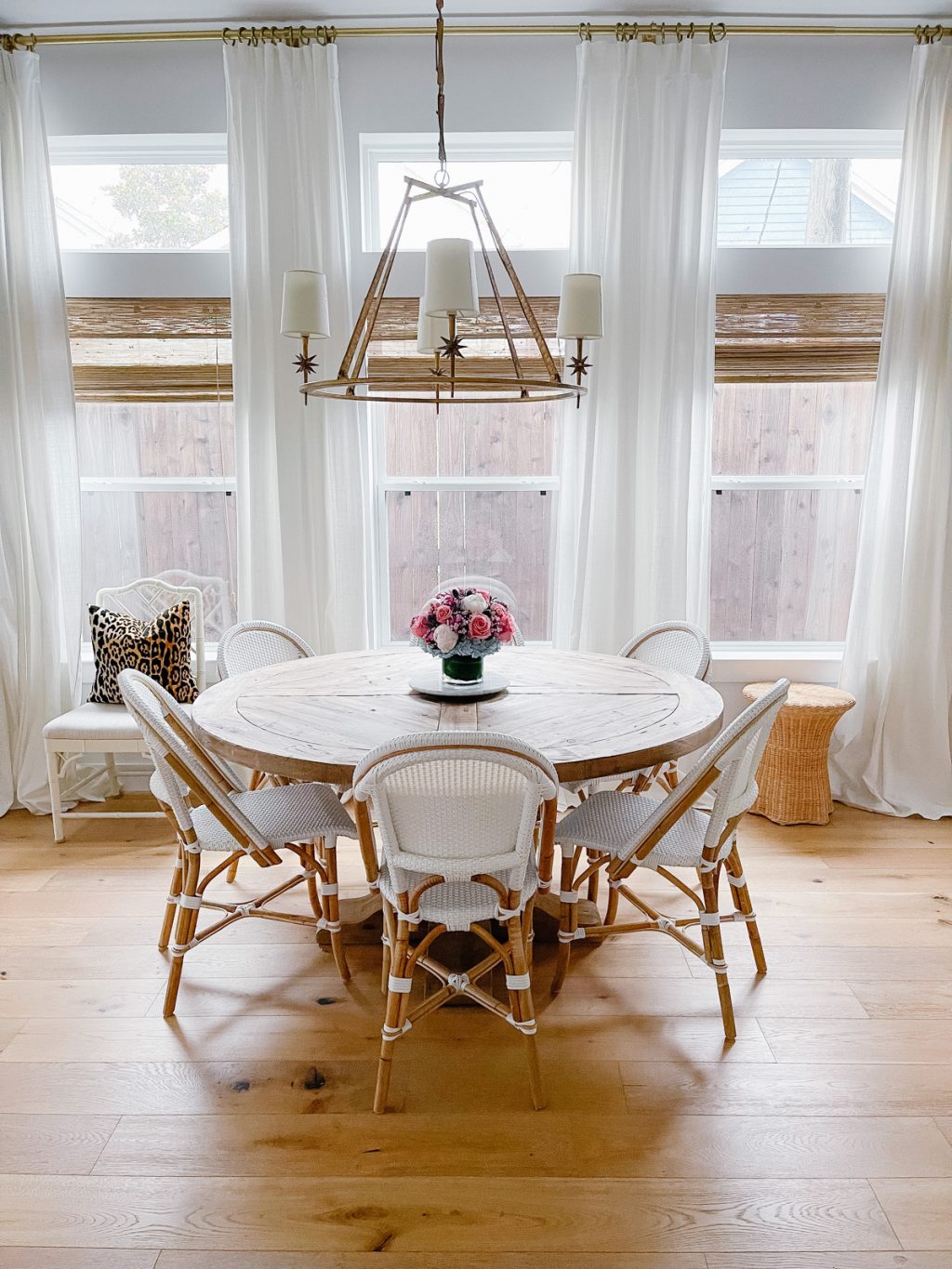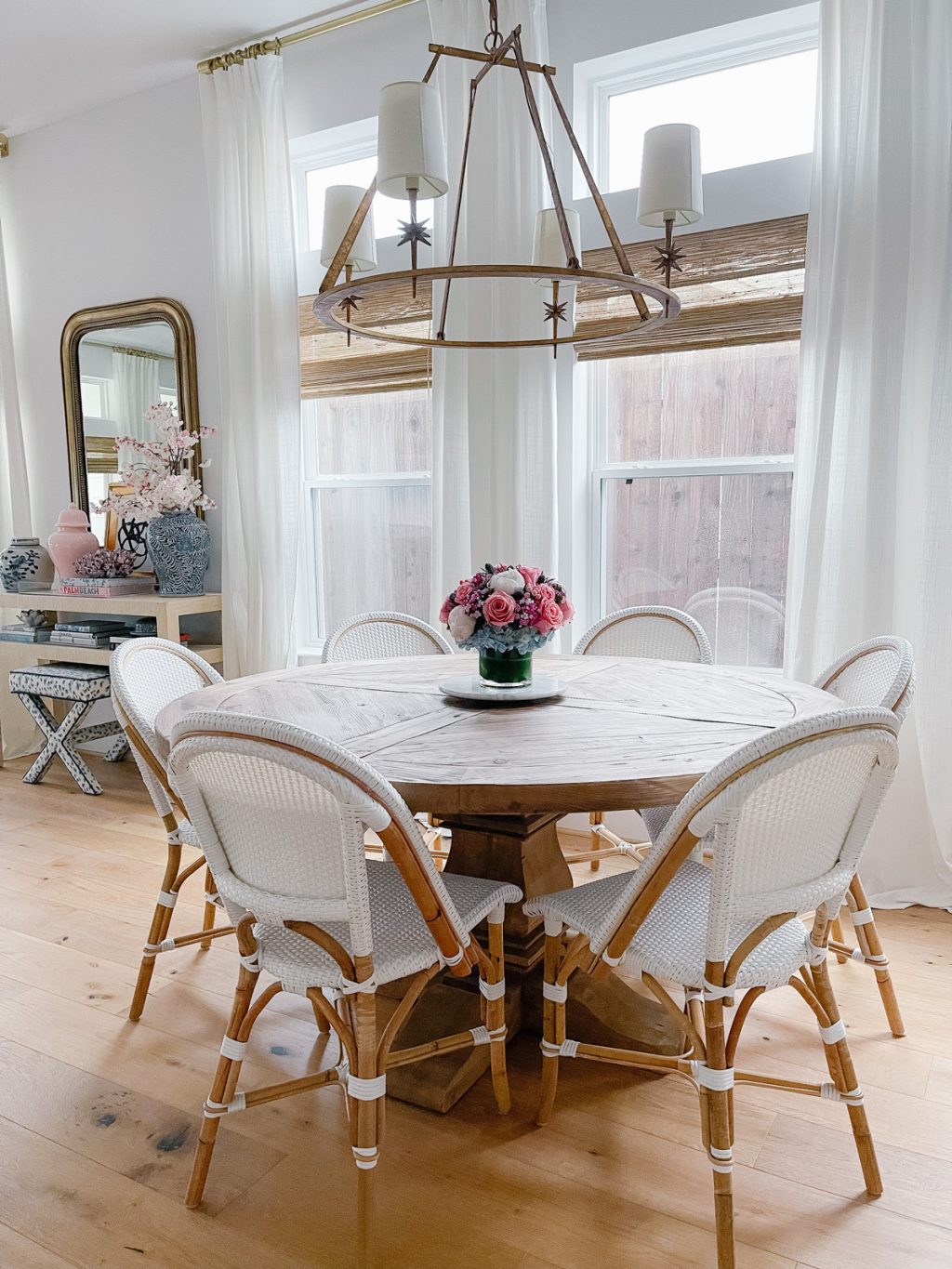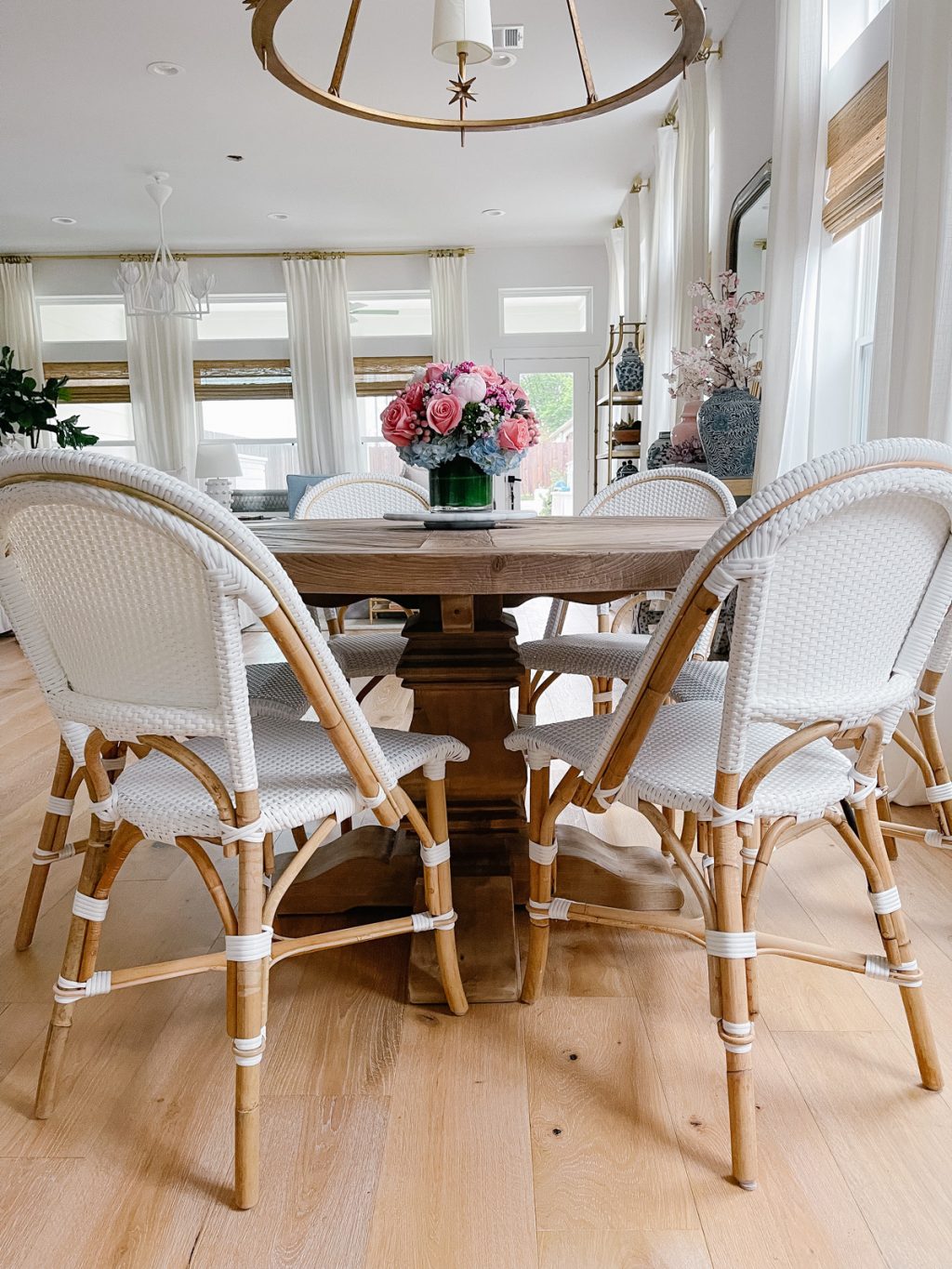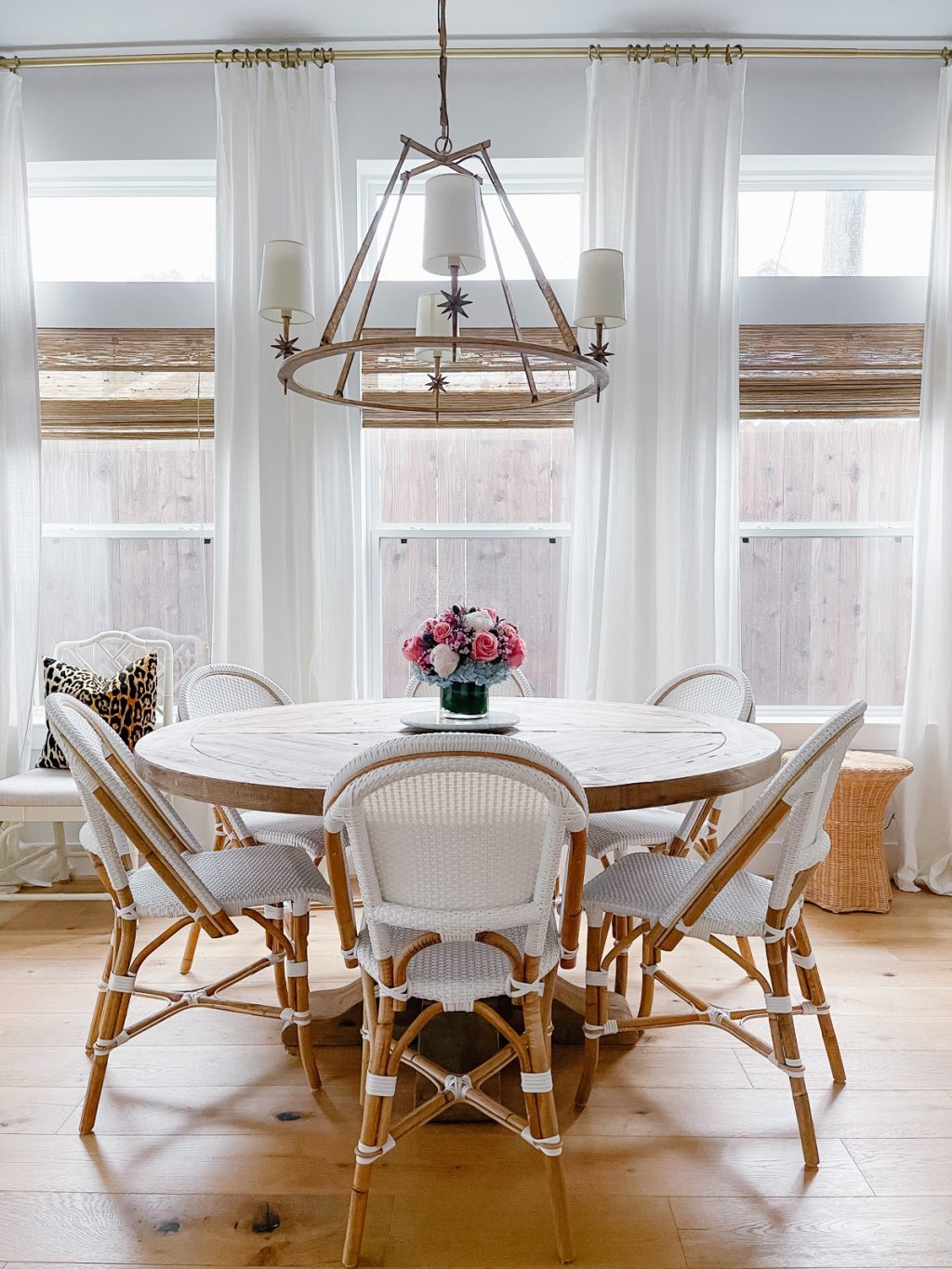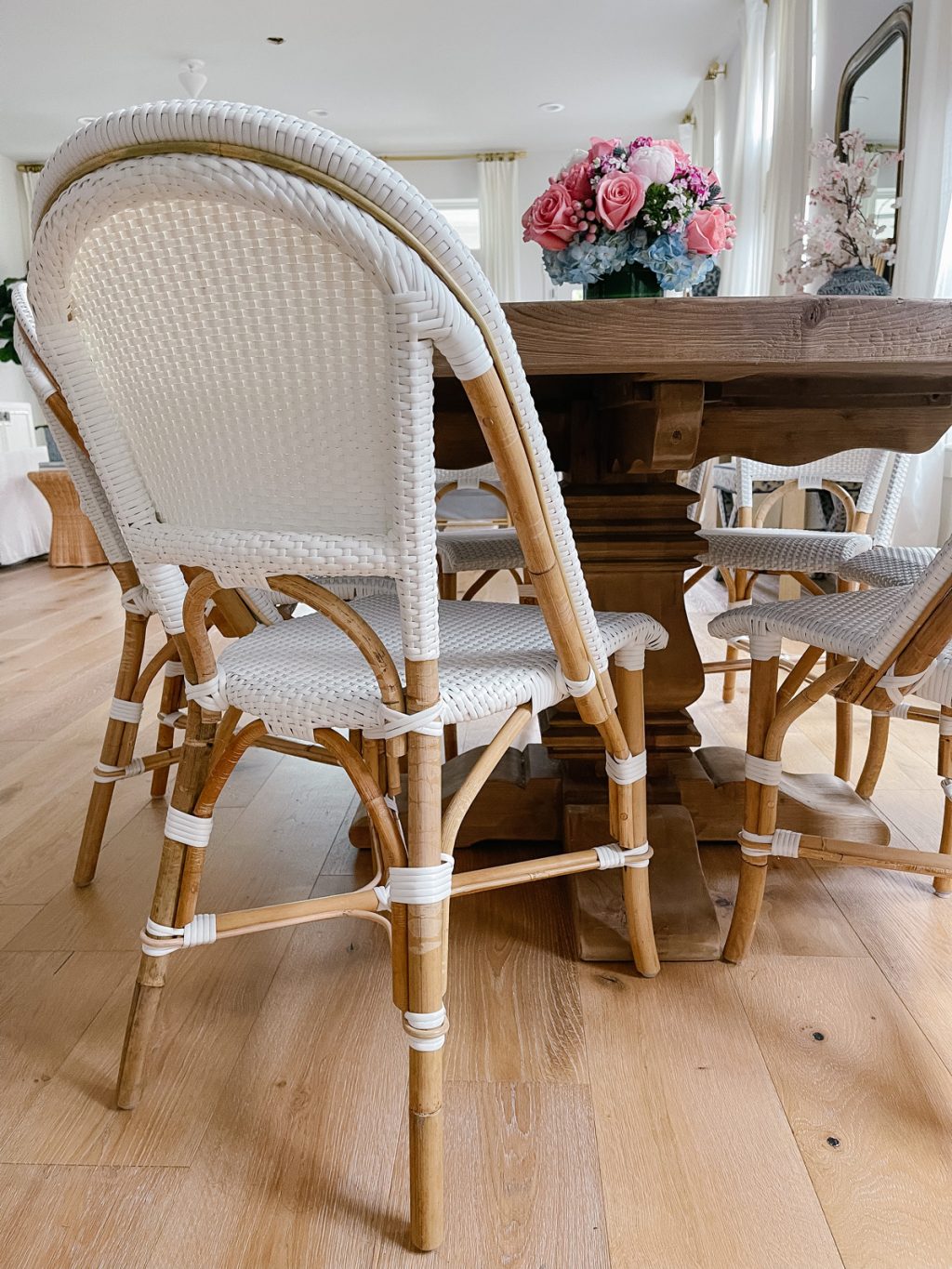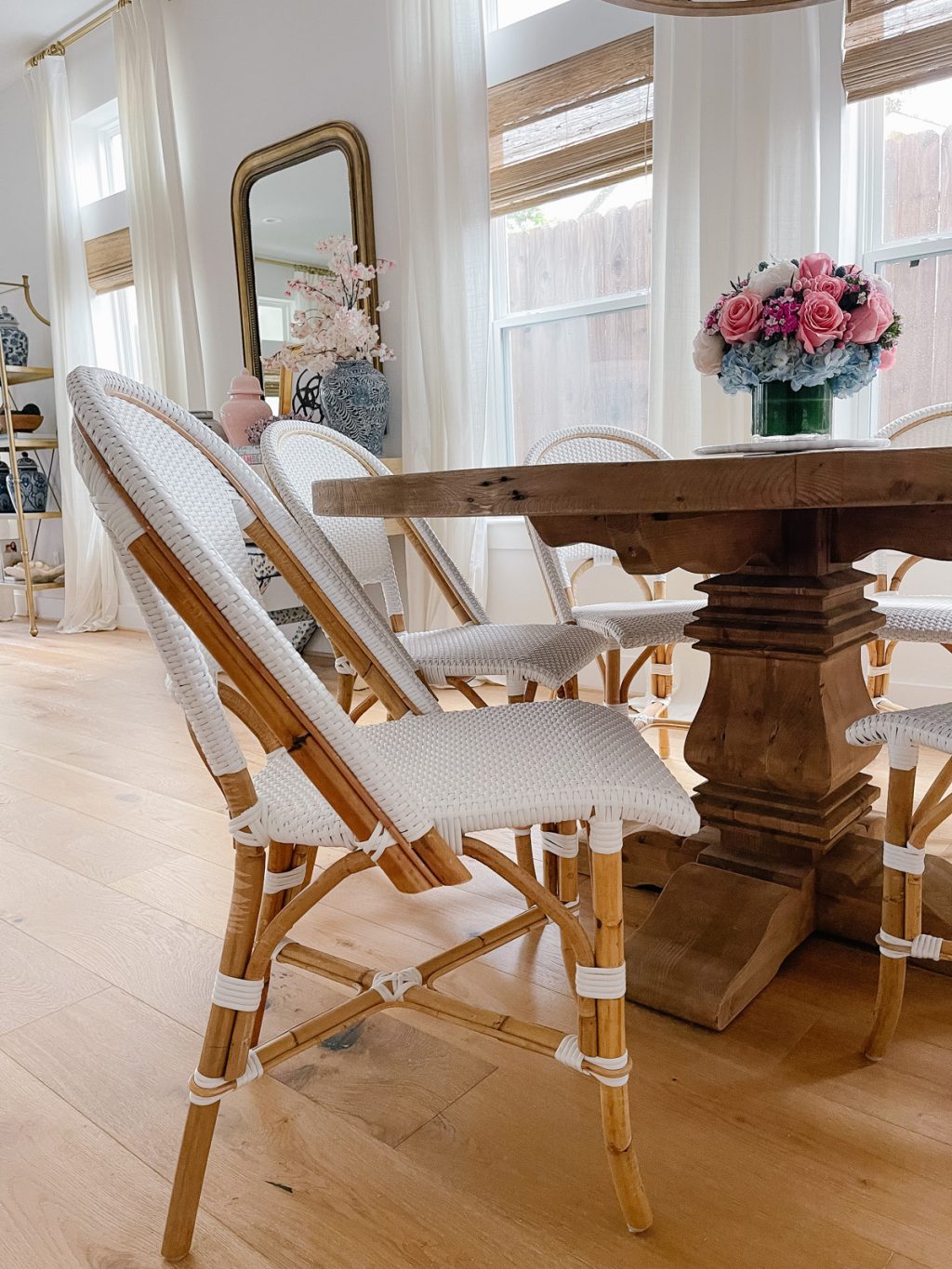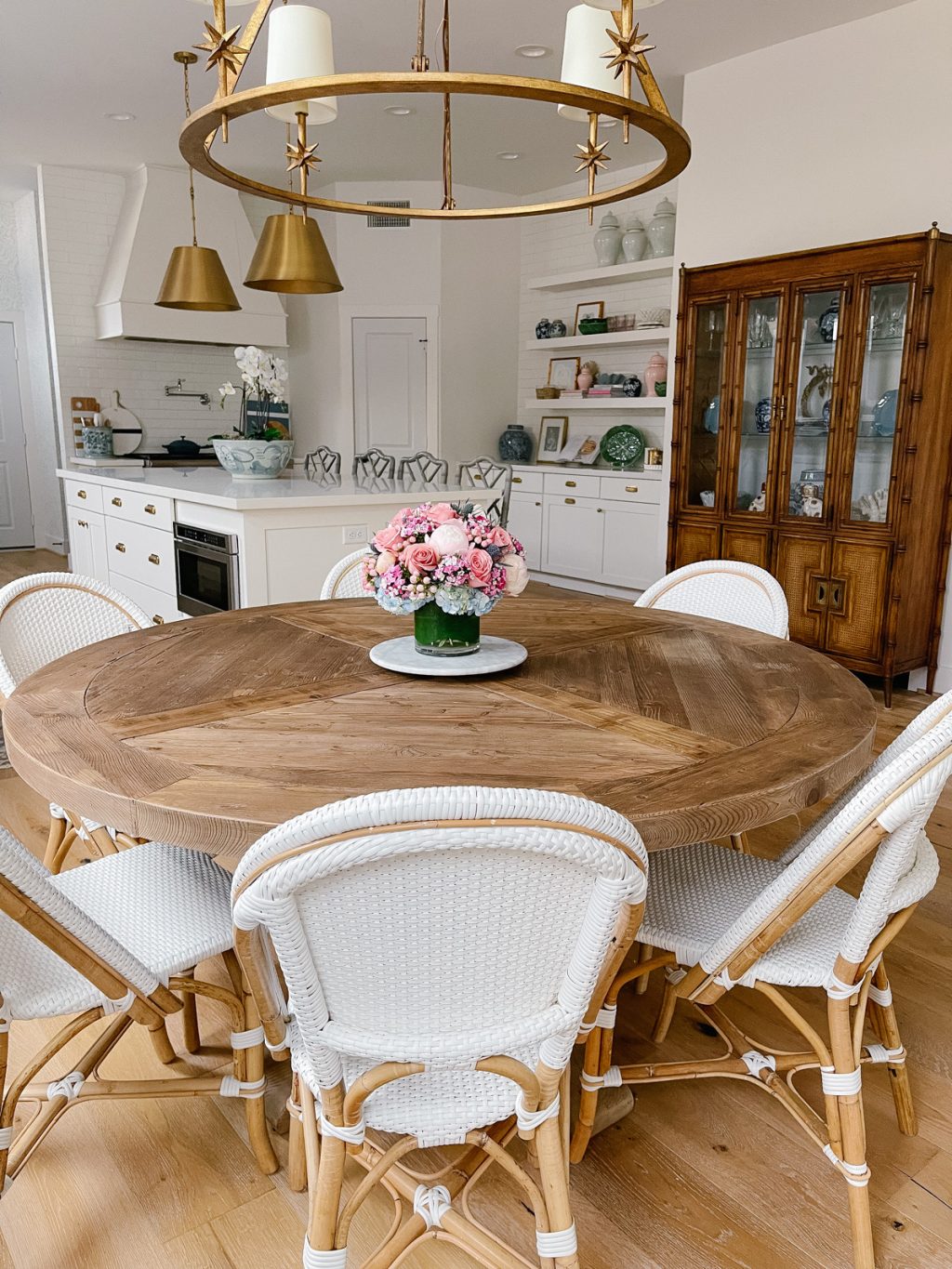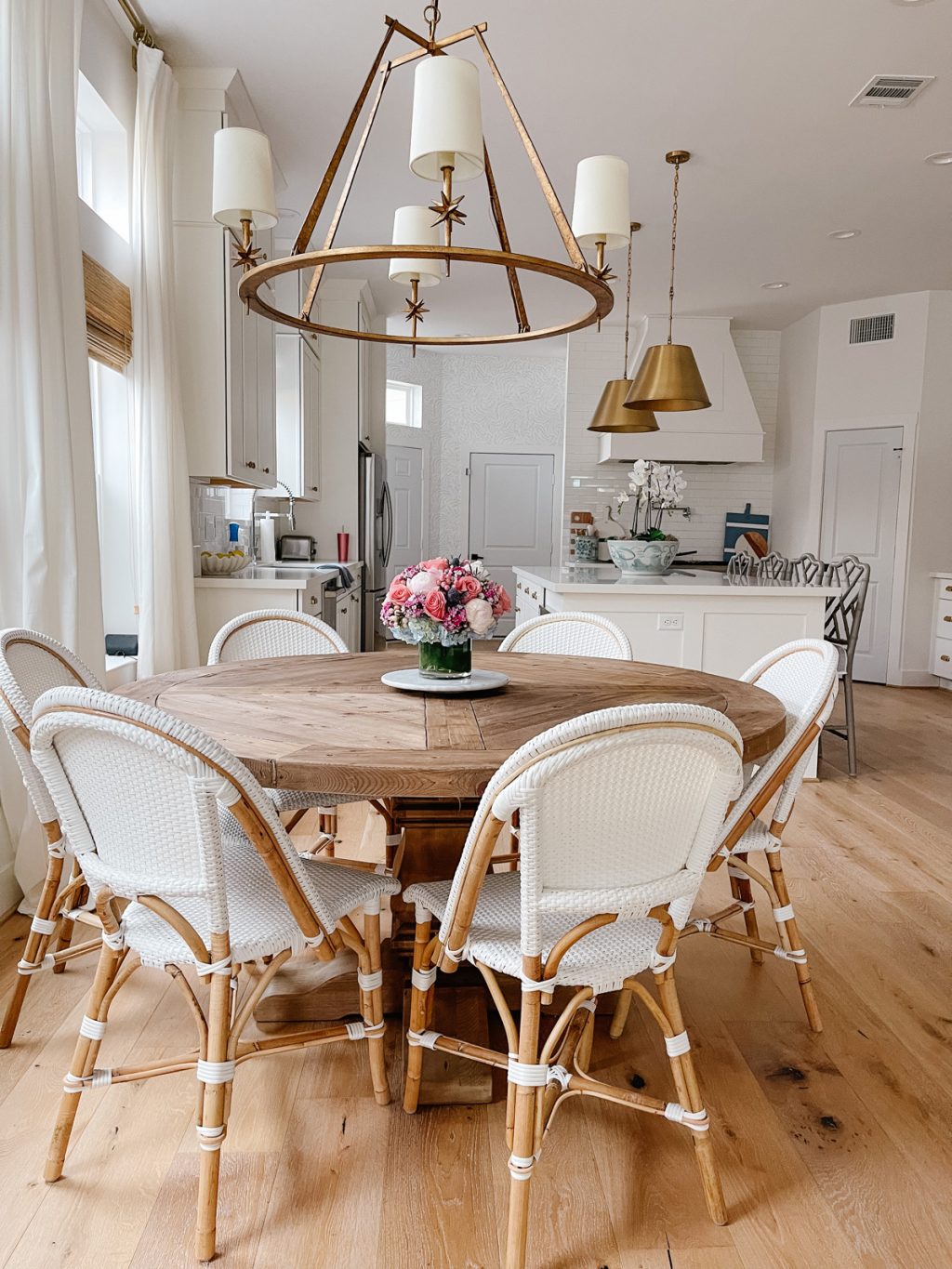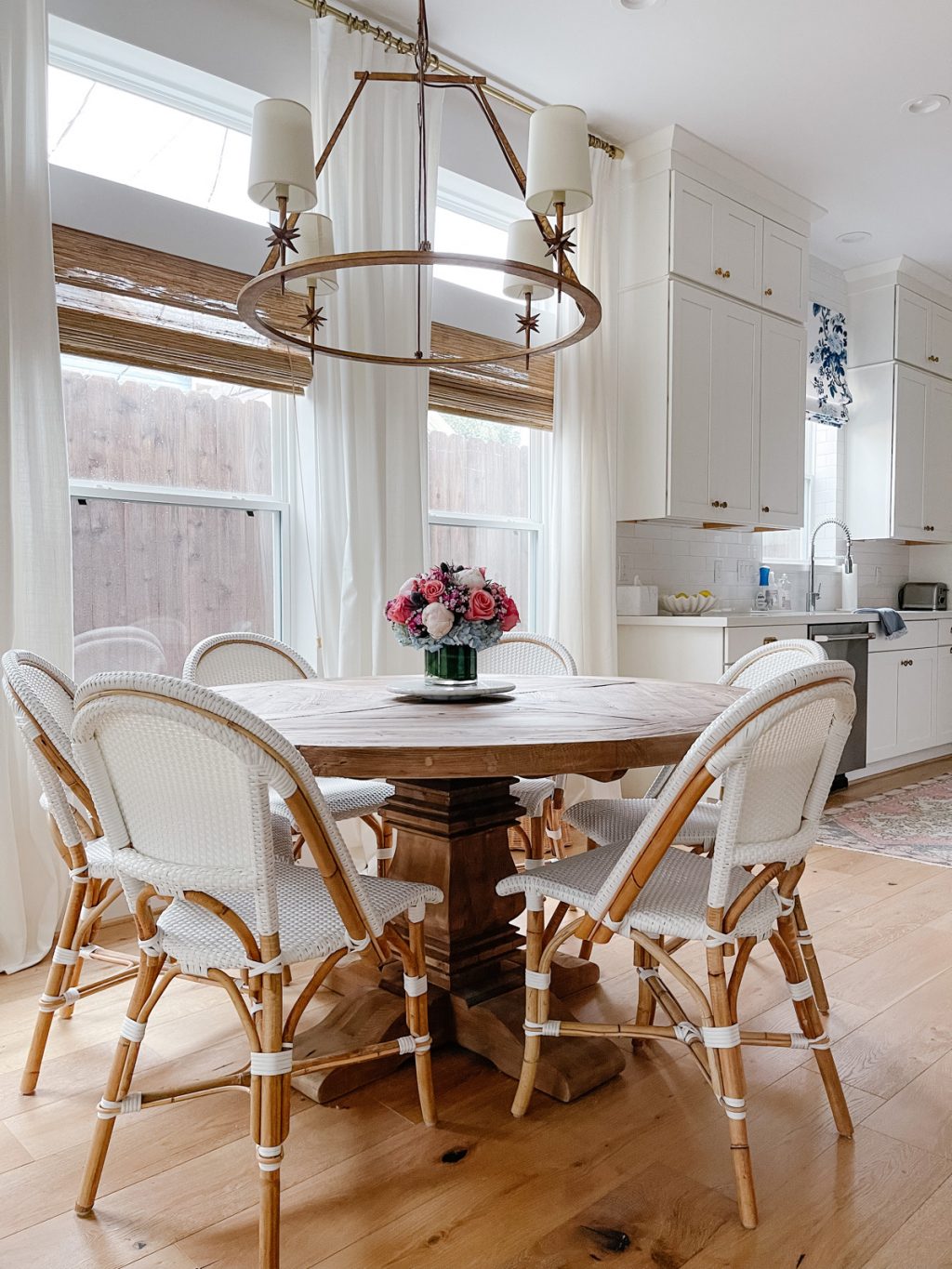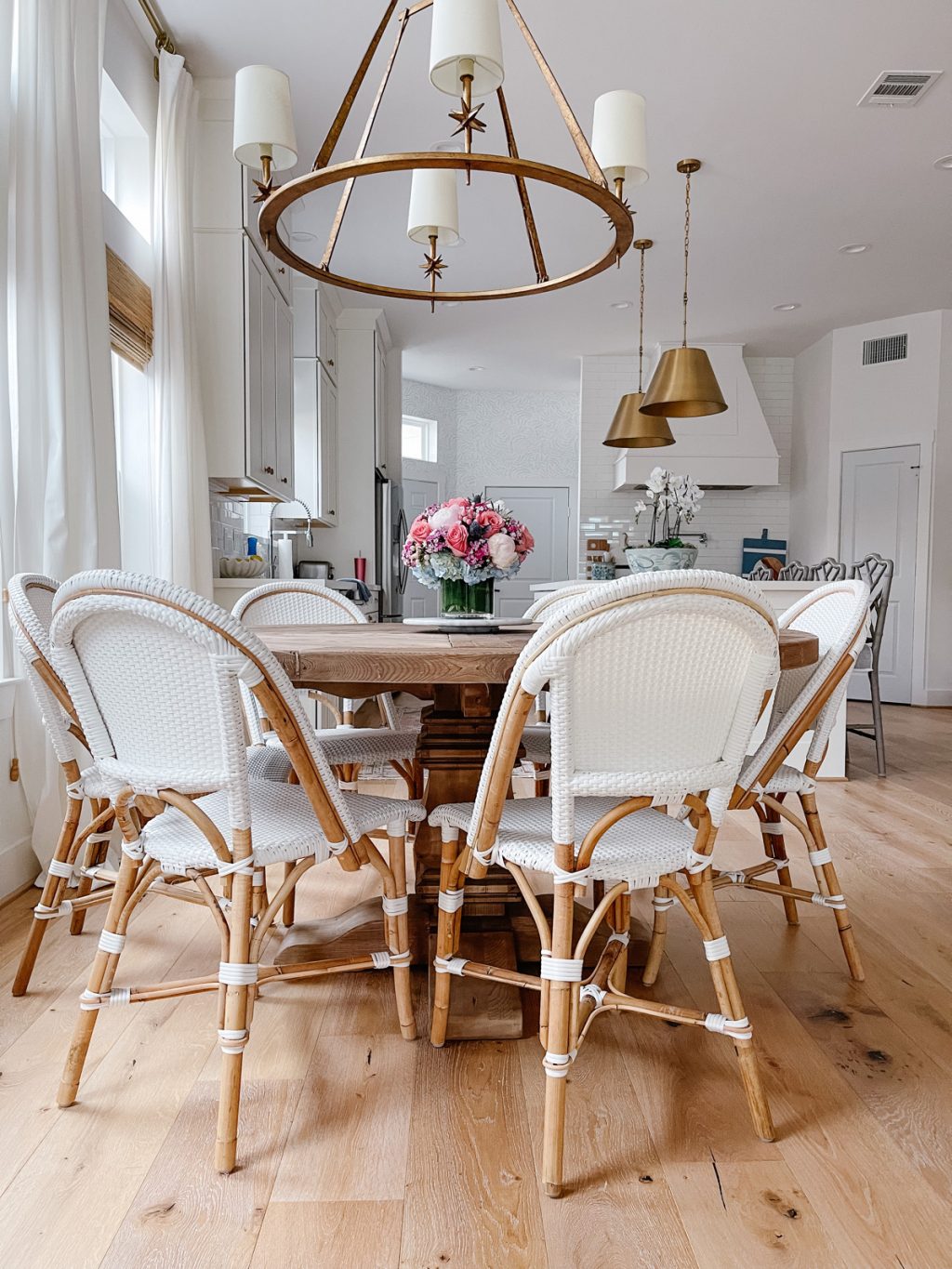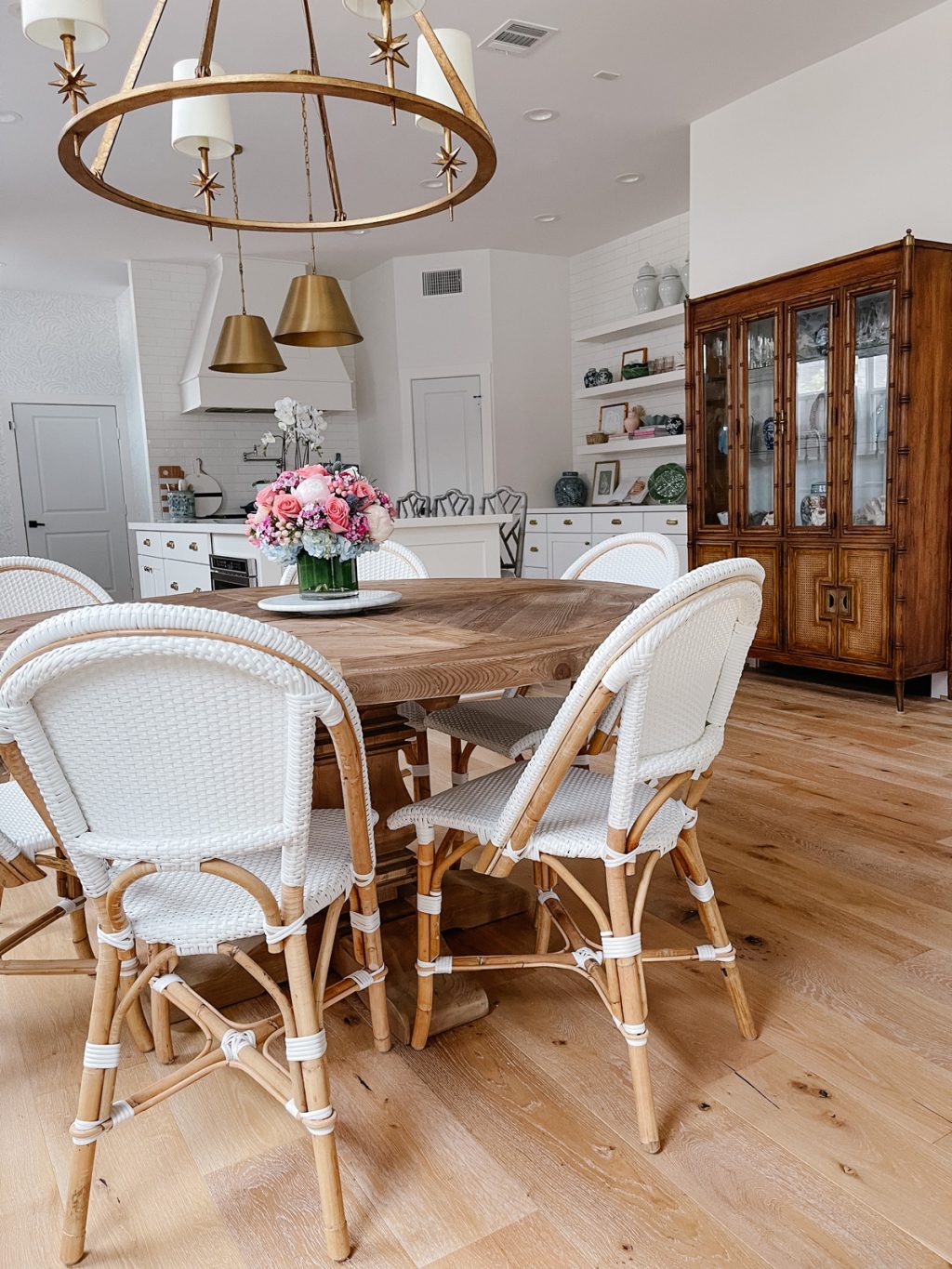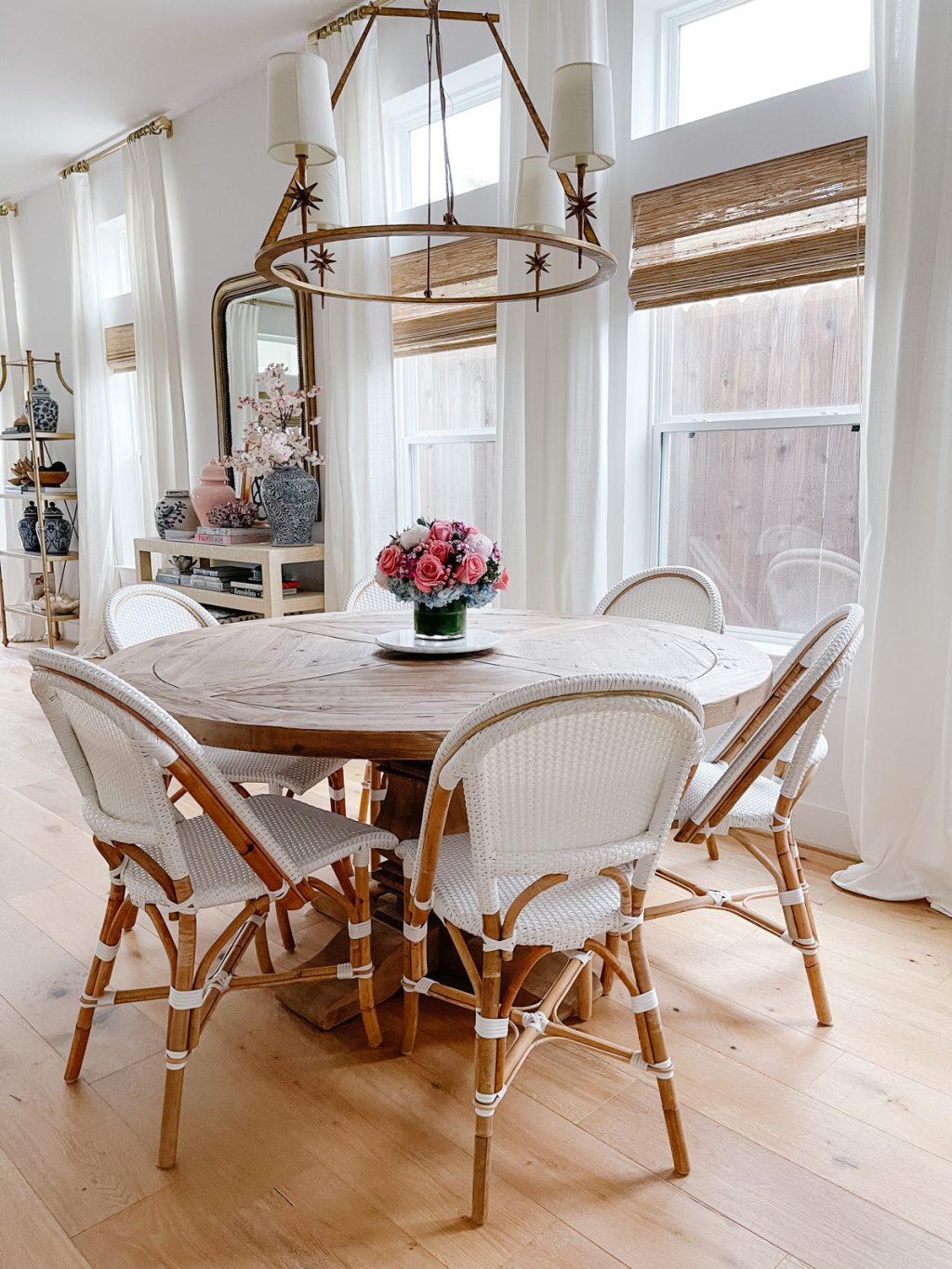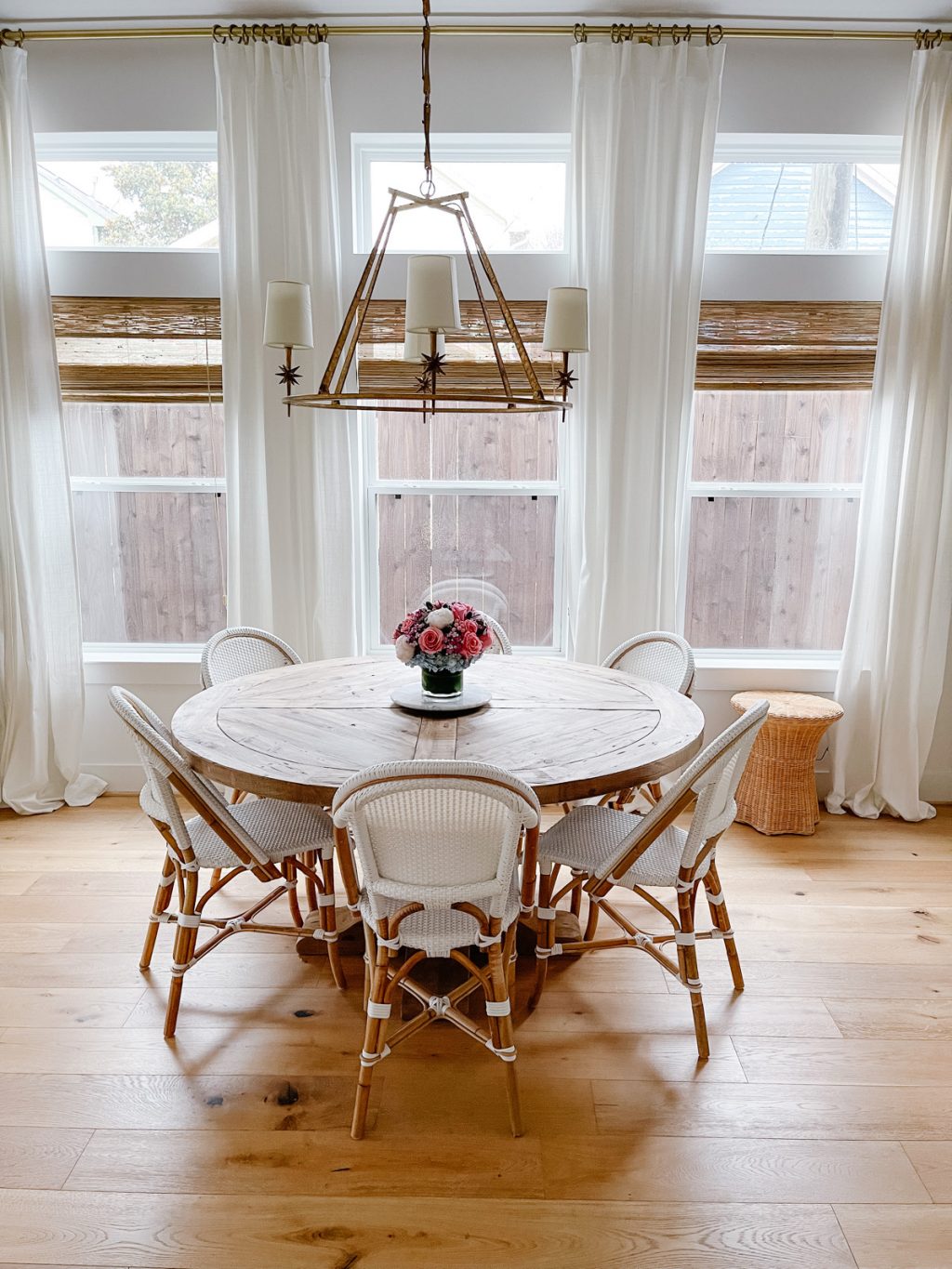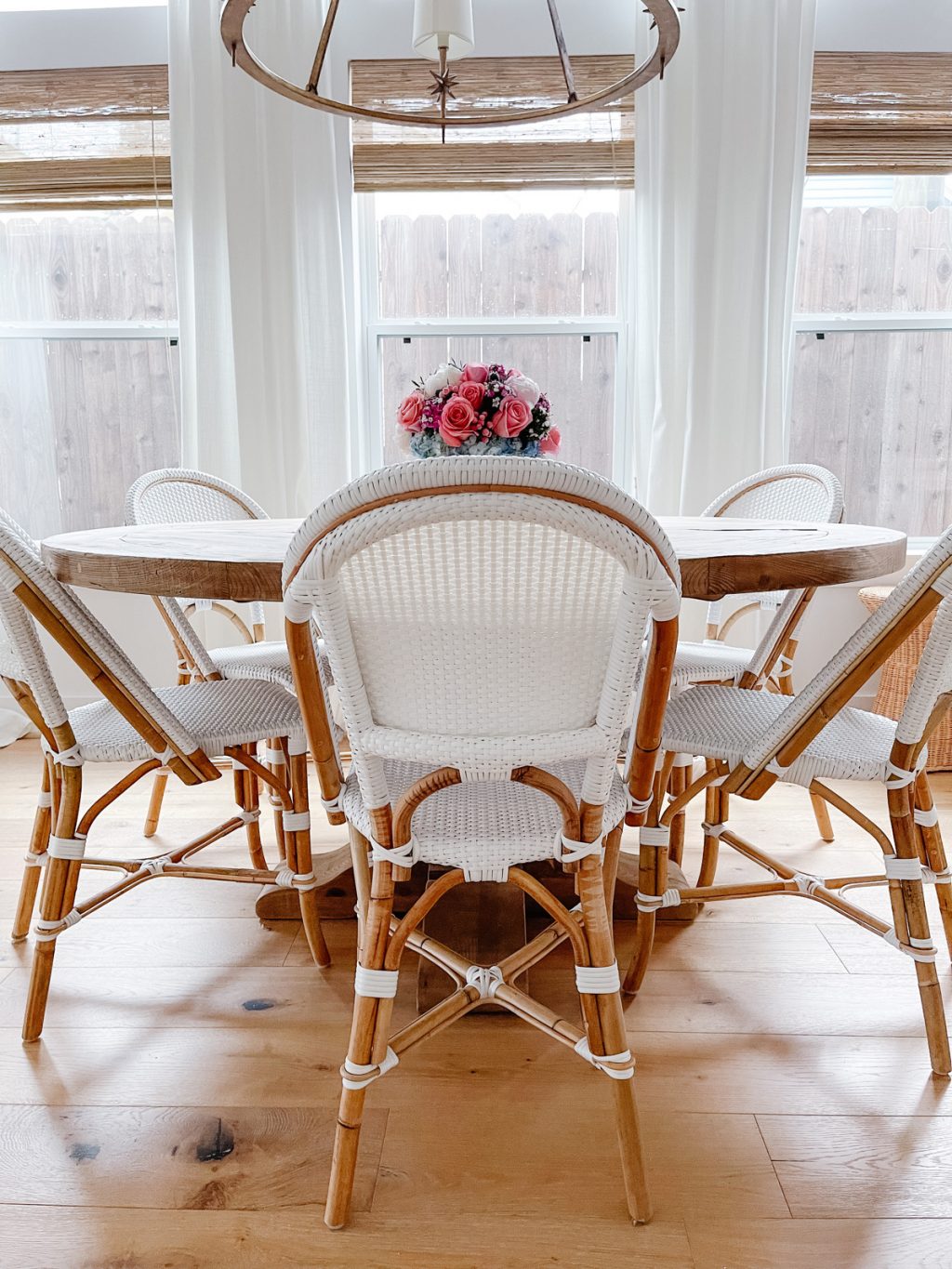 SHOP THE POST:


Shop the Post