My favorite coffee drink of all time is a honey lavender latte. I had my first one at Tiny's No. 5 here in Houston and was hooked!
I never thought about trying to make one myself but one day I googled how to make the lavender syrup and found some tutorials and now I have one pretty much everyday! You can view some honey lavender latte tutorials here, here, and here.
I don't add sugar to my lattes, but I make an exception for this homemade syrup because it makes each latte feel so special!
WHAT YOU NEED:
HOMEMADE LAVENDER SYRUP INSTRUCTIONS:
Add 1 cup of water & one cup of sugar to saucepan
Add 2 tablespoons of dried organic lavender (must be food grade)
Mix together under med. heat until sugar is dissolved
Let it cool down and then use a strainer as you pour the syrup into a glass bottle
I store mine in the fridge
HONEY LAVENDER LATTE INSTRUCTIONS:
Use your milk frother to steam your milk – I use silk almond milk (unsweet)
You can add the syrup to the milk as you froth it OR just add it to the latte once you've added the milk to the espresso. I add about two espresso spoons of syrup to my lattes.
Add honey to the top (optional) I don't usually add it because the syrup already adds sweetness and I'm used to drinking lattes with no added sugar.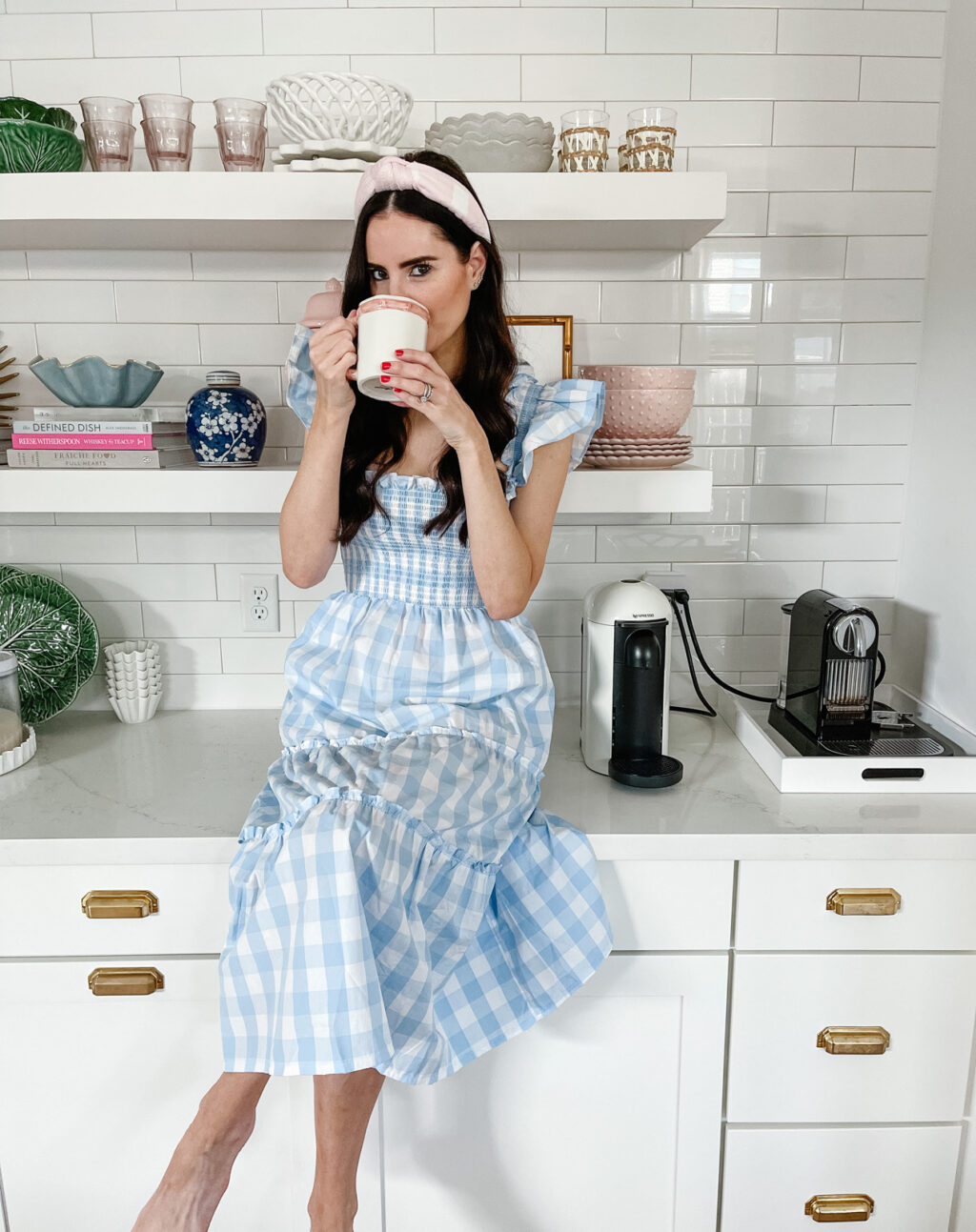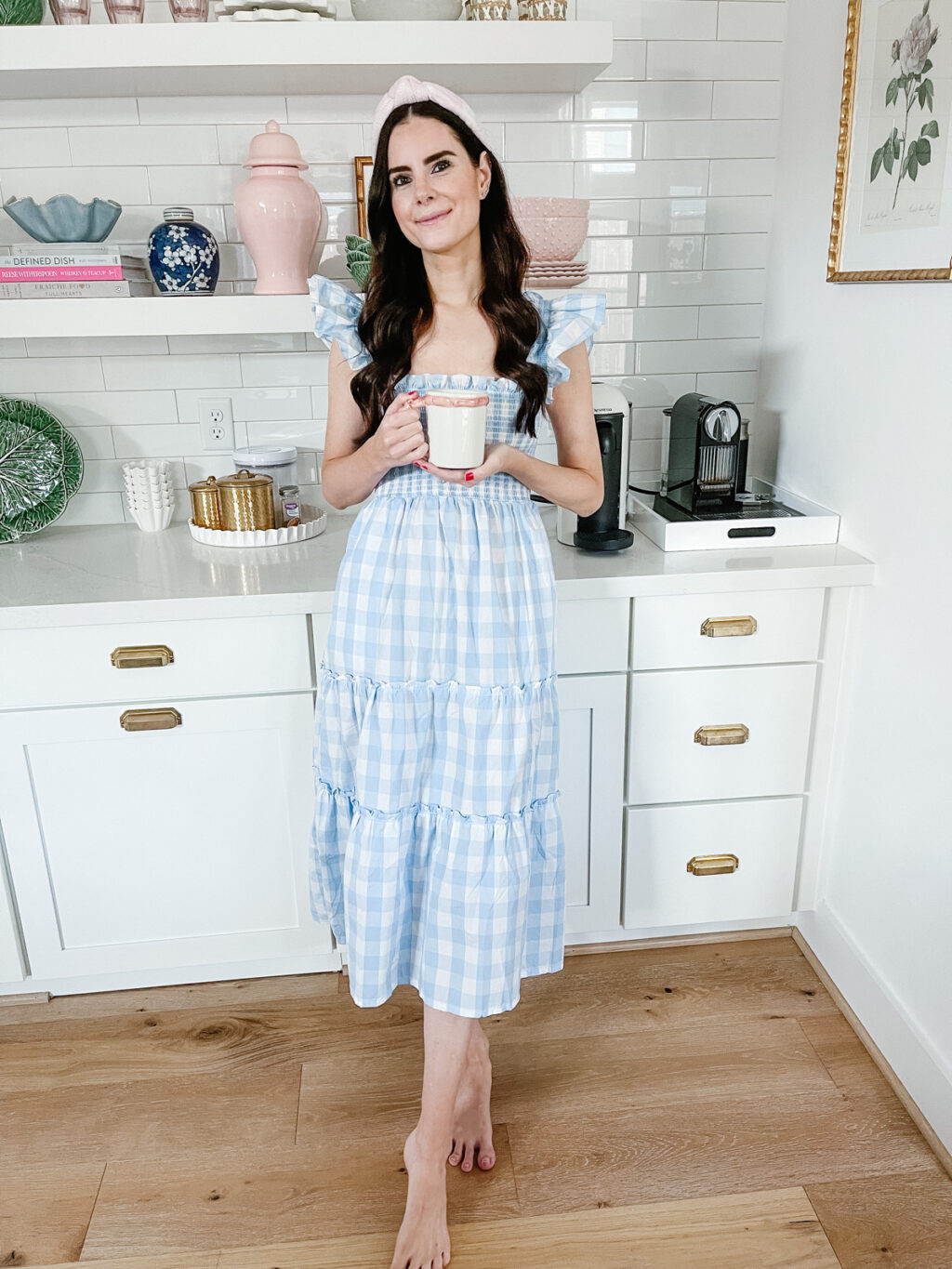 SHOP HONEY LAVENDER LATTE SUPPLIES:
organic lavender | gold espresso spoons | glass syrup bottle | organic sugar | saucepan (and here) | gold measuring cups | honey (optional) | strainer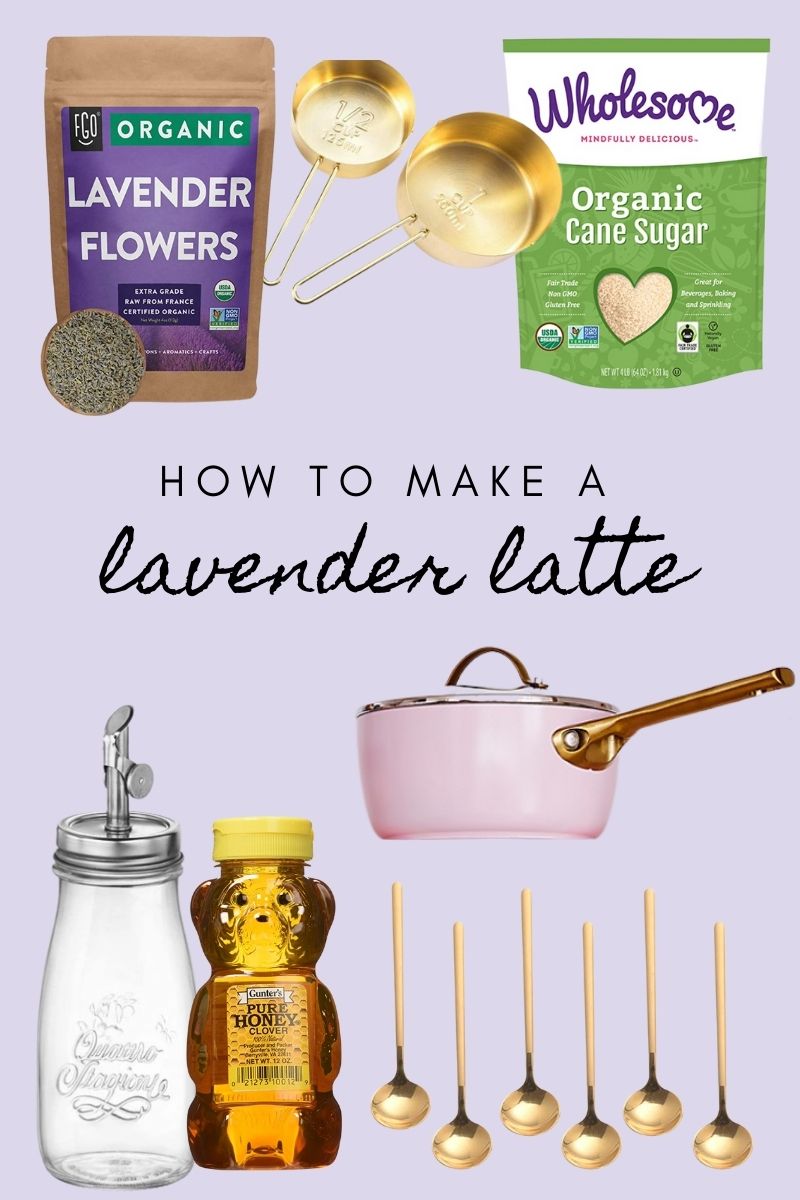 Hope you enjoyed this post – happy sipping!