I've raved about my Nespresso machine for years (and still love it!) but there's a new love in our lives and it's our Breville Bambino Plus Espresso machine (also on amazon, where we purchased ours, here). We purchased it before we moved into our new home last November and it's our weekend latte go-to.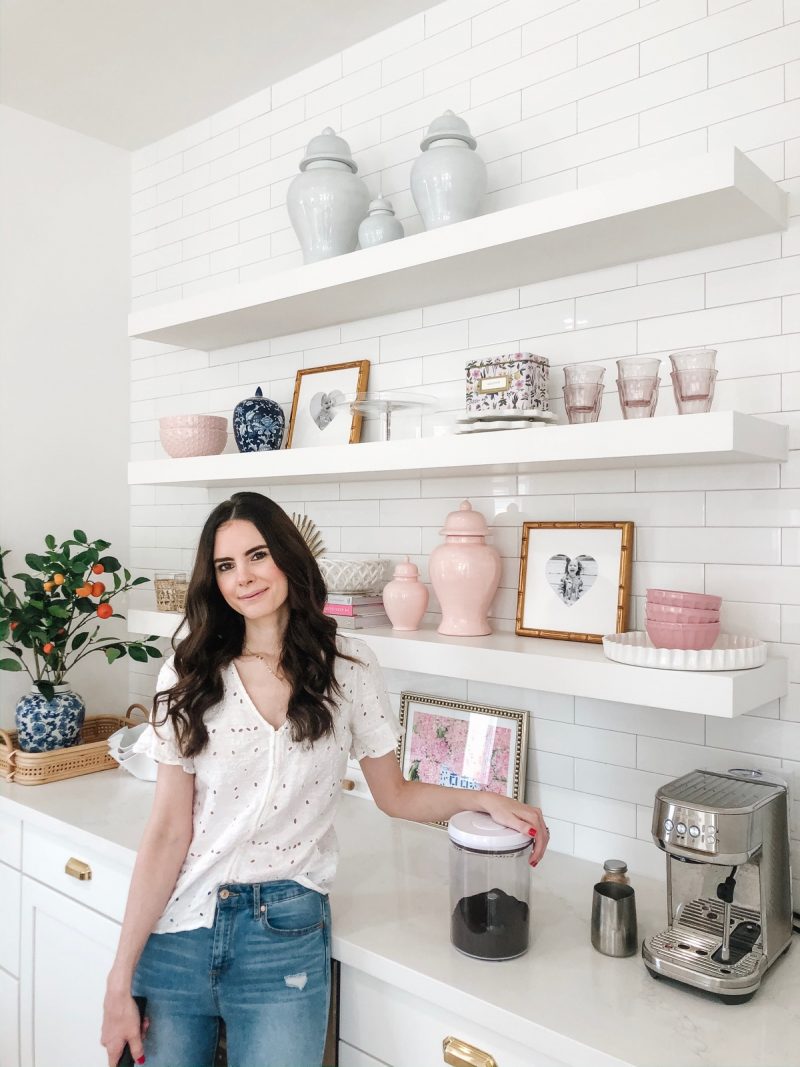 (floating shelf sources linked here)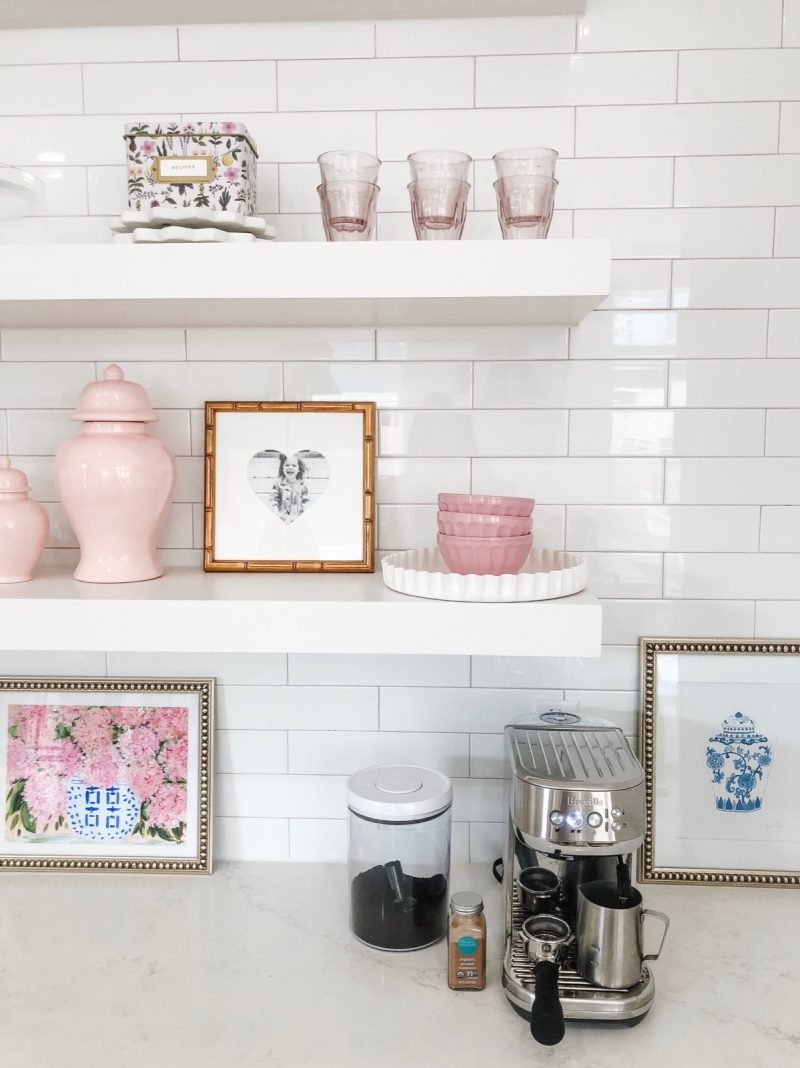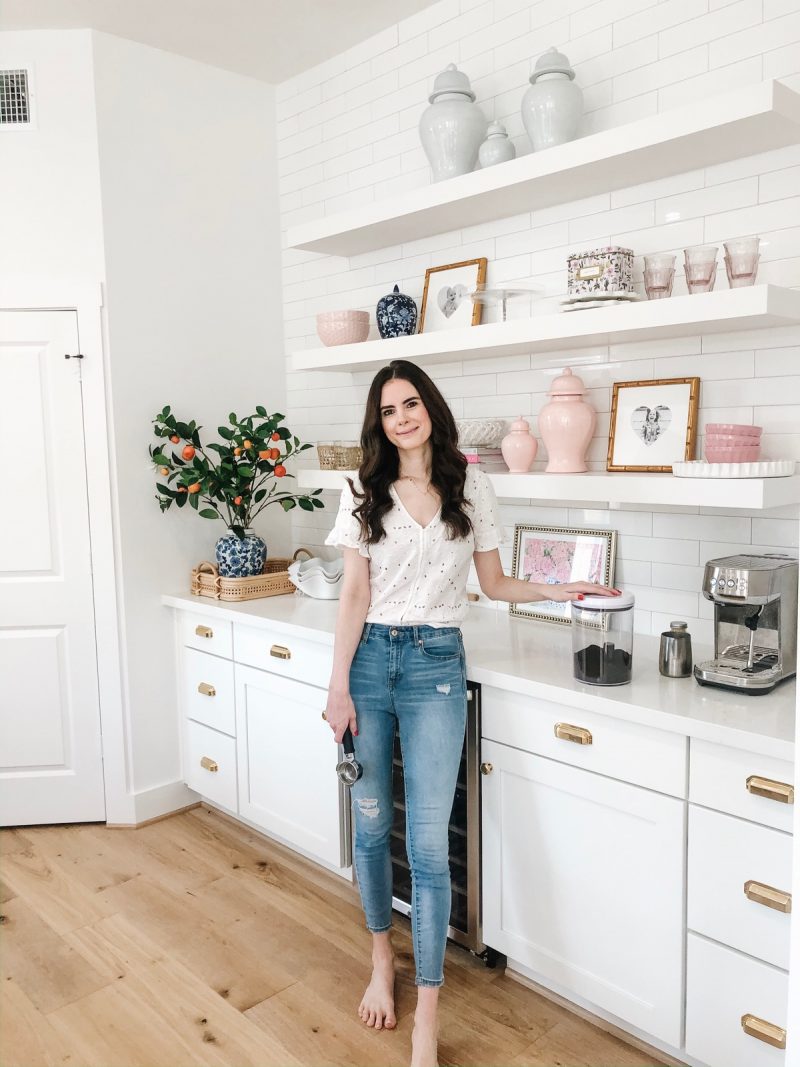 The main reason we wanted a more barista-style espresso machine was so that we could attempt to replicate Starbuck's lattes. We purchase espresso beans directly from our local Starbucks and have them grind them for us. The milk frother on this machine makes milk foamier than the Nespresso as well. A few months after we got our espresso machine, Nespresso began to offer Starbucks-branded Nespresso pods for their machines, which is awesome and we buy them exclusively for our at-home Nespresso machine (I also have a Nespresso at my desk at work).
The Breville Bambino Plus Espresso machine has a little more of a learning curve than the Nespresso – you have to read the manual to understand how the machine works and the step-by-step instructions to prepare your latte.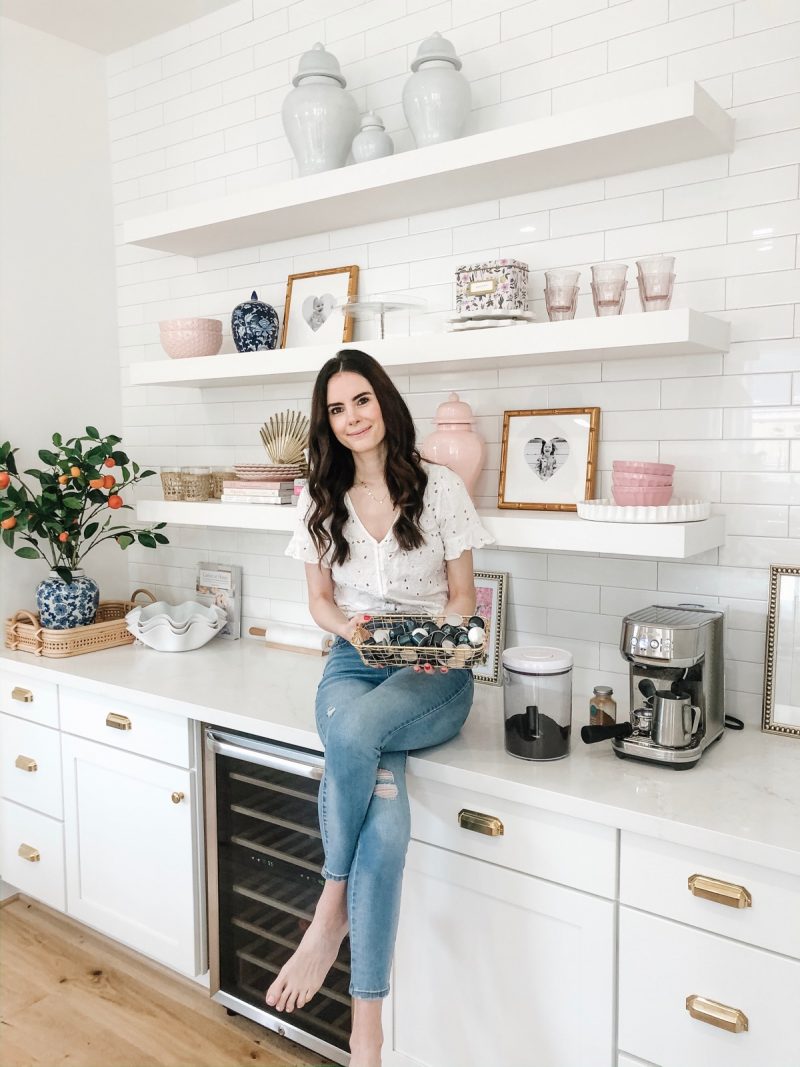 HOW TO MAKE A LATTE WITH THE BREVILLE BAMBINO ESPRESSO MACHINE
The first thing you have to do is buy espresso beans – like I mentioned above, we purchase ours from Starbucks and have them grind them for us. We keep the ground espresso beans in this airtight container for optimal freshness.
Add ground espresso beans to the cap and use the tool to press the espresso into it. Do not overfill.
Secure the cap into the machine via the handle – we always do one double shot and leave the same grinds in and do a single shot right after the double has finished. Then I add cinnamon powder to the espresso and let it sit.
Add almond milk to the stainless steel cup that comes with the machine and put it on the machine with the steam nozzle inside of it. Press the steamer button and wait for the milk to finish frothing. Once this is done, wipe the exterior of the nozzle and press the steam button again to purge the nozzle.
Add steamed milk to your espresso and enjoy!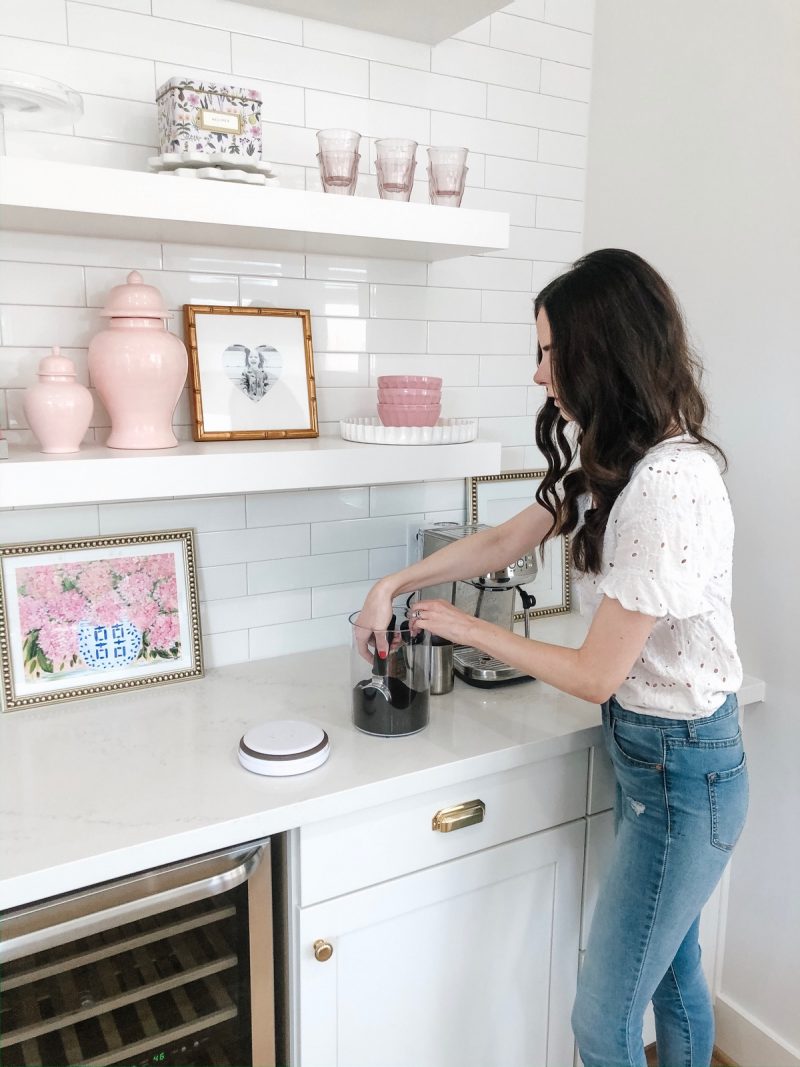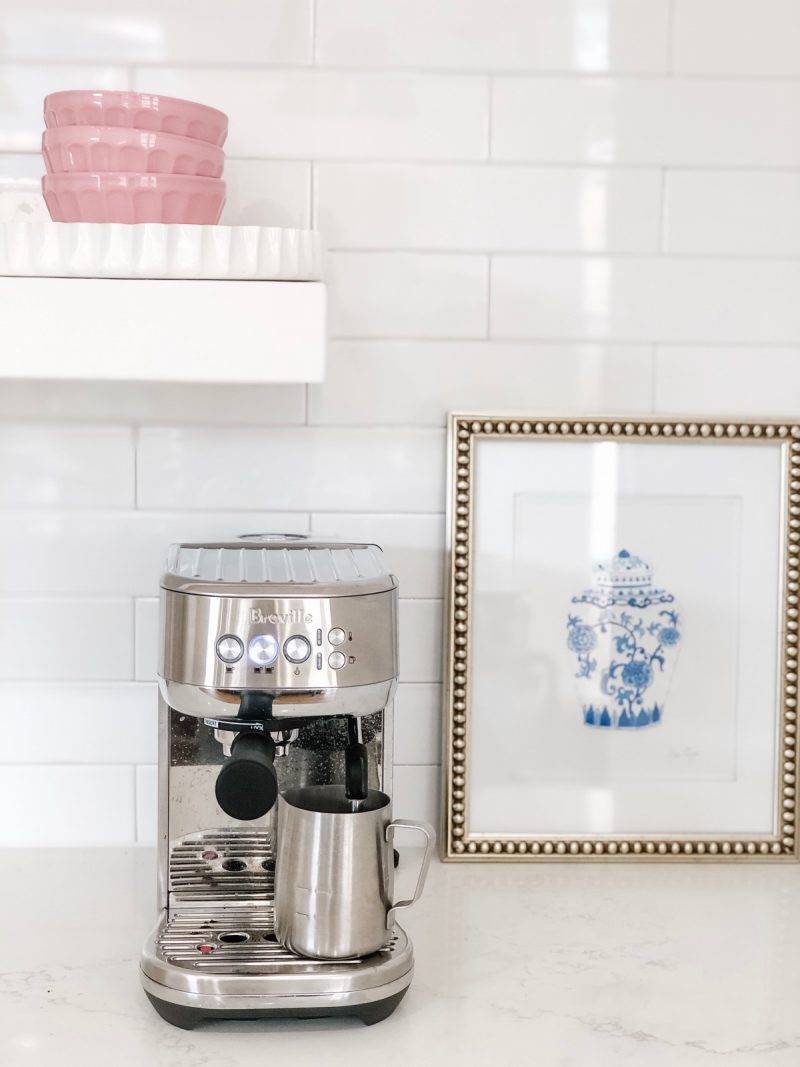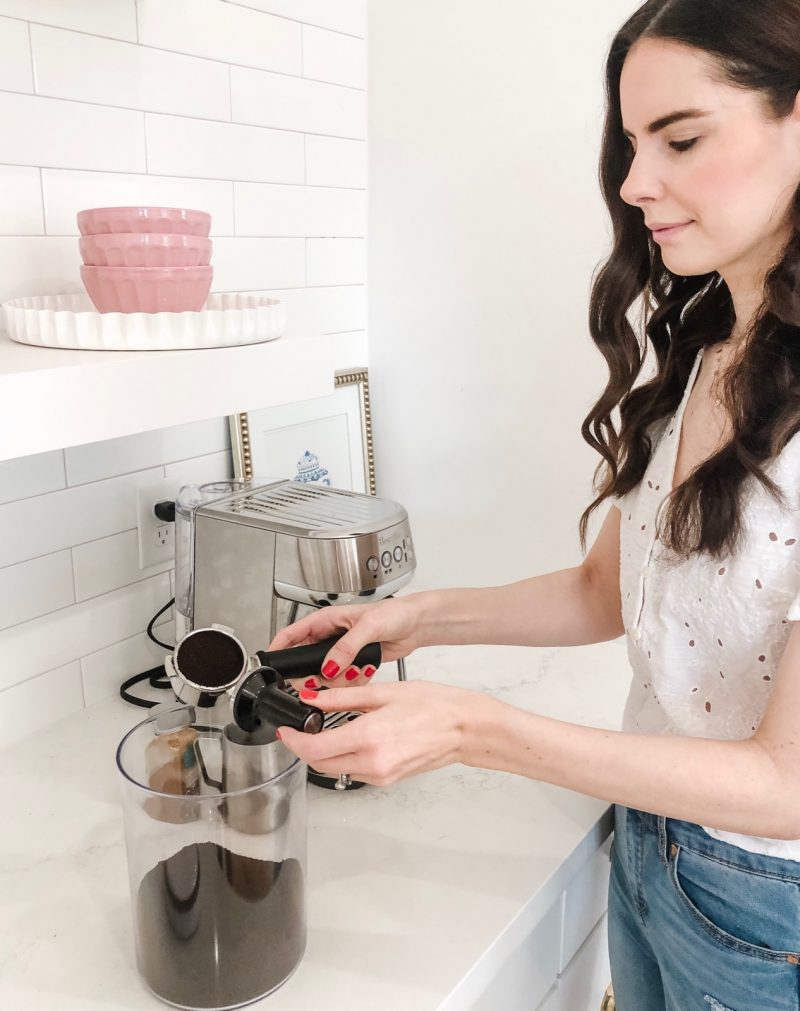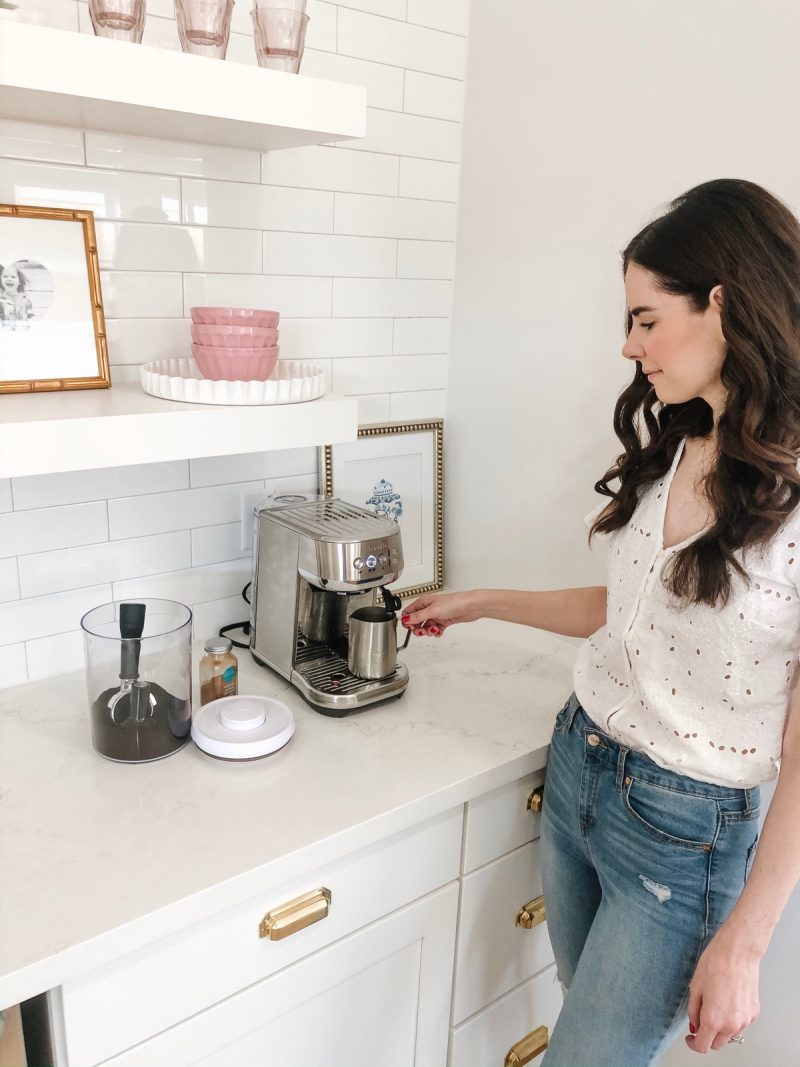 Kevin and I both love the way our lattes taste when we use Starbucks espresso beans and unsweet vanilla almond milk (we like Silk and Trader Joe's brand, but any unsweet vanilla almond milk will do!)
Overall, we LOVE the Breville Bambino Plus Espresso machine– it makes great tasting lattes, froths milk beautifully and looks great on your counter (it is more compact than its big sister model). However, we still do use our Nespresso regularly and now exclusively purchase the Starbucks-branded Nespresso pods– you really can't go wrong with either machine (read my Nespresso review here).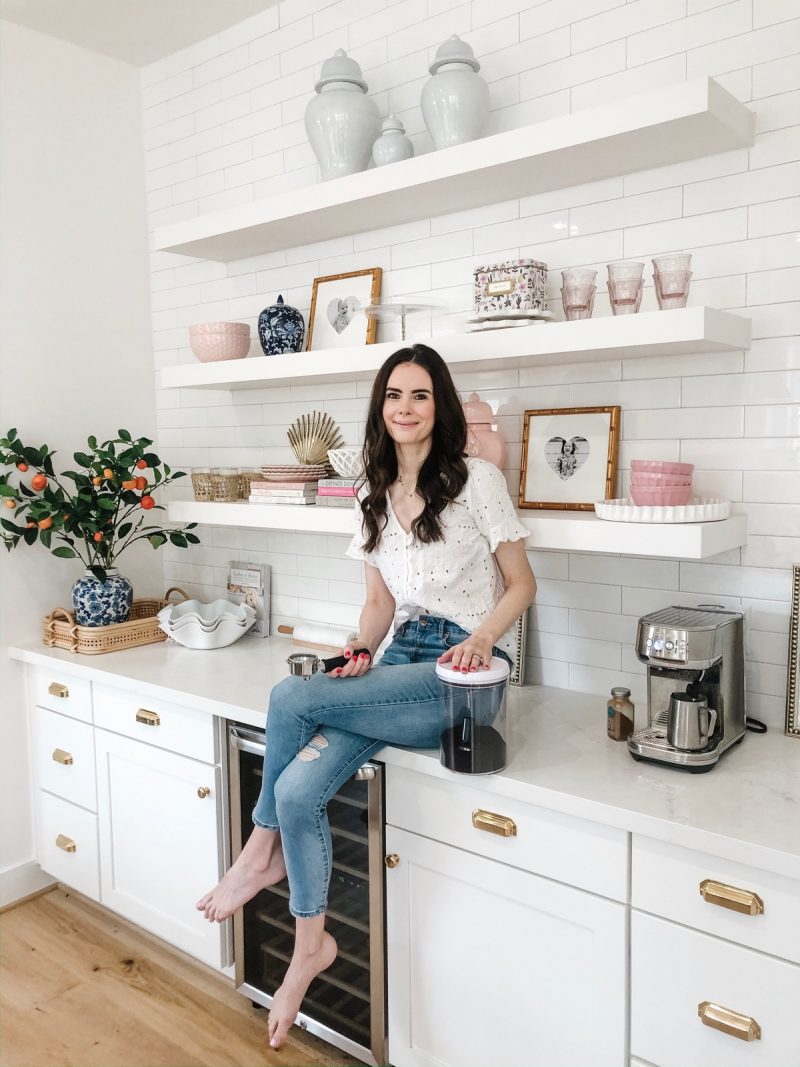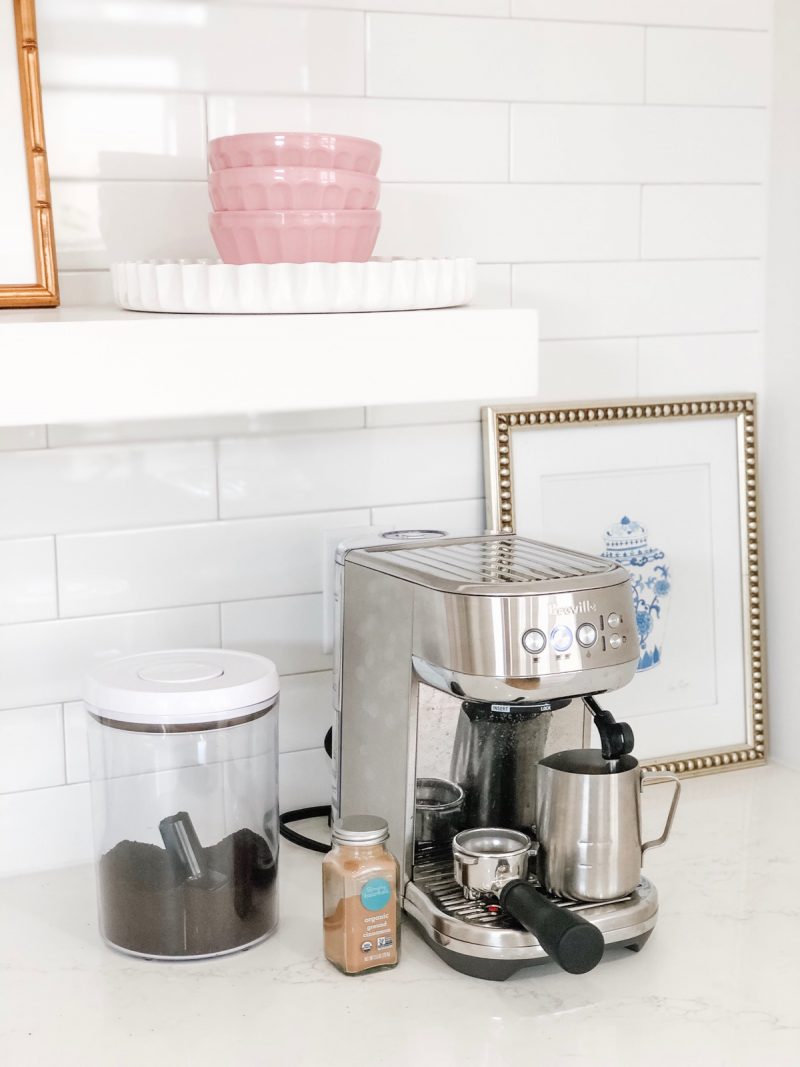 SHOP THE POST:


Shop the Post