In the summer of 2020, I built a dollhouse for Harper using the Vermont Farmhouse Jr. kit (get in on amazon, here). I then painted the entire house and installed wallpaper.
I like dollhouses in the traditional 1:12 scale – most dollhouse furniture is made for that scale and it's the perfect size for kids over the smaller scale or something much larger like a Barbie house (though I know those are popular too!)
The reason I really wanted to build a dollhouse from a kit versus purchasing one already assembled, like some of the options I'm sharing today, is because in 7th grade, I had a dollhouse like this and it was so special to see it come together. I loved playing with it, decorating it and making furniture and clothes for the dolls. Dollhouses like this are heirloom pieces that are meant to be passed down in the family and I can only hope it will be cherished for decades to come. I also love all of the traditional details and elements of these dollhouses – like the shingled roof, trim pieces, etc.
I remember first opening the dollhouse kit box and feeling totally overwhelmed – in fact, I closed it right back up and gave myself a few weeks to prepare mentally for the build because I knew it was a big commitment. You have to build it in stages and it takes a lot of patience (which I most certainly do not have, lol!) It was SO worth it though – I absolutely love how it turned out and H loves to play with it.
While I'm thrilled I built this dollhouse for H, I understand a project like this is not everyone's cup of tea or that it's not doable since it's such a time commitment. I built it during the early part of the pandemic, so we didn't have much going on and were home all the time – it made sense! That's why I wanted to share some options today that are already built, painted and ready for play! Any of these would make cherished and lovely holiday gift for your child.
Scroll down to see my dollhouse gift guide and shop the different styles! Some of my favorite places to shop for dollhouse furniture are:
Etsy
Minimum World
Shapeways
Hobby Lobby (there is a section in-store)
Life in a Dollhouse (has the best stuff!)
The Little Dollhouse Company
Shop of Miniatures
SHOP DOLLHOUSE ITEMS WE LOVE ON ETSY:

During our recent in-home session with Erin Nickolas, she was able to capture some images of H with her dollhouse that I'll forever cherish. H's dress is by Cuteheads and you can shop this room, here.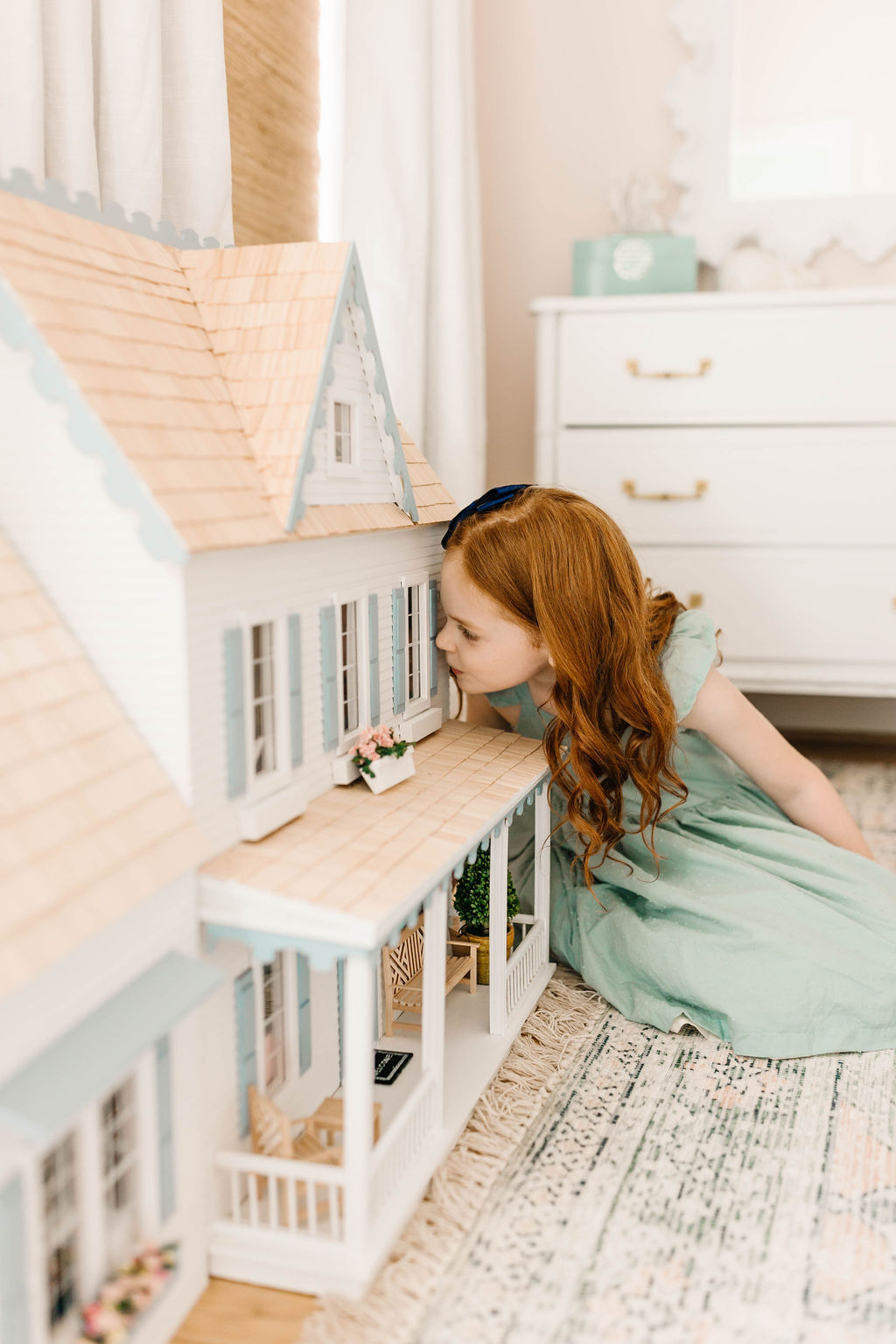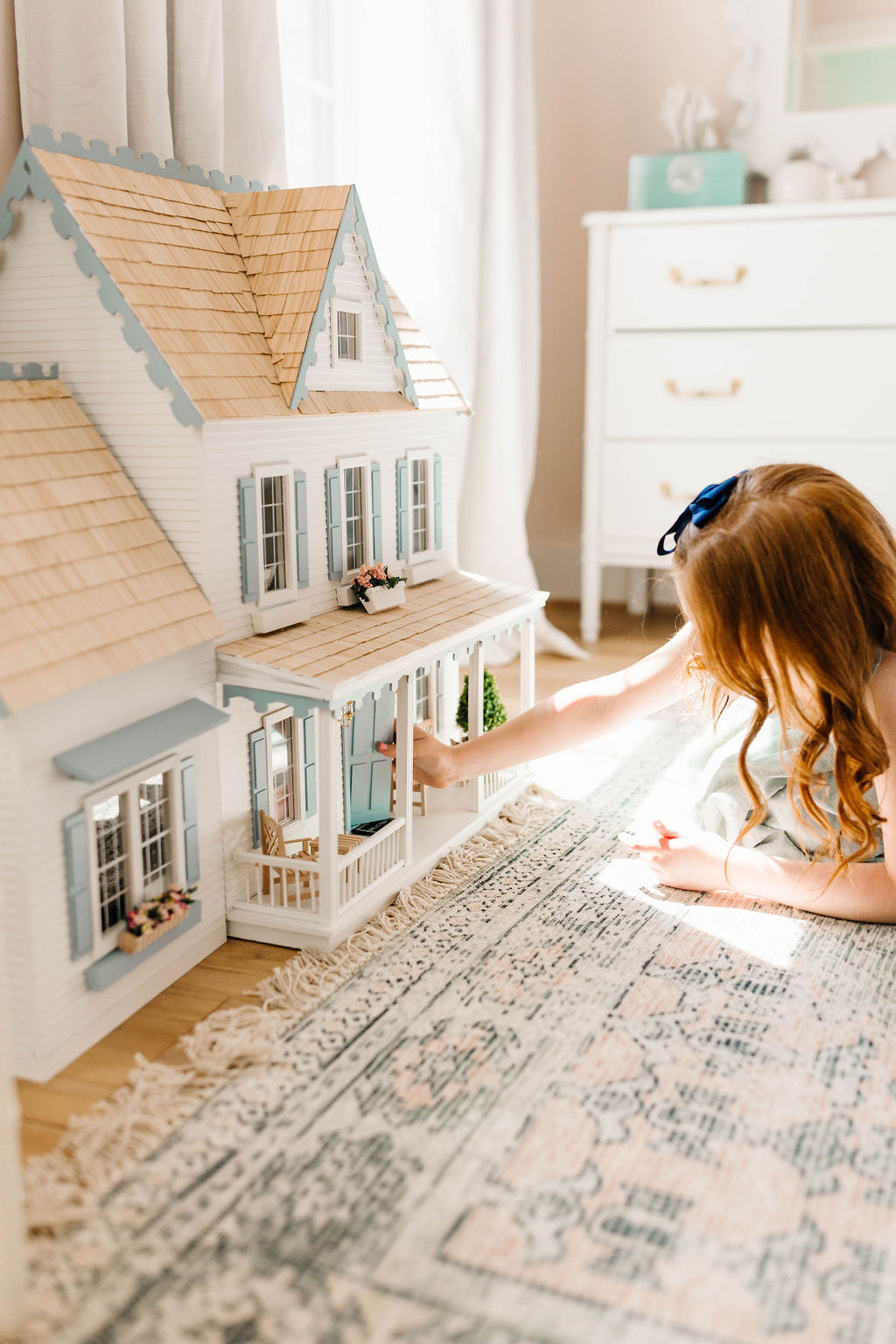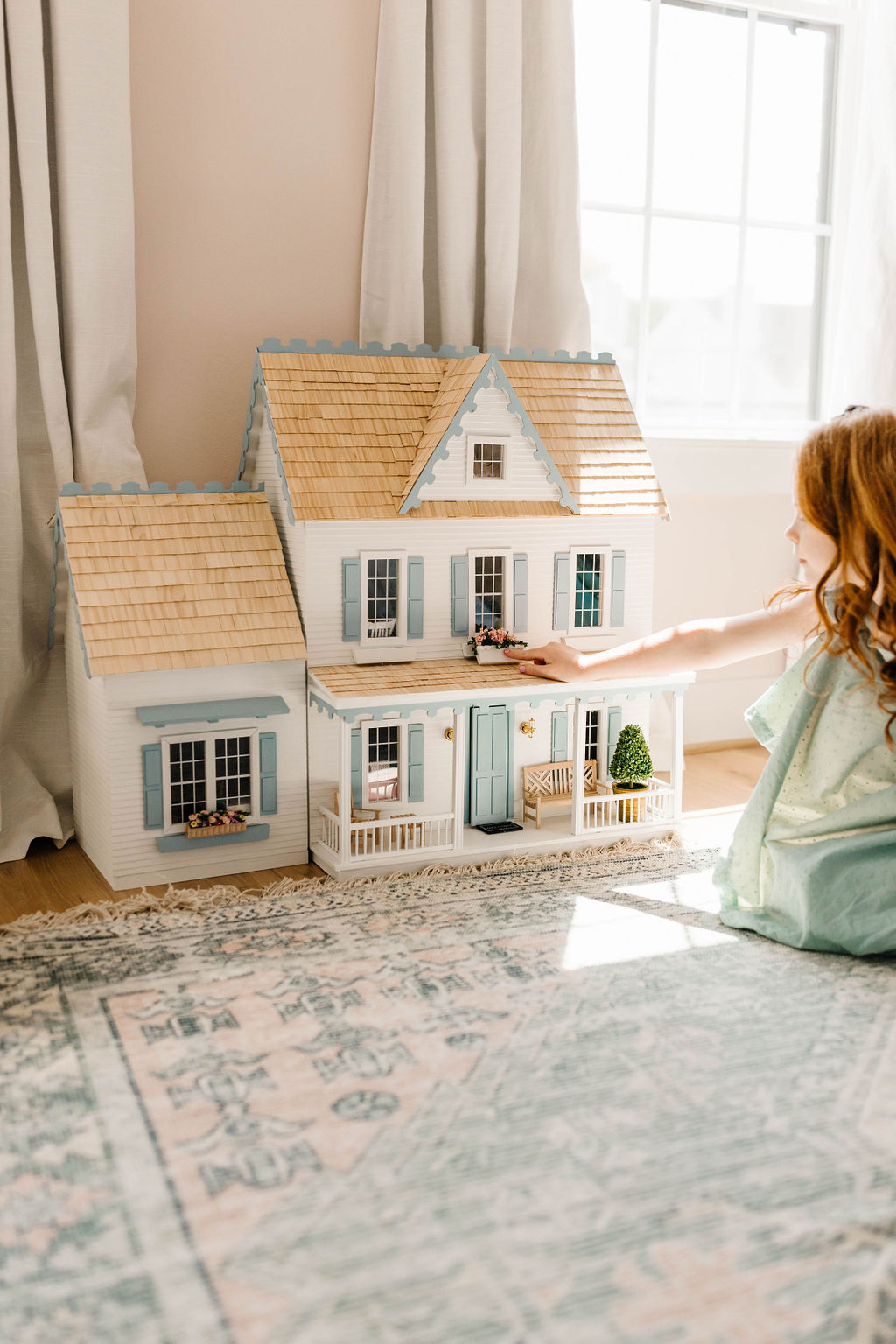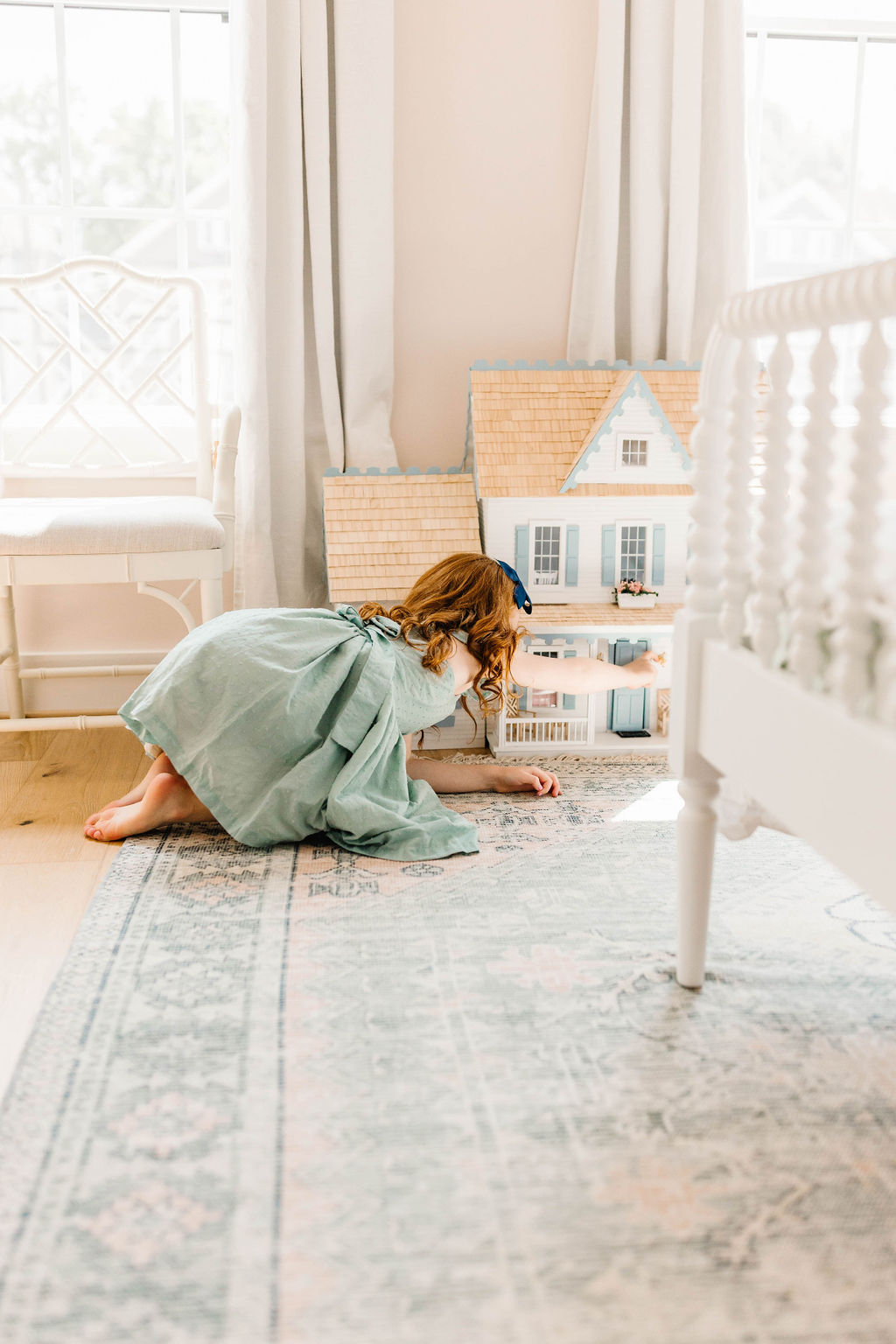 If you're looking for a dollhouse for your child, here are some of my top picks – both kits and already assembled!
SHOP DOLLHOUSES: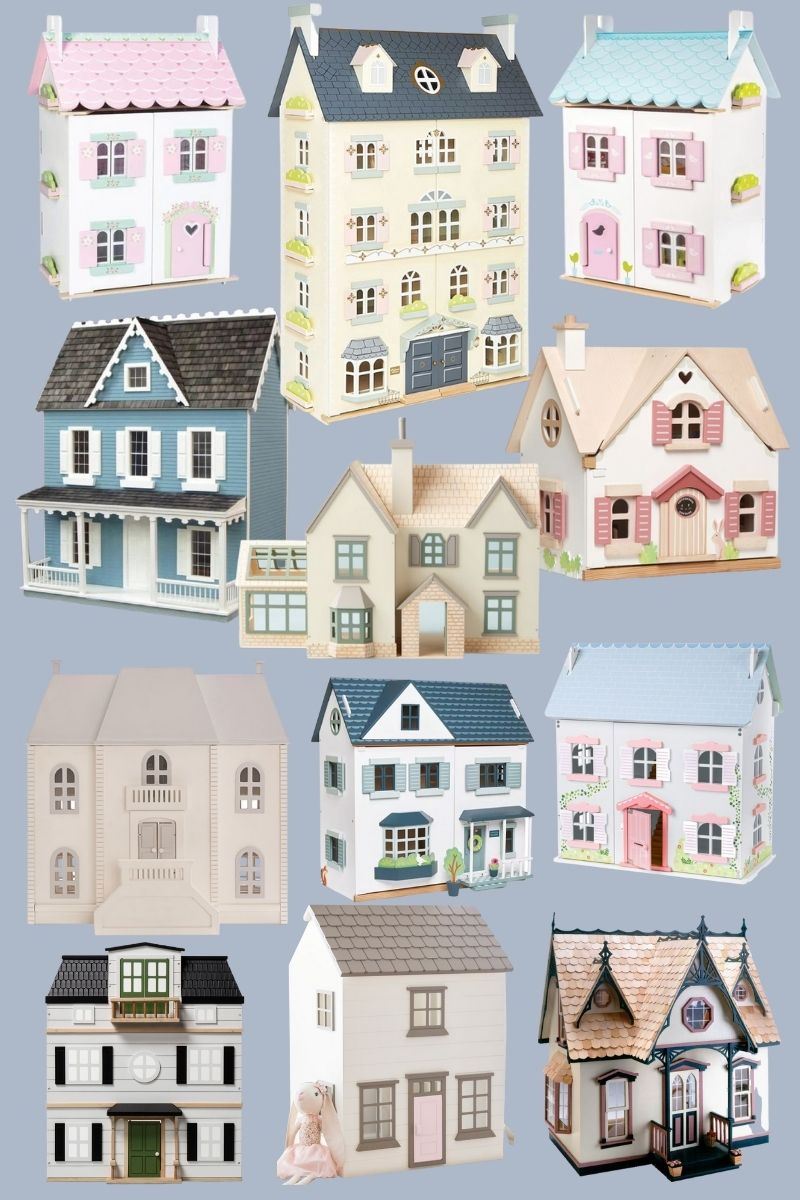 I hope you enjoyed this post! If you'd like to see more about my dollhouse build, please visit this saved highlight on my Instagram page.
Shop the Post