Today's Friday Five needs to start with a big thank you to all of you who have been so supportive as I've been dealing with some health issues. I'm seeing a neurologist next week to hopefully get some medication so I don't have to be out for multiple days when I get a migraine. My mom used to get them really badly as well, so I know there's a genetic component and hopefully I'll have the same luck with medication.
I'm someone who always has to be doing something (which is both a blessing and a curse), so when I don't feel well, it triggers my anxiety in two ways – my health anxiety and anxiety that I'm "not getting anything done."
I often wonder how I ever dealt with my migraines, stomach issues, etc., when I was working in an office and the truth is, I just pushed through it because I knew I had to. In some ways, working for myself has allowed me to "lean into" forcing myself to rest when I feel unwell, instead of trying to mask all of the symptoms I'm having or just "push through" them. I remember days where I'd be at work and have to go to the bathroom ten times in just a few hours or be nauseous and on the brink of vomiting for the entire day with zero relief. Or days where my cramps were so bad I could barely focus on anything I was doing.
There were definitely some pros to the "mind over matter" approach of pushing through the symptoms, but I think it also caused me to have a delay in care because I simply never felt I had the time to see specialists to address the issues I was having. I would convince myself that dealing with a horrible migraine and nausea for several days each month was just "how things were."
Now that I have the freedom of a flexible schedule and don't have to feel guilty for leaving work for medical appointments, I've gone "all in" on solving my health issues so that I can feel my best instead of accepting that I have to feel awful two weeks of out of every month. It's so frustrating because I have days/weeks where I feel great – I have energy, get a lot done, am more active…and then I have days/weeks where I feel like total garbage. In addition to the other specialists I've seen, I'm also seeing a functional medicine MD in January. I'm hoping that addressing my vitamin D deficiency, MTHFR mutation and whatever else comes up in my other lab tests will help me feel better on a more consistent basis. I'm also increasing the dosage of my anxiety medication after talking to my psychiatrist.
Thank you for reading my jumble of thoughts about my health – it really means a lot to me to have the support of this wonderful community. I know how many of you have also felt frustrated to have no answers about the symptoms you're experiencing and I hope that by sharing my experience, it can help someone advocate for their health and wellness. I think as women, we know our bodies well and we know when something feels off and we shouldn't stop searching for answers.
ONE
I decorated the kid's rooms for the holidays and love seeing those holiday touches in their spaces. I photographed harper's room this week and am waiting to shoot Lincoln's until a piece of art from Framebridge comes in that I'm waiting on! You can shop Harper's room, here and the Lilly pad painting, here. Shop Christmas village houses, here.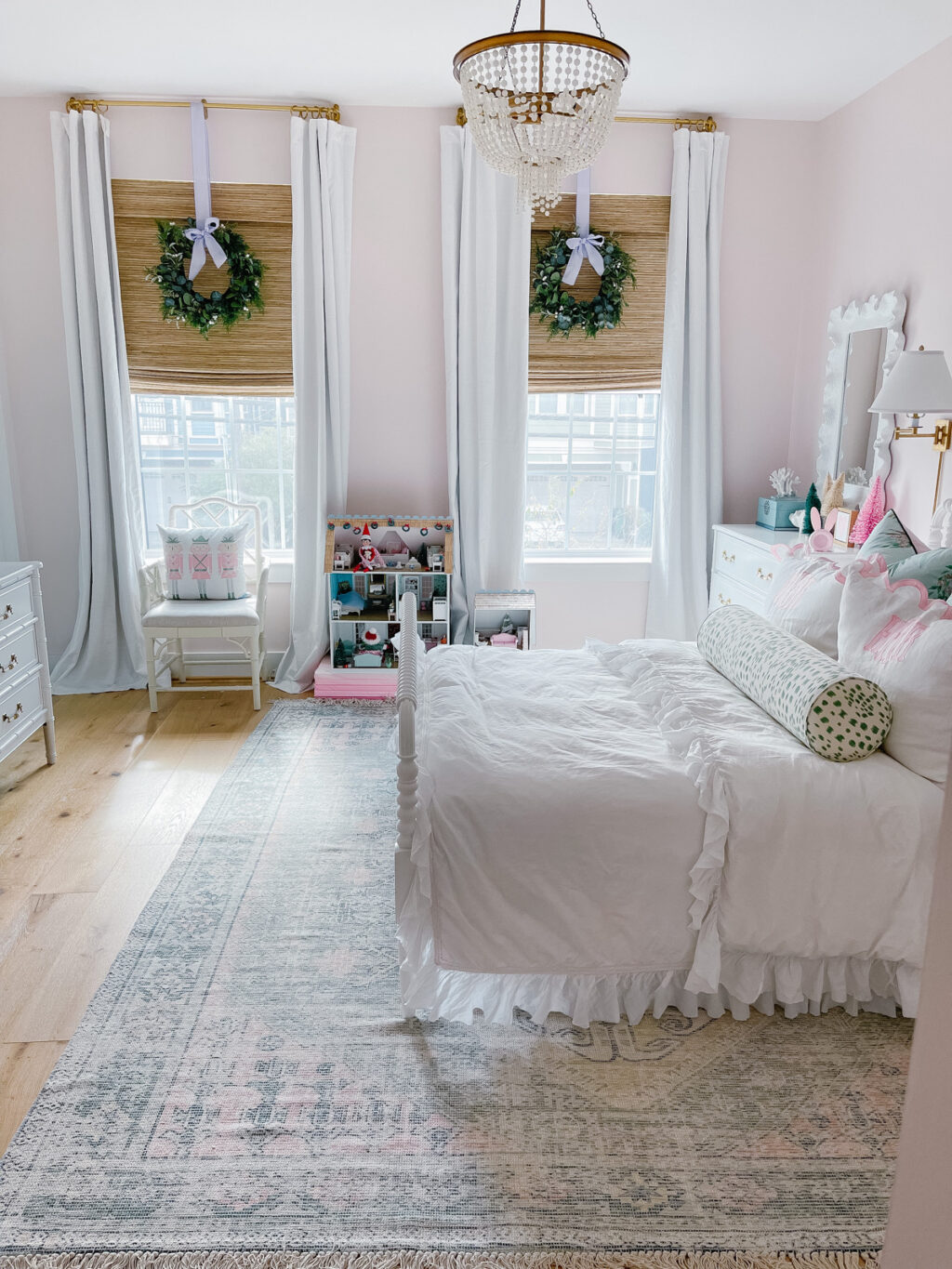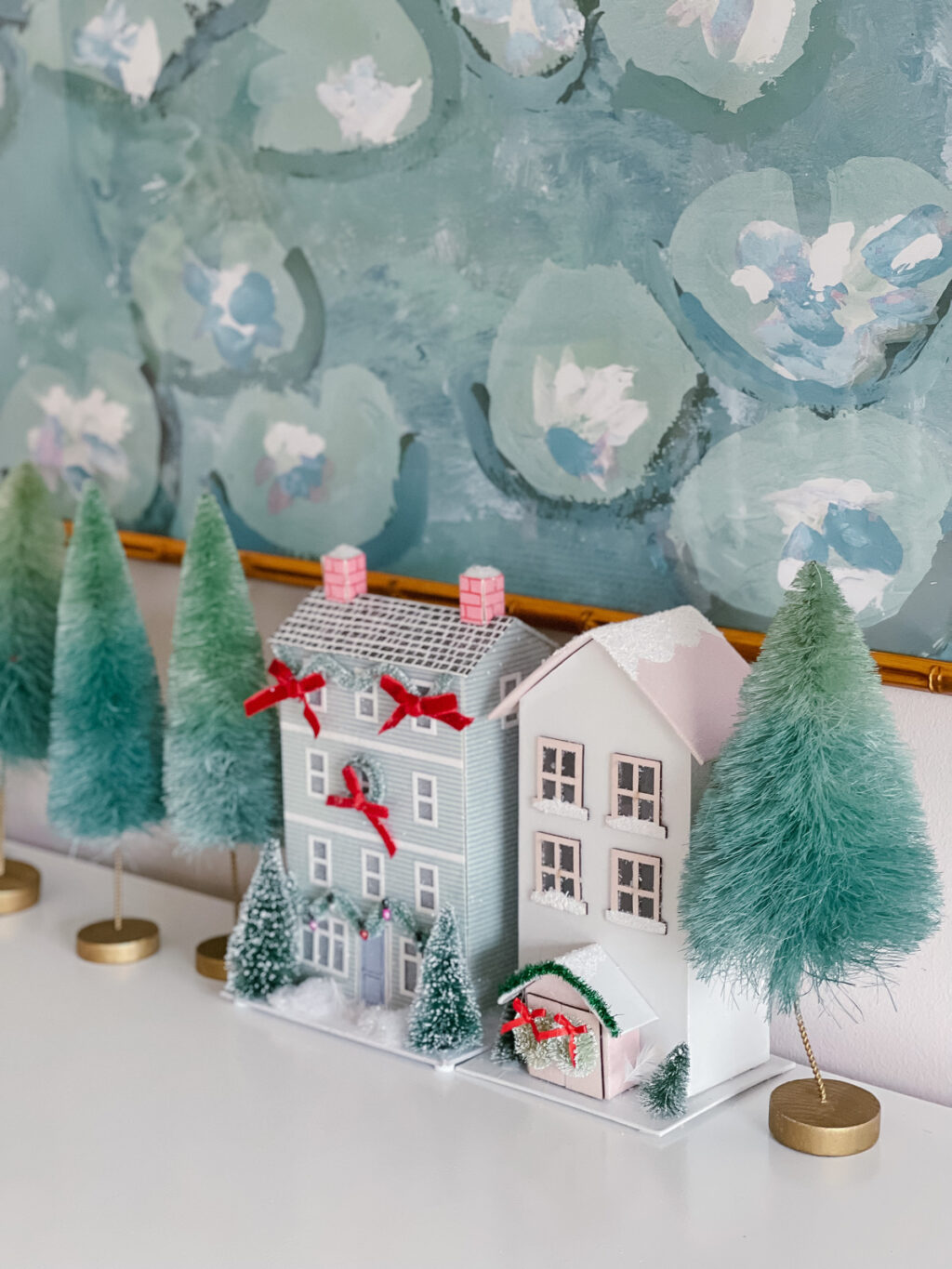 TWO
I always love giving and getting coffee table books as gifts! You can see some of my favorites here, here and here. You can shop wavy marble bowls, here. I currently have on my coffee table: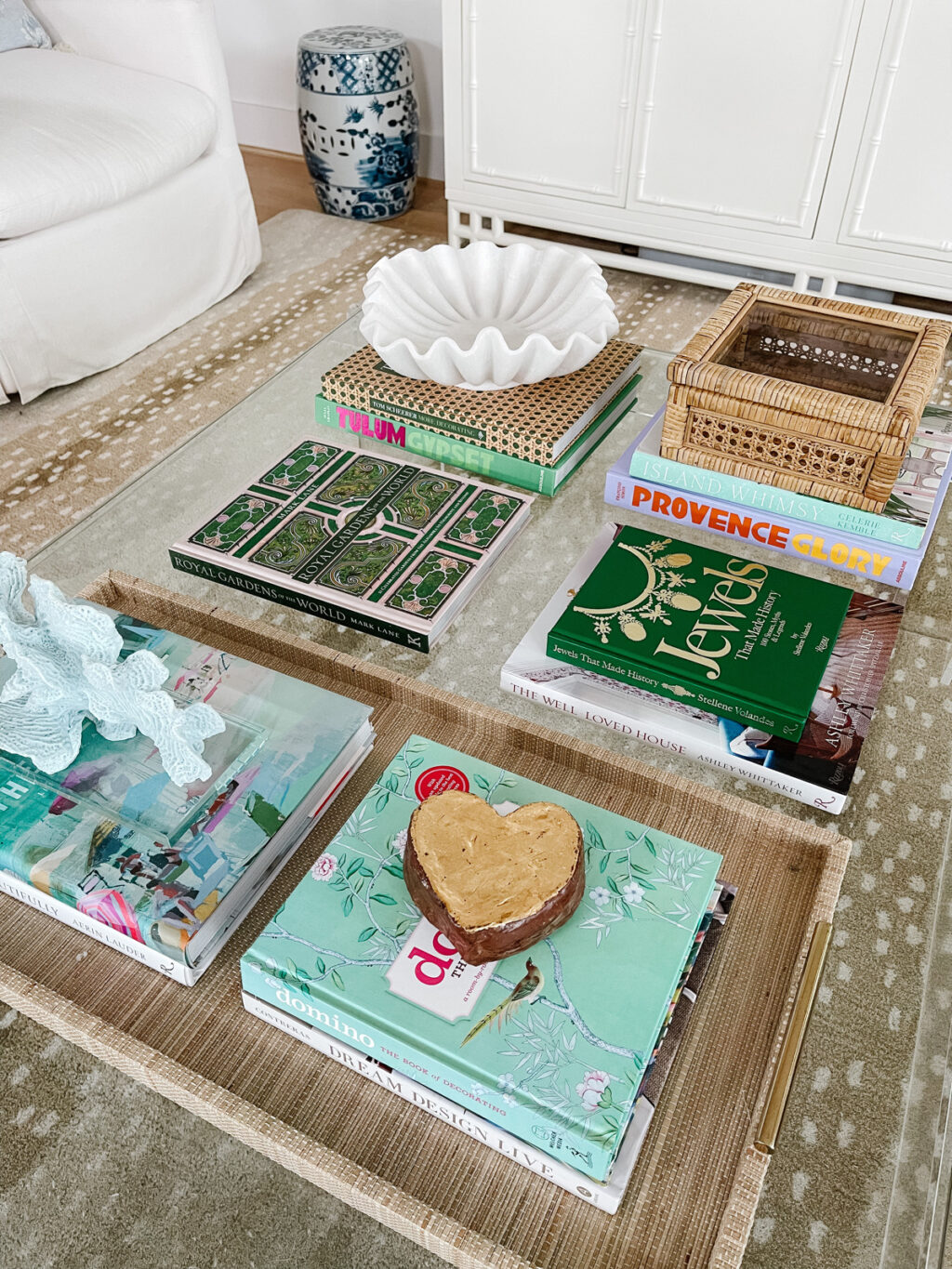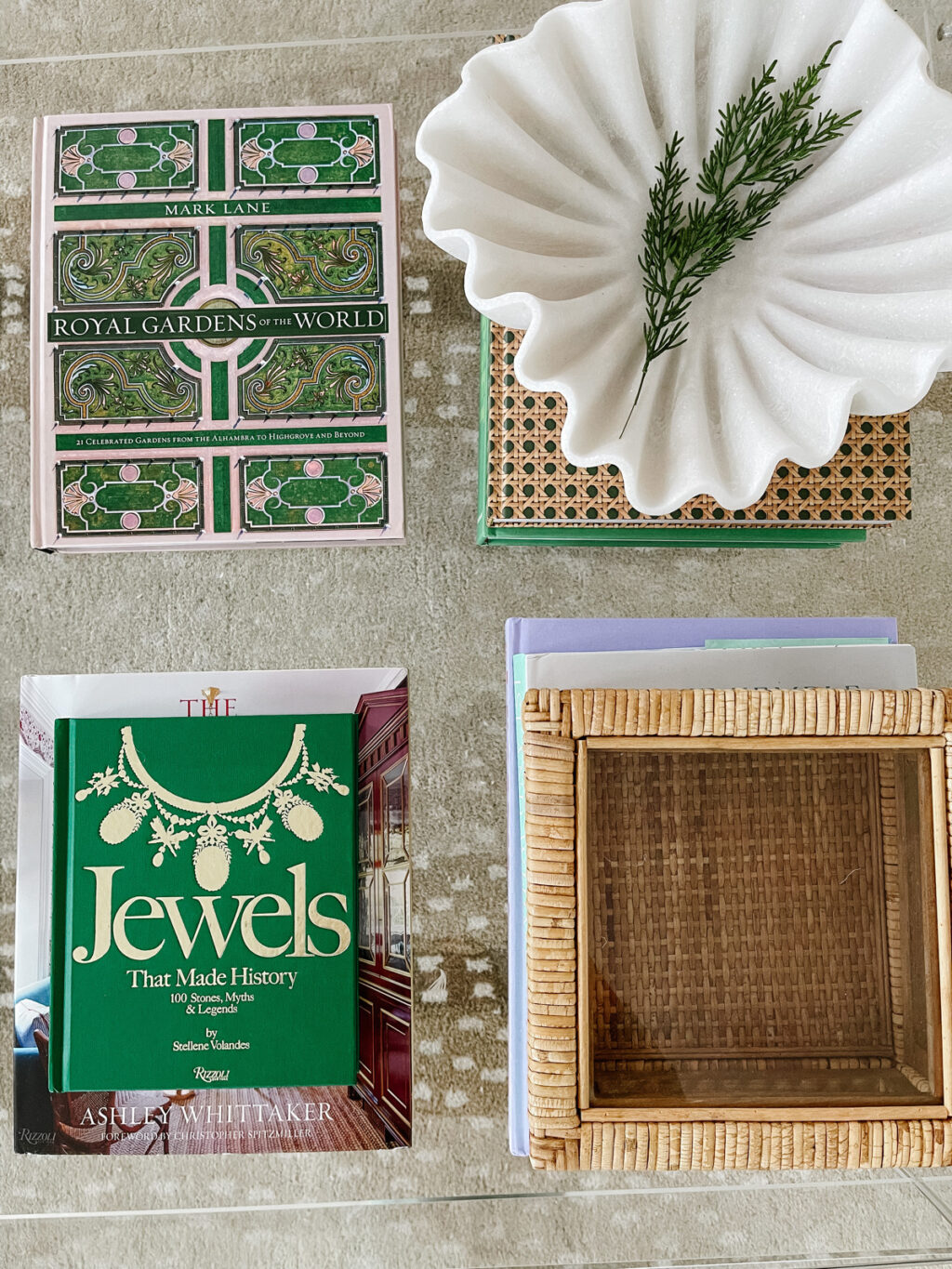 THREE
I was recently gifted this headband from The Polished Prep – she has so many different Schumacher fabrics – the perfect gift for any grandmillennial! Use code VERONIKA10 for 10% off of your order.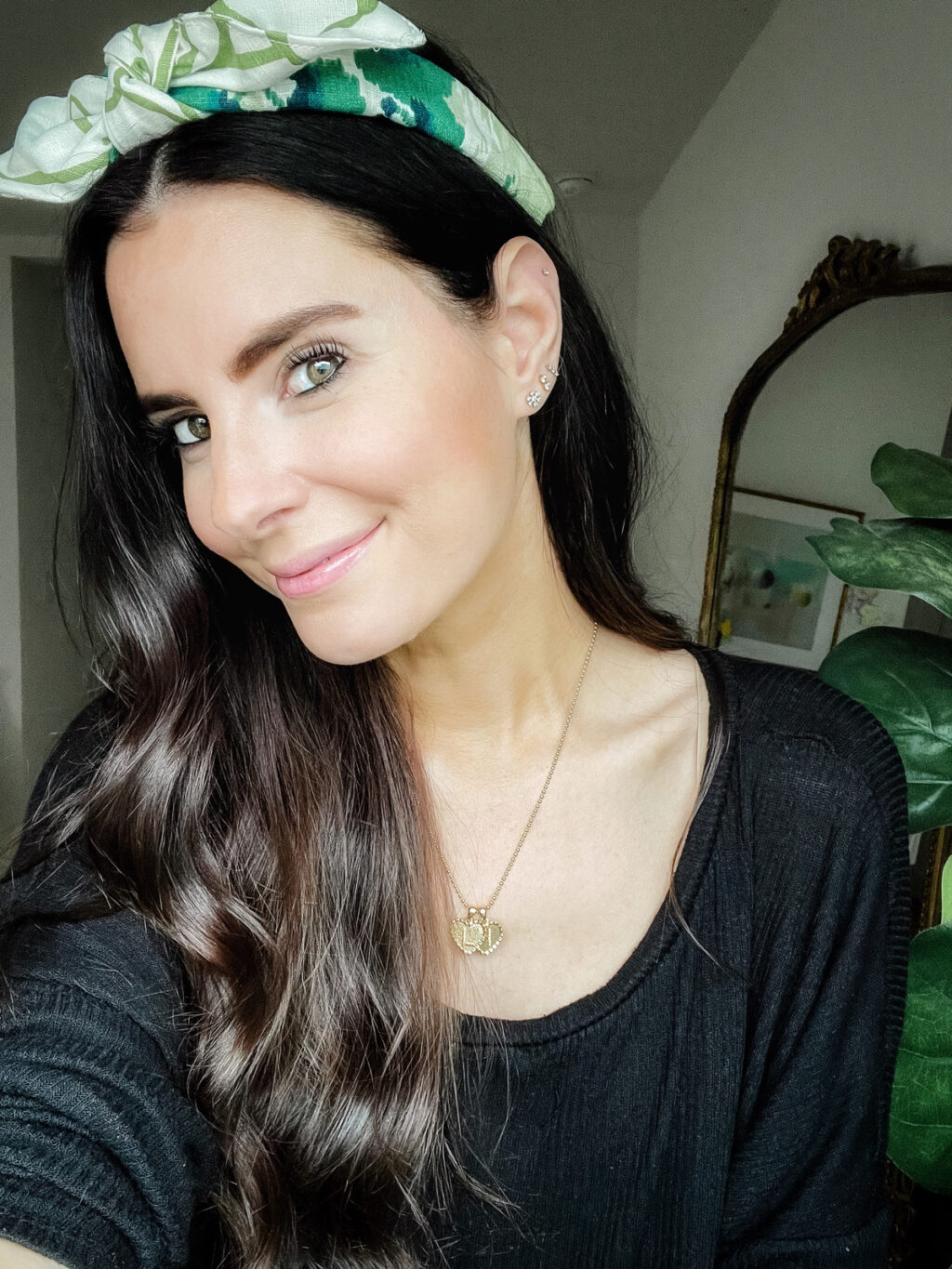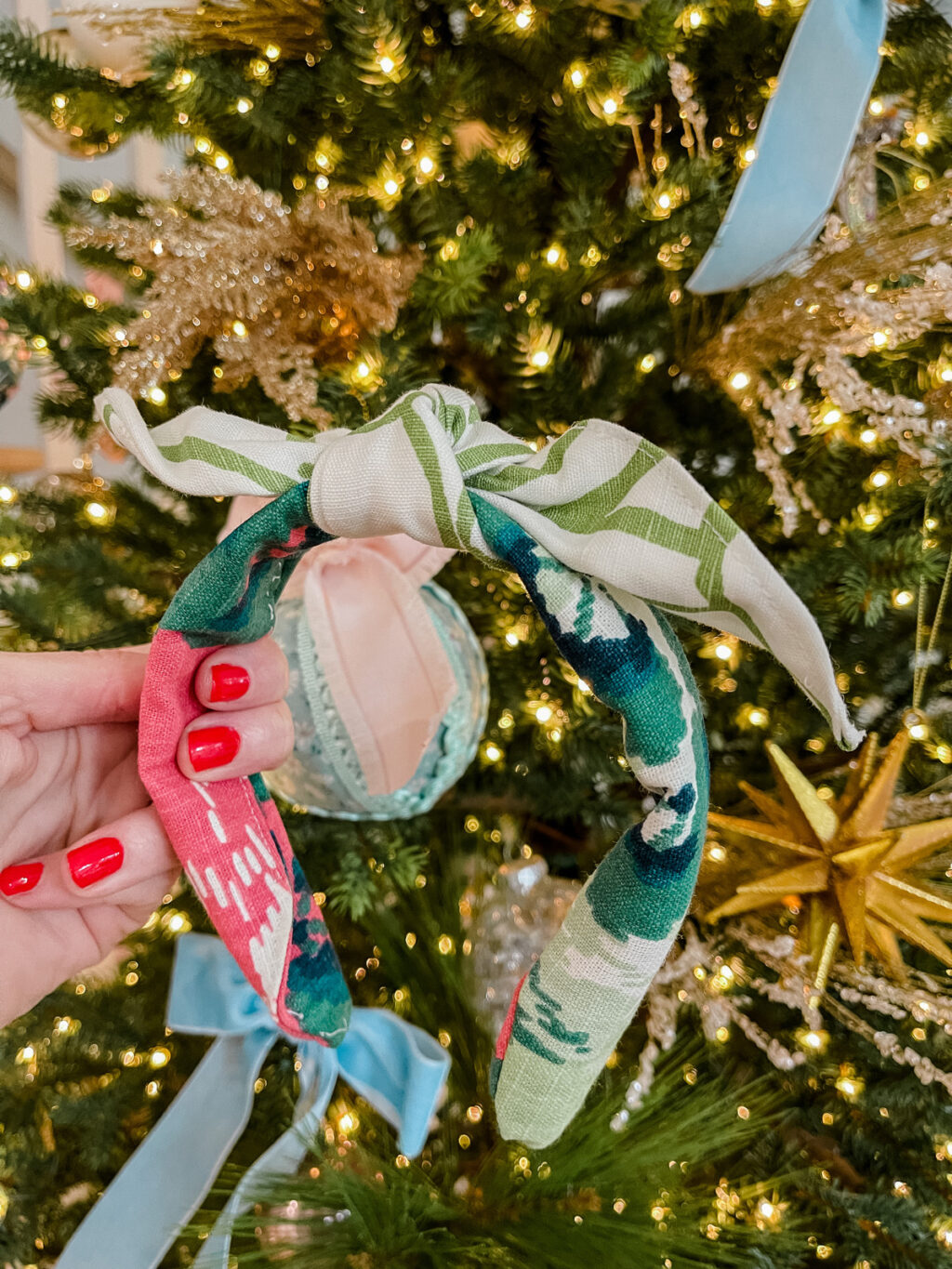 FOUR
More woman-owned small businesses I love? Le Bazar Coastal. I purchased my tree skirt there – it's a block print and scalloped, which is basically the prettiest combo ever. It's also reversible. This shop also has the most beautiful block-print shirts with ruffle collars. I'll share mine soon! PS- go here for our full holiday home tour.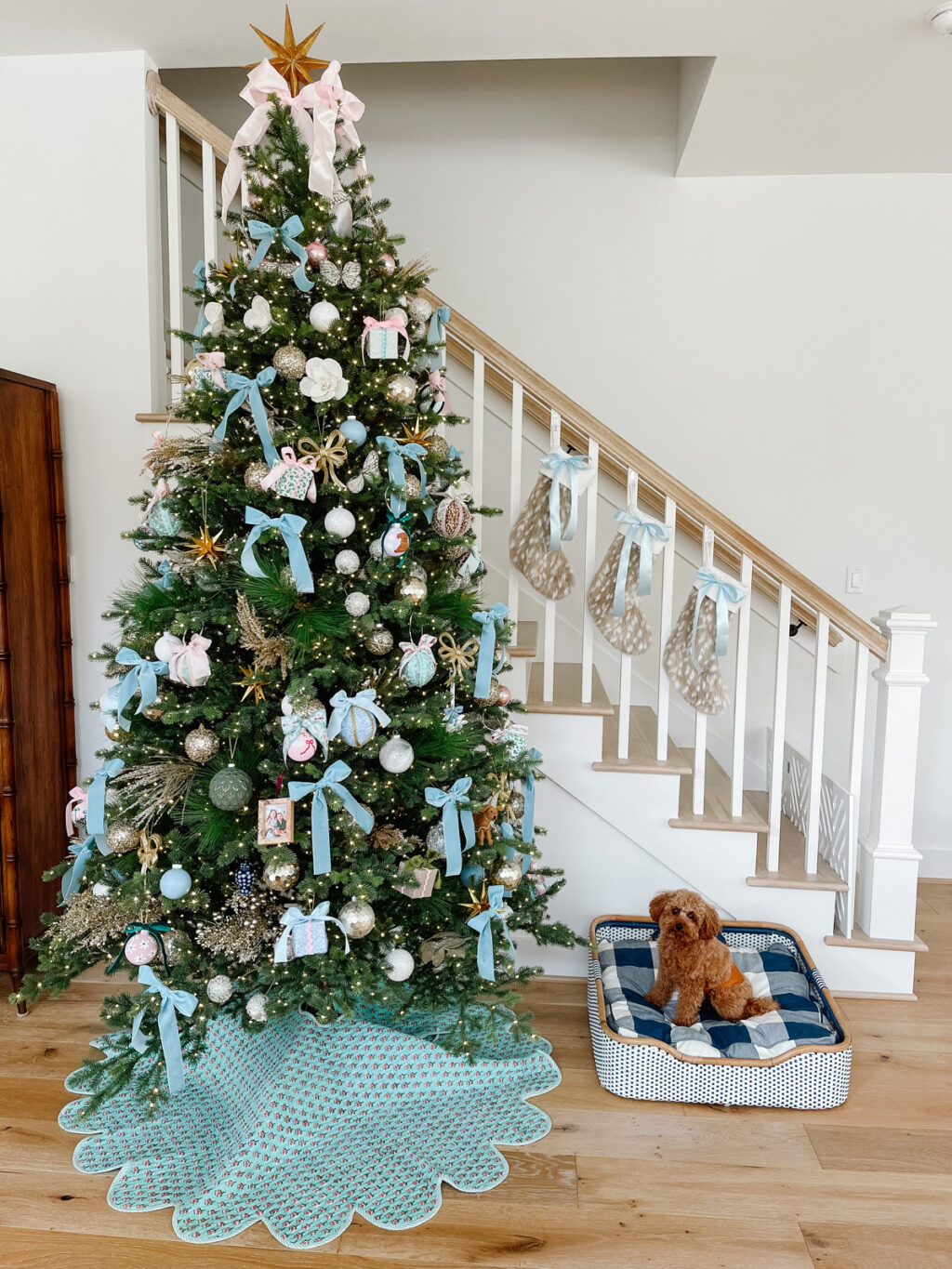 FIVE
I got a new drip coffee maker! I opted for this one by Cafe (same brand as our range). I still love my lattes, but sometimes I'm in the mood for regular drip coffee and this one is pretty and makes great coffee! It also has some wifi/auto features, but I just do it manually.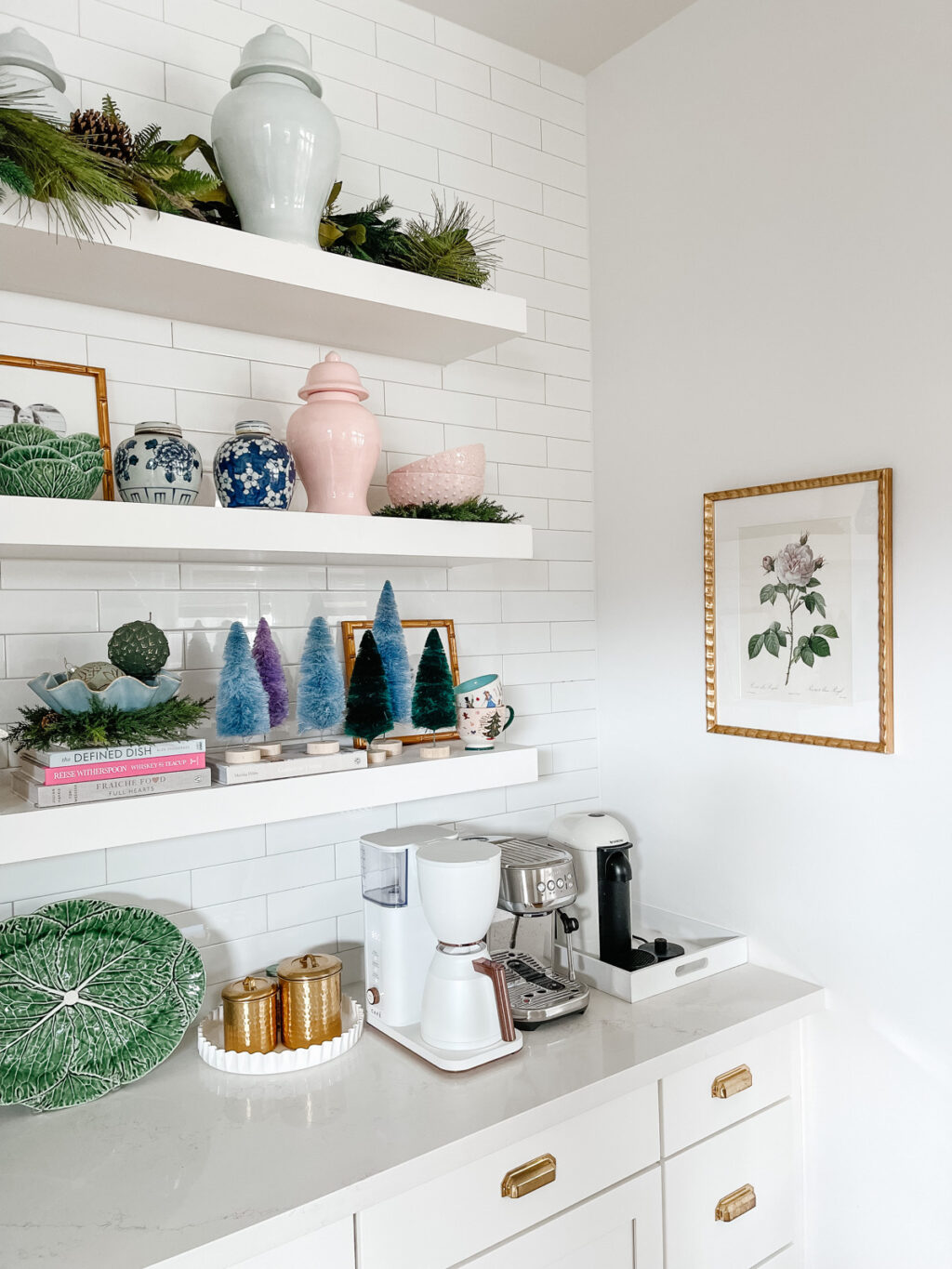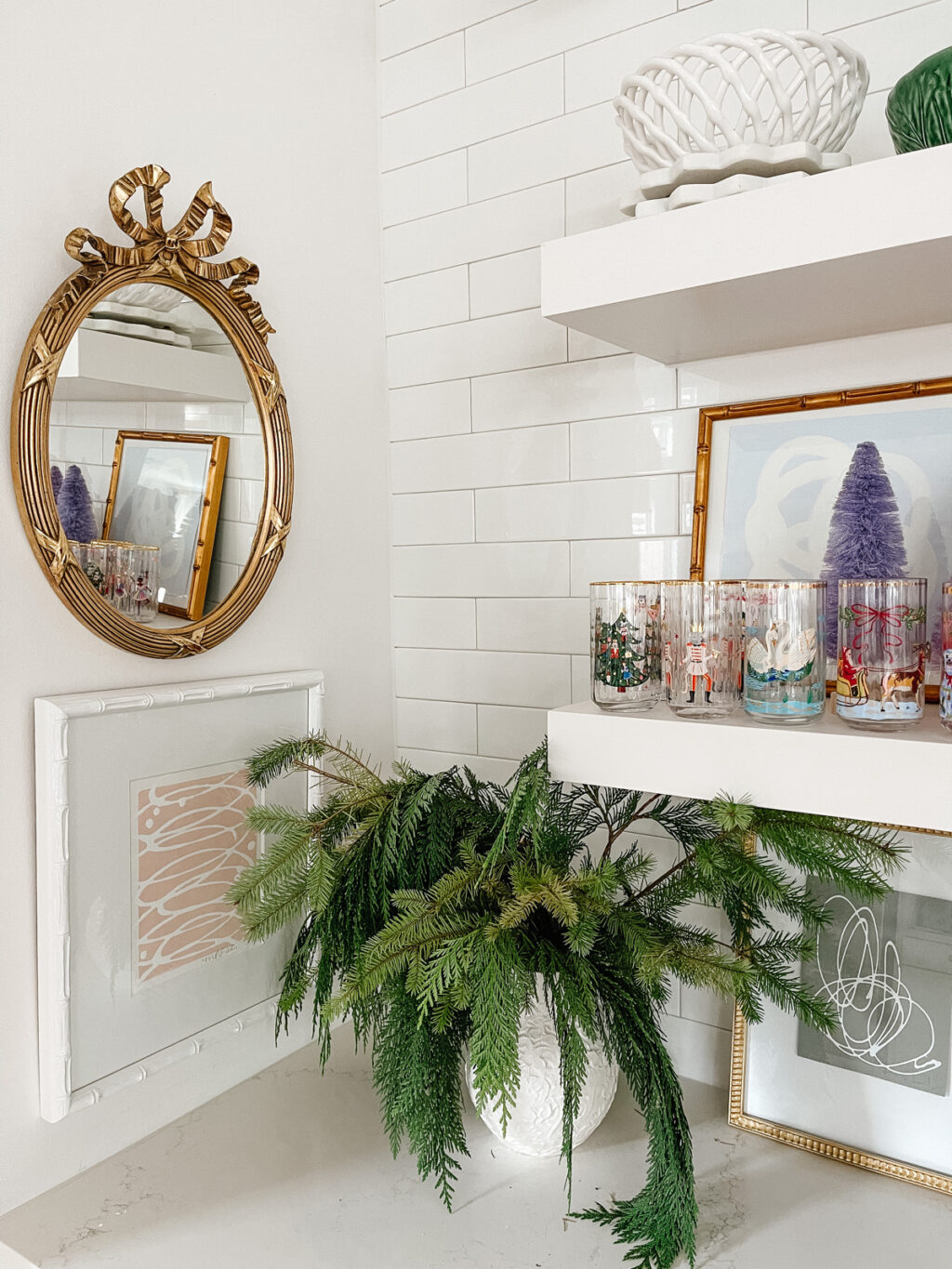 BONUS
I love fresh flowers but don't always have them since I only go to Trader Joe's occasionally. I made this arrangement for the holidays with fresh pine, roses and hydrangeas. I hope it lasts through Christmas, but if not, I'll pop in and get some more flowers!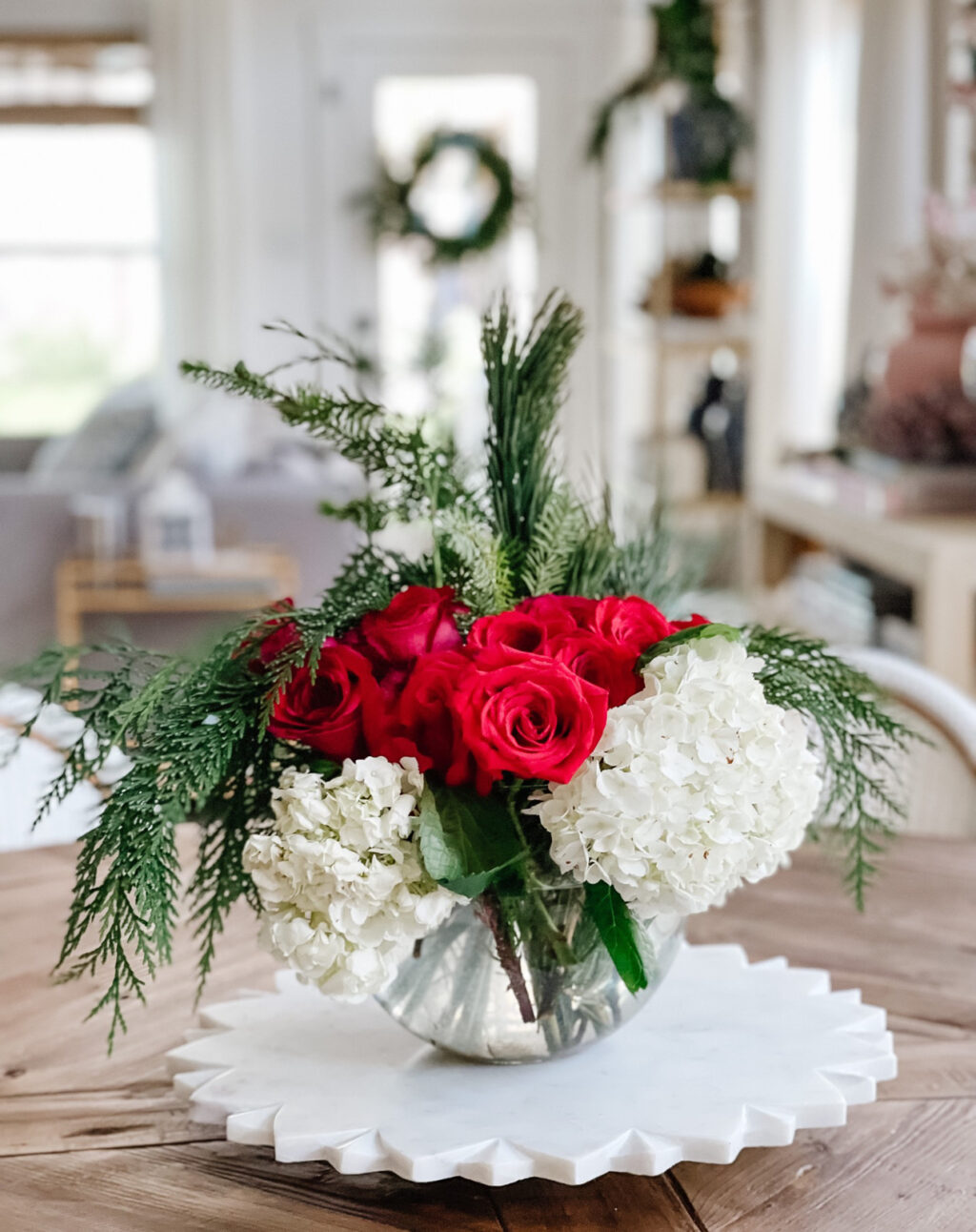 My striped puff-sleeve top is on sale for under $30! I recommend going up a size – I'm in the 4 and should have gotten a 6 because this particular style fits small. Love the color an overall style!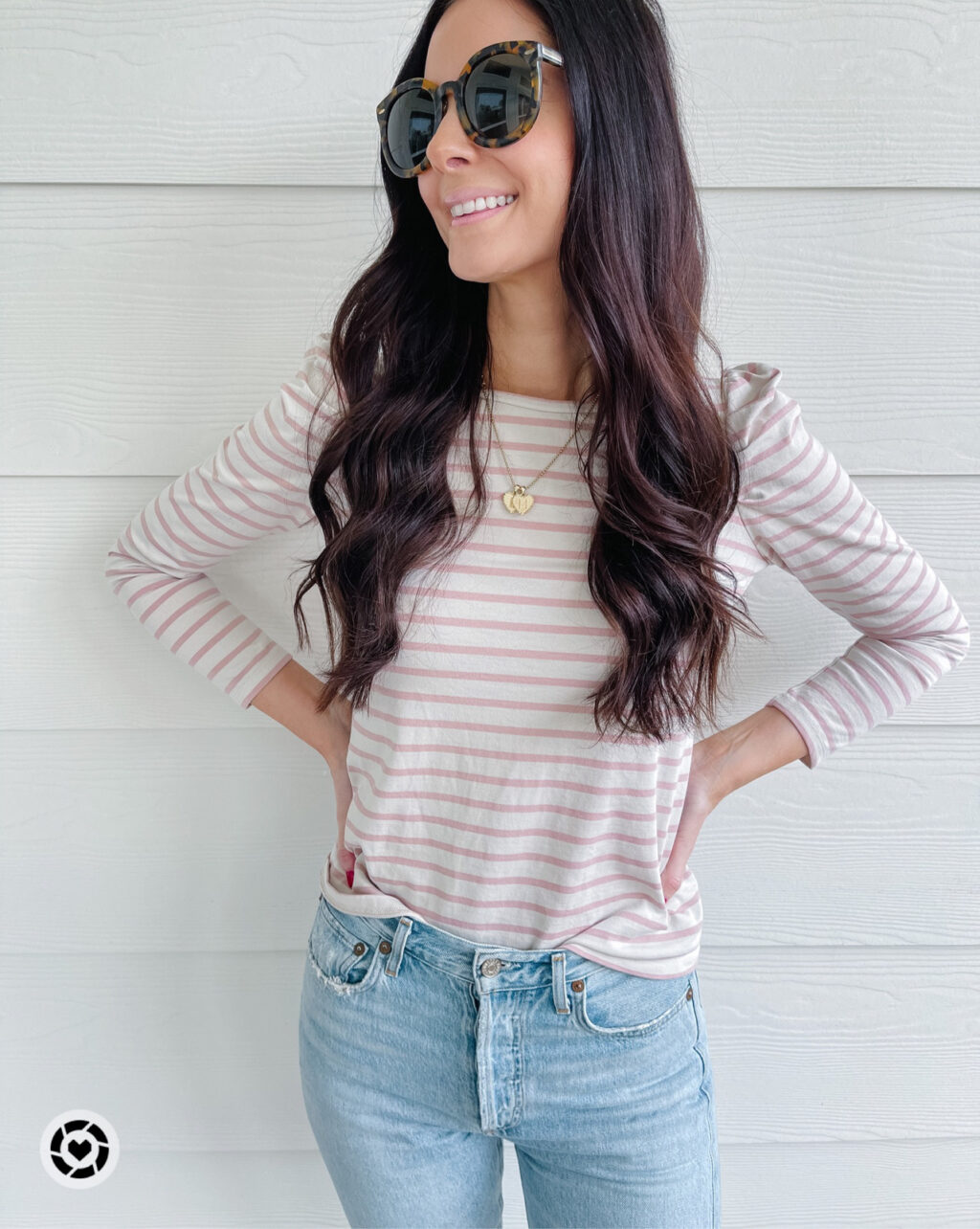 I had my hair colored last week and took H with me for a trim and Brigitte did an amazing job on her hair! Oh how I wish I could have this color hair – It's just the most gorgeous, dimensional color!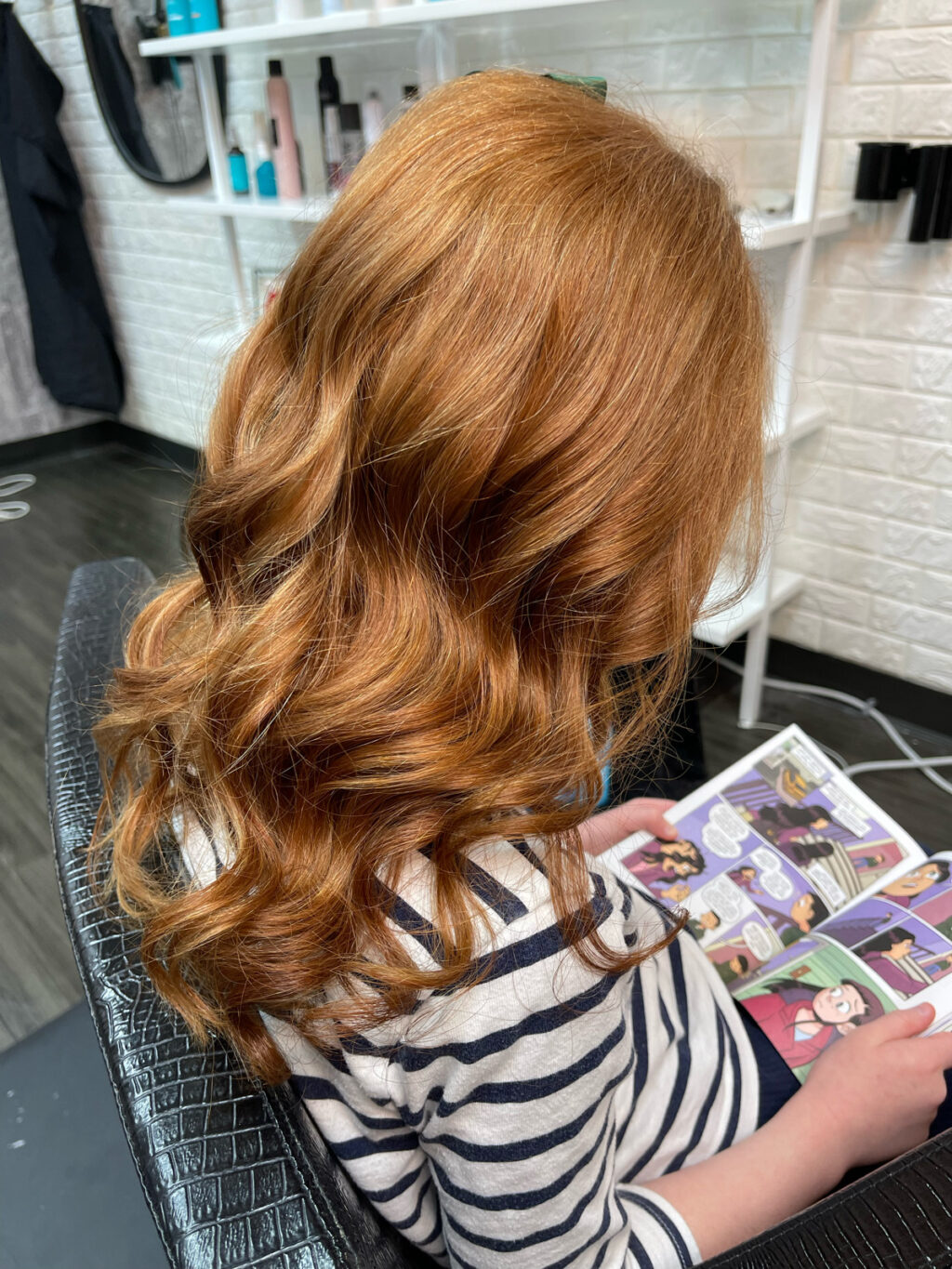 I hope you enjoyed this week's Friday Five and thank you for your patience as I took a few days off when I wasn't feeling well. Have a wonderful weekend – just one more week until Christmas!