This post is one of my favorites to put together each year – I love documenting our holiday decor and watching it evolve over time.
I like to use a lot of faux greenery in my holiday decor, mainly cedar. I love how fresh and festive it feels when adorned with a bow. I opted to use three of these faux cedar wreaths in our home – one on our kitchen window, one on our Philippe mirror and one on our door that goes to our backyard. These wreaths are very high-quality and worth the splurge.
I went a little "wild" on our kitchen floating shelves this year and loaded them up with bottle brush trees, ceramic houses and Christmas glassware. Initially it was a lot, but now I love it so much I know I'll be a little sad to take it down. I especially love the large magnolia leaf garland at the top. You can shop the items on our floating shelves here and here. Shop our Christmas glassware here.
SHOP OUR ENTIRE HOME HERE & HERE.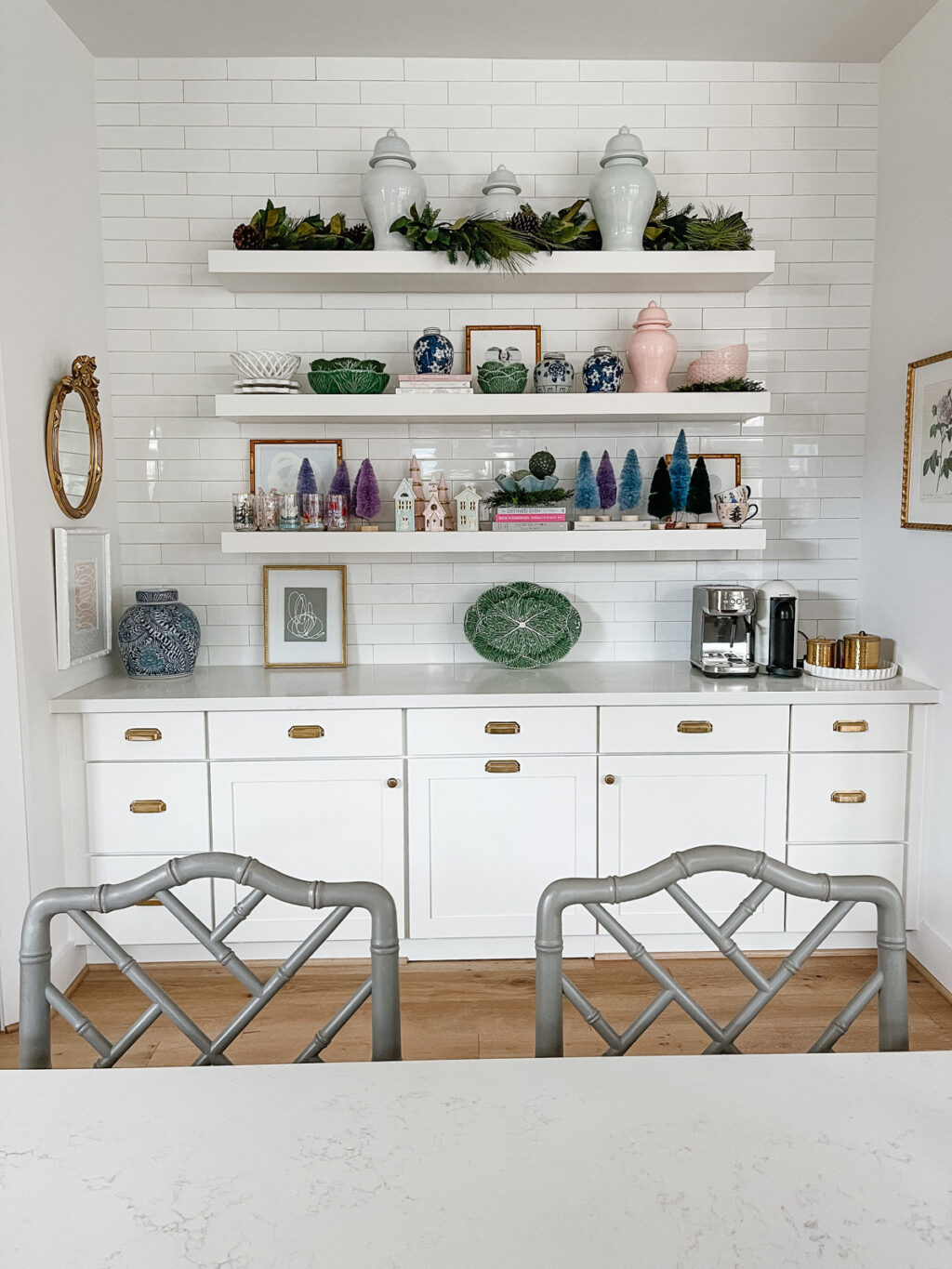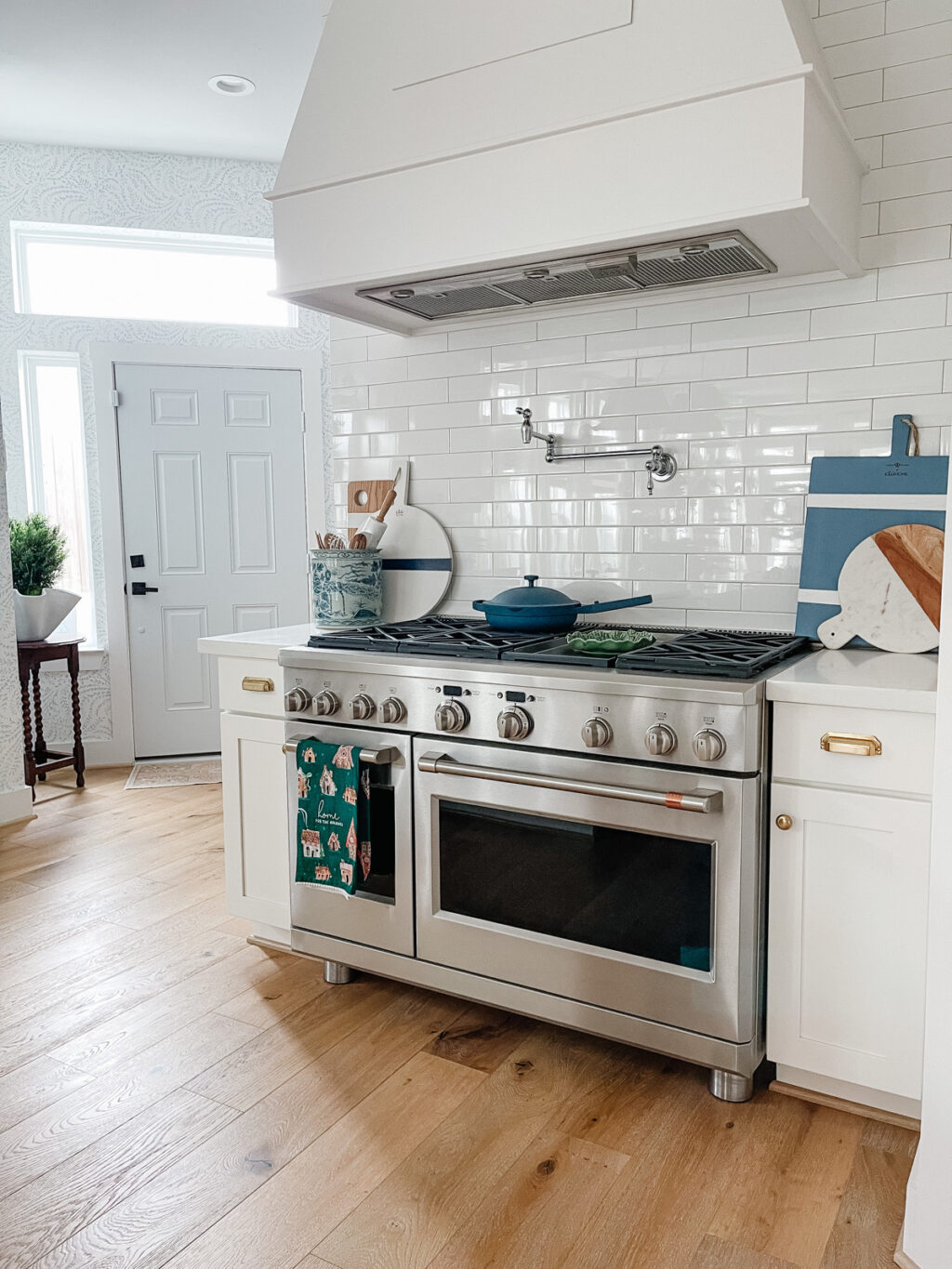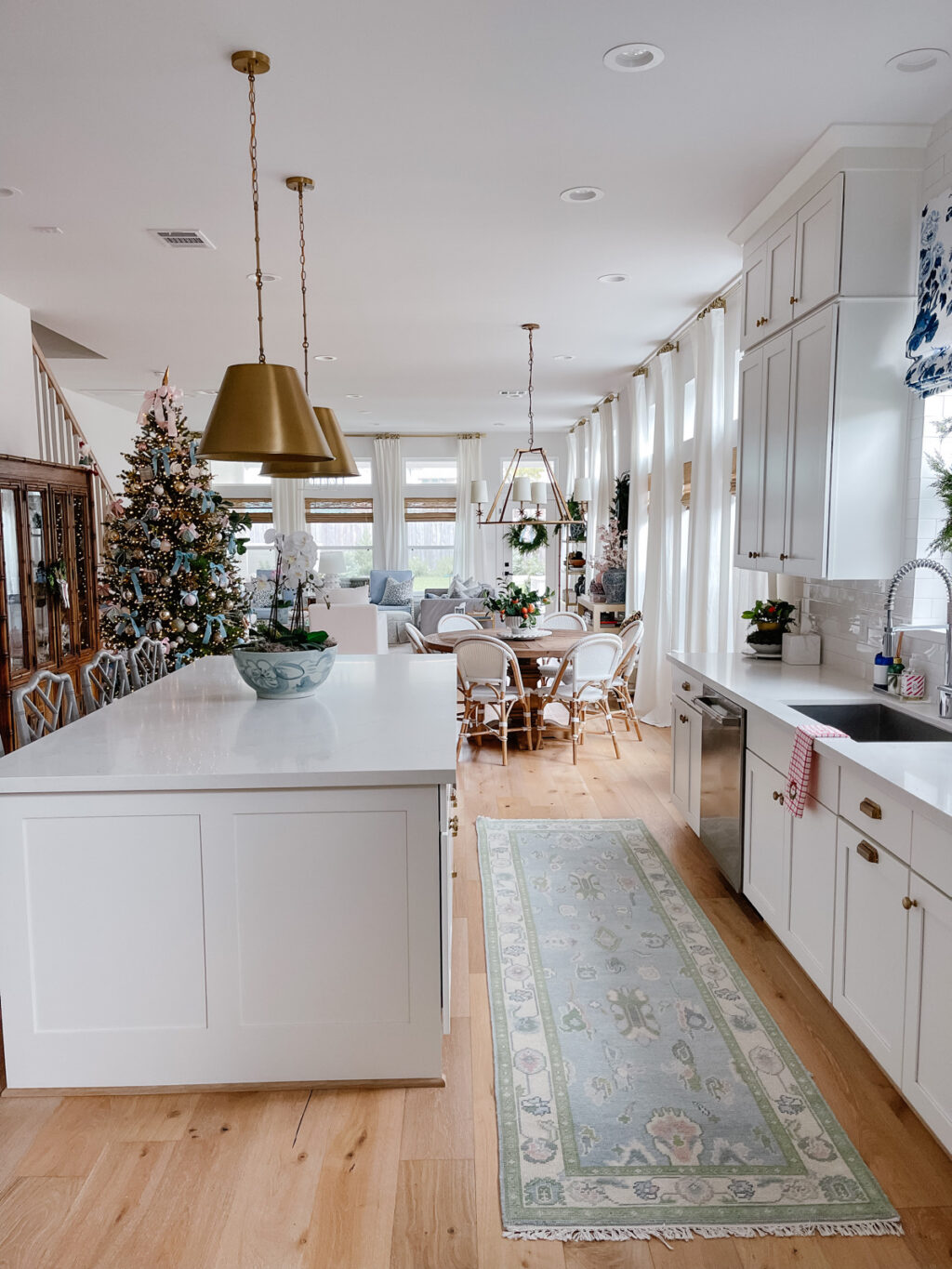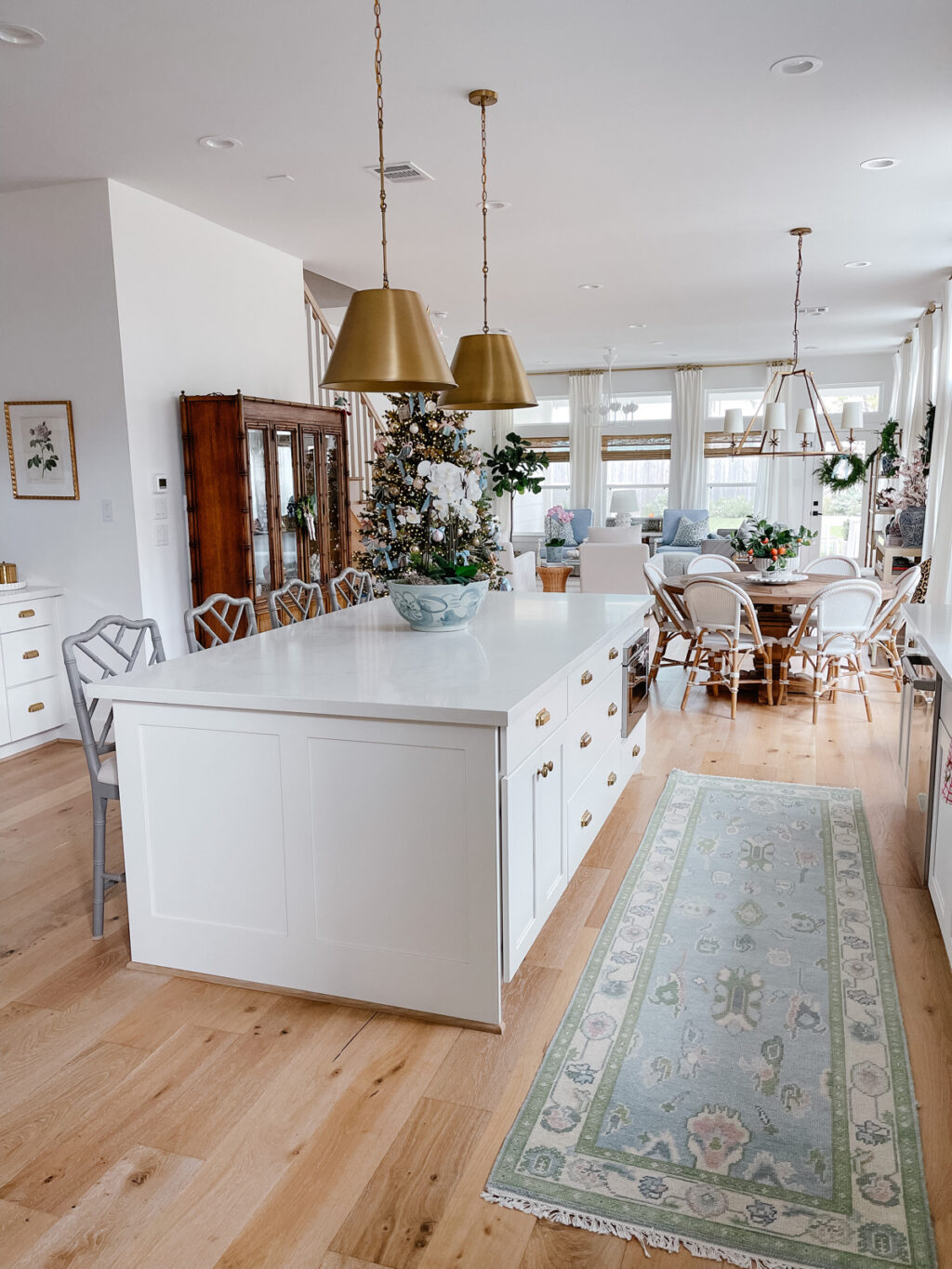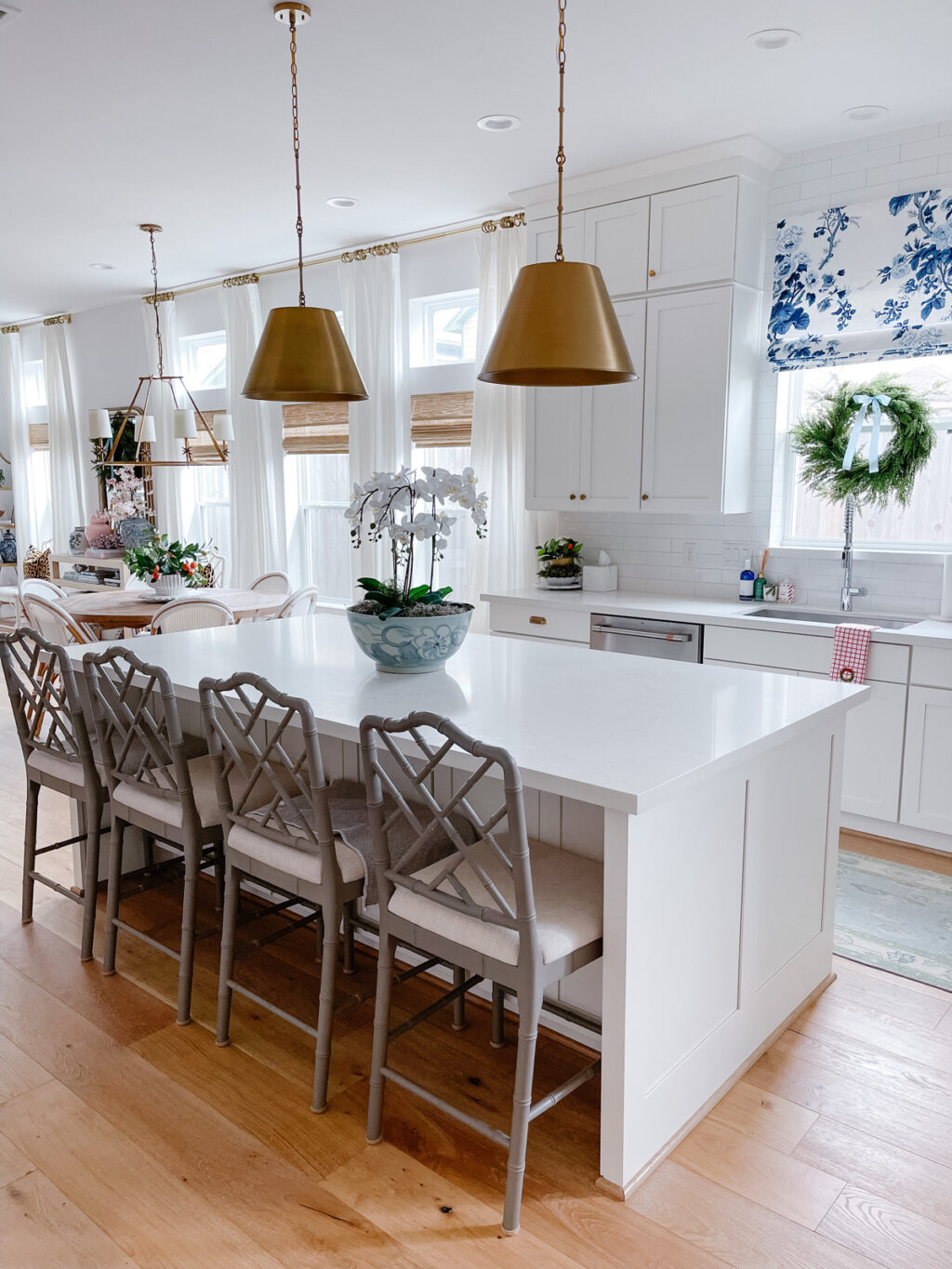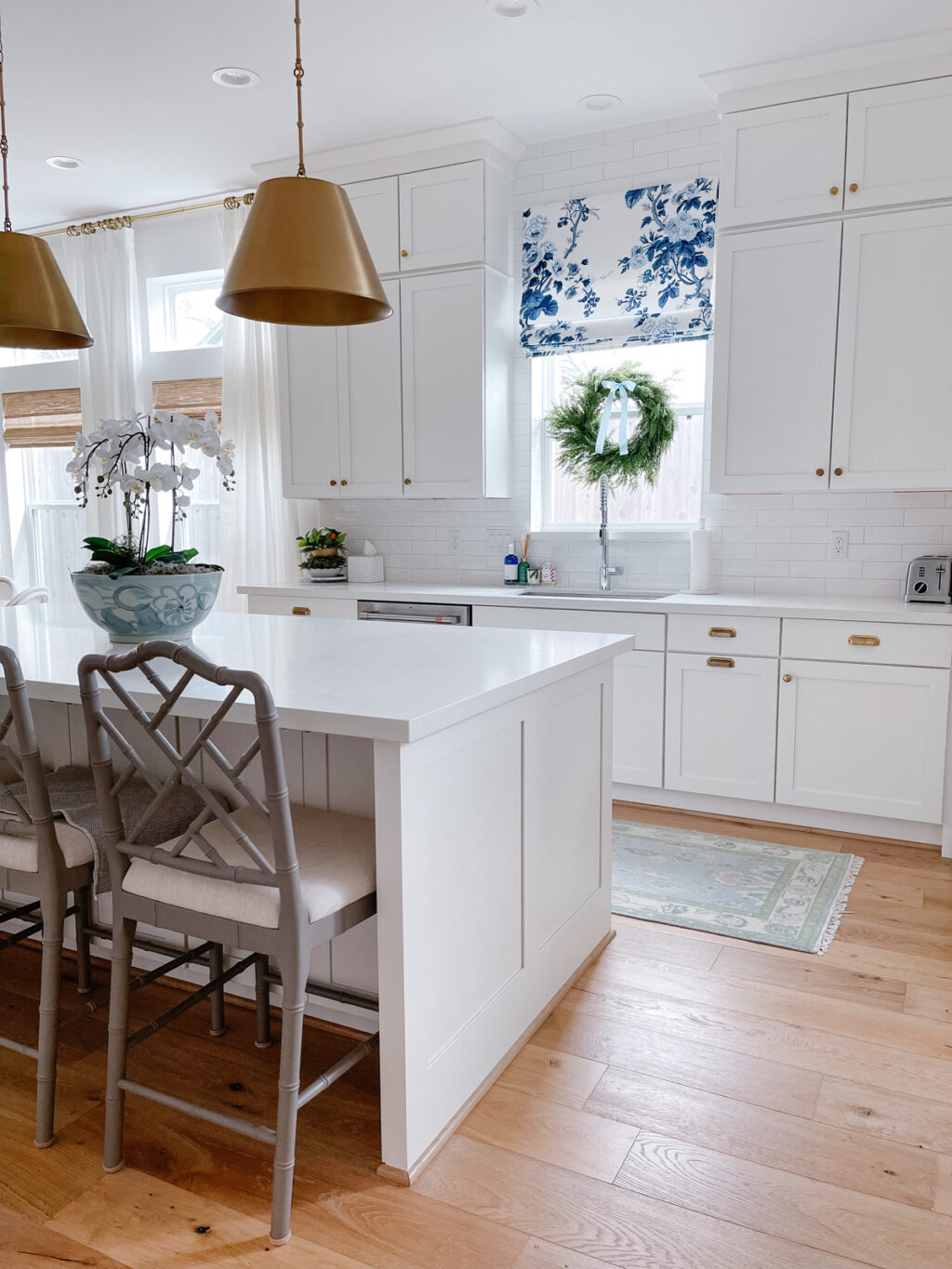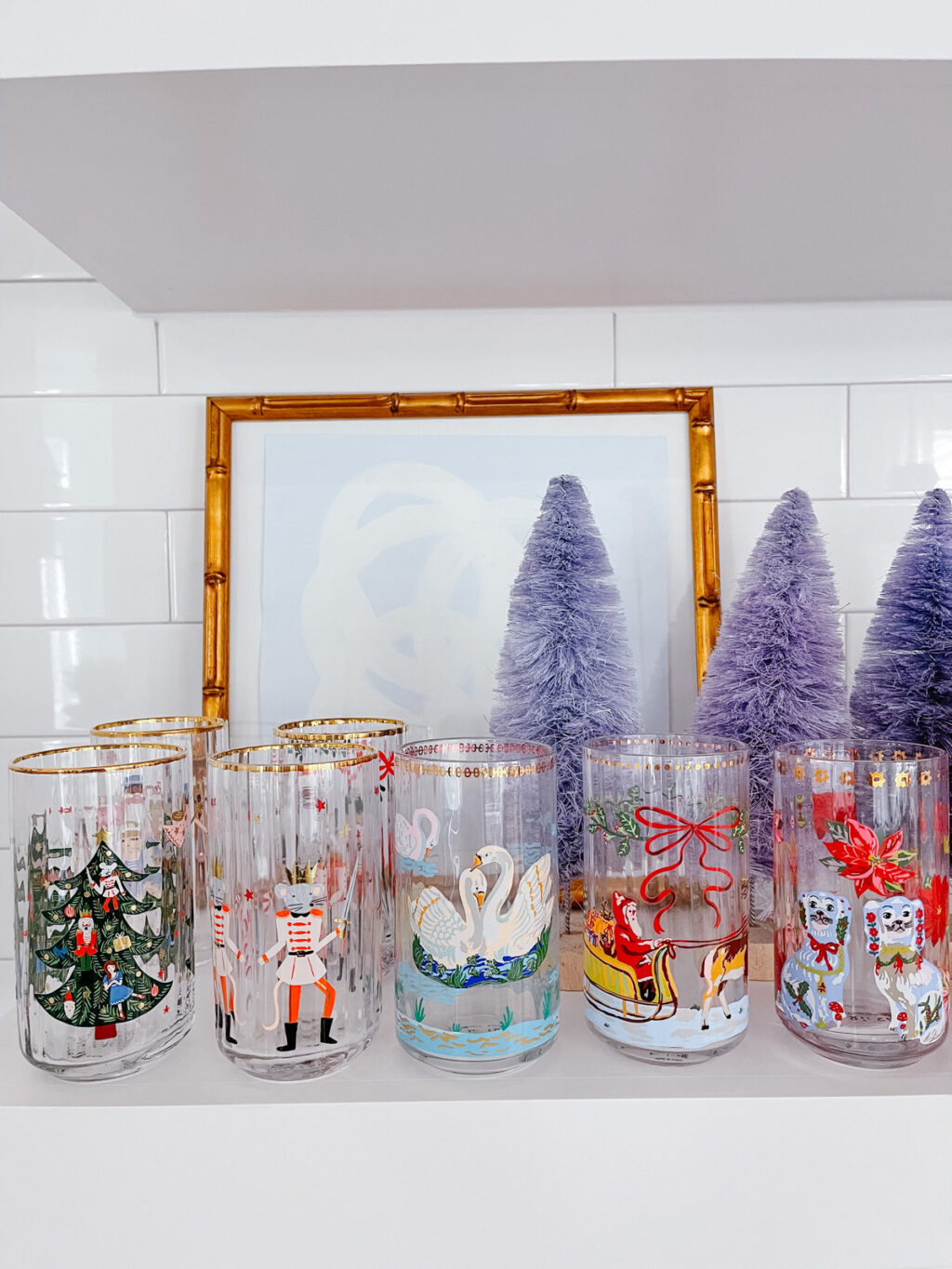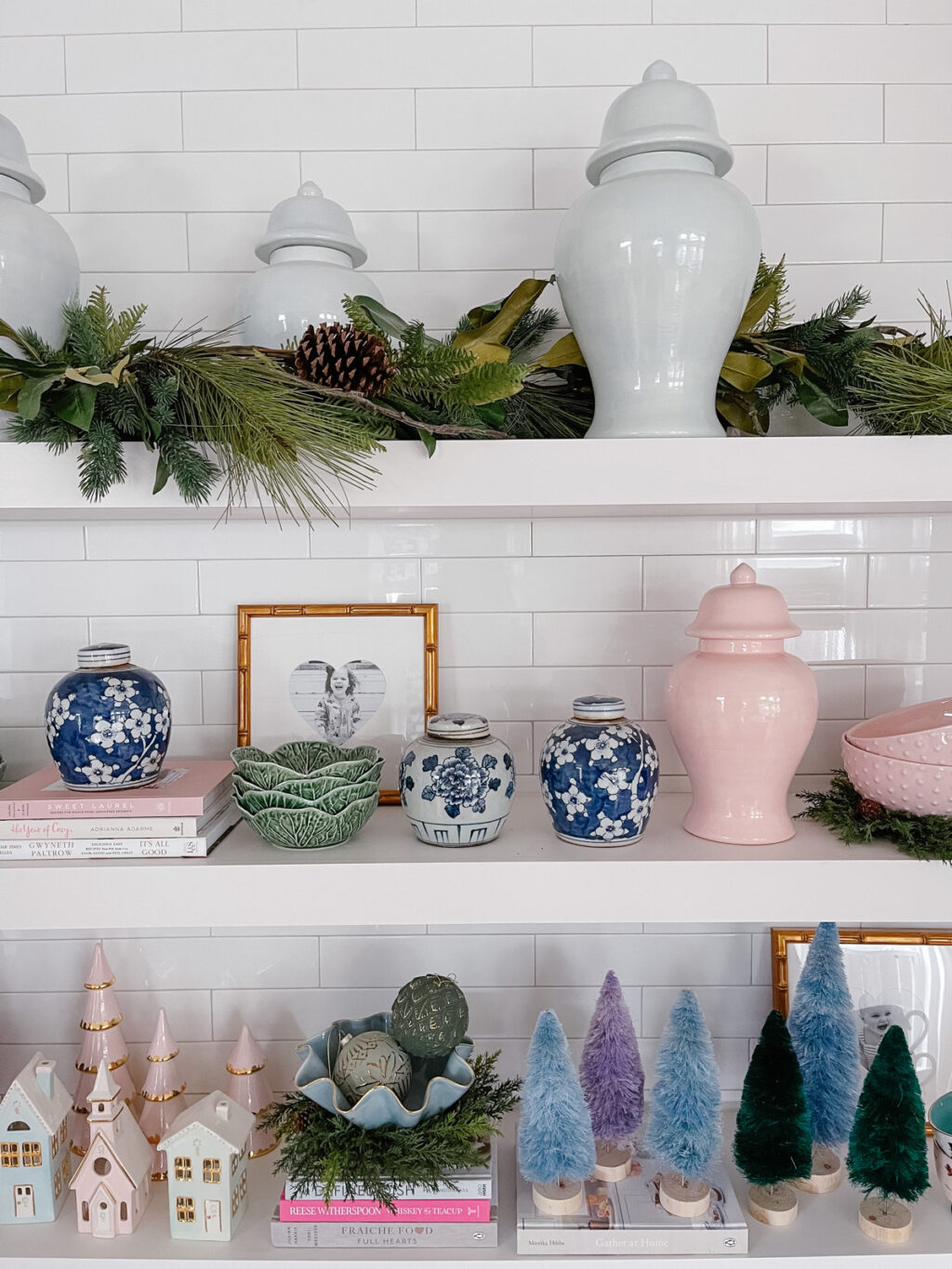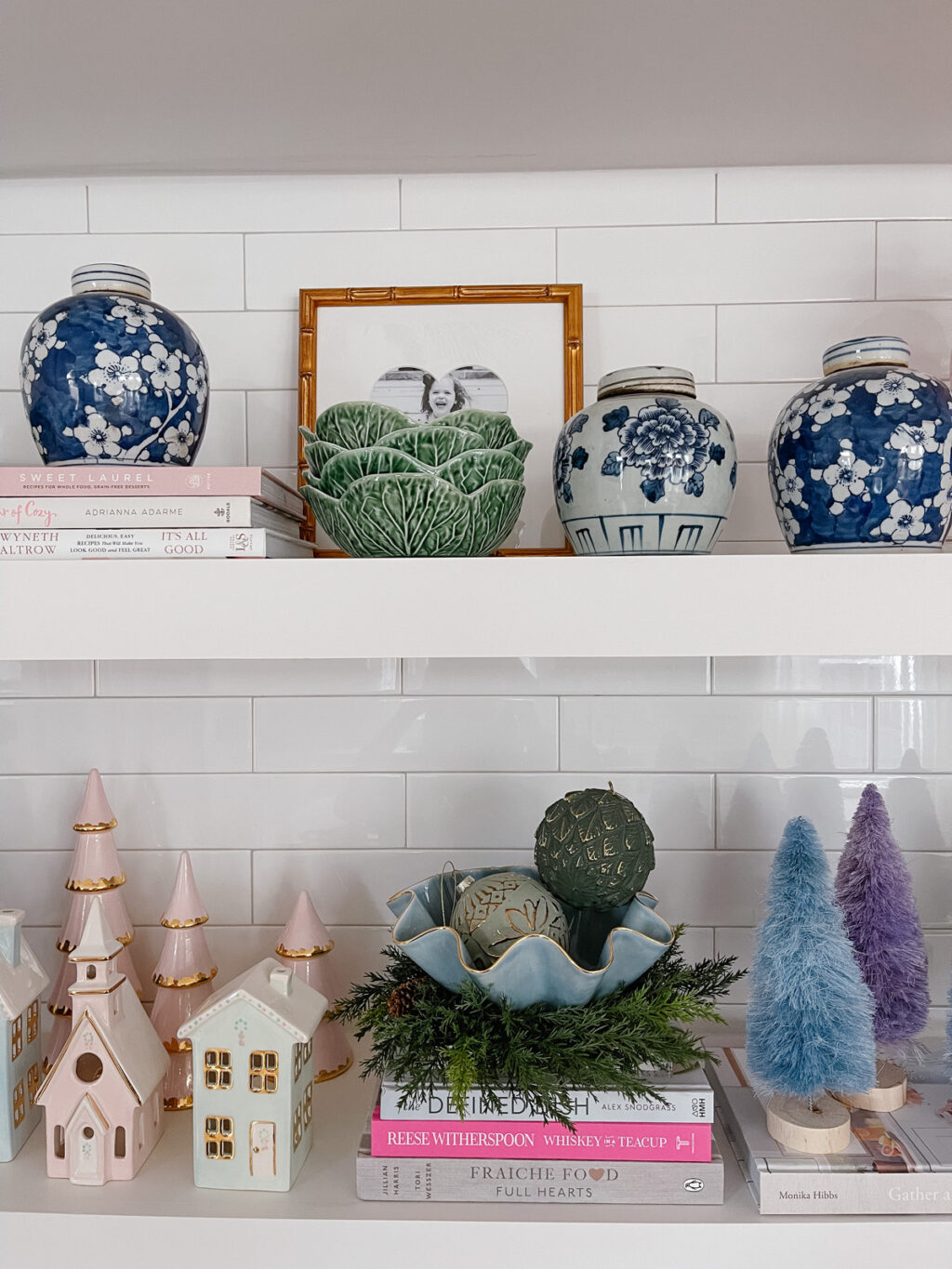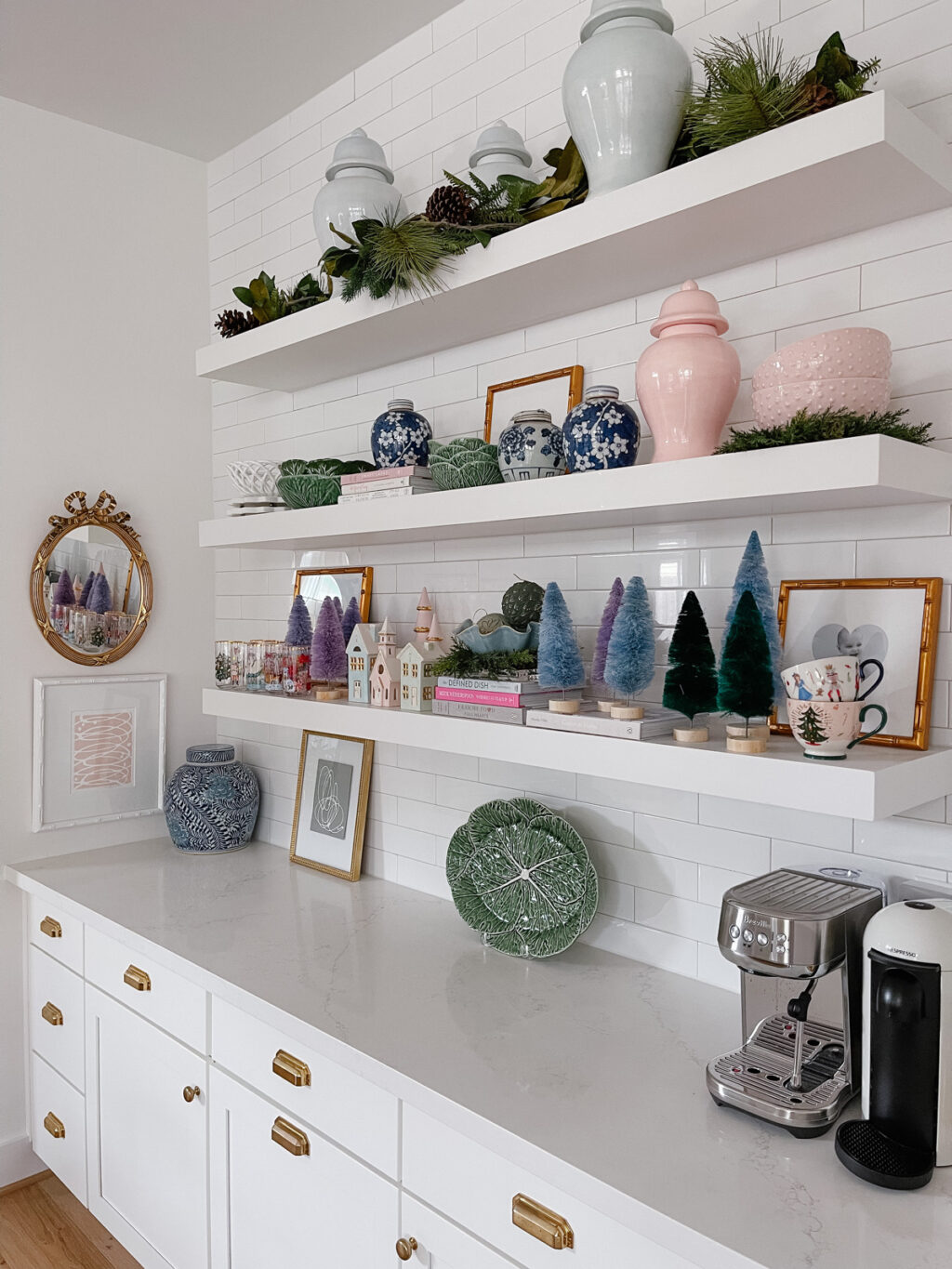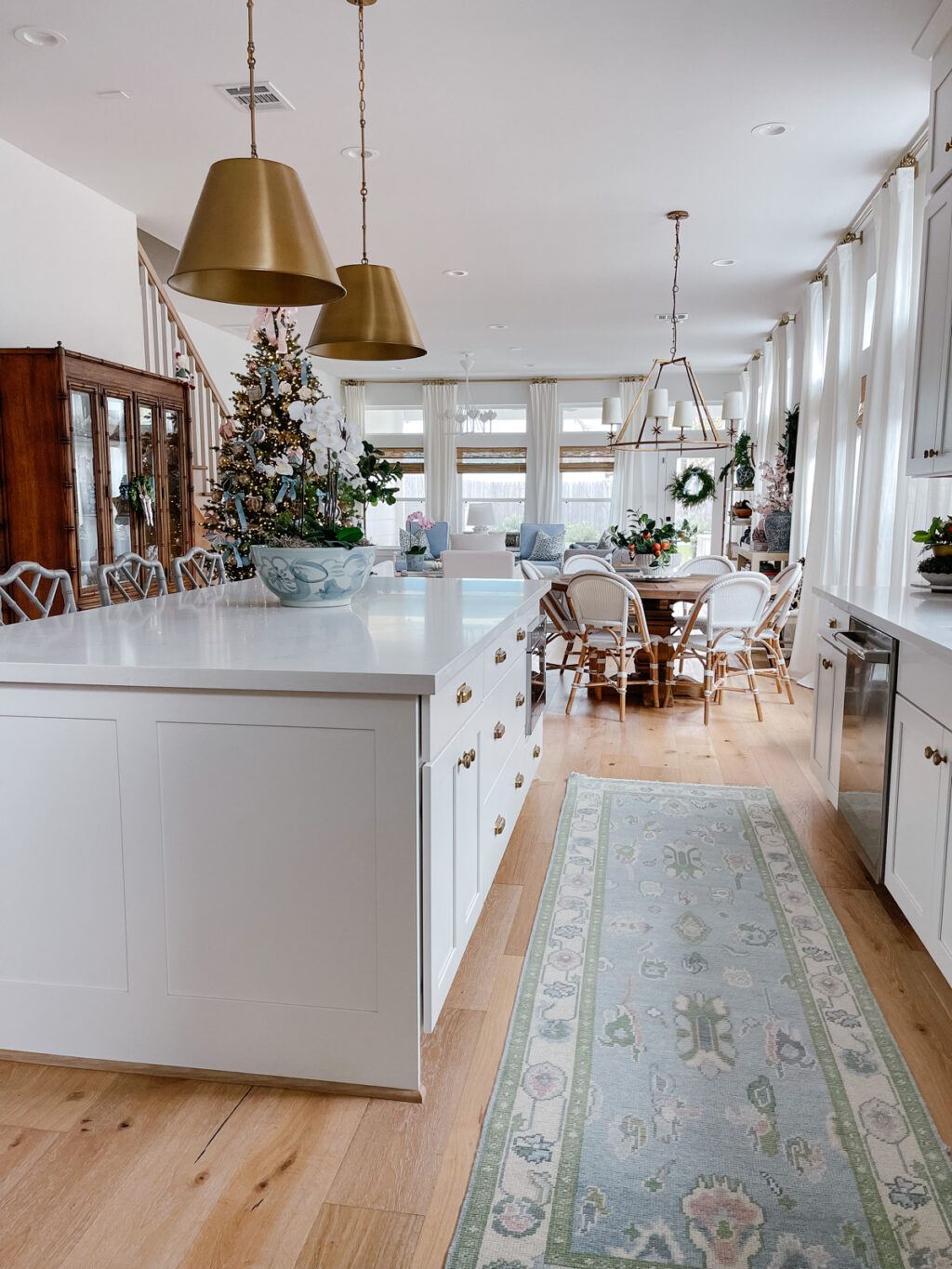 This year's tree is my favorite I've ever done and I'm proud to say about 70% of its ornaments and bows are made by hand, by me! I wanted a classic green tree this year after having a flocked one for the last several years and I absolutely love it! We got this 9 ft tree with 3000 micro dot lights from Home Depot – it sparkles like nothing I've ever seen! Truly the most "lit" tree we've ever owned and it also doesn't need to be fluffed which is a huge bonus! It's a little bit of a splurge, but well worth it.
Speaking of our tree, here are the posts about the ornaments I made this year as well as the exact source for our blue velvet ribbon: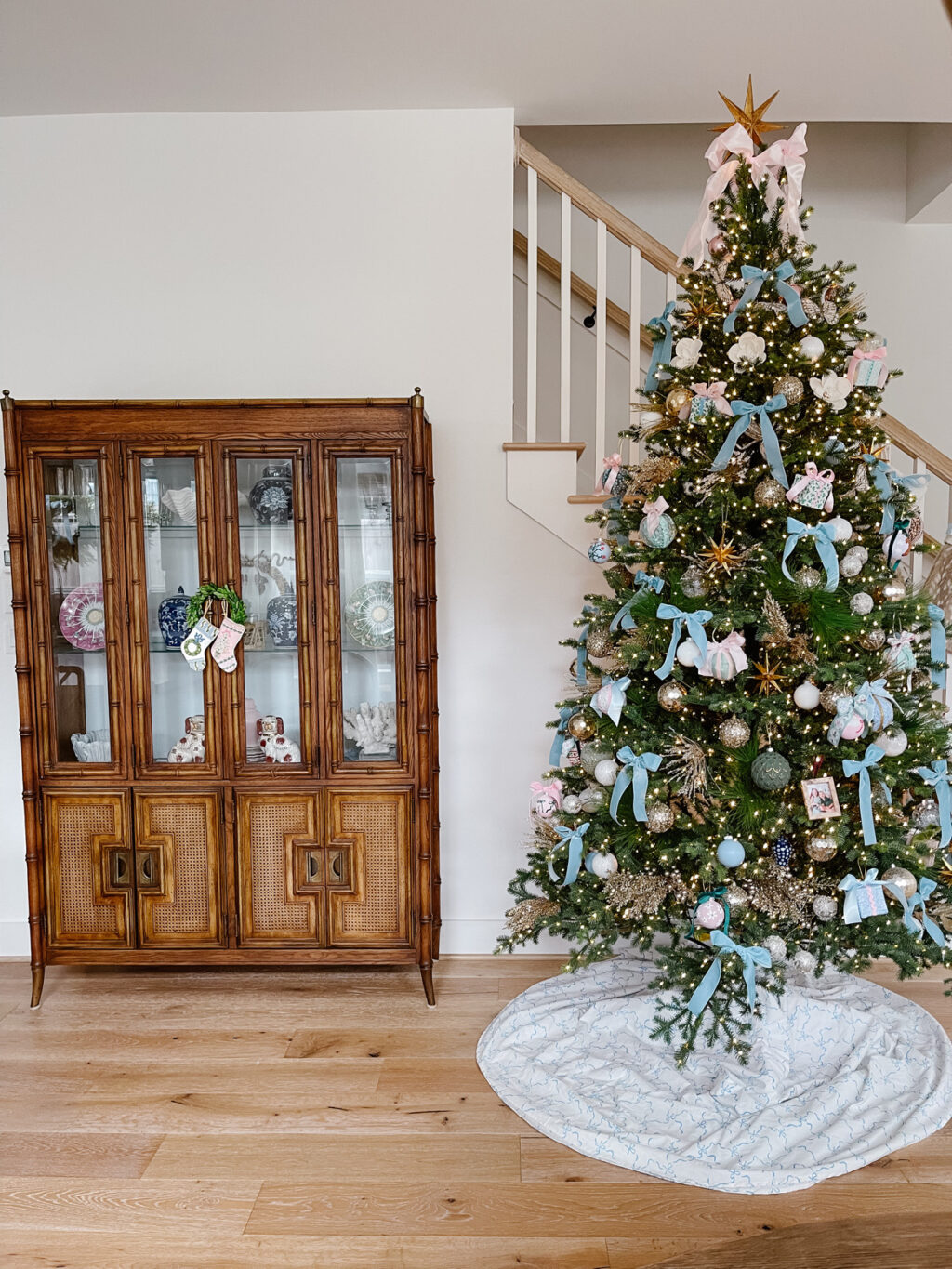 In our dining area, I opted to use citrus branches (here too!) and Spanish moss to create a low arrangement that can be enjoyed beyond the holiday season.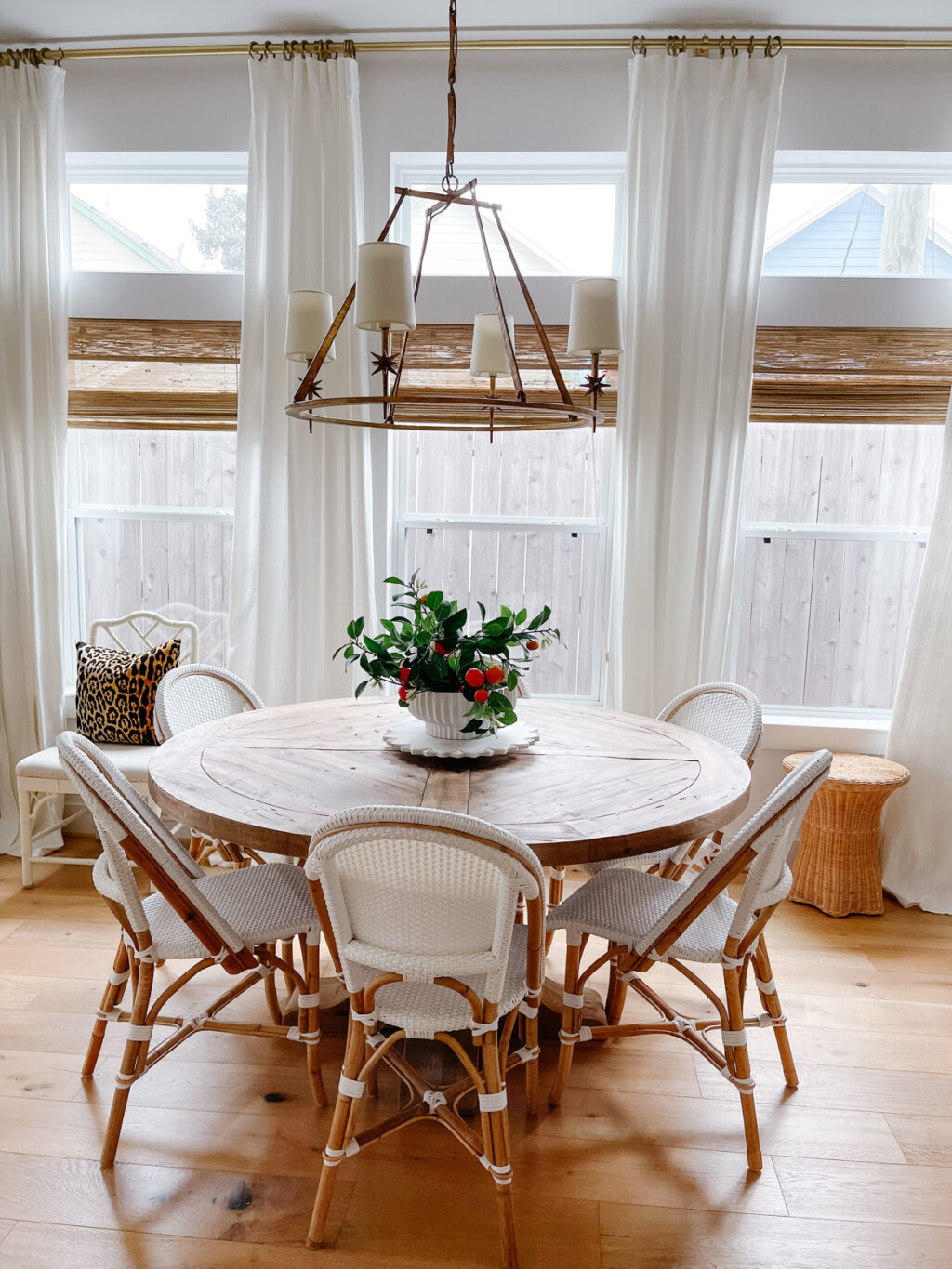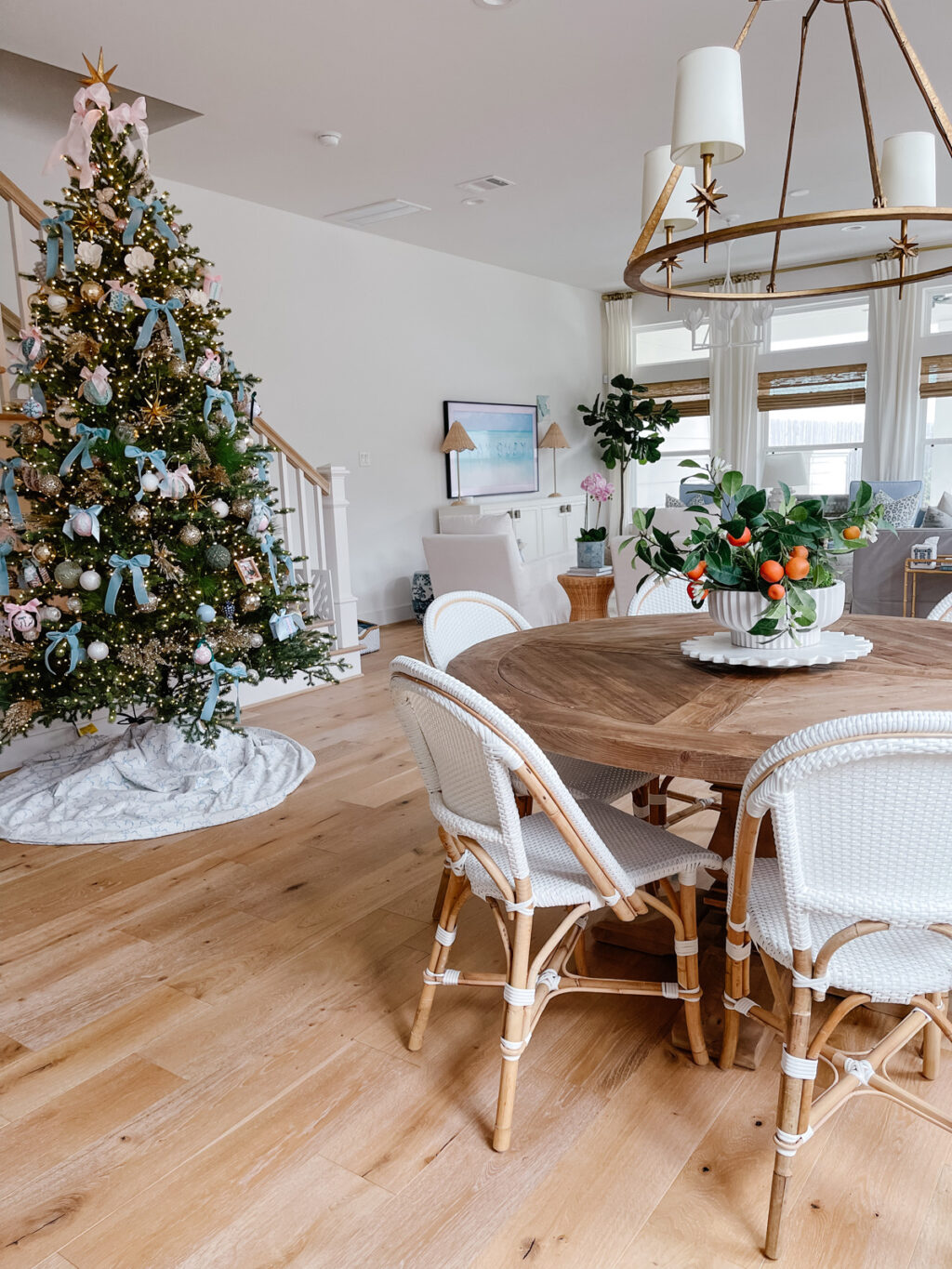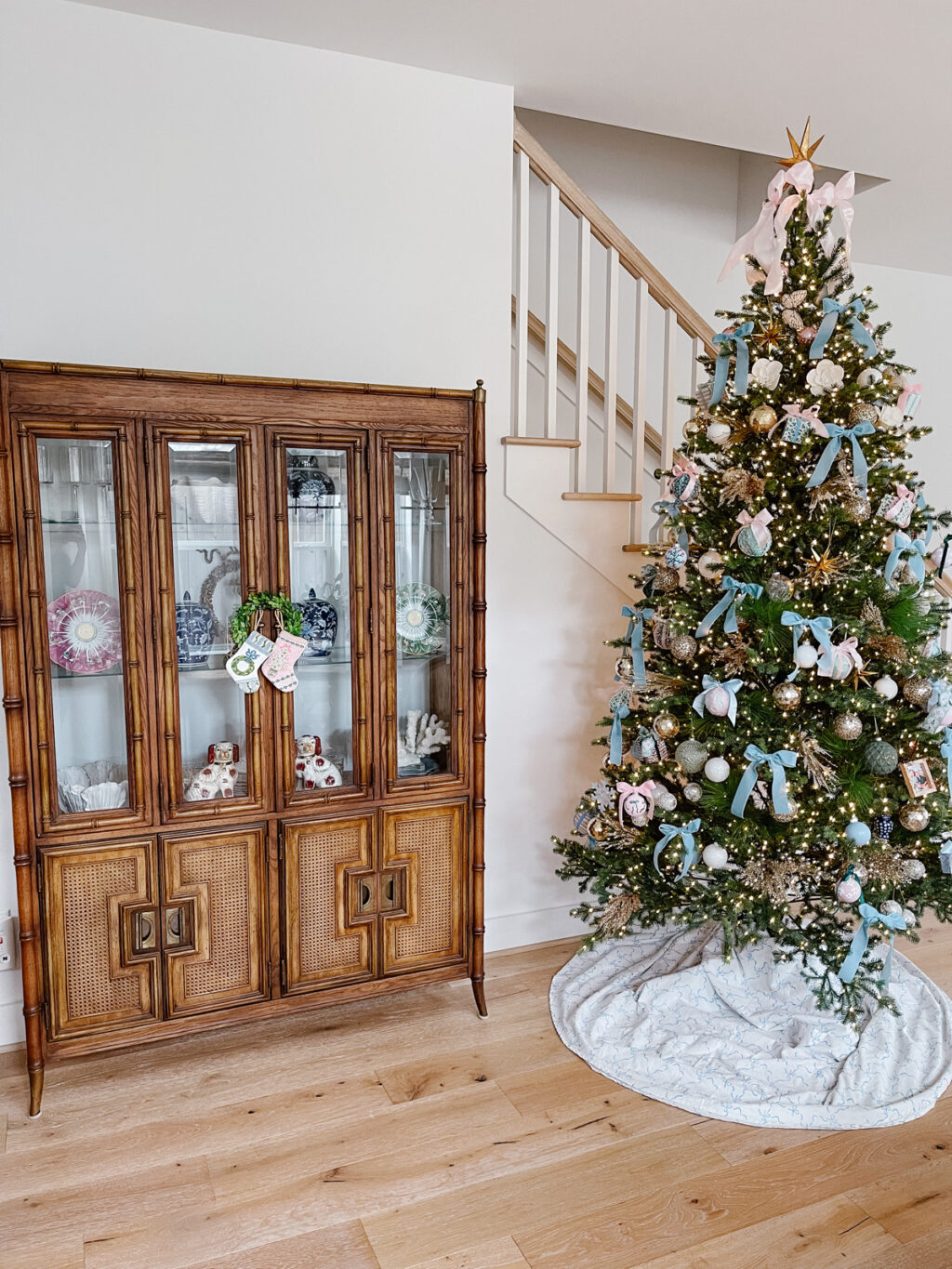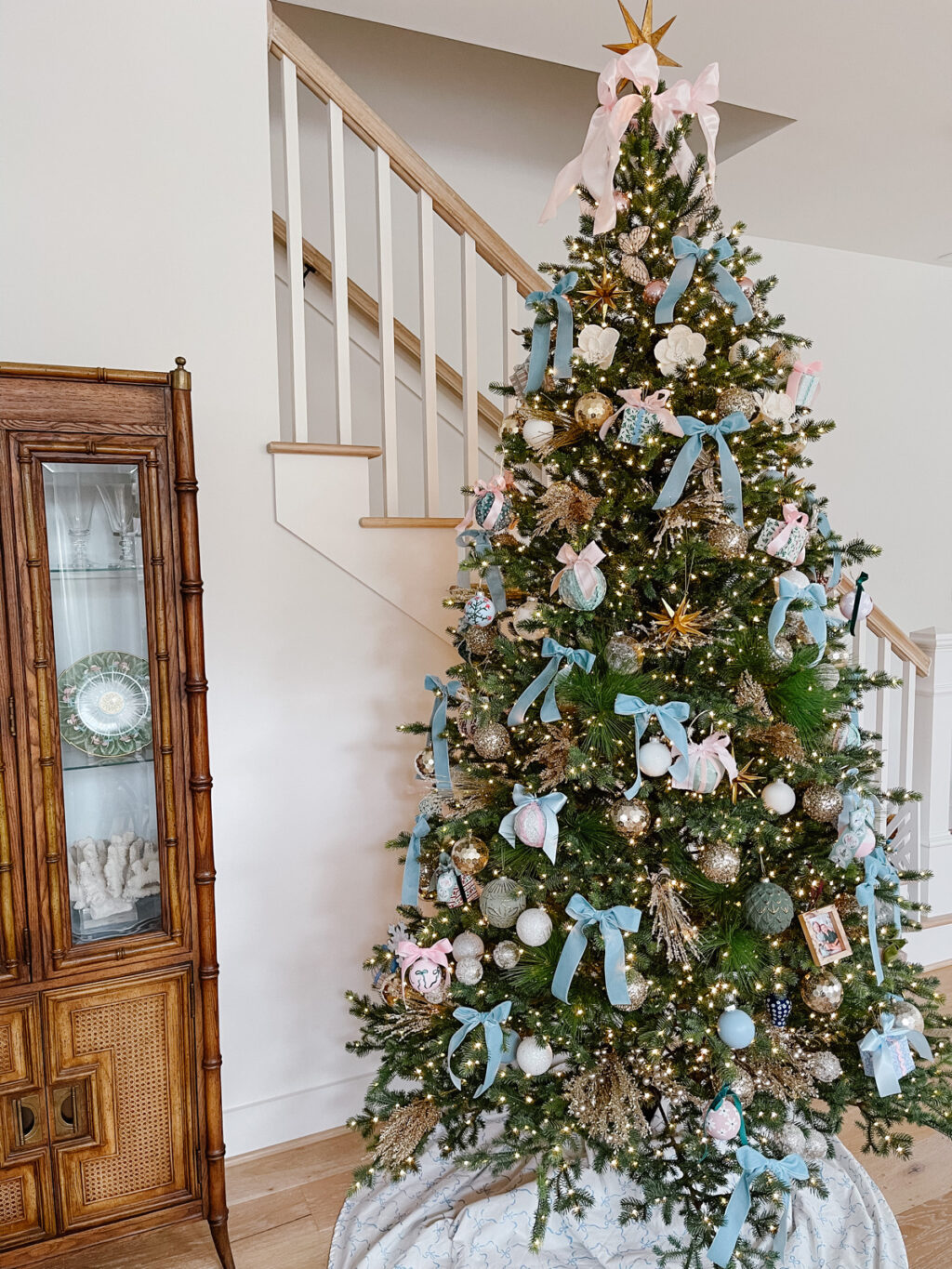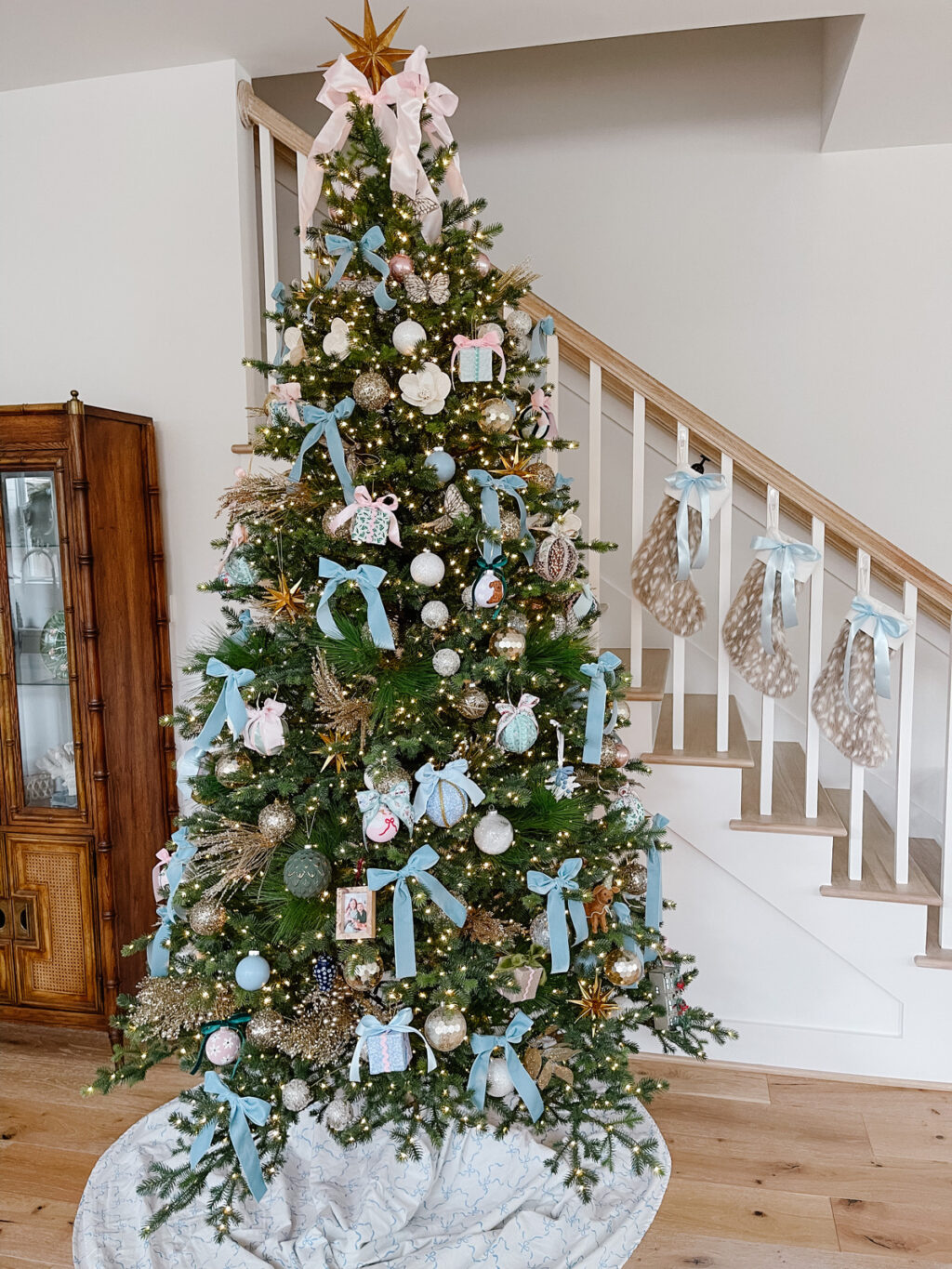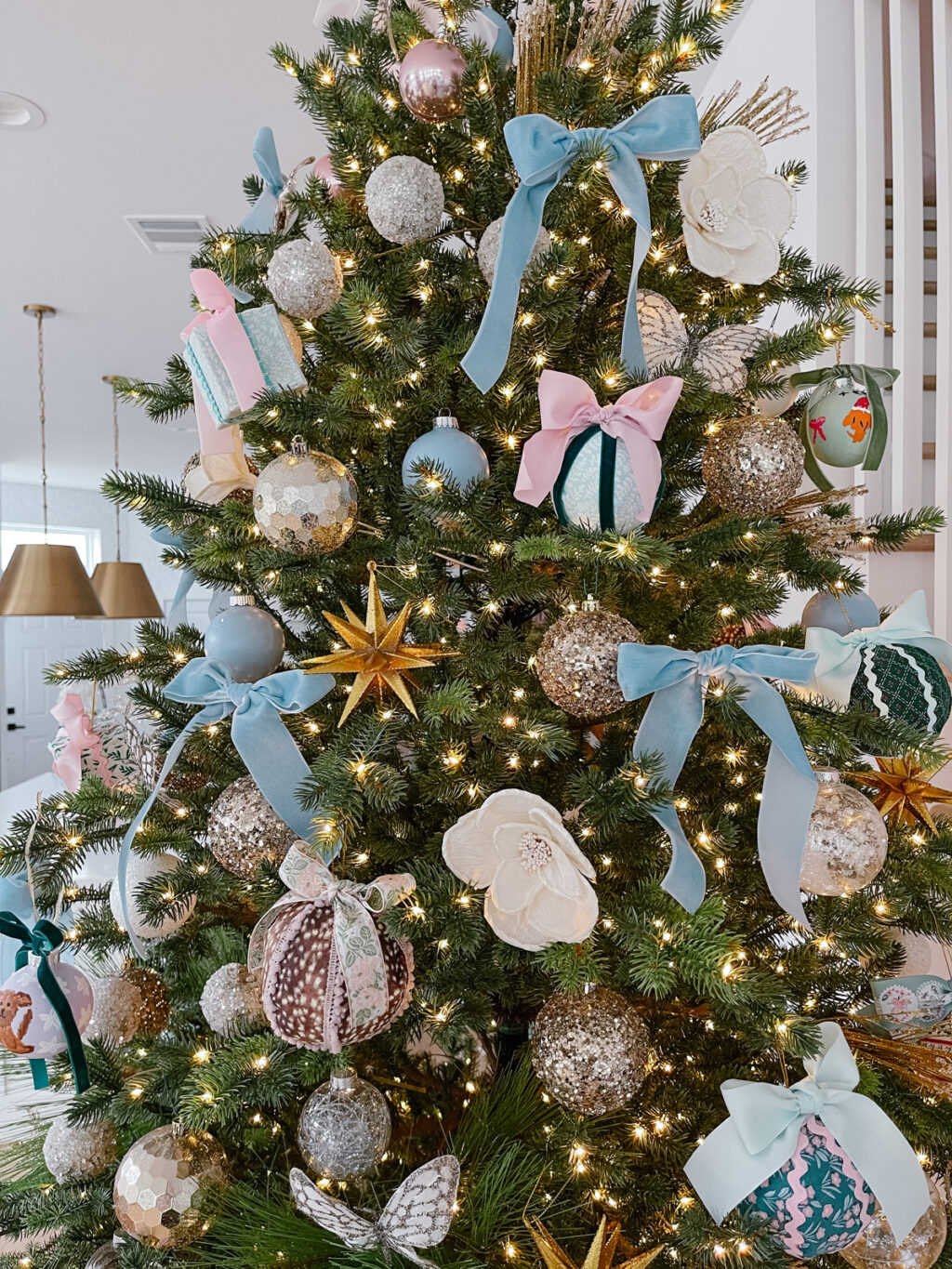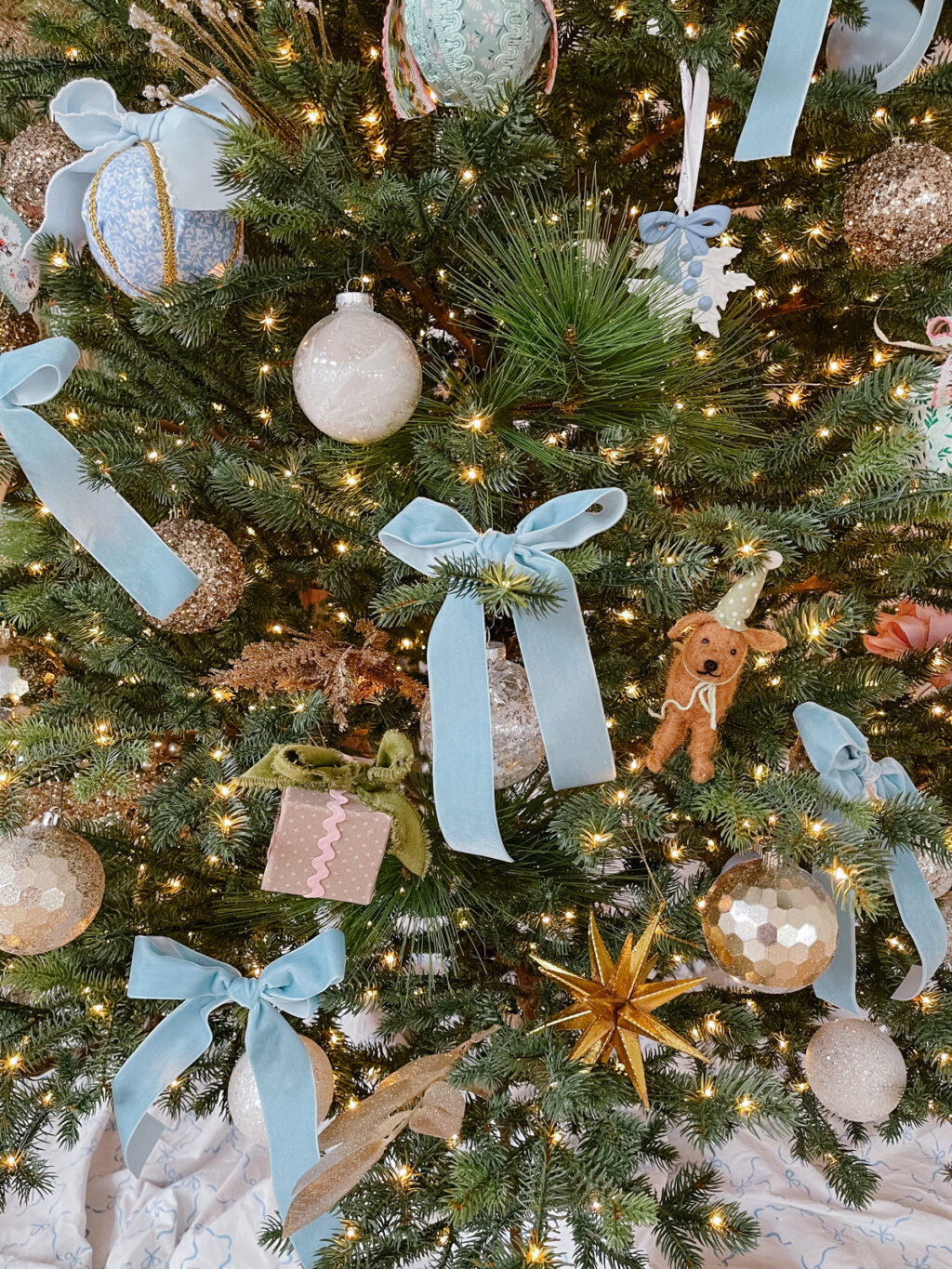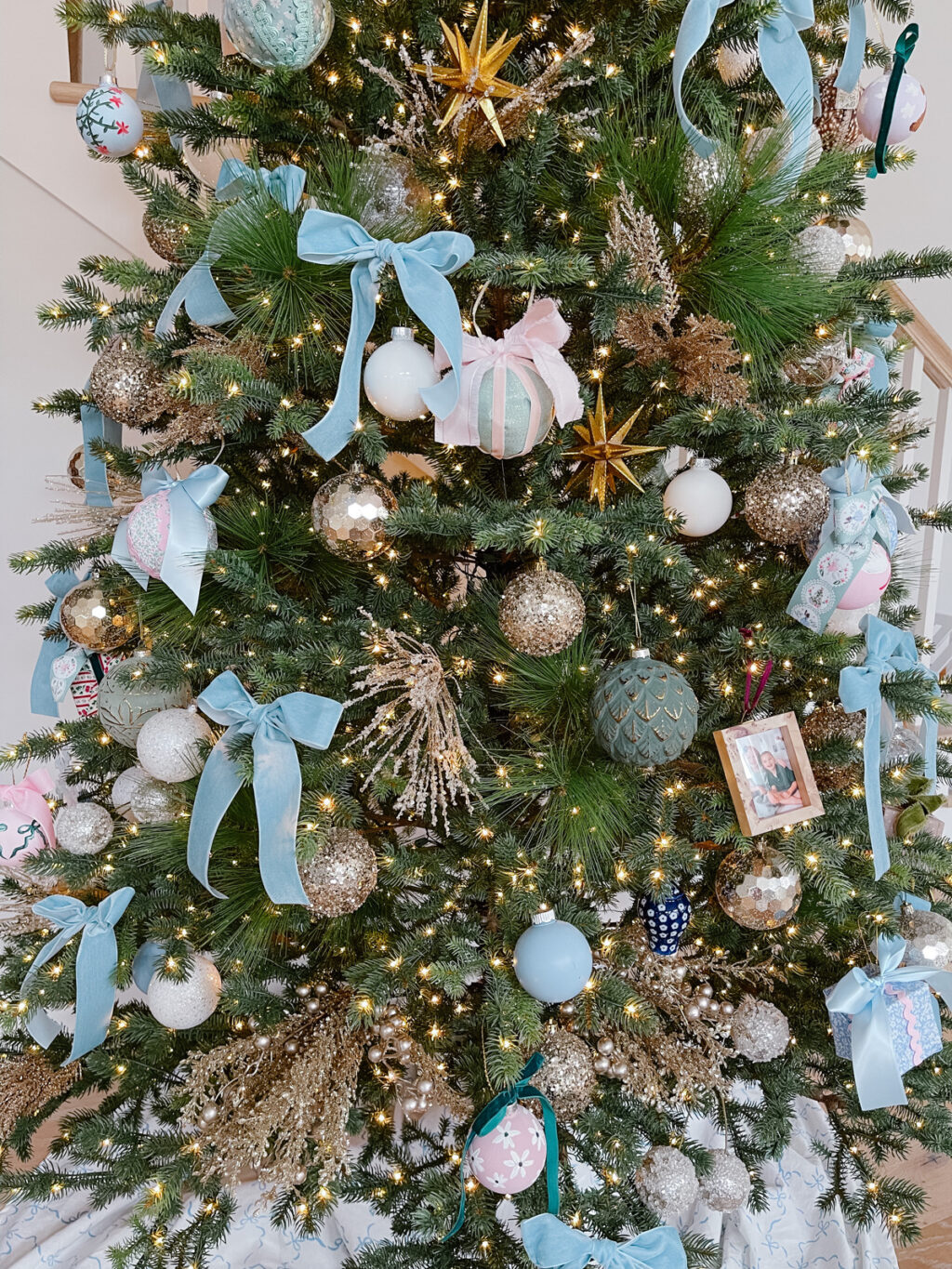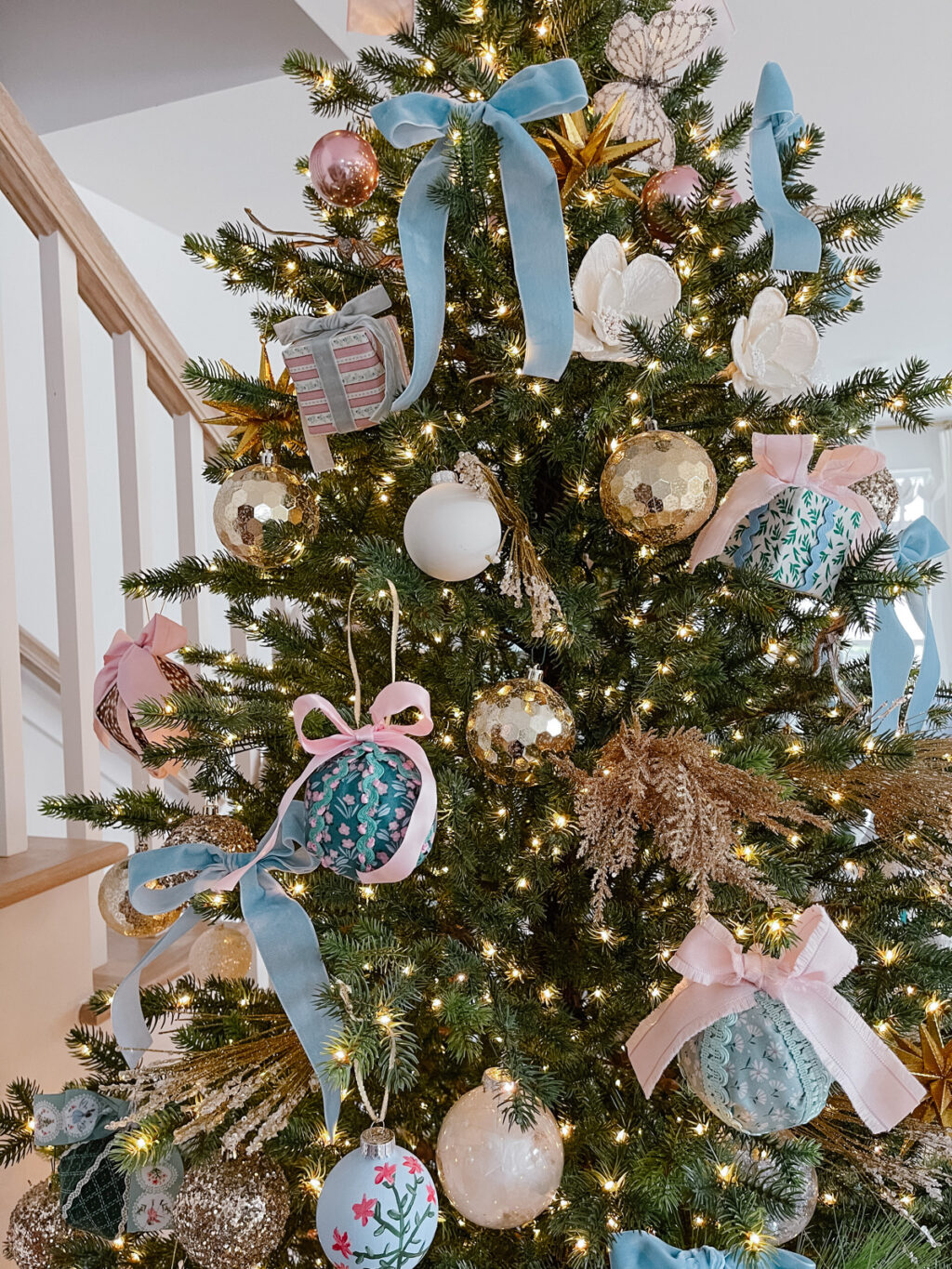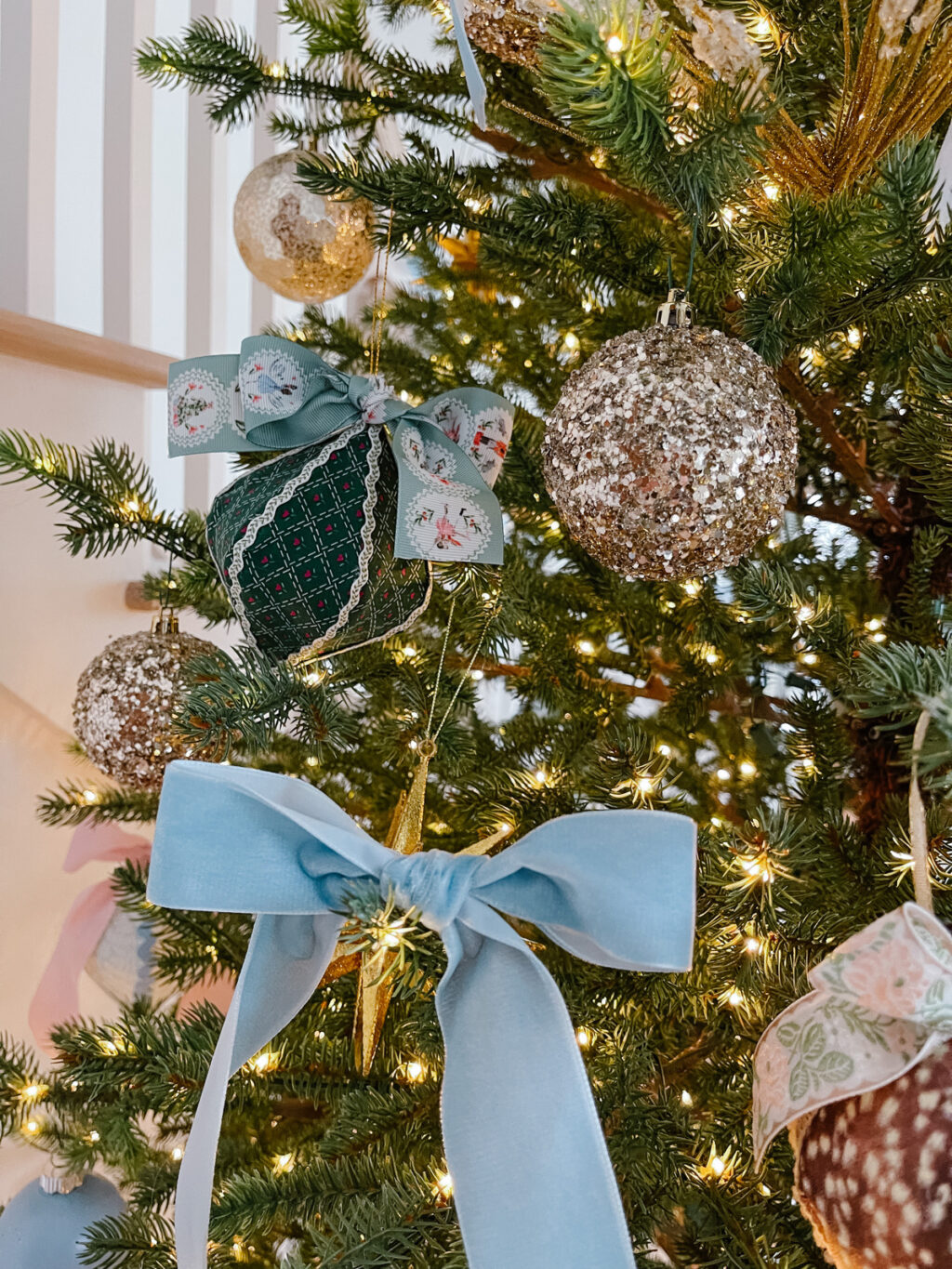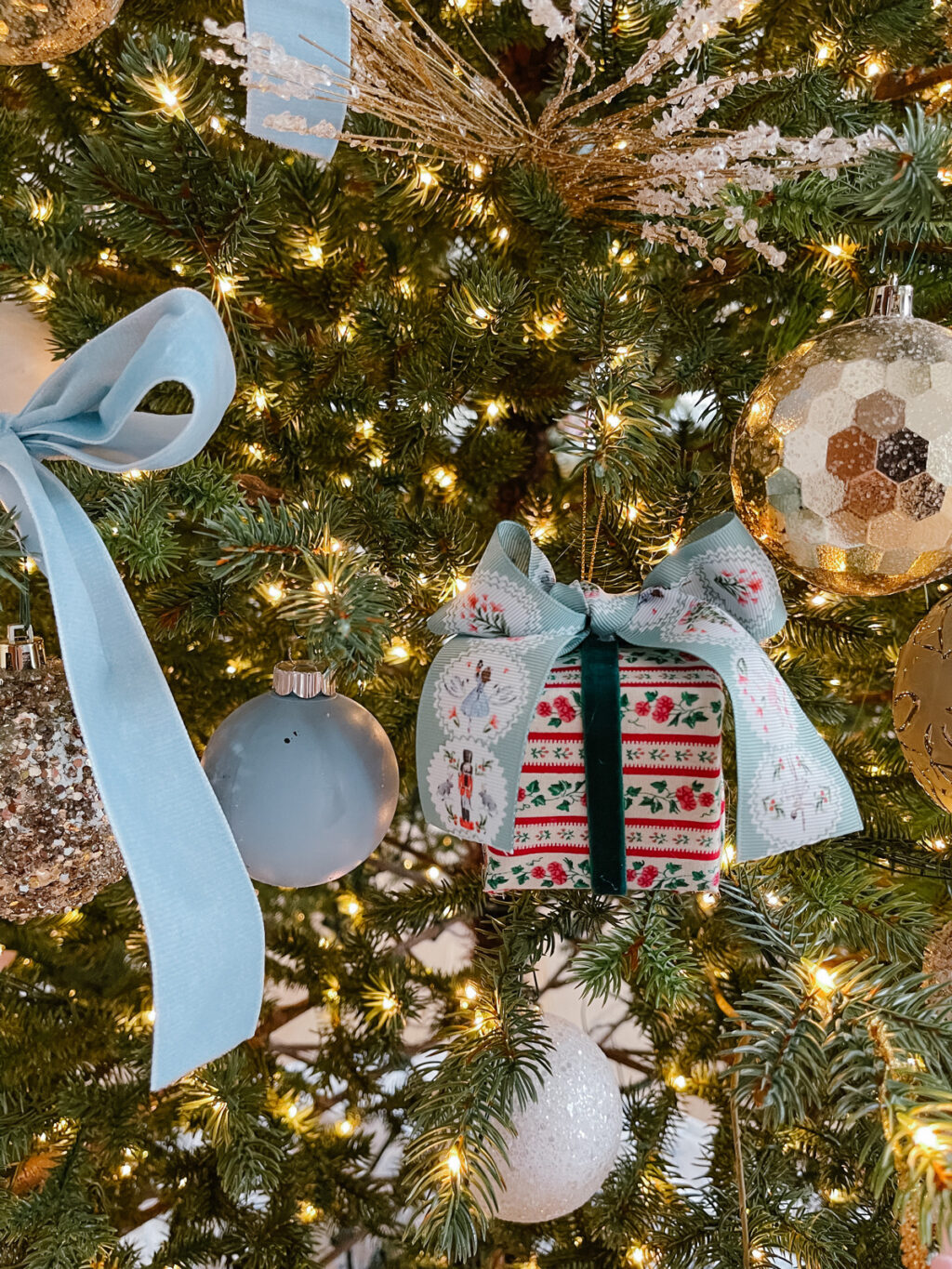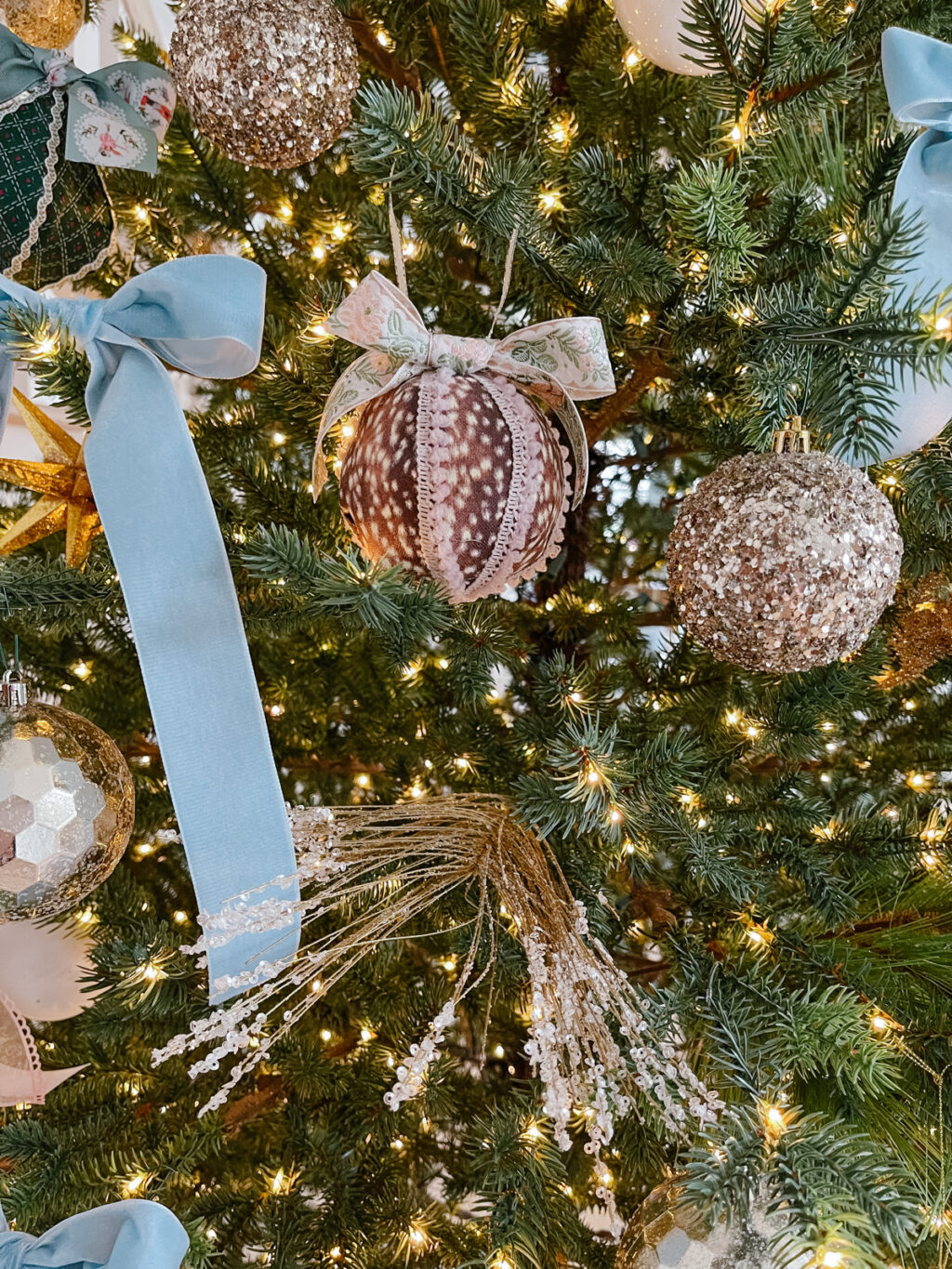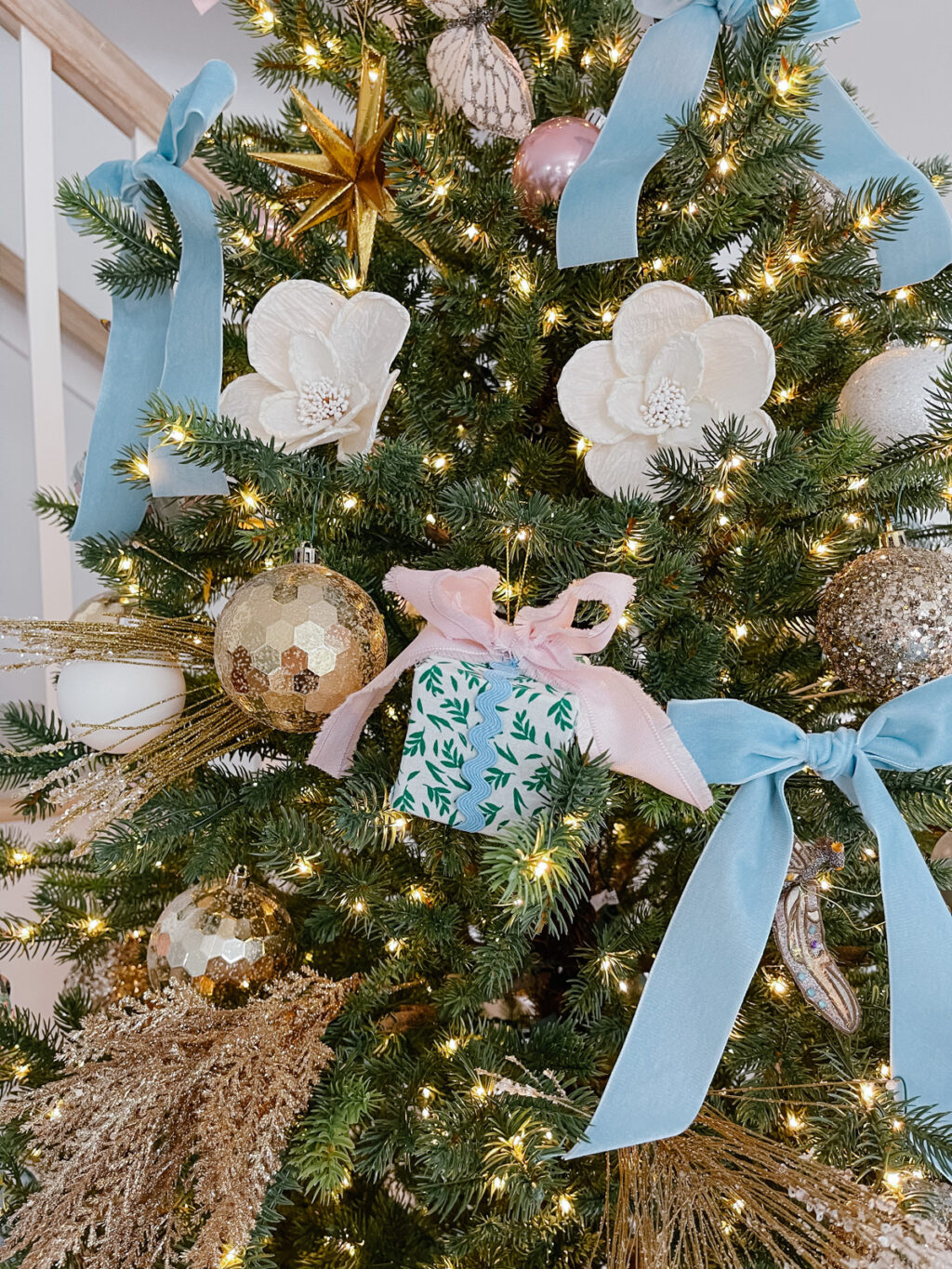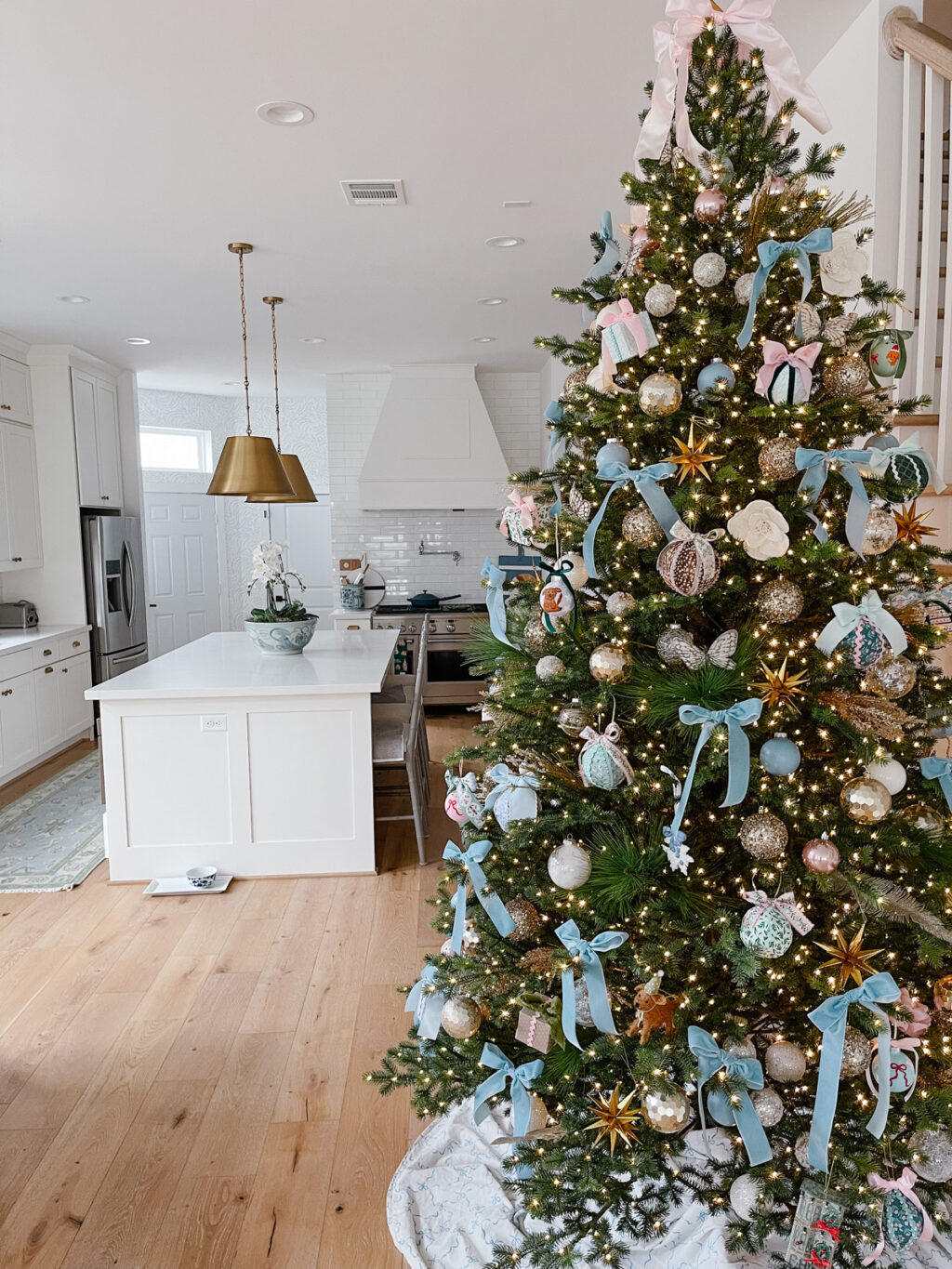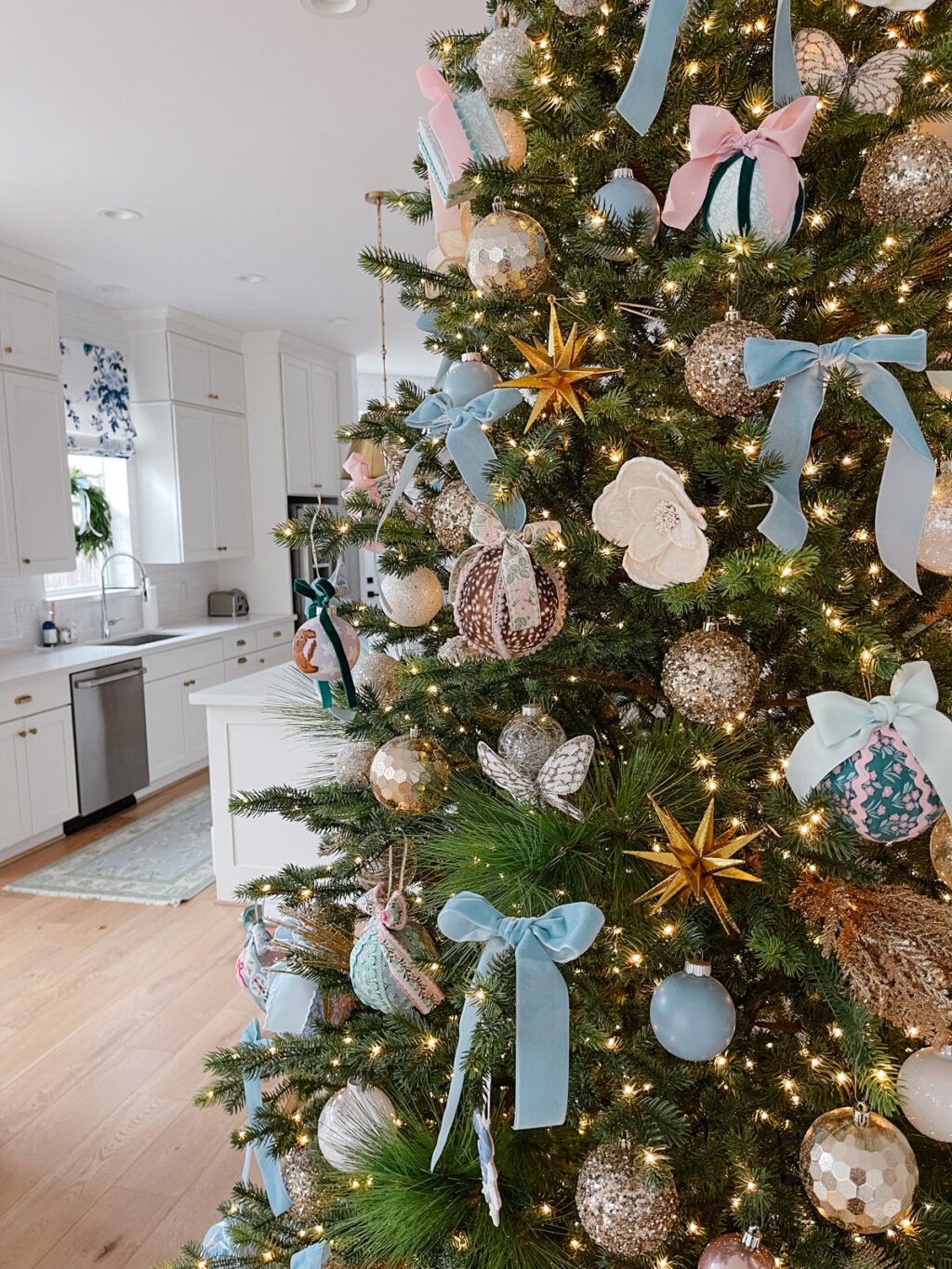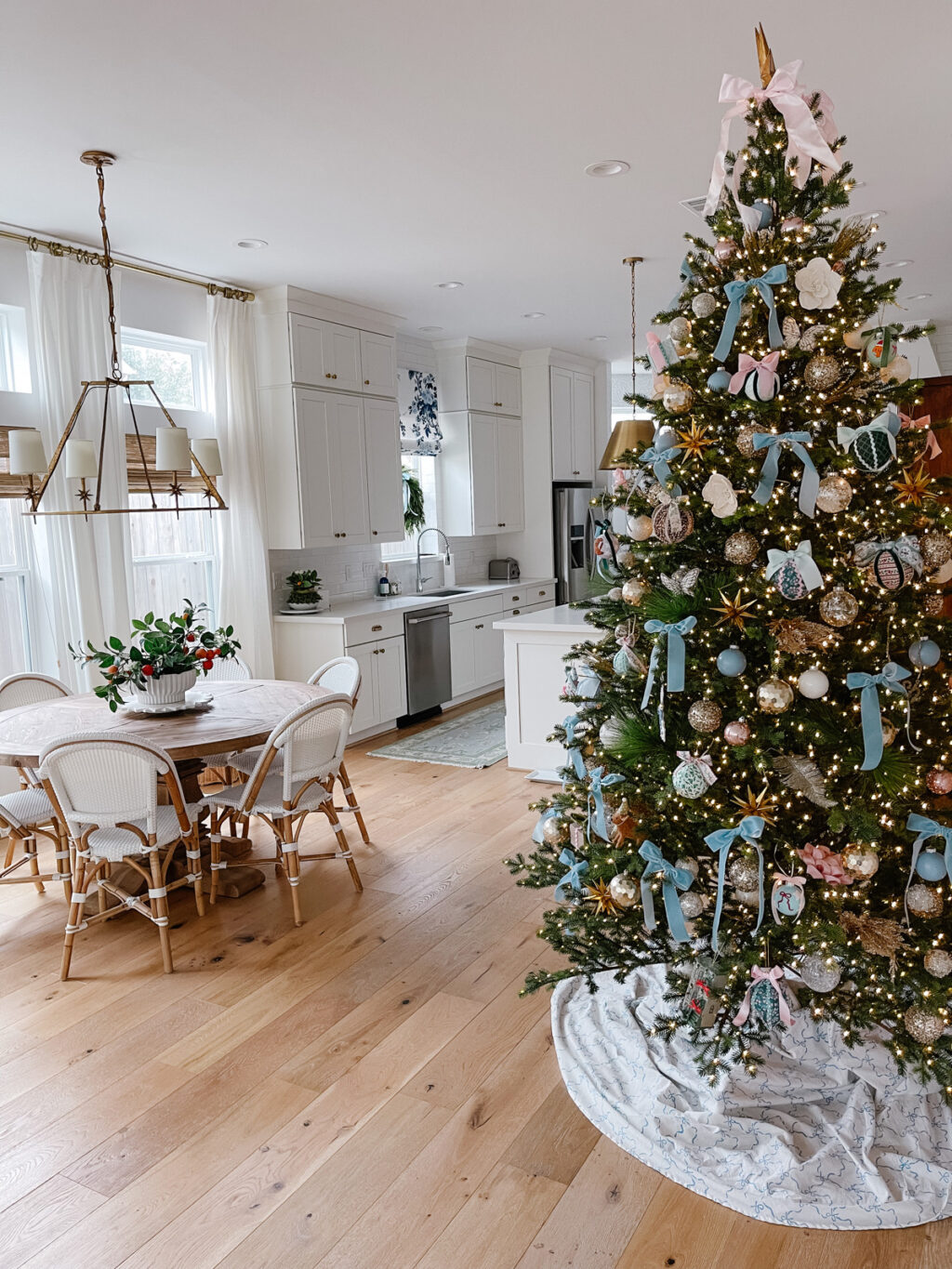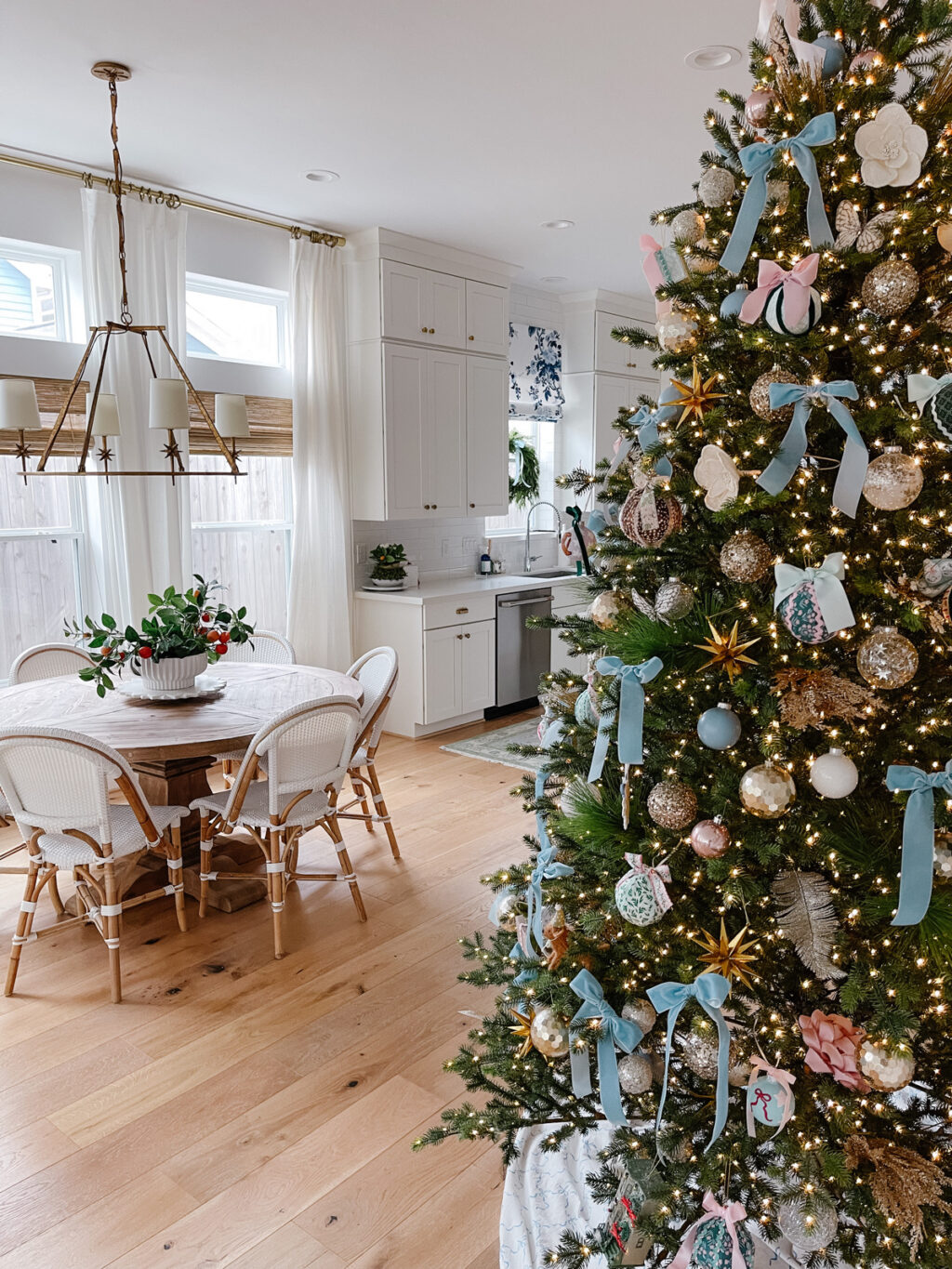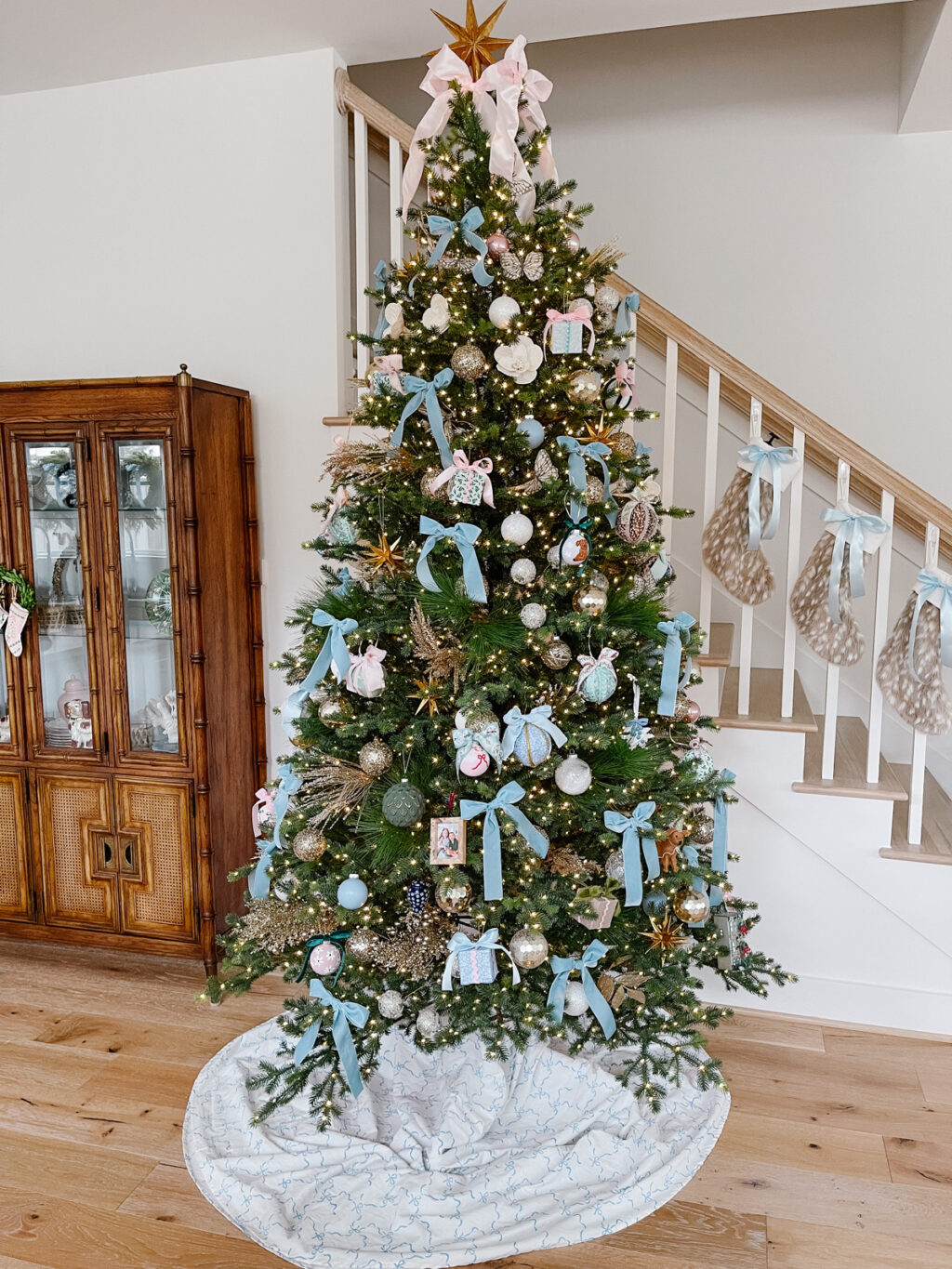 Our living room is pretty simple with a faux cedar wreath on the mirror and some garland and white ceramic Christmas village houses on our etagere. Beyond that, I didn't do any holiday decor in the living room since our home is so open and the other decor can be seen from everywhere.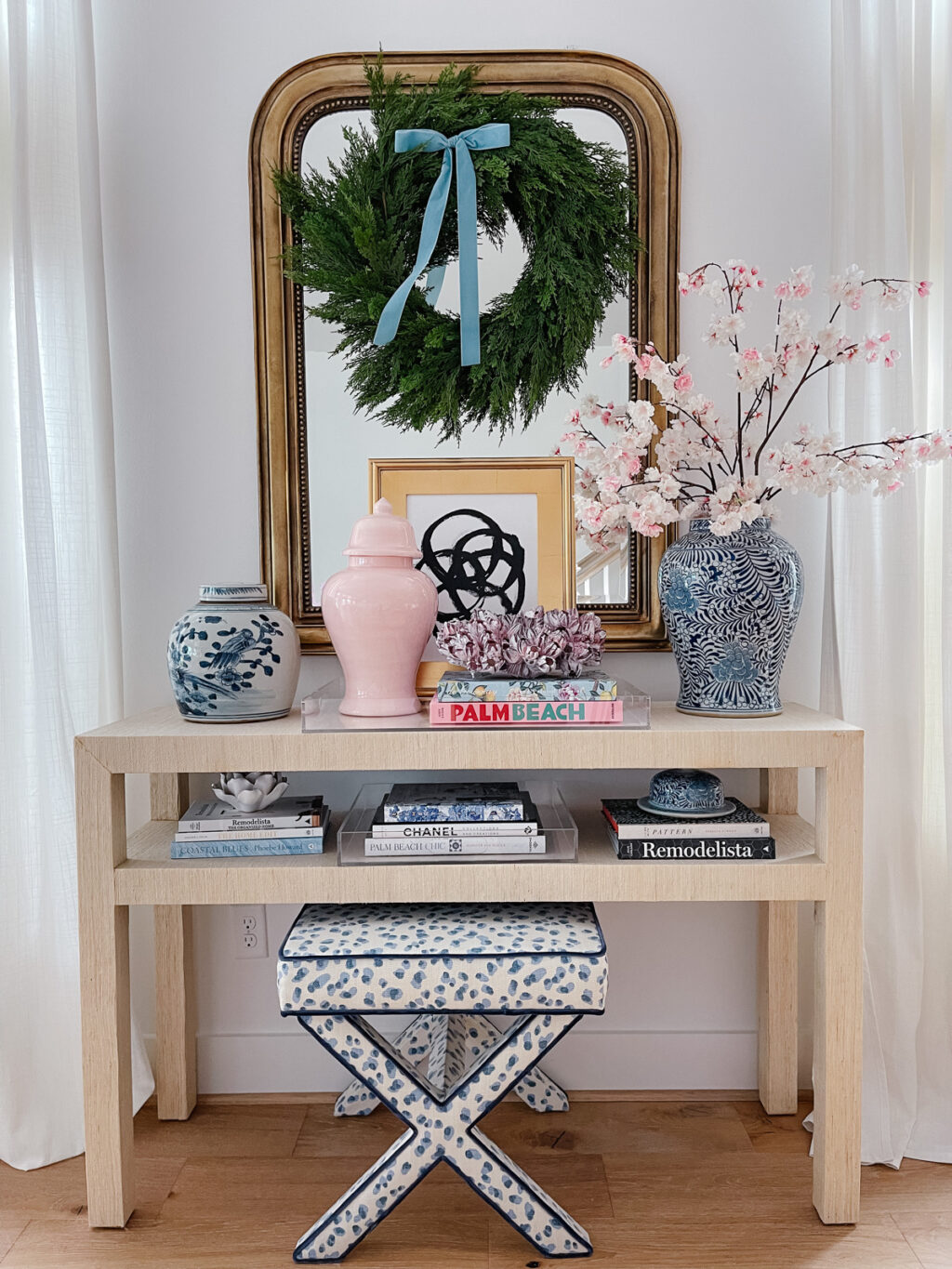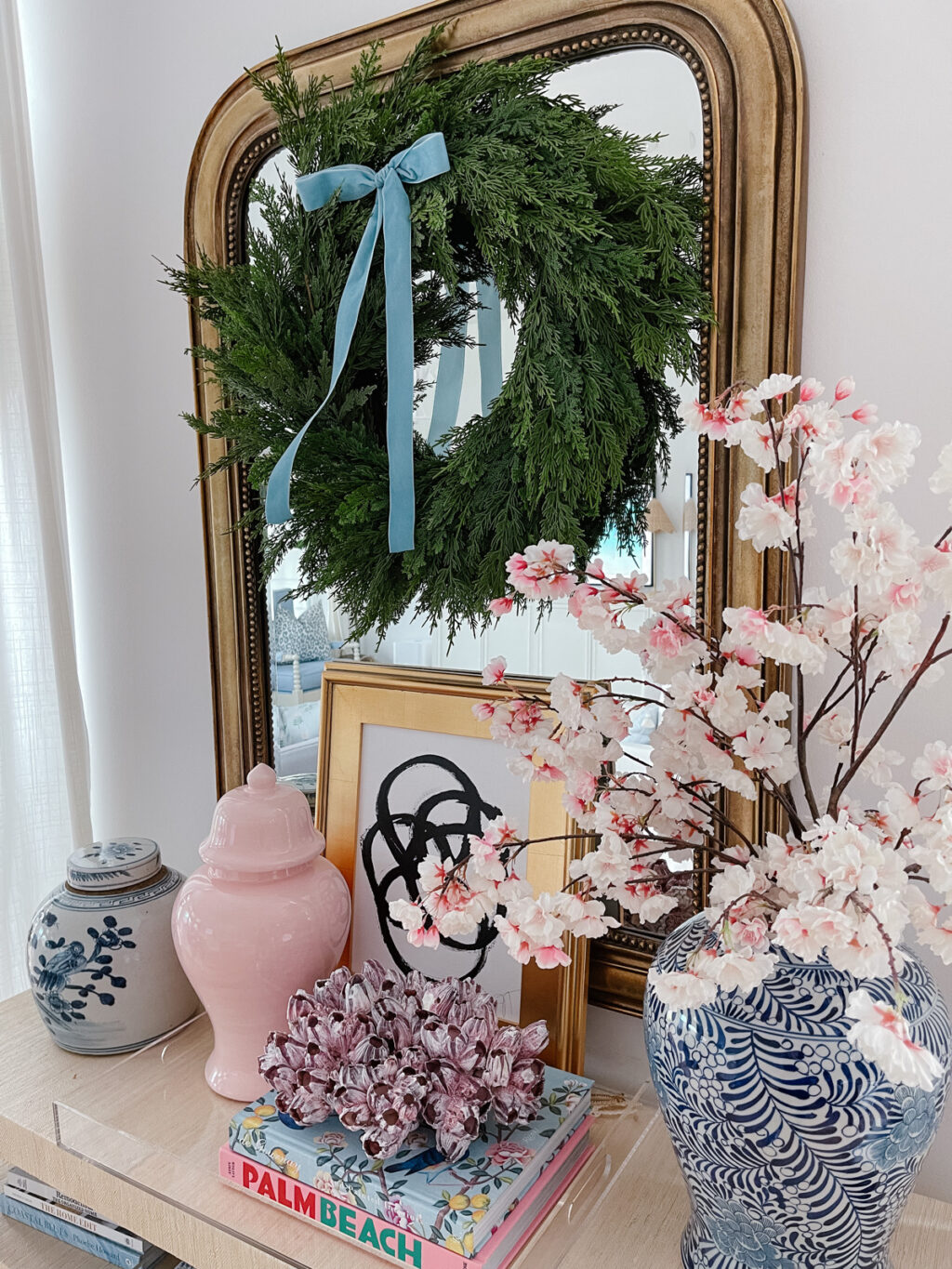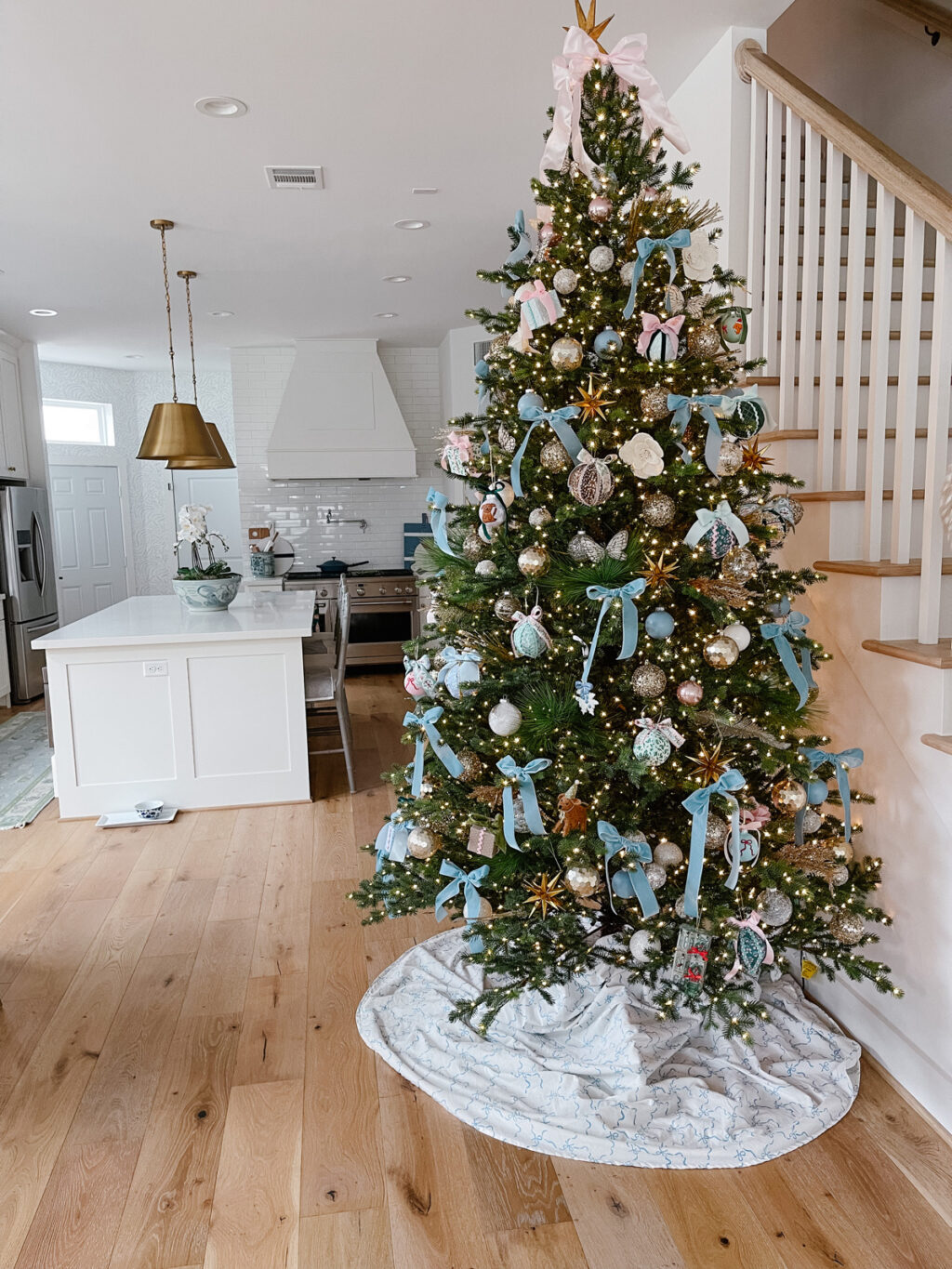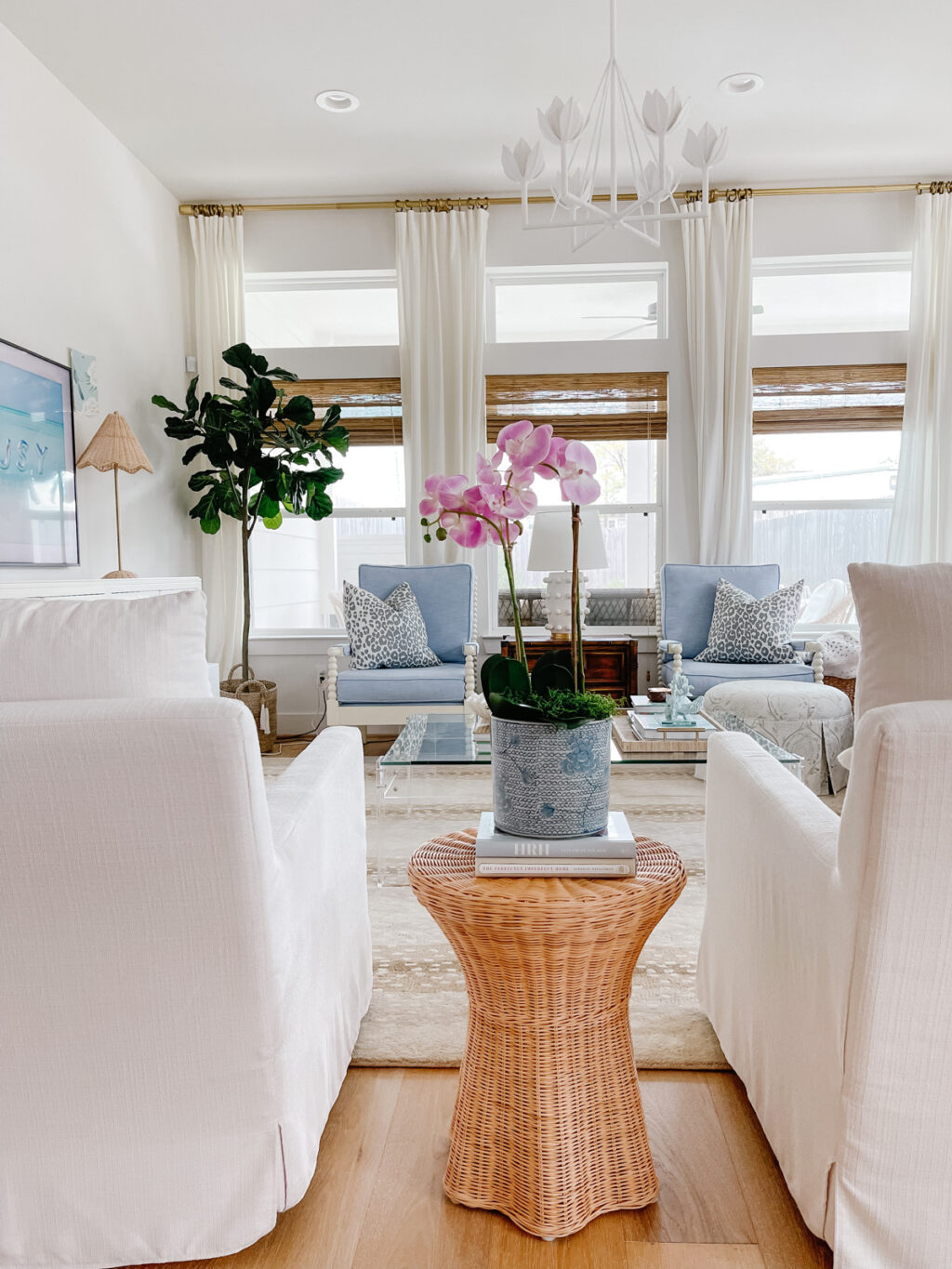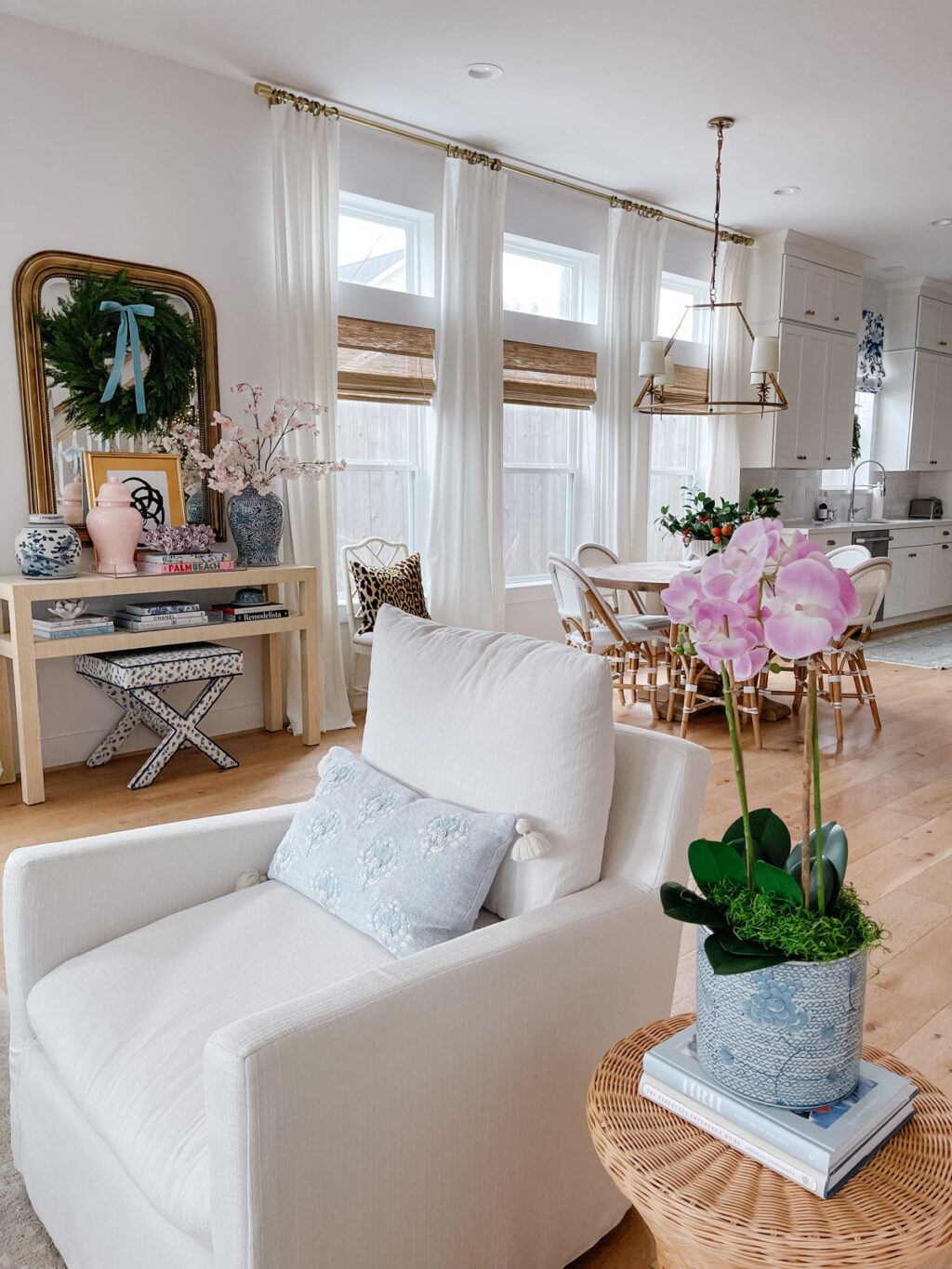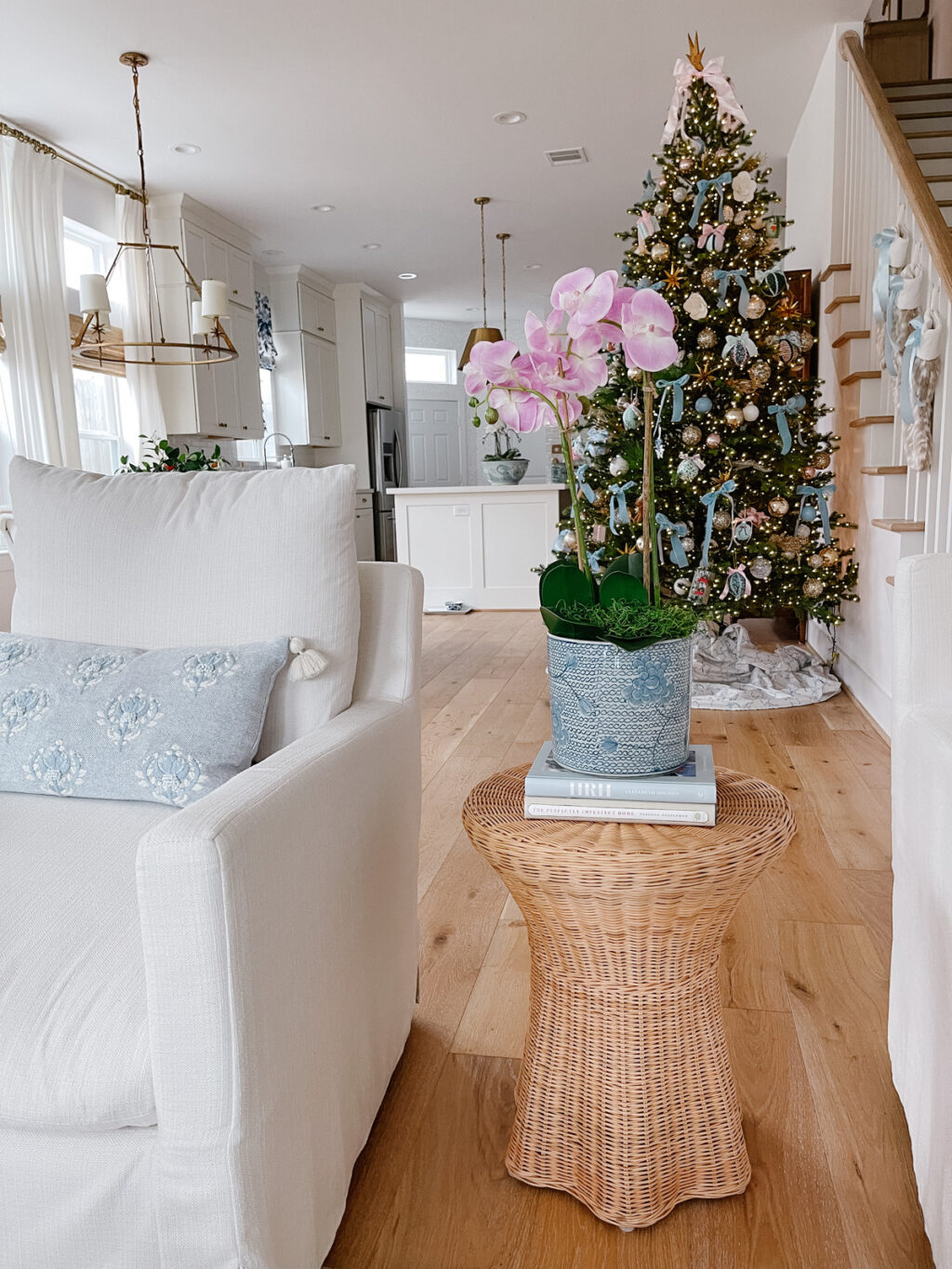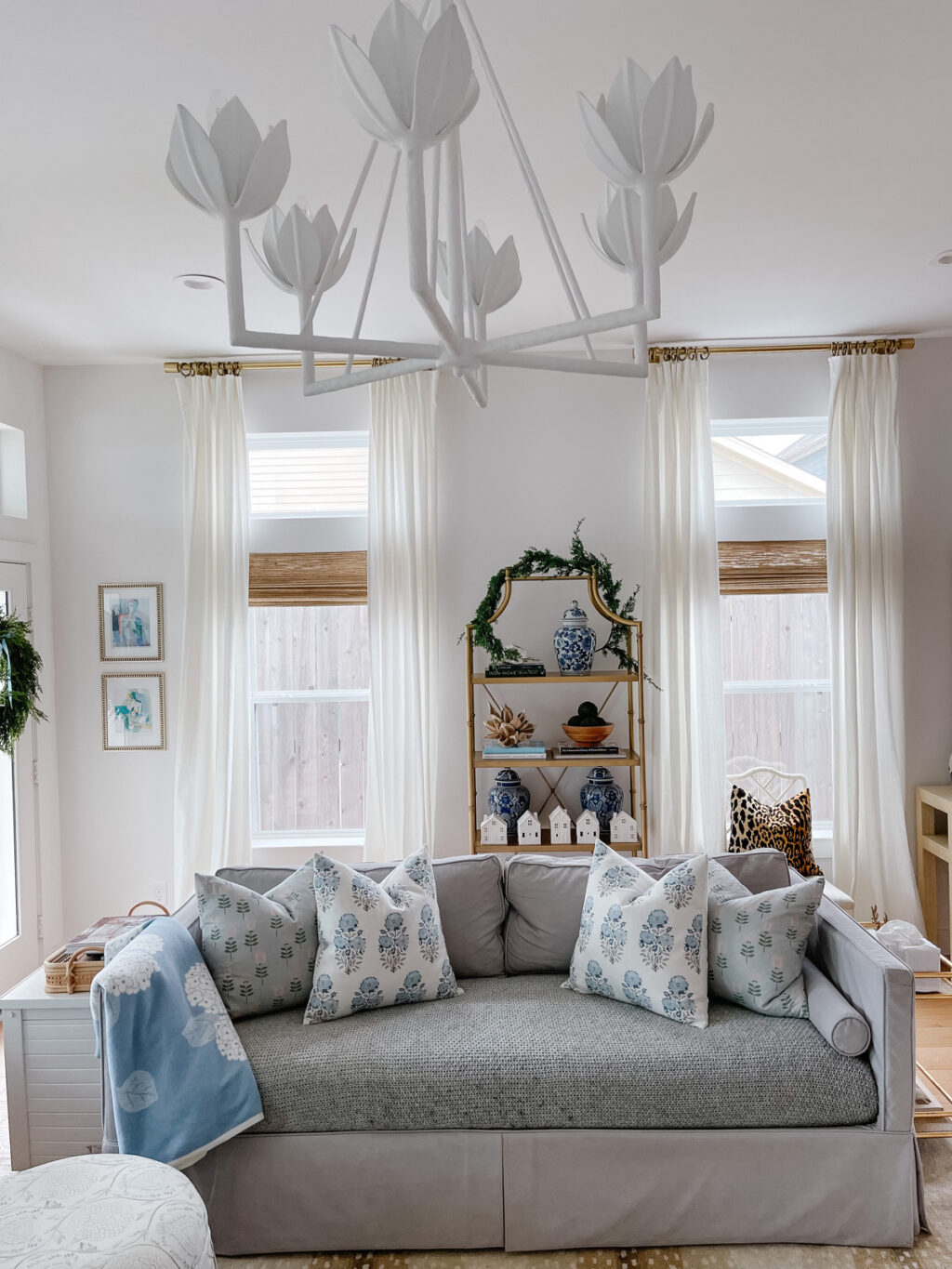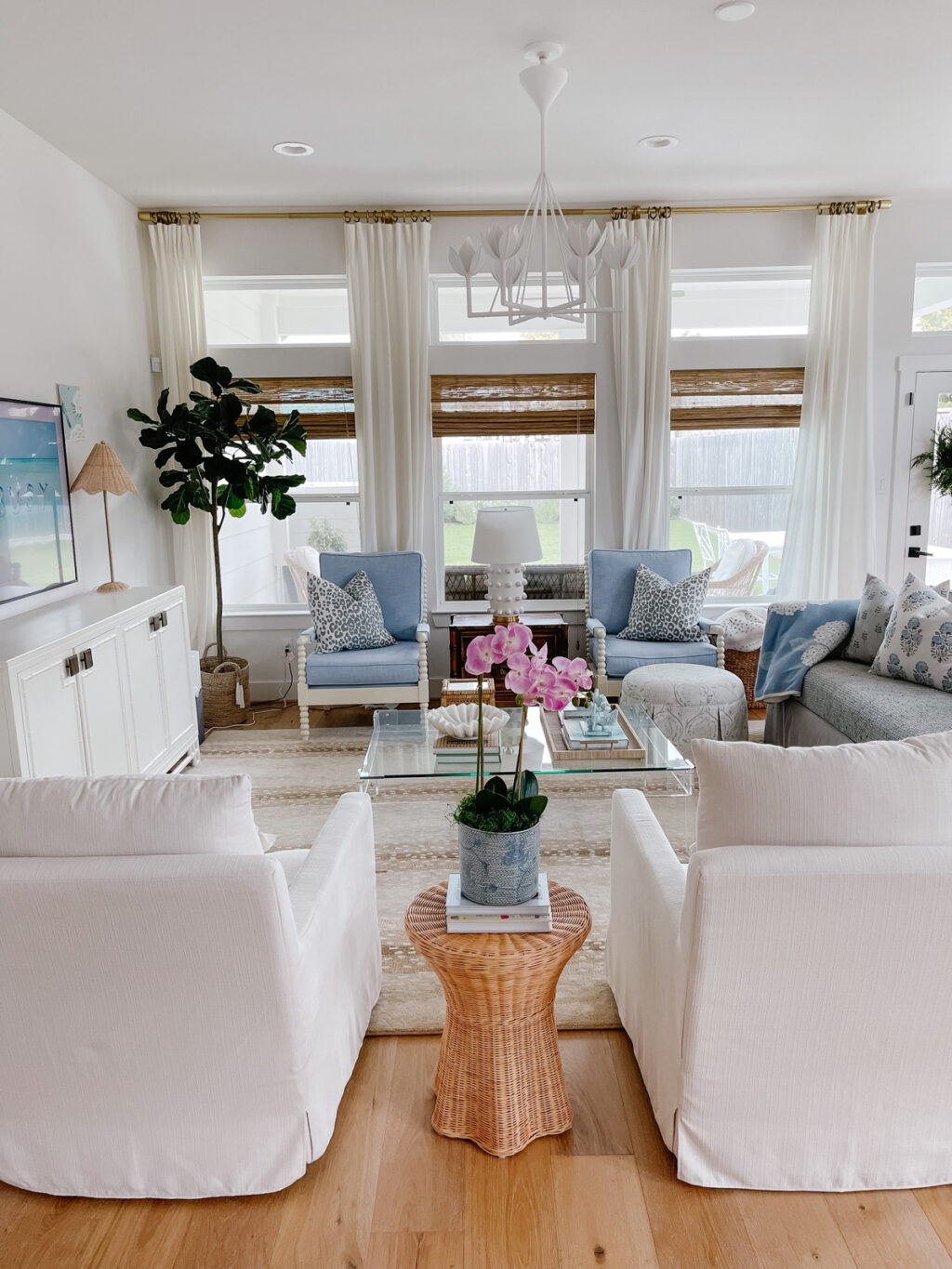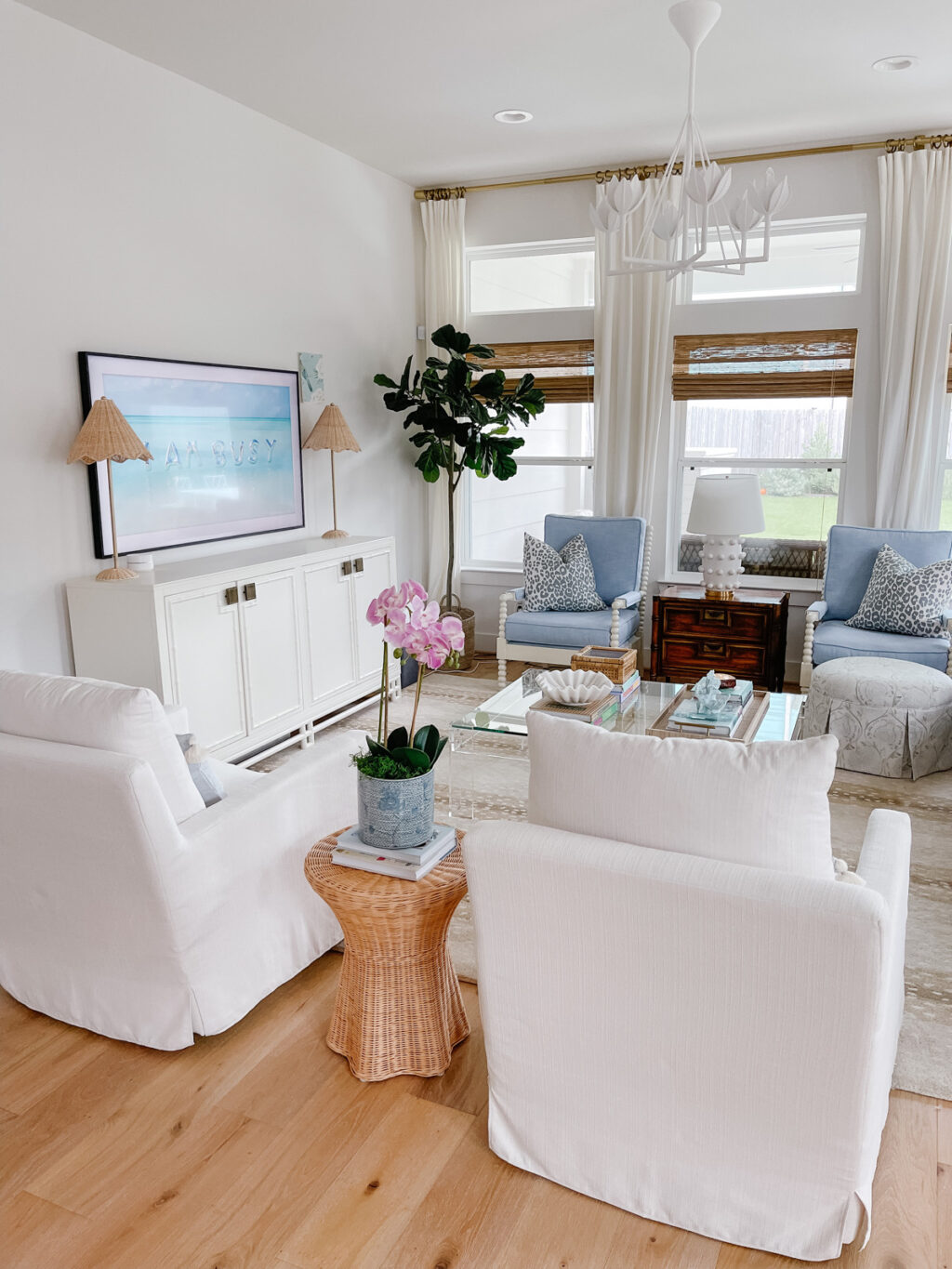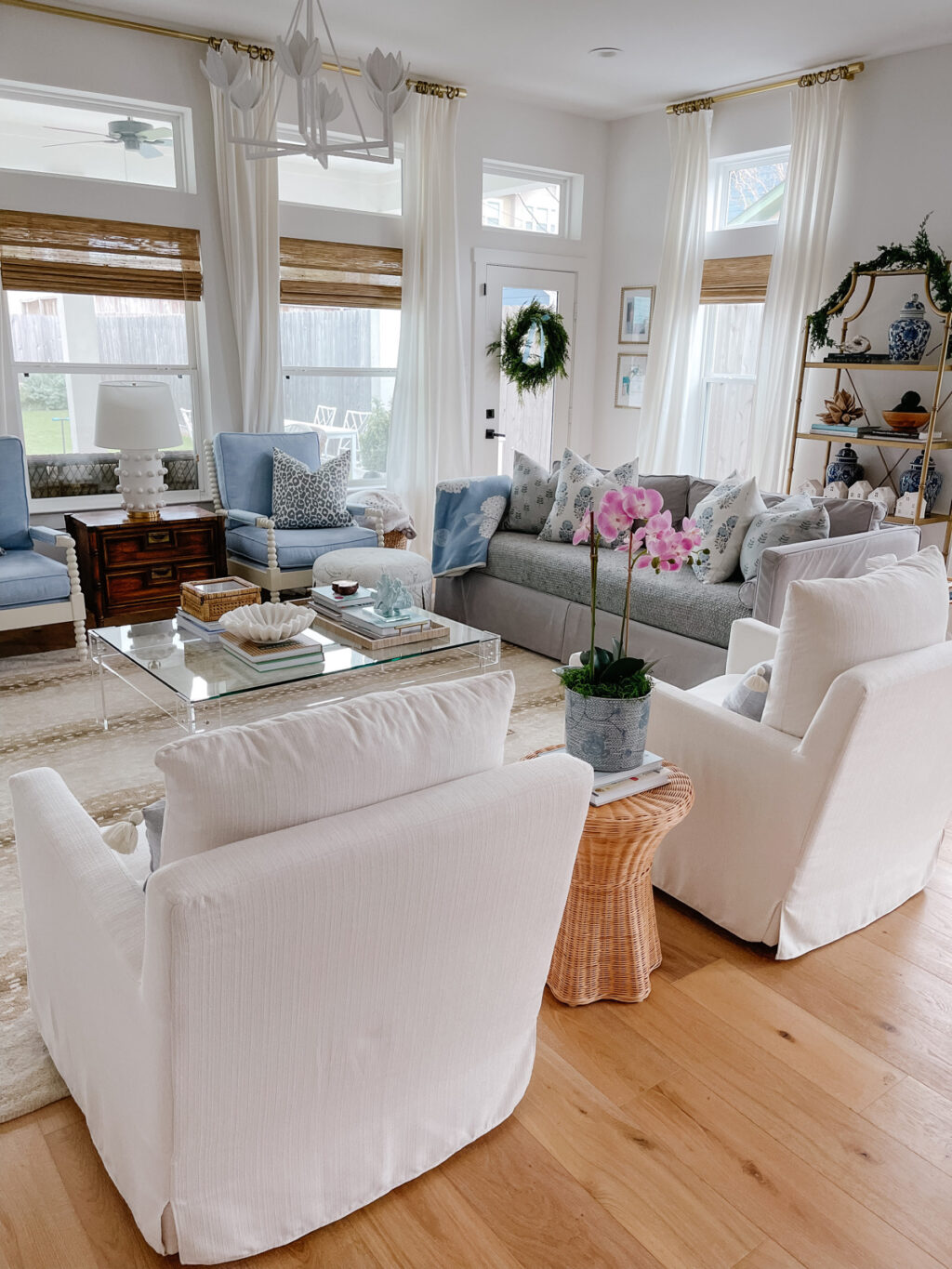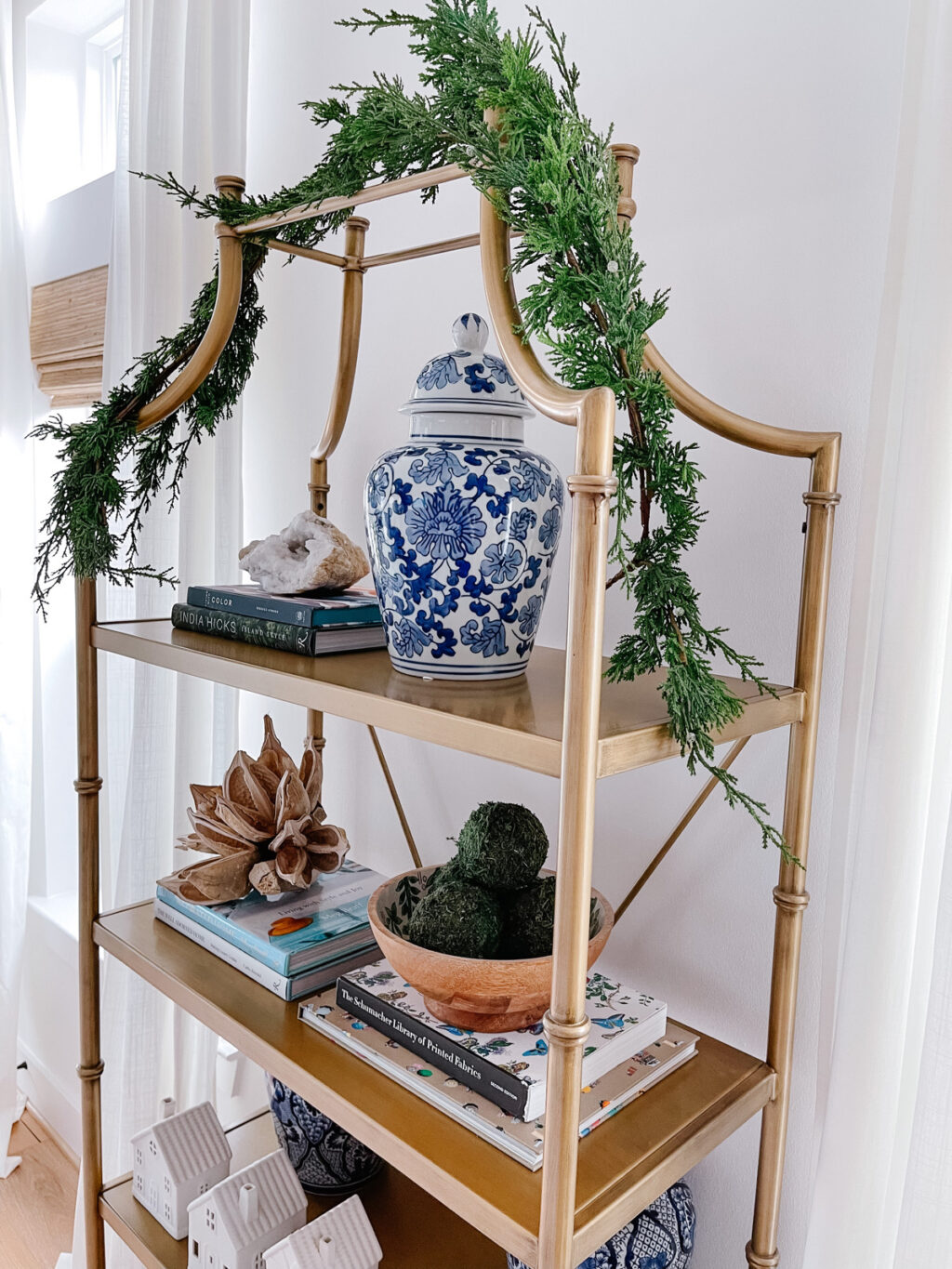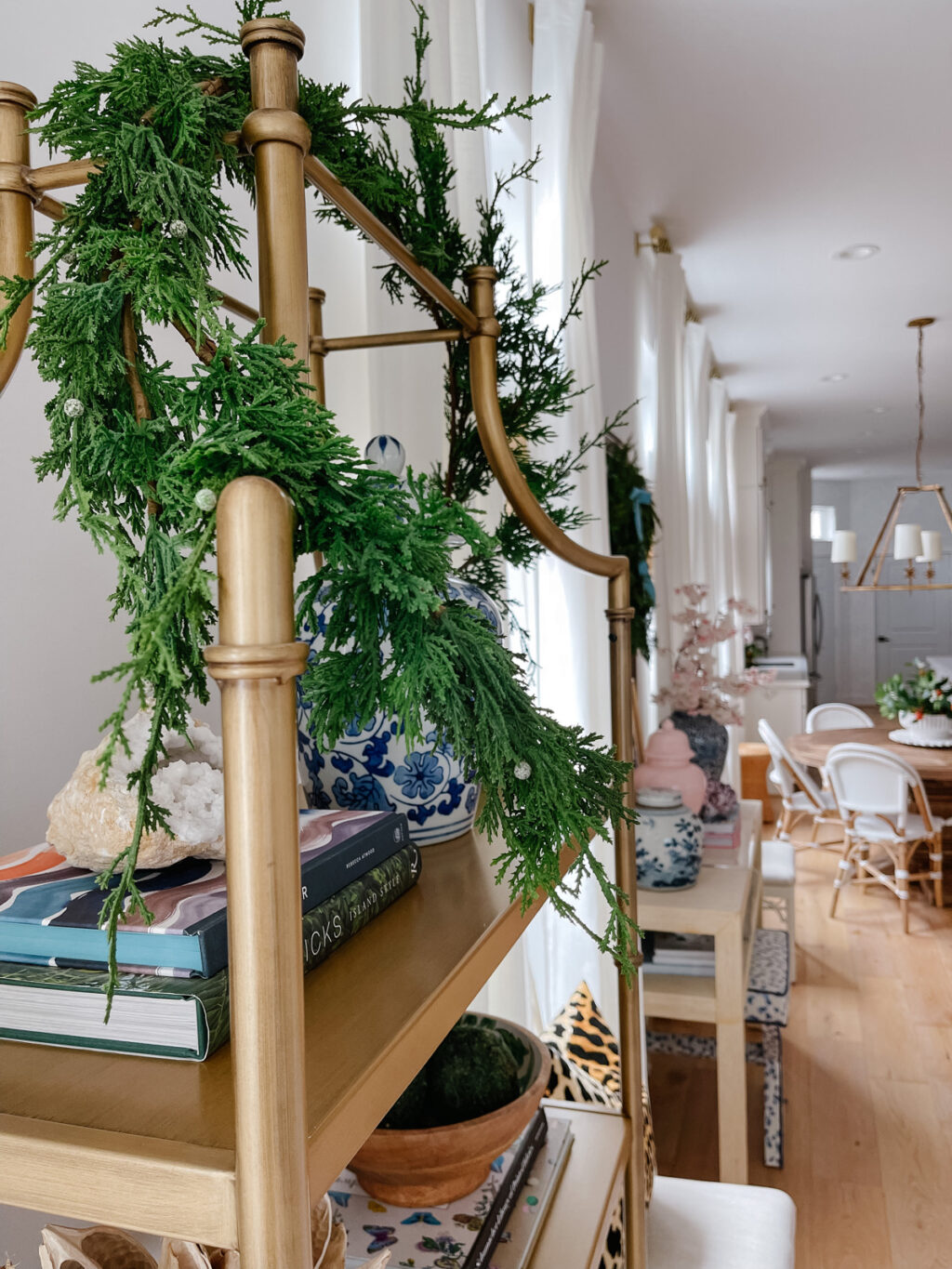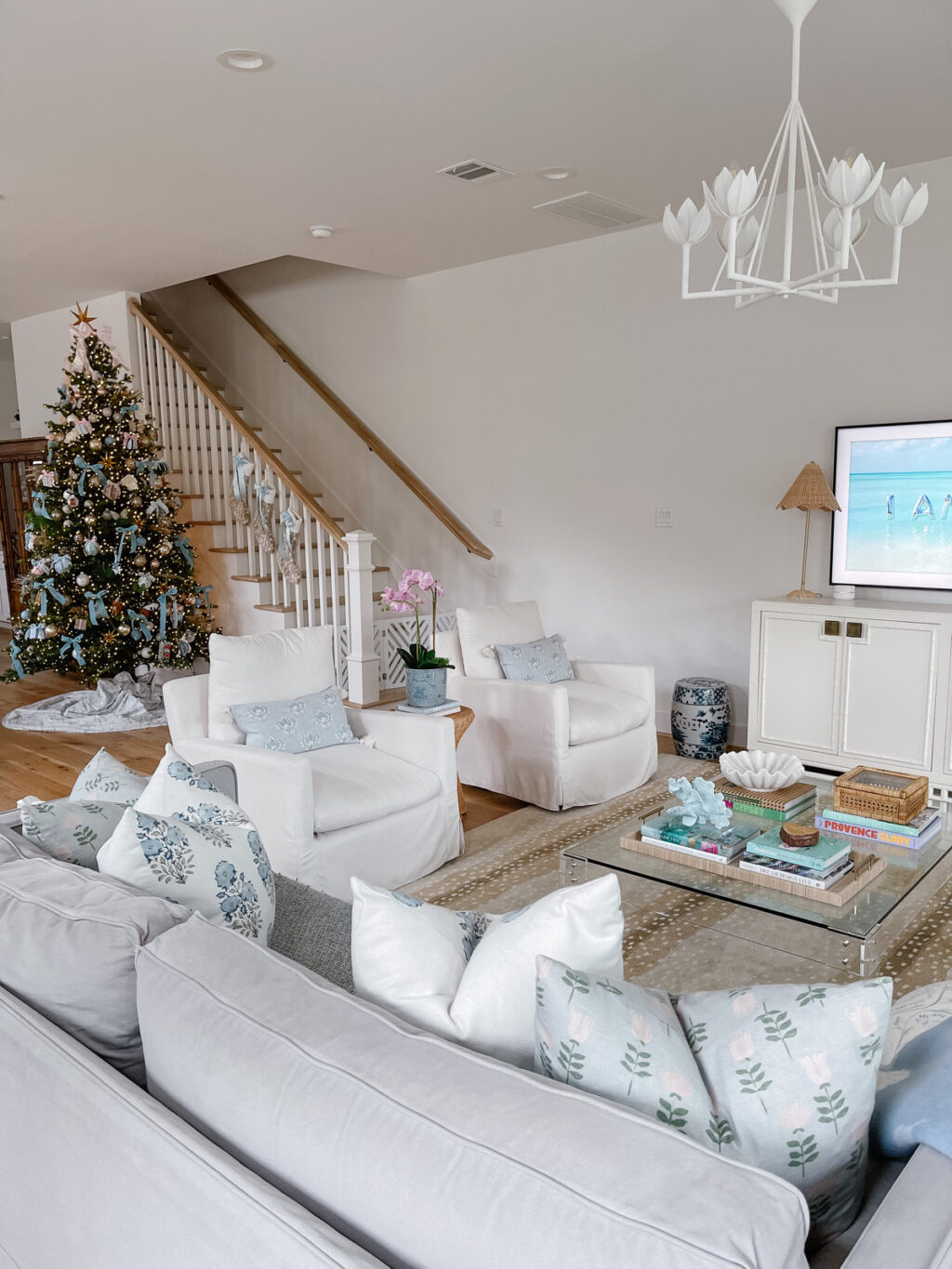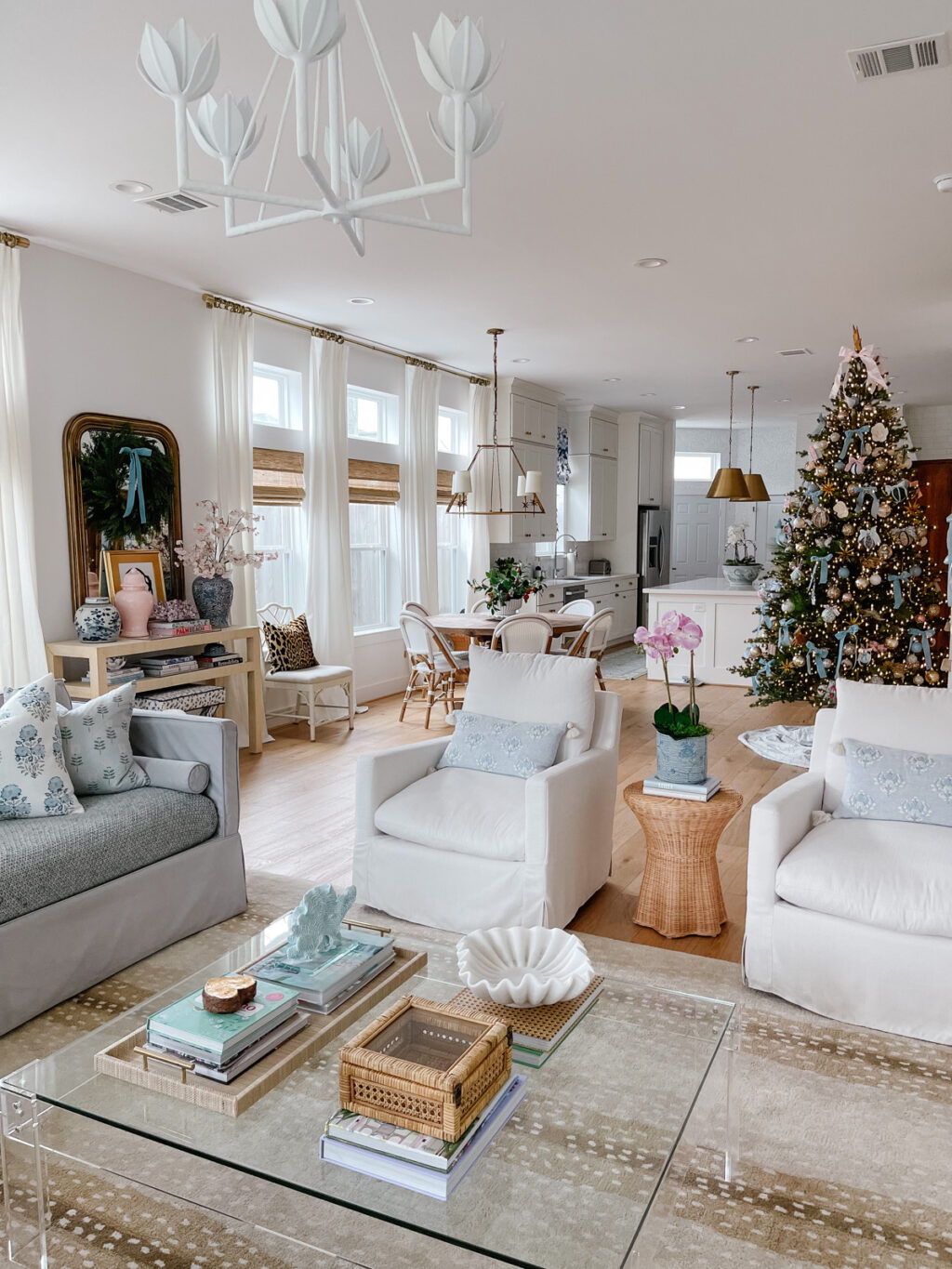 I recently added this cane glass top display box to our coffee table – it's great for holding remotes and other items. I also have a marble wavy bowl there – it's so beautiful. You can shop wavy marble bowls here.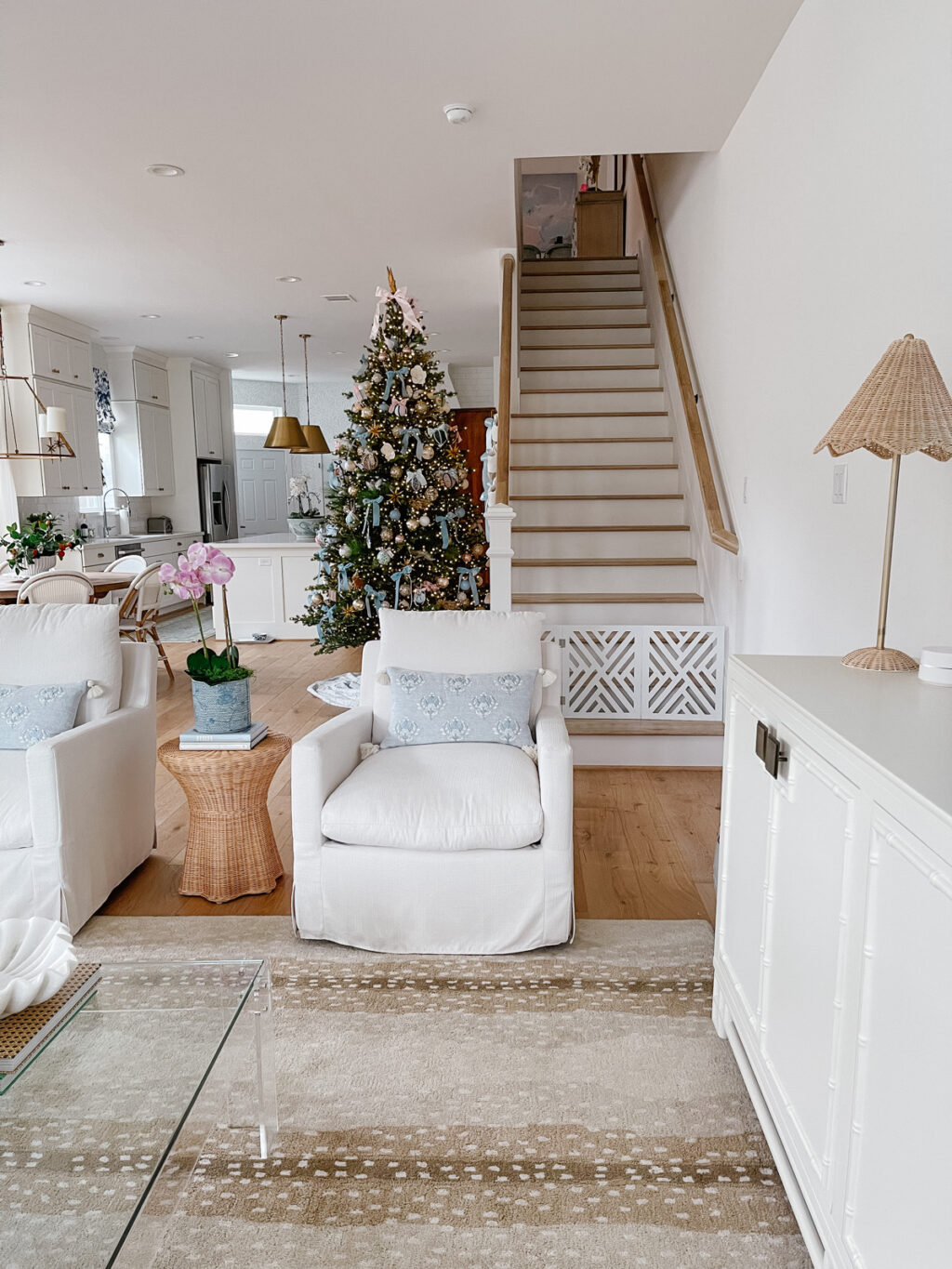 Thank you for reading and I hope y'all enjoy this year's decor! I'm still waiting on our tree skirt to arrive (using a tablecloth for now) and I'll update when it arrives!
Shop the Post