I follow a lot of artists on Instagram and have been inspired by so many of them who are releasing Christmas tree ornaments that are hand-painted. I was intimidated at the prospect of trying it because it's surprisingly challenging to paint on a sphere. I was inspired by Riley Sheehey's beautiful ornaments and even purchased some of the Nutcracker ribbon she designed (it sold out in five minutes!)
I love supporting artists whose work I love and am often inspired to try my hand at my own projects, just for fun. I'm taking a watercolor class Riley is hosting on the 30th – Harper and I can't wait (it's virtual!)
I have a large collection of acrylic paints that we use for all kinds of kids crafts and projects and decided to paint a few white ornaments I already had and then hand-paint designs on them. I'm pretty pleased with how they turned out given I have zero experience painting like this and can't wait to hone my skills as I continue to practice!
Truthfully, I have found crafting and creating art to be extremely therapeutic and positive for my mental health and I think that's why I'm so drawn to it. I am on my phone and laptop so much due to the nature of my work, that it's so nice to spend chunks of time solely devoted to creating in a non-digital way. I love producing something tangible and special.
The pandemic has limited my social plans and I know so many of us are spending more time on our phones than ever (even if it's not a part of your work like it is for me!) If you find yourself scrolling a lot, try to plan a weekend project that allows you to use your hands to create – it's kind of magical how you start to long for that time focused on a project. I love that every time I look at my tree, 75% of its contents are made by me (I still have the ornaments I made nearly a decade ago on it).
Here's what you'll need to make painted ornaments:
SHOP ORNAMENT PAINTING SUPPLIES


I first painted my ornaments a solid color and let them dry. I had to paint the bottoms separately. Next year, I will paint the ornament with a wooden stick inserted into it (like a popsicle stick) and paint the entire ornament at once – then you can use a piece of large styrofoam to let the ornaments dry by staking the stick into the foam to hold the ornament up.
All of my ornaments were painted freehand except for the swans – I used a pencil to draw an outline. I think next time I will just freehand because I had to work harder to cover the pencil lines. Below are the ornaments I painted over the weekend…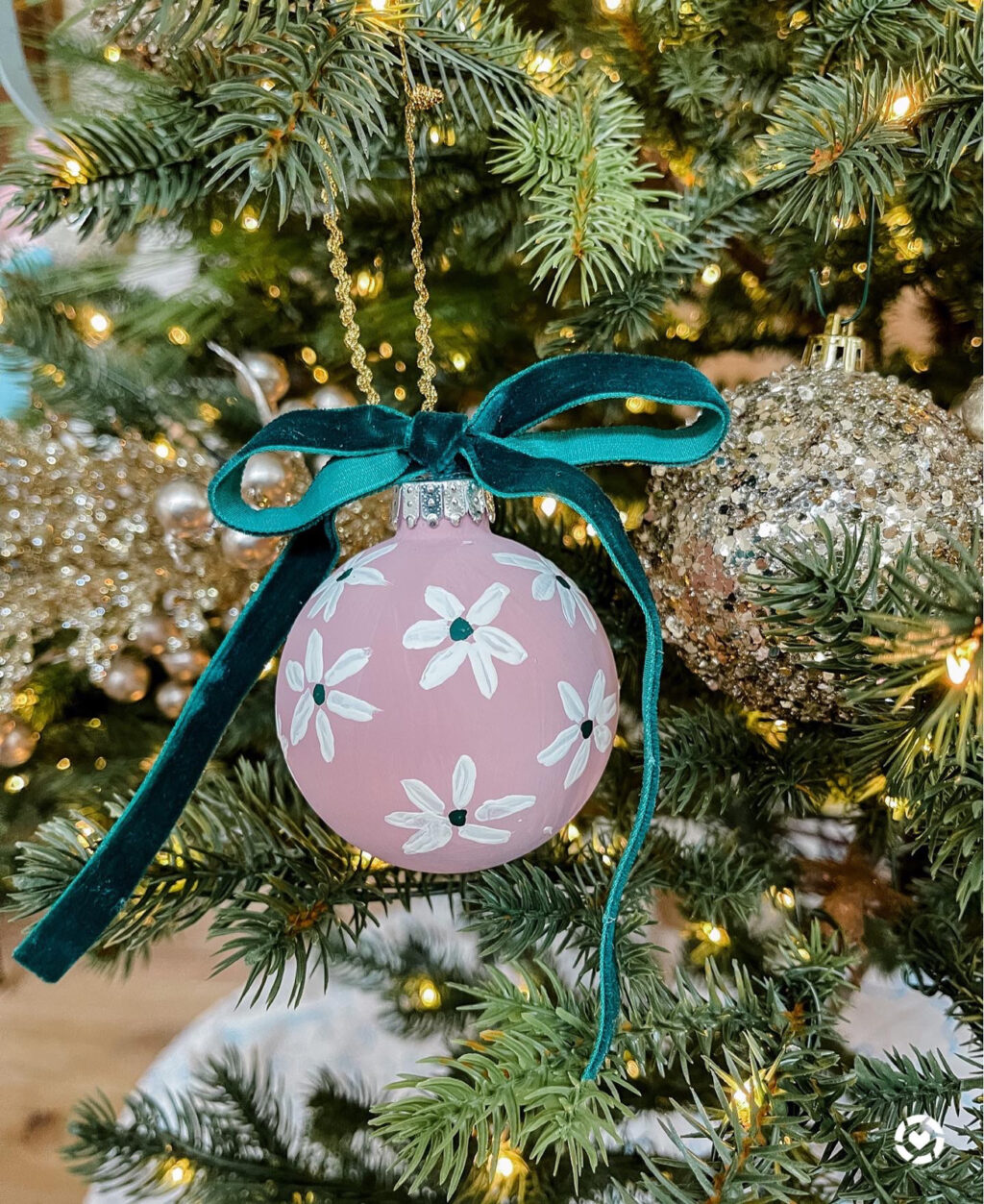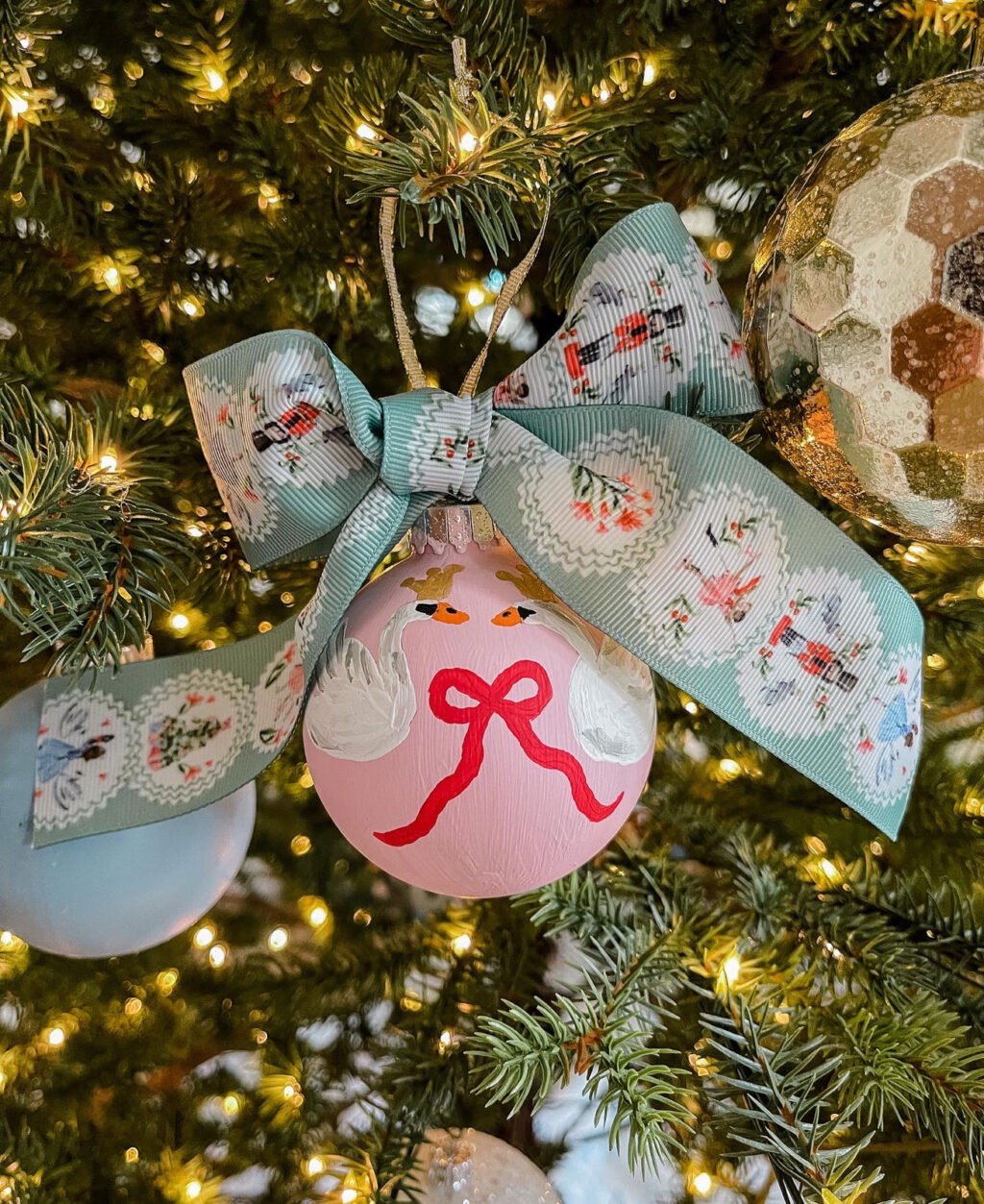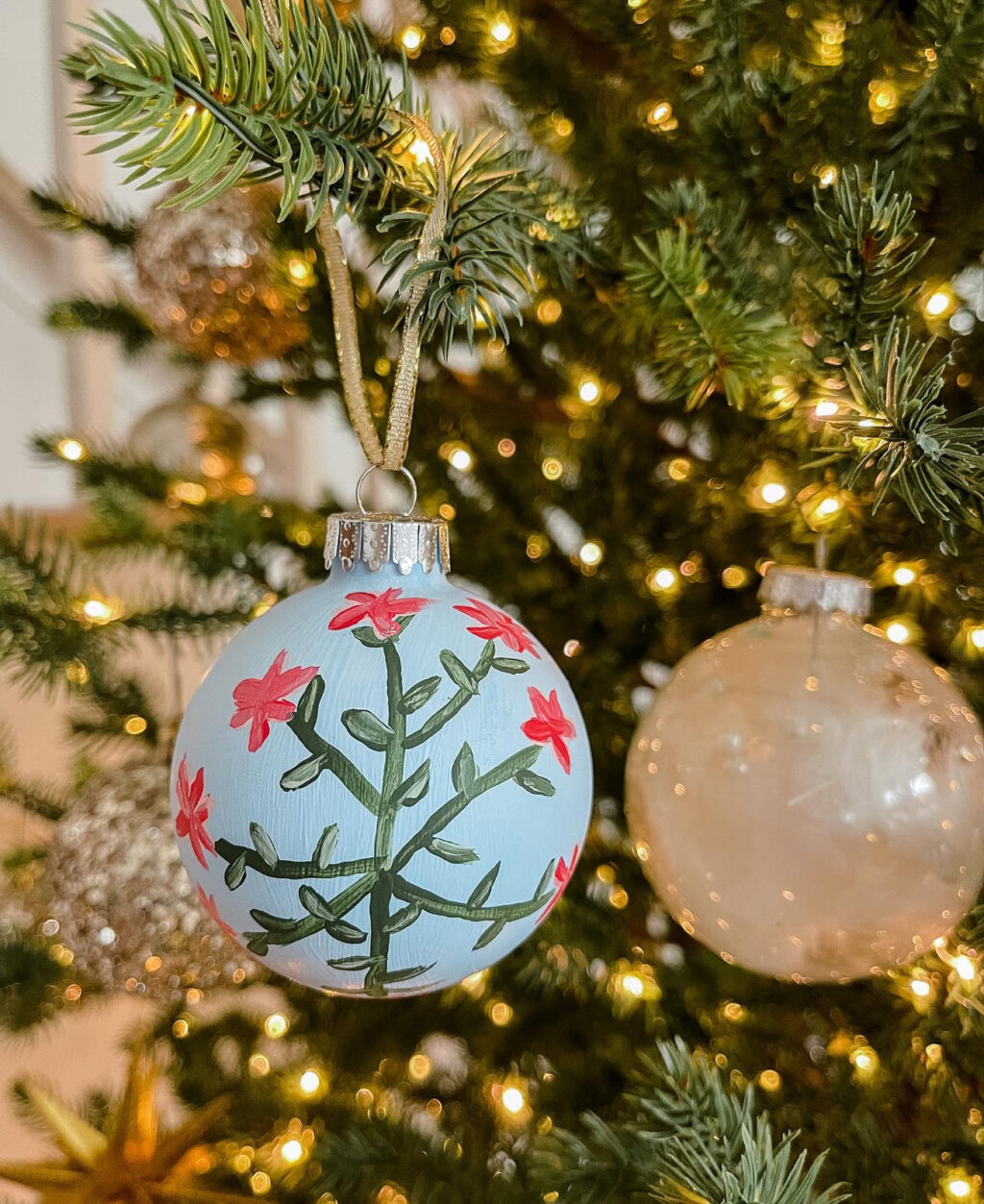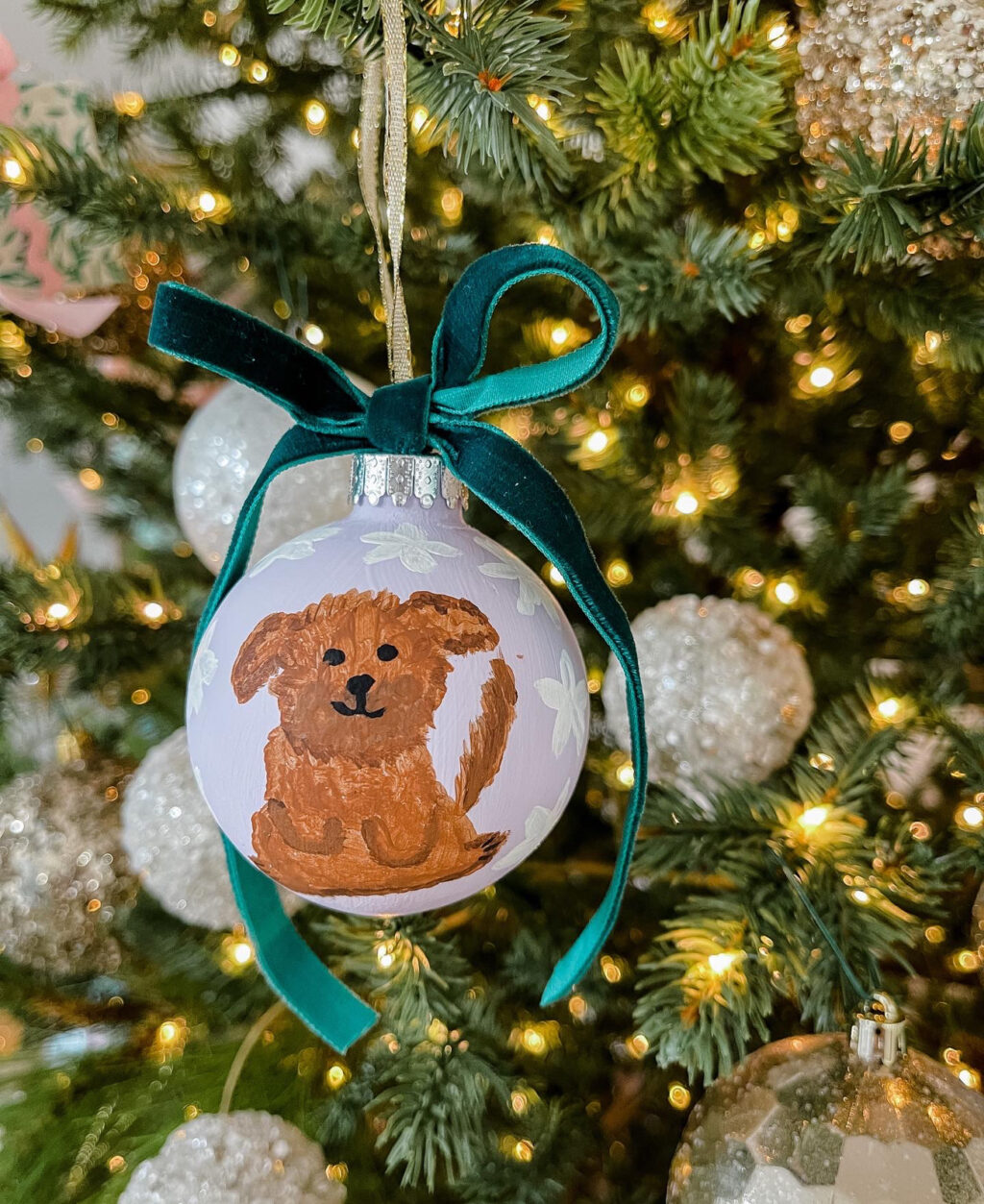 I also made more fabric & ribbon ornaments for our tree and also as gifts for others. I adore these so much – the tutorial/supplies info is in this post. Though they're by no means perfect, I think my technique gets better with each ornament I make and I love that each one is totally unique.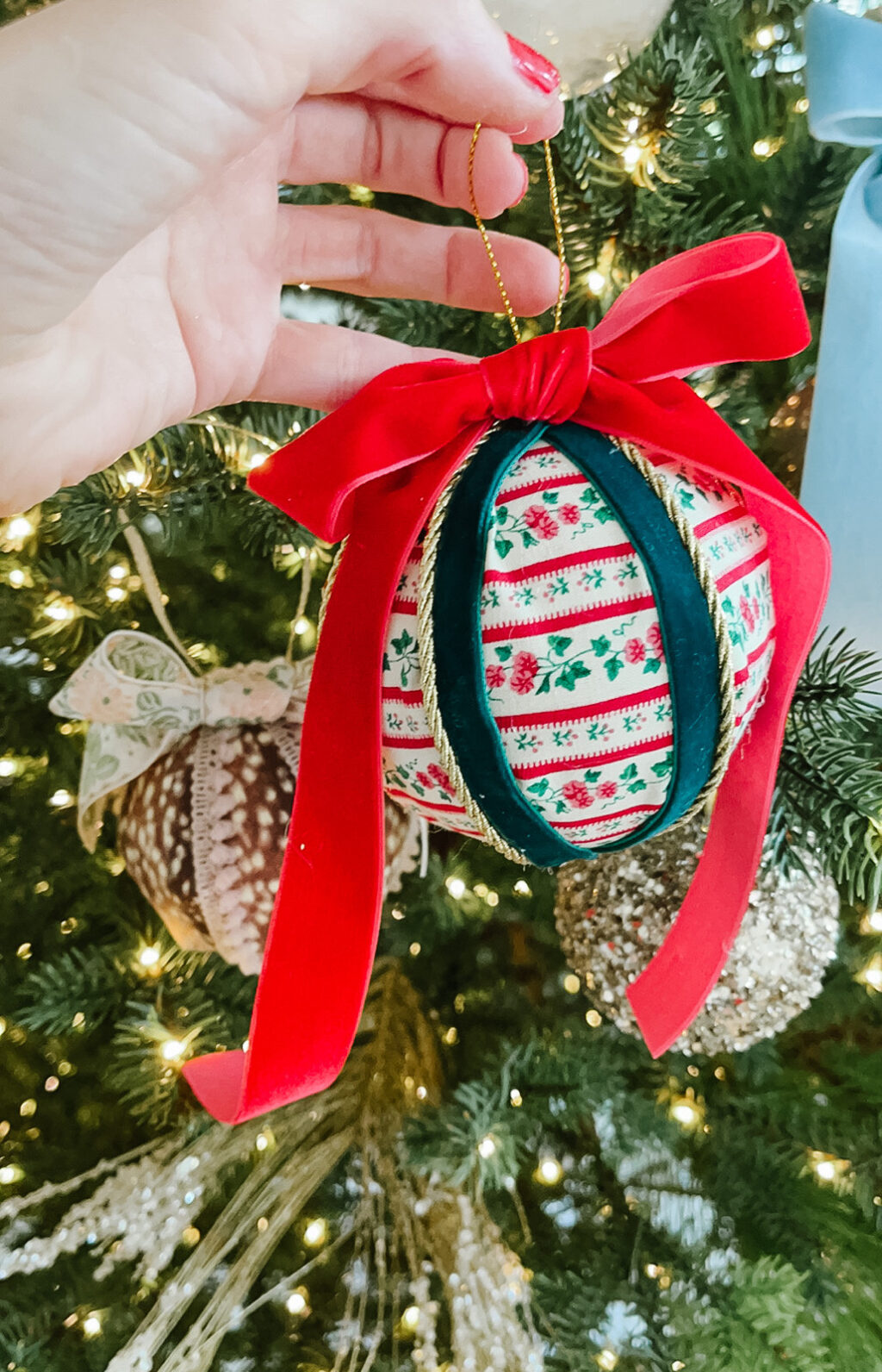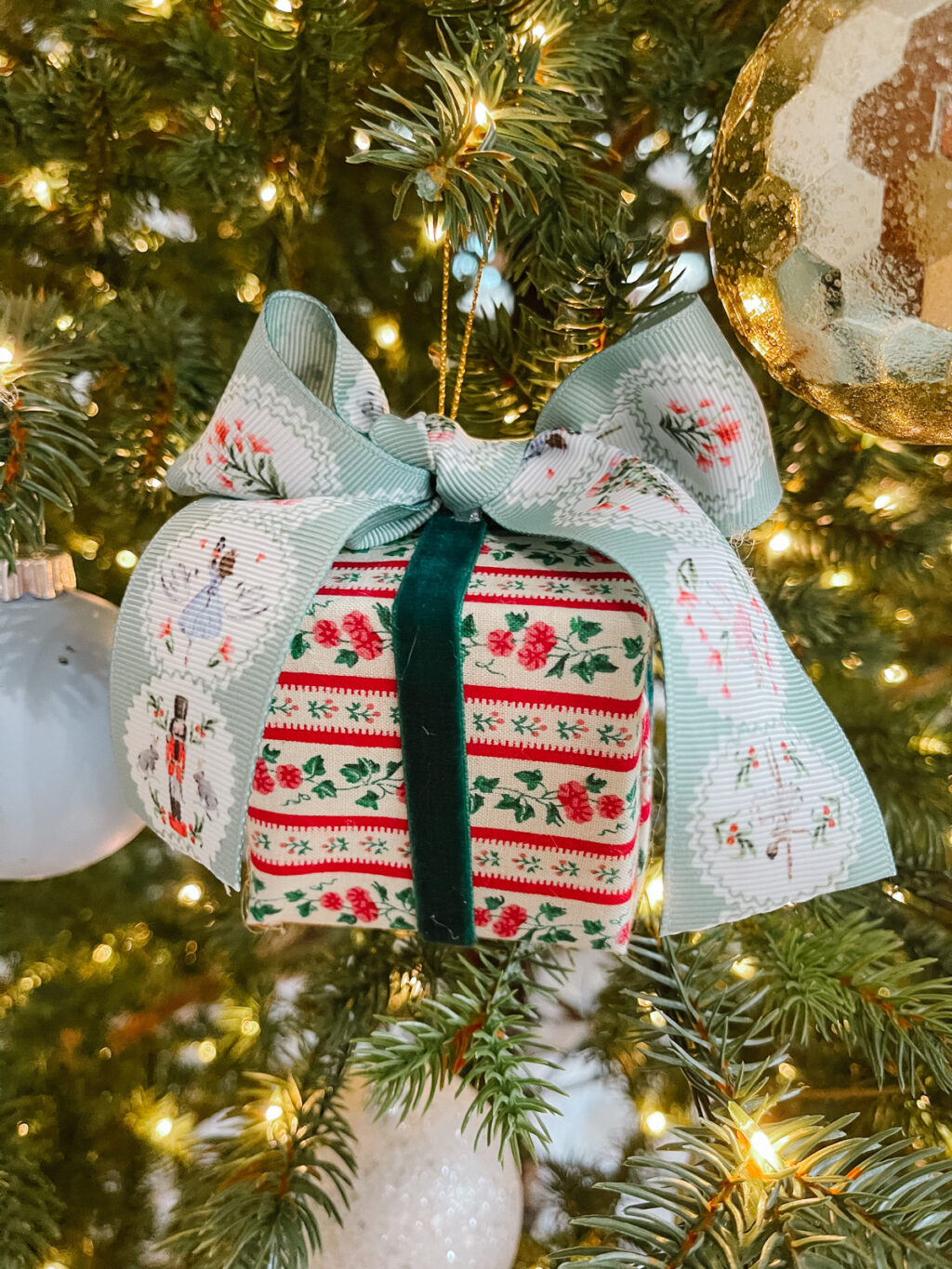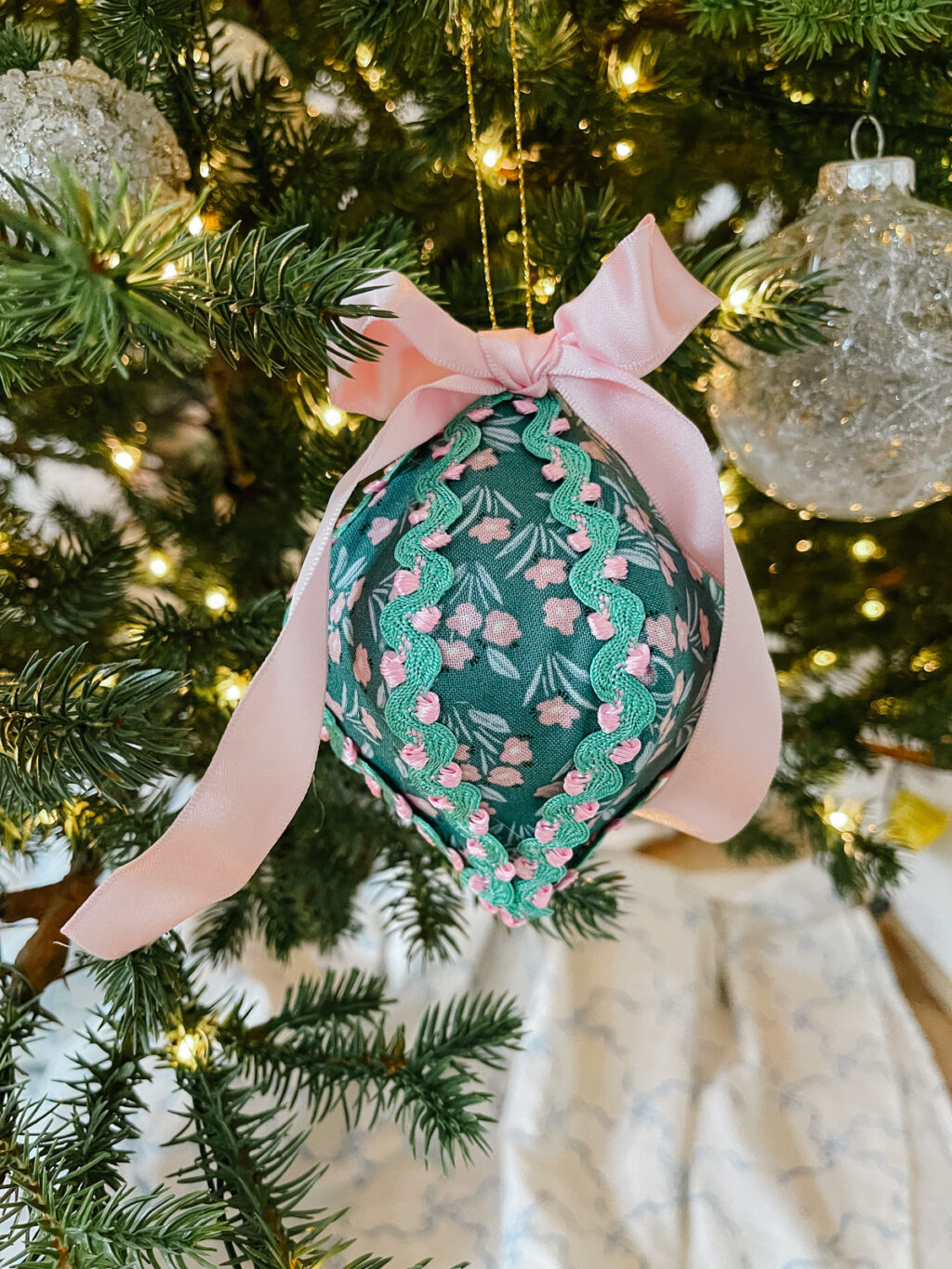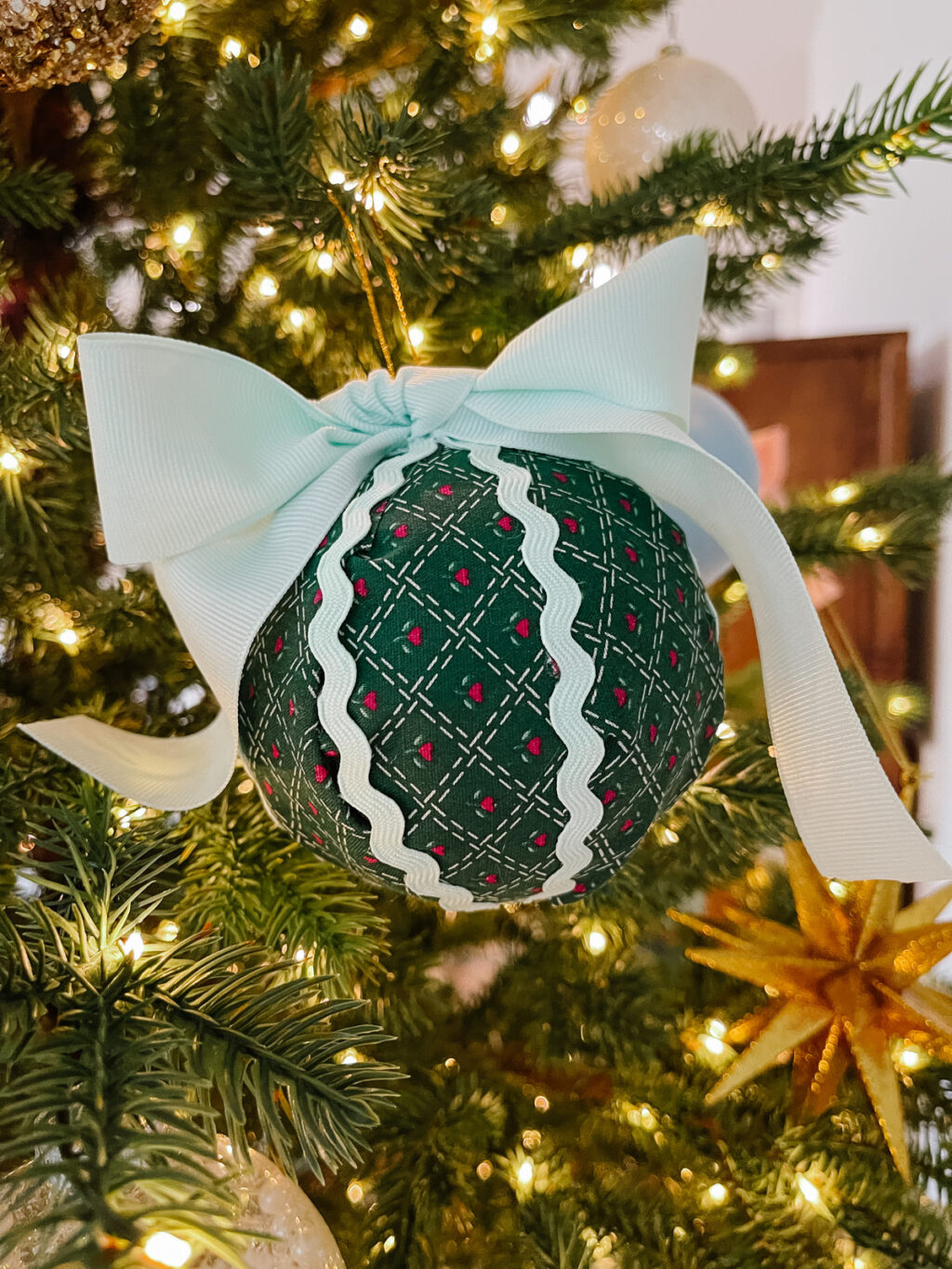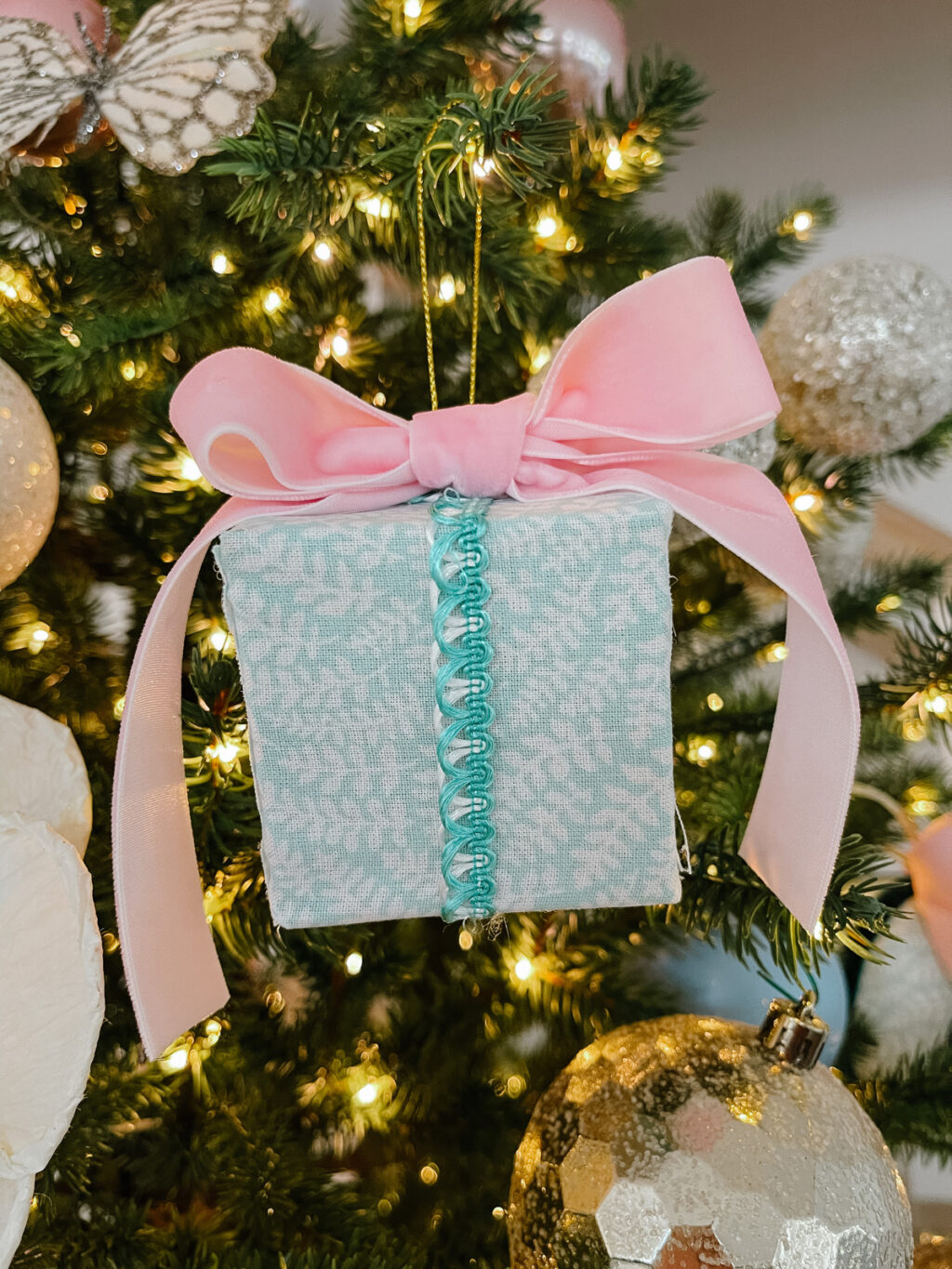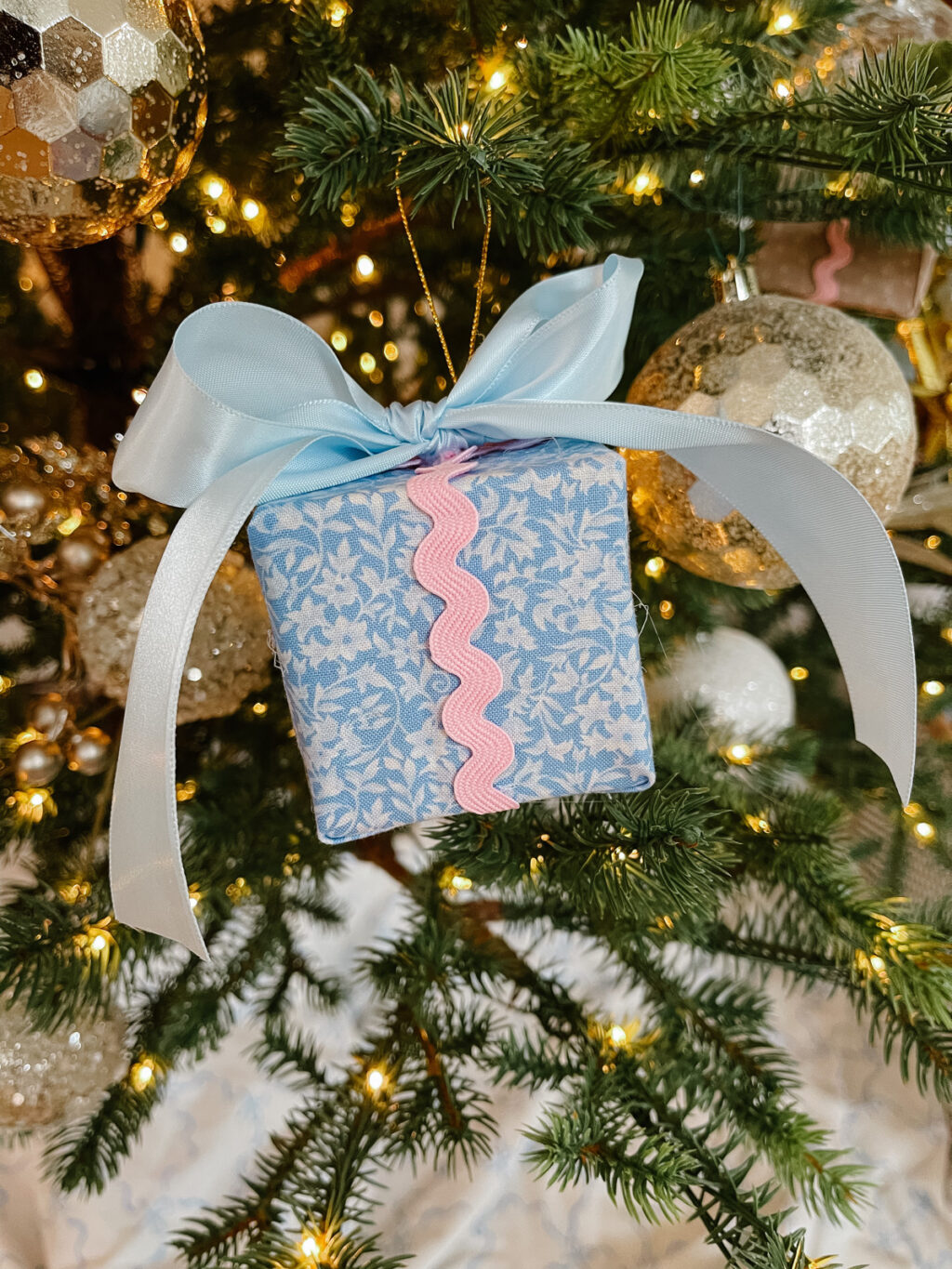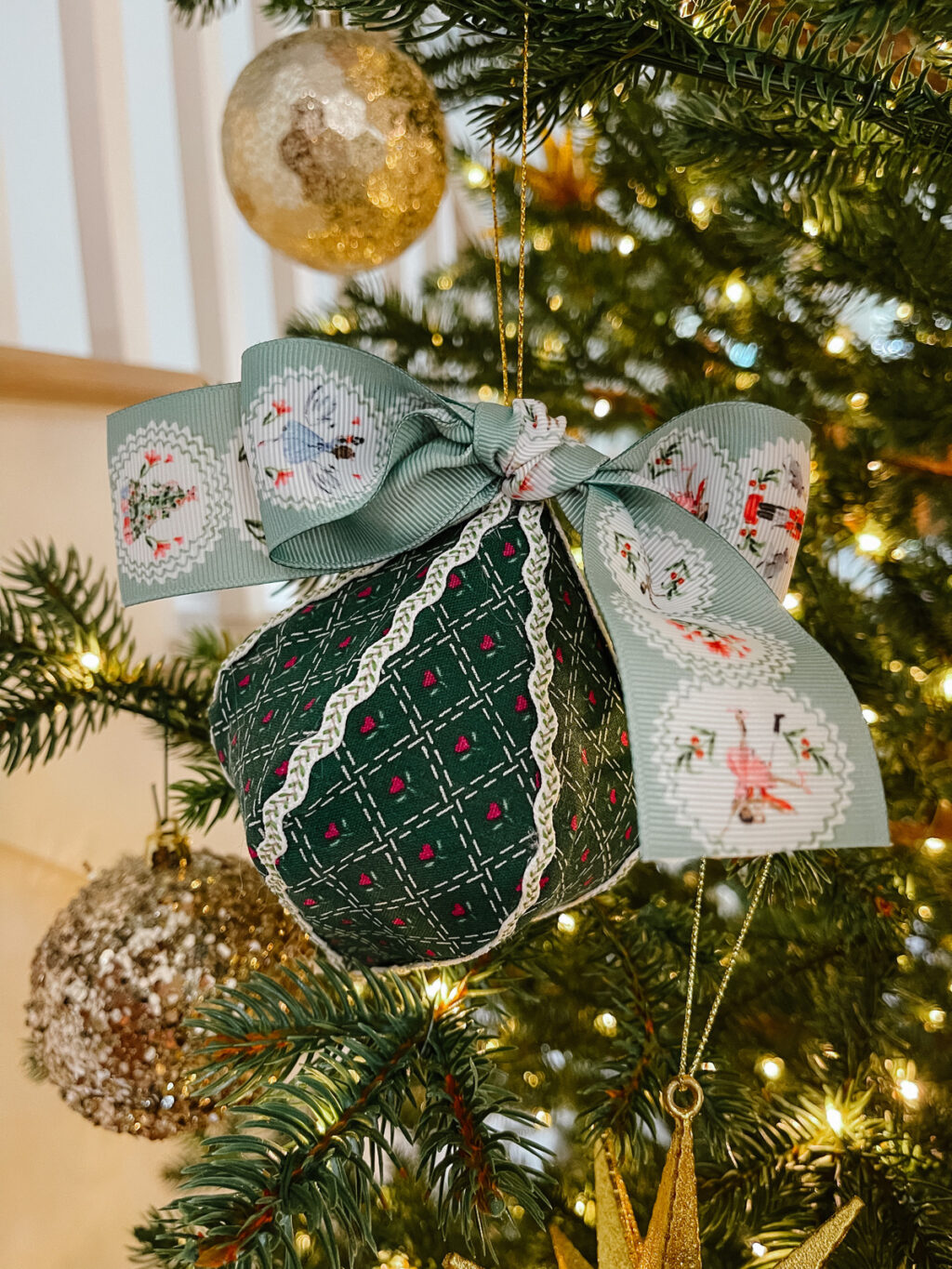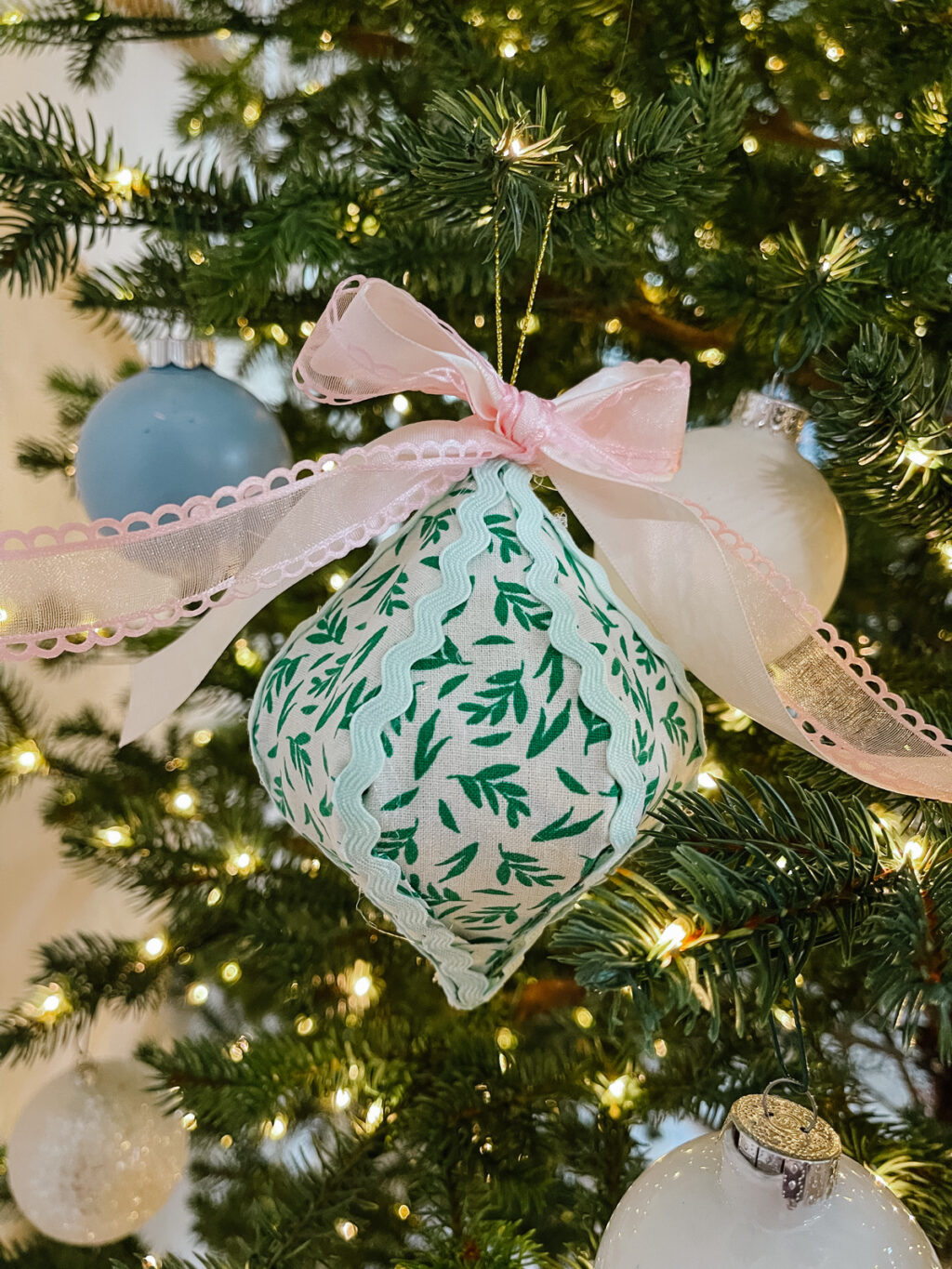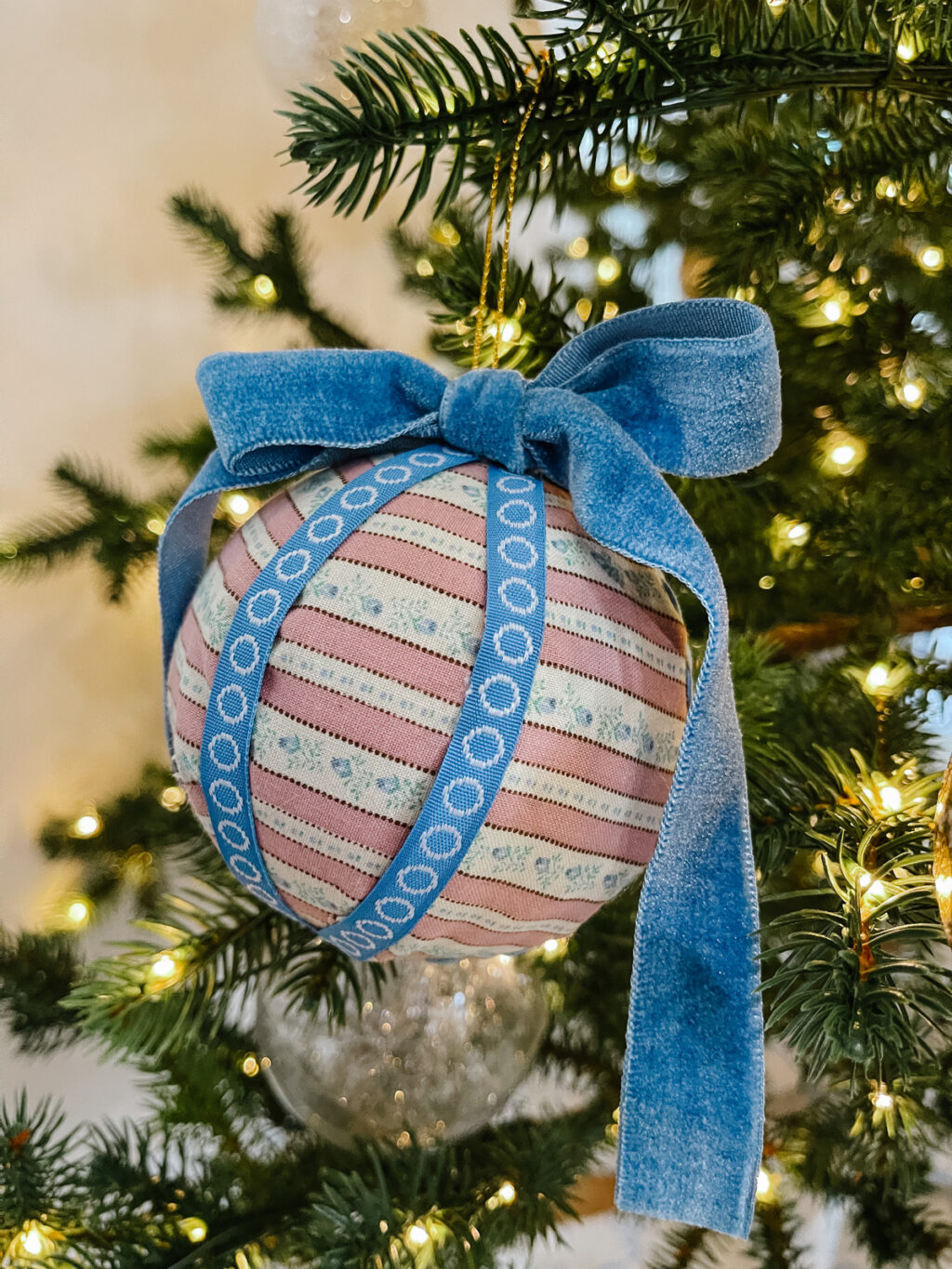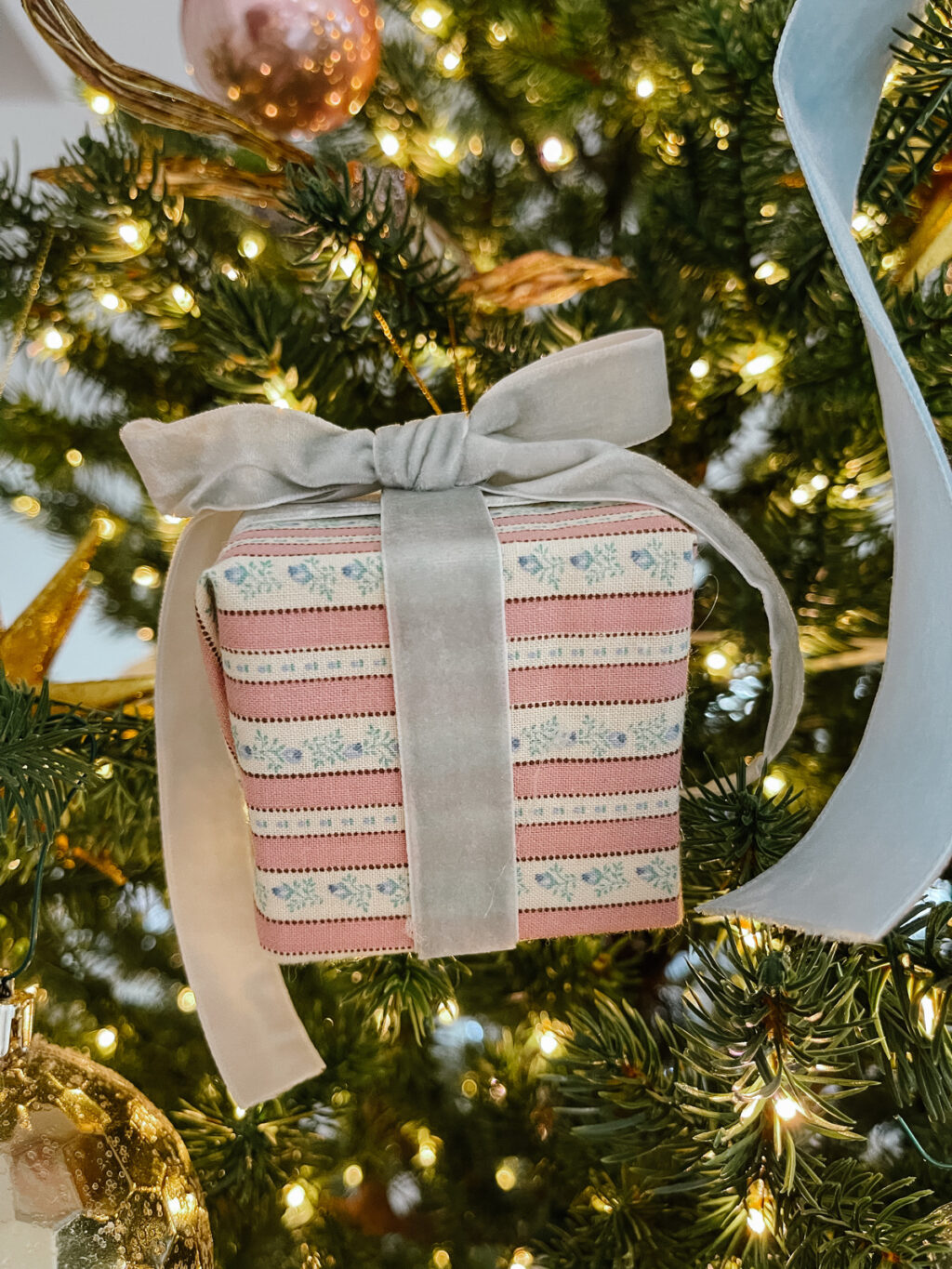 I hope these posts inspire some of your holiday crafting!
Shop the Post