Last year, I wrote a post about painting Christmas ornaments & wanted to share this year's batch!
Even though I'm a beginner and my ornaments are far from perfect, it brings me so much joy to paint. I'm on my phone and laptop a lot working, so to have hours of dedicated time focusing on making with my hands is a treat – it feels relaxing even though it can also be frustrating at times, too.
Harper has been enjoying painting as well, so it's a fun activity we can do together. Let me know if you've tried painting ornaments at home.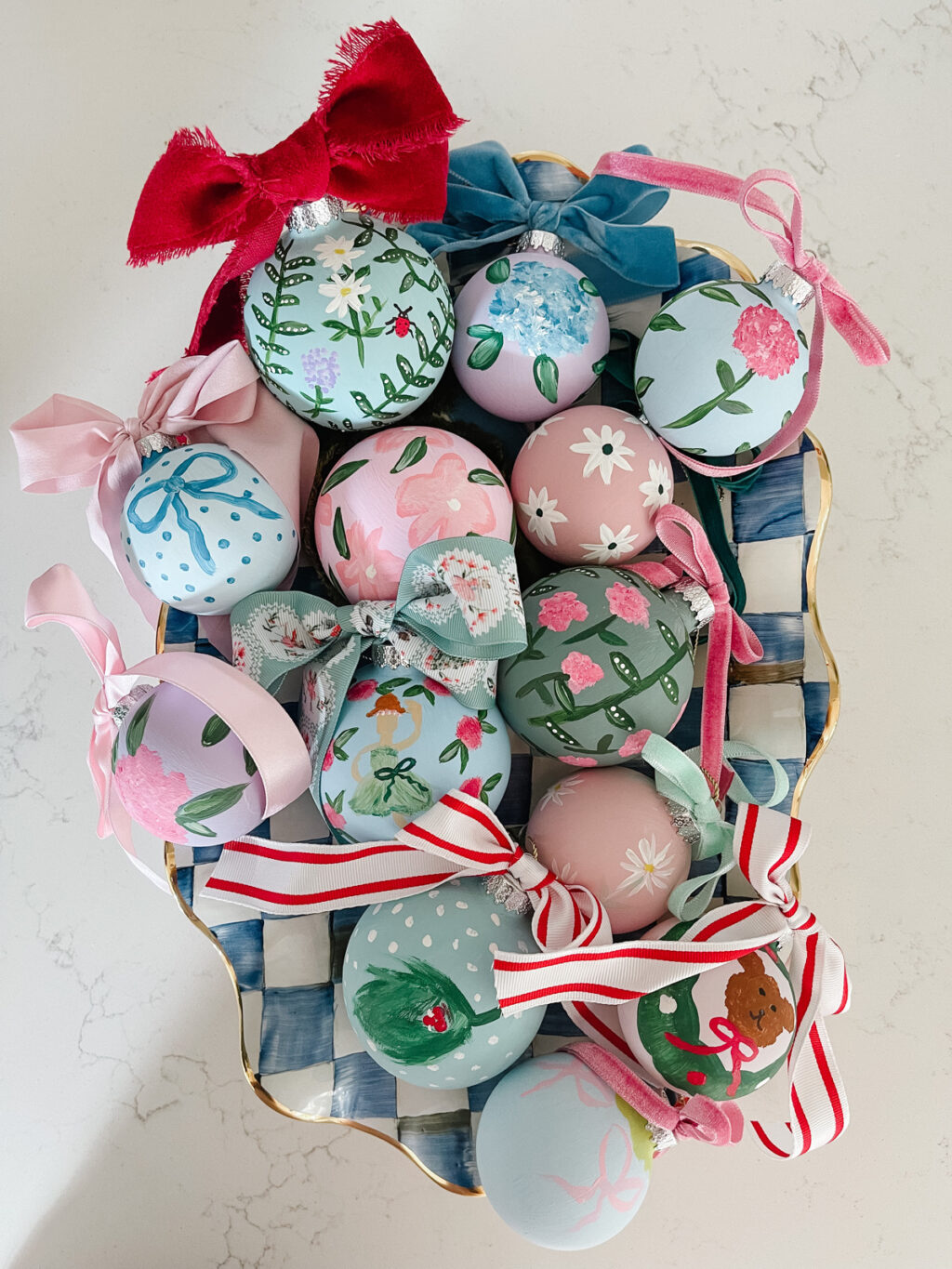 Here's what you'll need to make painted ornaments:
SHOP ORNAMENT PAINTING SUPPLIES