ONE
Today is the reunion episode of Love is Blind Season 2 and I fully admit I will be watching it with genuine interest because this season just sucked me right in. I don't even watch The Bachelor or any Housewives shows anymore, but Love is Blind has me invested from episode 1. I know it's a reality show and much of it is likely staged, but damn the season was bad (to be clear, it was bad in an OH SO GOOD WAY).
We also finished watching Inventing Anna, the Netflix produced show about Anna Delvey (Anna Sorokin) and we really enjoyed it. I hardly looked at my phone while watching – that's always a sign to me that a show really captured my attention, lol. I read the Anna Delvey story years ago when it first broke, so I was familiar with most of the details but the show really goes in depth. The actors were all fantastic – really worth the watch!
I just finished Call Me Maybe on Audible and my goodness it was such a sweet and heartwarming book! It was short and a quick listen! It didn't have any steamy scenes – it was very innocent, sweet and heartwarming though! I'm now listening to Hook, Line and Sinker, the second book I've read by Tessa Bailey. I LOVED It Happened One Summer, so I know this will be a good one!
I'm also still reading The Body Keeps the Score – I try to read one chapter a night. Since it's about trauma, that's about all I can handle since I like to sit with my thoughts after each chapter and be able to process the information. It's been a nice way for me to get back into reading printed books versus listening on Audible.
TWO
THE amazon bow shoes came in and they're really good! I sized up to an 11 and think I could have gotten away with a 10.5 but they don't come in that size. These are a lookalike for a designer pair that is over $300, so I'll gladly get these for under $70 since I don't wear heels like this often. So cute and fun for wedding season and they come in lots of colors! Mine are from this vendor (most sizes sold out) but I also found them here, here and here.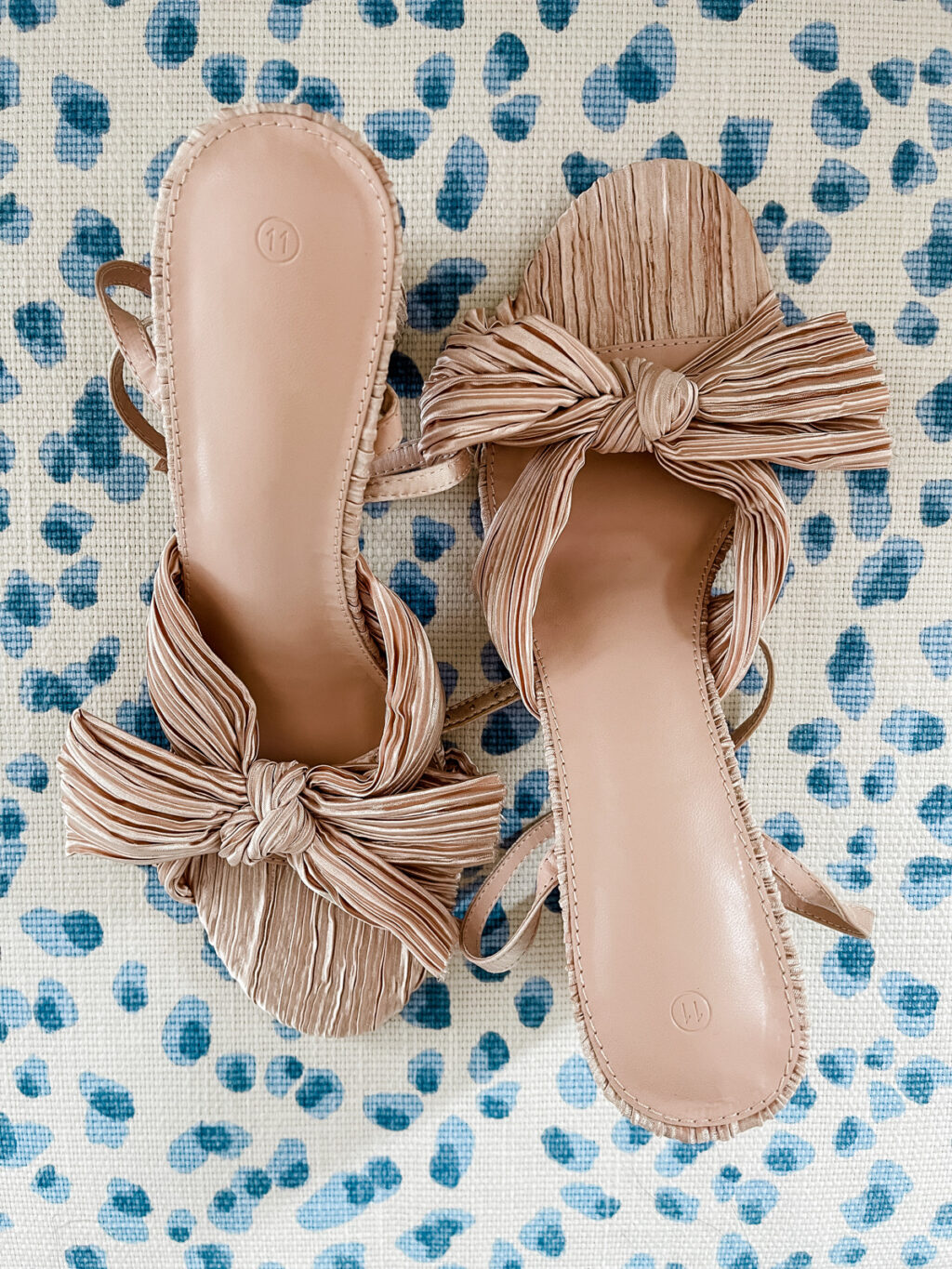 THREE
I updated our gallery wall this week with new images from our family photo shoot! All of the information about our gallery wall including the frames can be found in this post. You can see details about the updated gallery wall in this Reel!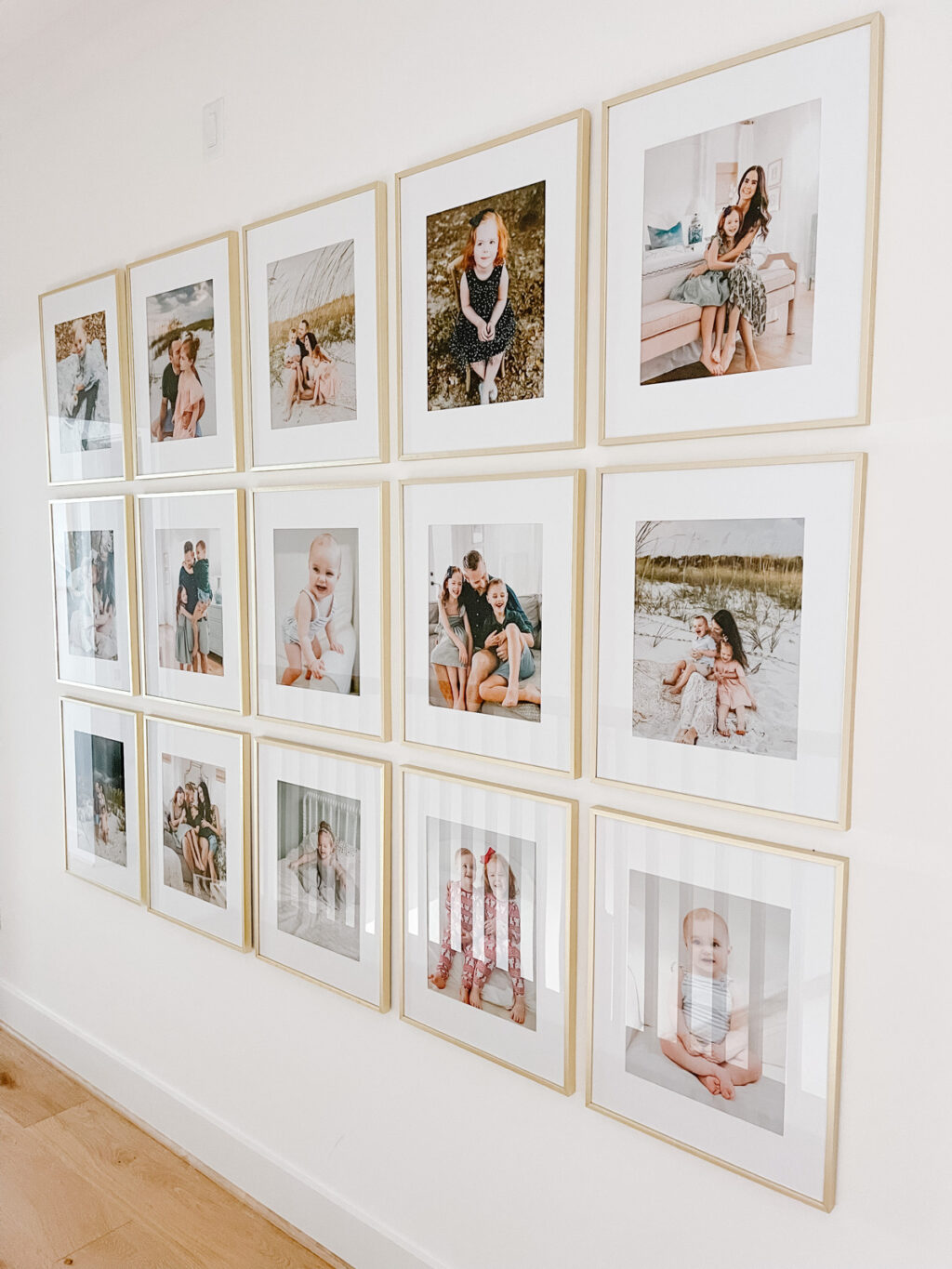 FOUR
I shared a Dyson Air Wrap tutorial recently as it was really highly requested! I have a full breakdown and comparison video between the Dyson Air Wrap and Dyson Supersonic Hairdryer, here, if you want to know which is a better fit for you.
DYSON AIR WRAP VS. DYSON SUPERSONIC HAIR DRYER COMPARISON
I don't curl my hair this way often because it's more time consuming – but I do like the soft blowout look it gives! I love the Airwrap most for its other tools like the brush attachments that really smooth out the hair. I prefer to use my T3 curling wand to achieve waves in my hair – they take less time and last longer! You can watch how I style my hair with the wand, here.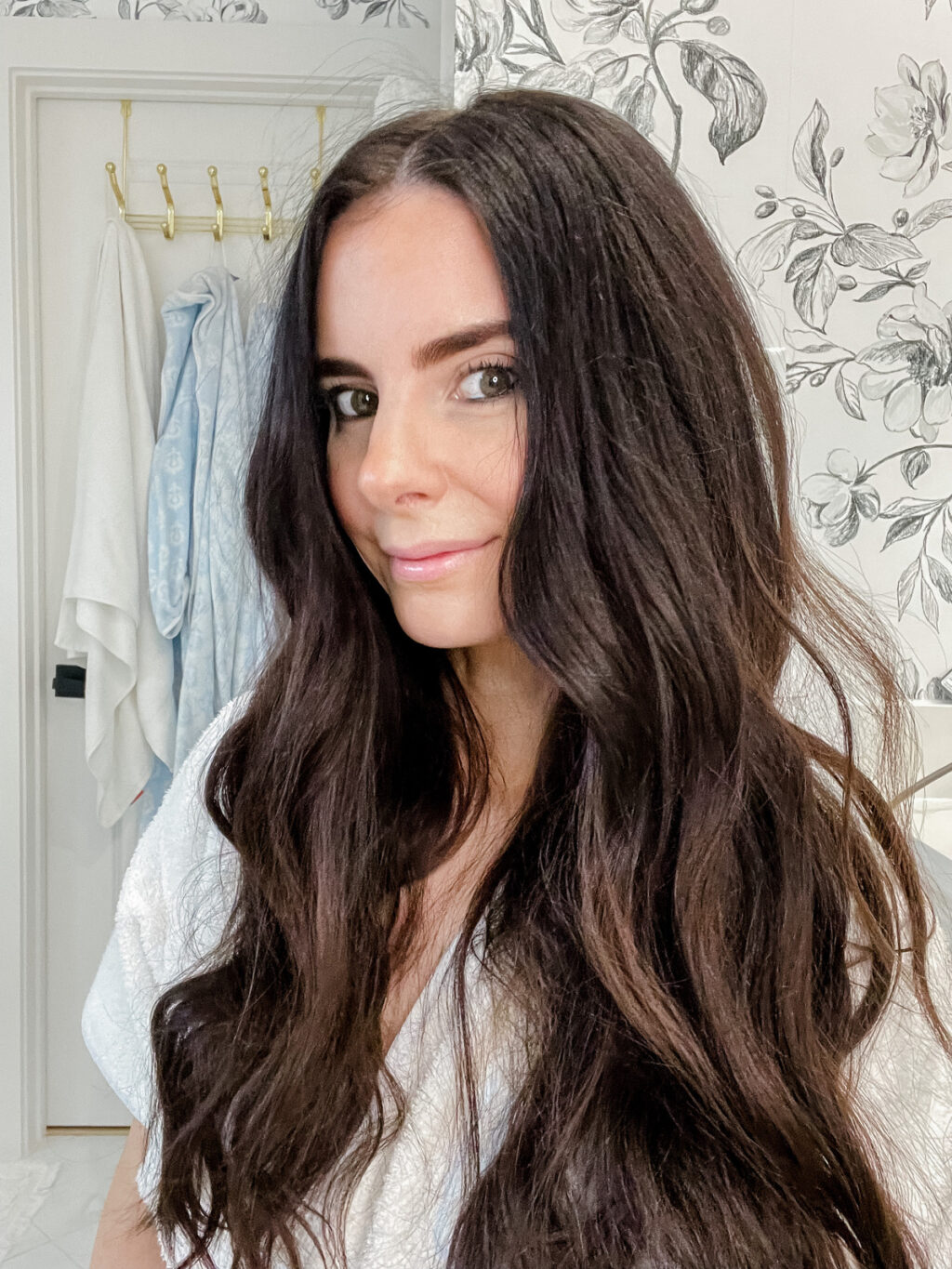 FIVE
I LOVE a scalloped basket and I found so many good ones online recently! We have the Target one on the top left and the set of 3 baskets from Ballard on the bottom – they're great for toy storage!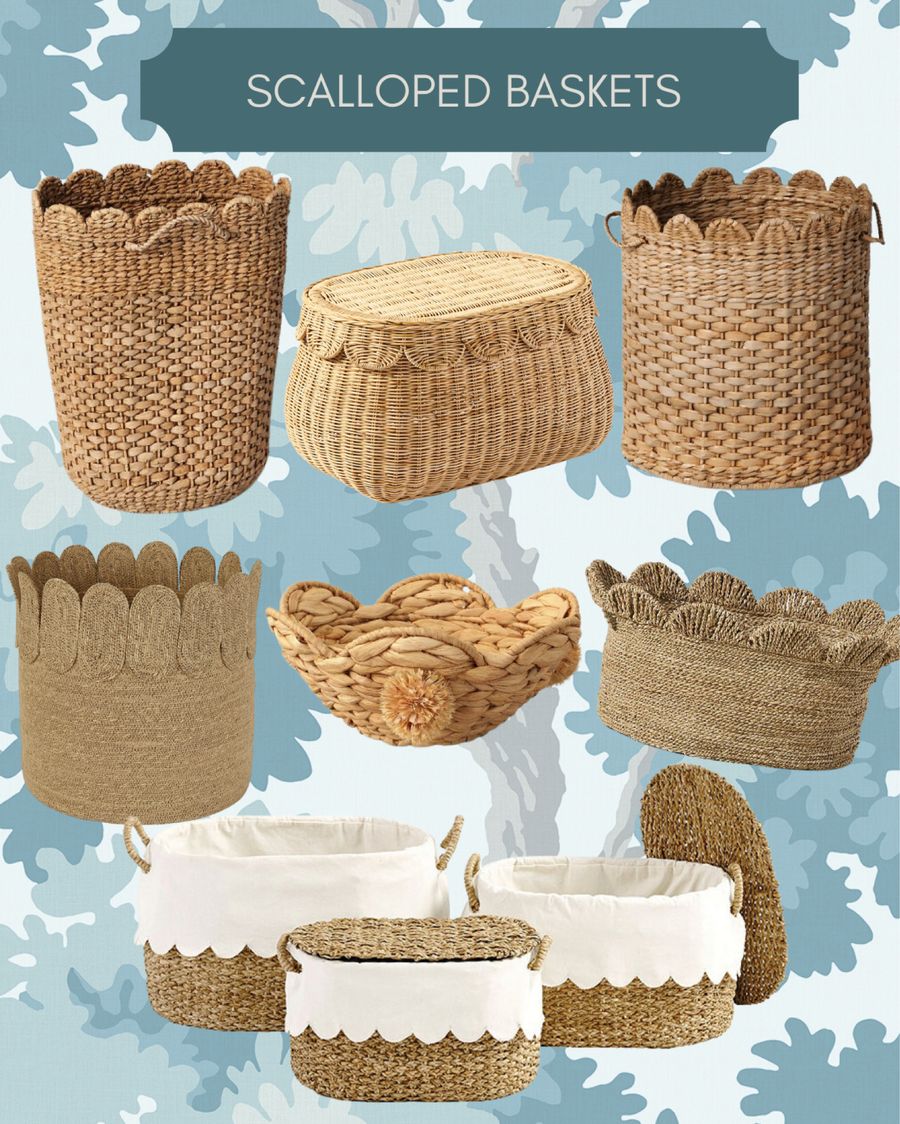 I hope you have a lovely weekend!