I have wanted a gallery wall of family photos for what feels like forever. It's something I planned from the moment we moved into our new home and (three!) years later, it's finally a reality.
Originally I thought I'd do our gallery wall in the hallway that goes from our powder bathroom to our office, but I soon realized that hallway was too narrow to really enjoy a large gallery wall. The perfect spot ended up being the large hallway on the second floor of our home where our master bedroom, laundry room, both children's rooms and a full bath are located. We have 10ft ceilings, so I knew I could really make a statement there and I loved that our family gallery wall would be in a location where we all read books, snuggle and sleep.
One of the reasons I wanted to have a gallery wall was because we have all of these amazing family moments captured by incredibly talented photographers that just sit on our computers. I wanted to bring these moments and memories to life – to see my favorite family images every single day – they bring me joy and gratitude. A gallery wall seemed like the perfect way to display and enjoy our photos, so I wanted to find a way to do it affordably.
Gallery walls (especially large ones) can be expensive – the frames alone can break the budget! I was in search of brass/gold frames that were affordable and didn't look cheap – and I found these ones and they're absolutely perfect (they're also on sale buy one get one 50% off right now – so it's a great time to buy them!) I had previously used a couple of the same frames in the smaller size for our living room gallery wall around our TV, and I knew the 11 x 14 size would work for our gallery wall. Because these frames are store bought and not custom, I can change the photos out at any time, which I love. I love to use services like Framebridge to frame art, but for a gallery wall, I knew I wanted to have frames that allowed me to swap out images whenever I wanted to.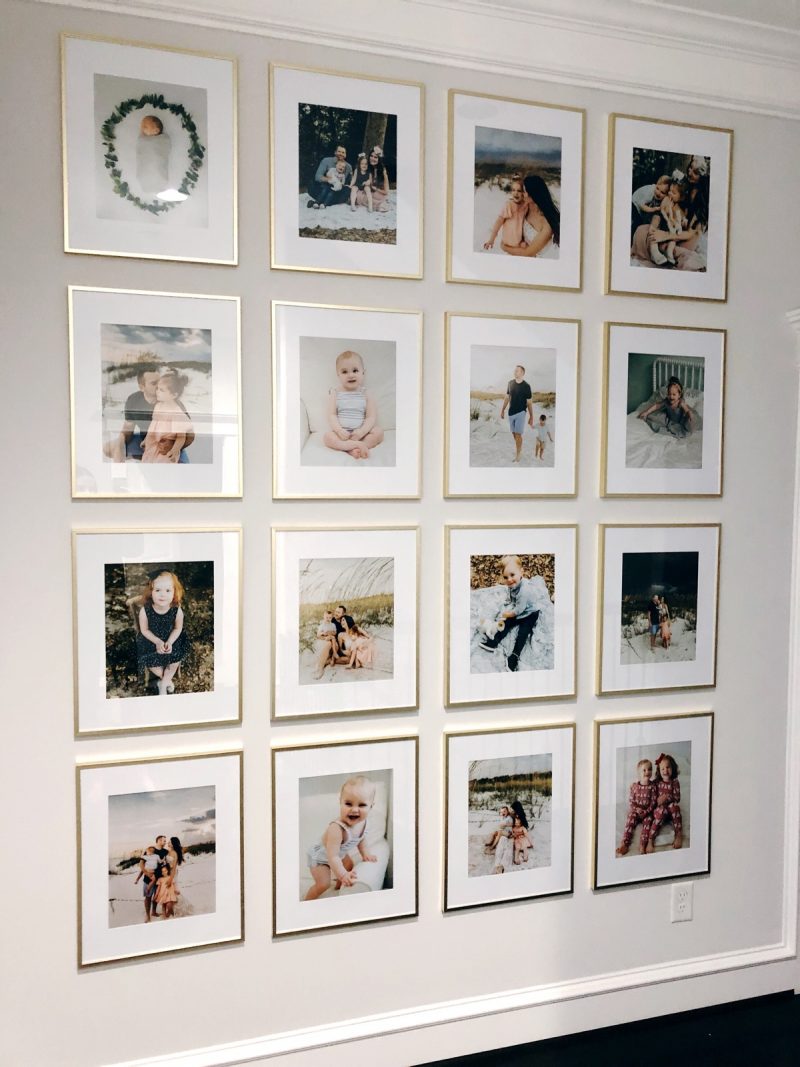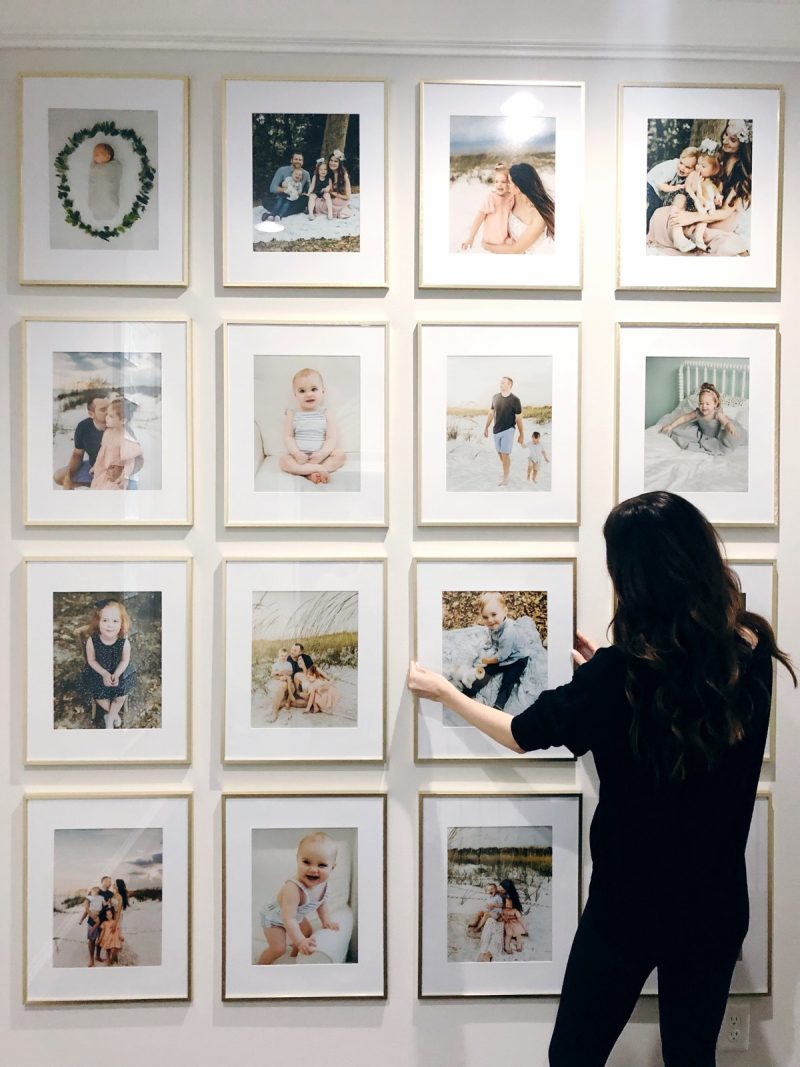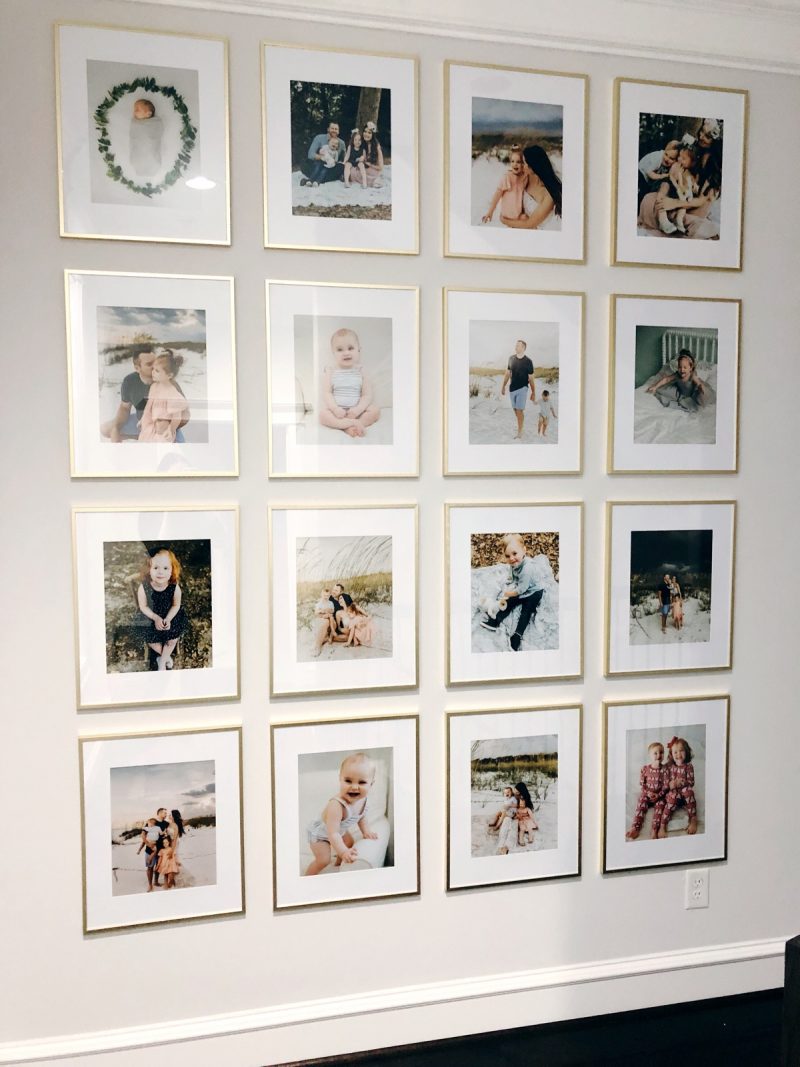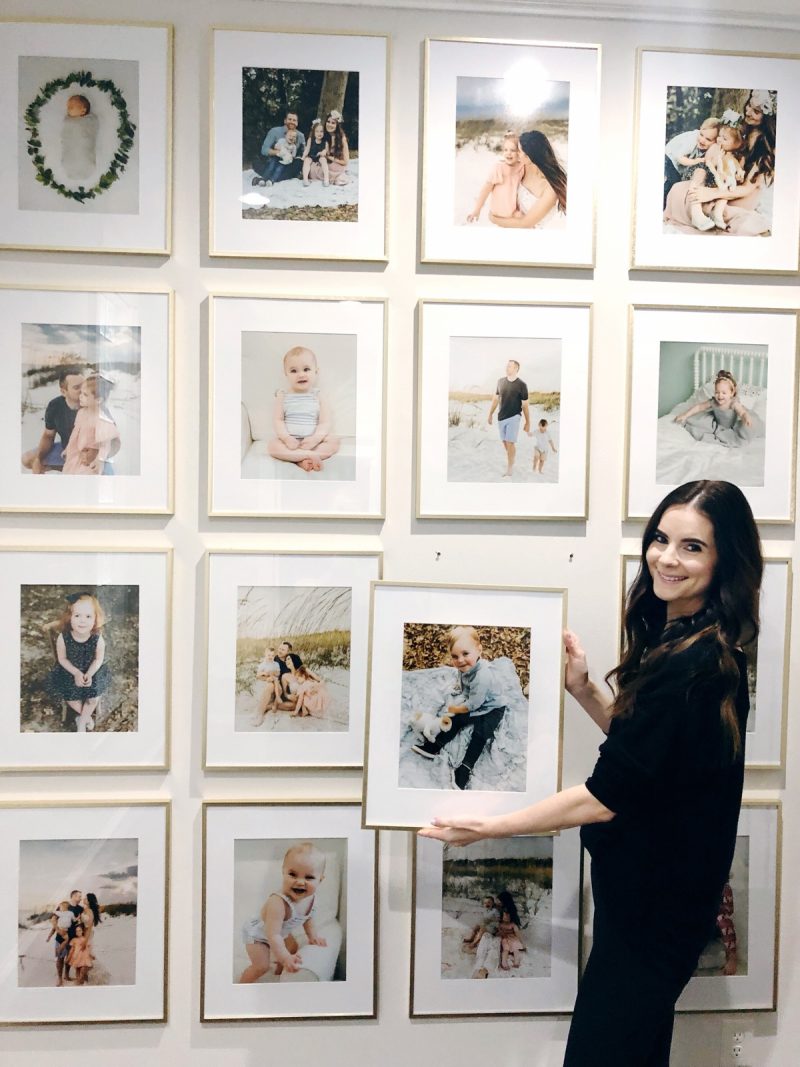 I ordered my gold frames when they were 20% off and had to pay full price for several of them because I realized I didn't purchase enough once my installer came to hang the gallery wall. I had purchased 12 frames, but we realized the wall could take 16 with the spacing I wanted.
This was a job I decided to hire out. I read tutorials on Pinterest, even bought a $20 laser level on amazon, but the frames just sat in a corner of our hallway collecting dust. I don't excell at hanging things with the precision I wanted for a grid gallery wall like this. I get frustrated and also don't have a ton of time to take on projects like this on weekends.
That's where Wade comes in – he completed the project perfectly and brought my vision to life. He came over one morning and we discussed the spacing and overall size of the gallery wall and he got to work. I have used Wade for different projects around our home like hanging heavy mirrors and he's amazing. You can contact me for his information if you're in Houston – he always quotes me on a project before he comes and he is professional and easy to work with.  Obviously hiring someone to hang your gallery wall increases the overall cost, but to me, it was well worth it. The frames are hung and spaced perfectly and I smile every single time I see it.
A lot of you asked how the frames are hung – Wade used screws space equally so that the frames rest on them and are simple to remove and adjust. Here are some photos: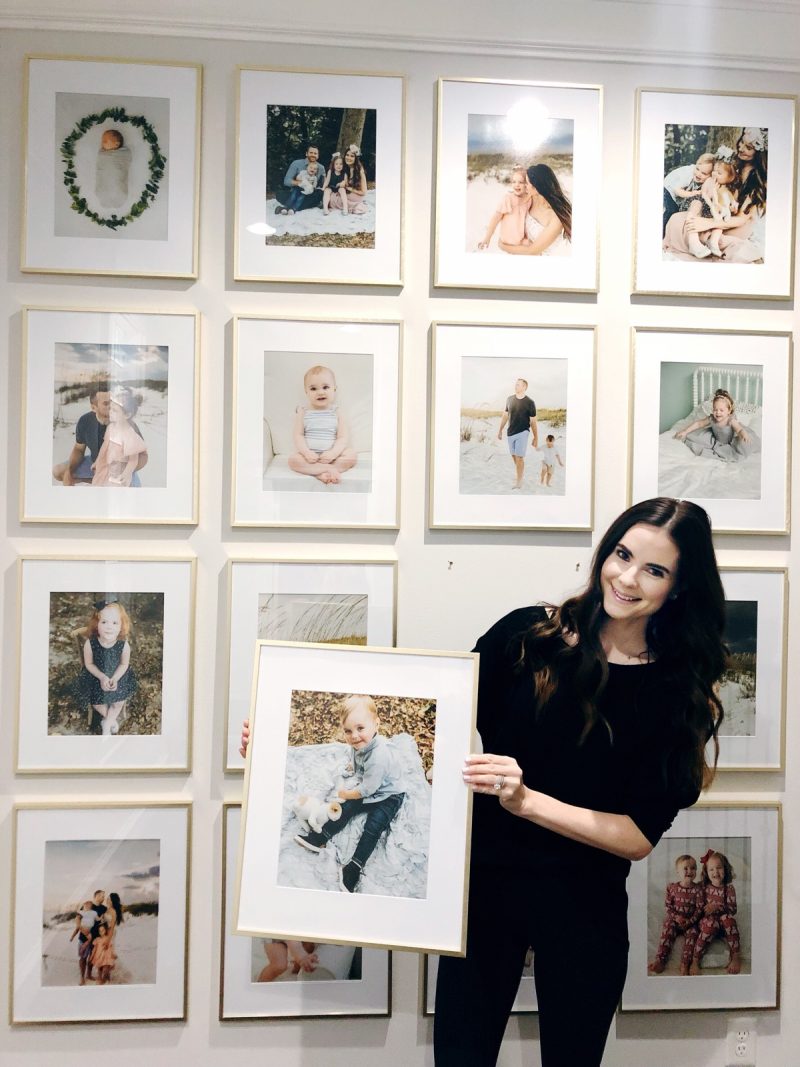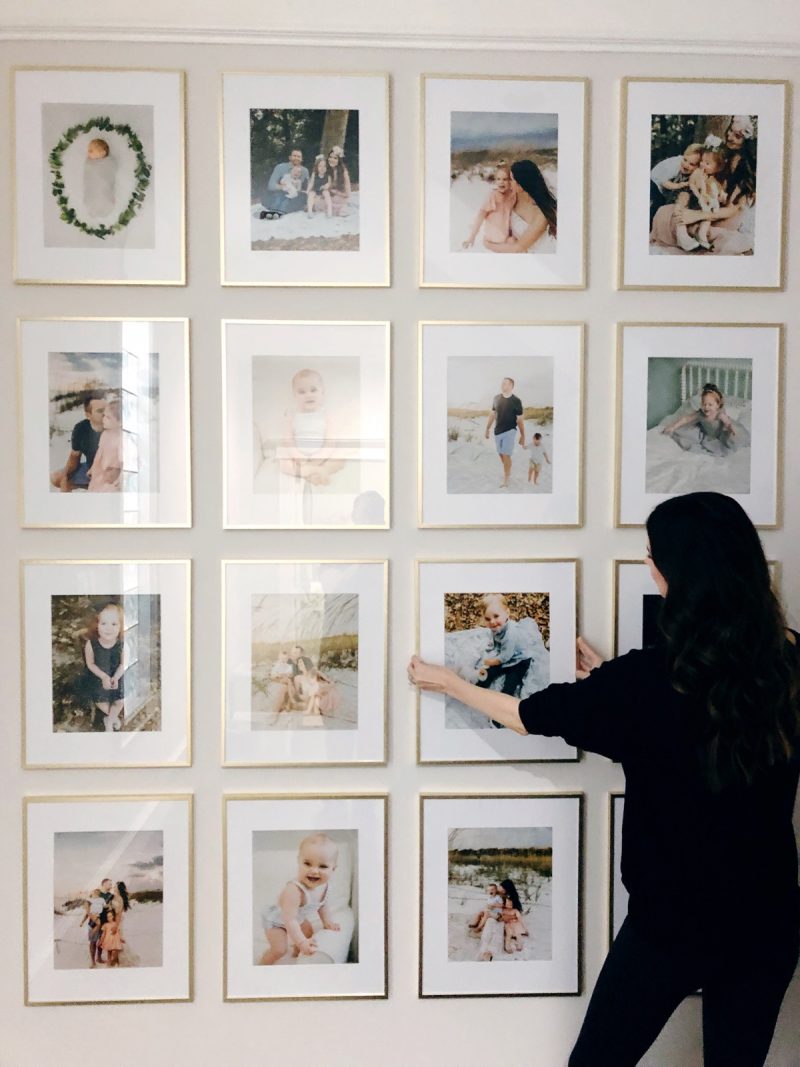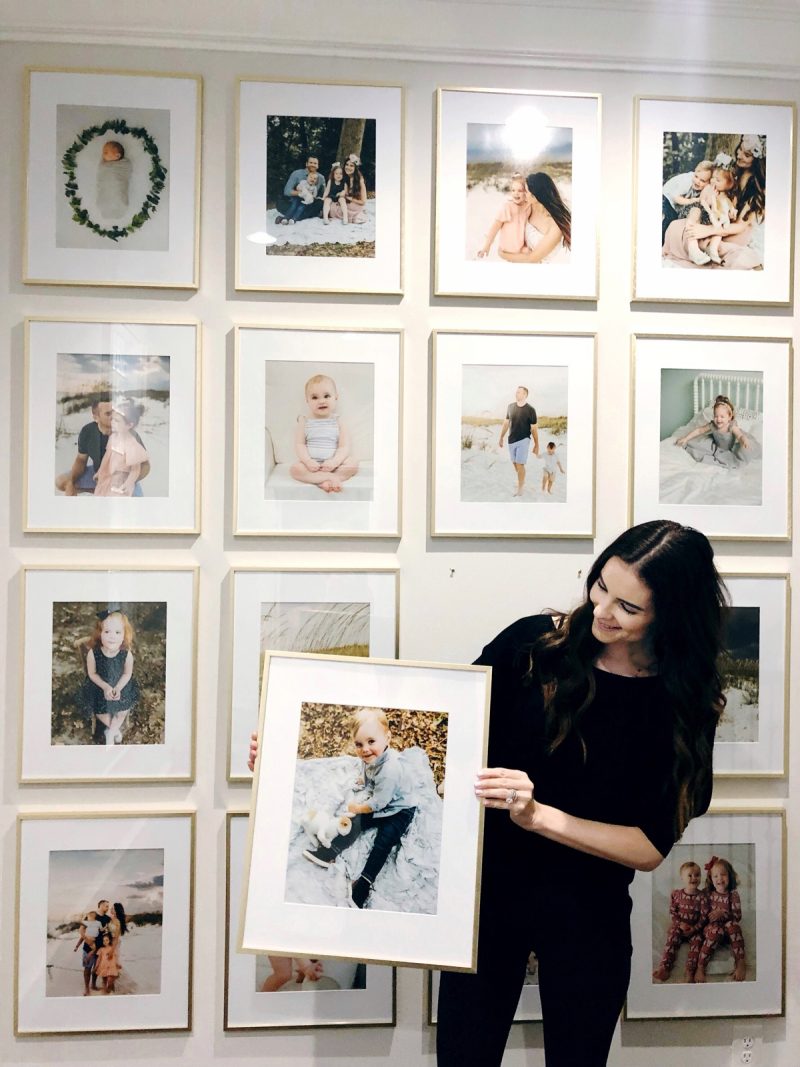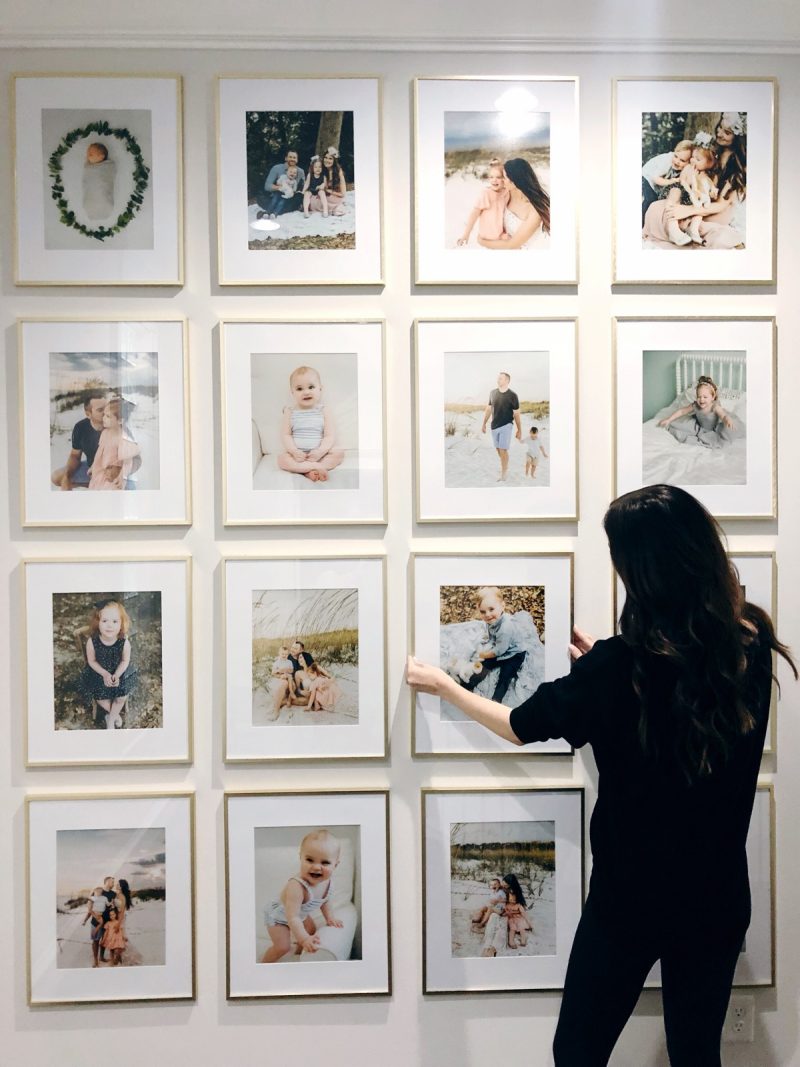 The other cost was printing the actual photos that go inside the frames. All of the photos we used for our gallery wall were taken by professional photographers, so I wanted to make sure I used a service to print them that would print at the highest quality. I asked around at work (we have several photographers on staff) and both they and many of my followers recommended I print my images at Mpix. It was really easy to use – I created an account, uploaded the images I wanted to print, made some edits (for example, I had to change some images from horizontal to vertical) and then selected the size I wanted to print them at. I had a coupon for 20% off of my order, and it cost just under $8 to print each image at 11 X 14.
I had previously only ever printed images at drugstore photo labs, so I had no idea what to expect but I trusted my co-workers and the followers who reached out to me. I was SO impressed with the Mpix images when they arrived just a few days later. They were crisp, the color balance was perfect and they were such a departure in comparison to drug store photo labs I had used in the past. It's definitely worth it to pay a little more for vastly better quality, especially when you're printing photos to display for such a large-scale project.
I contacted Mpix to get a discount code for y'all so that you can experience the quality of their printing! Use code VERONABRIT at checkout for 25% off of your Mpix order from November 19 – 23, 2018.  It's a great time to print photos for your home if you've been dreaming of a gallery wall like ours or to use the discount for holiday gifts like photo books and calendars (great gifts for grandparents!)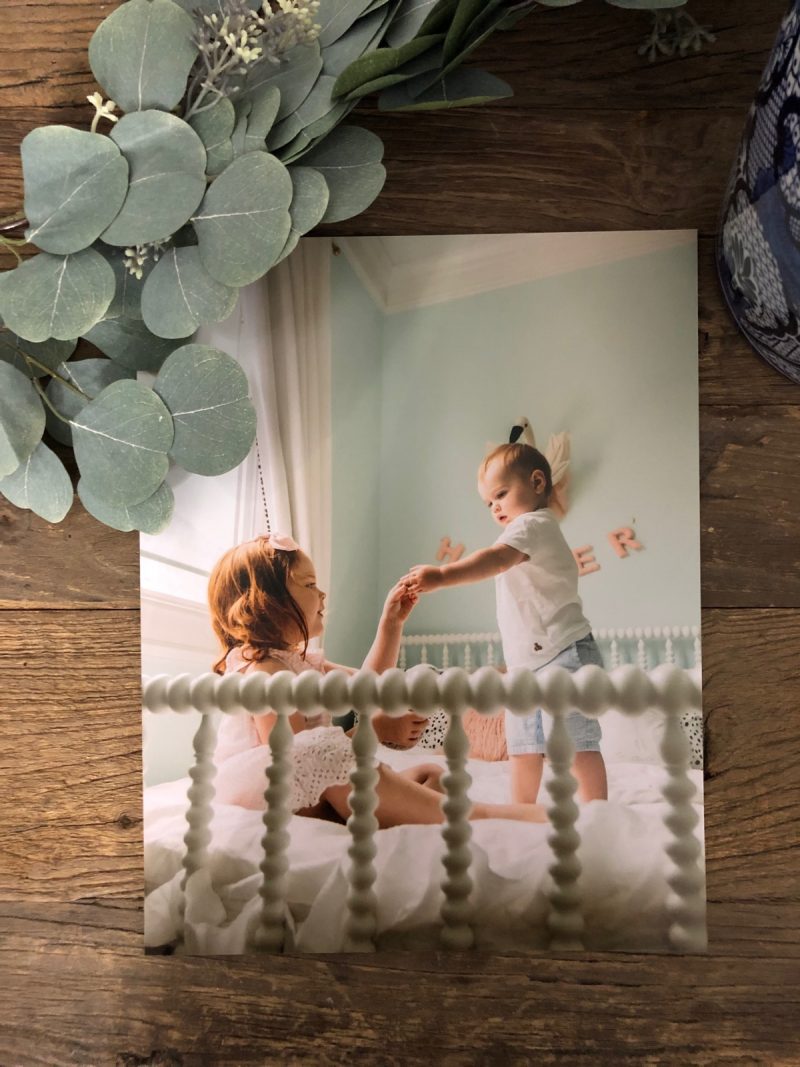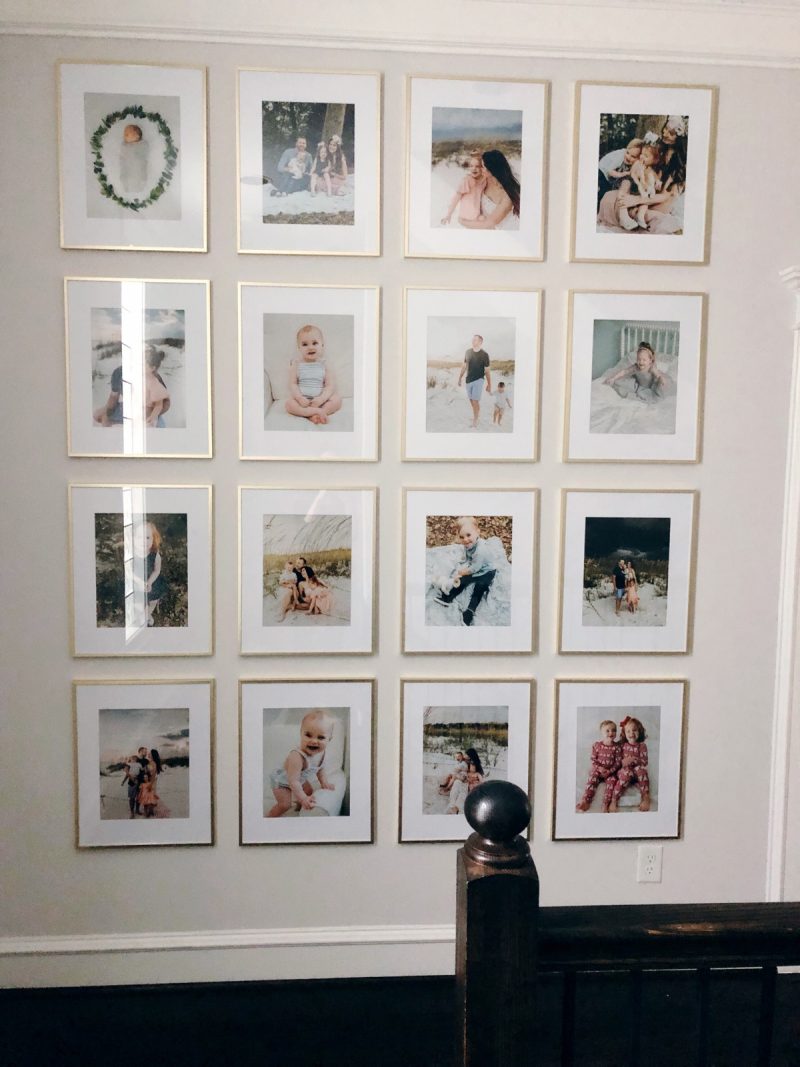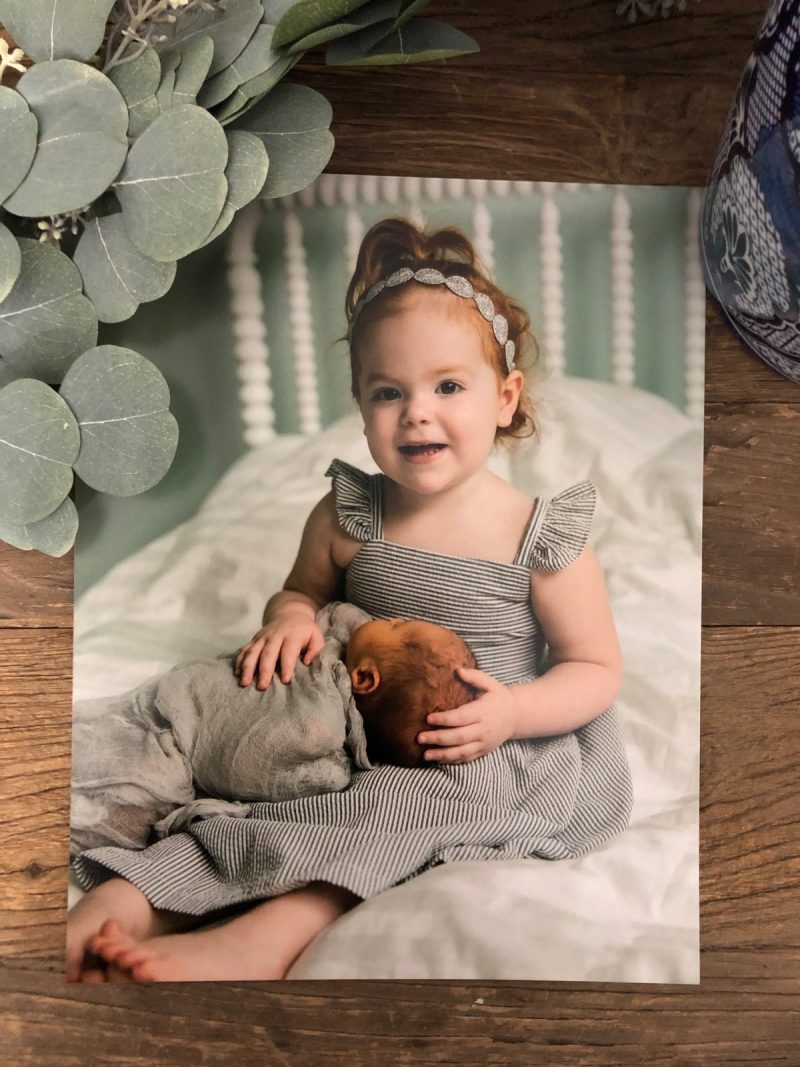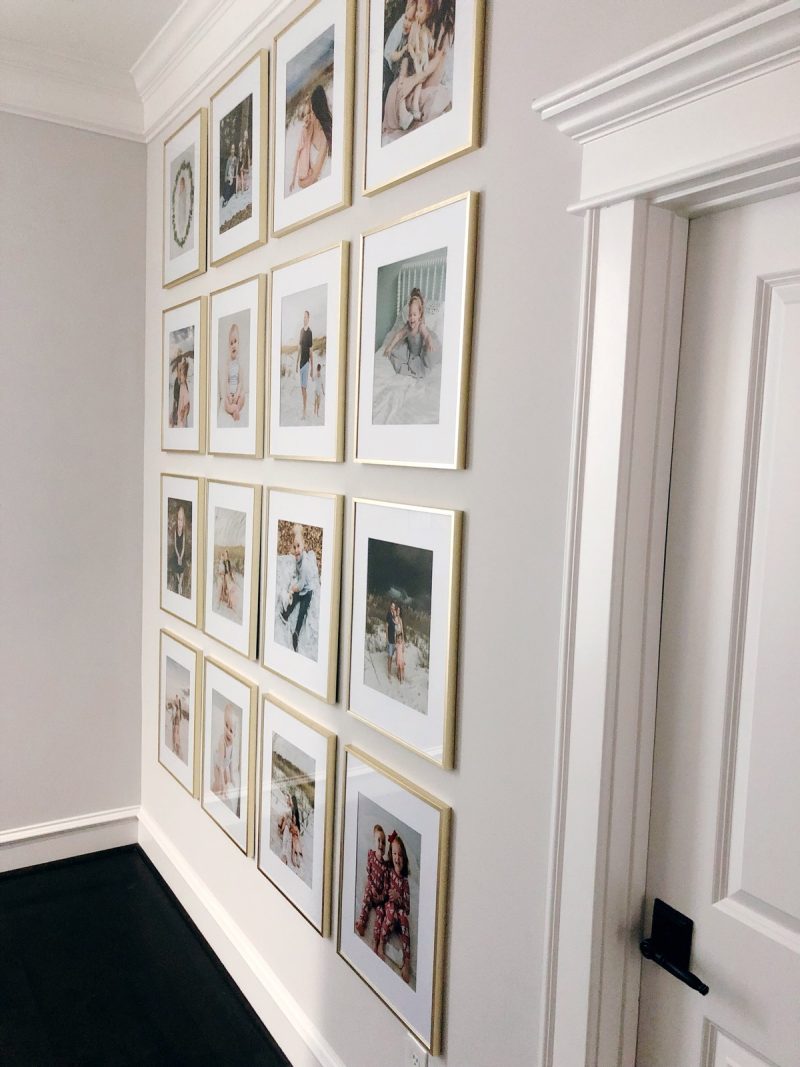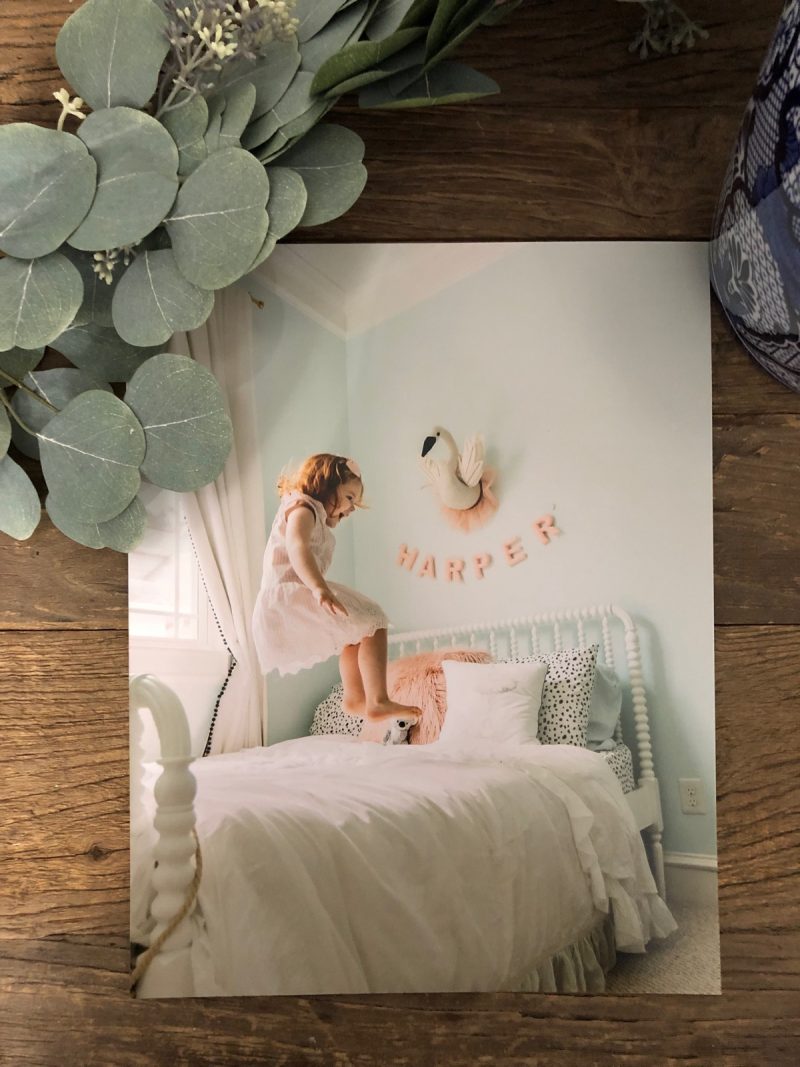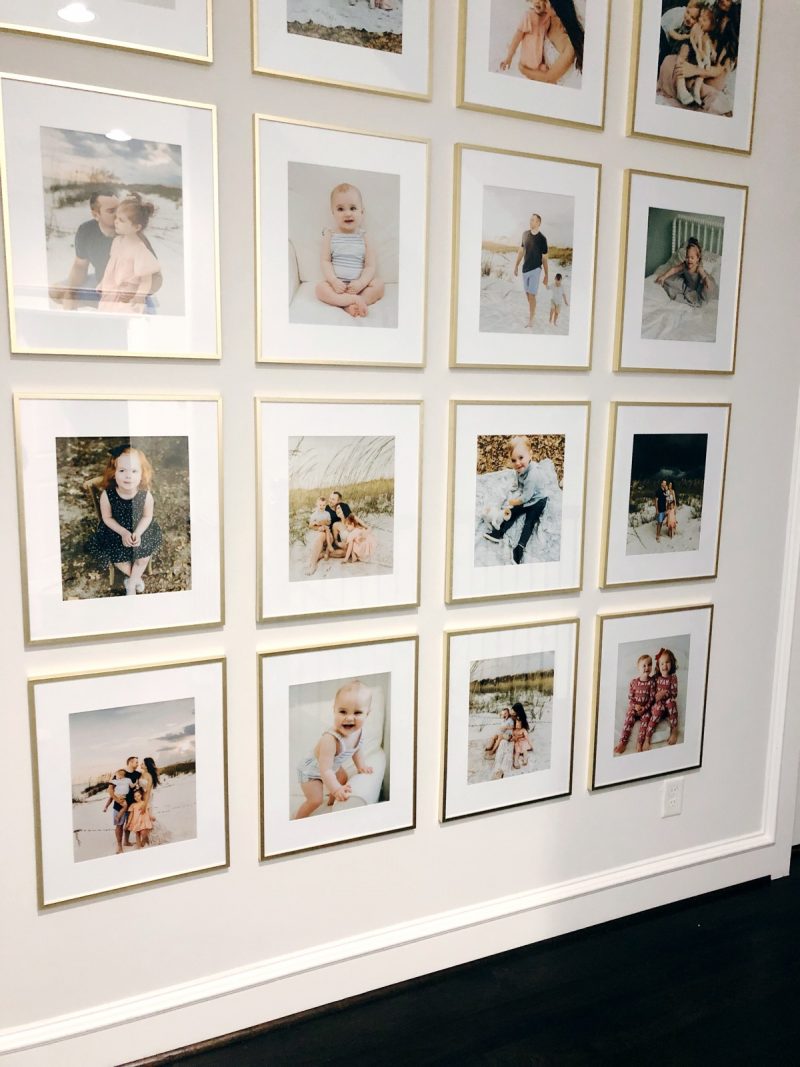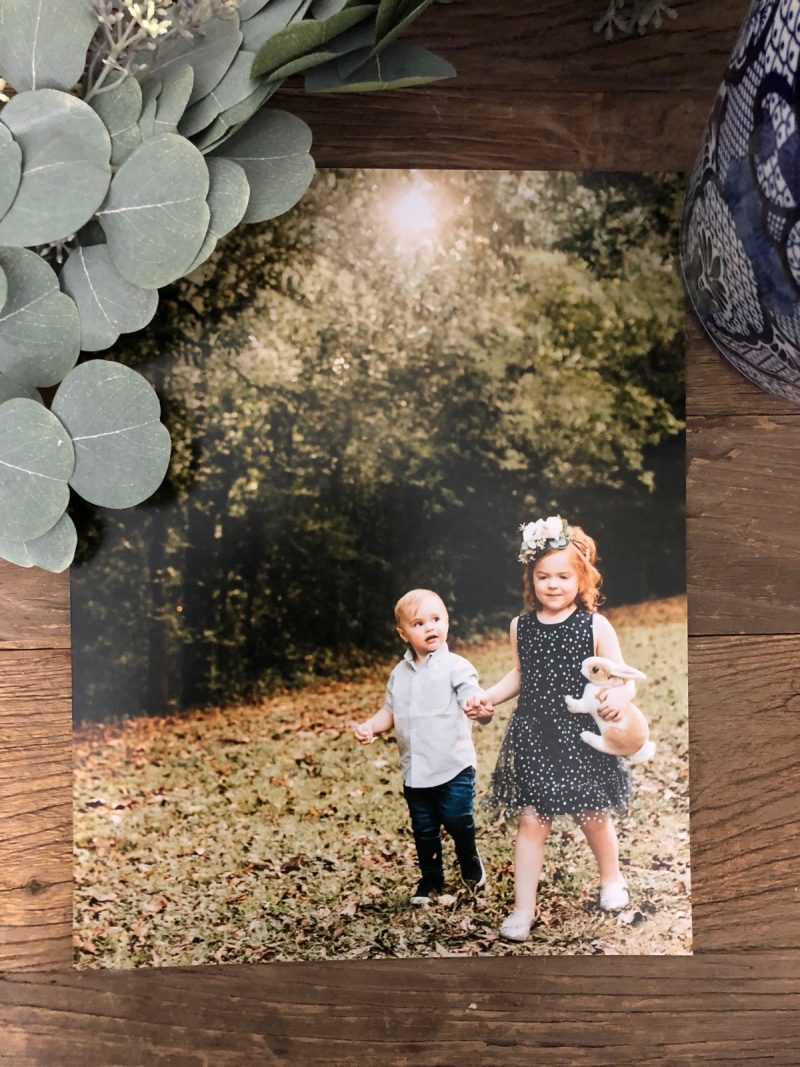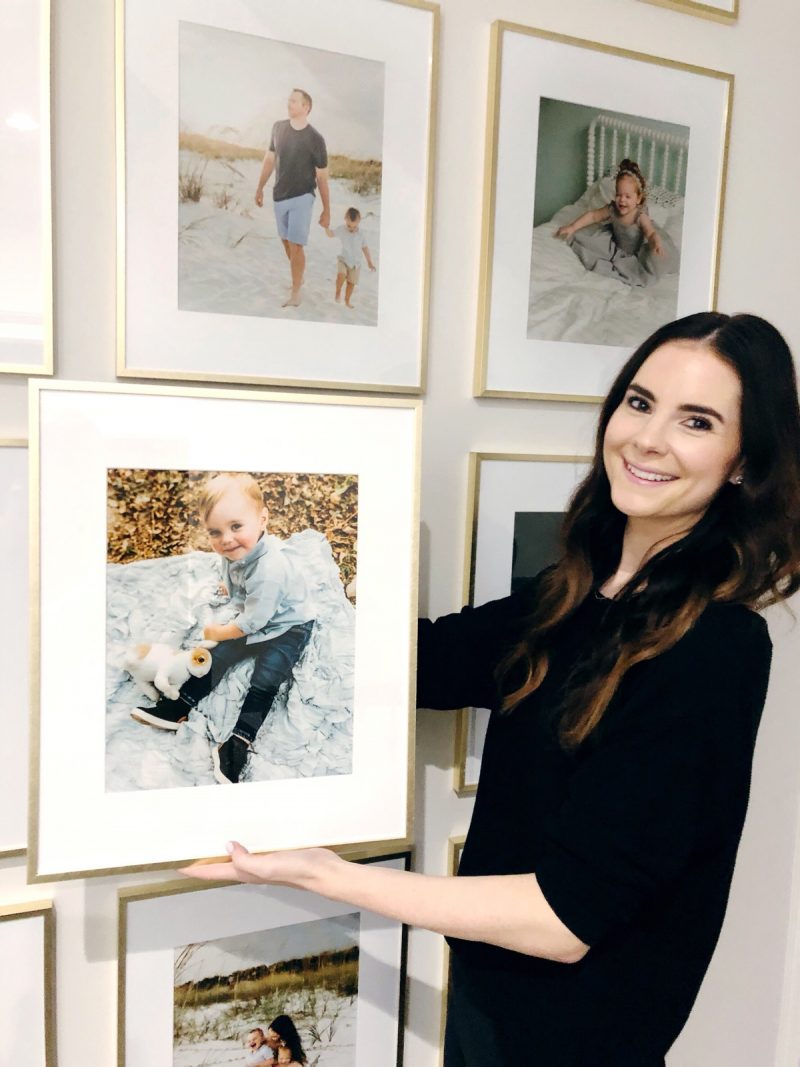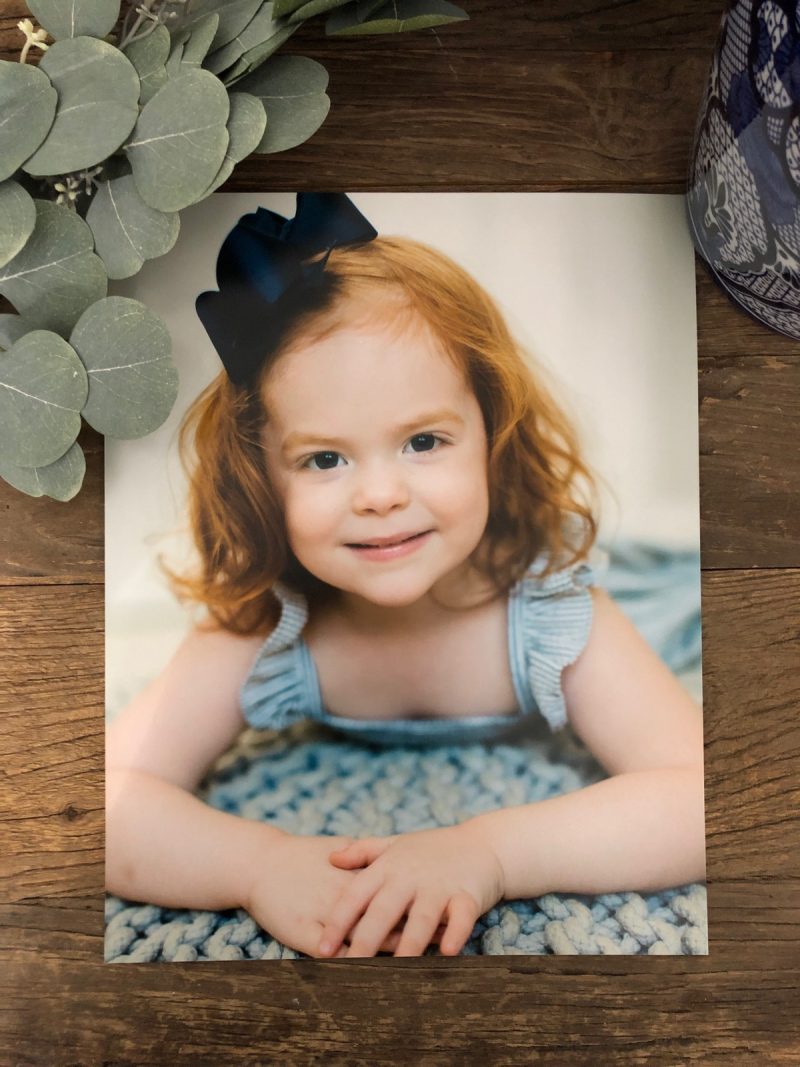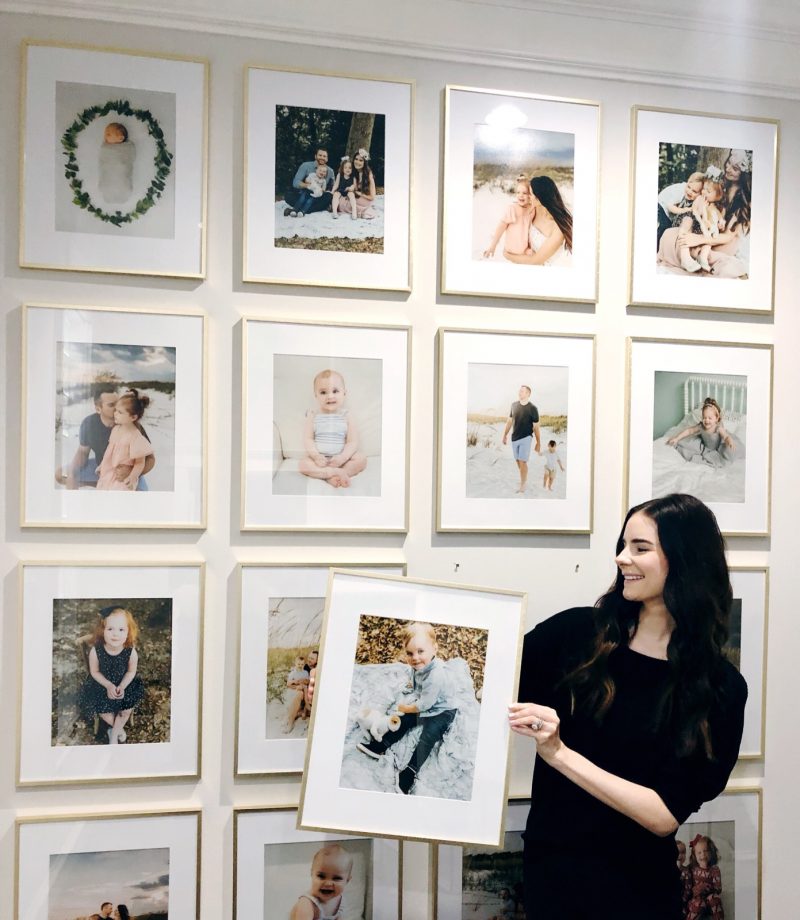 I couldn't believe the amount of DMs that came pouring in when I shared my gallery wall on Instagram stories – I had tagged Mpix in the stories and ended up chatting with them about my project and we are partnering together for a GIVEAWAY on my Instagram for a $100 credit. It's always so incredible when a brand I love sees me using their product organically and then we have the opportunity to work together to let one of you have the same experience.
Mpix is super committed to quality. Their parent company, Miller's Professional Imaging, is reserved strictly for professional photographers. After decades in business, they decided to take their commitment for superior printing to a wider audience with the same commitment to providing professional grade papers, complimentary color correction and more. You can learn more about Mpix, here.
Once my Mpix images arrived, I laid them out on the floor to have a general idea of how I wanted to hang them. Then, I removed one frame from the wall at a time, framed the image and put it back on the wall. You do not want to take all of your frames down at once – do them one by one so you can ensure you're keeping the integrity of the spacing the same. Of course it's easy to make adjustments, but don't create extra work for yourself.
So, here's the breakdown of this project cost:
Frames: $370 (for 16, some I got on sale) – buy them here. Here are some other affordable gallery wall frames I found: option 1, 2, 3.
Labor to hang frames: $160 (this included the screws he used)
Mpix images:$132.05 (each 11 x 14 image was $7.86 to print). I had a 20% off discount that I got via email when I signed up for their list – I printed 21 images instead of 16 because I decided it would be better to have some overage.
If you need to print photos, holiday gifts, photo books, etc, use code VERONABRIT for 25% off of your Mpix order from November 19– 23, 2018. 
The only way I could have made this project less expensive is to have done the install myself, but if I had done that, this post wouldn't exist and the frames would still be collecting dust! Below are more photos of my gallery wall – we just adore it!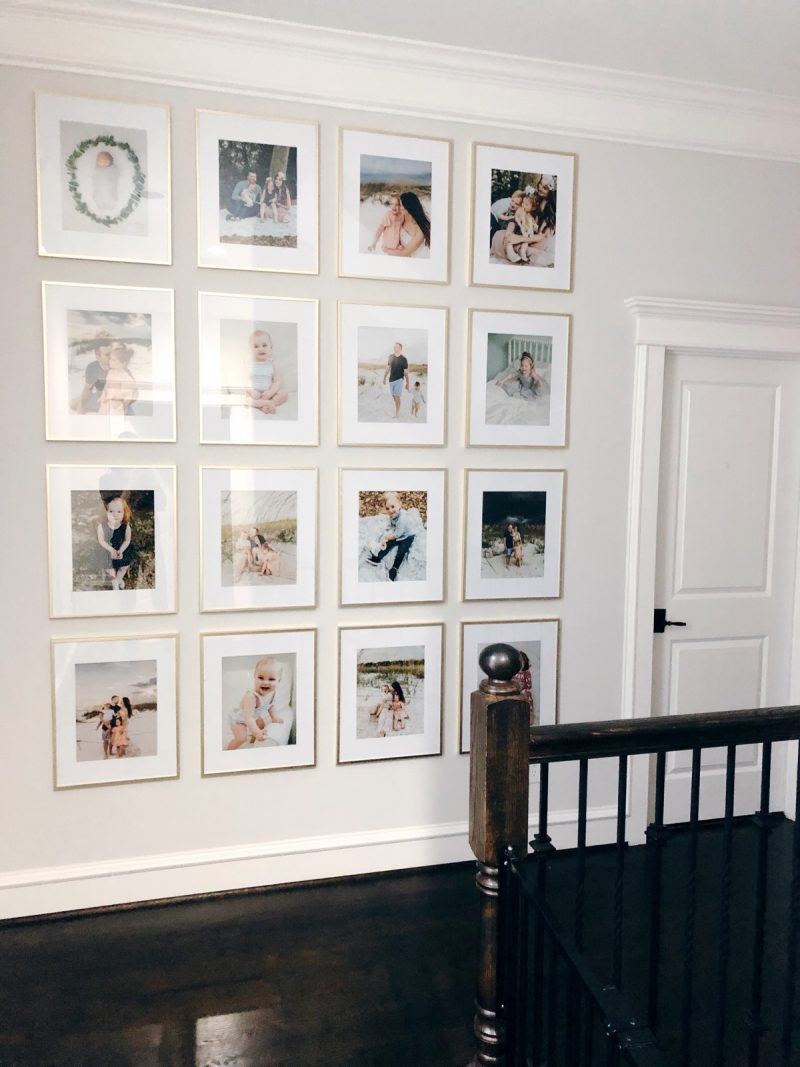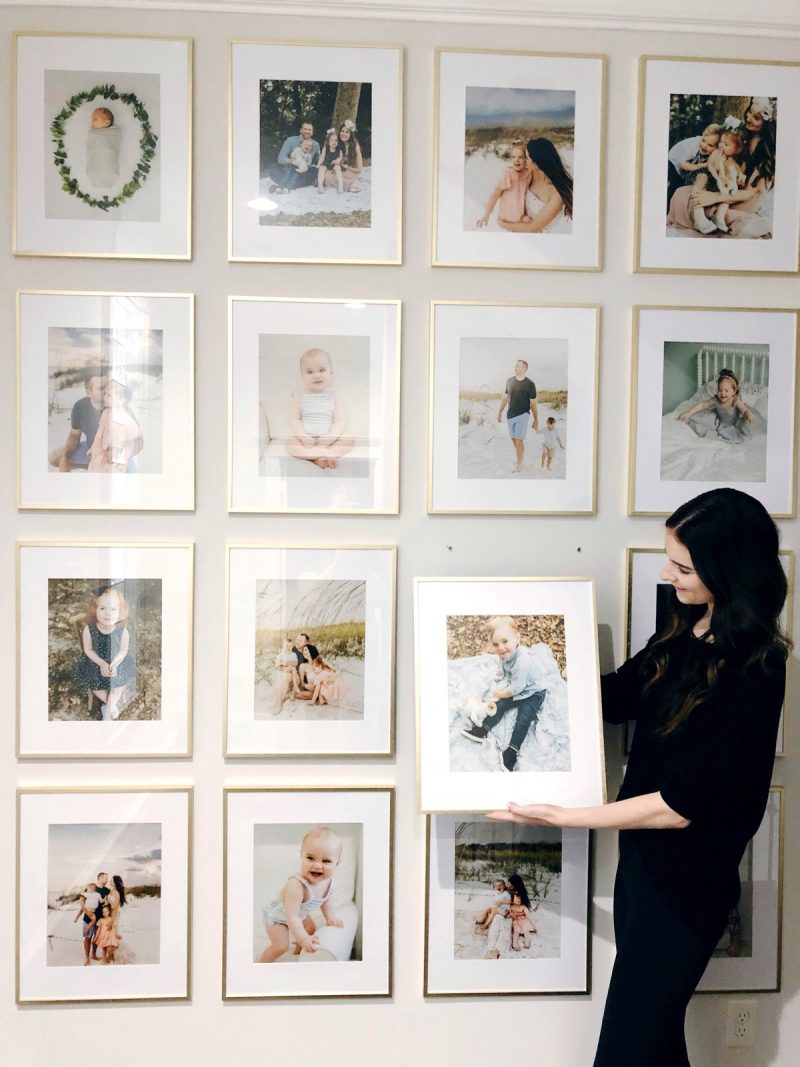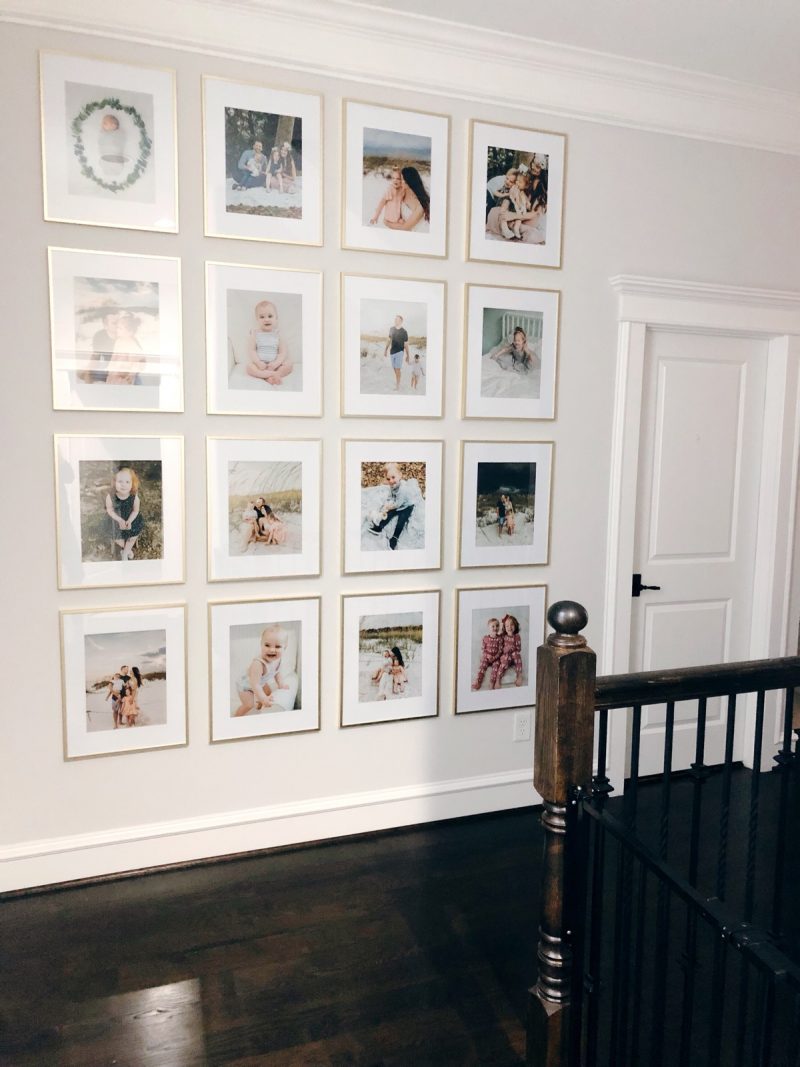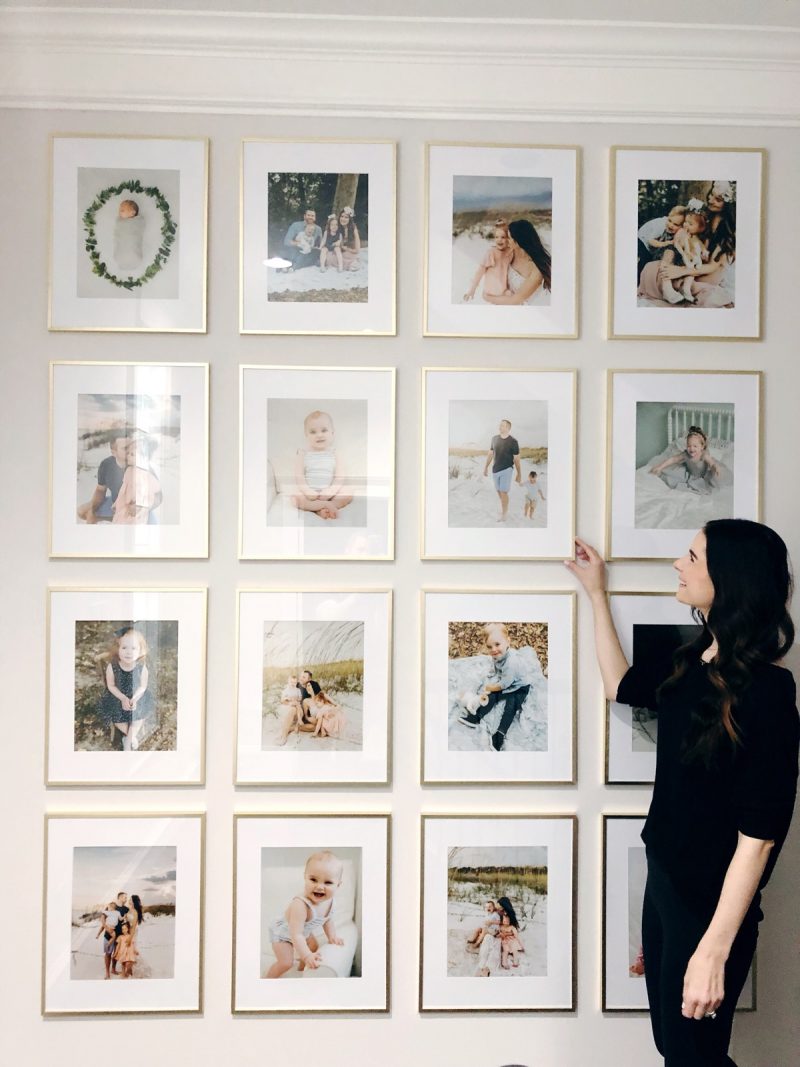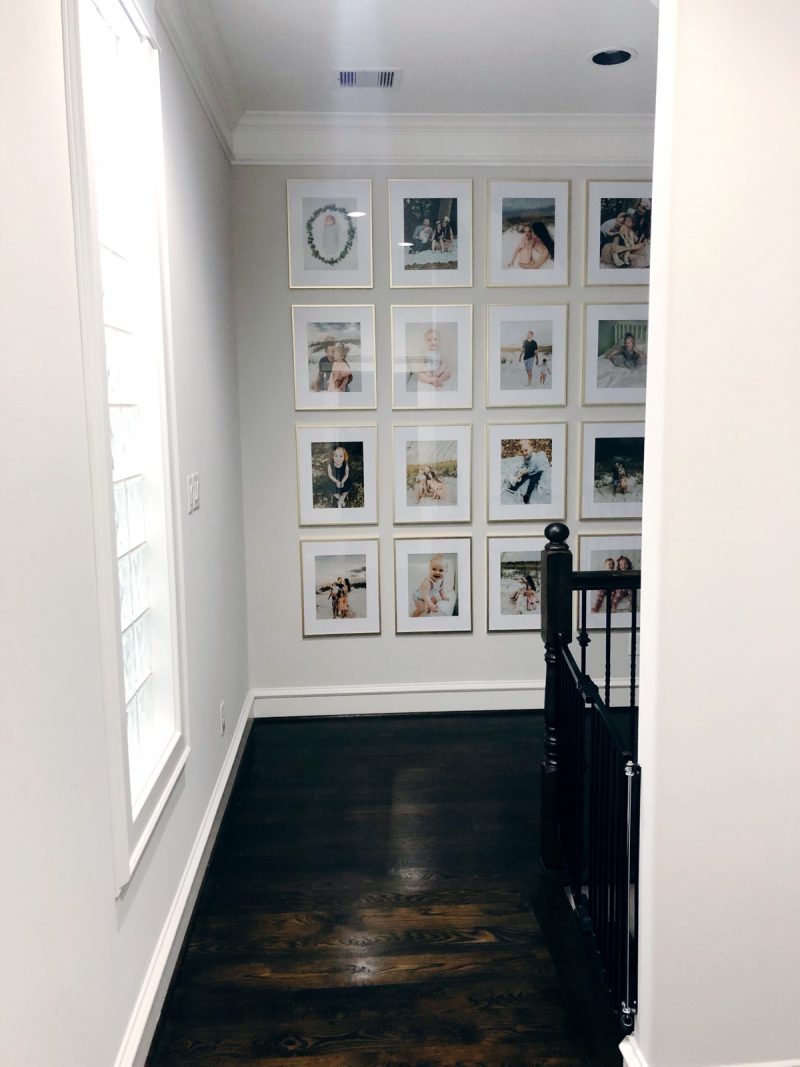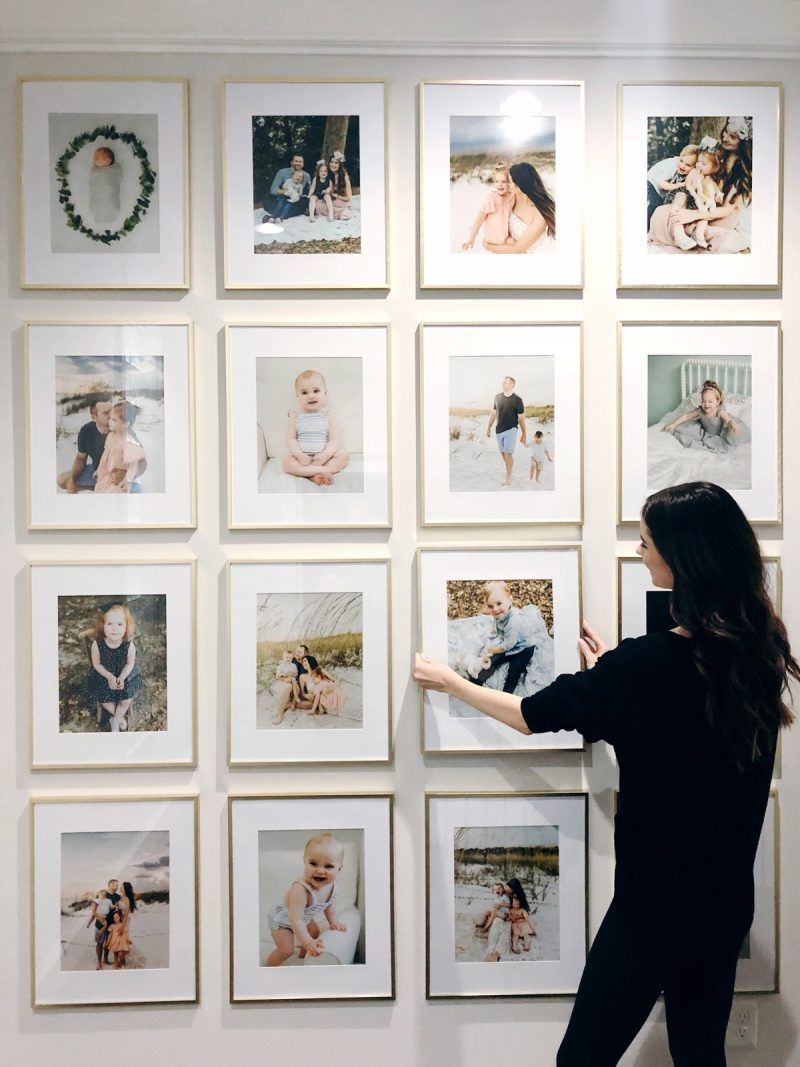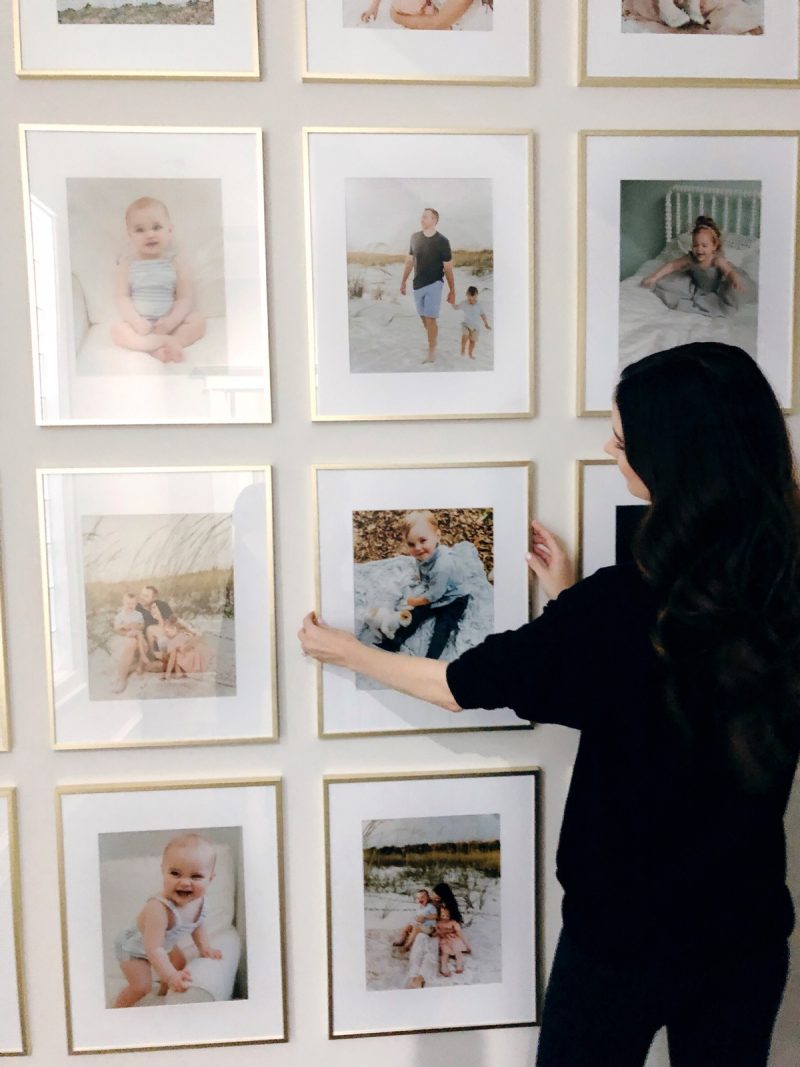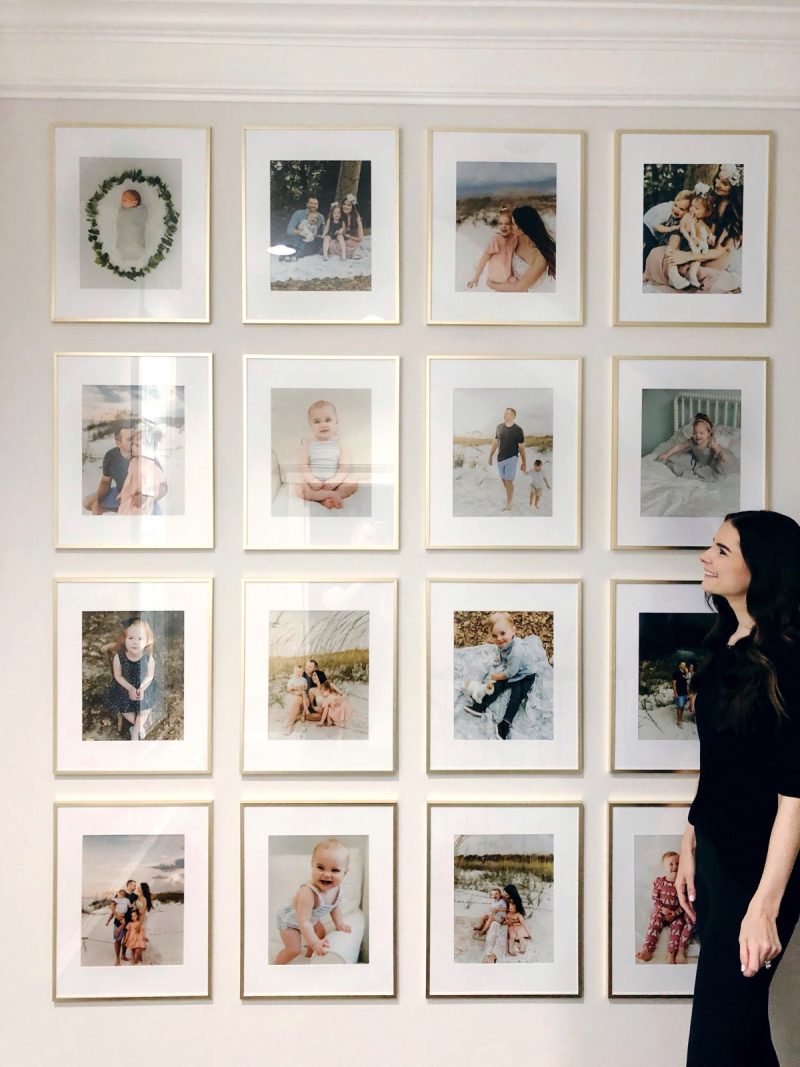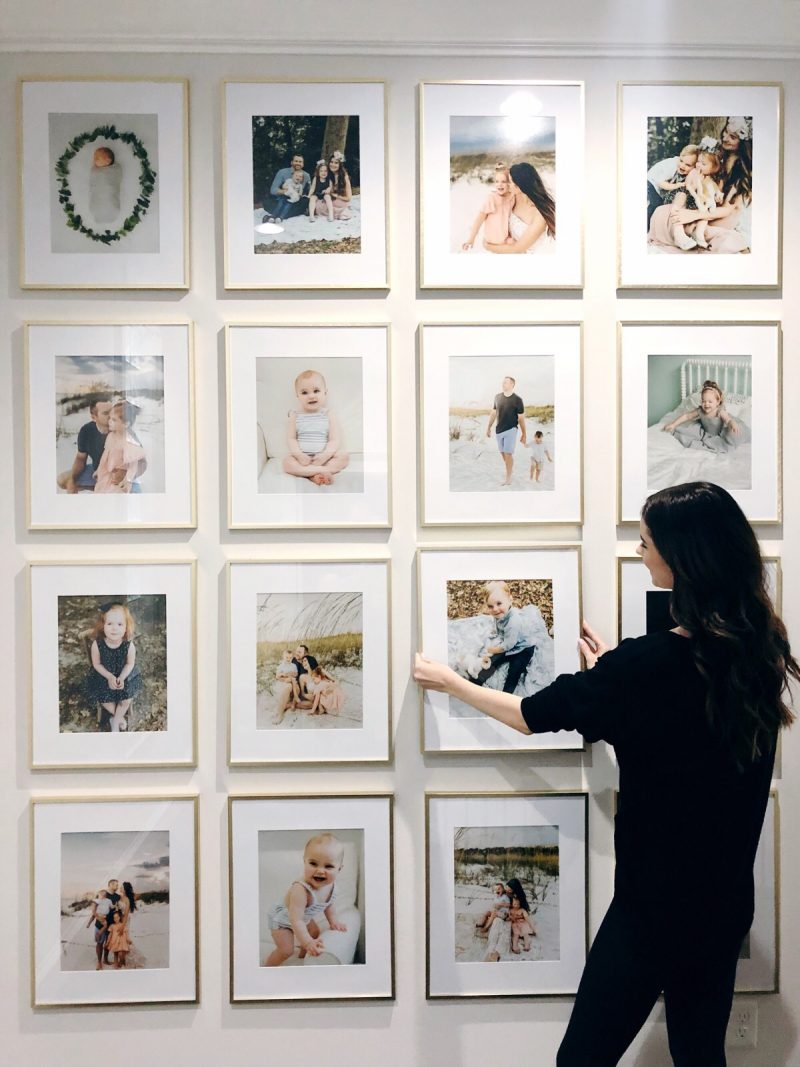 SHOP THE POST


Shop the Post