I absolutely loved Lincoln's blue and white gingham rug we installed in his room a couple of years ago, but it wasn't the right size for the space and eventually I wanted to replace it because it threw off the room – it kind of "cut it in half" since it didn't go across his entire floor.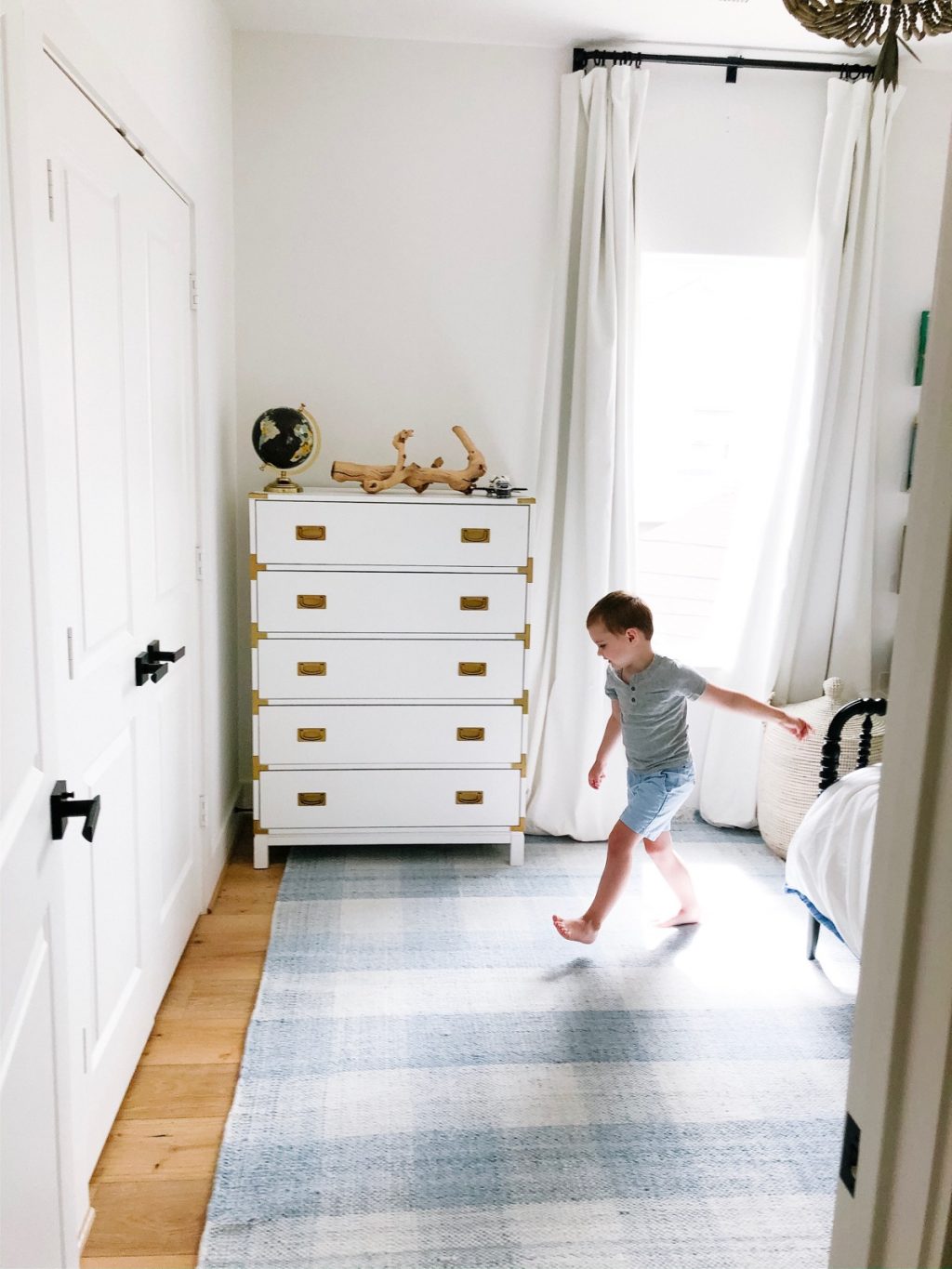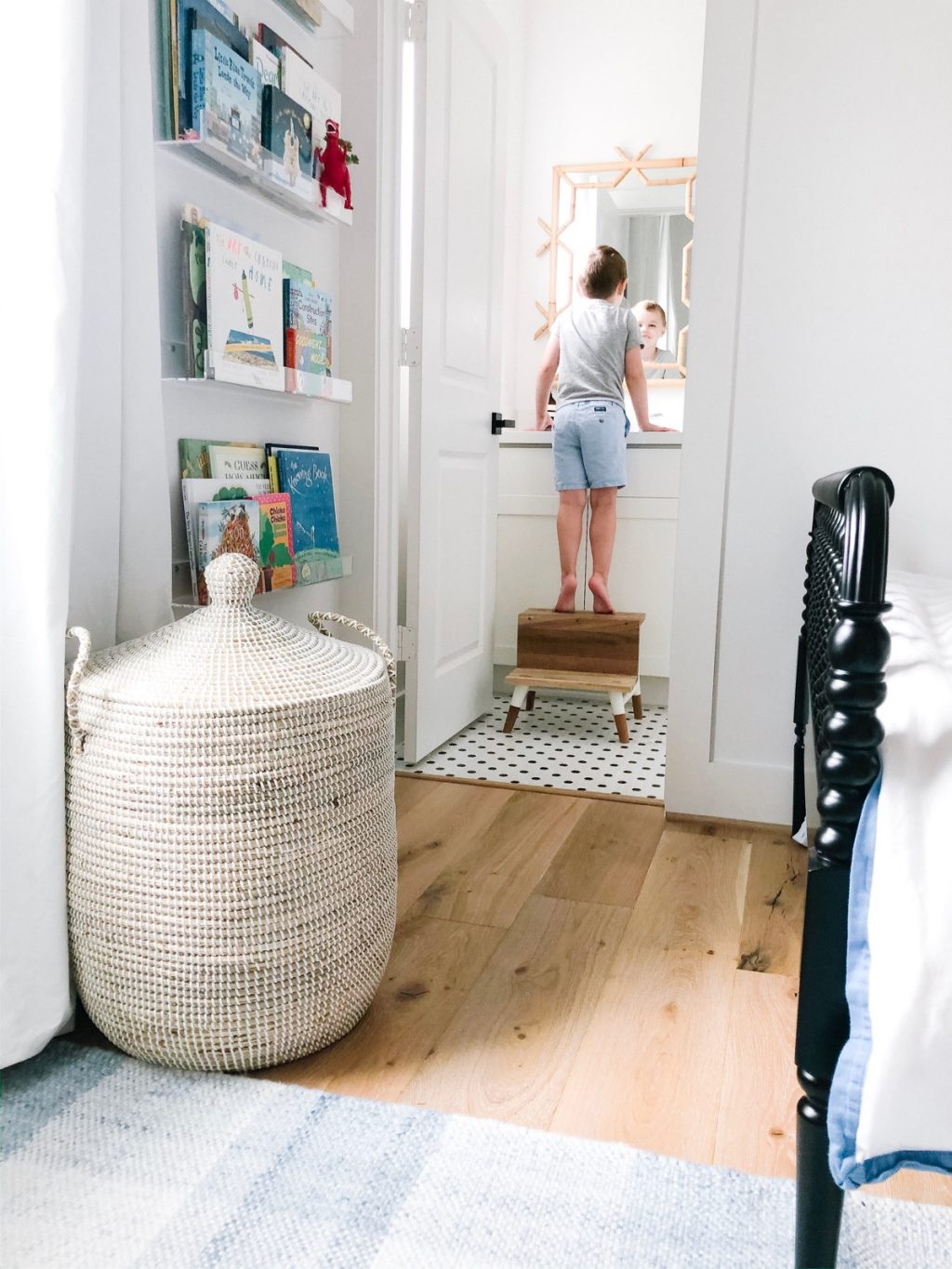 I re-measured the room and realized I could fit up to an 8 x 10 comfortably. The search was on! I looked any many options, including blue and white ones, but ultimately, this subtle antelope rug felt like the perfect fit for the space. Not only is it incredibly soft, it complements the flooring and other colors in the room so well.
I also added a plug-in sconce like Harper has to the side of his bed. These inexpensive wall sconces come in a set of two and can be plugged-in, so no hardwiring is required. You can also use a battery operated light bulb and have no cord at all!
I had a lamp on his vintage Stanley bamboo nightstand before and it never felt like the right fit and vibe. I used the wicker shade from the McGee & Co. target lamp on the sconce and adore the way it turned out (another wicker shade option, here, sans lamp base). The best part? Lincoln loves it too! He also loves his new rug because it's "so soft for when I play with my legos."
Scroll down to see updated photos of his room as well as all of the room sources linked!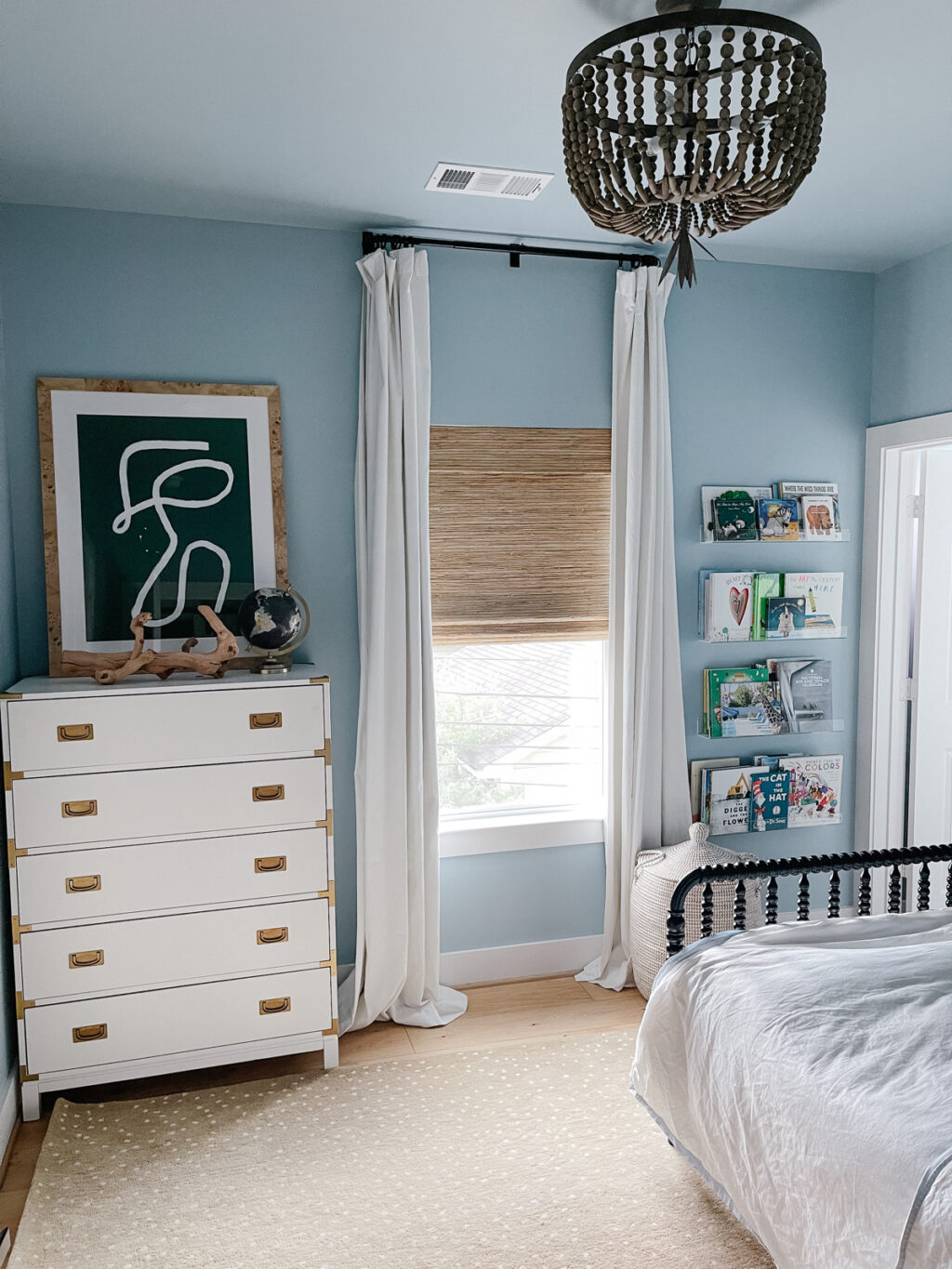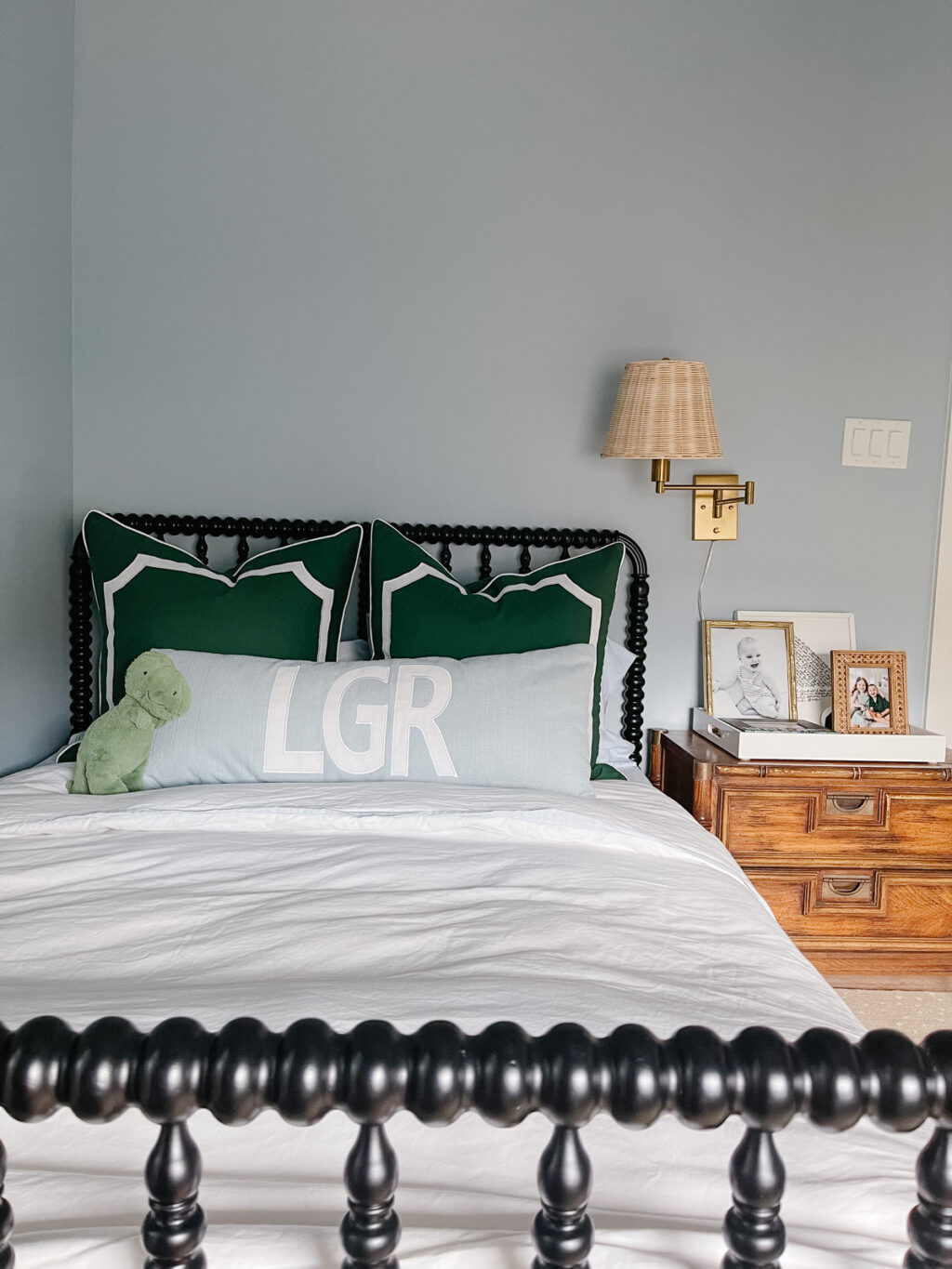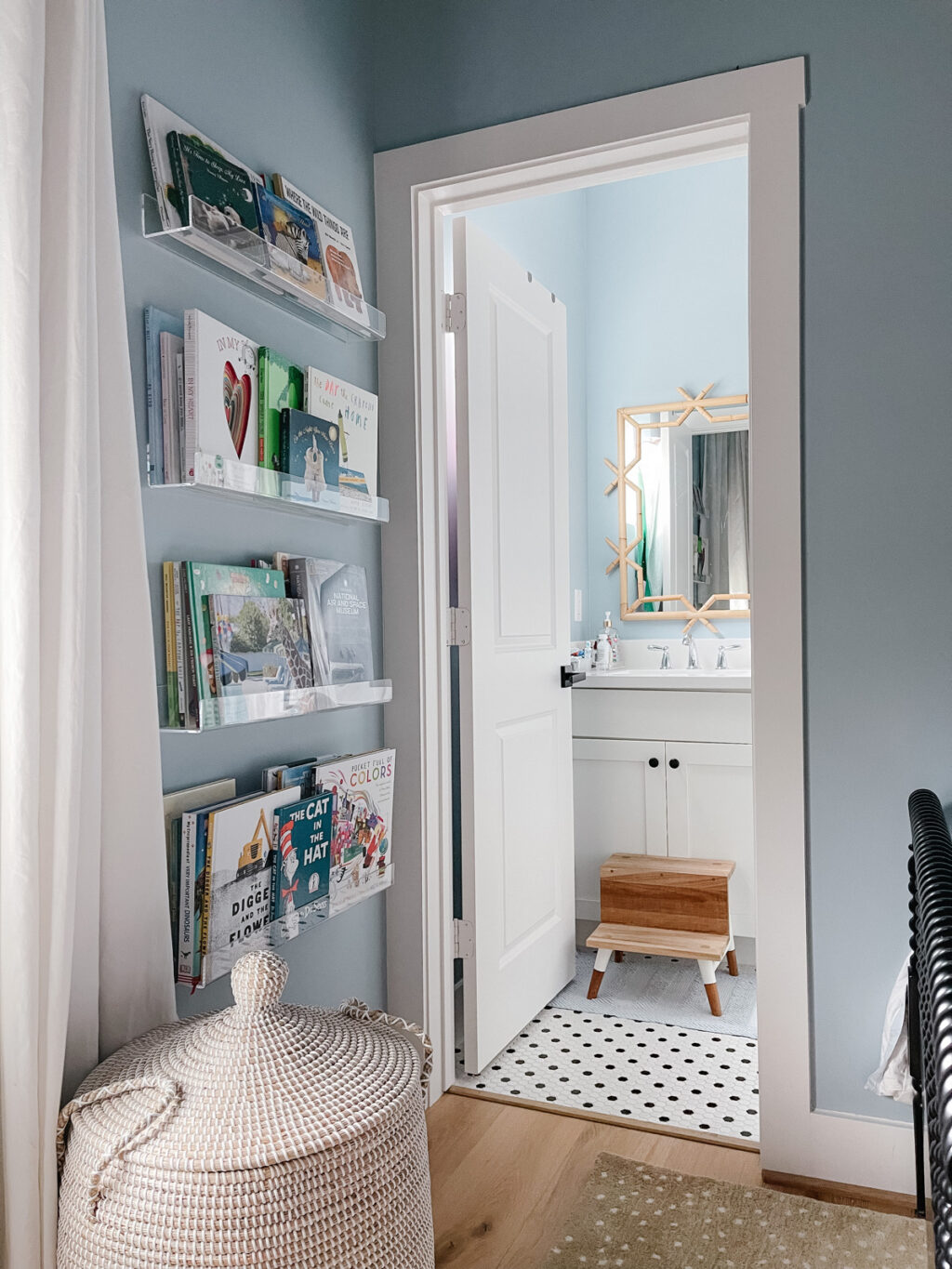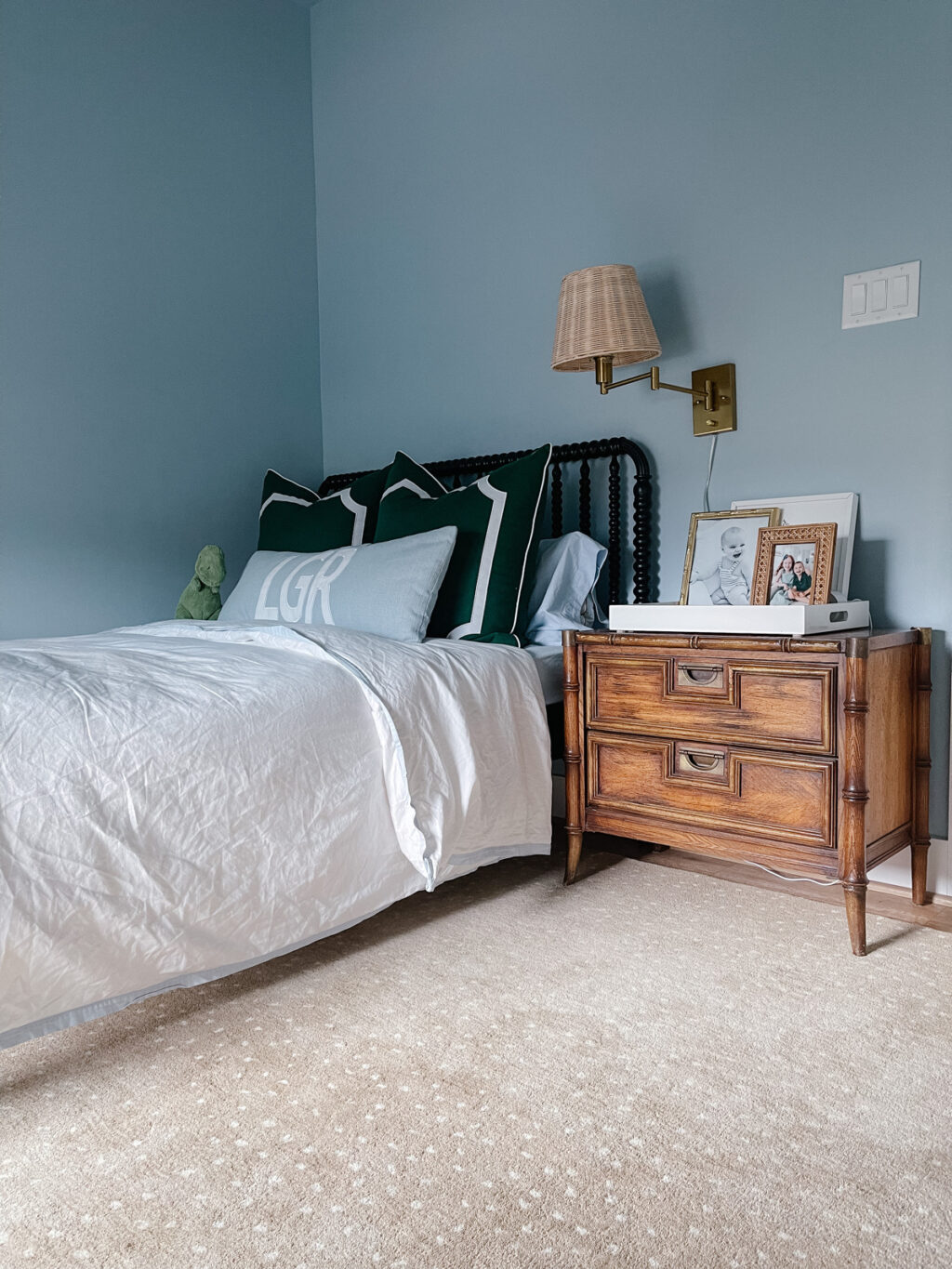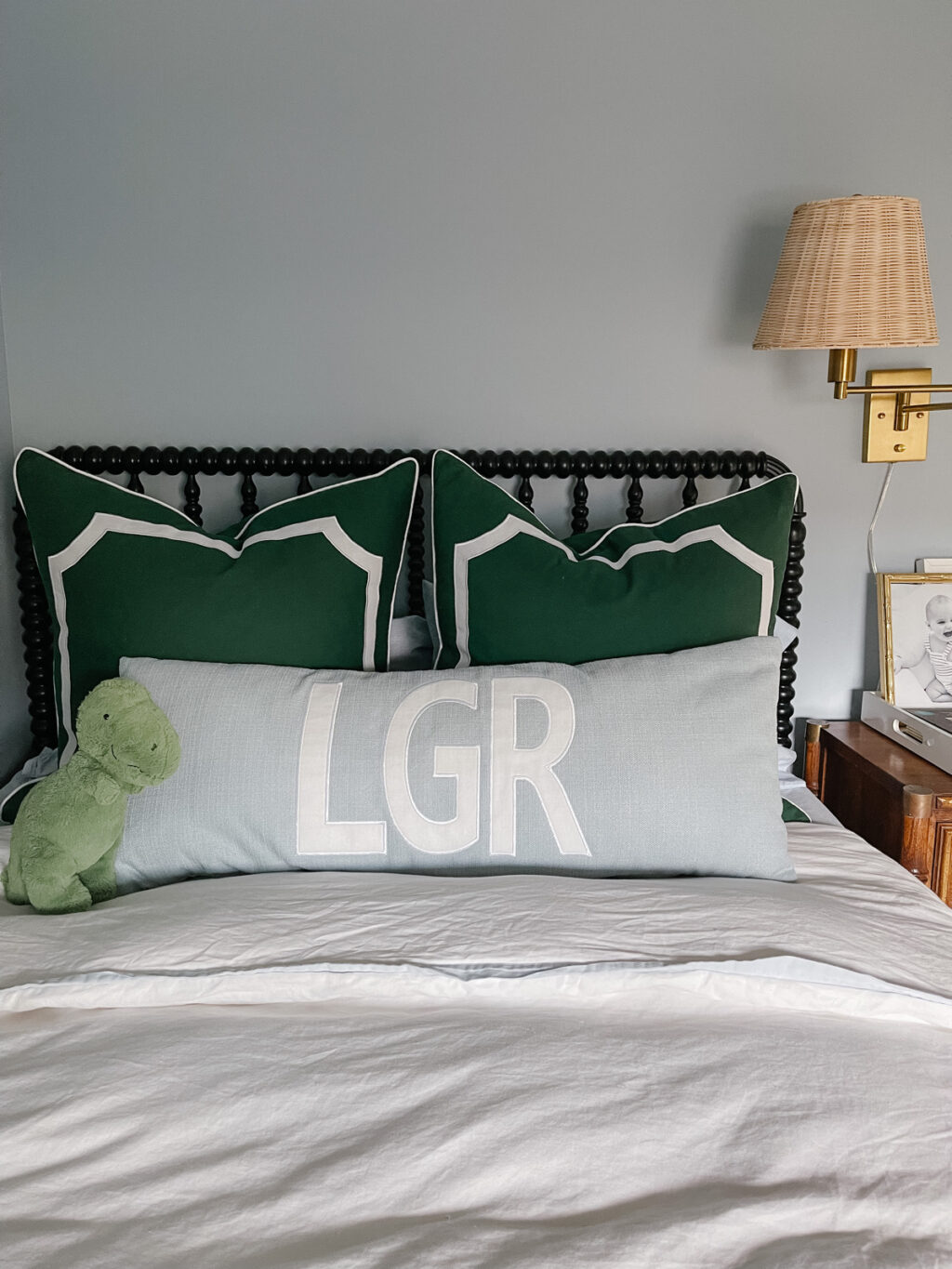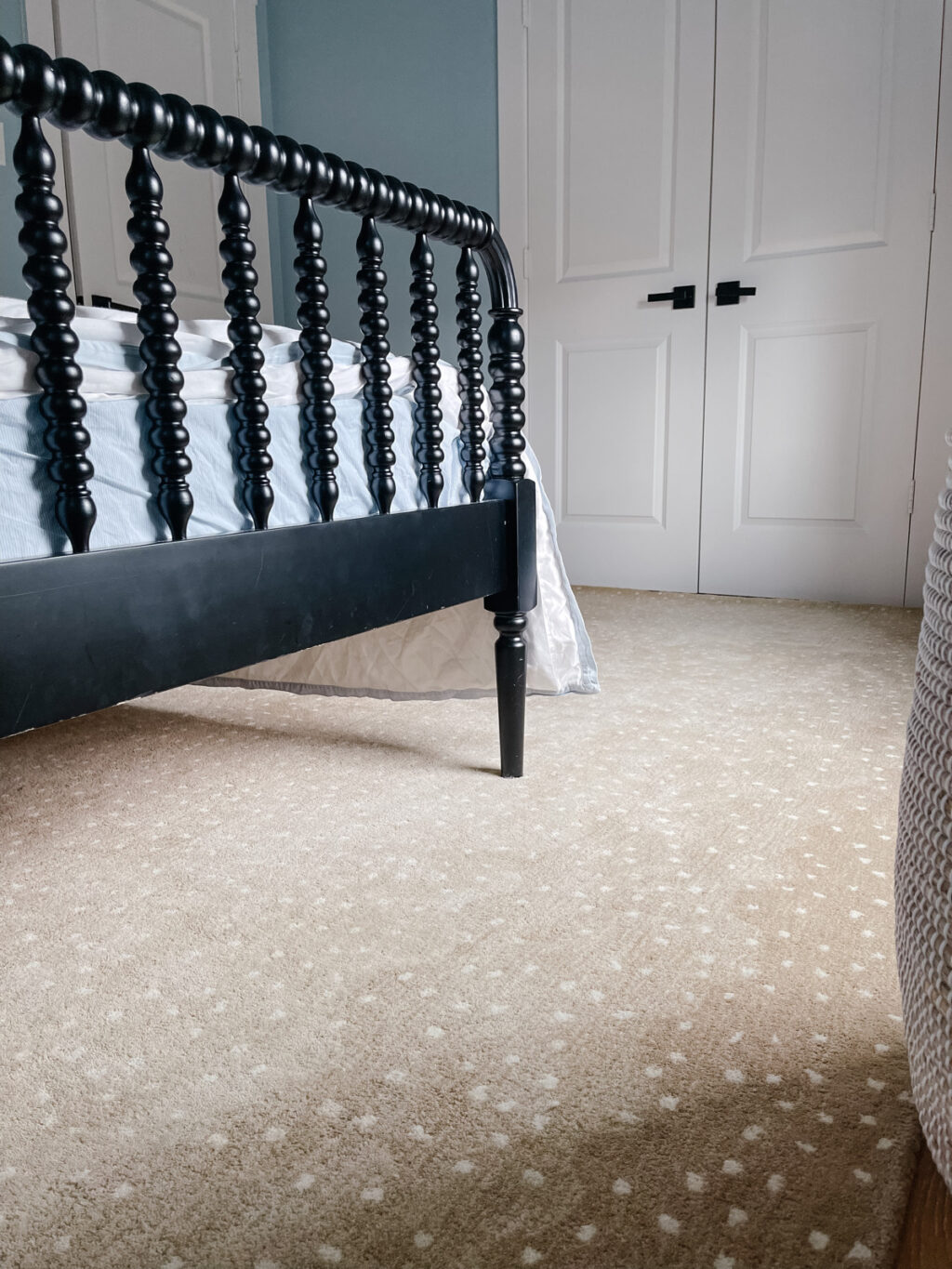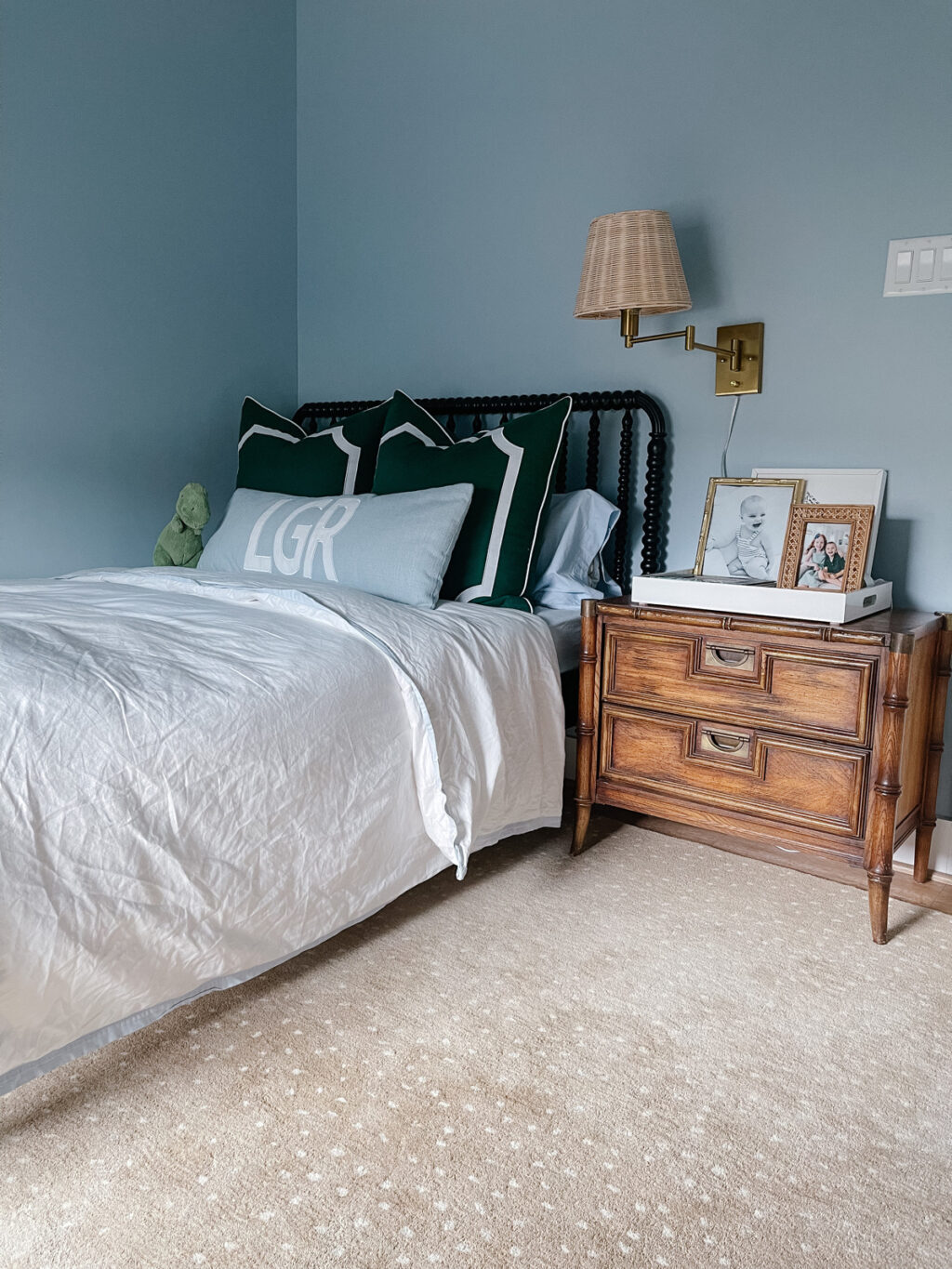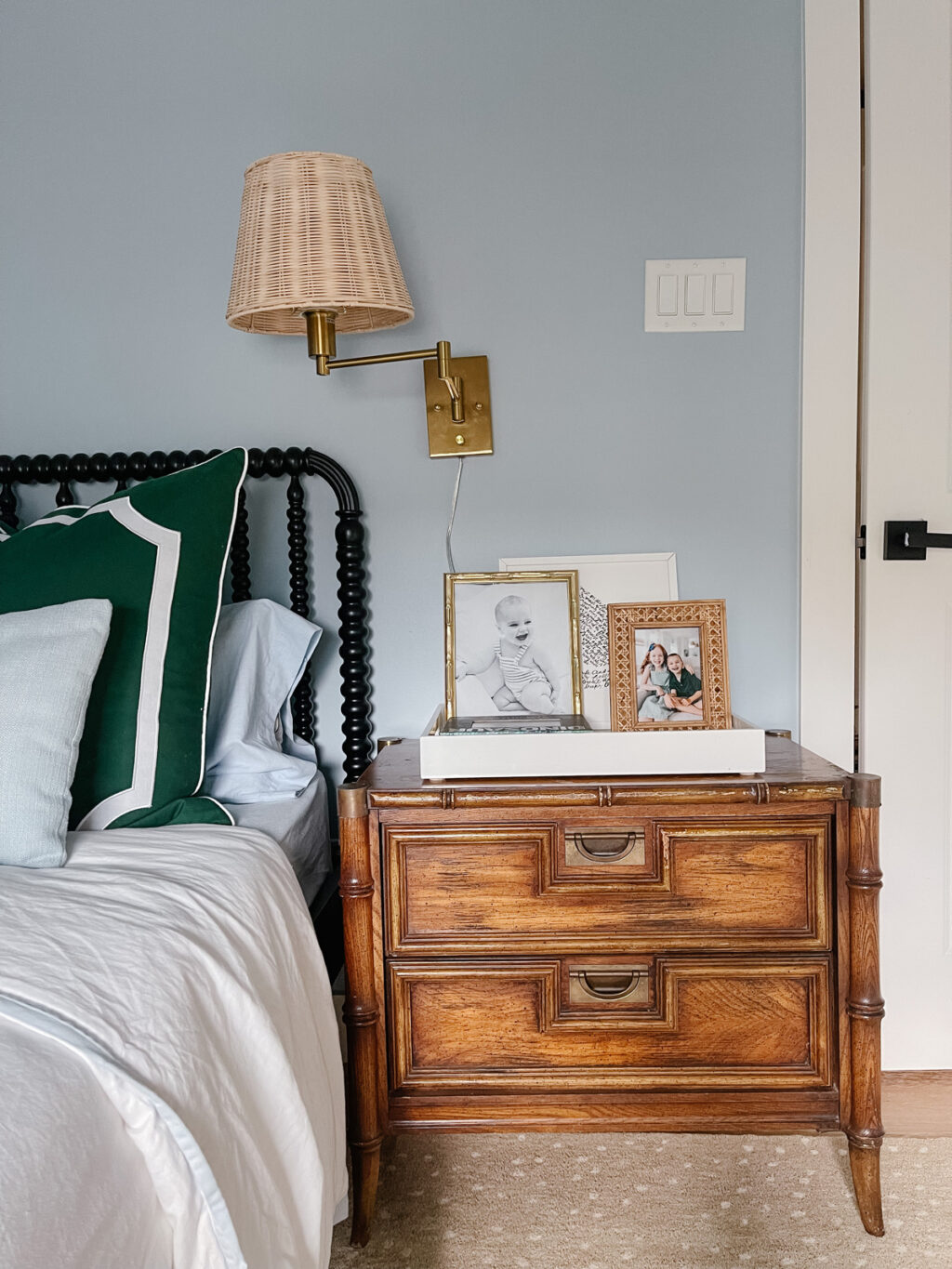 LINCOLN'S ROOM
(shop room sources here and here)
euro shams from Biscuit Home
room, ceiling and bathroom are Farrow & Ball Parma Gray (color matched to SW paint)
vintage Stanley bamboo nightstand
I hope you're having a great week – not just a good week 😉