I want to start today's post off with an acknowledgment of the death of Her Majesty Queen Elizabeth II. May she Rest In Peace and may her family have strength as they grieve her loss.
ONE
On Wednesday, I attended La Petite Maison Gala, benefitting A Shelter for Cancer Families, a local organization that provides stability, shelter and support for families seeking cancer care in the Texas Medical Center.
The event featured dollhouses designed by a group of wonderful Houston interior designers and were auctioned off at the event to support the organization's mission.
Imagine my shock when my friend declared she was bidding on houses and was going to gift one to Harper, as she knows how much she & I love them. The dollhouse I had the privilege to take home was designed by Sari Imber Moore of Sari Imber Interiors.
I set up the dollhouse on our kitchen island when I got home late from the gala and Harper was so shocked and surprised when she came downstairs in the morning. I asked her what she thought when she initially saw it and she said she "thought she was still dreaming!" It really does feel like a dream – I had no idea I'd be taking a dollhouse home that night and am so grateful for my friends' generosity to support such an important cause.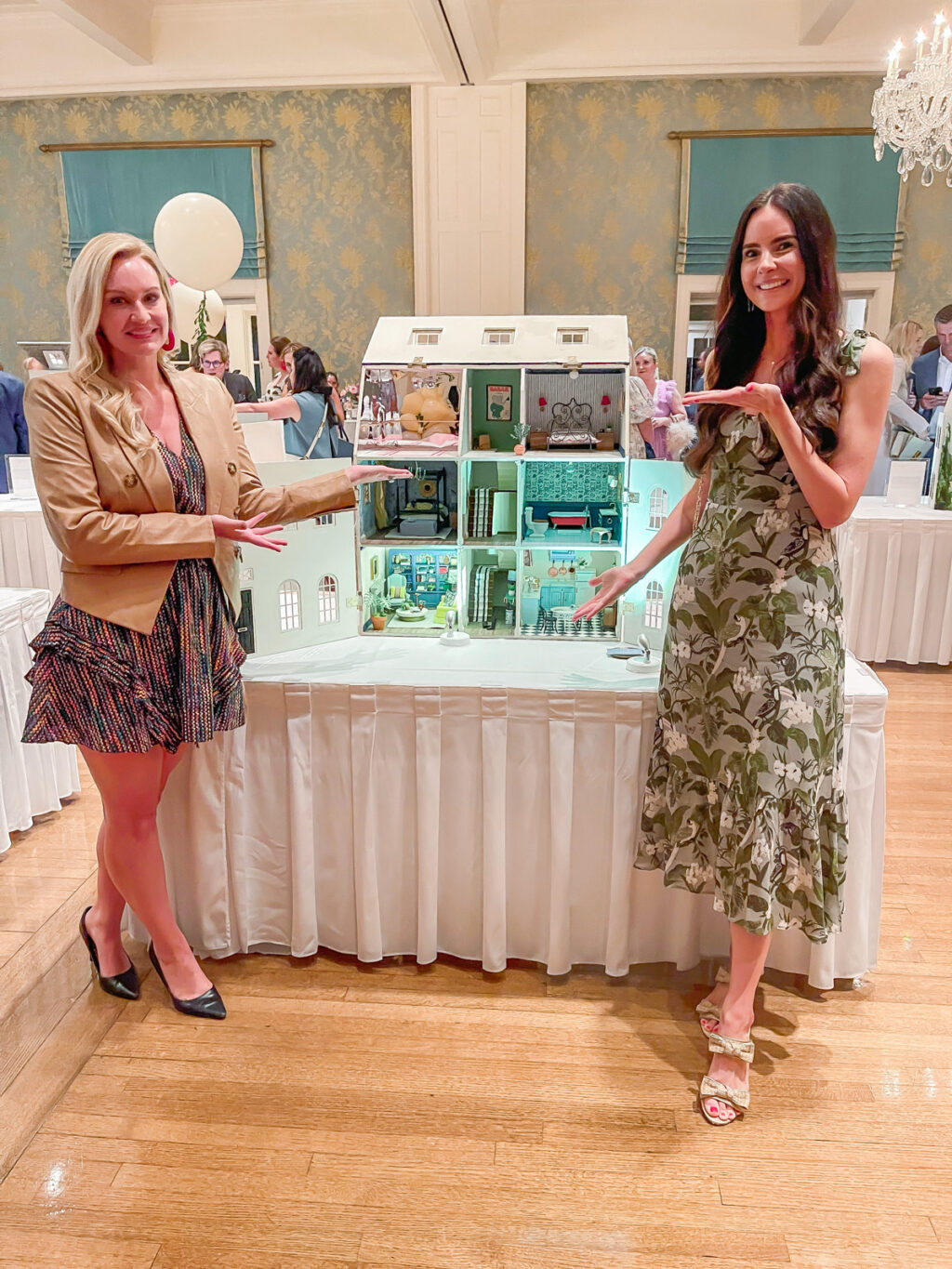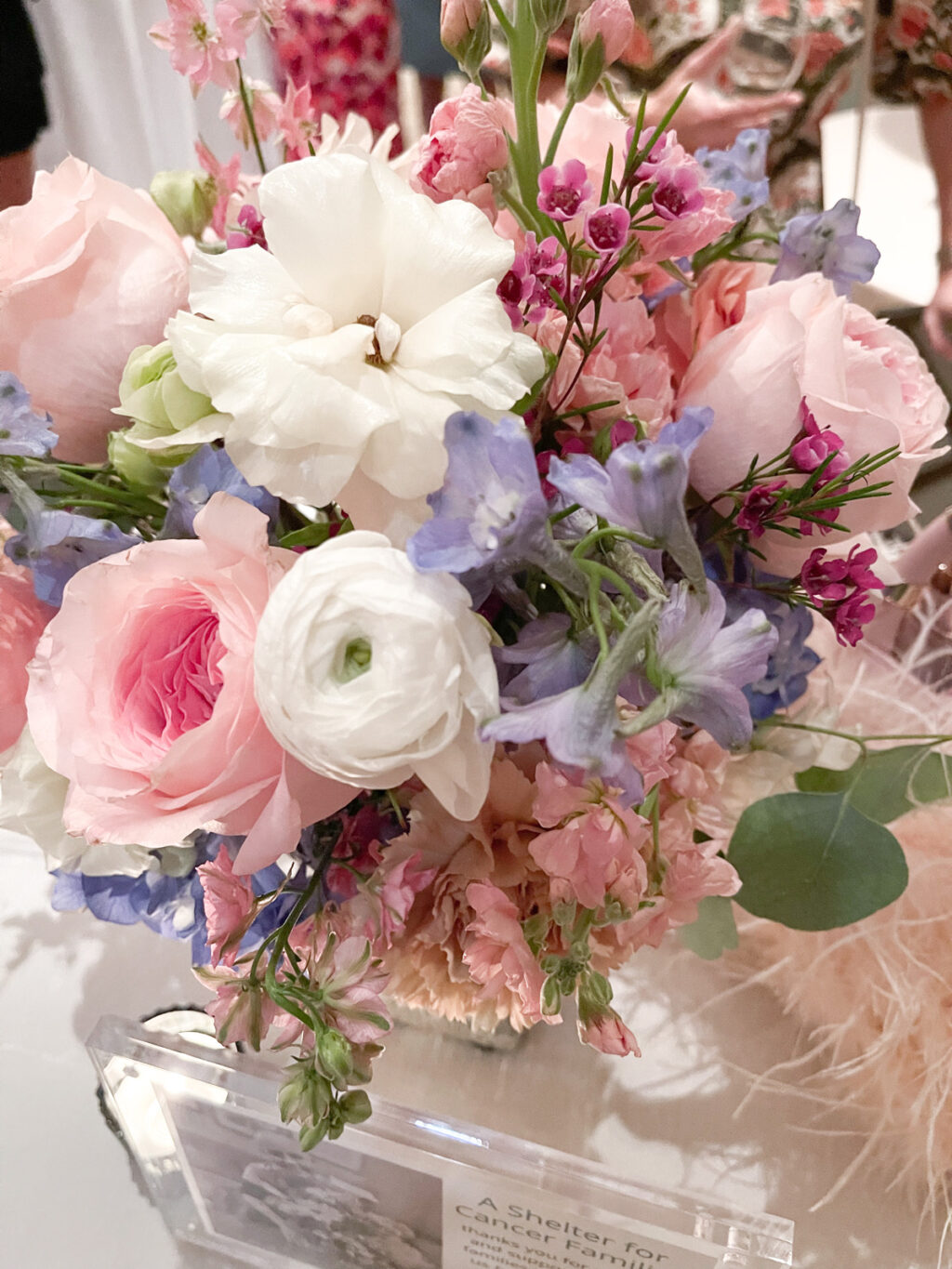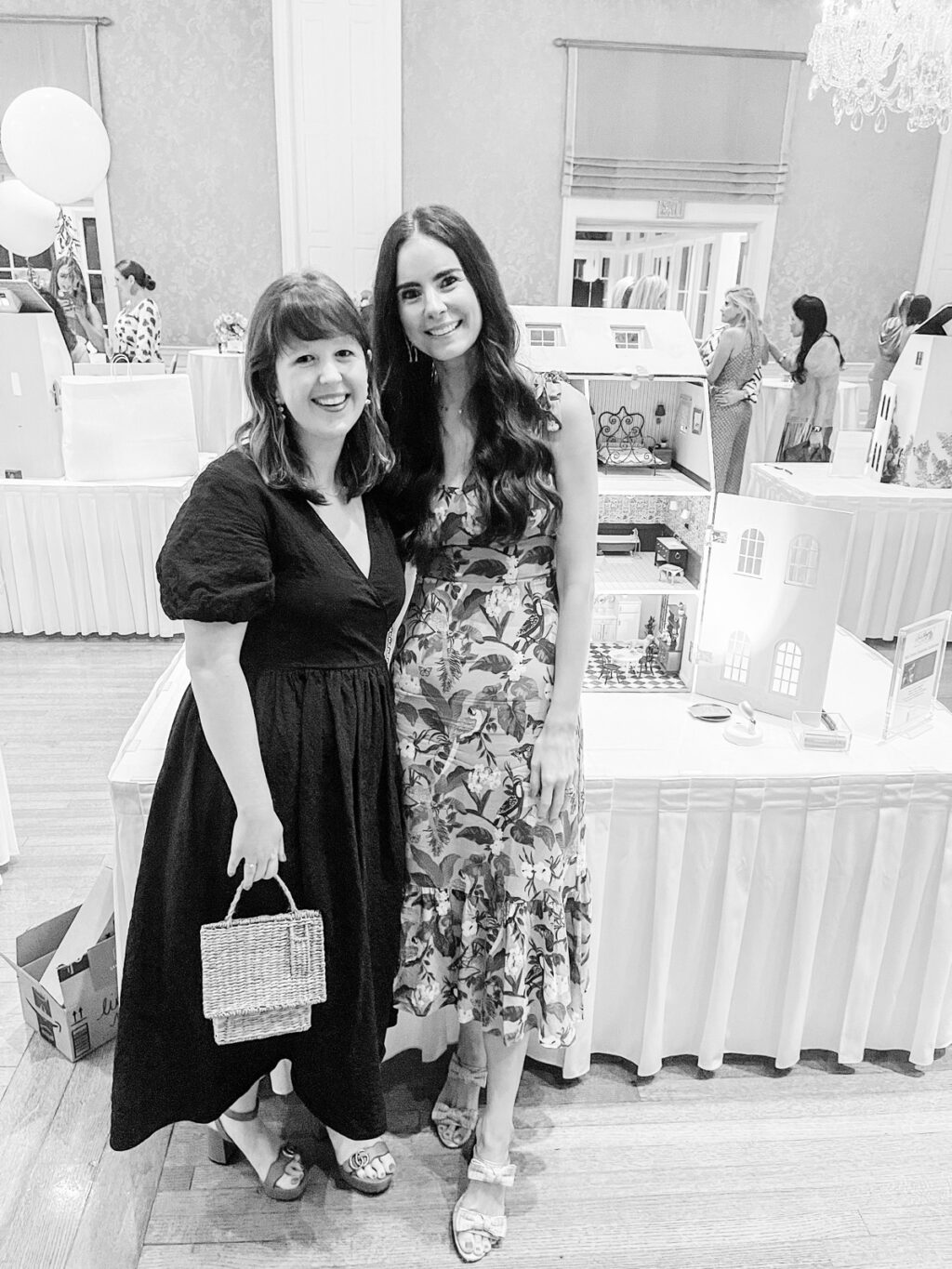 TWO
I've ben watching the US Open & couldn't believe my eyes when I spotted this tennis skirt at Tennis Express – I remembered commenting on it when one of the players wore it during the tournament. Of course I had to get it and adore the color (wearing size small)! I paired it with this pink amazon tank and this pink amazon visor.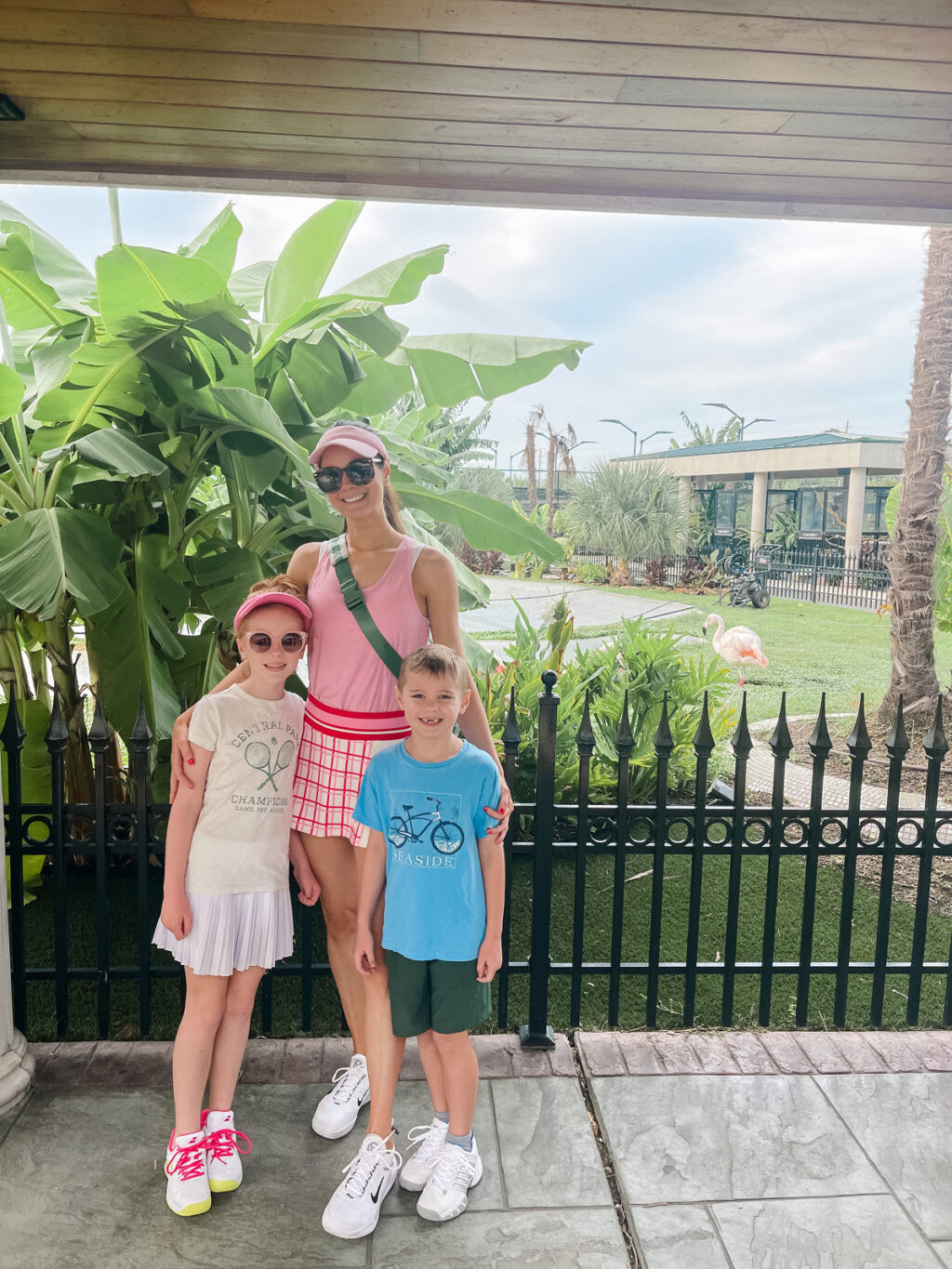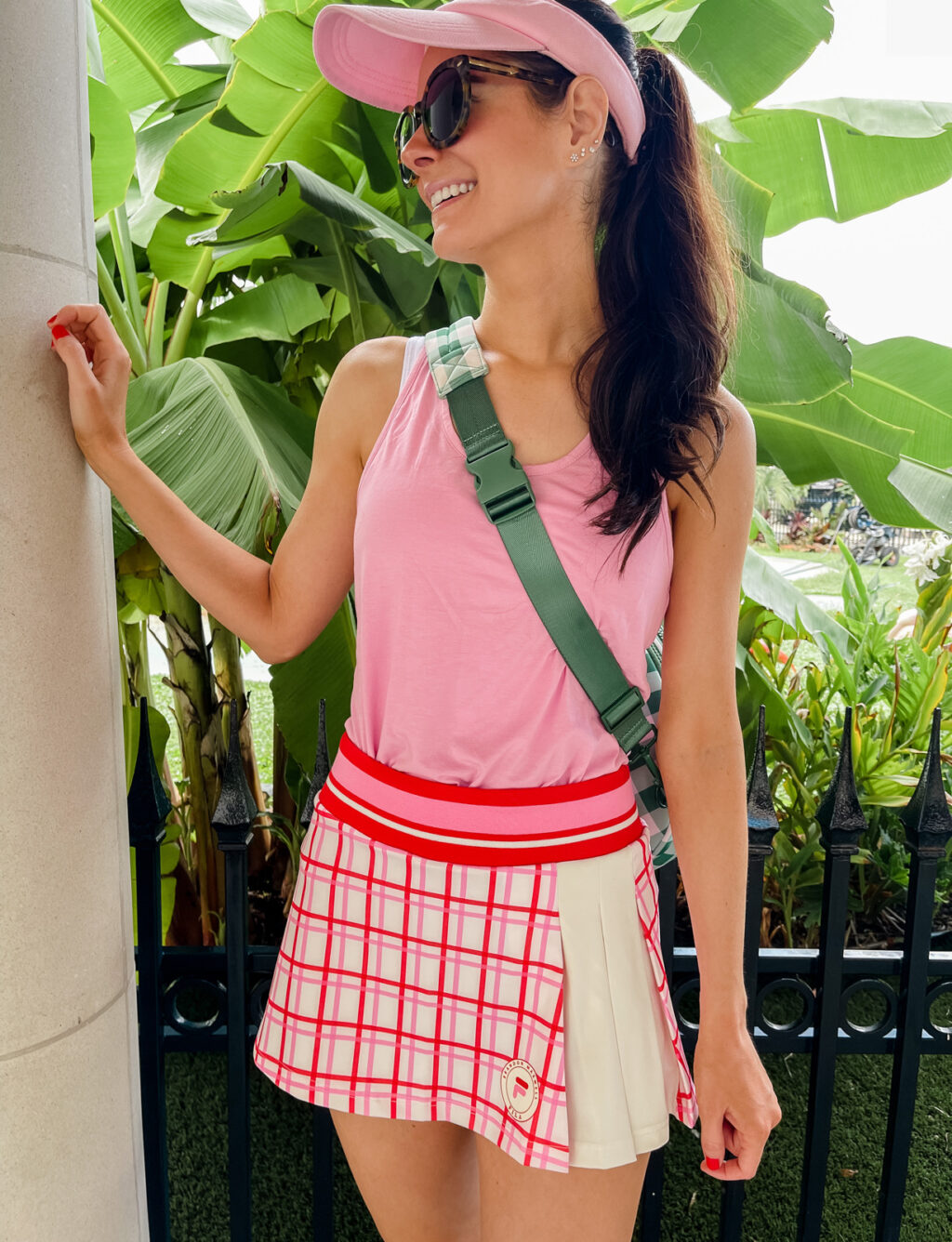 THREE
I love my amazon leggings and rarely splurge, but the brand I make an exception for is ALO. I love the fit, style and fabric of their leggings so much -I wear a size small. I recently got this lilac pair and they're beyond!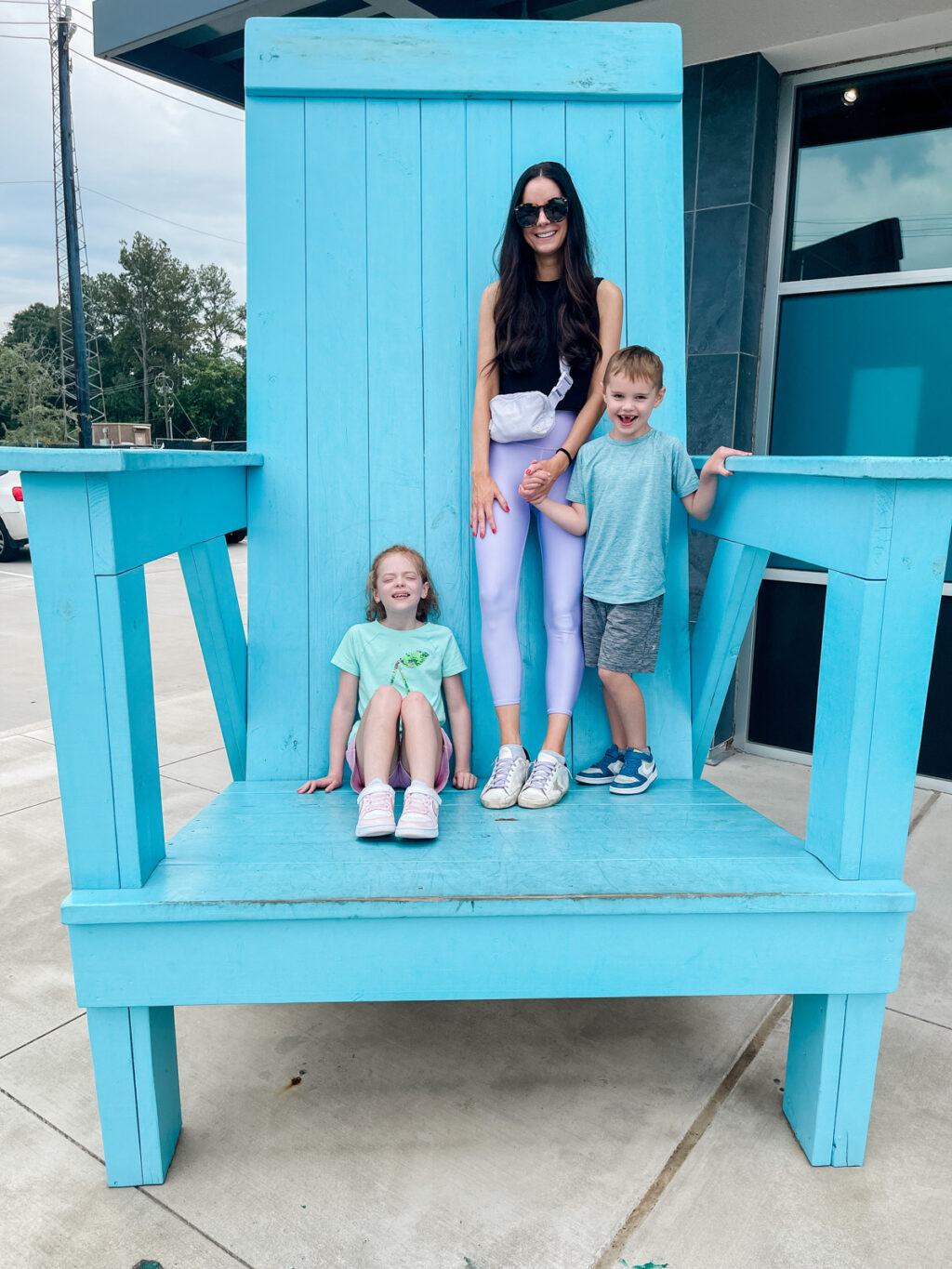 FOUR
I'm starting to shop for a conference I have coming up – a mix of daytime/nice casual outfits and evening/cocktail type dresses. So far I've ordered this jacket (timeless, but such a fun color & perfect with jeans and a bodysuit) and these shoes to pair with any evening outfits.
I'm still on the hunt for dresses…here are a few I'm liking so far: this blush dress; this printed mille dress; and this emerald dress (but it's preorder and won't come in time).
This conference is usually in late spring, so I find it easier to shop for than the fall season since it's still hot in Texas but summery dresses aren't available anymore and you want to switch it up to the current season.
A few other items I have my eye on, just for fun:
FIVE
I ordered this skincare headband on Etsy – it was the only one I could find similar to the Versed headband that no one can seem to get anymore – I'll report back!
Have a wonderful weekend!