The long-awaited Amazon leggings post is here! I have two of the most incredible leggings in this post (I love on pair so much I have multiple colors!) In my experience, these are the best quality, most-flattering and most budget-friendly leggings on amazon.
To clarify, these are all leggings I wear to workout – however, they're also great for lounging. I've been rotating wearing all of these daily since I started working remotely.
Amazon leggings #1
I own these leggings in 3 colors, they're that good. I wear the black ones most often, of course, but the fun colors are just awesome. I love the high-waist – it's higher than my Athleta leggings. It makes for a very flattering legging. They offer a good amount of compression – especially the colorful ones. I don't know if it's because I wear the black ones more, but the colorful ones have slightly more compression. They're smooth and buttery in texture and the seaming on these make them very flattering – as a bonus, the cute side pocket detail doesn't add any bulk whatsoever. Basically, these leggings get my vote for best higher-price point legging. My all time favorite leggings are still the ALO 7/8 high-waisted leggings, but at over $100, they're not really an affordable option.
Colorfulka leggings in black: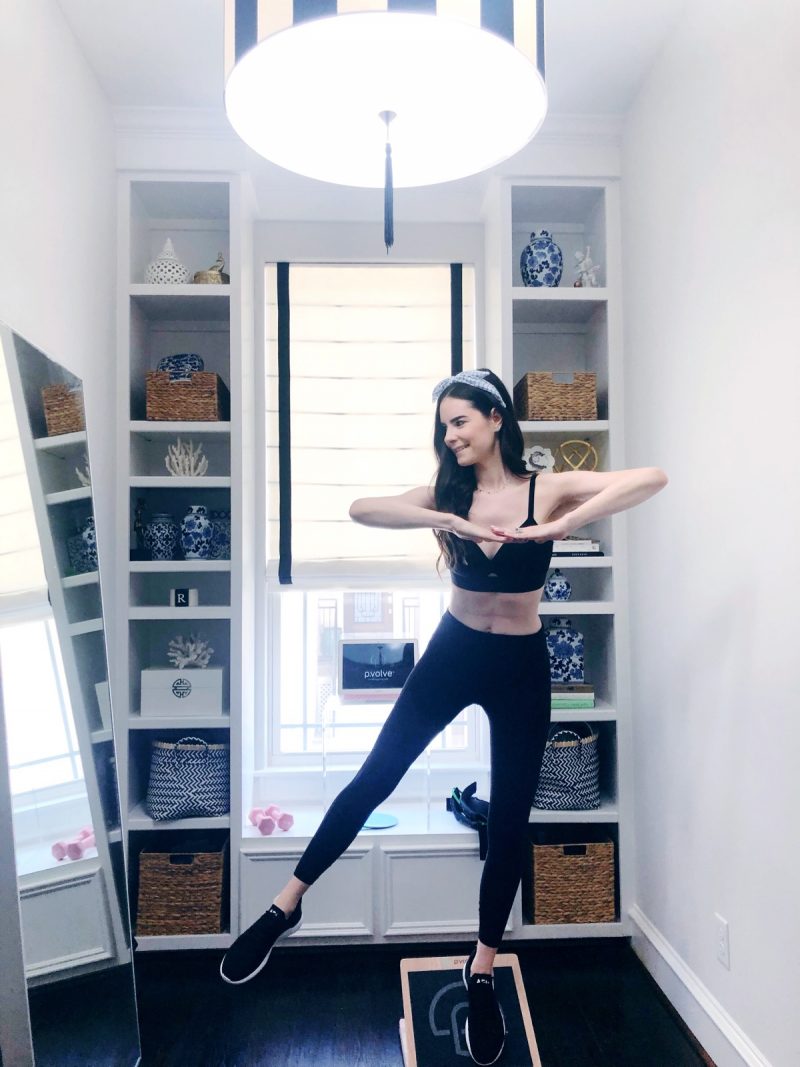 and here are various views of the other colors I own: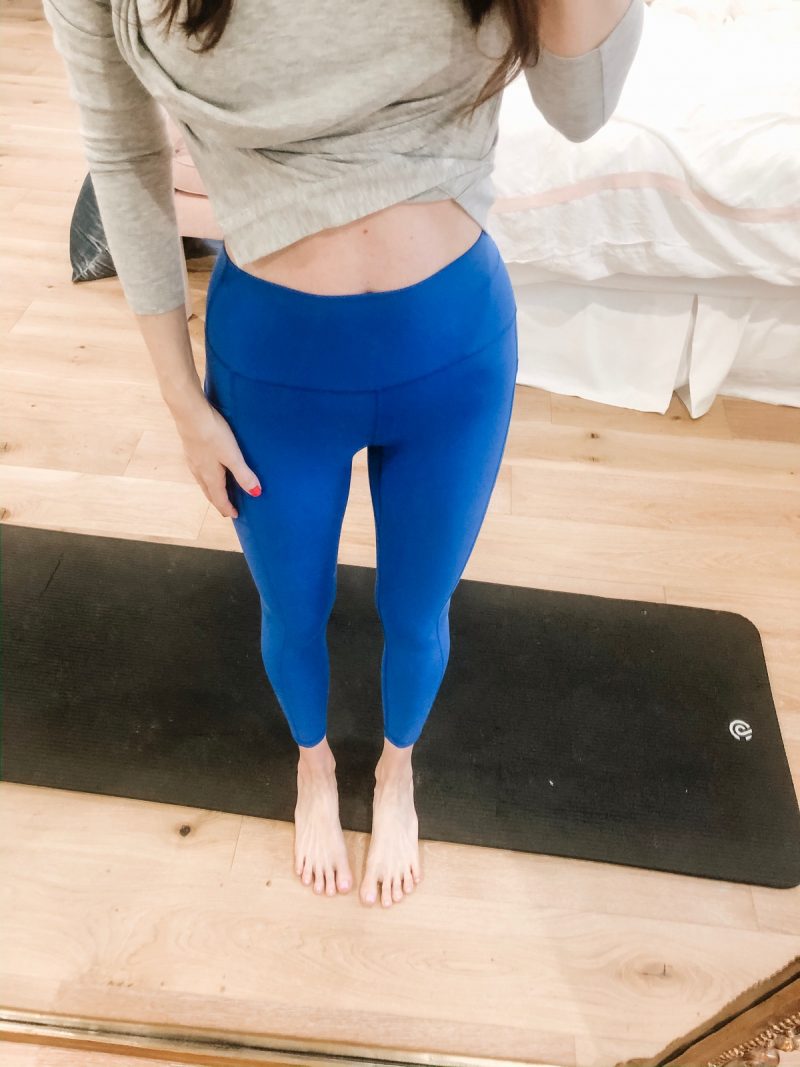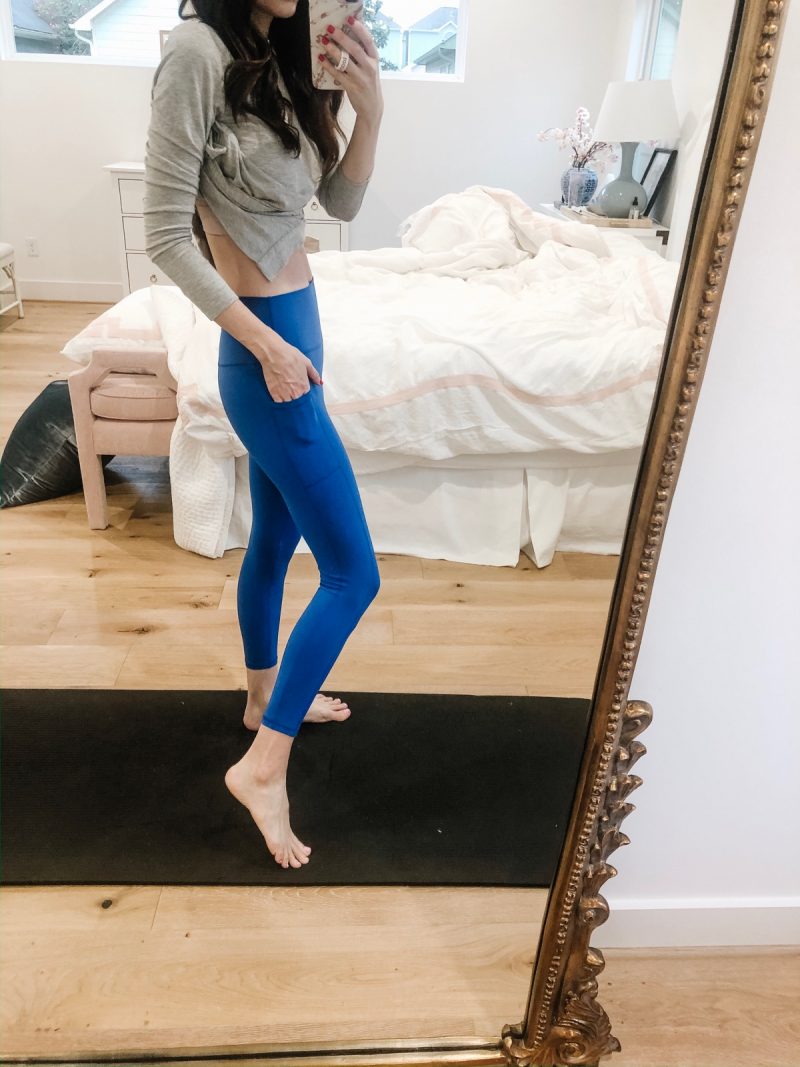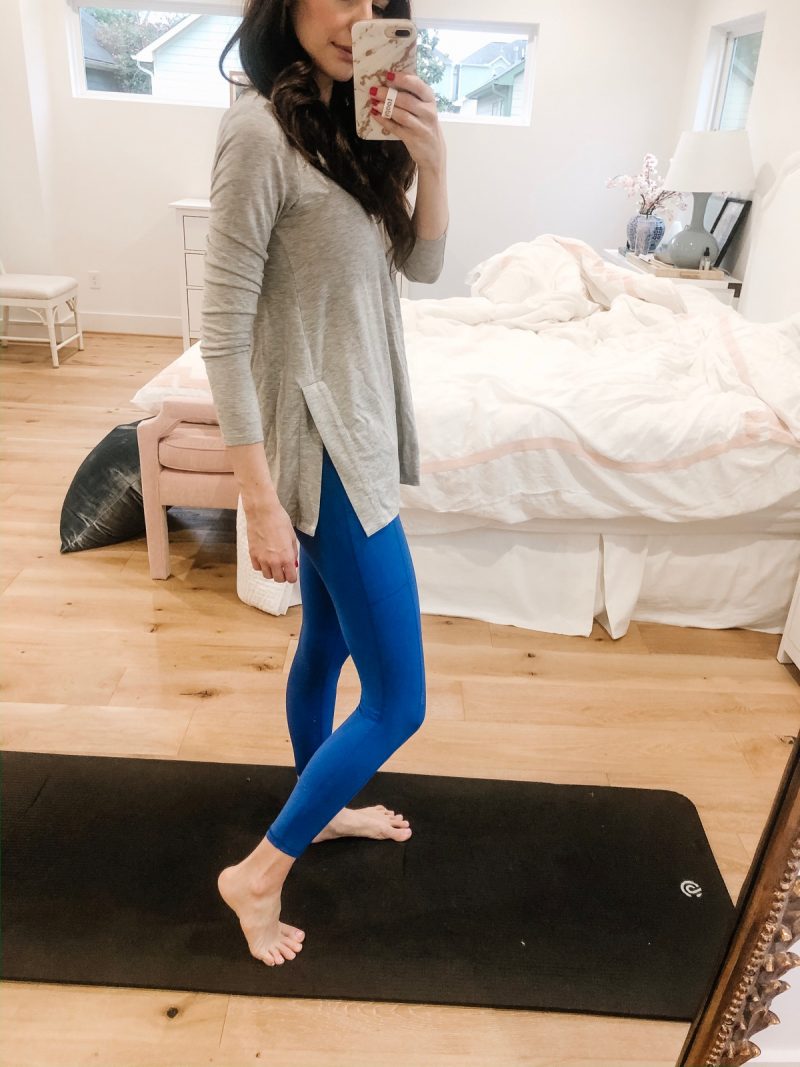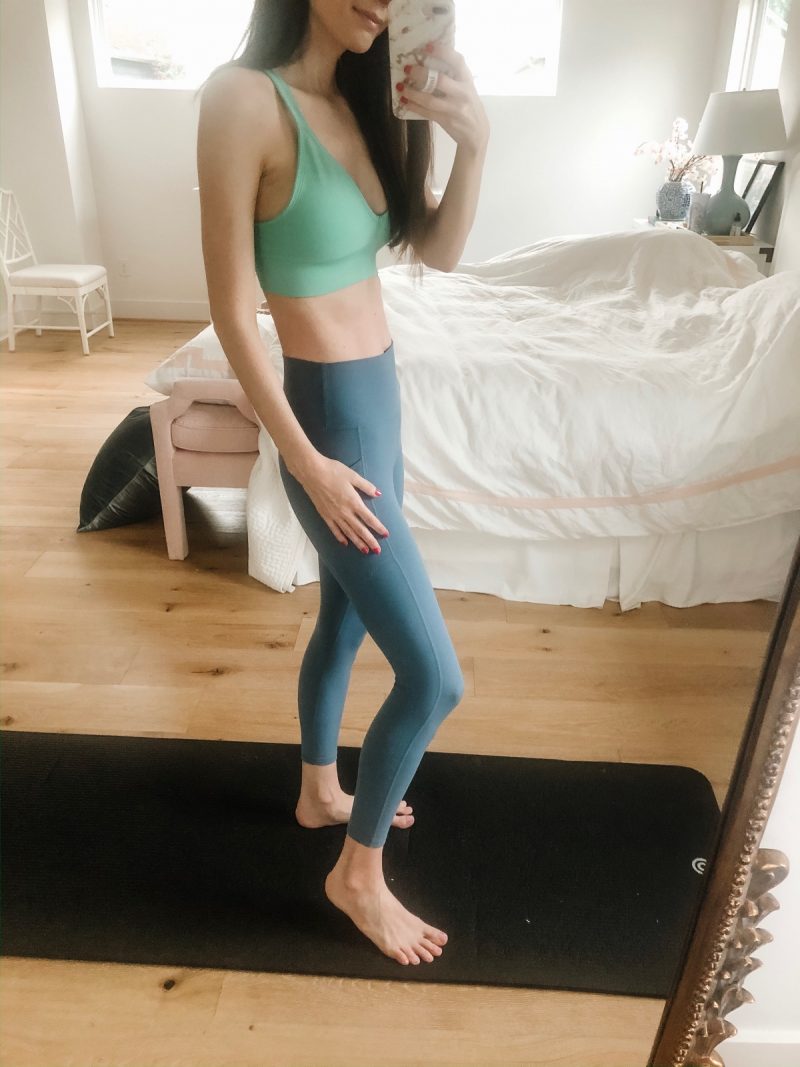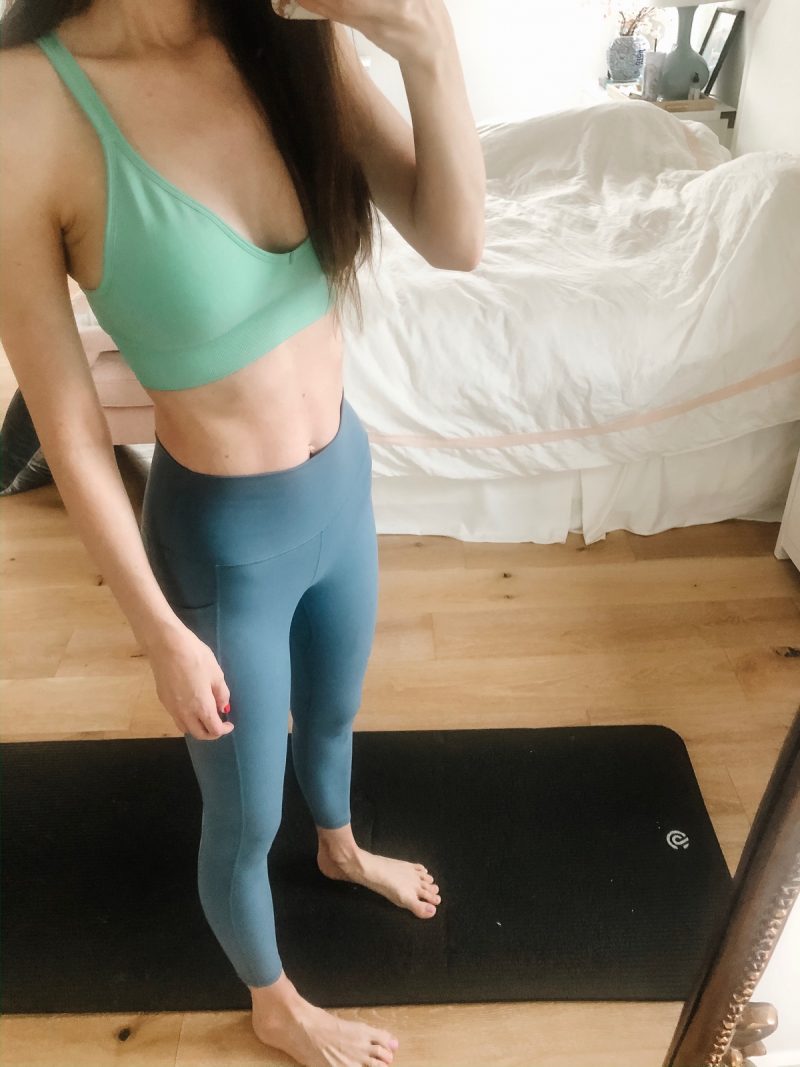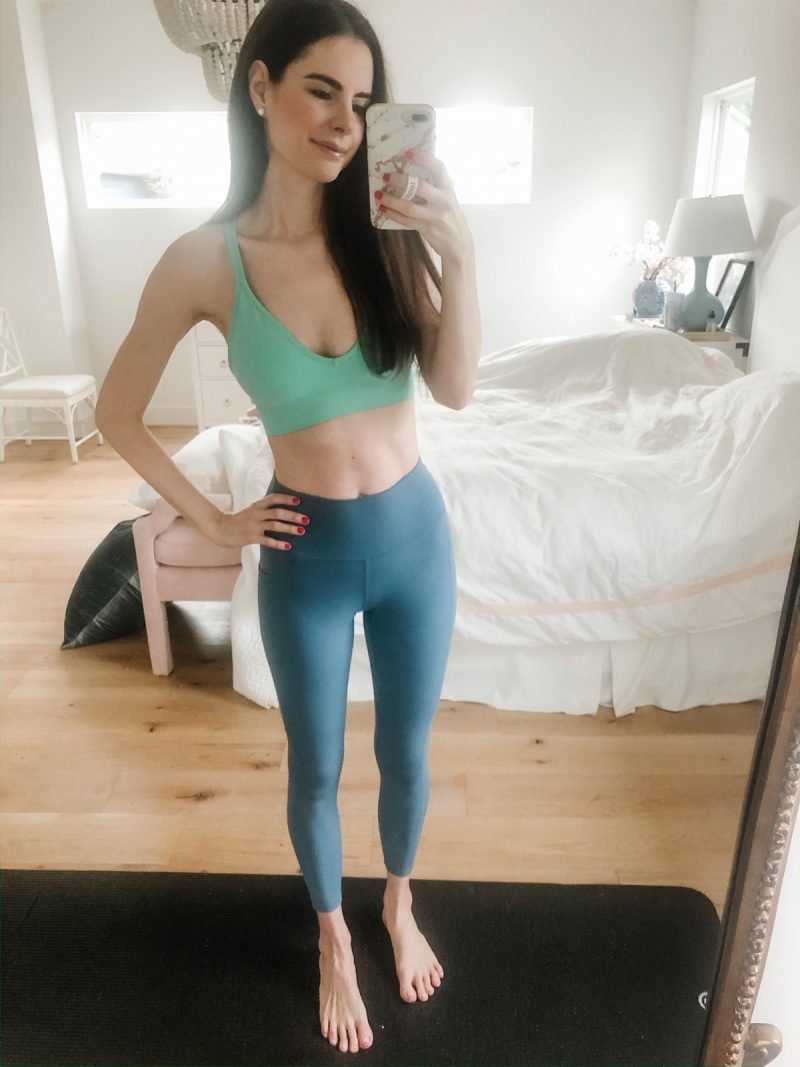 Amazon leggings #2
These leggings are similar to the Spanx leggings and come in at an under $30 price point! The material of these leggings, much like the Spanx, is very unique. It has a texture to it that is not typical for a legging – it's hard to describe, but I love how it looks (see my IG stories for a close-up view of the fabric).These, like the Spanx are very high-waisted and offer a fantastic level of compression. They are longer than the other amazon leggings – I'm 5'10 and they're full length on me whereas the ones above are more of a 7/8 length. For the quality of this fabric, the price point is unbelievable. I do feel they wash even better than the first ones and are less like to pill over time.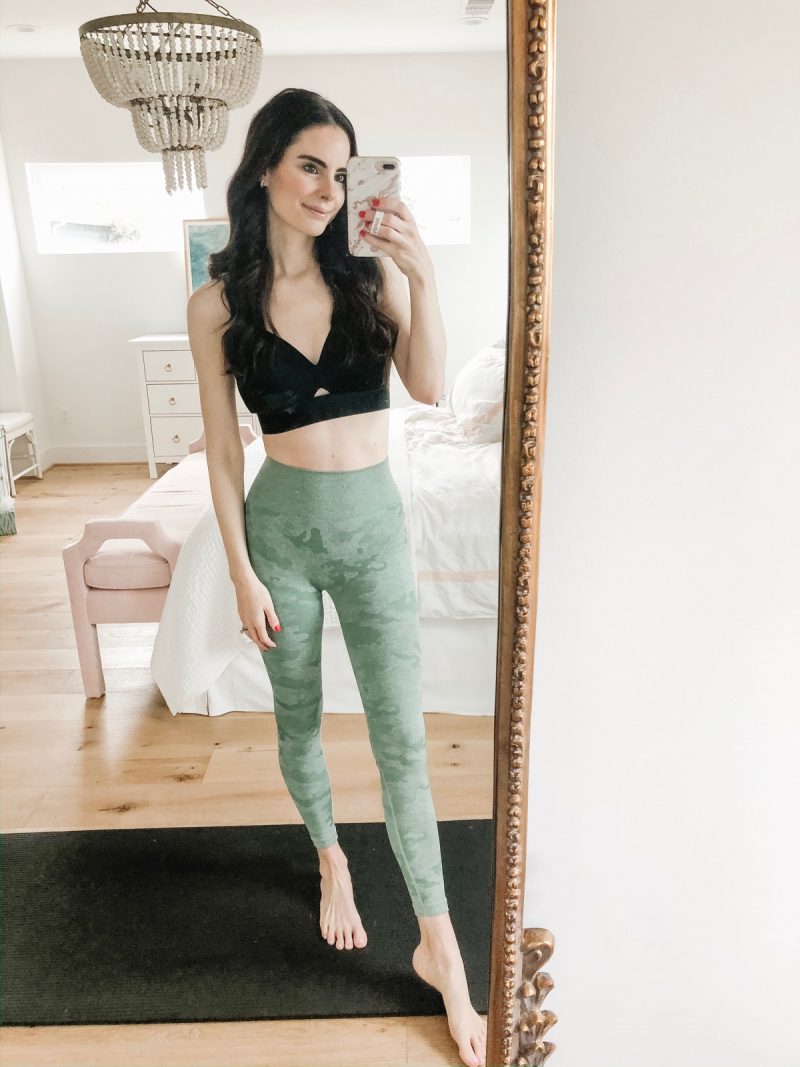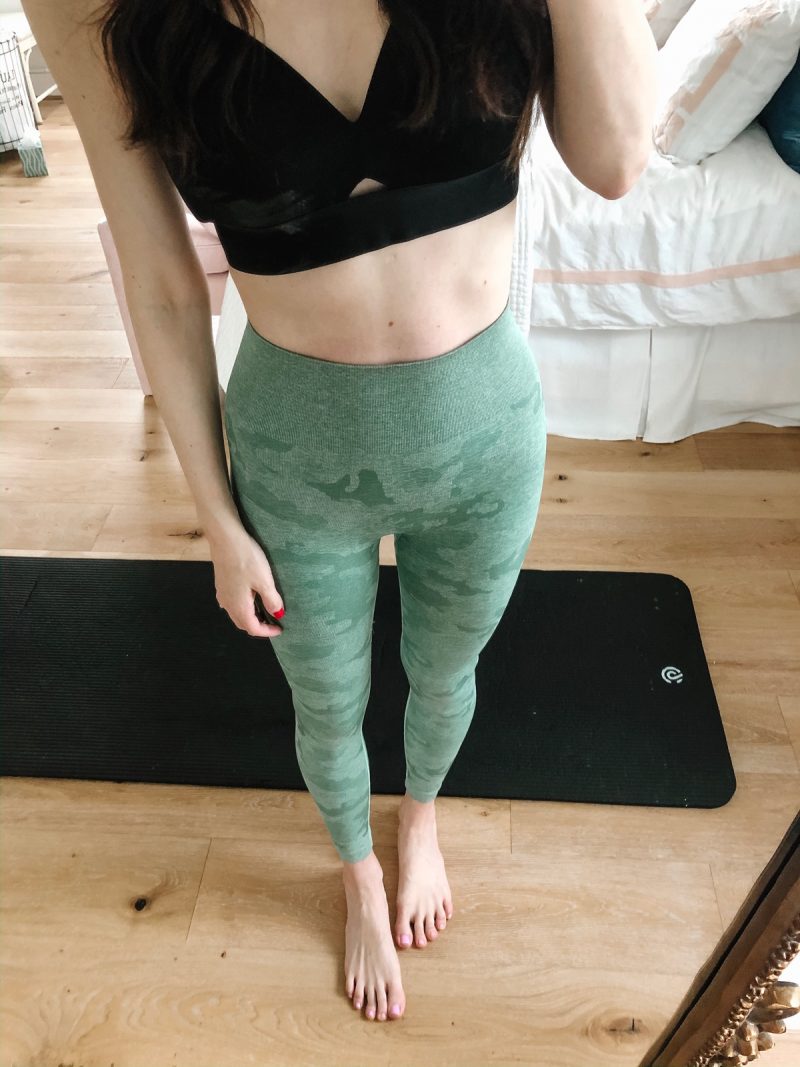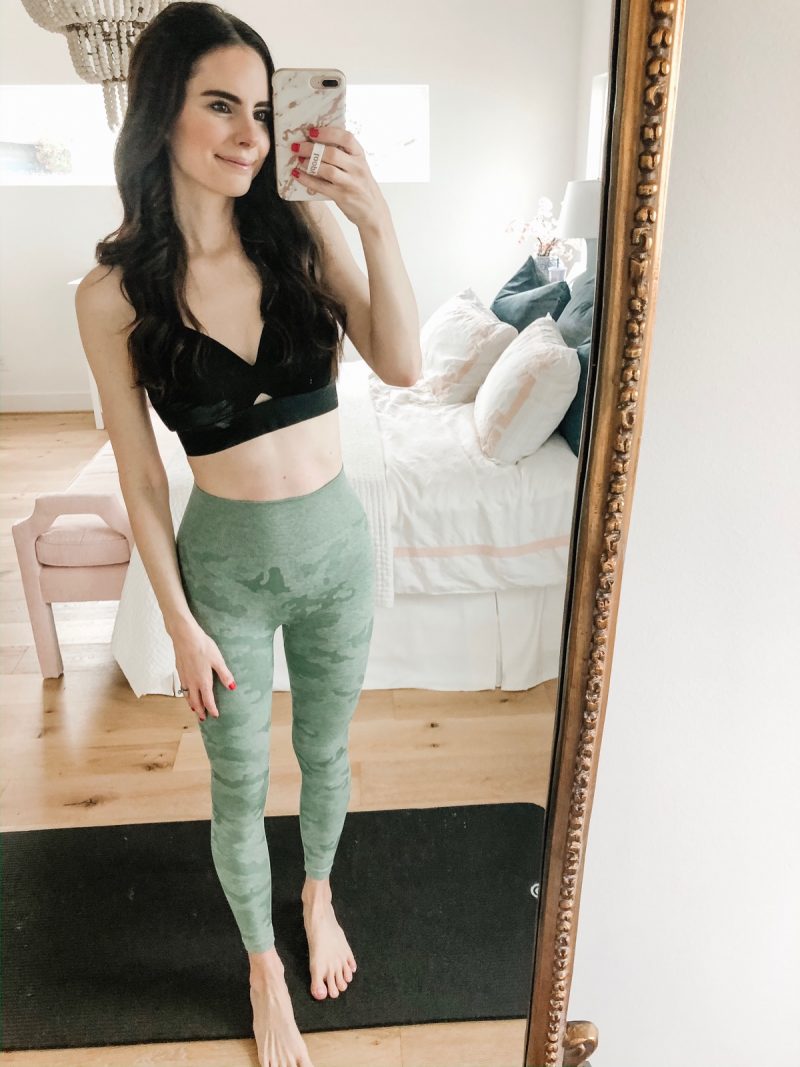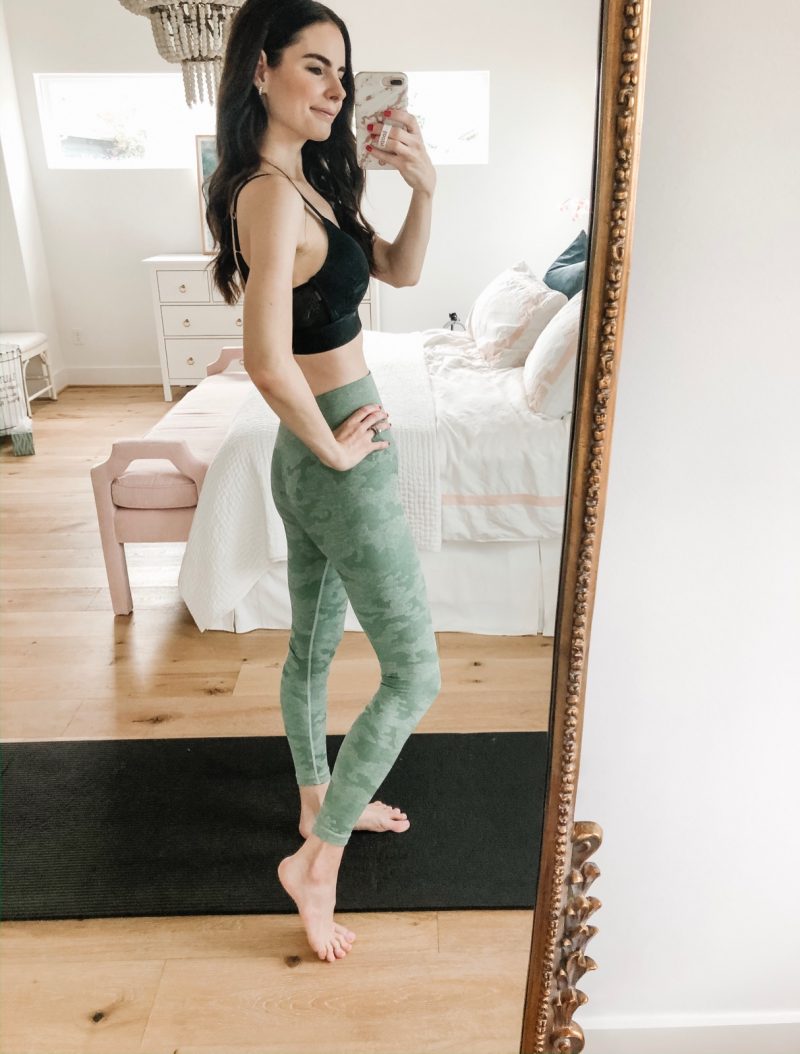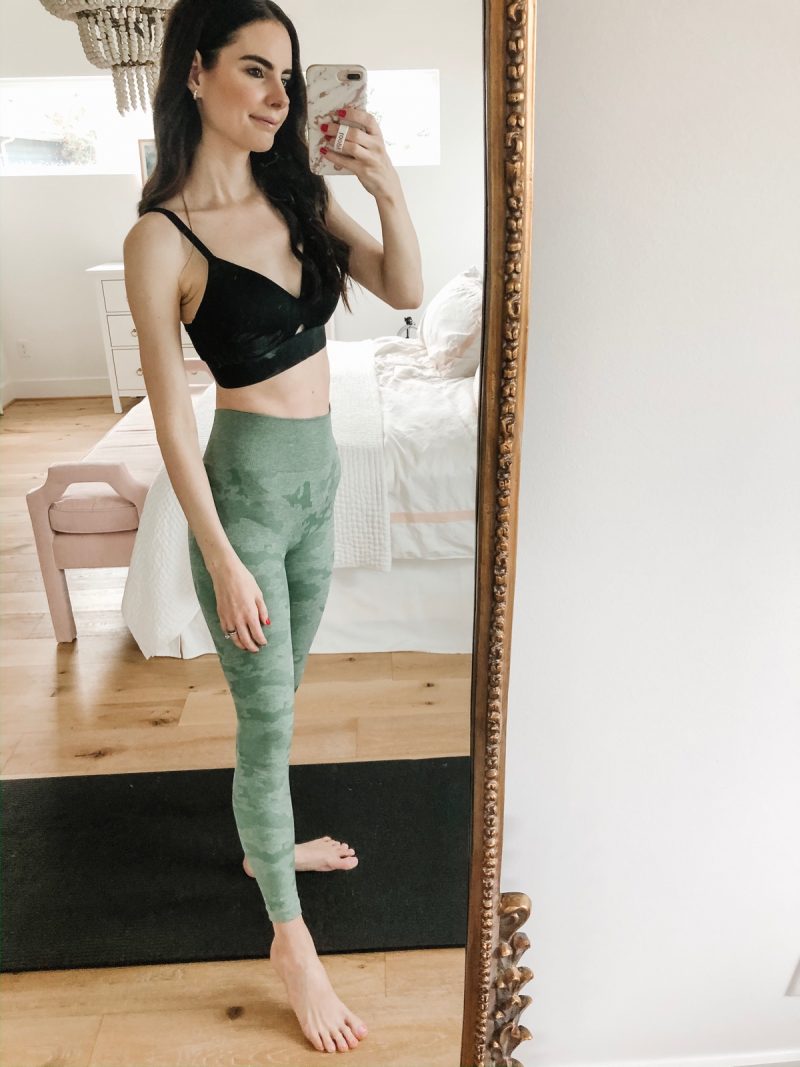 Wash + Care: I wash all of my leggings in a regular wash cycle but I always hang dry them. I think this helps them retain their feel and shape over time. I have accidentally thrown my black pair into the dryer and they were totally fine. I just think all athletic wear with stretch lasts longest and retains its quality when you hand-dry.
AMAZON TOPS FROM MY IG STORIES: gray side slit tunic | baby blue fleece modal sweatshirt | similar waffle knot top | set of 3 workout tanks | Spanx sports bra (black bra in this post)
I hope you found this post helpful! I love sharing my favorite amazon finds and these are the best leggings I've found so far at an affordable price point!