Thank you P.volve for partnering on this post!
Like many of you, my anxiety during this COVID-19 virus outbreak has been at an all-time high. My chest feels heavy and tight (this is how my anxiety manifests) and I'm more irritable than usual. After taking a couple of days off this week to spend time with my kids during their Spring break, I'm back at work now, doing a mix of coming into the office and working remotely.
I think a lot of us are at a loss for how to cope with this sudden and massive change to the structure of our day-to-day lives. I know a lot of people, like me, thrive on routine and social interaction, and between working remotely and social distancing, it has made it difficult to really feel like myself.
The only thing that seems to help me right now is exercise. I'm aiming for 4 workouts a week – but ultimately, I'd love to reach a point where I'm moving my body every day. I recognize that many of you likely enjoy studio classes or going to the gym – and I totally understand! The sense of community that can bring along with being pushed by someone is a huge motivator for many. However, in the current climate, working out at a gym or studio is not possible.
If you need to exercise for your mental health OR you're working from home and would like to start an exercise program, I'm thrilled to share that P.volve is offering a FREE 30-day trial for new members with code OnePvolve. If you've ever wanted to try this program, now is the time! They even have a beginner's series with NO EQUIPMENT NEEDED workouts (though I promise you'll want to use their awesome equipment as soon as you get your form right!)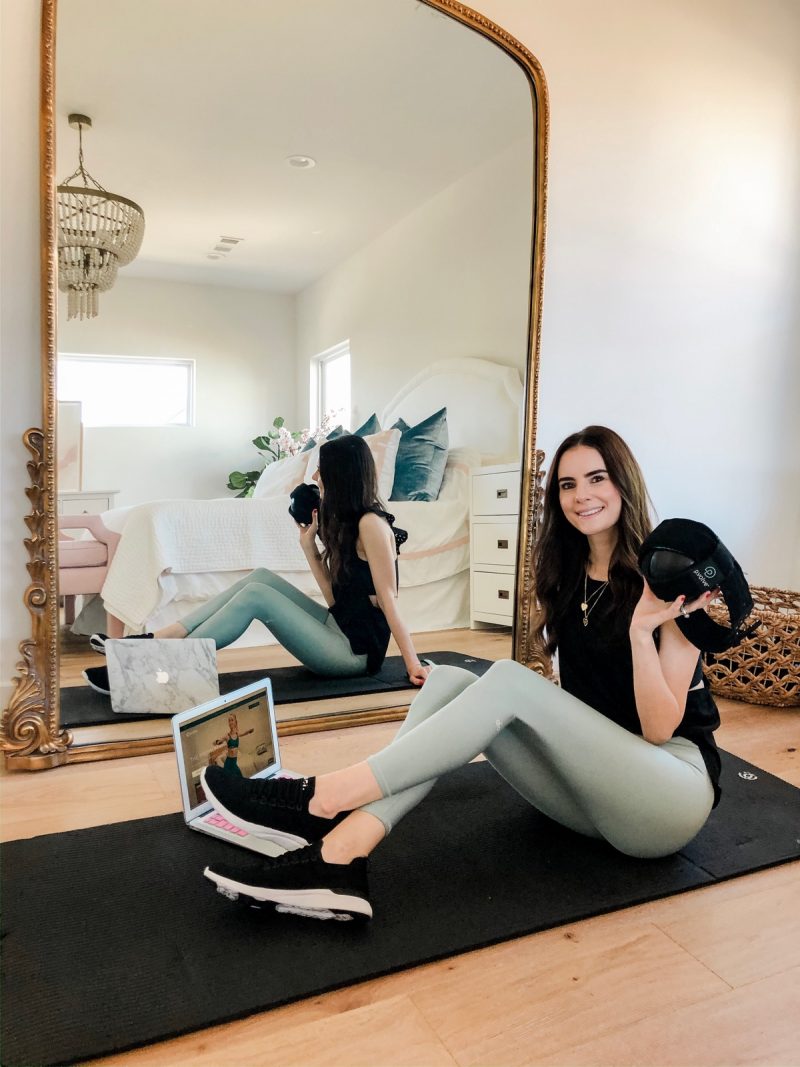 Y'all know I've been exercising at home for a couple of years now. With my lifestyle and schedule, it's the only thing that allows me to stay consistent because all I have to do is open my laptop to stream a workout. I've been a P.volve ambassador for nearly a year now (I did the program before becoming an ambassador) and the program has seriously been life-changing for me (read my reviews of the program and more, here). It made me realize that I don't need to go to a gym or studio to reach my fitness goals.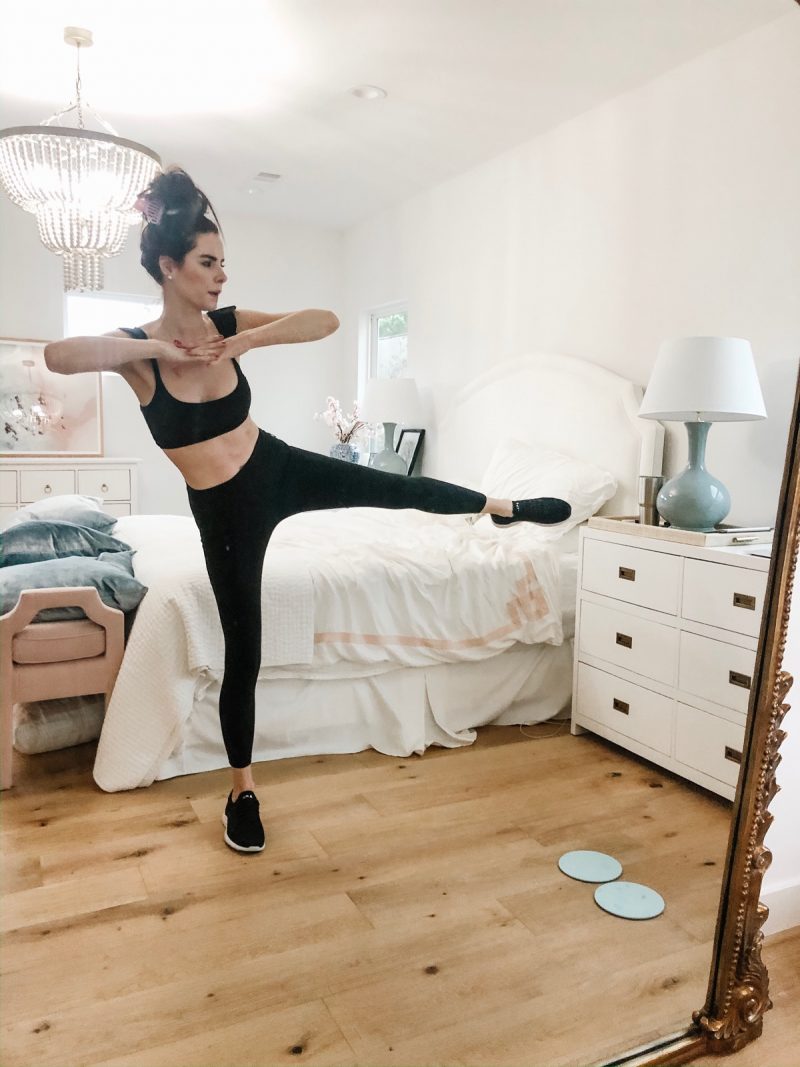 The thing I love most about P.volve , other than that it actually works/is results-driven, is that the streaming videos give me that studio class feeling, but with the convenience of being in my own home. No driving anywhere, no wasted time getting right to it – the classes are accessible from your laptop, phone, ipad or computer!
I love that the instructors are engaging and give pointers about form, etc. while teaching the classes and the P.volve library has over 200 workouts and new ones are added each week. You can do whichever workout you're in the mood for, one of their structured programs like the 6-day total body blast (I do this before vacations) or you can have their system make a workout calendar for you to follow. They have a beginner's series, like I mentioned above and a program called the 30-day evolution, which I what I personally started with when I first tried P.volve. I also love that you can choose a class based on how much time you have (workouts are 15 mins – 1 hour) and what equipment you want to use. P.volve's eqipment doesn't take up a lot of space either – I keep it all in a basket by my bed!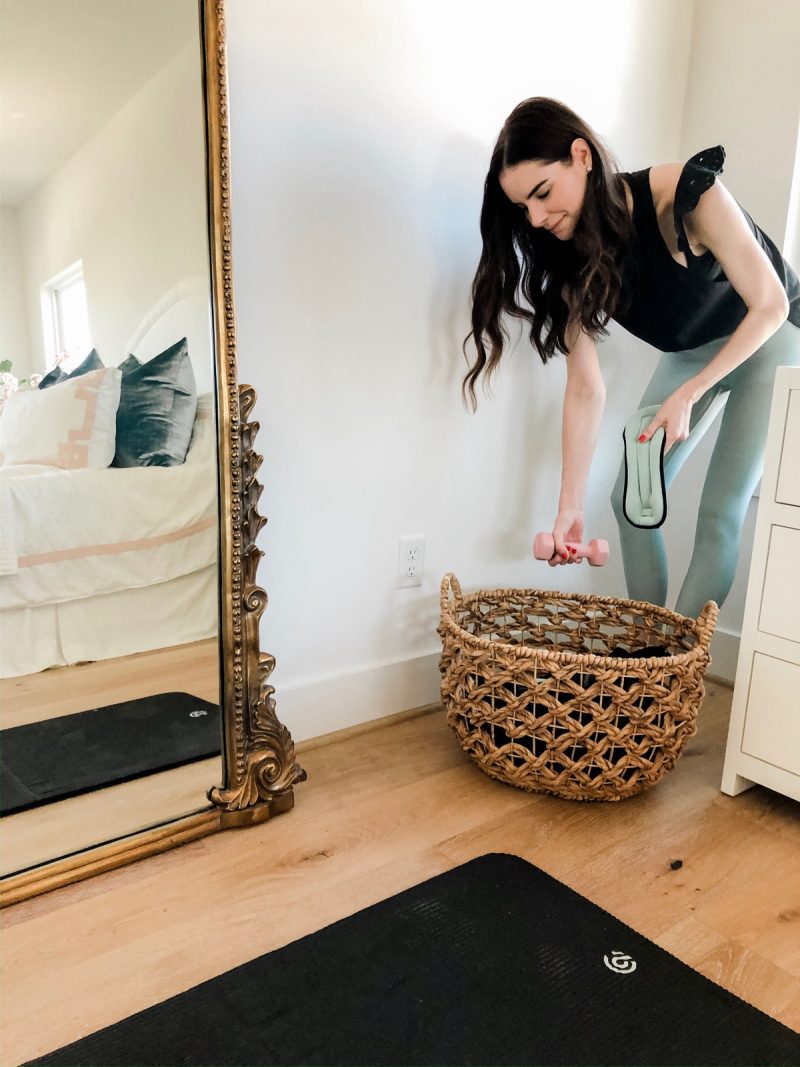 I had Kevin snap some photos of my workout the other night to truly show you how little space is needed – you can do P.volve workouts safely, from home, with just a small area of floorspace.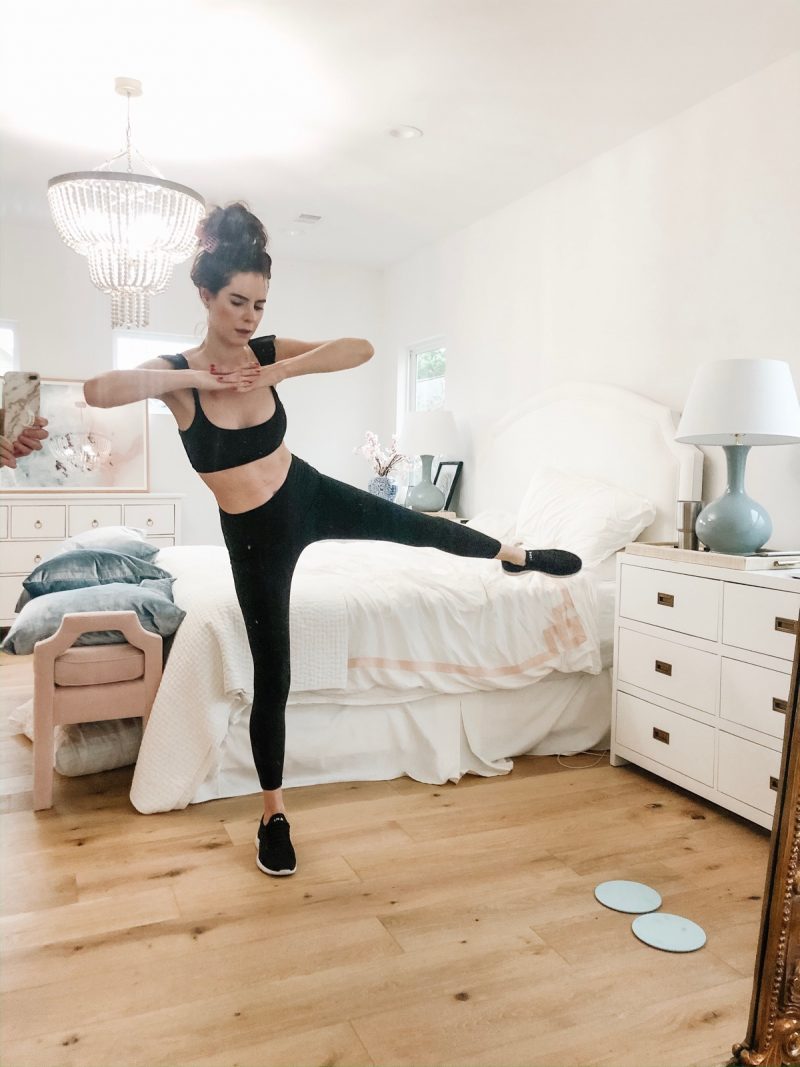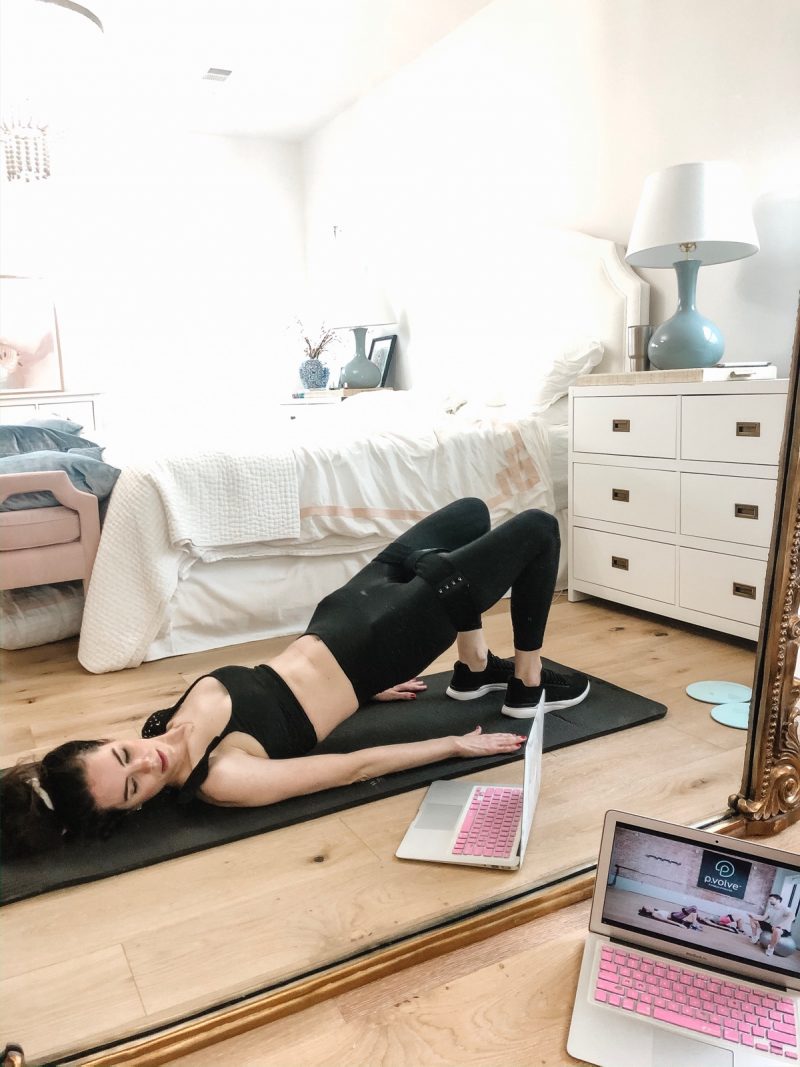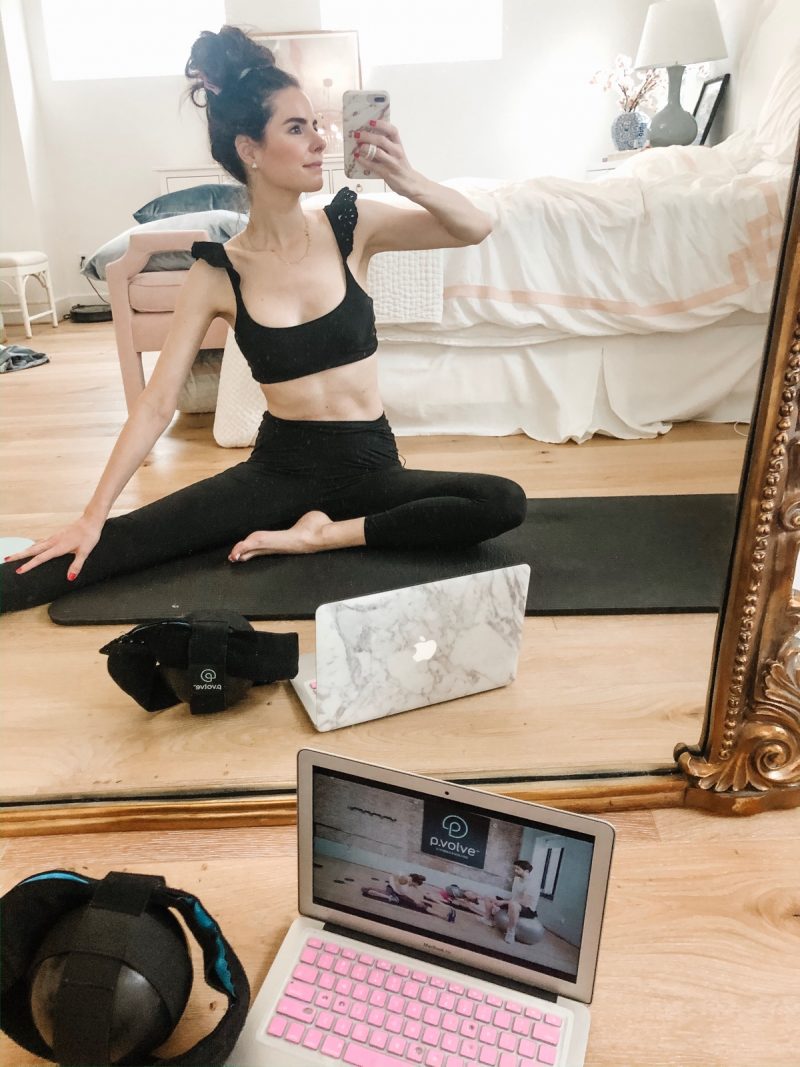 If you've wanted to start a workout routine or need a structured program to keep you motivated at home, give P.volve a try with a FREE 30-day trial (use code OnePvolve). I'll be sharing my workouts, as always, on IG stories – let's motivate one another!