I had the joy of hiring Aryn to help finish our master bedroom in our third home and I loved the design so much, I replicated the room when we moved (we did have to change the light fixture because the one in our previous home would have been too large for our current bedroom since we don't have a coffered ceiling).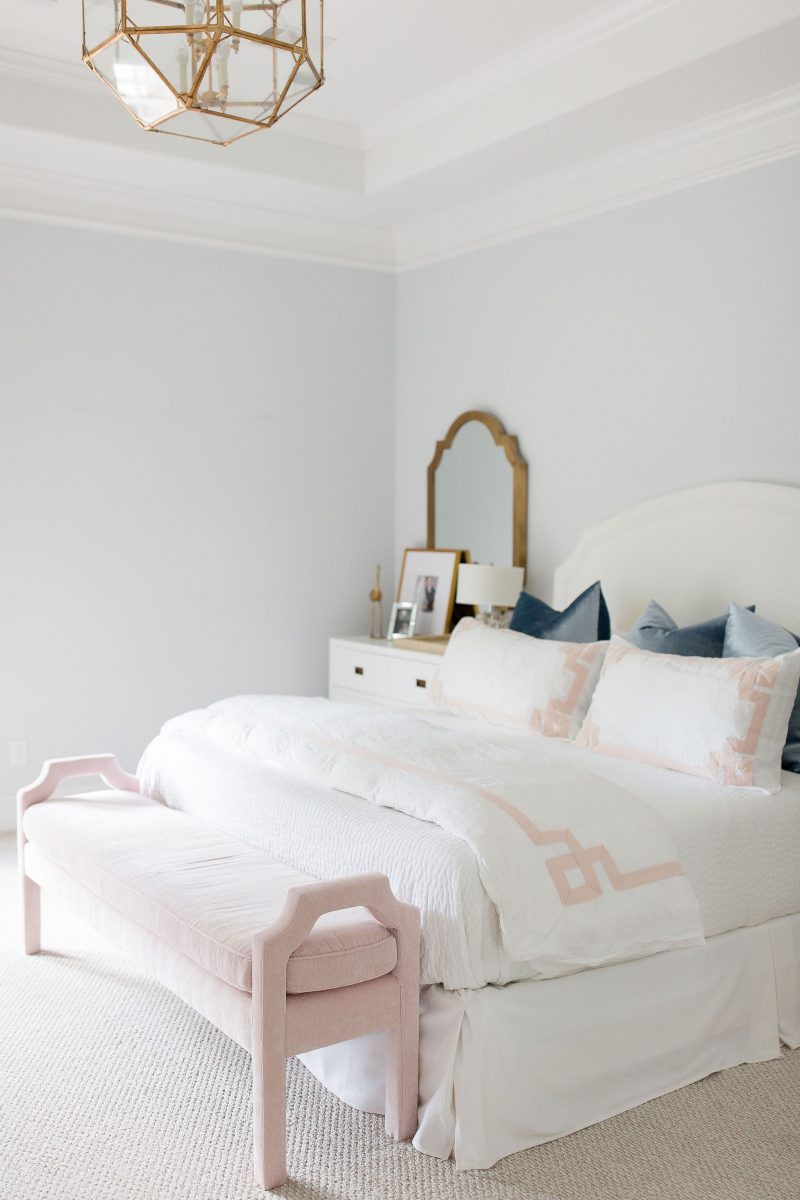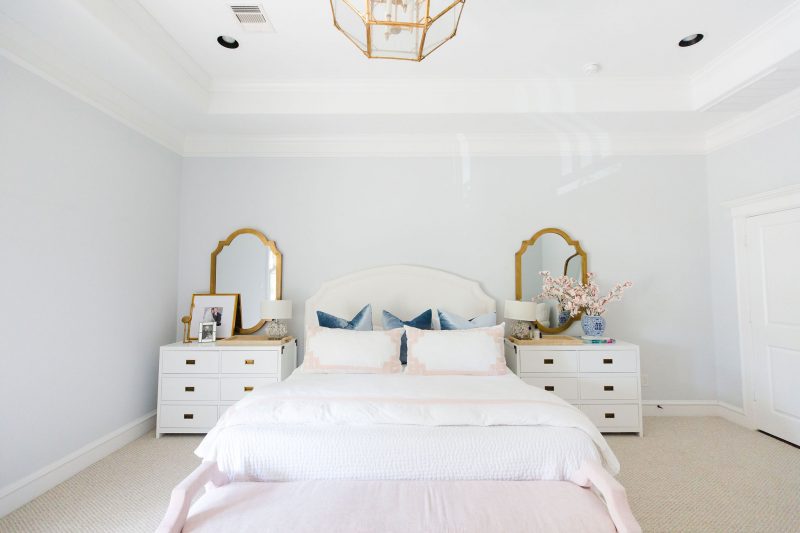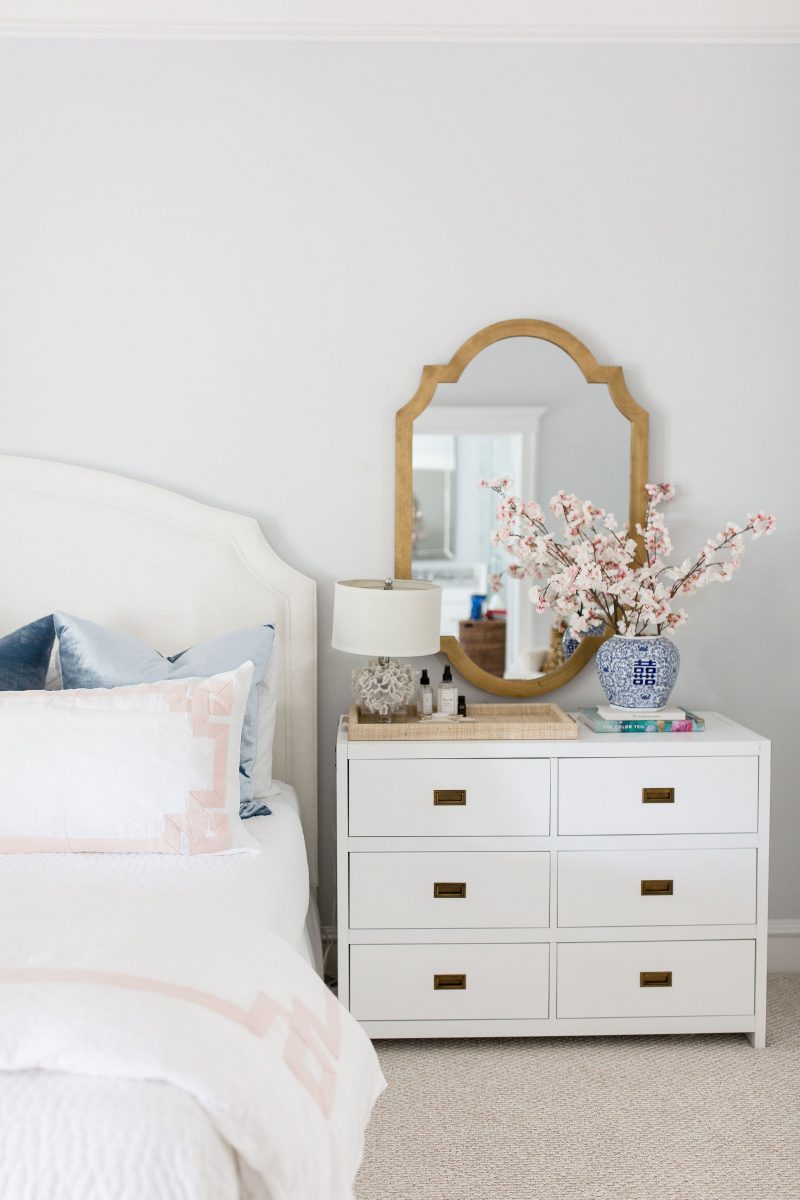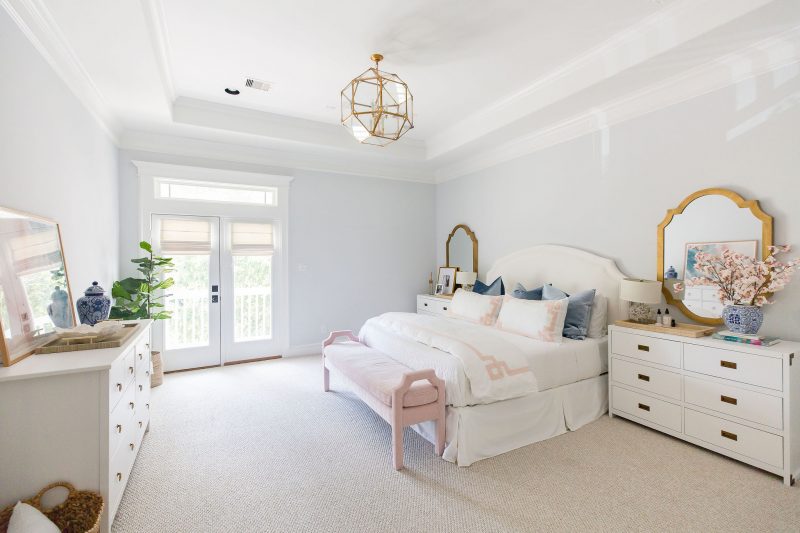 Here's a peek of our bedroom in our new home: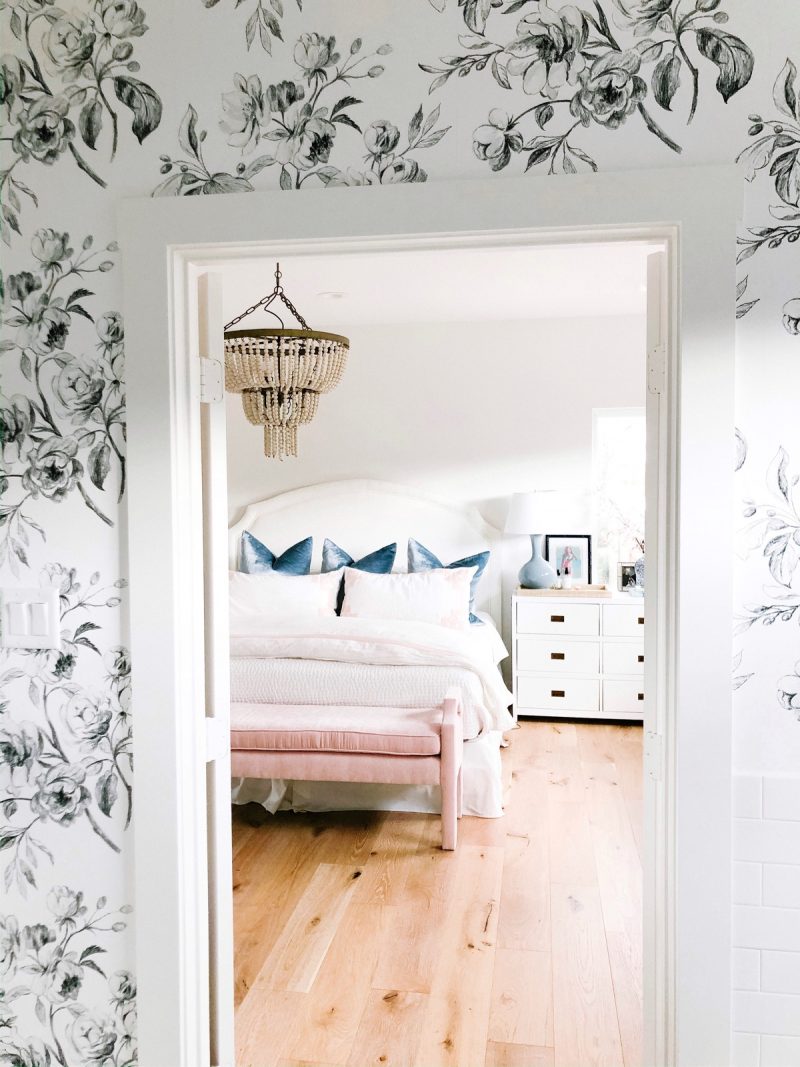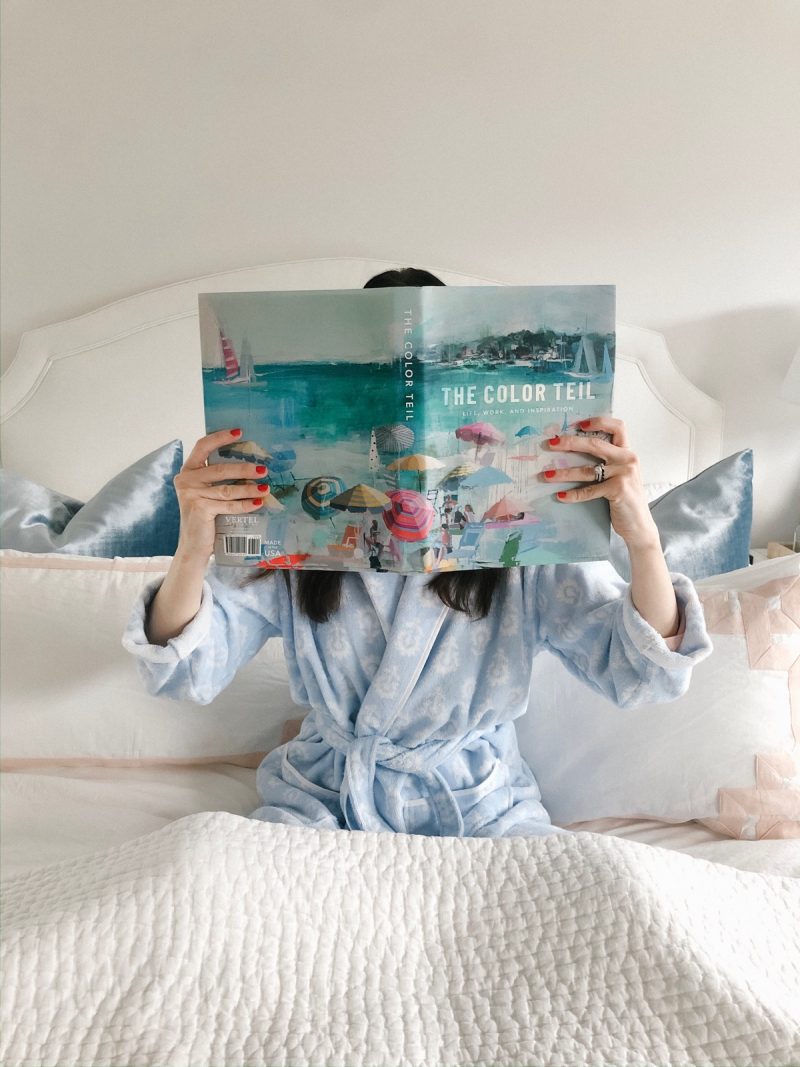 Today, Aryn is sharing her best tips and tricks for making your bed comfortable and beautiful.
First and foremost, the key to styling your bed are about these three simple words: layers, details, and textures!
LAYERING: The key to preventing a styled bed from feeling flat or boring is the art of layering. Use a mix of materials to add texture and focus on bringing in details such as quilting/coverlets, embroidery/monograms, or scalloped trim to really take things to the next level. To fill the space out, go beyond the simple duvet by adding a coverlet underneath and incorporate pillows in a variety of sizes and shapes.
COLOR: When it comes to colors – we lean towards crisp white bedding and/or keeping things pretty neutral. We love to add pops of color with bolsters, lumbars, and euro shams.
Regardless of bed size, there are some pieces that we use on all types of bed sizes: fitted and flat sheet, shams, bolster or a lumbar, coverlet/quilt, and a duvet.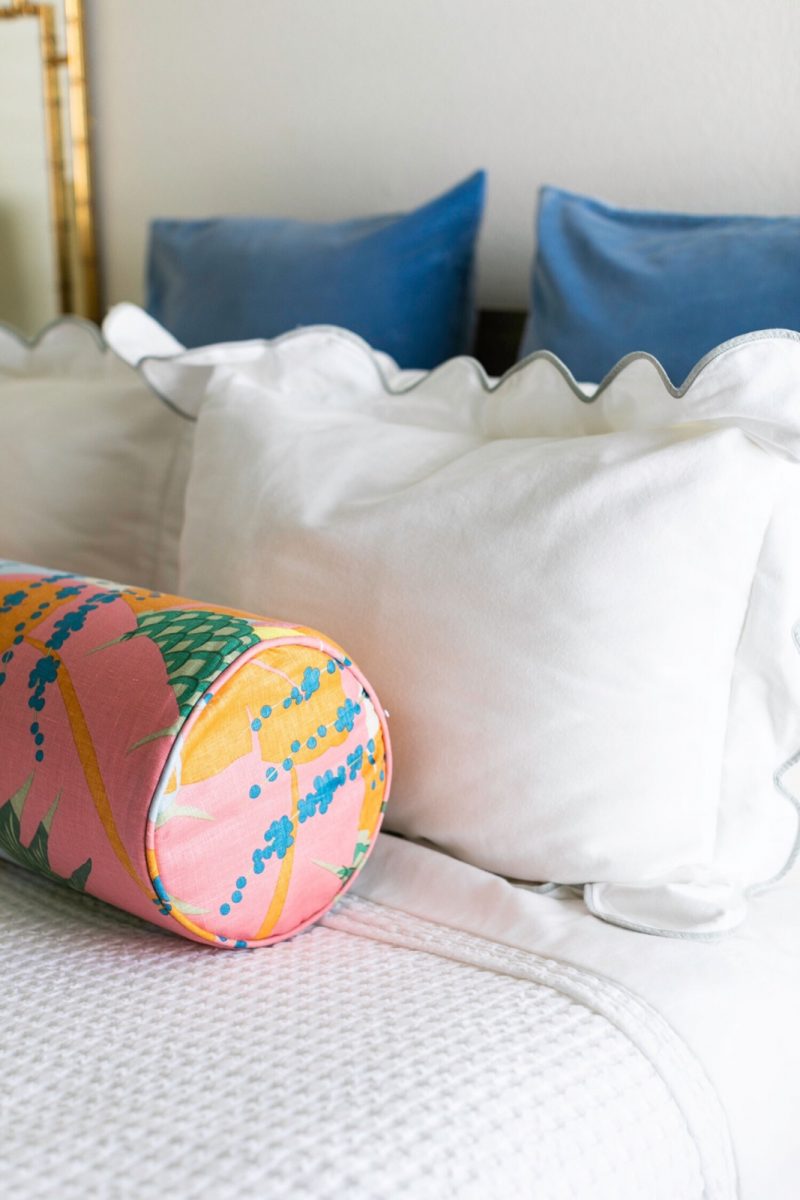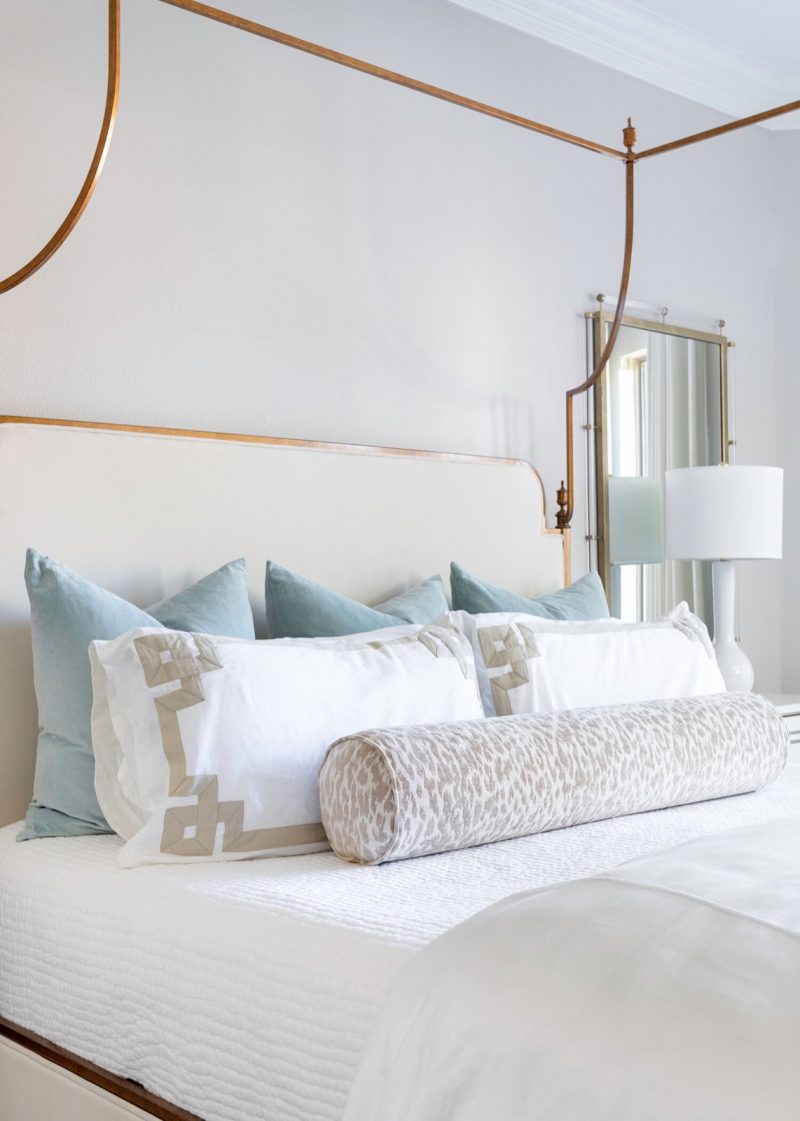 PILLOWS & SHAMS: The sham size and pillow count varies for each bed size.
KING SIZED BED

3 x Euro Shams (26" – 28")
2 x king shams
1 x 48" bolster or lumbar

FULL/QUEEN BED

2 x Euro Shams (26" – 28")
2 x standard shams (non-king size)
1 x 36" bolster or lumbar

TWIN BED:

1 x Euro Shams (26" – 28")
1 x standard sham
1 x 24" bolster or lumbar
King/standard shams we love to use: here, here, here and here. We sometimes like to monogram the king and or standard shams for an extra "pop."
Euro pillows: We are a huge fan of using Little Design Co.'s Euro shams (the ones on Veronika's bed are the color "hydrangea). If we purchase a 26" euro – we typically go up 1-2 sizes for the insert pillow to fill out the sham. If you don't, the sham will look "floppy." (note from Veronika: I like these down inserts from amazon for my accent pillows around our home, but my euro pillow inserts are directly from Little Design Co.)
Bolsters and Lumbars: We love Little Design Co.'s for bolsters.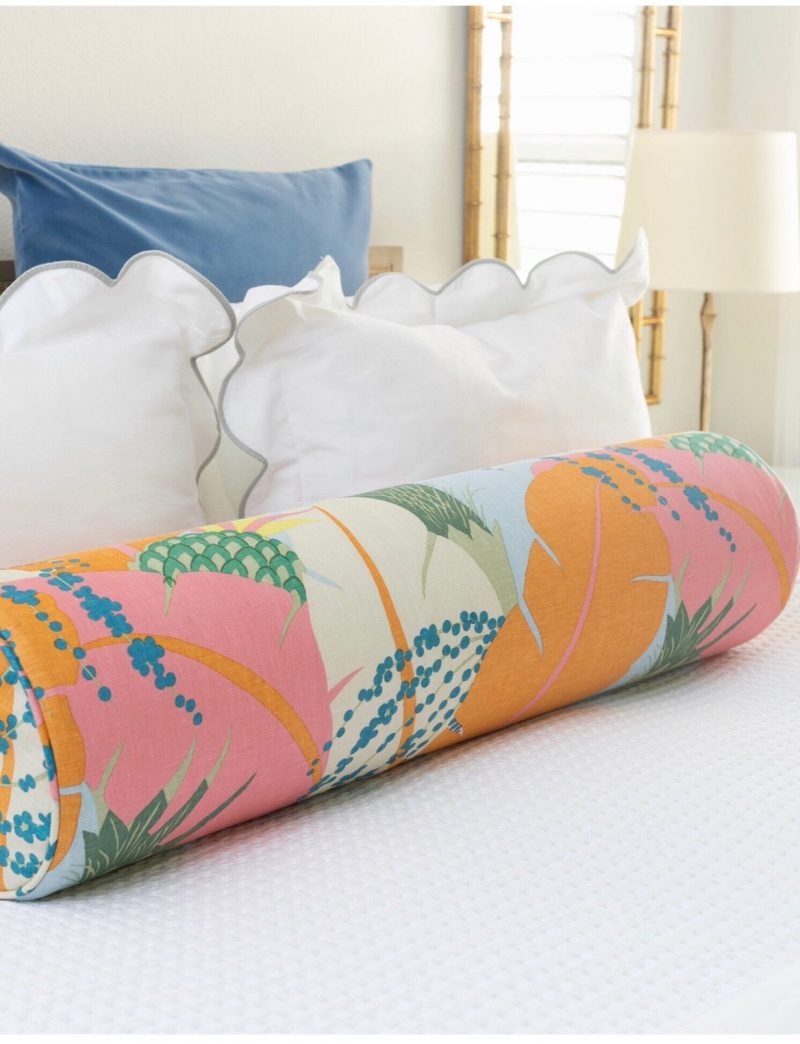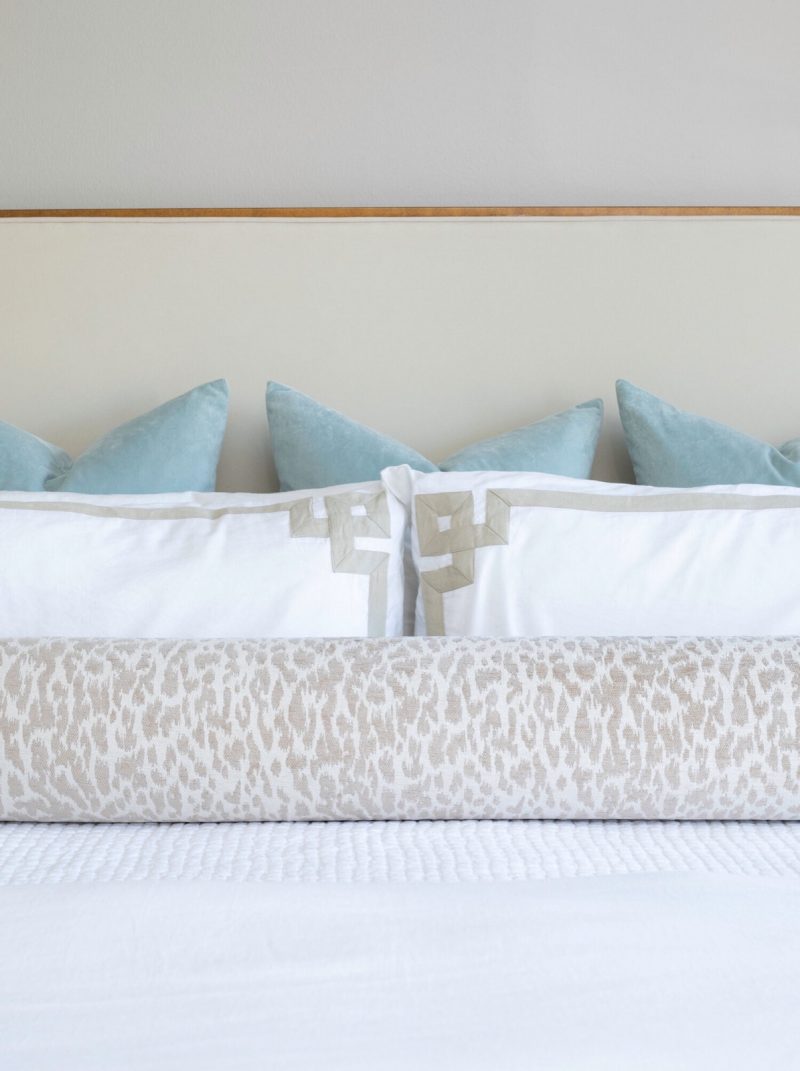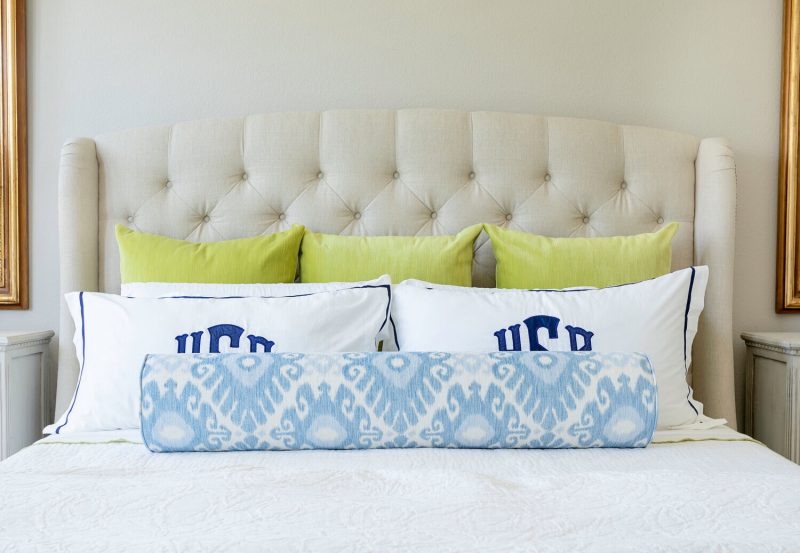 COVERLETS & DUVET: Regardless of the time of year, adding layers is key to having a styled bed that looks inviting and comfortable. The best way to add texture to your bed is in the coverlet/quilt. For the majority of the beds we style, we like use a white coverlet. Make sure it's not too thick because we ALWAYS tuck our coverlets/quilts under the mattress on all sides (see details further below).
Start with a crisp white (or neutral color) patterned covert/quilt. Here are some of our favorite coverlets: here, here and here.
HOW OYSTER CREEK STUDIOS LIKES TO MAKE A BED (REGADLESS OF SIZE):
Frist, put the fitted sheet on the mattress.
Make sure to put the flat sheet in reverse (the finished side down) so that the softness envelops you when you get into bed. Also, the finished side will then be exposed when you fold the banding back.
Put the coverlet over the sheet and tuck the coverlet and the flat sheet under the mattress on all 3 sides (this is crucial for the overall look in our opinion).
Fold the coverlet and flat sheet back approximately 12"-15" (again make sure this all tucked in on both sides).
Place the duvet at the end of your bed by folding it in a half and then pull it back into thirds. This makes it look extra fluffy.
Place your sleeping pillows across the back of your bed.
Place your euro shams in front of your sleeping pillows;
Place either your king shams or standard shams in front of the euros.
Finally, place your lumbar or bolster in front of the shams.
Check out Oyster Creek Studios on Instagram for a video tutorial in our Instagram highlight (it's called how2makebed).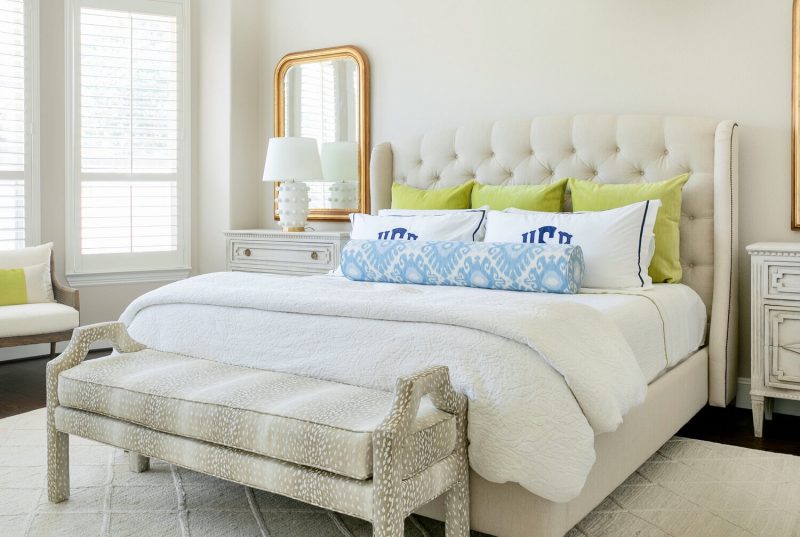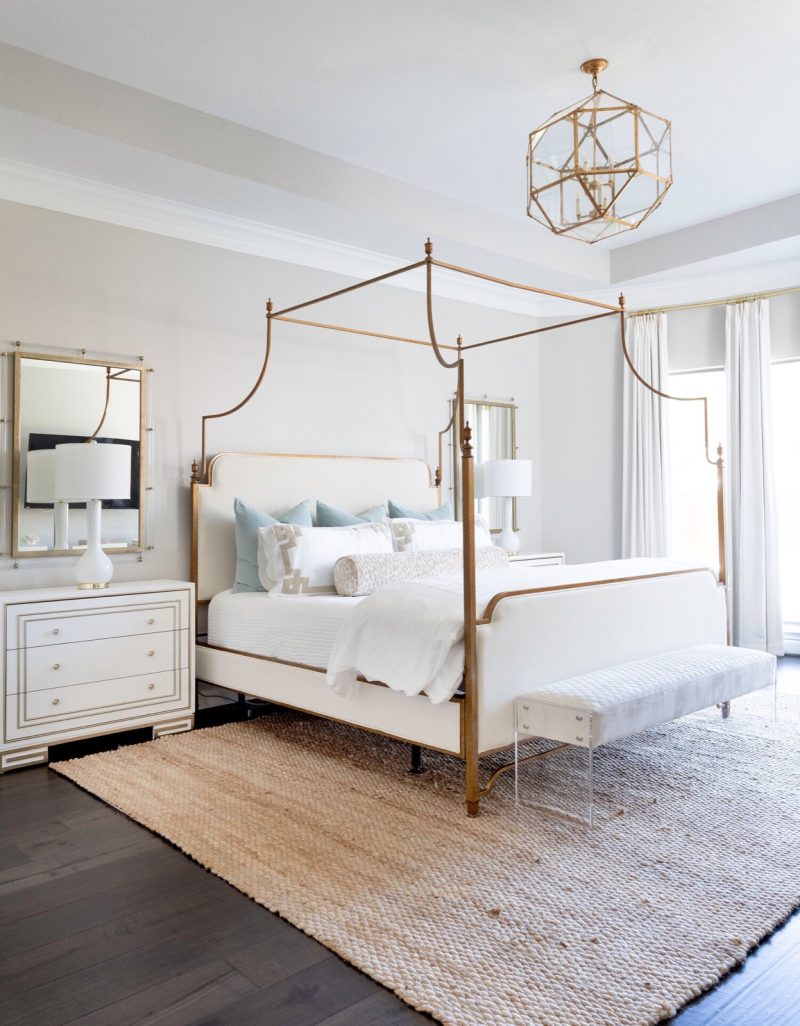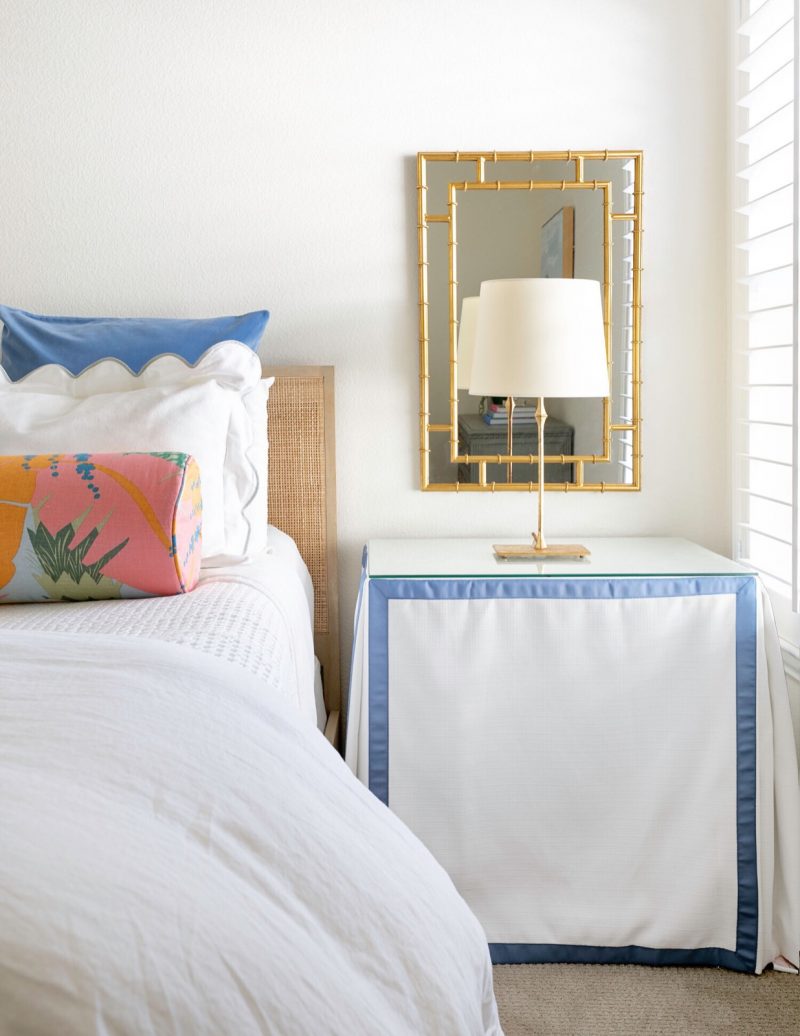 Thank you for reading our Design at Home series! If you have questions about any of the room elements such as the custom headboards or benches, please contact Aryn to discuss your space!
SHOP THIS POST:


Shop the Post