We're on our fourth house in 12 years and I've never painted our interior doors. I've seen it become more popular in recent years and was intrigued – especially when homes with mostly white walls had doors in shades of blue and gray.
We recently had our entryway wallpapered in this Serena & Lily Priano wallpaper and the moment it was installed, I simply knew we had to paint the doors. I felt the doors looked…blah before and once the wallpaper was installed, it drew attention to that even more.
It was between Sherwin William's Gray Screen and Benjamin Moore's Marilyn's Dress (which was incidentally, the color of our master bedroom and bath in our last home). I compared the paint samples to the wallpaper and Marilyn's Dress was the clear winner. It was the perfect shade of powdery blue/gray and its tonality complemented the wallpaper so well.
I purchased my paint at Sherwin Williams, so it was color matched to Benjamin Moore. I used their interior/exterior low VOC paint that is wipeable. It was more expensive (about $73 for the gallon) but I didn't want a ton of paint fumes and wanted a durable finish.
I started by sanding our doors with 180 grit sandpaper. Then, I cleaned them with warm water and vinegar and let them dry. Then I taped off the area and got to work, using both a foam roller and paint brush. I recommend using the roller first and then the brush to get into all of the nooks and crannies and give an even finish (I had to do three coats to get the proper finish).
Before painting and during: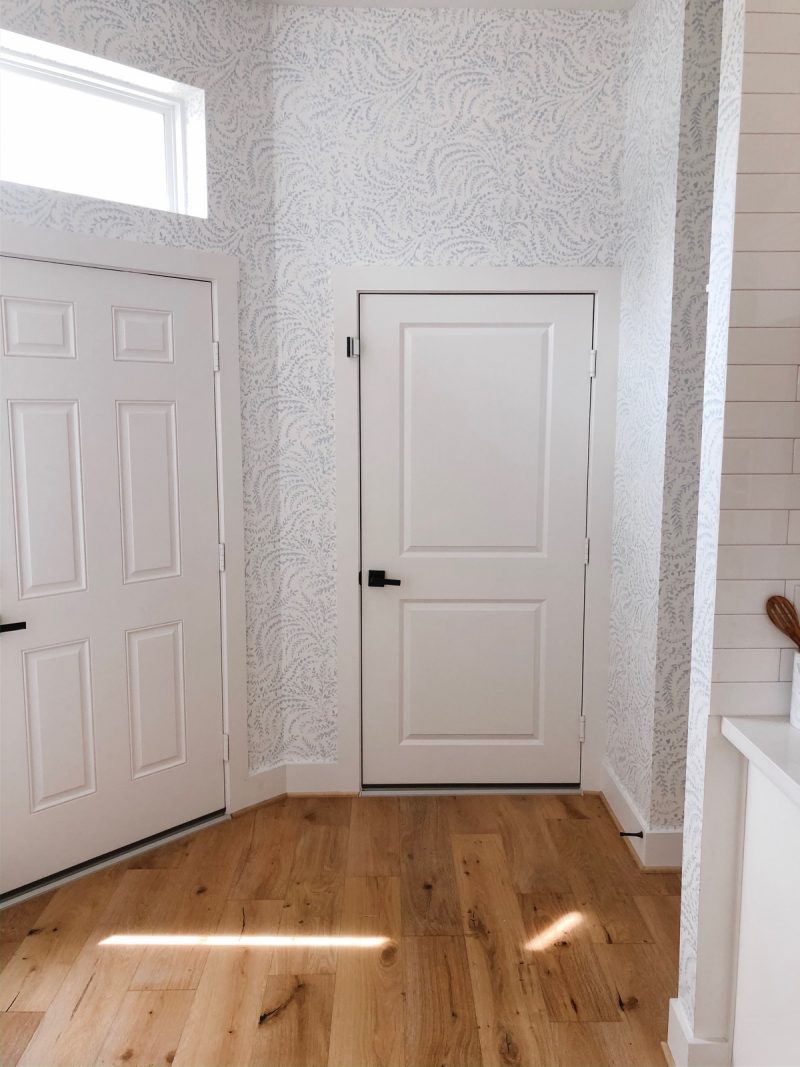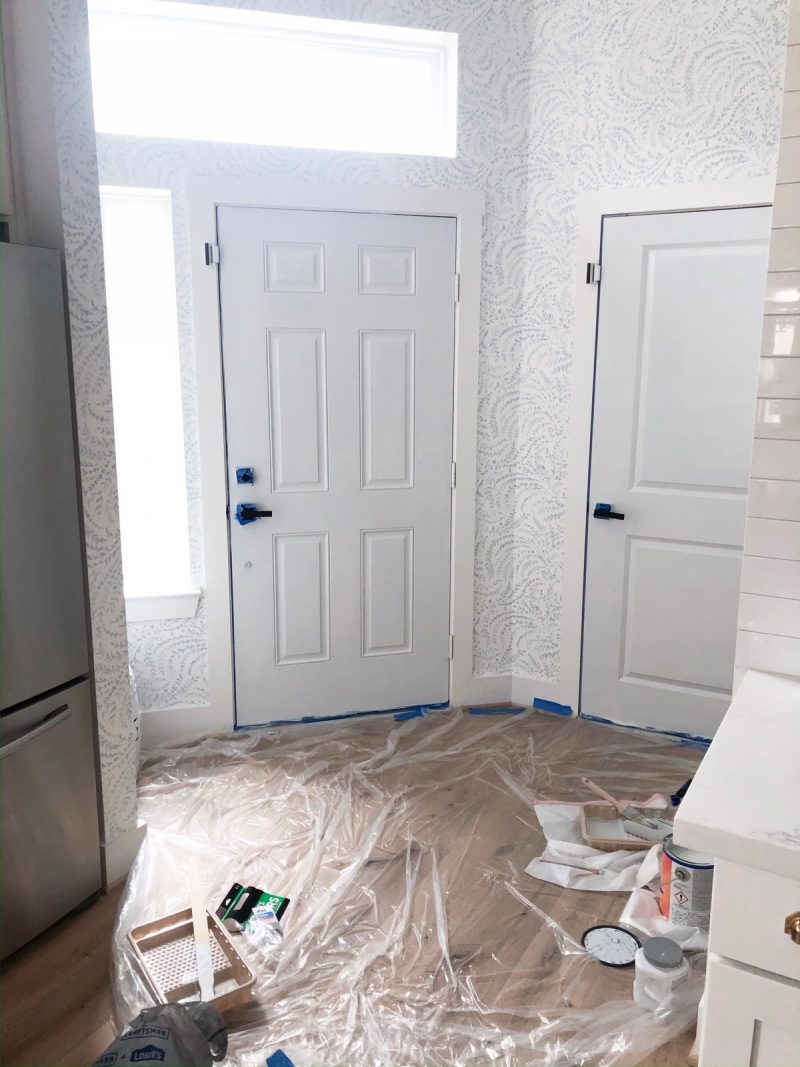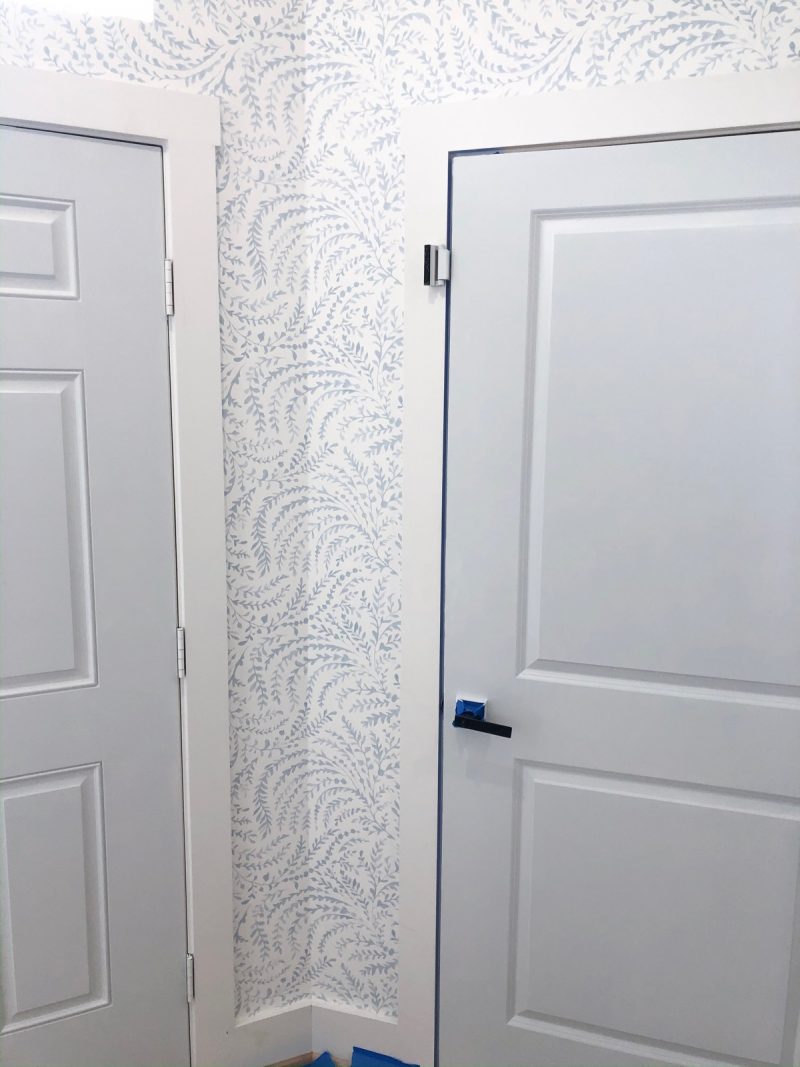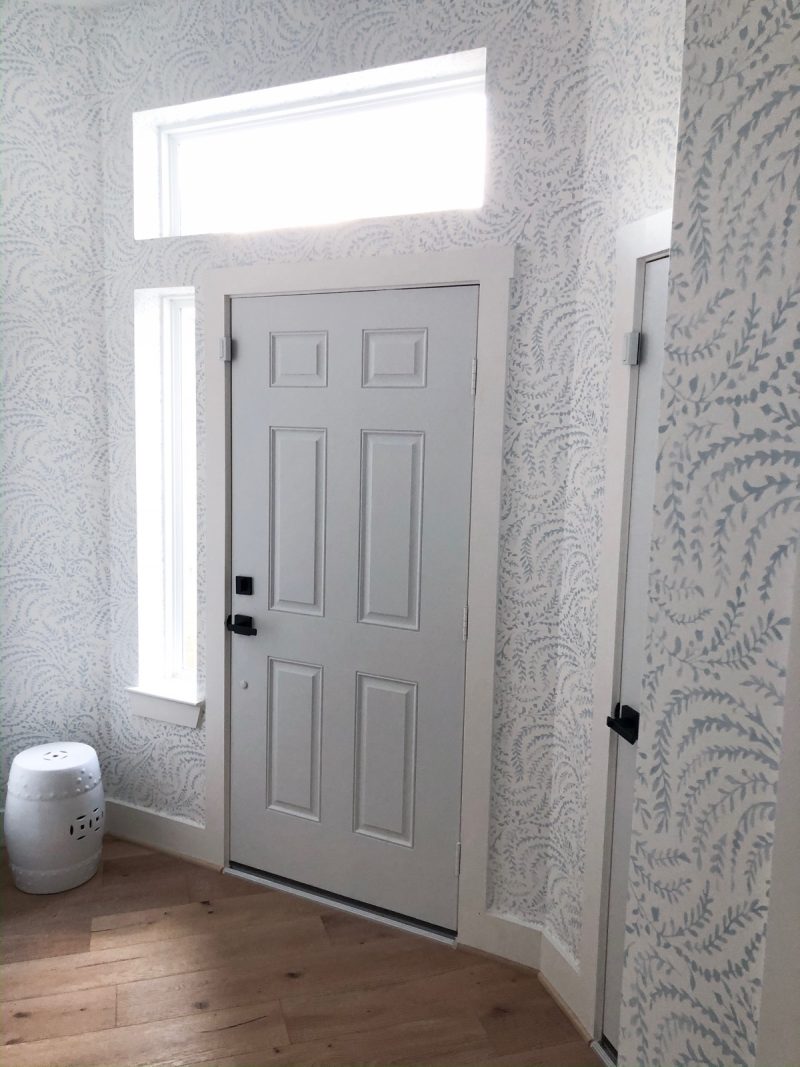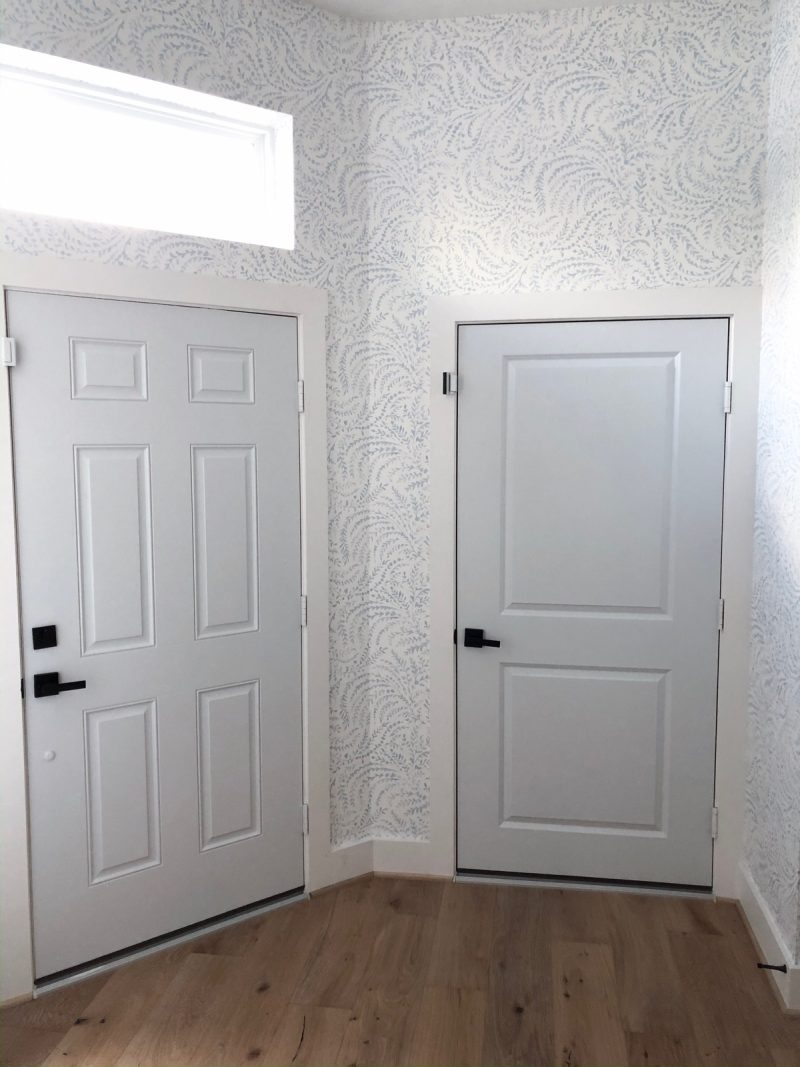 I did two doors and then had my painter come the following week and paint our powder room walls (also Marilyn's Dress). I also had him do the shoe closet door, powder room door and pantry door. I love it so much I think I may do all of our upstairs doors myself.
Before and after (shoe closet and powder room door)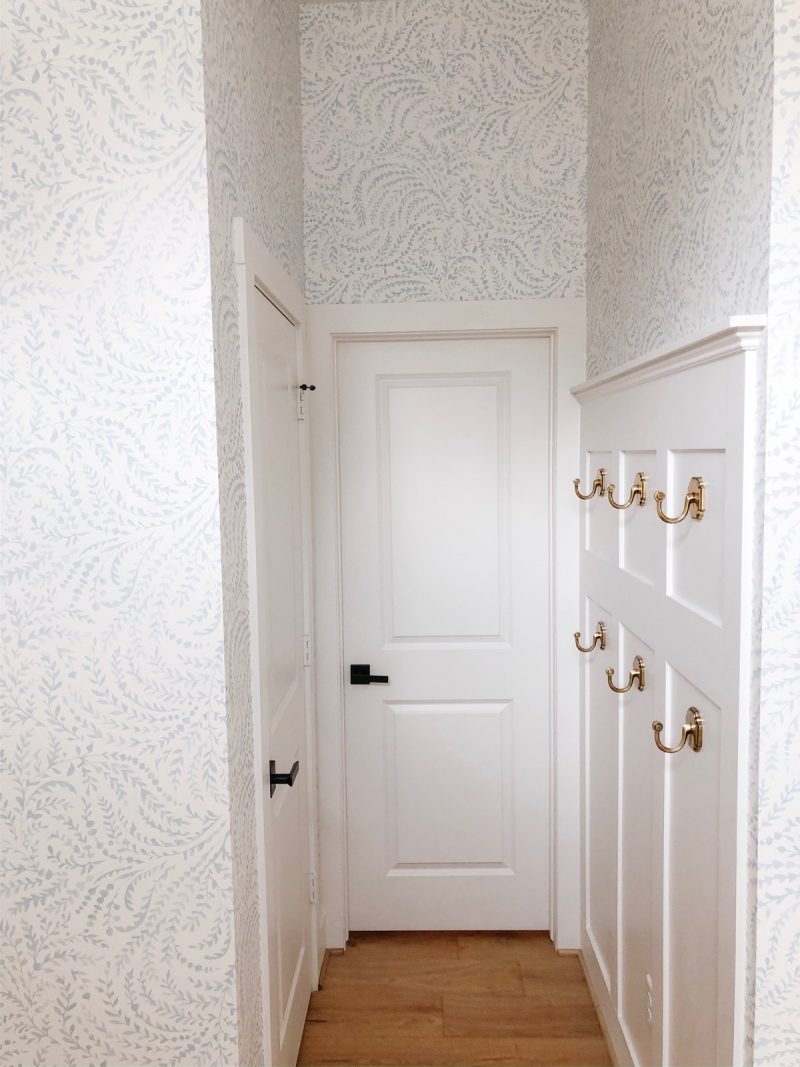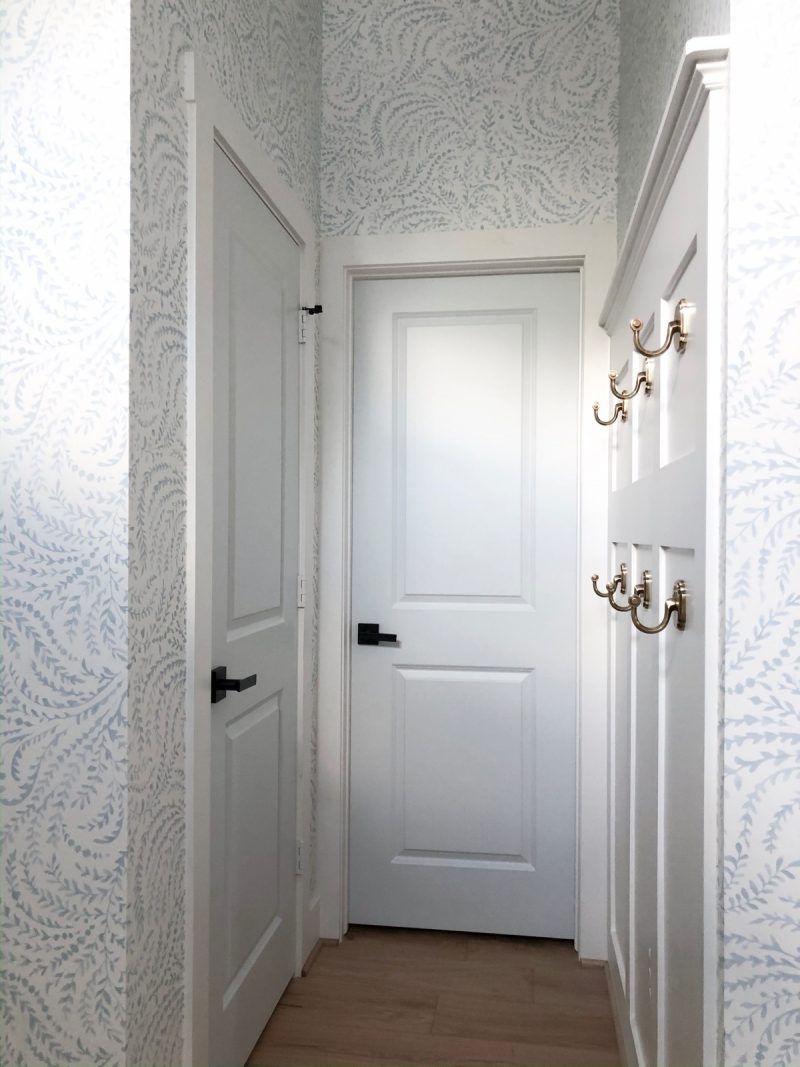 Here is the pantry door, before and after – I'm so glad we did it!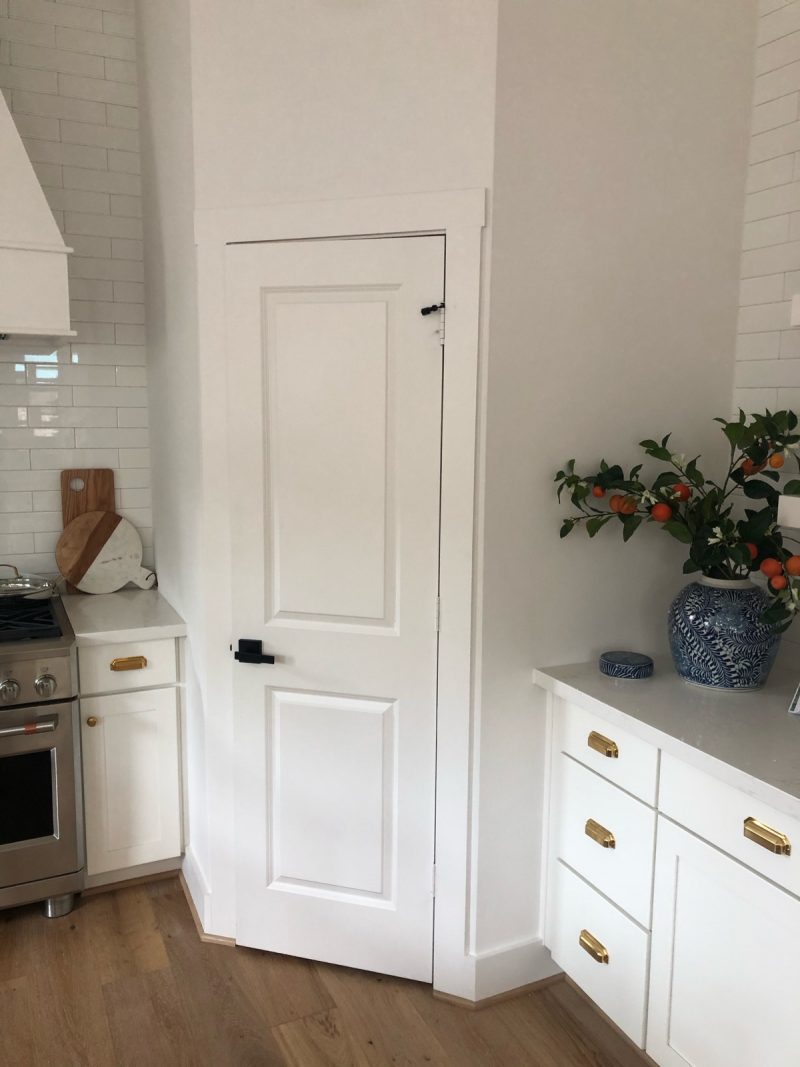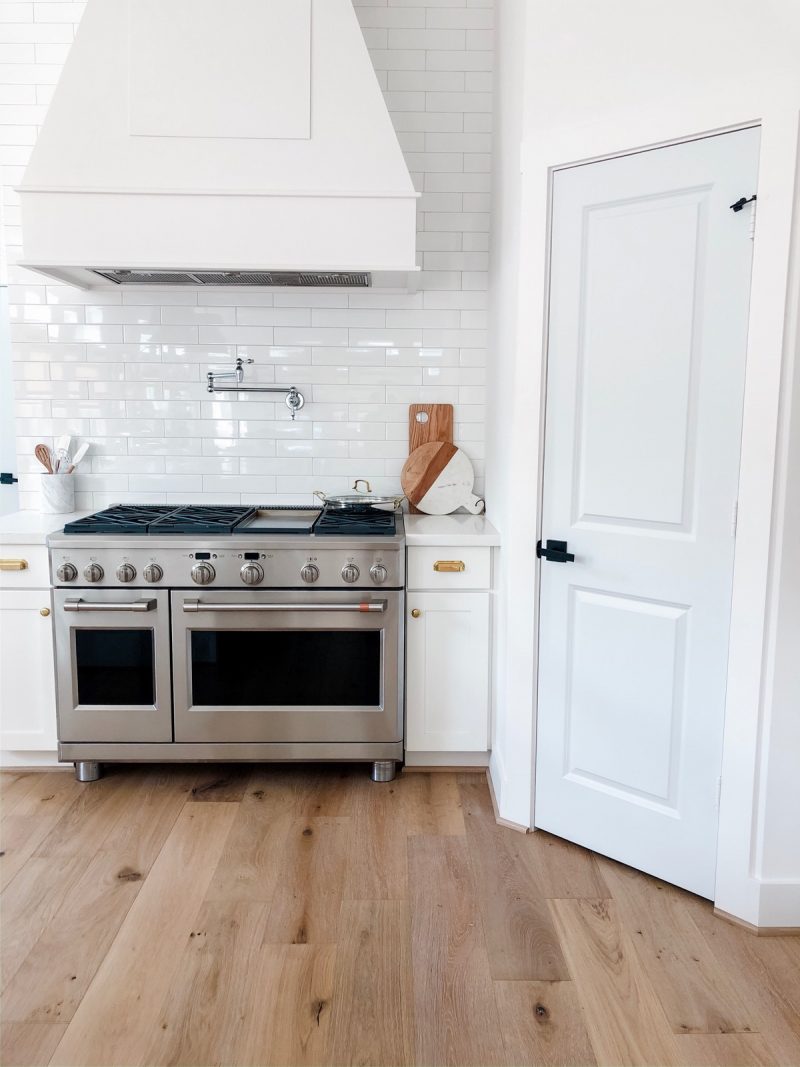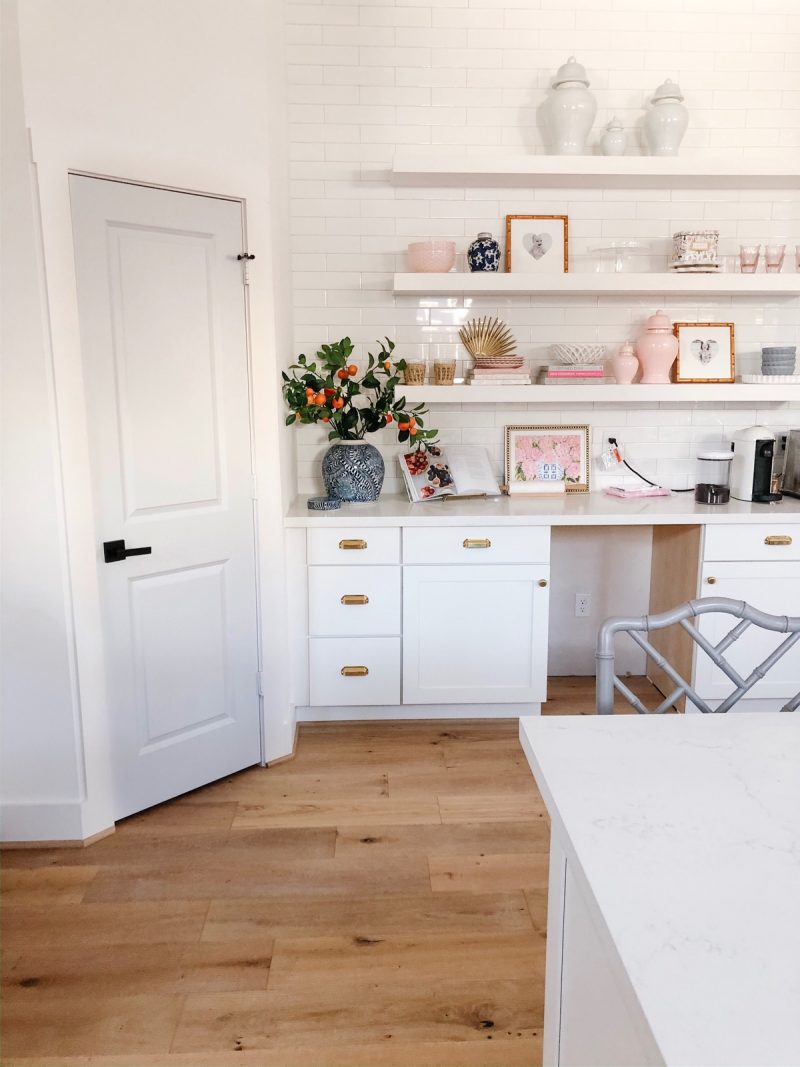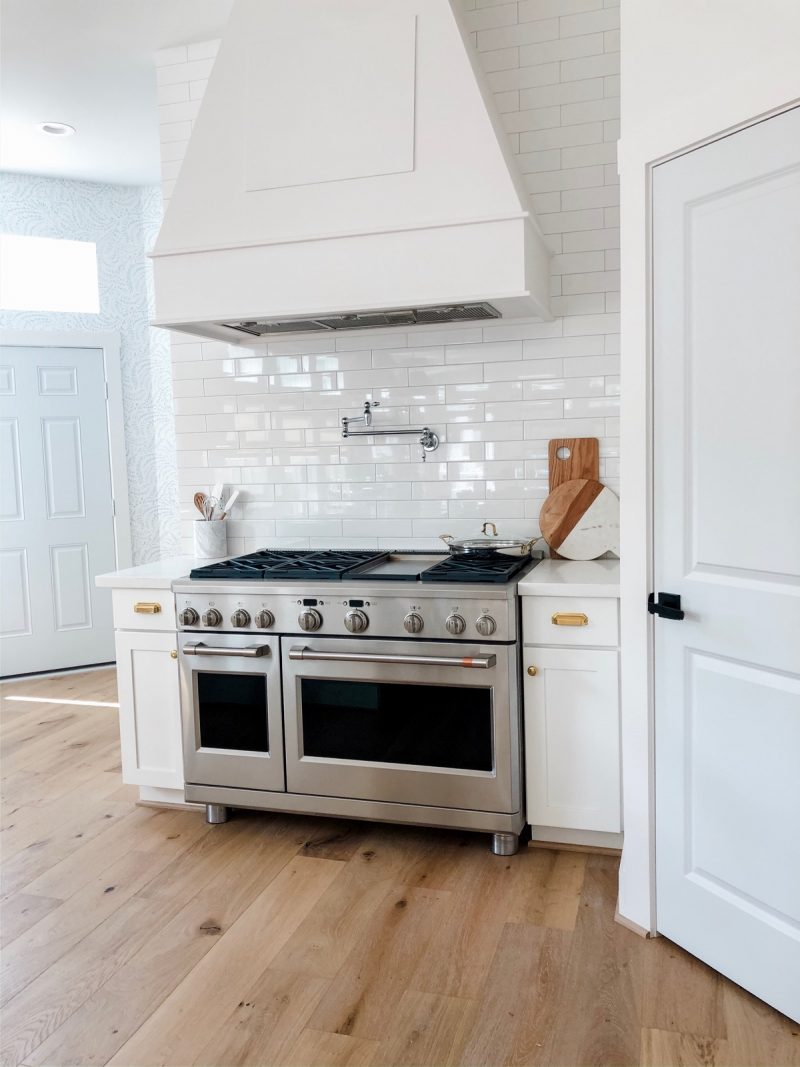 This is a very simple weekend project – I hope you try it if you want to enhance your interior doors!
Shop the Post