I've had so many requests lately to share my work-from-home outfits and in full transparency, I wear leggings every single day (go to this post for my favorite affordable leggings).
Like I've mentioned before, it's easier and more motivating to squeeze in a mid-day or post-work Melissa Wood flow when I don't have the take the extra step to change. Here are some athleisure items on my wish list.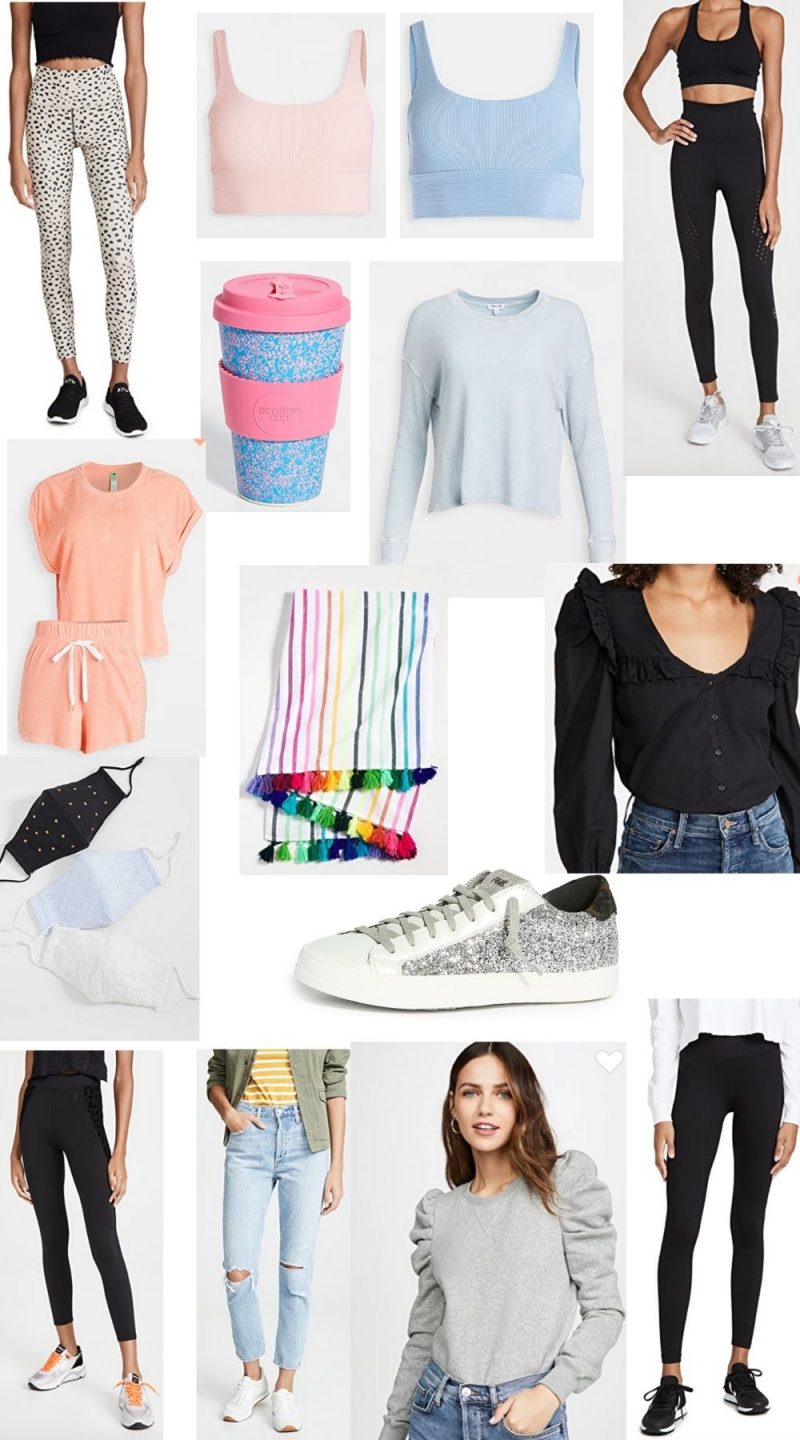 spotted leggings | rainbow towel | sports bra | baby blue thermal top | glitter sneakers | black ribbed leggings | adidas by Stella McCartney leggings | good American leggings | travel mug | 3 pack of face masks | terrycloth PJ set | black ruffle top | Jamie jeans | puff sleeved sweatshirt |
The puff sleeved sweatshirt is one of my faves and the Jamie jeans are basically the only jeans I wear if I leave the house these days!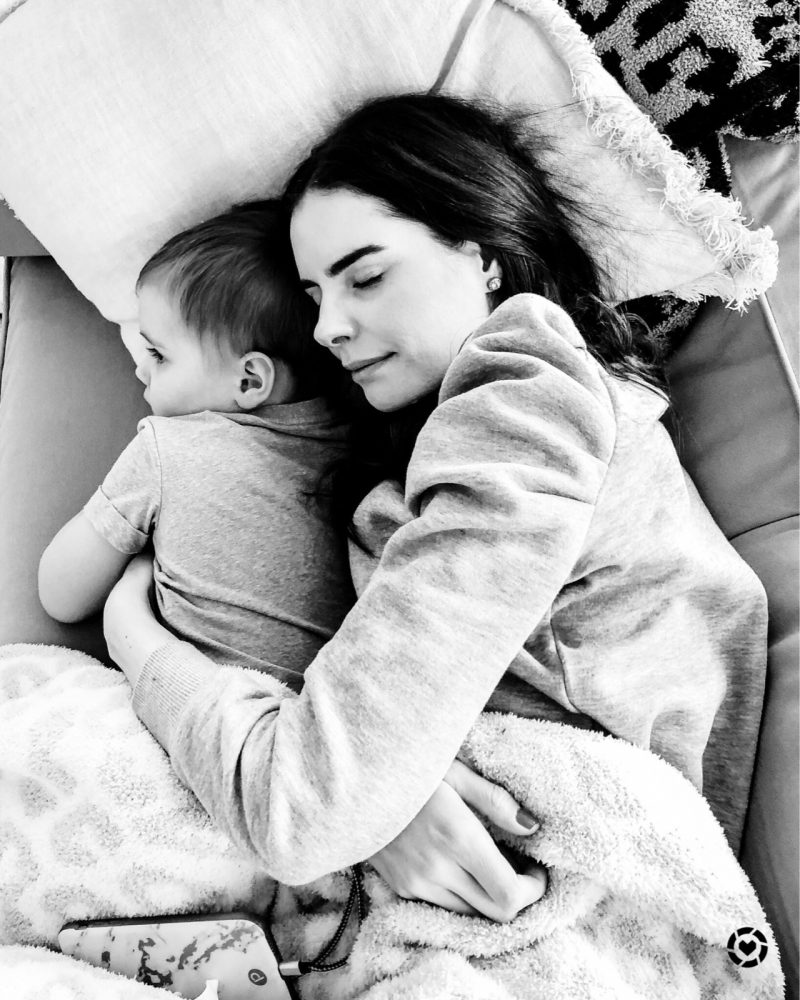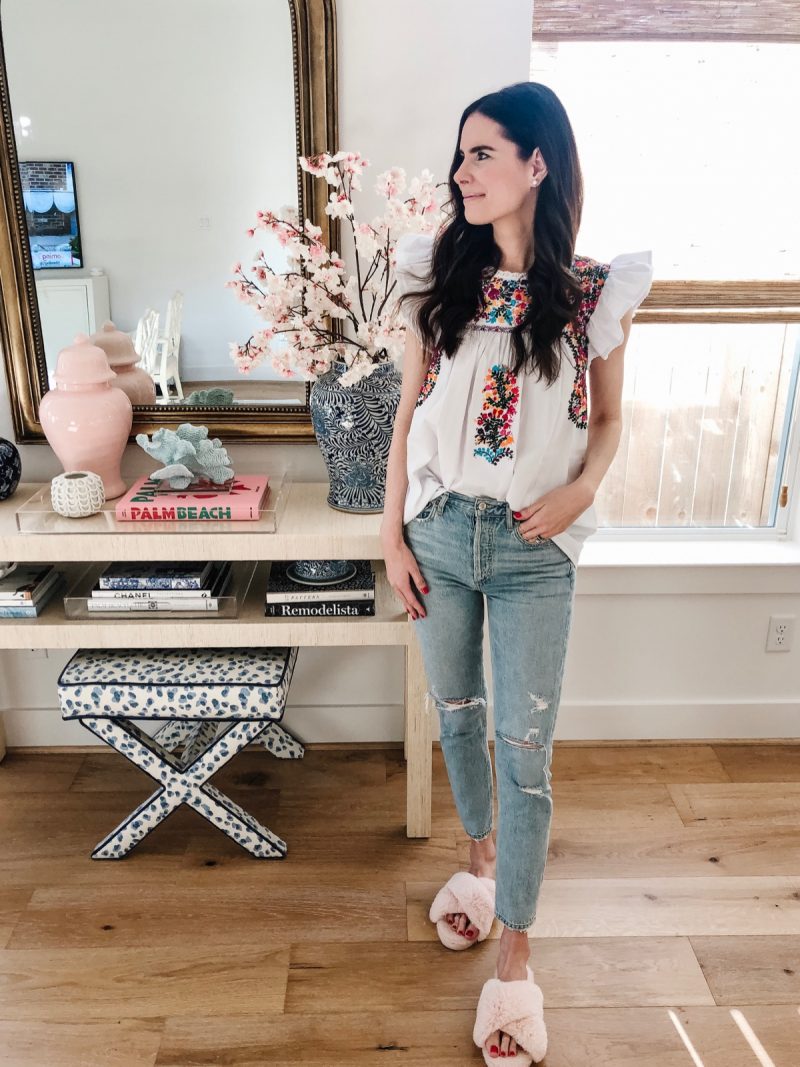 Have a great week!