I discovered Melissa Wood Health (created by Melissa Wood – Tepperberg) via Instagram nearly a year ago, but didn't sign up for her online streaming platform until February 9, 2020. I paid $99.99 upfront for a yearlong streaming subscription, but you can also pay a monthly fee of $9.99 if you don't want to commit to a full year. You can also sign up for a free 7-day trial.
I was previously doing Melissa Wood Health and P.volve together, but for the purposes of reviewing the Melissa Wood Health program, I stopped doing P.volve completely and only did Melissa Wood Health workouts for the last few months. I wanted to review Melissa Wood Health as a standalone program, so I felt the most authentic way to do that was to exclusively do her workouts. Incidentally, I also LOVED her workouts so much, that I found myself choosing them more often anyway, even when I was doing both programs simultaneously. Having said this, I plan to compare P.volve to Melissa's workouts throughout this post since many of you reached out to me and asked me to compare the two programs.
(These photos were shot during an actual MWH workout, so excuse my facial expressions, LOL).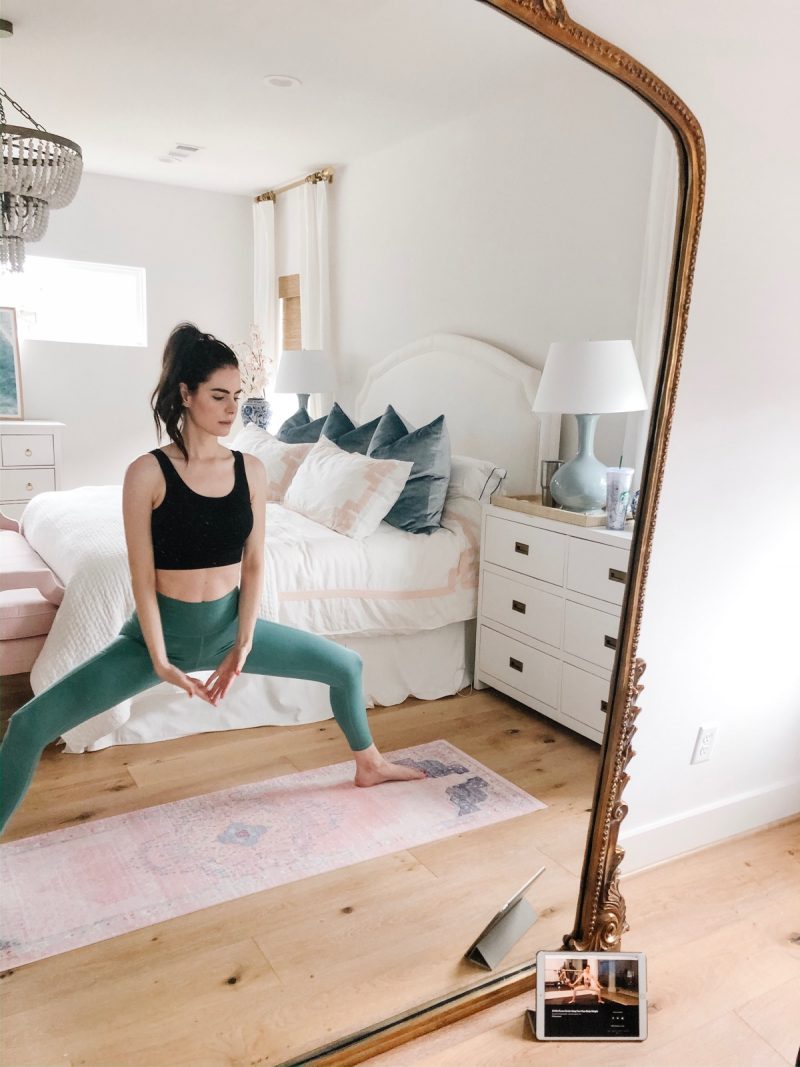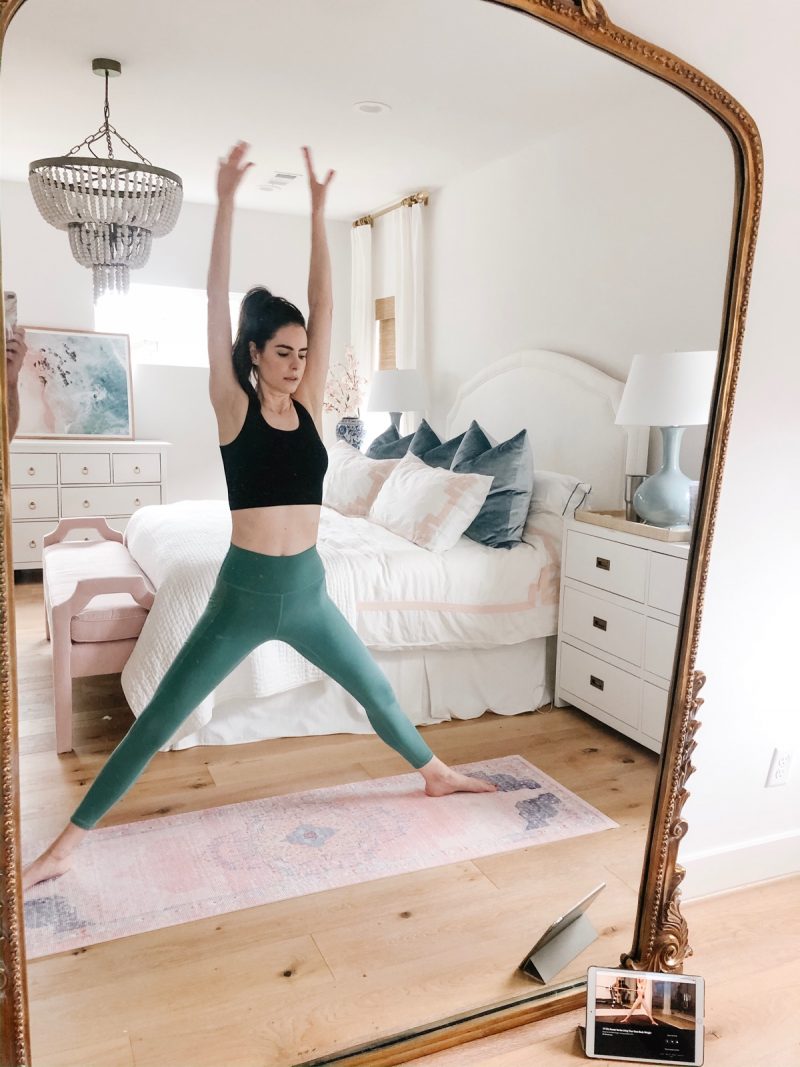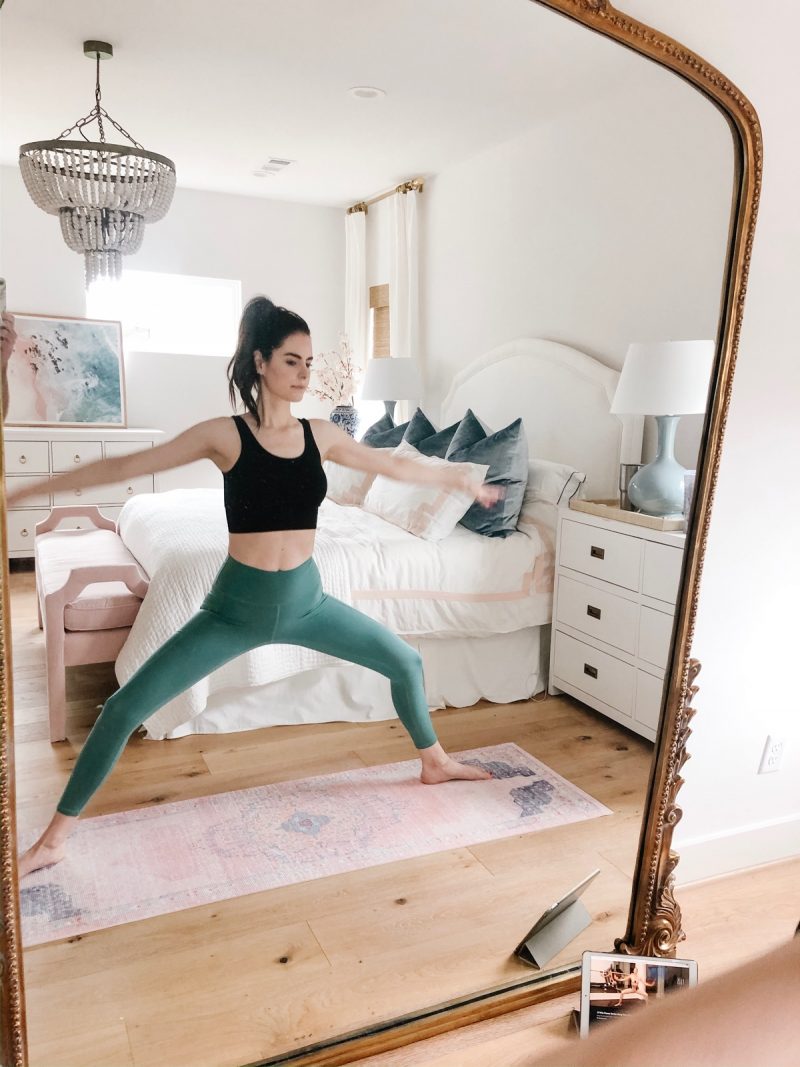 OVERALL THOUGHTS ON MELISSA WOOD HEALTH
I love love (love!) Melissa's workouts and her overall vibe and energy. Her flows are quick, effective, challenging and I love her voice and presence. What I've learned about myself throughout my fitness journey is that I prefer at-home streaming workouts to feel more like a one-on-one experience than ones that try to replicate an in-studio or in-class experience. When P.volve was still a young streaming platform, it was the founder/creator Stephen Pasterino and typically one or two others max in each video. They've evolved their platform into a group class feel with lots of different instructors, and it's not my favorite format. I found myself only doing the older P.volve videos because I craved the more one-on-one experience. I like to feel like I'm with a trainer when I'm doing my at-home workouts and there's a nuance to the one-on-one experience that I just can't seem to get from streaming workouts that feature more people in a class setting. I like to ensure my form is correct, get reminders about what I should be feeling and I find it easier to focus and be mindful when there's just one person talking to me and not a lot of on-screen distractions with the camera going from one person/angle to another, etc. Again, this is just my personal preference. I can see how others might like a video of a class because it energizes or motivates them. My workouts are time I take out of my day for me – and I feel better able to focus and move with intention when it's not so "produced" and when there aren't a bunch of background distractions and camera movements.
I love that Melissa is the only face and voice of her brand – maybe that will evolve in the future – but I'm glad it hasn't thus far. She has a kind of soothing, encouraging and powerful presence that I don't think can be replicated by someone else. I hope she continues to be the only person in her videos as she grows her already massive platform. I truly crave Melissa's workouts and energy and at this time in my life where there is increased stress and so much is up in the air, the consistency she brings with her flows is really what I need mentally.
The other thing I love about Melissa's flows is their simplicity and the way she combines movement patterns. You will notice that Melissa often uses the same moves throughout her workout series, but she always mixes up the order so the workouts feel fresh. I do a lot of Melissa's videos over and over but I love the way she structures her flows so much that I actually don't find myself bored with them, which was a surprise to me! One of the reasons I started to dread BBG is because it's always the same – it gets boring. But not with Melissa. I do some of her flows every week and never tired of them (for now!) She also releases new workouts every week and you can combine some of the shorter flows to make one longer workout if you like.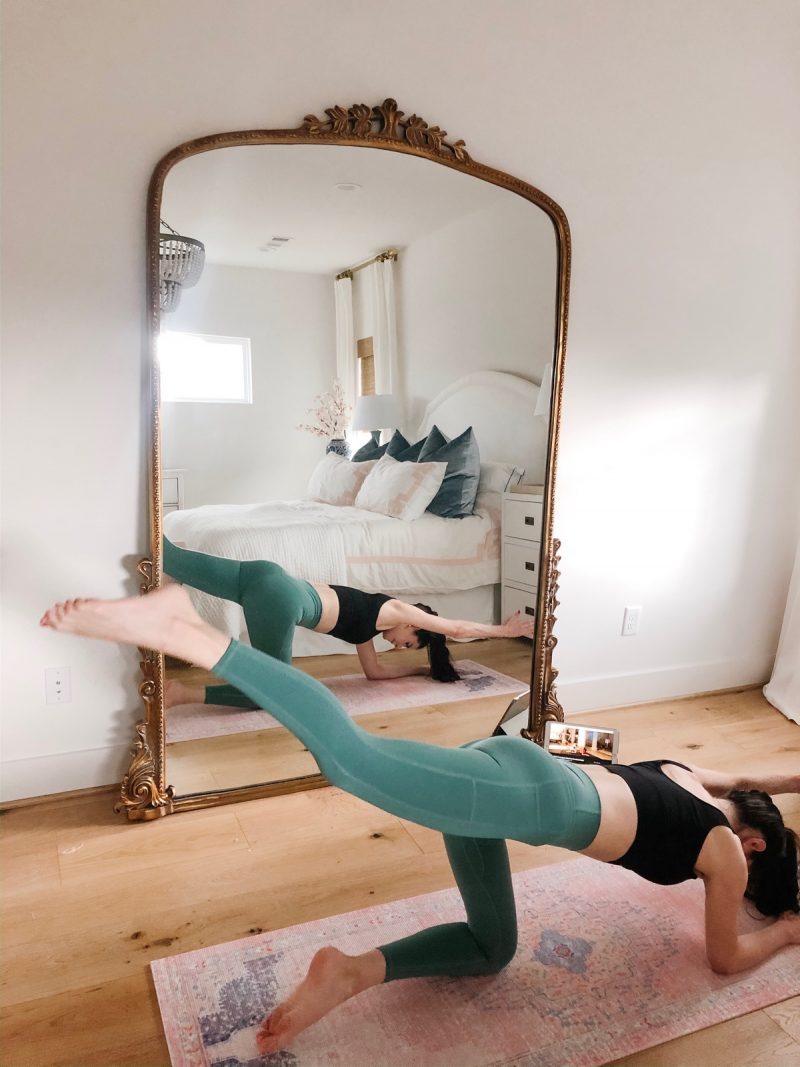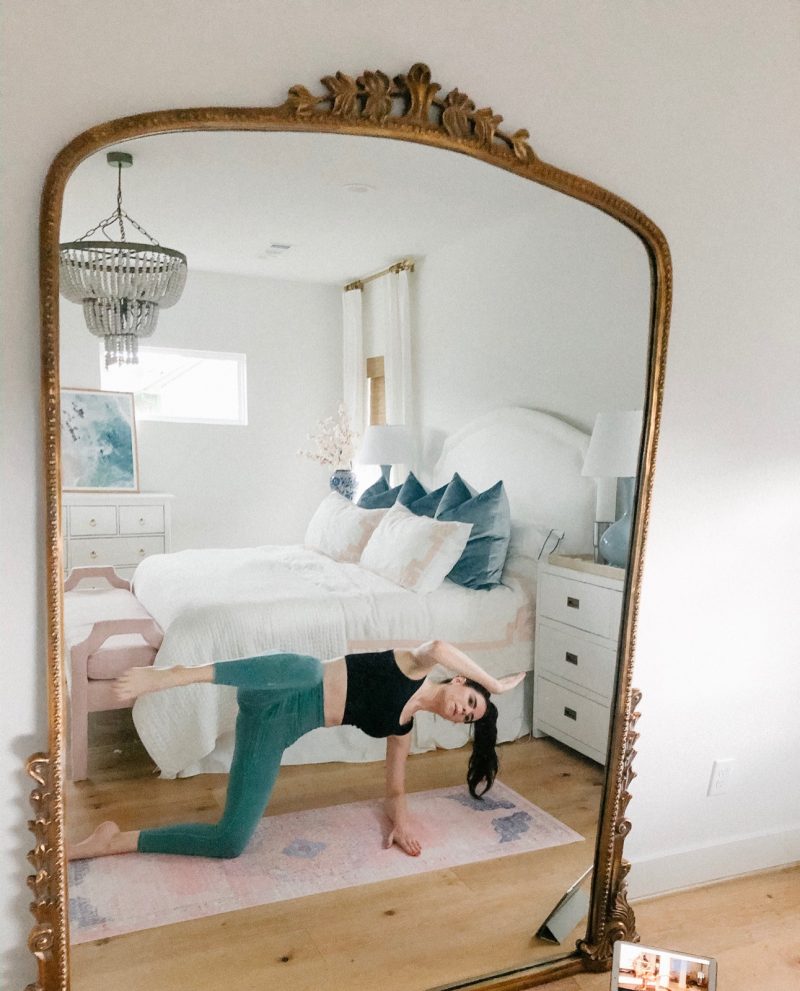 LENGTH OF WORKOUTS + MELISSA WOOD HEALTH STREAMING PLATFORM
The thing I most appreciate about Melissa's flows is that they're quick (typically under 30 minutes) and yet challenging and effective. I'm not someone who wants to work out for an hour every day – it doesn't appeal to me, nor is it realistic most days. Even her 15-minute flows are intense enough that I both feel great afterwards and get results. When I use the word intense here, I don't mean dripping in sweat lifting heavy intense – I mean the intensity you feel from small, controlled movements that BURN and that you do with precision an intention. There's a real mind-body component to Melissa's workouts (like P.volve's earlier workouts) that I really love and crave.
Melissa's streaming platform allows you to choose workouts ranging from full body flows to ones that focus on arms, abs, inner/outer thigh, etc. You can also follow her weekly schedule, which is what I've been doing lately. Prior to using the weekly schedule, I would just pick workouts based on my mood/length of time I wanted to work out. Melissa also has pregnancy and postnatal workouts as part of her platform.
On days where I'm "not feeling it," I just do one of her 10-15 minute flows and call it a day. They're challenging enough that I feel that I accomplished something and they go by so quickly, it feels like no time at all.
I use an iPad to stream MWH workouts and I stream directly from her website, not the app. I do have the app on my iPhone but prefer a larger screen.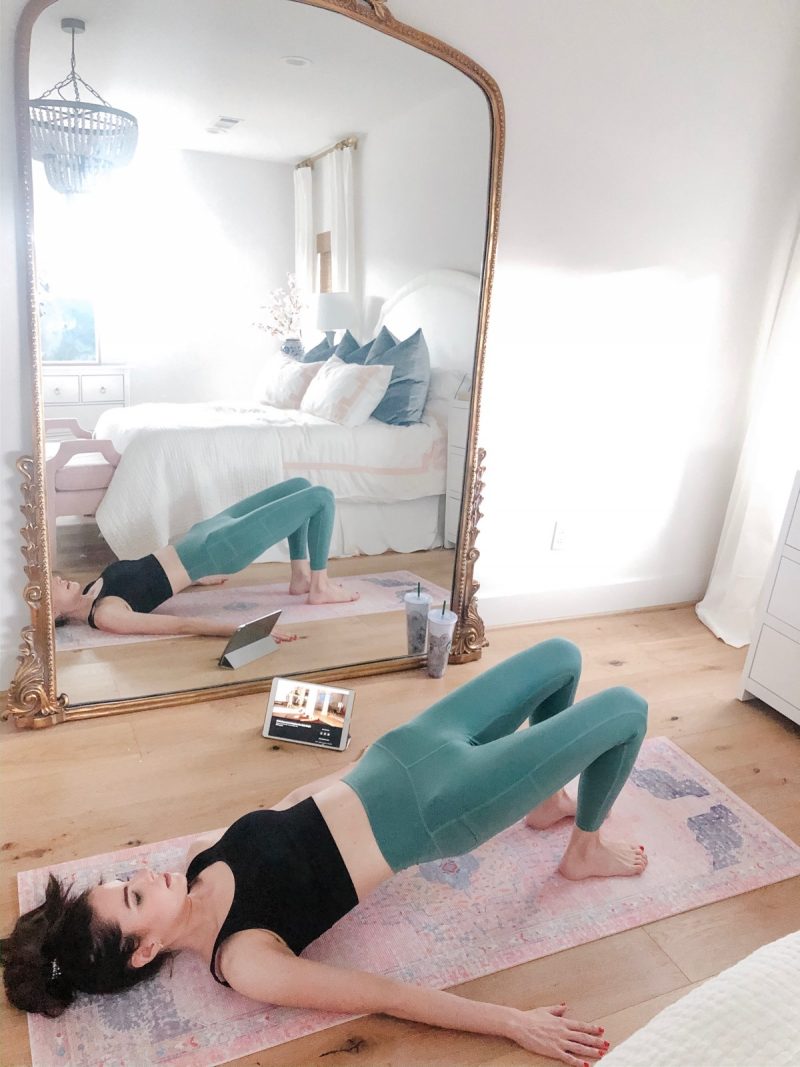 STYLE OF MELISSA WOOD HEALTH WORKOUTS
Melissa's flows are best described as mix of yoga and pilates, mostly using your own body weight. There is a lot of mat work, which I prefer, and most of her workouts involve zero equipment other than a yoga mat (but there are many that also incorporate 1 lb. weights and other items, like resistance bands). More information on the equipment you need is at the end of this post.
Melissa always says to move with intention and I feel like her flows "push you to your limit" but in a very slow and controlled way. You definitely feel the burn and tire out the muscle with Melissa's flows – but there is plenty of stretching, too. The biggest difference between Melissa's workouts and P.volve is that Melissa takes less breaks and really pushes your muscle to the max in a series of movements whereas P.volve is really focused on 8 reps of each movement before moving onto a different one. I feel a more intense burn with Melissa's movements, but note – that is not always "better." P.volve's method and the strategy behind it exists for a reason and the way it sculpts the body is similar, yet different. There are times where I cannot finish a full set of reps in Melissa's flows because the burn is too intense – that rarely happens with P.volve, but again, one is not better than the other, they're just different. Both programs, do however have similar goals, which is creating long lean lines on the body using low weight, your own body weight and mid-level resistance bands.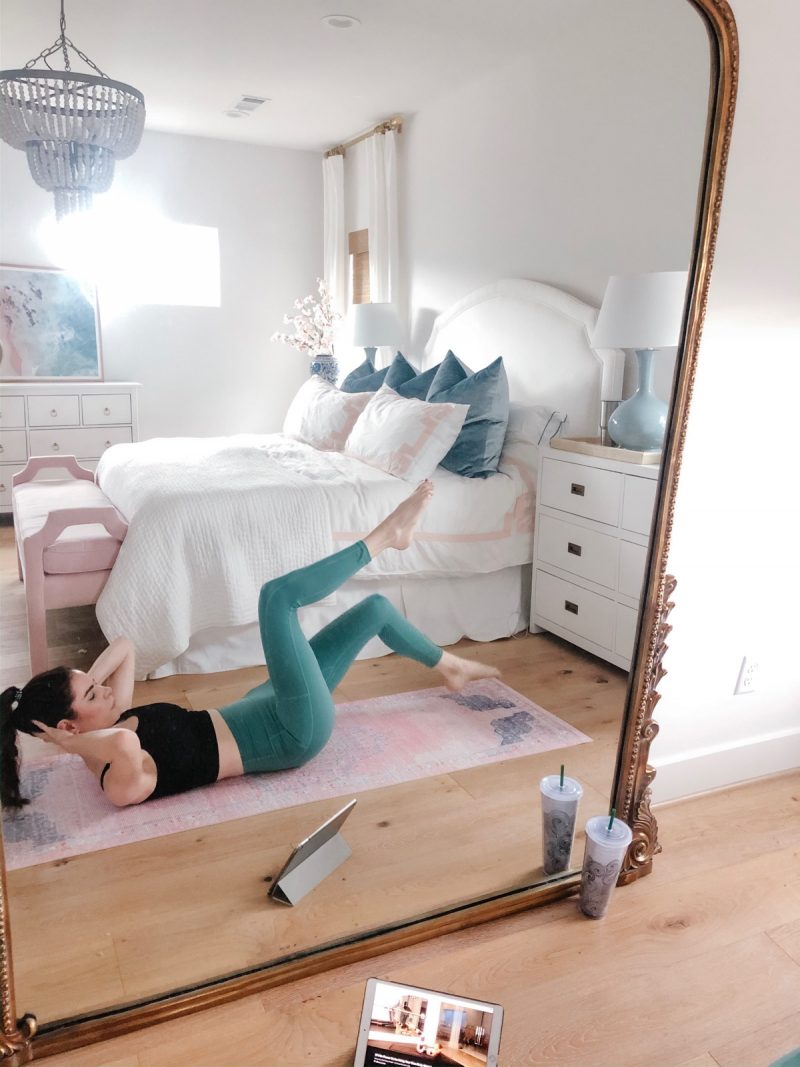 MELISSA WOOD HEALTH RESULTS
What I've most noticed about Melissa's workouts is what a strong core they've given me. My abs have never been better from both a strength and aesthetic perspective. I have a very difficult time building muscle to the point that it's visible, and Melissa's flows focused on abs are among my favorite both because they're challenging and I can actually SEE the results. She really knows how to create a tight core and works you past your breaking point, but in a gentle way. Her countdowns are a helpful way to stay on track and she is right there doing the flow with you the entire time – I like this because it encourages me to push through the hard parts.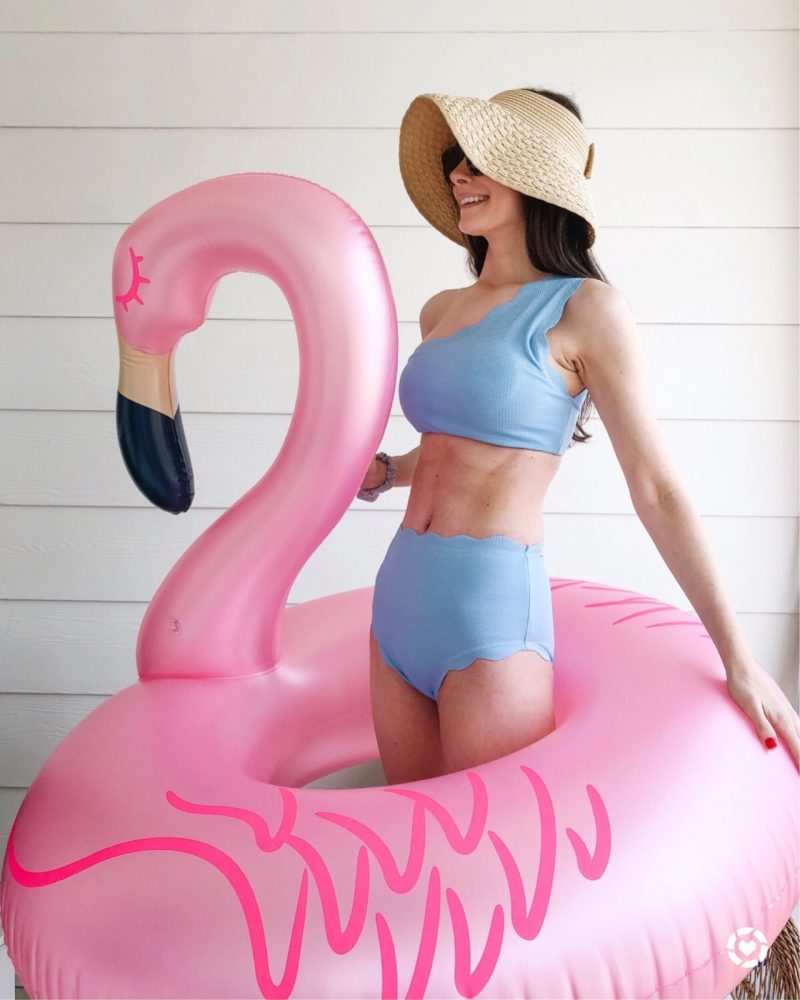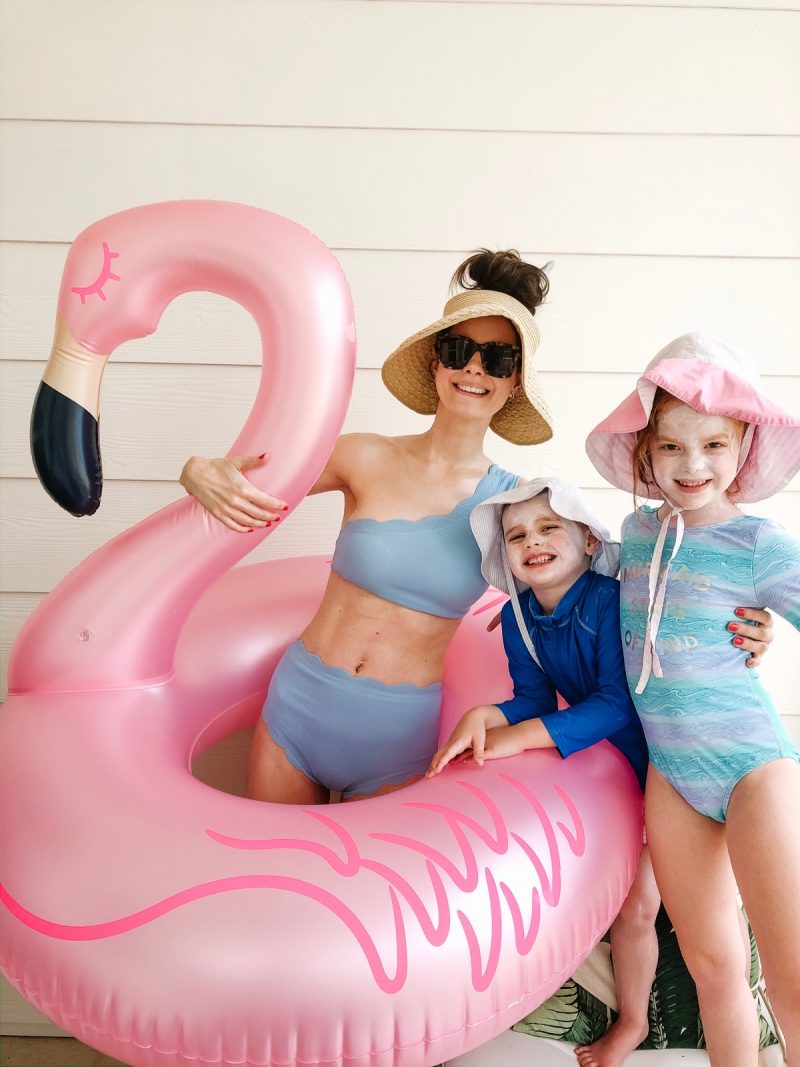 I also feel more connected to my body and really positive after each workout. Melissa wraps each flow with positive words/affirmations and always encourages you to "show up," even if just for 15 minutes. This has been hugely inspiring to me because I truly don't believe in the mentality that you need to exercise for a certain amount of time to get results. Melissa is a busy mom of two, just like me, but her message is clear: it's about consistency, not hours put in. Even if you can only give 10 or 20 minutes – that's enough to serve your mind and body and to impact your day. She always says "think about how different you FEEL when you take this time for yourself – and the difference it makes in your day." Never could I have imagined a time more relevant than the present, living through a global pandemic, where these words couldn't comfort me any more than they already do. There is very little in our control at this unprecedented time – but we can control the 20 minutes we take for ourselves each day.
My body is toned and feels strong when I do Melissa's workouts consistently. The biggest difference I notice between Melissa's workouts and P.volve is that my abs are more visibly defined and stronger when I do Melissa's workouts, but I think P.volve gives slightly better results on the inner/outer thighs (Melissa does have a 27-minute inner/outer thigh series I absolutely love!) Having said that, a caveat here could be diet – I am not as consistent with how I eat when I work from home, like we have been since March. I definitely consume less veggies than I used to, so that could be impacting my overall results.
MELISSA WOOD HEALTH EQUIPMENT
Melissa's flows are mostly using your own body weight but she does use a few props. I use these ankle weights (but plan to order the 1 lbs ones Melissa uses), this yoga mat, this pilates ring and these resistance bands.
MY YOGA MAT
I love my yoga mat because it looks like a vintage Turkish rug so I just leave it out all the time. I also use a towel to support some of my movements because my hands tend to get sweaty while on a yoga mat (all yoga mats, not just this one). This mint Turkish towel is super cute! This mat was a bit of a splurge, but well worth it for the look and feel.
MY WORKOUT CLOTHES
In this post I am wearing this longline bra and these leggings. You can find my favorite inexpensive leggings here.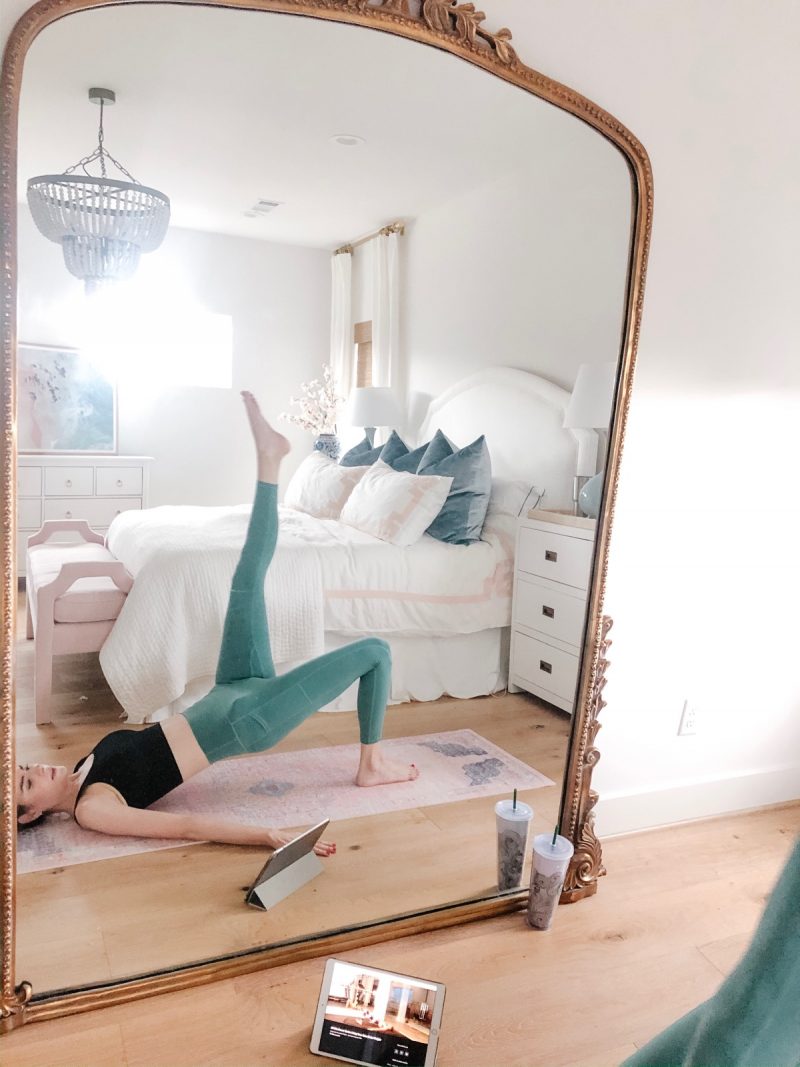 I hope you found this Melissa Wood Health review helpful! Please let me know if you have any questions!
SHOP THE POST:


Shop the Post