I'm a longtime follower and admirer of the Houston-based full service design firm, Oyster Creek Studios, and had the pleasure of working with founder Aryn Guillory to design our bedroom in our last house.
One of my favorite items in our entire home is the blush velvet bench Aryn had custom-made for our bedroom. That's one of the greatest benefits of working with a designer – having access to trade fabrics and workrooms so you can create truly unique and custom pieces for each space in your home.
I've always loved all of the furniture pieces Aryn selects for her client's home and was thrilled to learn a few months ago that Aryn's design firm would be launching Oyster Creek Collection. The collection features casegoods, consoles and coffee tables and they can all be customized from the color to the hardware. Each piece is finished in a high-gloss, durable finish (yes, it's OK for kids!) and you can choose from a set of colors OCC offers or for an additional cost, chose the Sherwin Williams or Benjamin Moore paint color of your choice.
Aryn generously gifted me a piece from the collection – it's called the VERONIKA dresser, and I couldn't be more proud to have my name associated with such a wonderful company and this stunning piece. I chose the dresser because I really wanted a colorful piece in our bedroom that made a statement. The lucite hardware with satin brass finish is the perfect modern touch for our room. The color is Behr's "Alice White" – it's such a calming and beautiful shade of blue.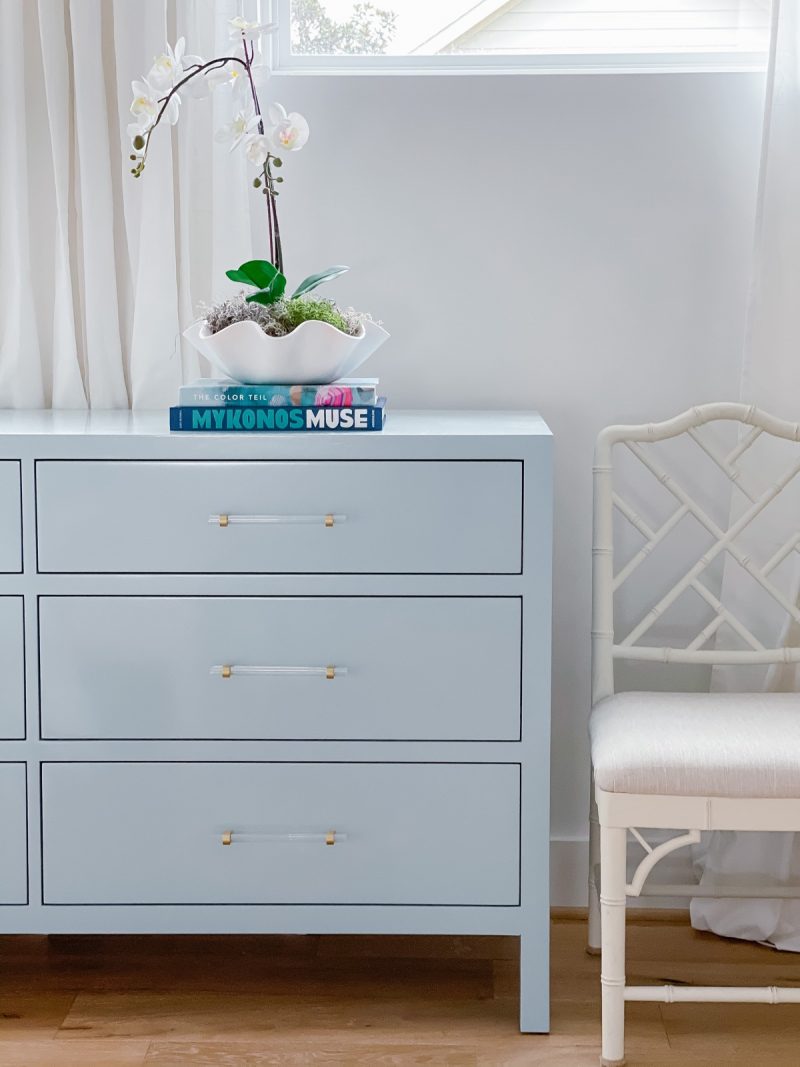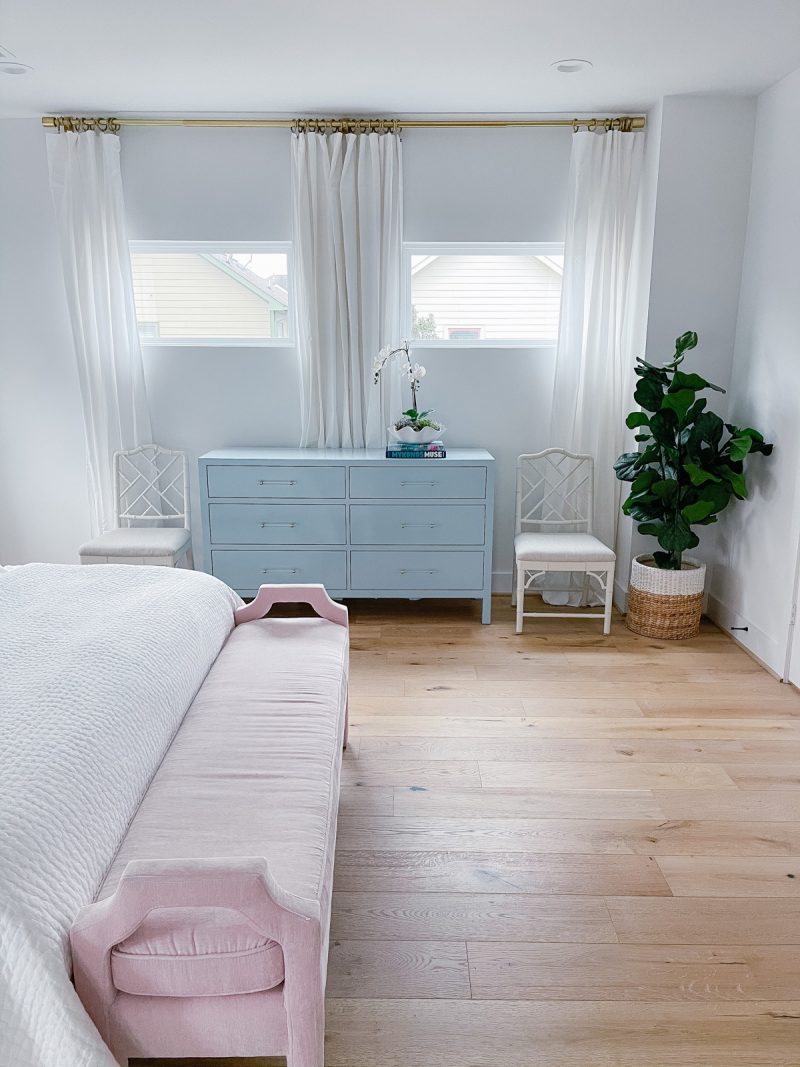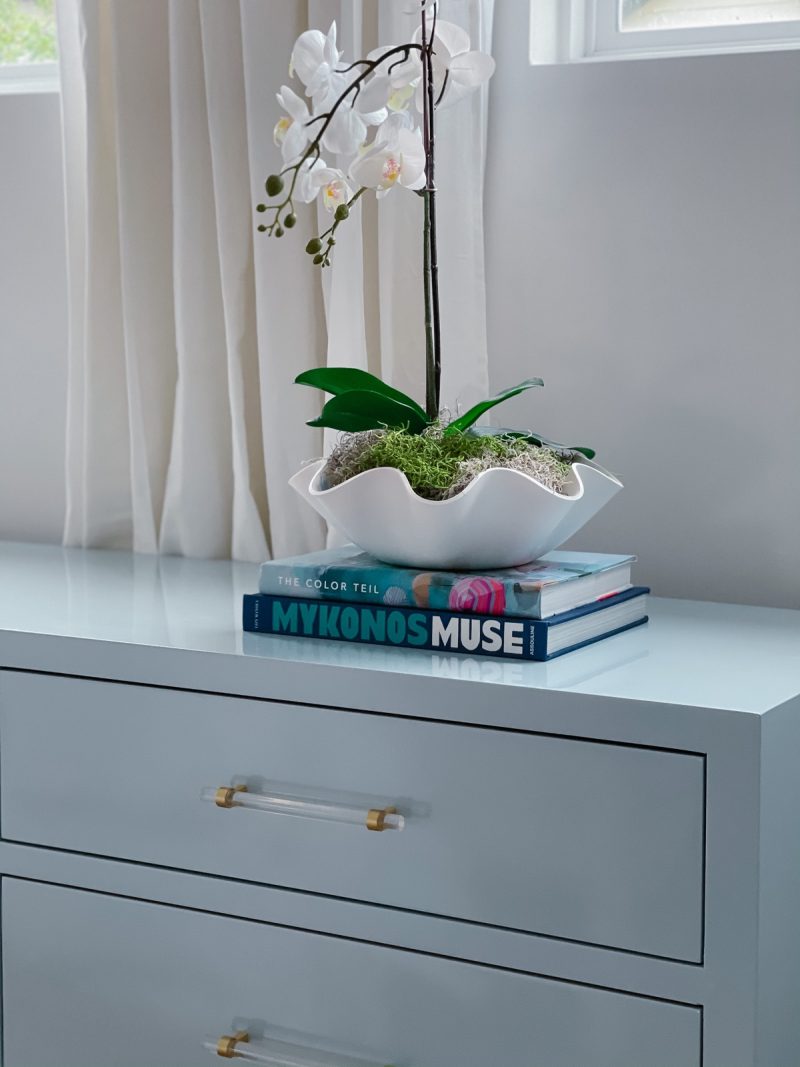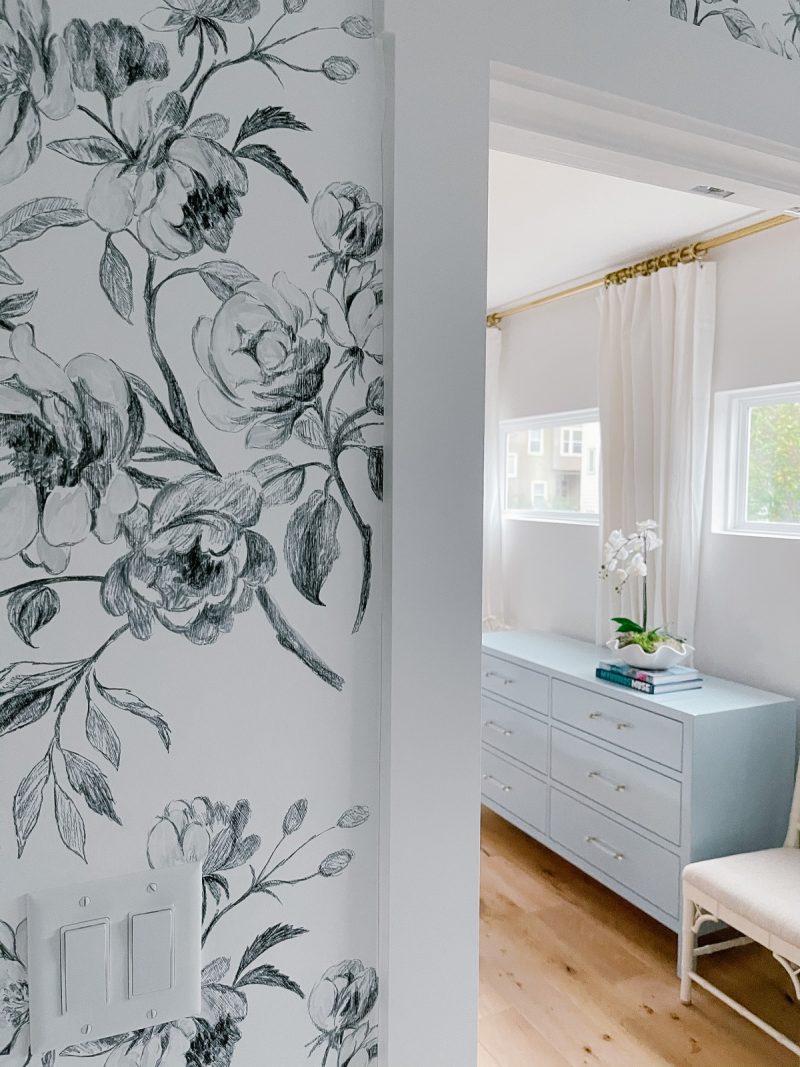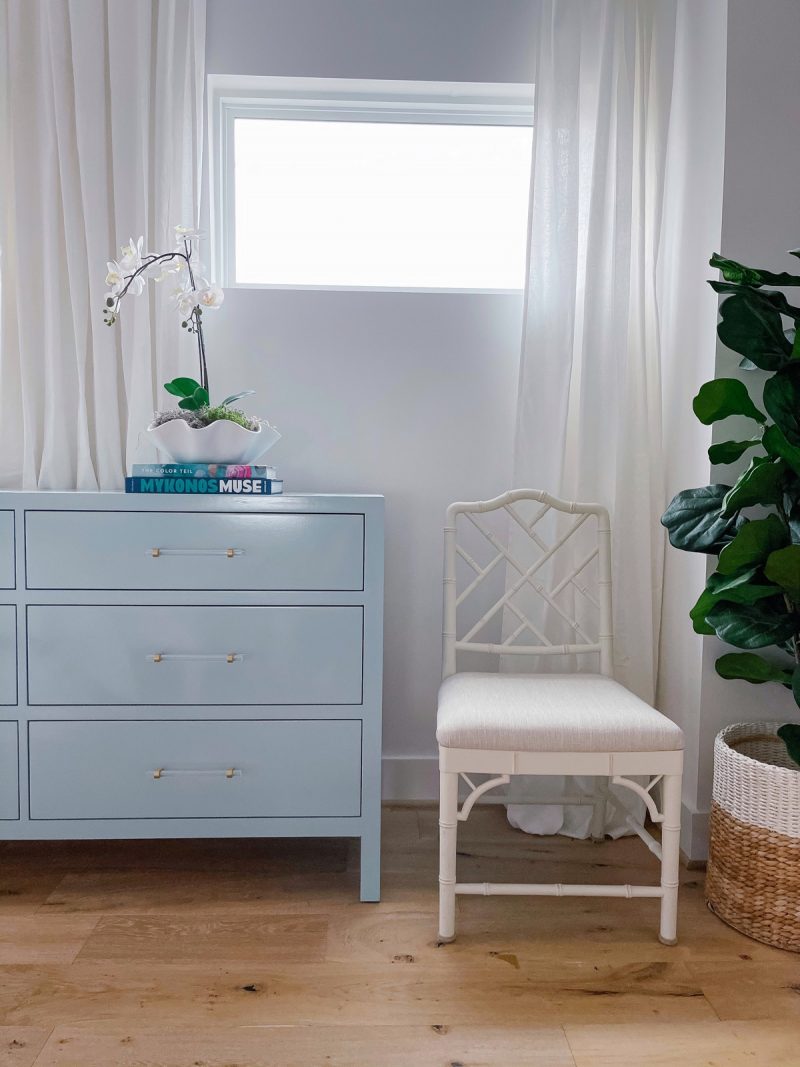 Everything in this collection is absolutely beautiful – from the scalloped coffee table (getting one of these for our family room eventually) to the sleek consoles and burlwood chests – you can now that that signature OCS look, even if you can't do full-service design right now.
I interviewed Aryn about her career and the launch of Oyster Creek Collection below – scroll down for more information about the launch!
Tell us a little bit about your career, how you got into interior design and how Oyster Creek Studios has grown into what it is today.

ARYN: I'm a proud native Houstonian with a love for interiors and all things design. After graduating from Baylor University in 2006 with a Bachelor's degree in General Family and Consumer Science, I worked for nearly 13 years as a health and safety professional for a large electric power and gas pipeline company.
In 2015, my husband and I found a lot on Oyster Creek near Houston that immediately captured our hearts. God had a big plan for us on Oyster Creek and we were excited about this next chapter He had in store for us. Soon after we purchased the lot, we started the design process of building our first custom home from the ground up.
During this process, I truly discovered a passion for interior design and an appreciation for architecture, custom trim work and cabinetry, trade lighting, and interior furnishings. I started documenting our building process on social media and before long, friends and friends of friends, and neighbors began to ask me for design help. In the spring of 2019, I retired from "corporate America" and became a stay-at-home mom for about a month. Clearly that did not last long, and I decided to work full-time as lead designer and owner for Oyster Creek Studios. Instagram though has truly set the stage for OCS and Oyster Creek Collection. This is how majority of our clients find us!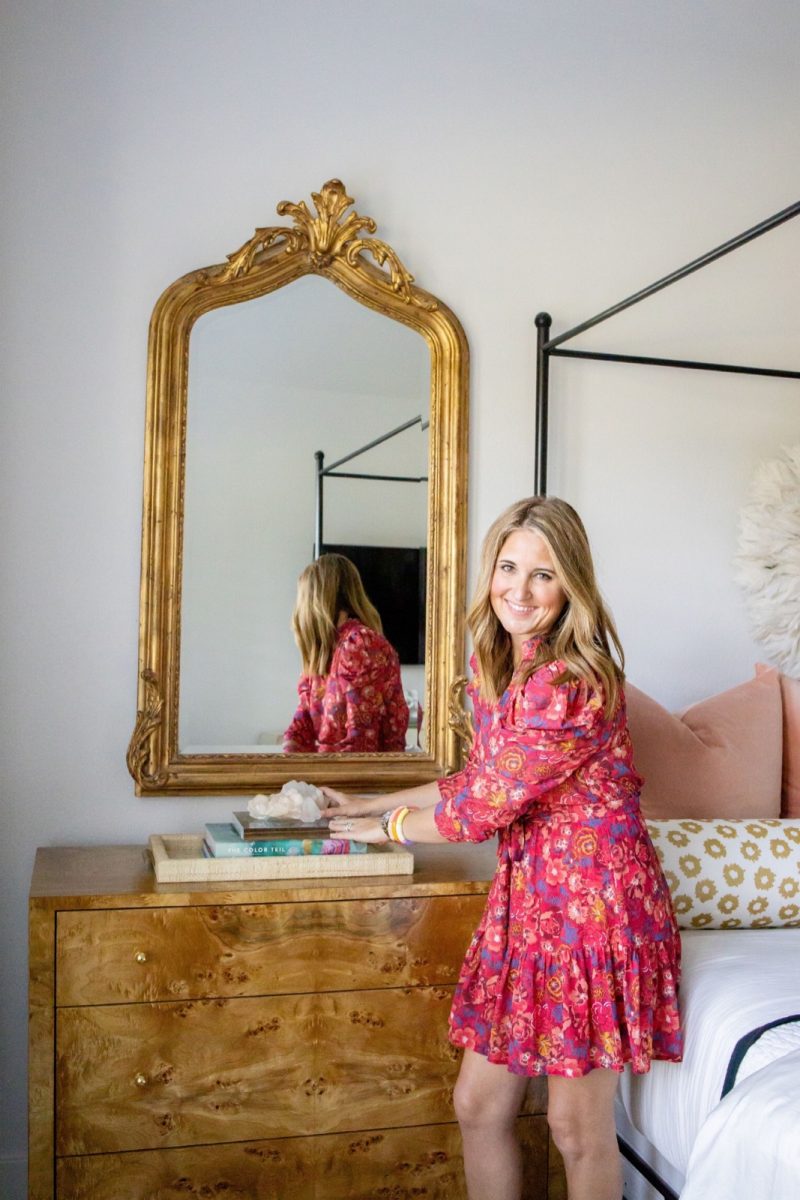 What inspired you to start offering custom furniture pieces to consumers who aren't OCS clients or can't do full service design?
ARYN: I would receive messages on Instagram daily from people asking where to find certain pieces I posted. I know how hard it is to find pieces that fit YOUR space, so I genuinely wanted to help people figure out away to buy furniture that fits their home home and looks beautiful!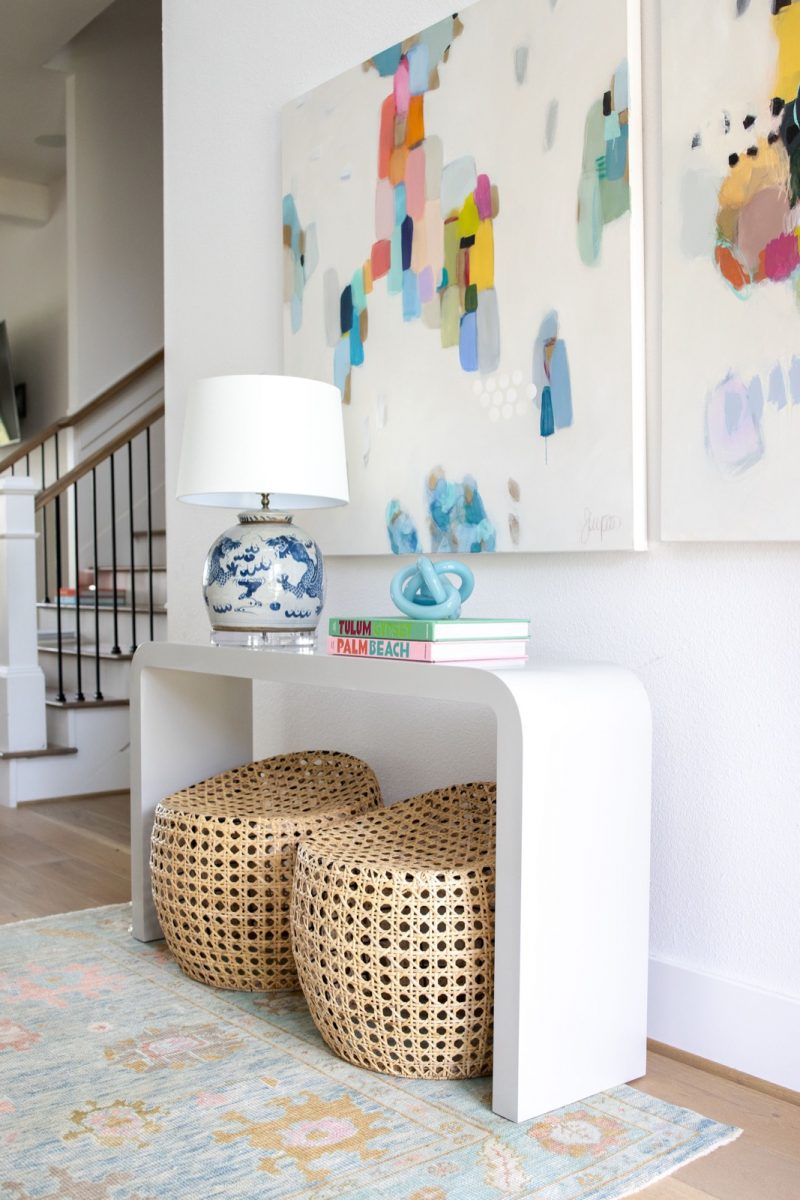 How did you decide which pieces would be a part of this collection? Tell us more about the level of customization.
ARYN: The majority of the pieces in the first collection are pieces we have previously used in installs and I know people loved already! Anyone can customize the size of the piece and select any Sherwin Williams and/or Benjamin Moore paint color of their choice. Also, on some pieces we offer 6 different burl wood finishes. Oh how we LOVE burl wood!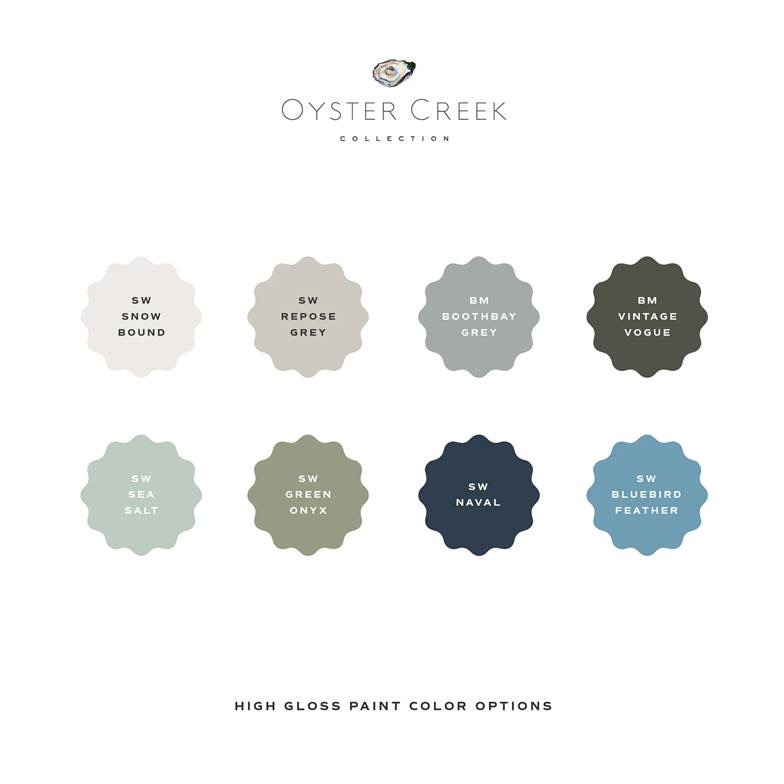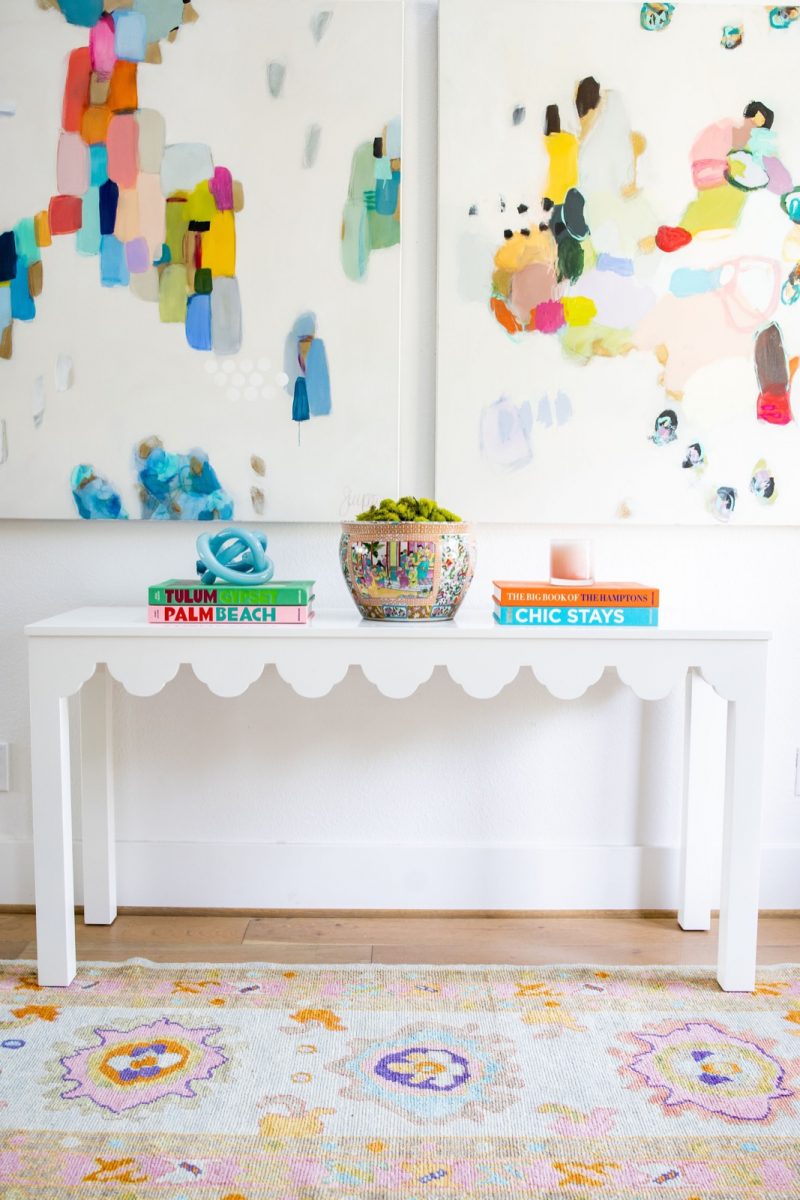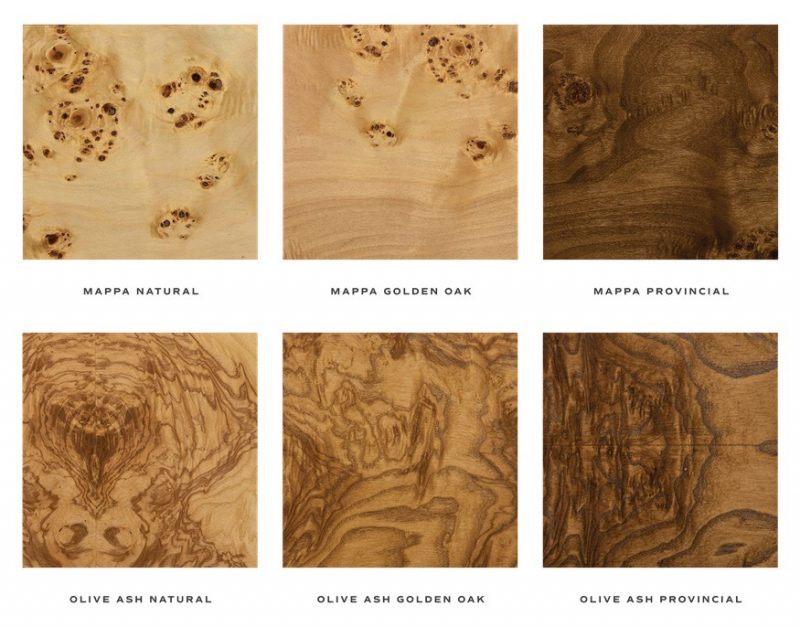 Any plans to add custom upholstered items to the offerings?
ARYN: Not at this time. This level of service is just for our design clients only : ) Maybe one day, but right now it's not on my radar!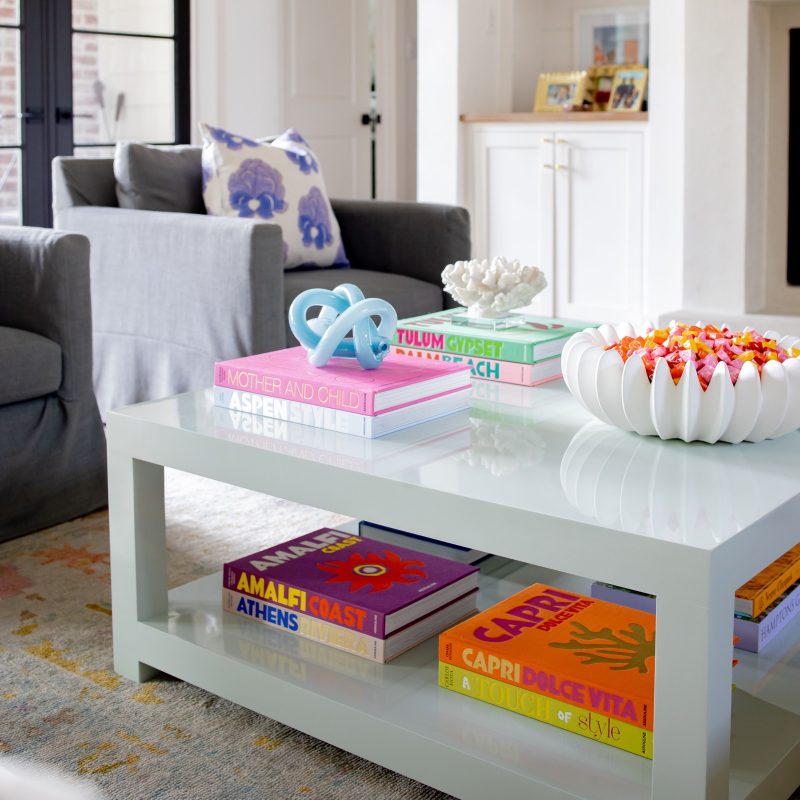 How do we order pieces from the OCS Collection?
ARYN: Visit www.shopoystercreekstudios.com. From there you can view each piece, color customizations, and sizing. If you see a piece you love, but it's not the right size, email us at [email protected].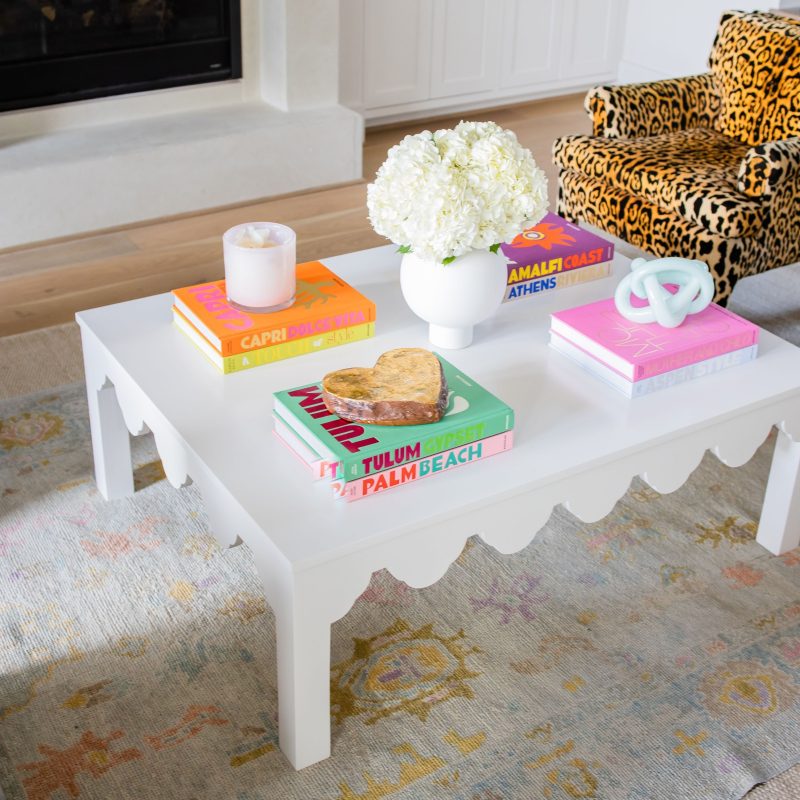 How would you describe the signature OCS aesthetic?
ARYN: Livable, Well-Tailored, Vibrant and Fun!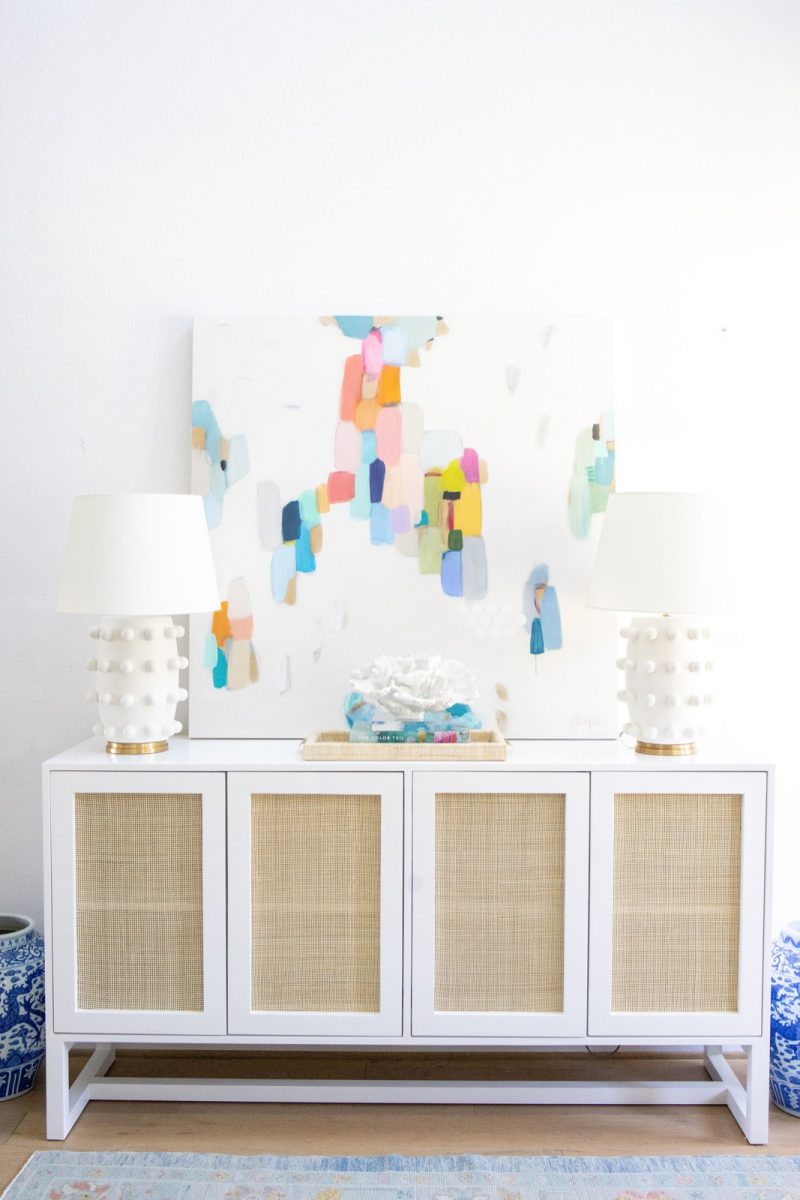 What is your favorite project you've ever worked on?
ARYN: I love all my clients and their projects however my most memorable one to date is my #buildingbelt project!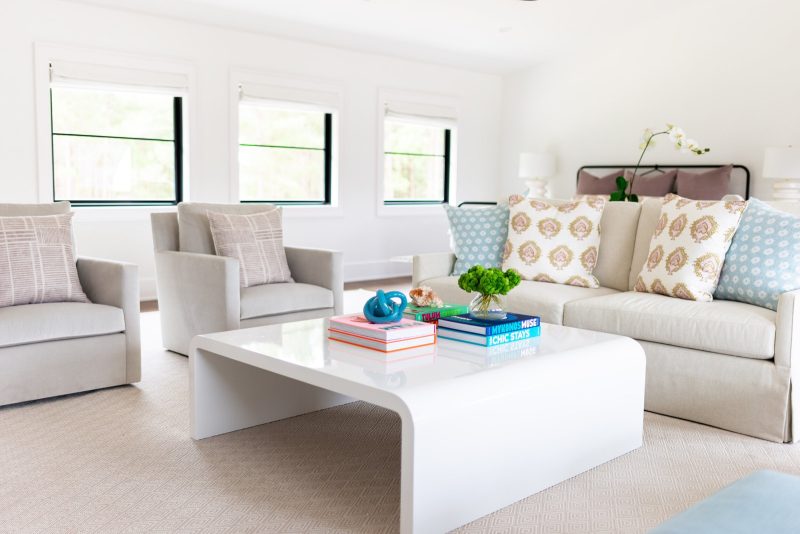 What do you see for OCS in the next five years?
ARYN: An expanded furniture line, a beautiful new studio space (we are currently operating out of my guest bedroom!), a happy/healthy growing team, and lots of happy clients from coast to coast!!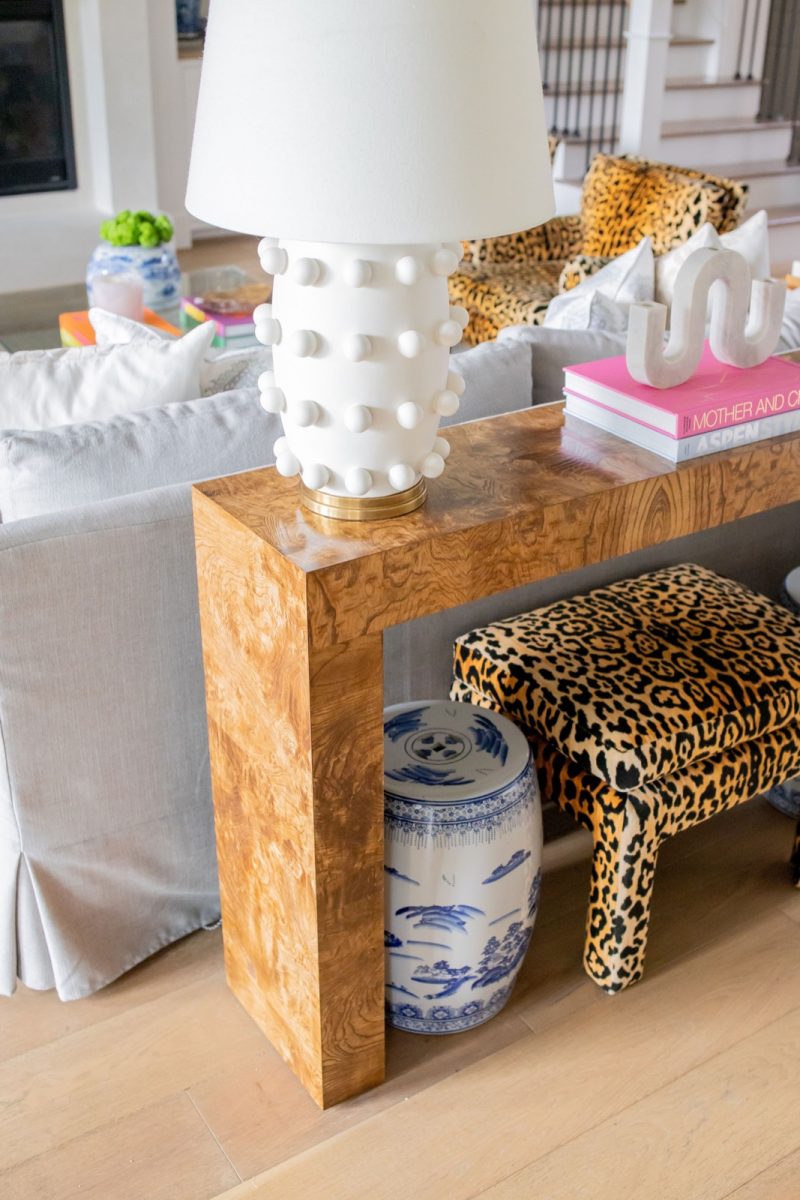 What do you love most about your work?

ARYN: Seeing my clients so happy living in their newly designed spaces and working alongside my team members!
I am so excited for all of you to be able to shop this beautiful collection! Visit www.shopoystercreekstudios.com to check out the full collection!