Lucite or acrylic hardware is everywhere right now – from cabinet pulls, curtain rods and towel bars, it can add a fun, modern touch to any room. I particularly love lucite hardware that has brass accents.
I used lucite cabinet pulls throughout our home and I'm going to share all of the sources in this post! I was able to find a lot of affordable options, though some take a few weeks longer to ship.
GAME ROOM/FAMILY ROOM 
Our upstairs game room/family room was the first room of our home to get lucite cabinet hardware. We had these built-ins custom made by our builder's carpenter while the house was still under construction and I added the lucite pulls after moving in! They're inexpensive but do take several weeks to ship, so keep that in mind for your project timeline if you order these. You also need to use metric screws with these – you can find them at Home Depot or Lowe's.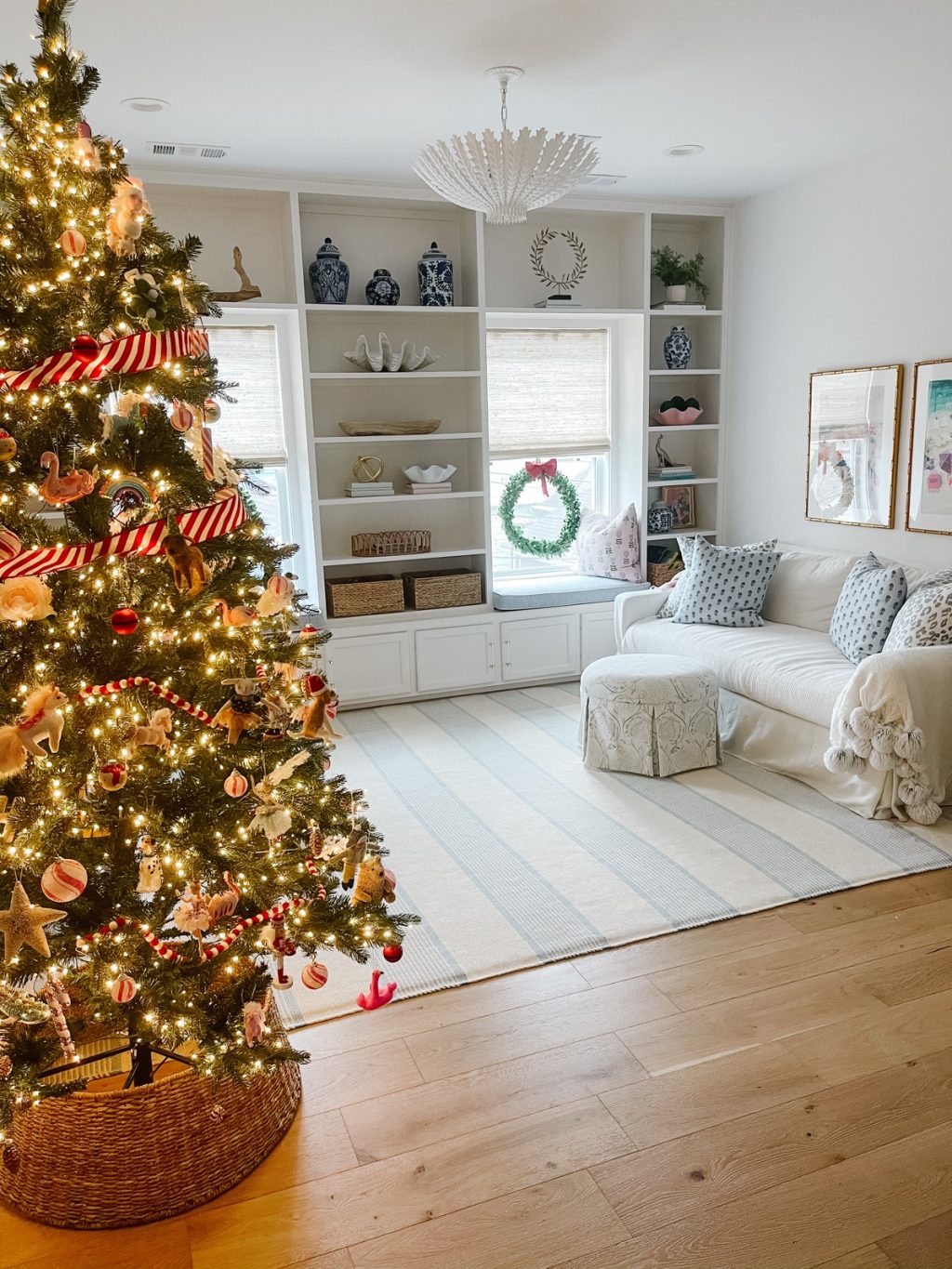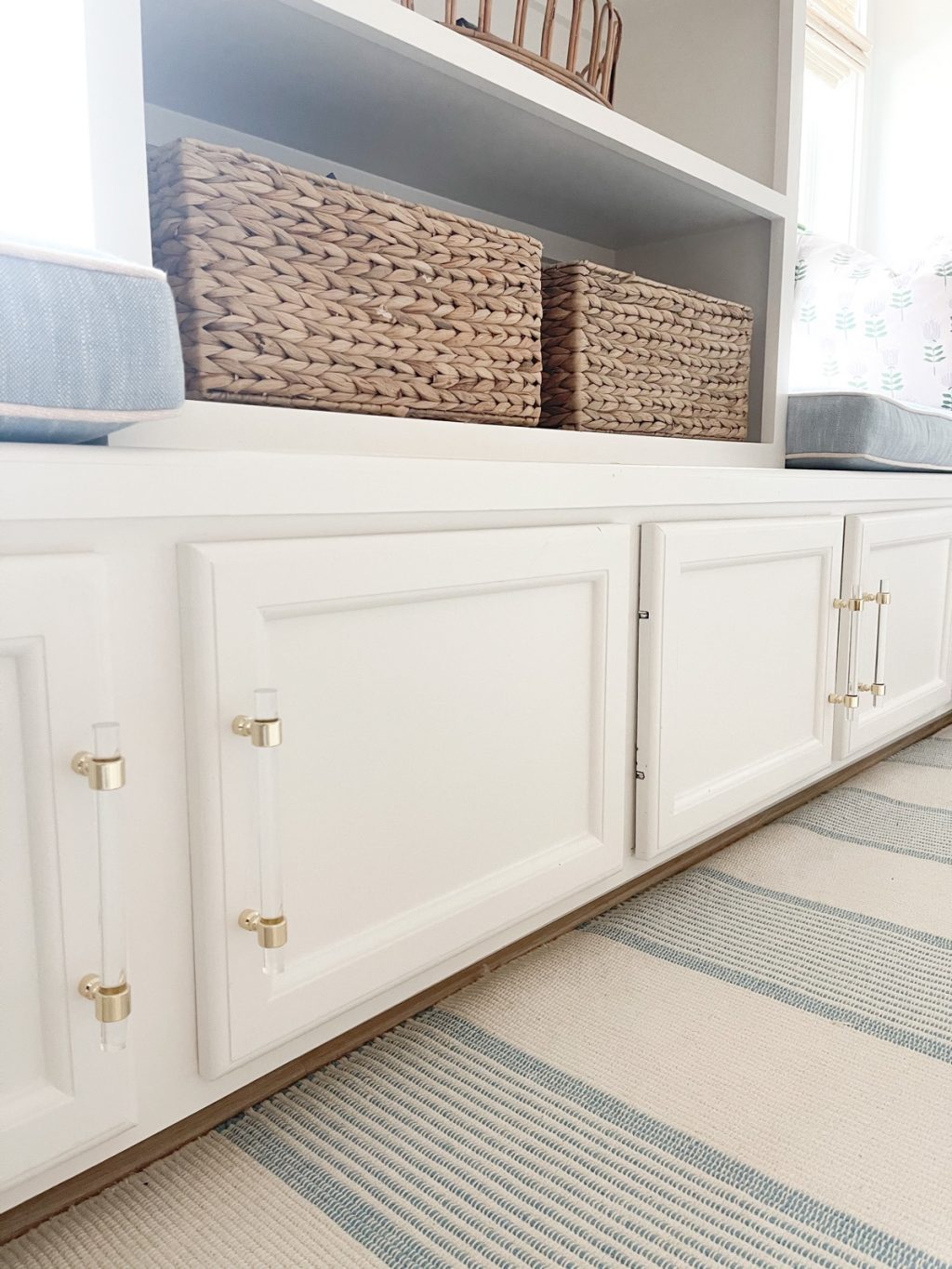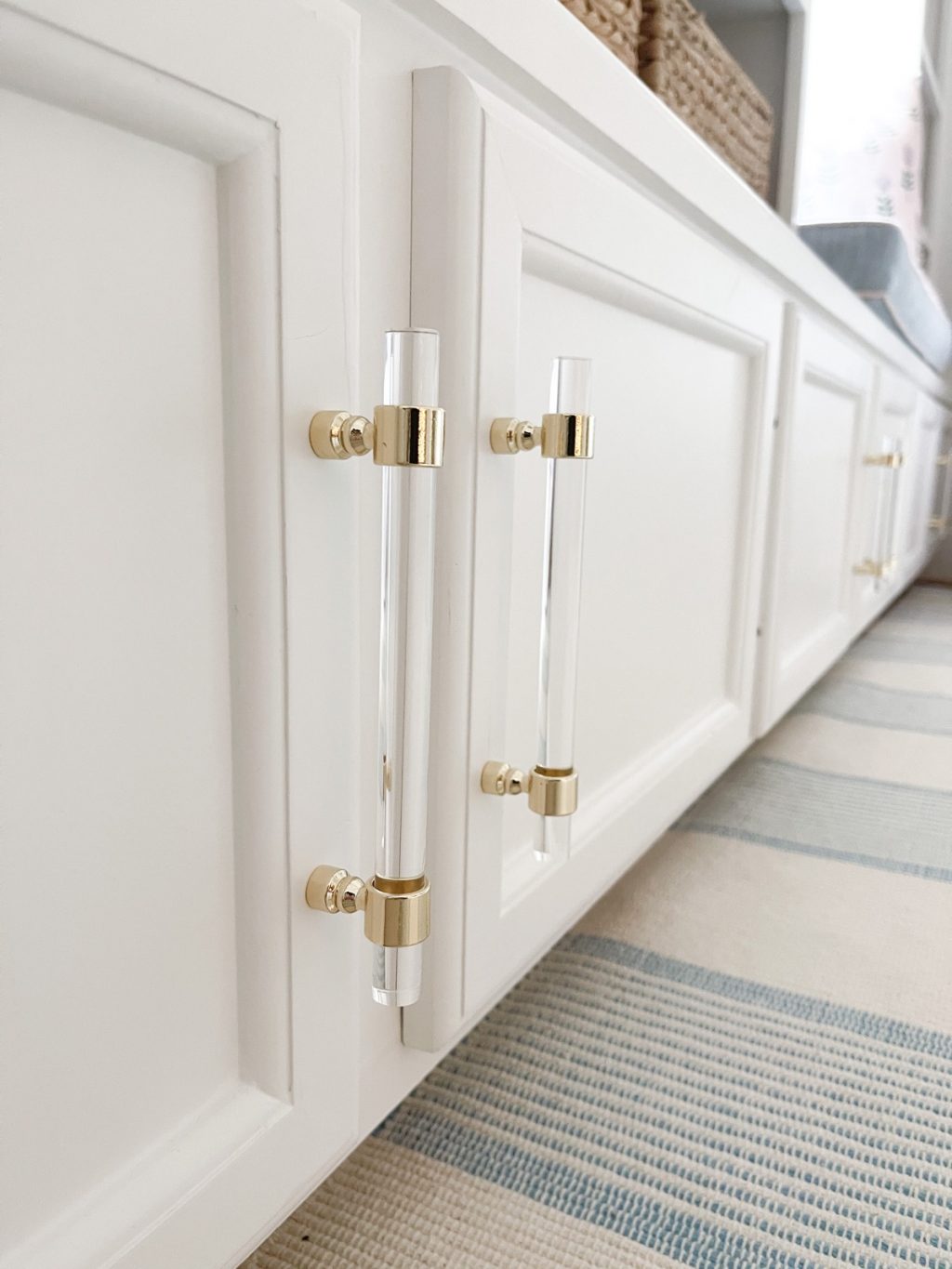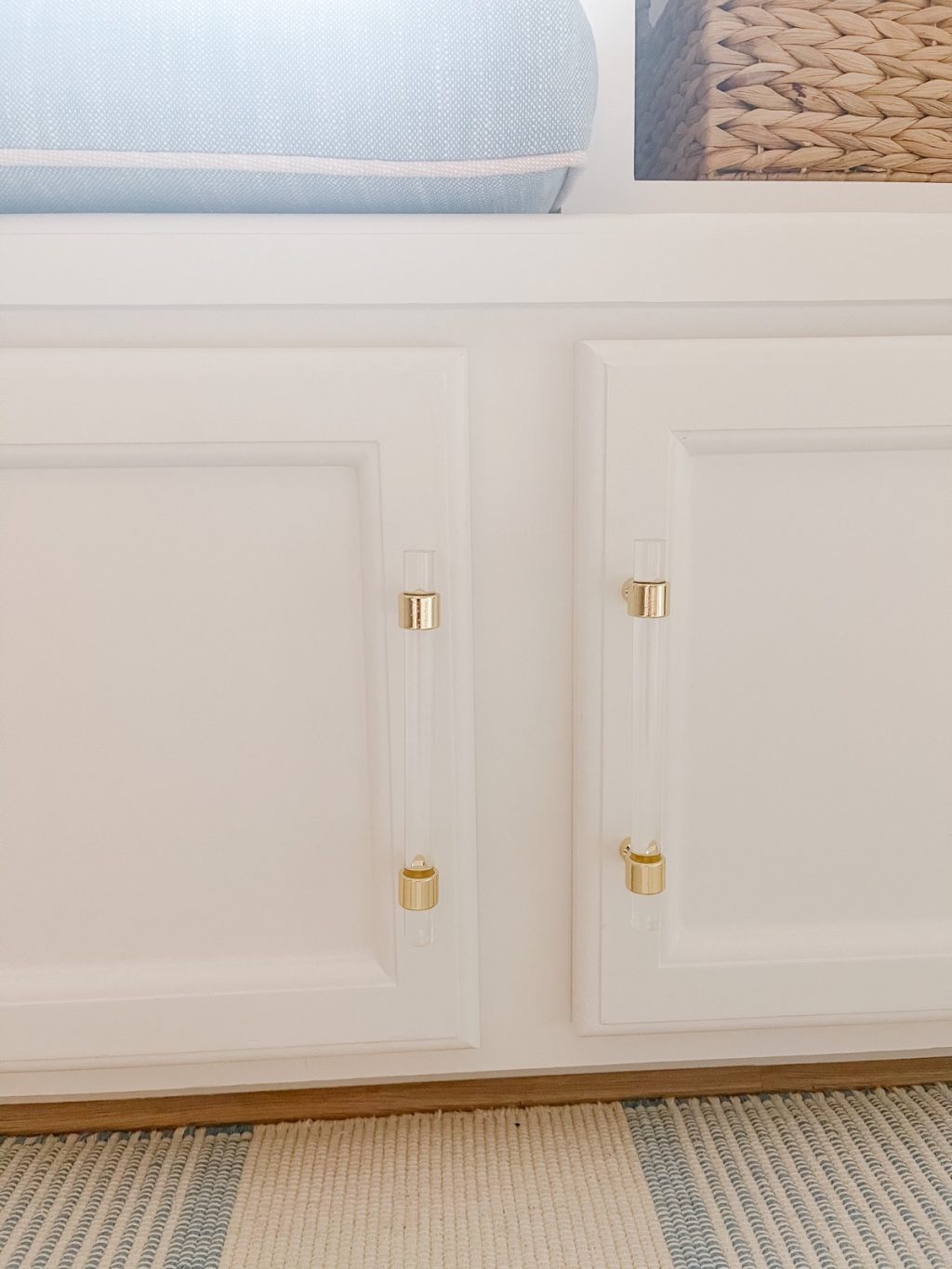 OUR BEDROOM
We have a custom dresser from Oyster Creek Collection in our bedroom – and it has incredible lucite and brass hardware. I love the way the hardware adds a modern touch, while letting the high-gloss finish of the dresser shine.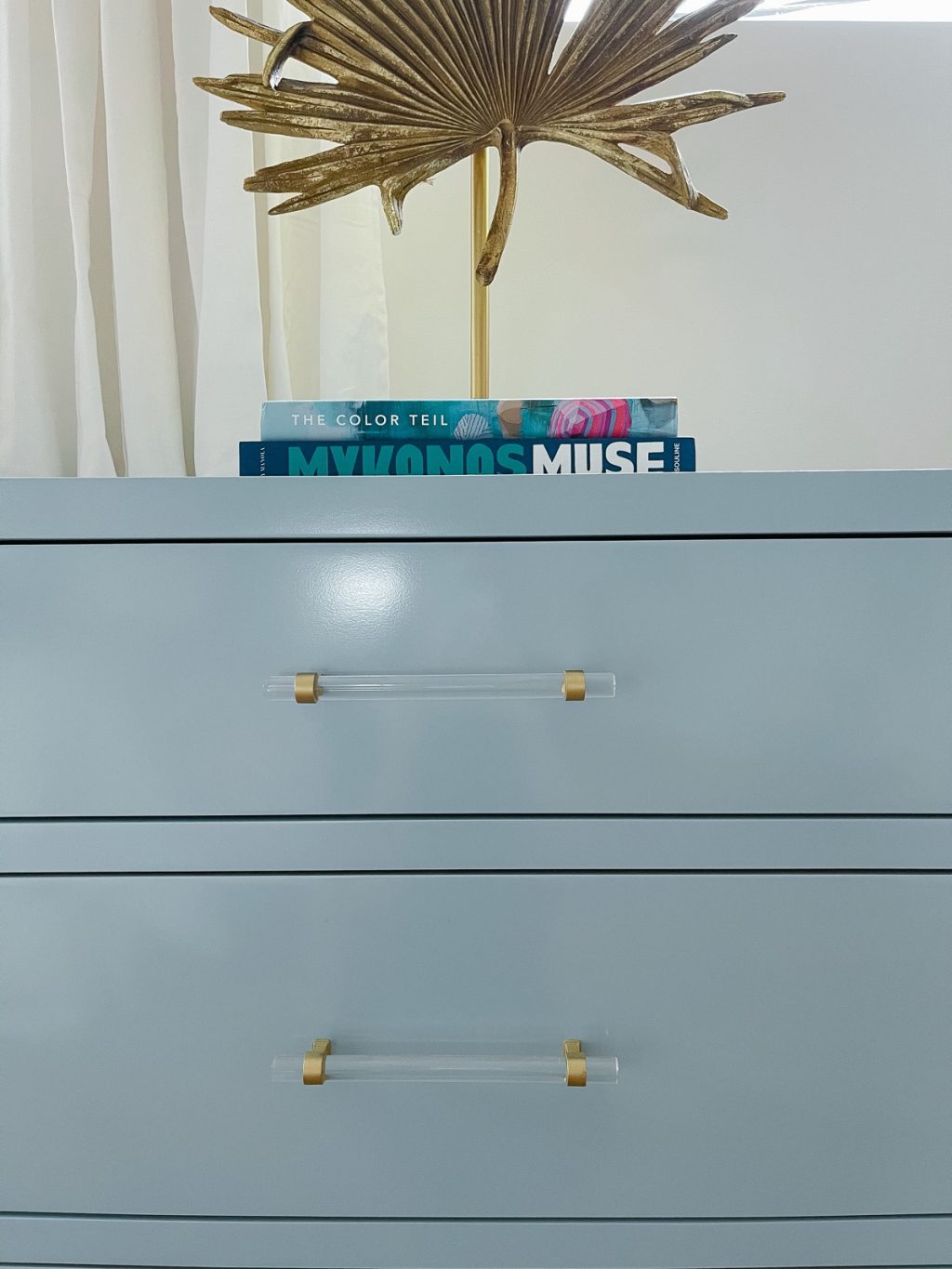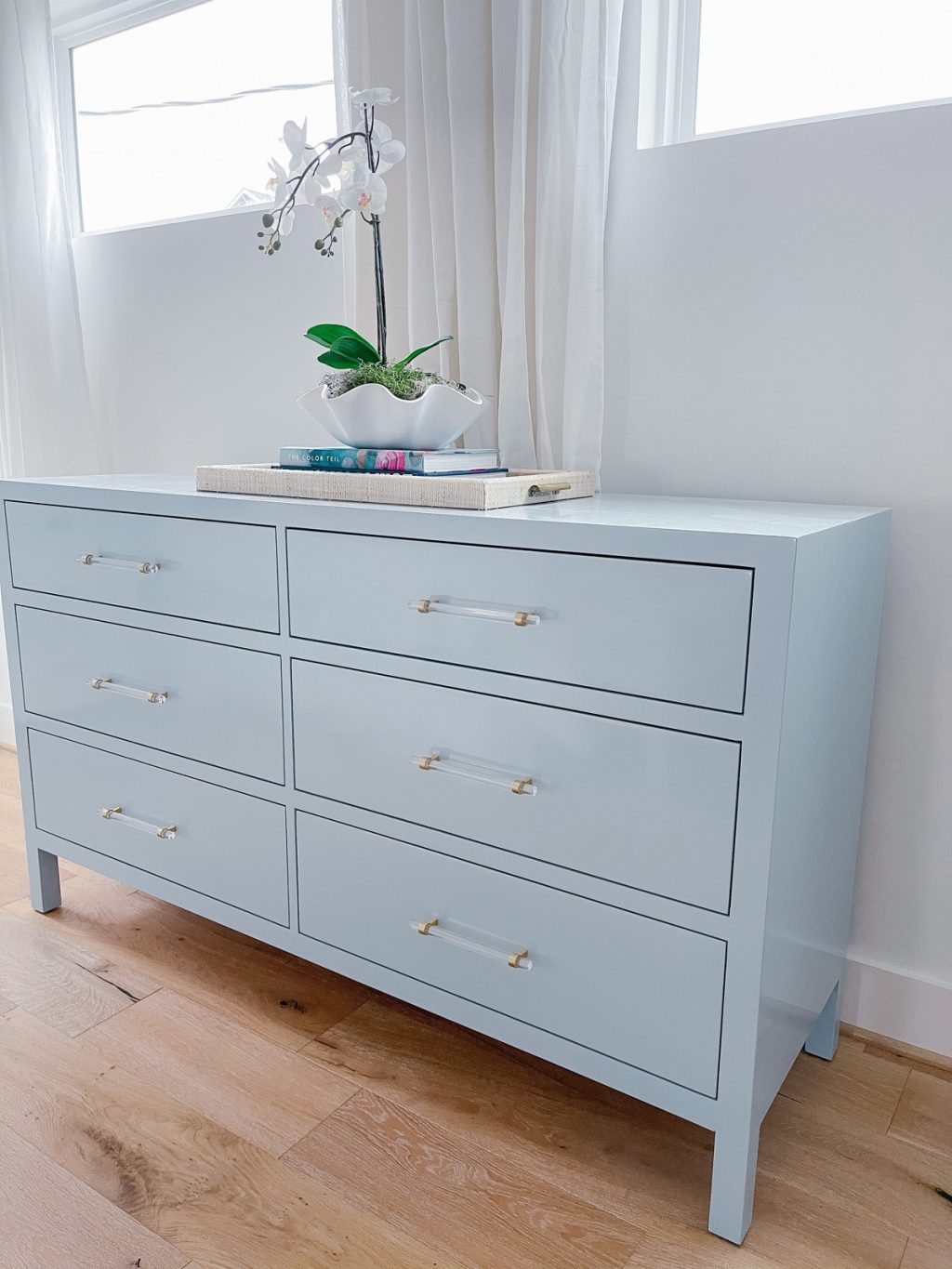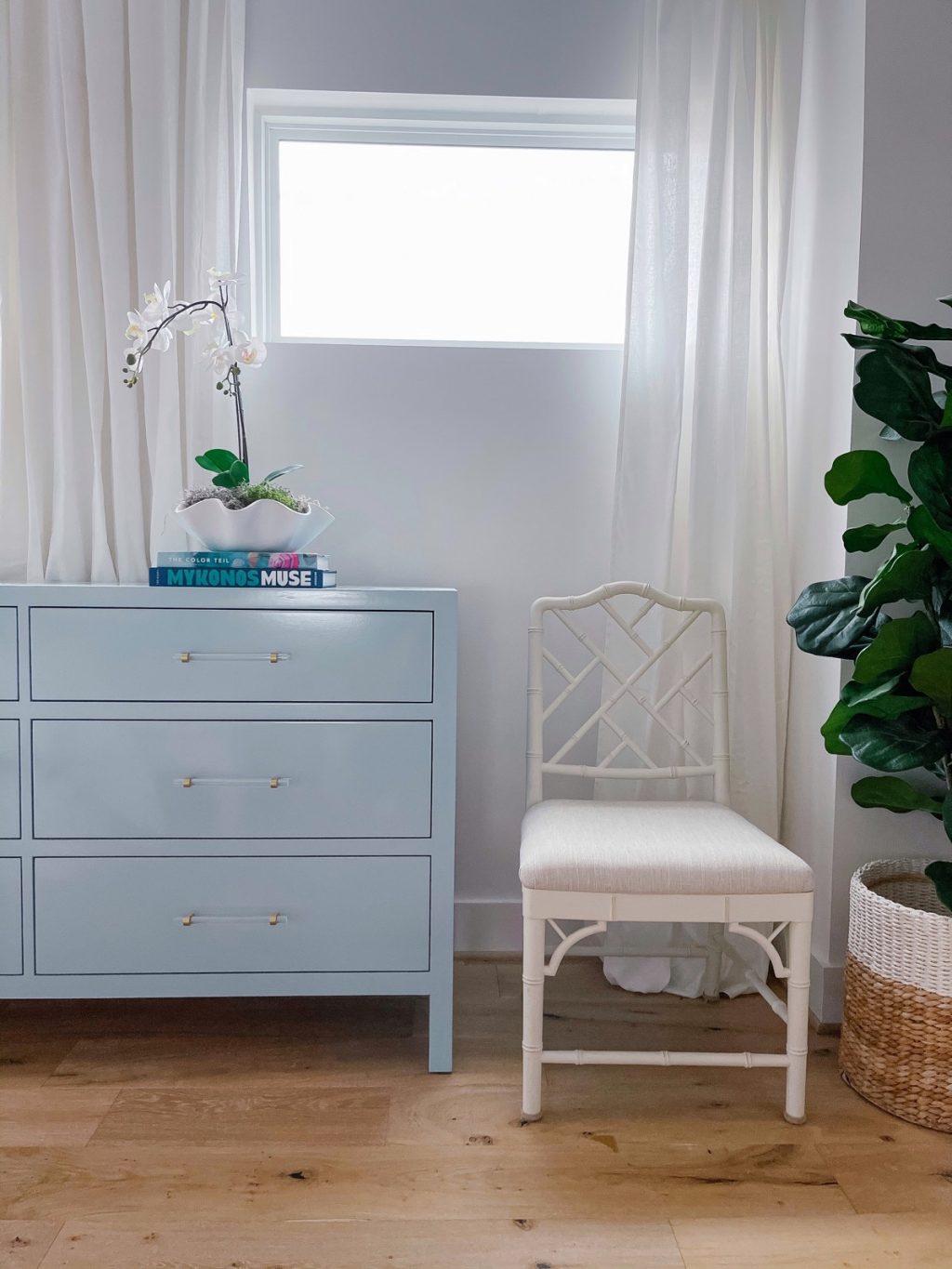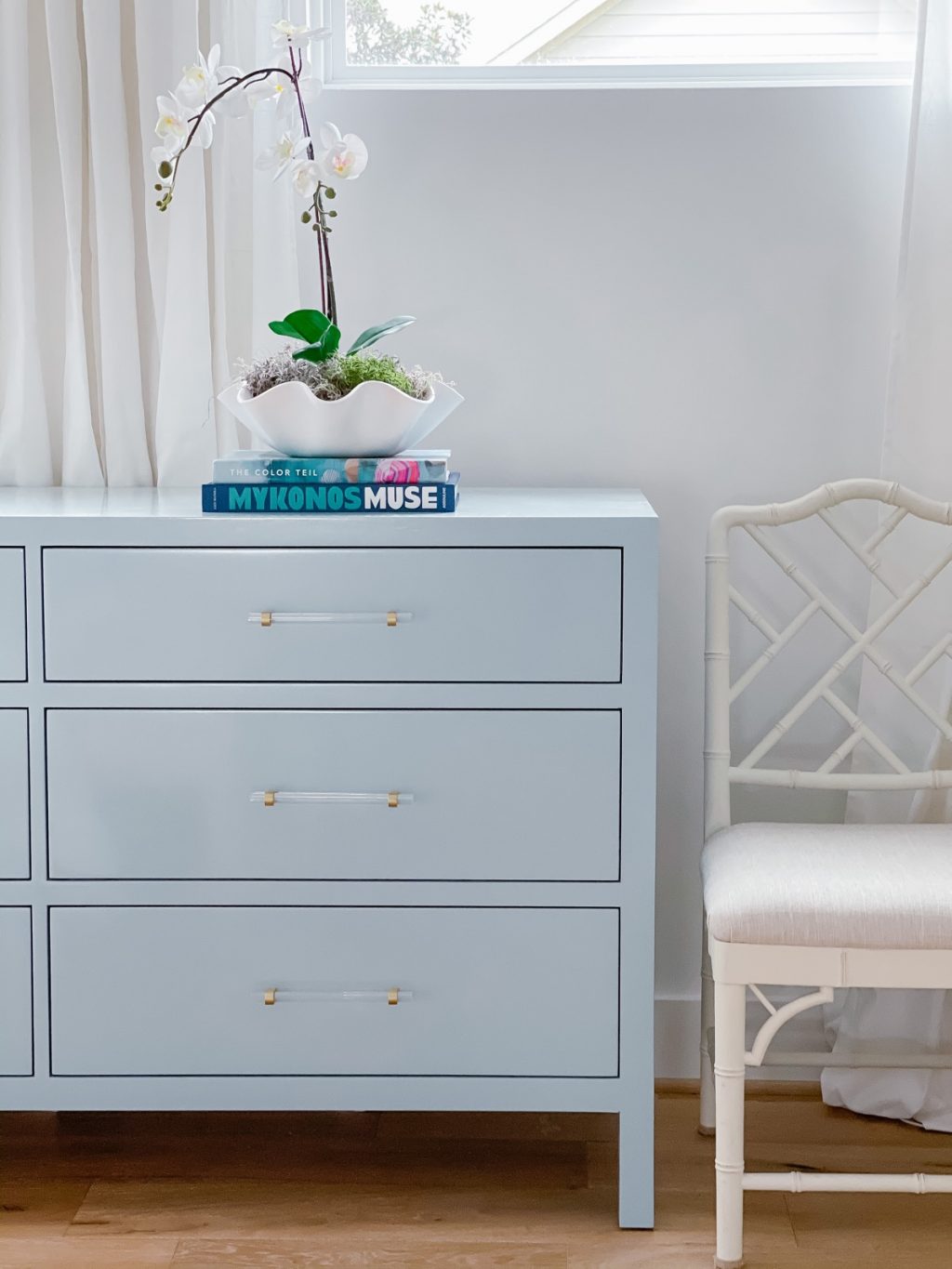 HARPER'S BATHROOM
We still have to paint and/or wallpaper Harper's bathroom, but we added lucite pulls to her cabinets/drawers a few months ago and love them! I think they're a fun touch for her girly space.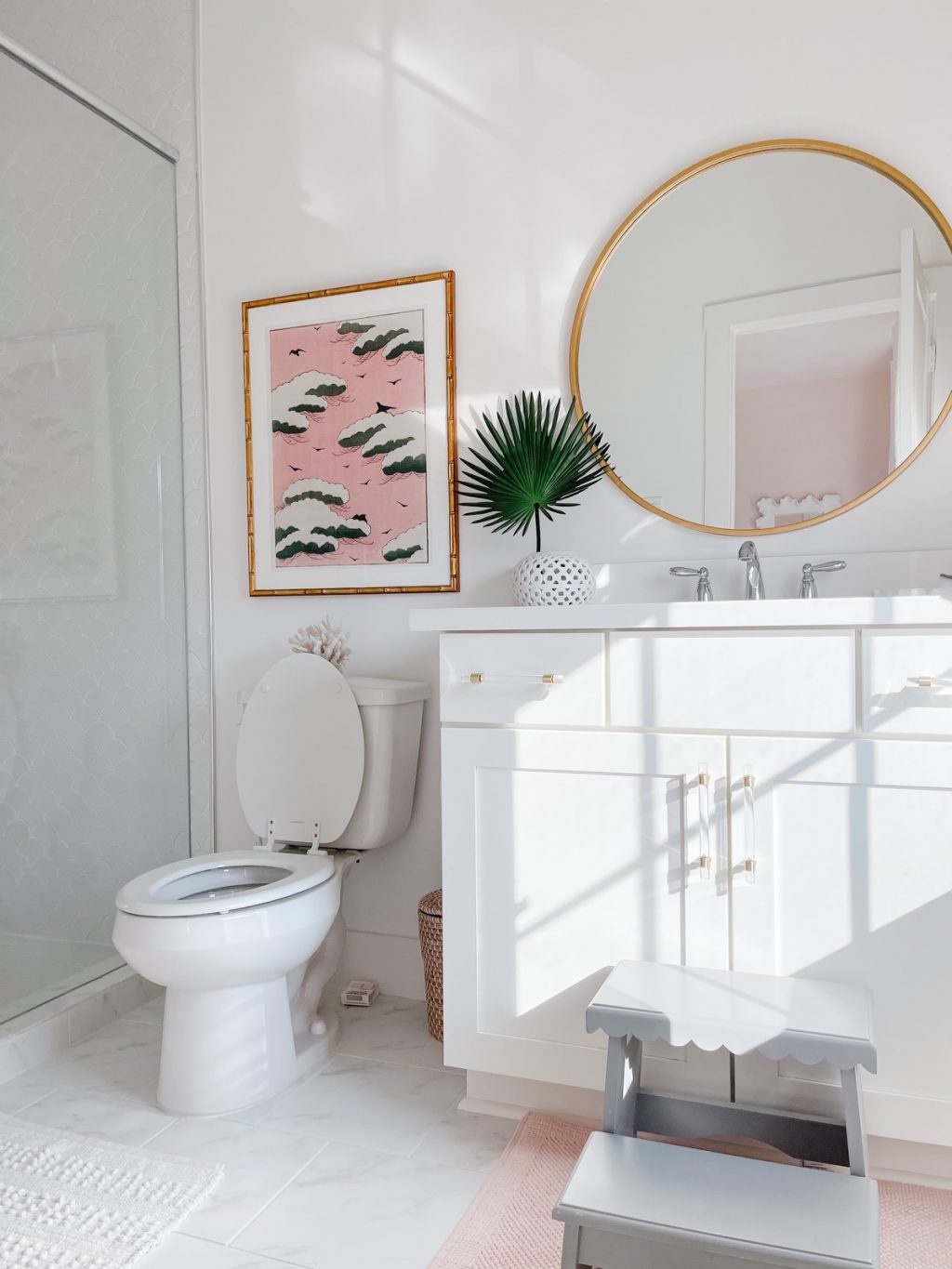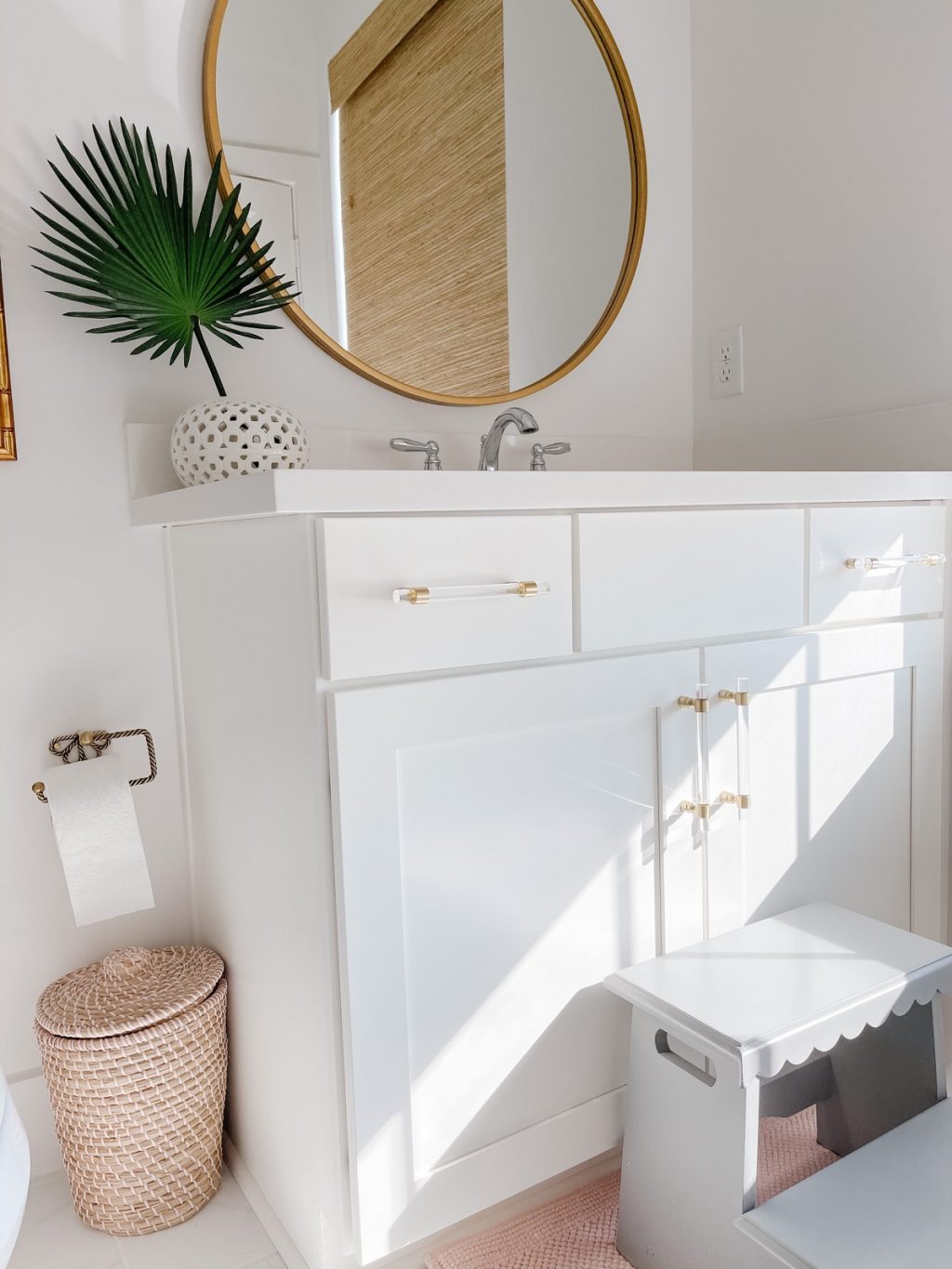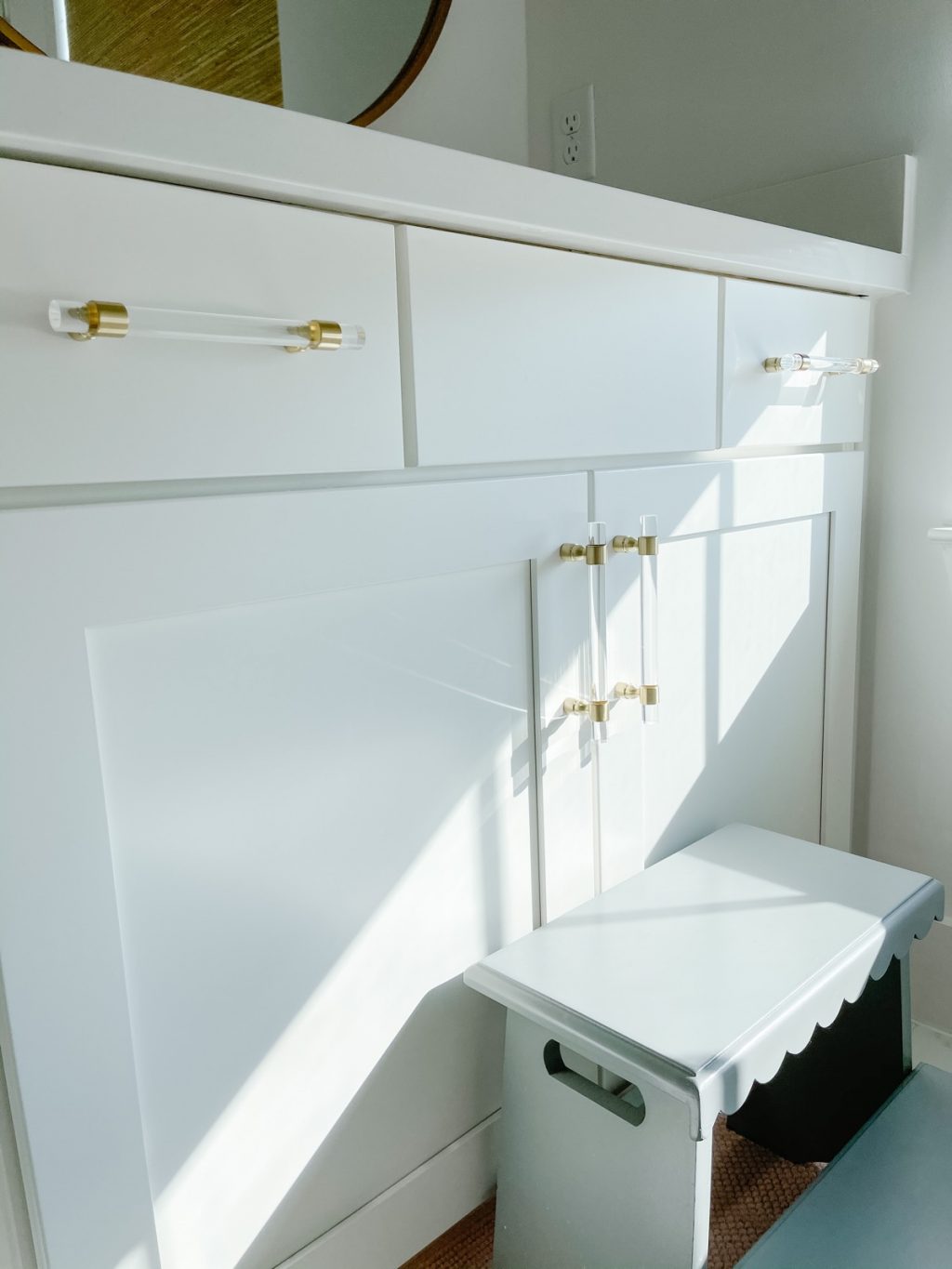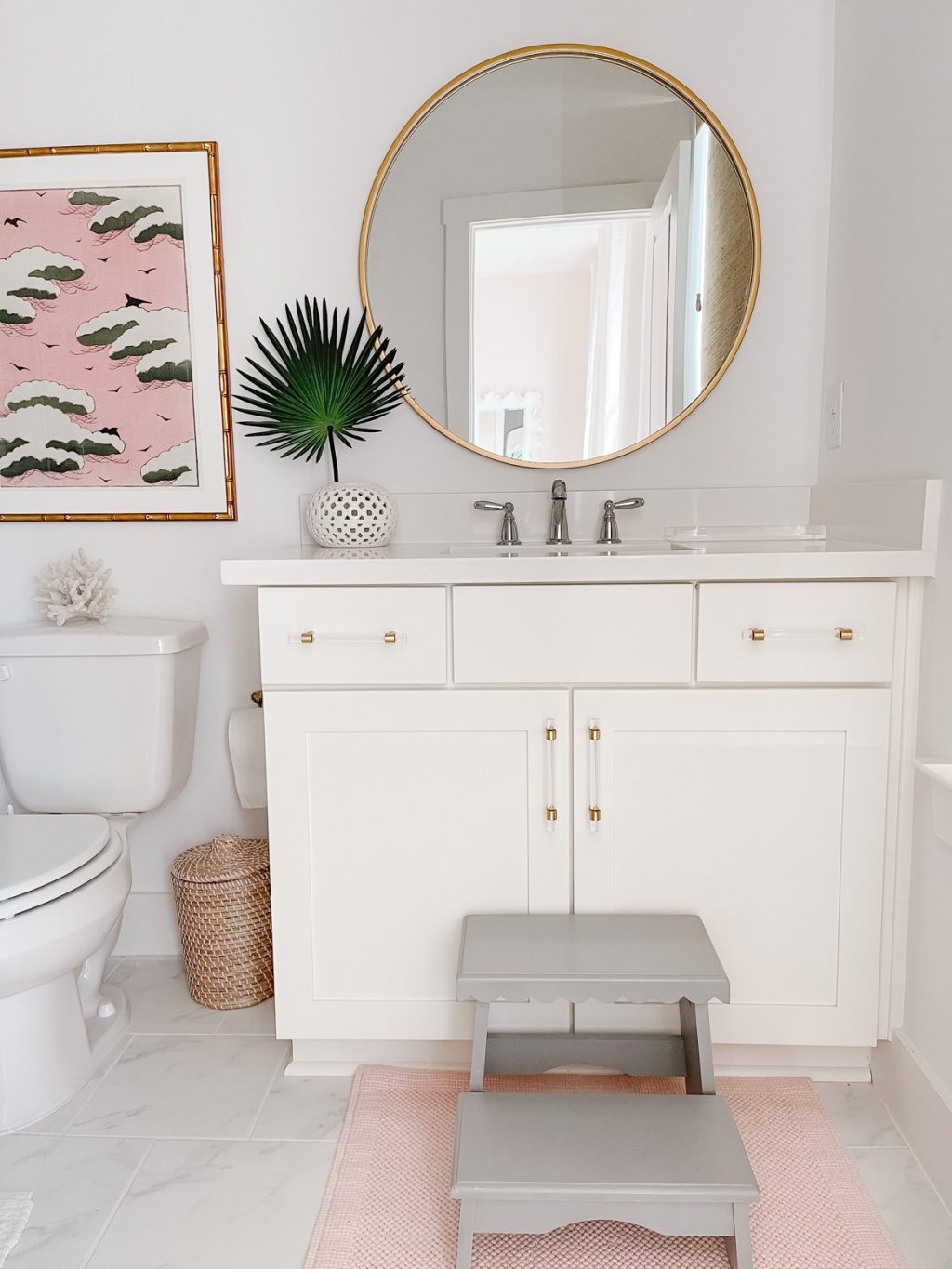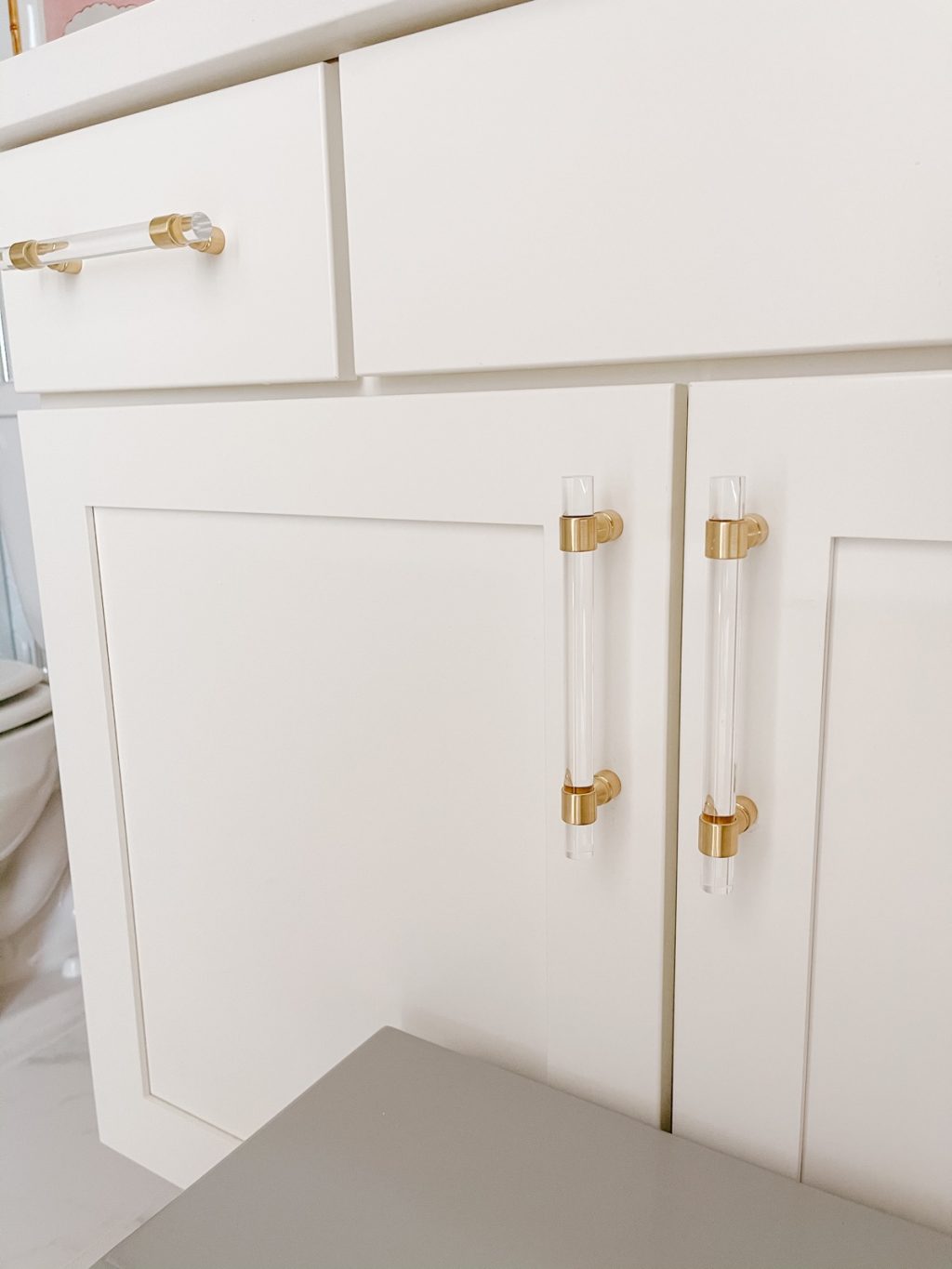 POWDER ROOM
Our power room is right off of our entryway, so I wanted to make the entire area feel special, even though it's small. The entryway is wallpapered and has a little mud-roomesque hanging area and in the power room, I added gold accents, including one extra long lucite pull, perfect for the size of that long drawer in the vanity.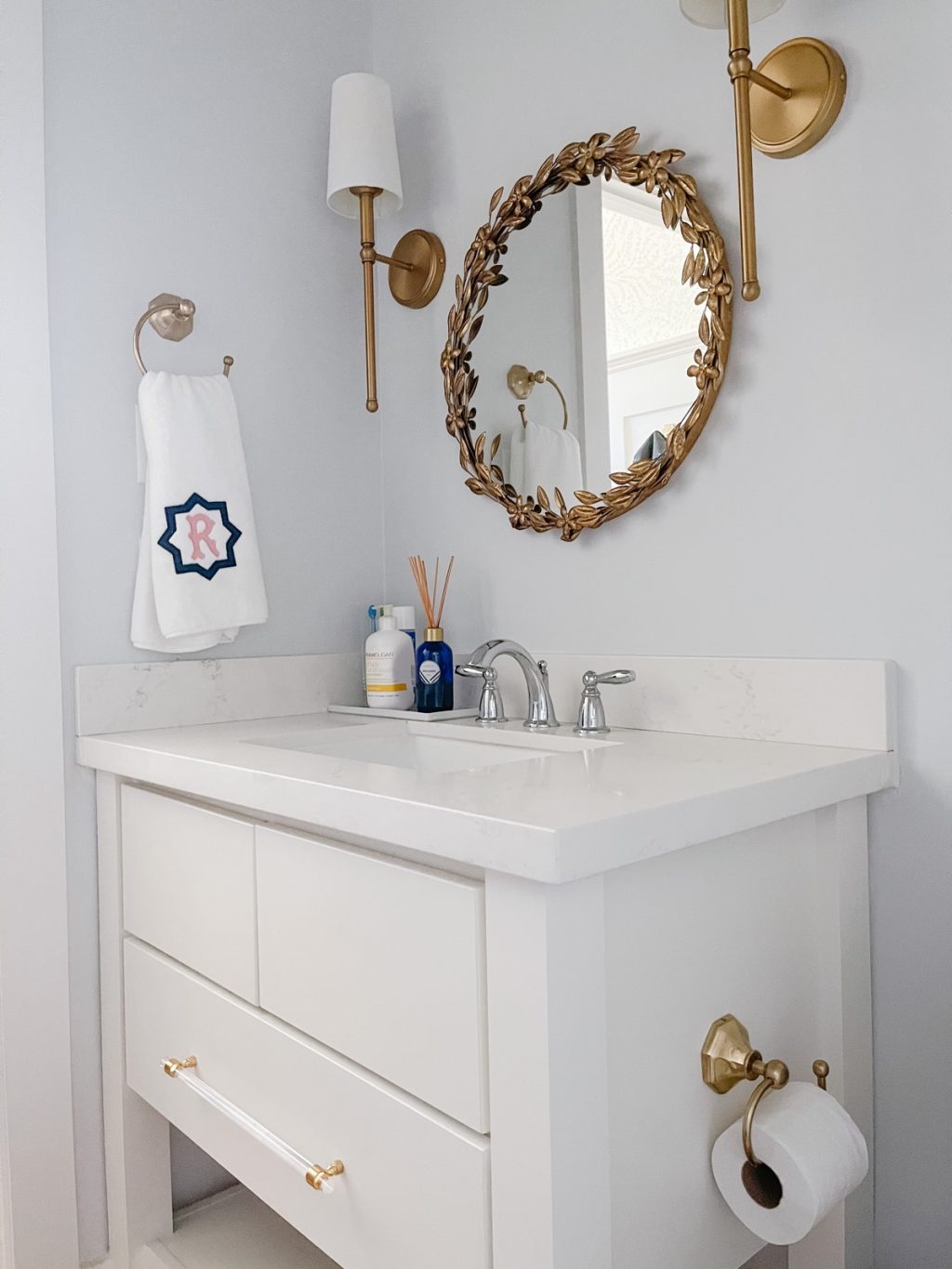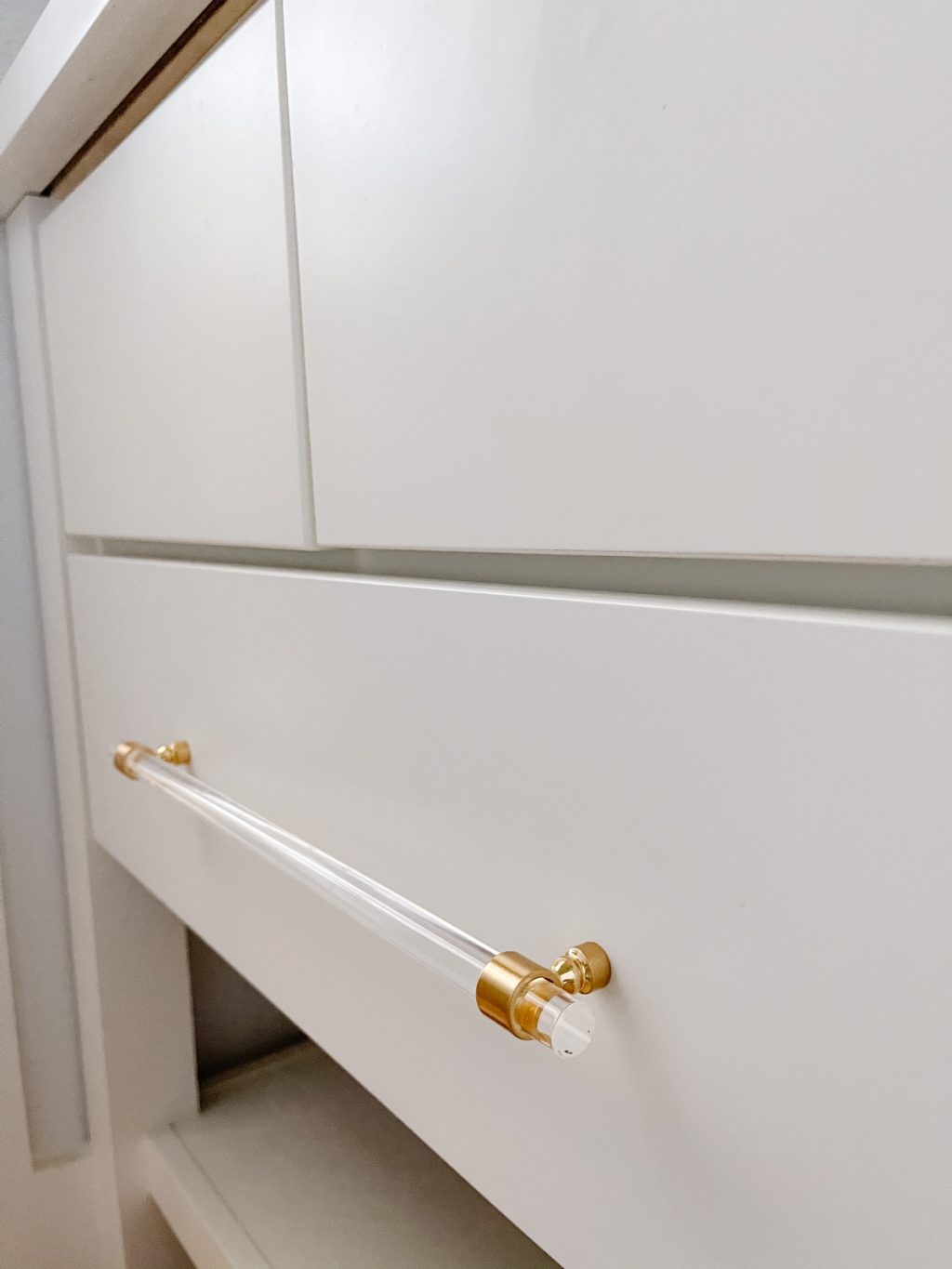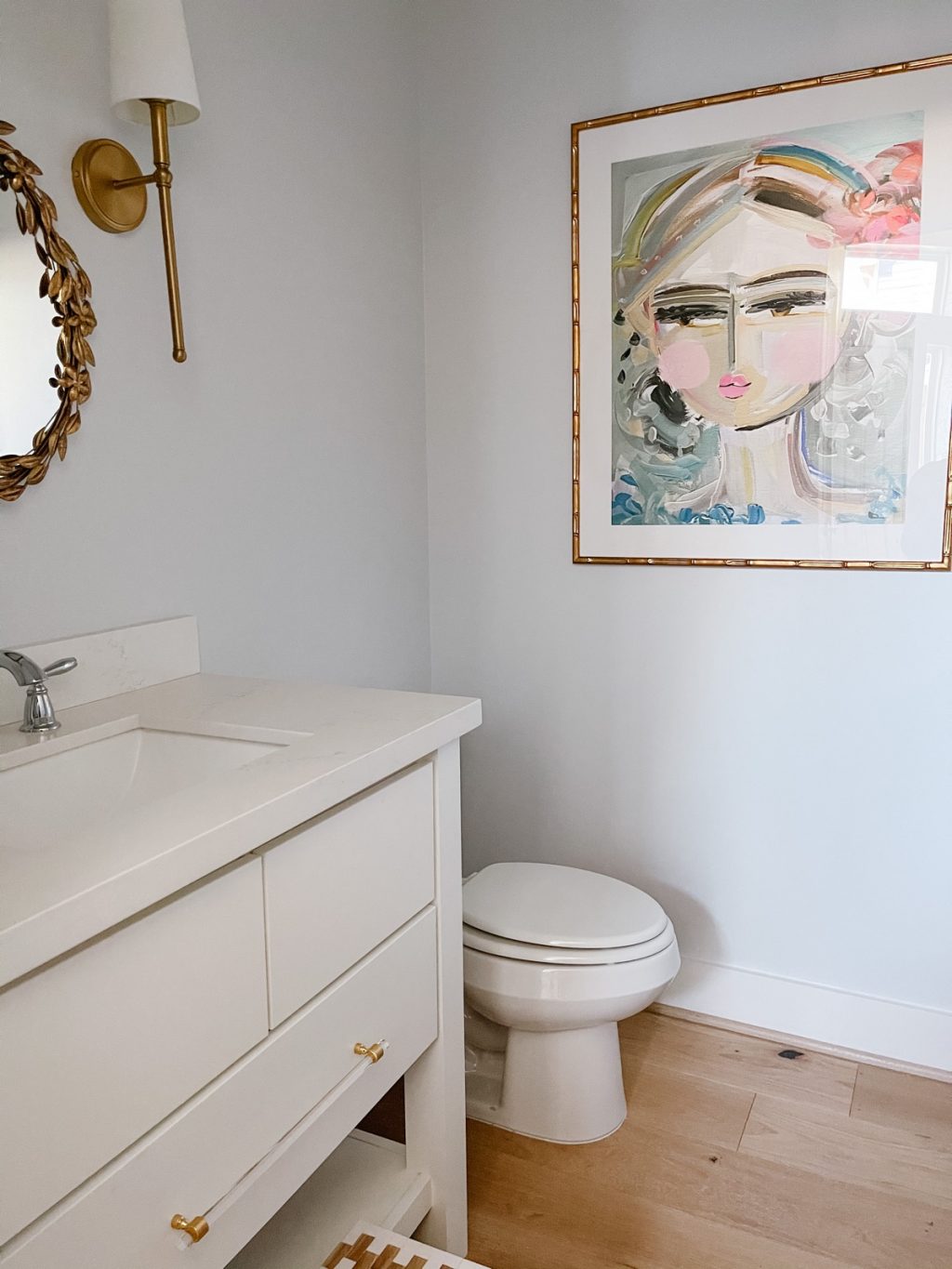 Lucite can be a fun addition to any space whether it's cabinet hardware, curtain rods or towel rods or hooks. See more sources here.