Our upstairs family room/game room/the place where all of the toys are is always so fun to decorate for the holidays – in fact, our tree always goes up first here!
I love this tree for so many reasons – it's colorful, whimsical and full of animals, ballerinas, nutcrackers, dinosaurs and everything in between. The theme of the tree is truly joy and whimsy – it makes me smile every time I look at it and the kids love that they have their own tree.
SHOP WHIMSICAL CHRISTMAS ORNAMENTS HERE, HERE & HERE.
SHOP OUR FAMILY ROOM SOURCES & DECOR HERE, HERE, HERE AND HERE.
I recently added this beautiful cane glass top box to the coffee table in our living room and our built-ins in this room and I absolutely love how beautiful and well made they are. Such a fun and functional accent piece (great for holding remotes, too!) They also come in this size. I also got this Bleached Dried Star Anise Pod and love the way it looks styled in our shelves. I have one downstairs as well – it adds such a pretty shape/texture and warmth.
I hope you enjoy this holiday home tour – this is one of the most-used spaces in our home by the kids and I love that we dress it up for the holidays just as much as our main level of the house!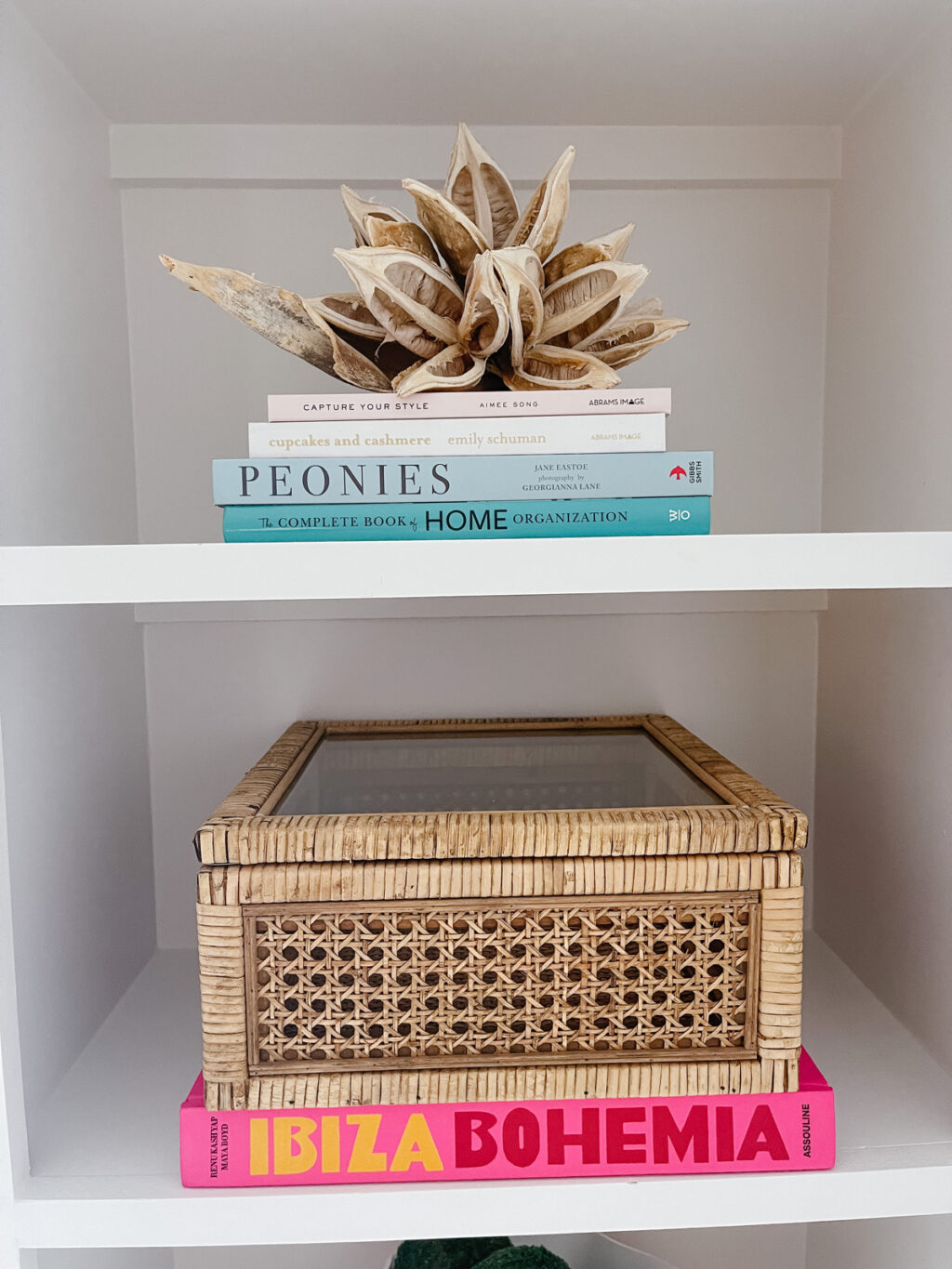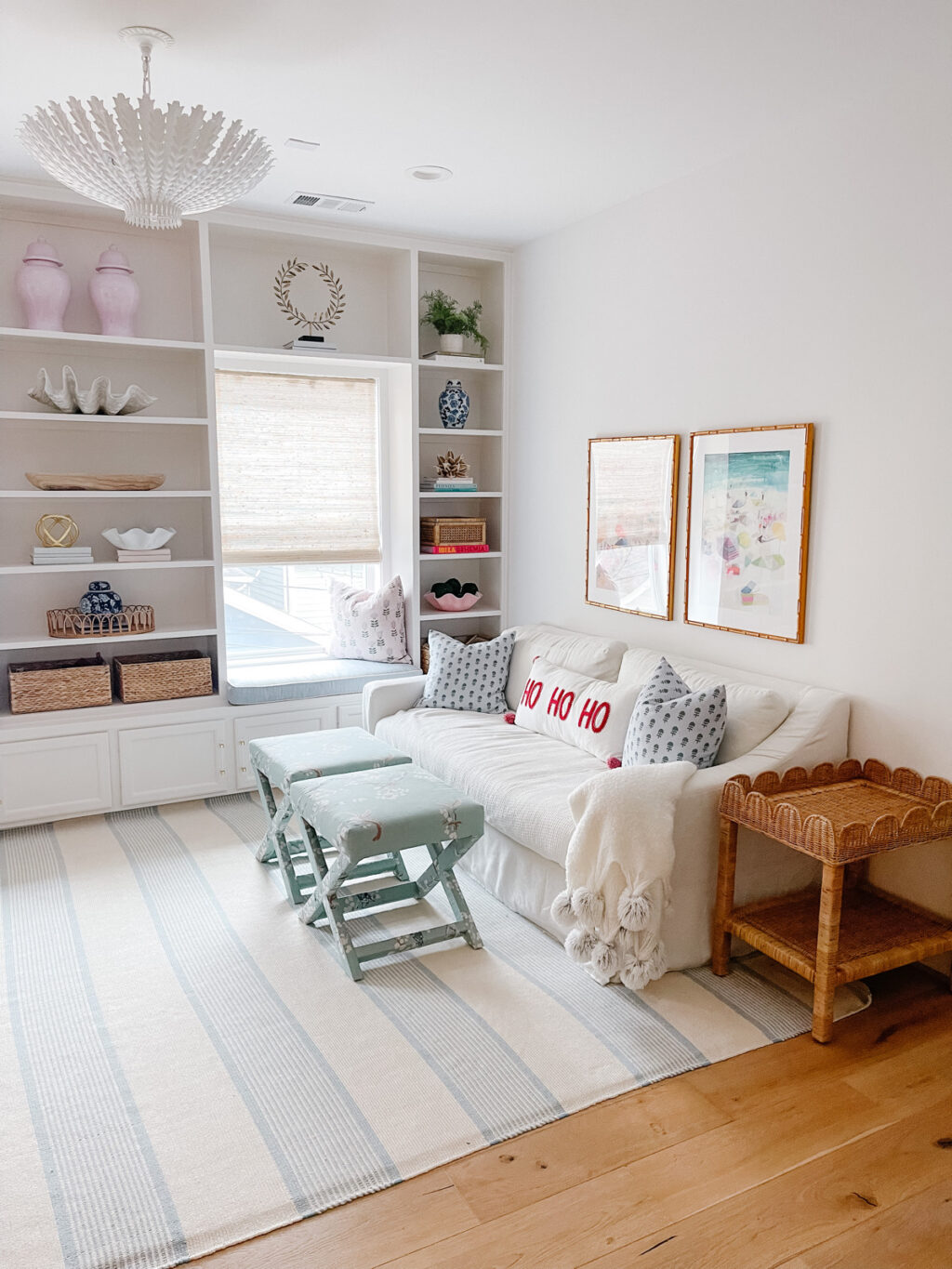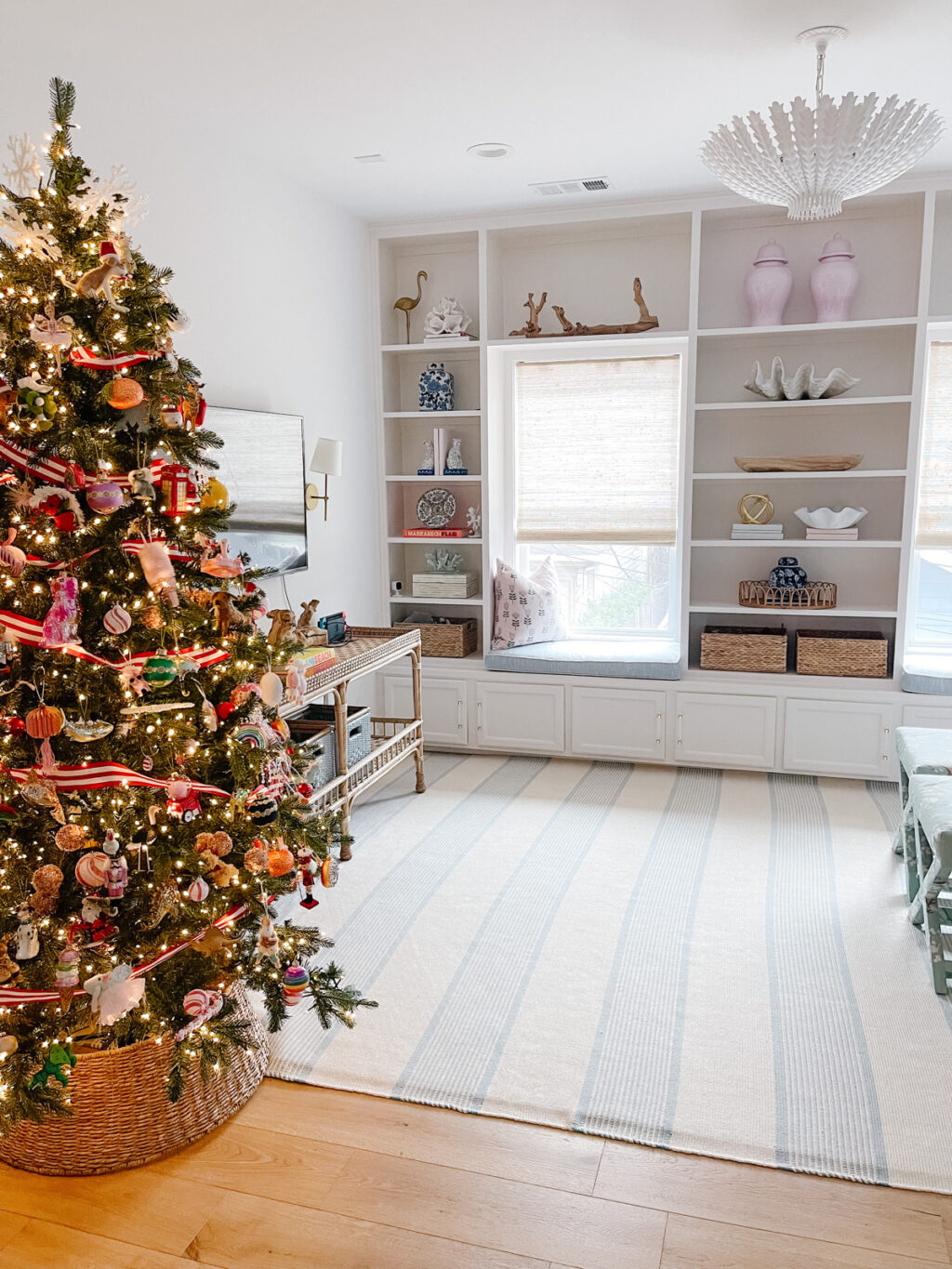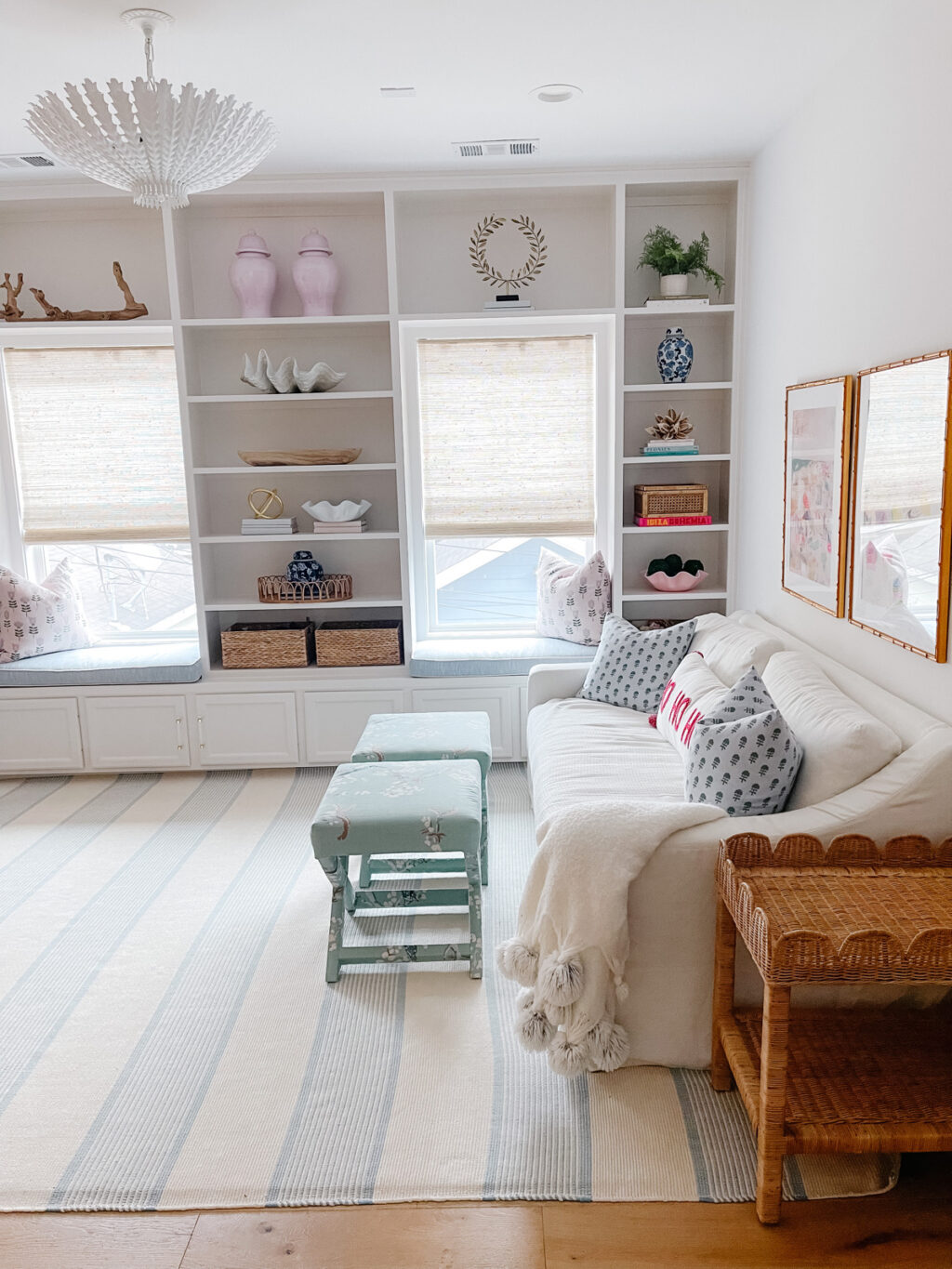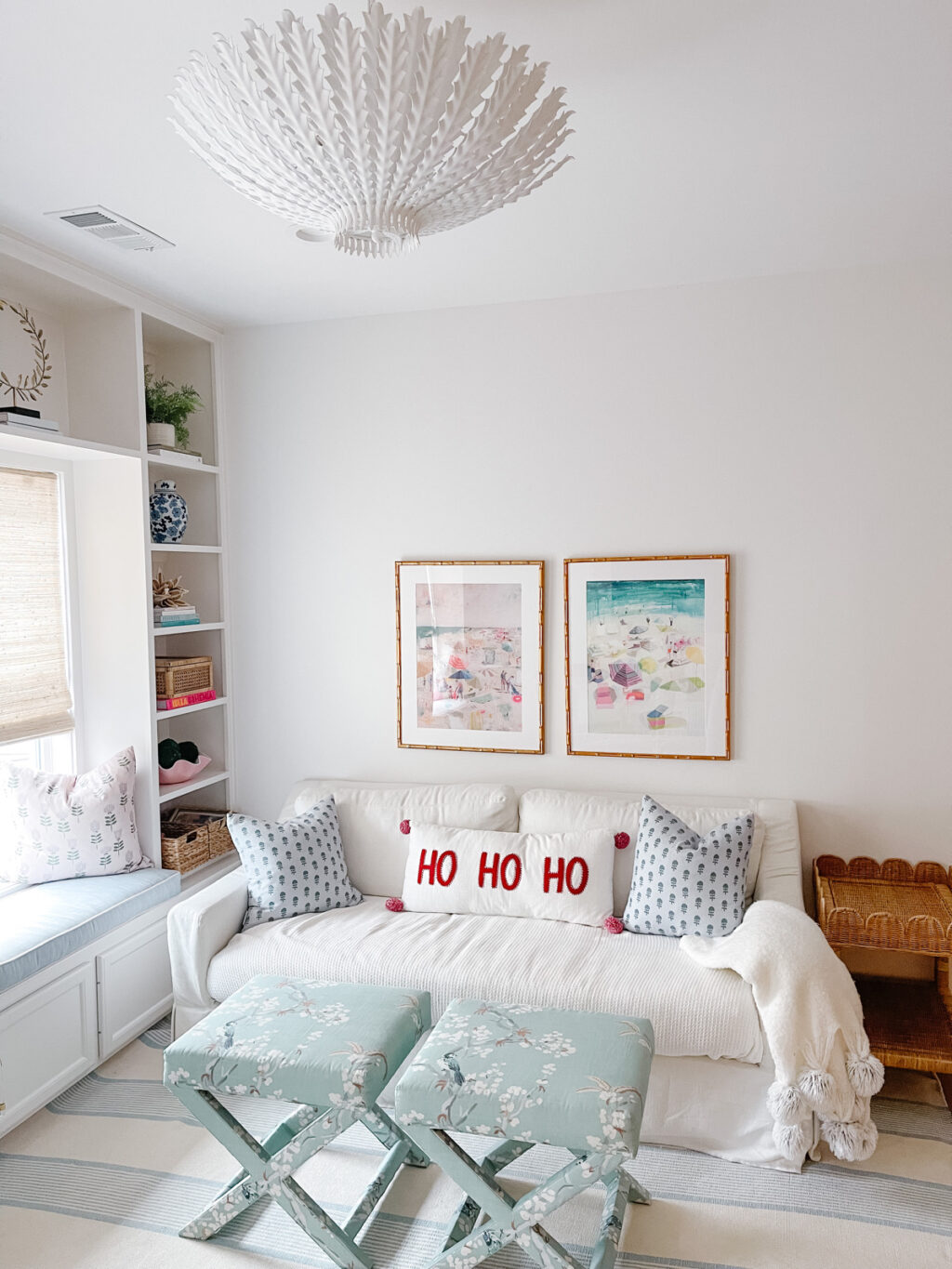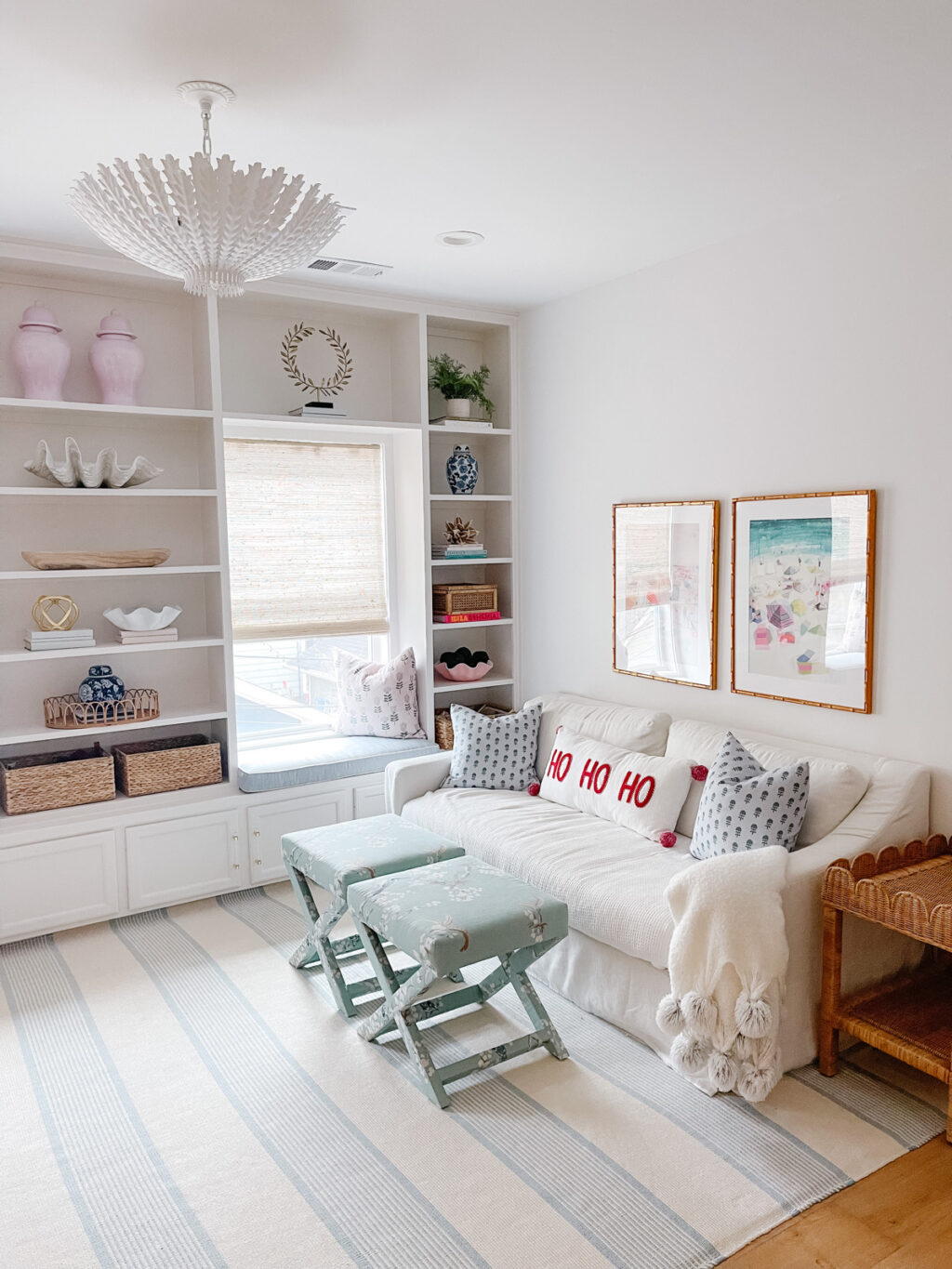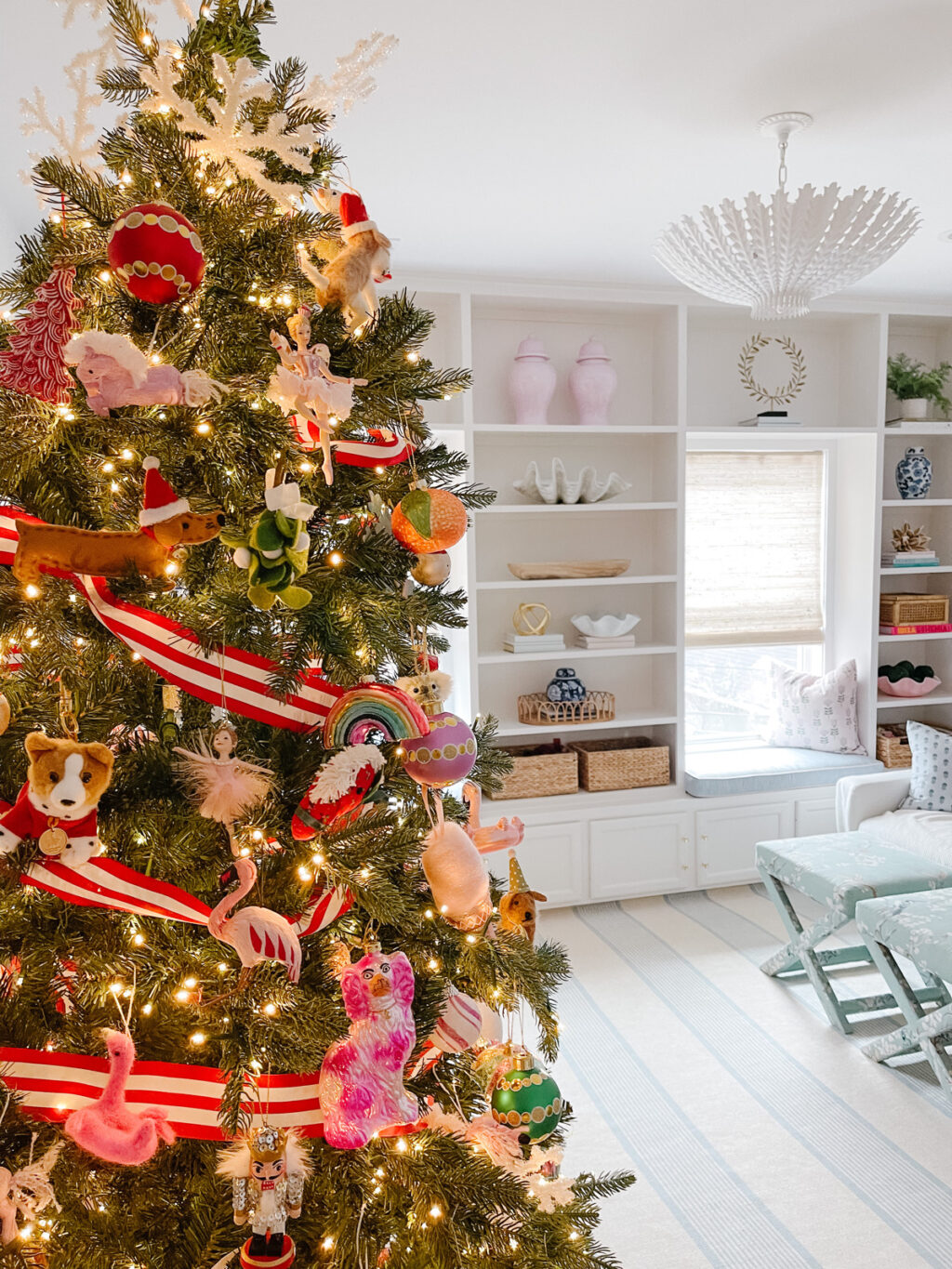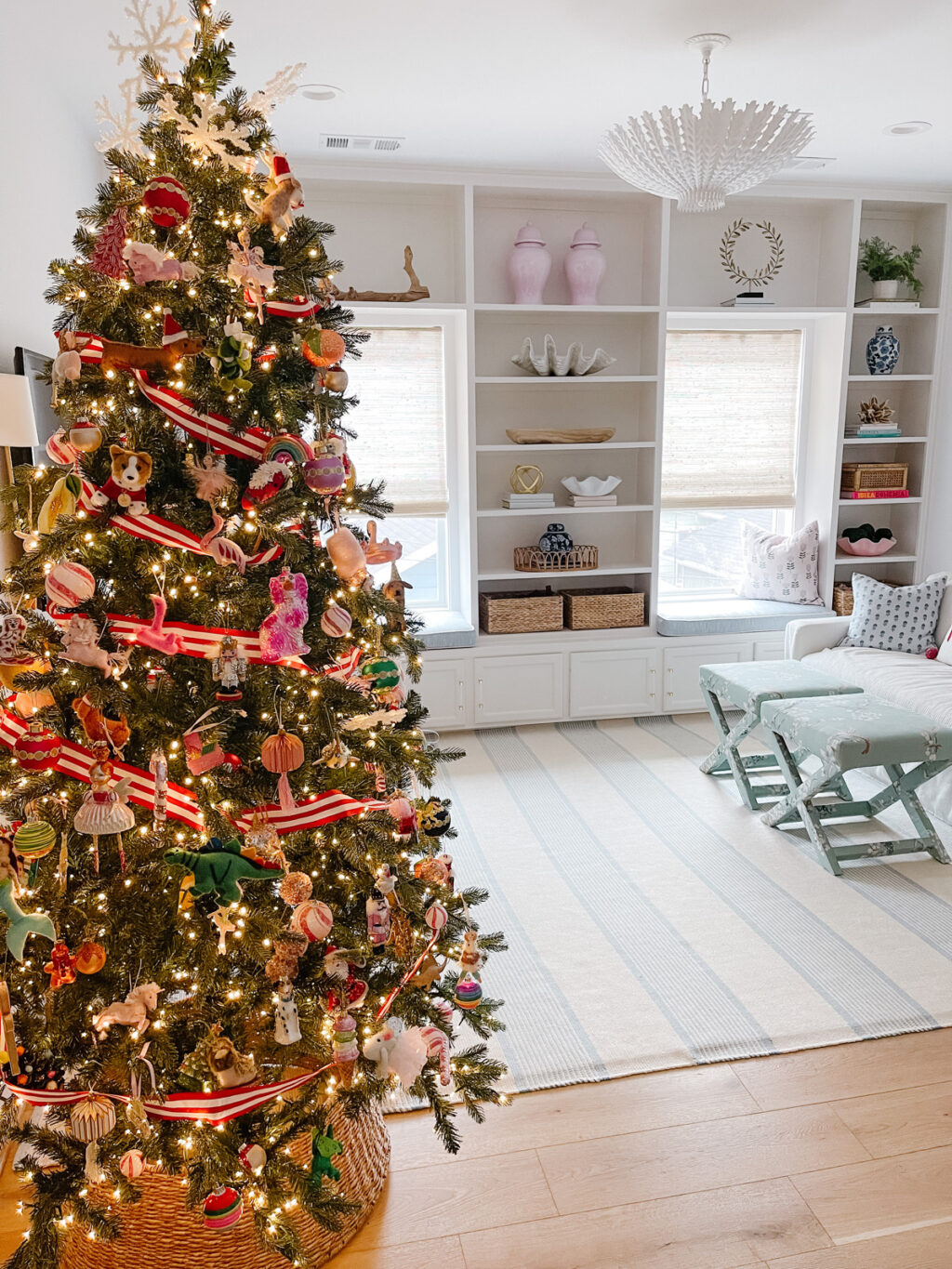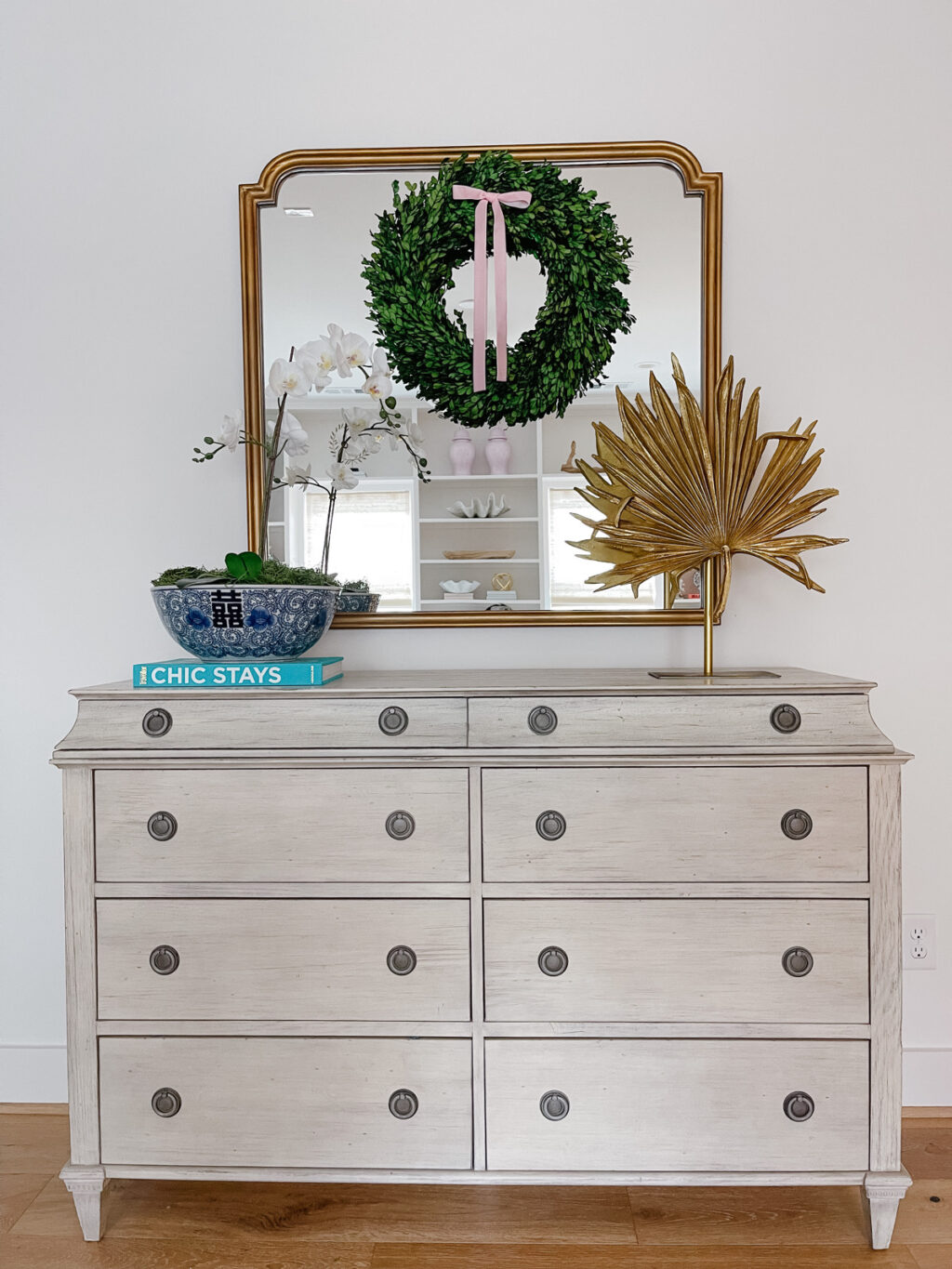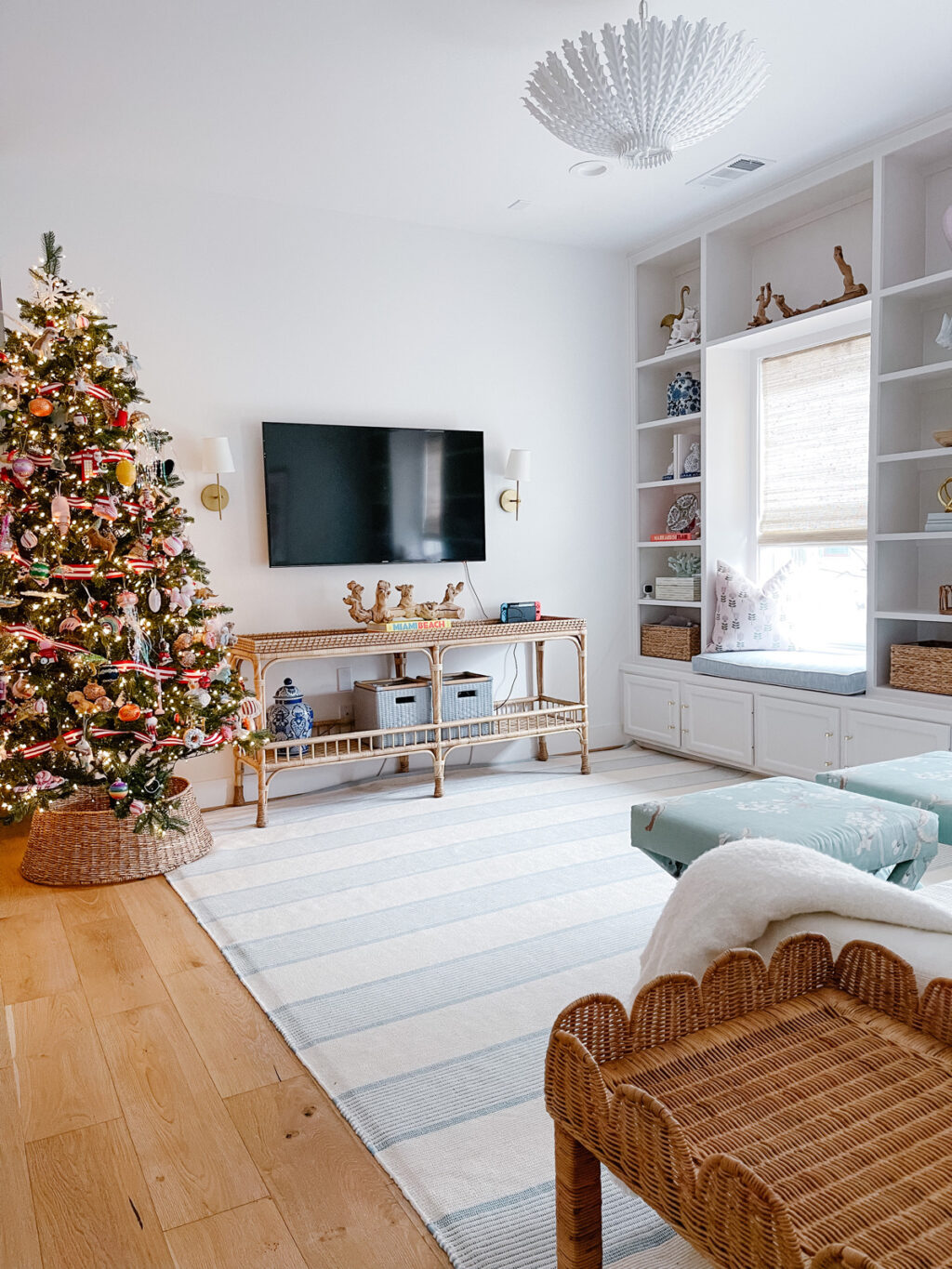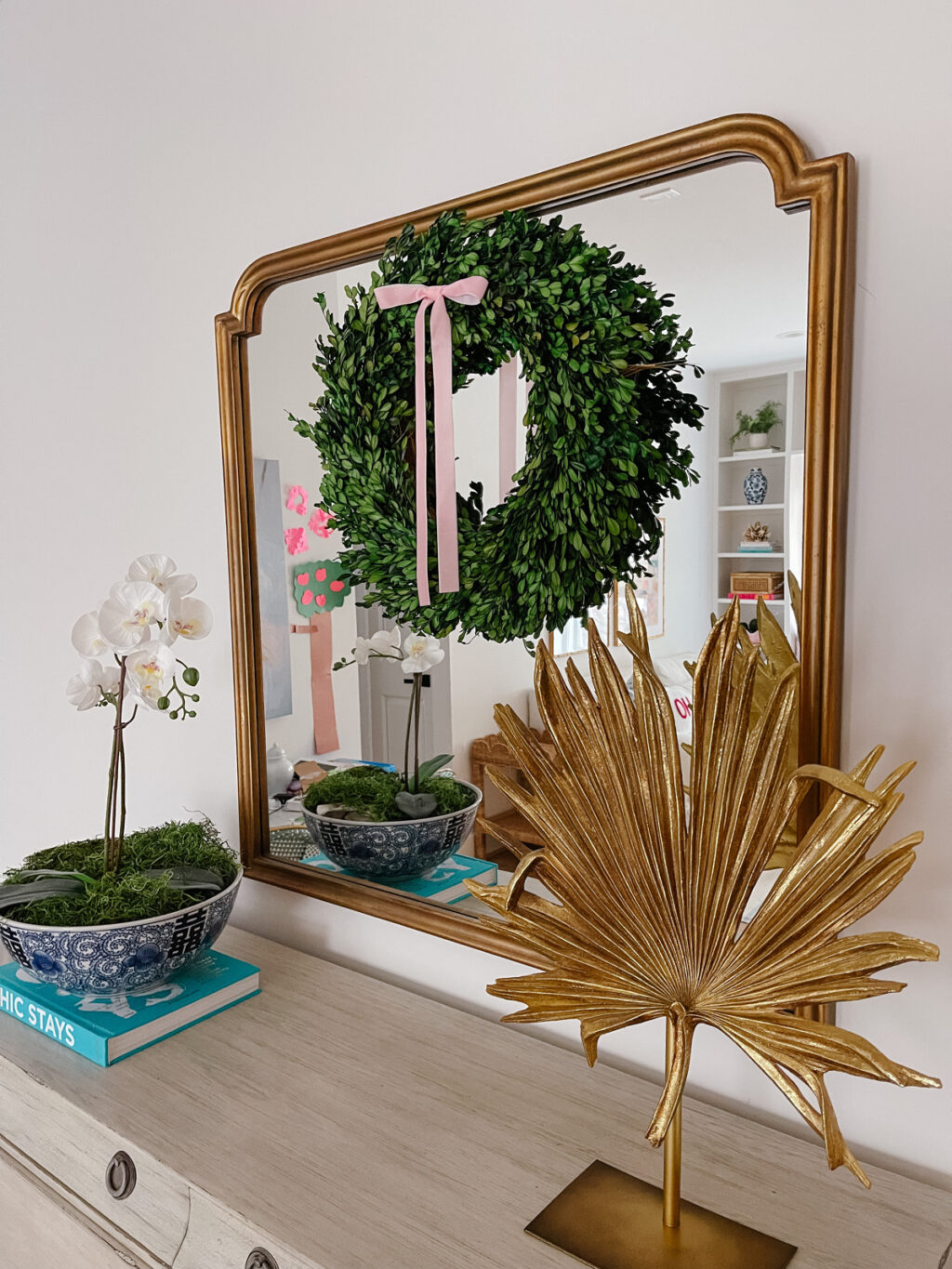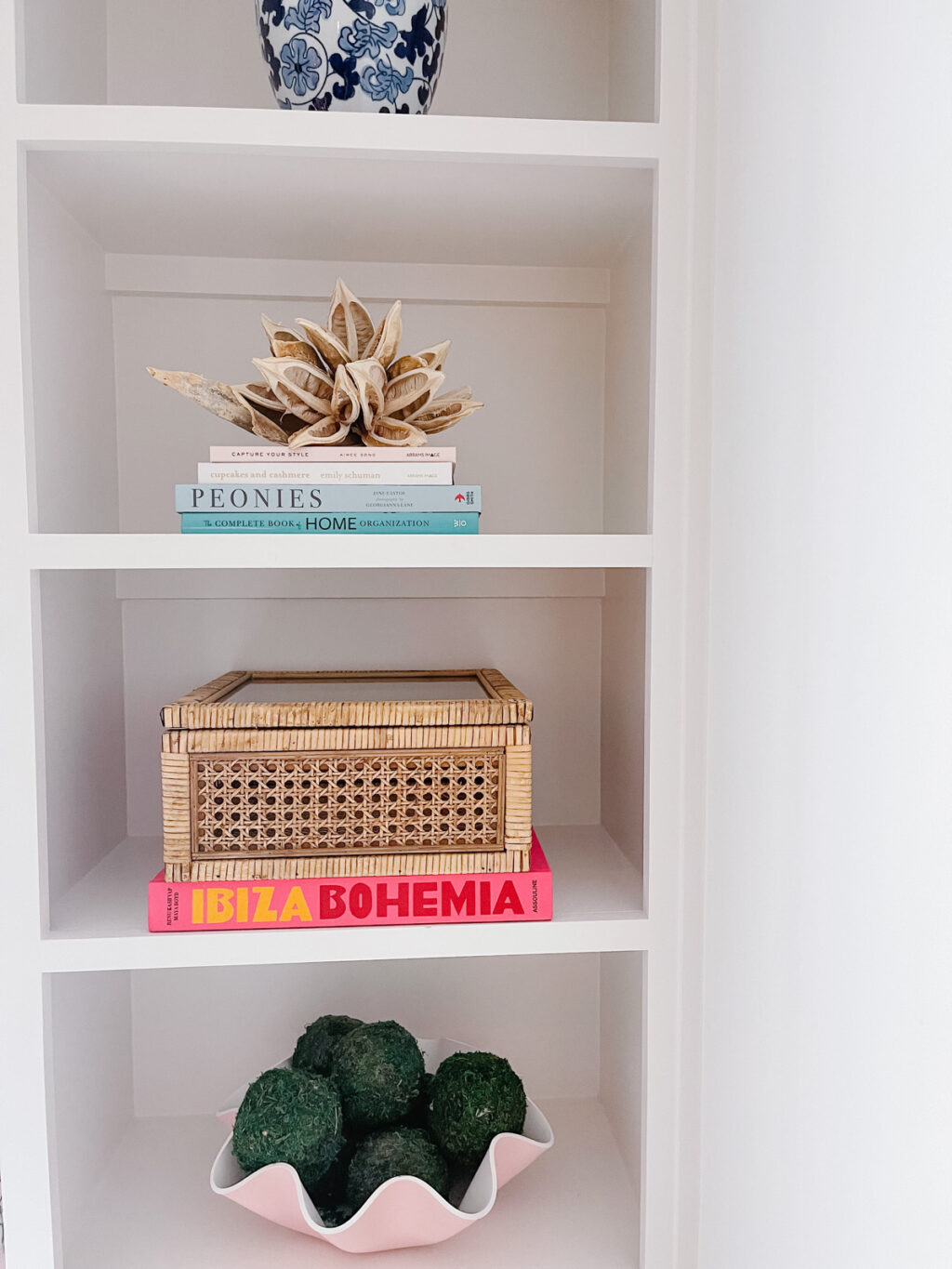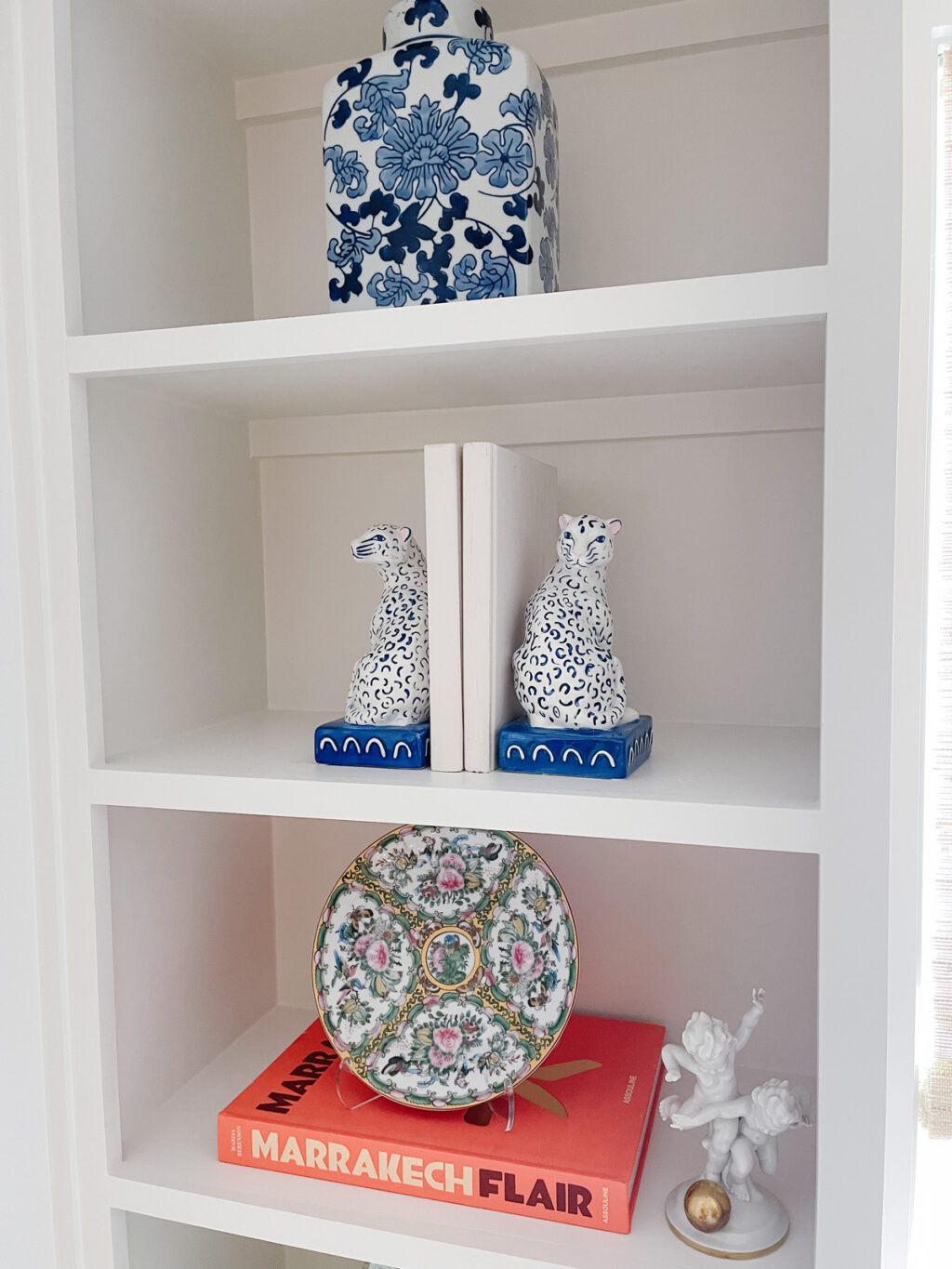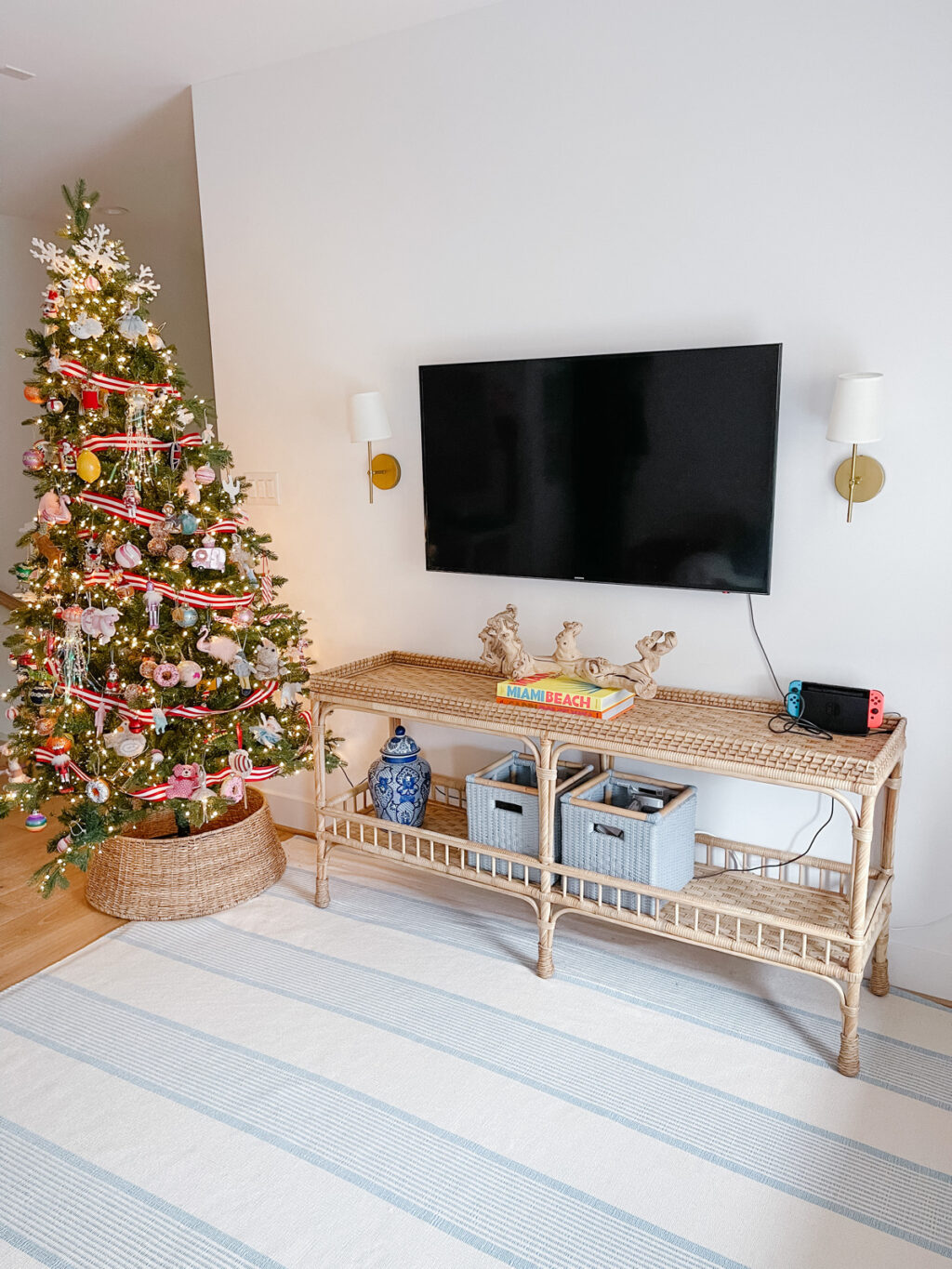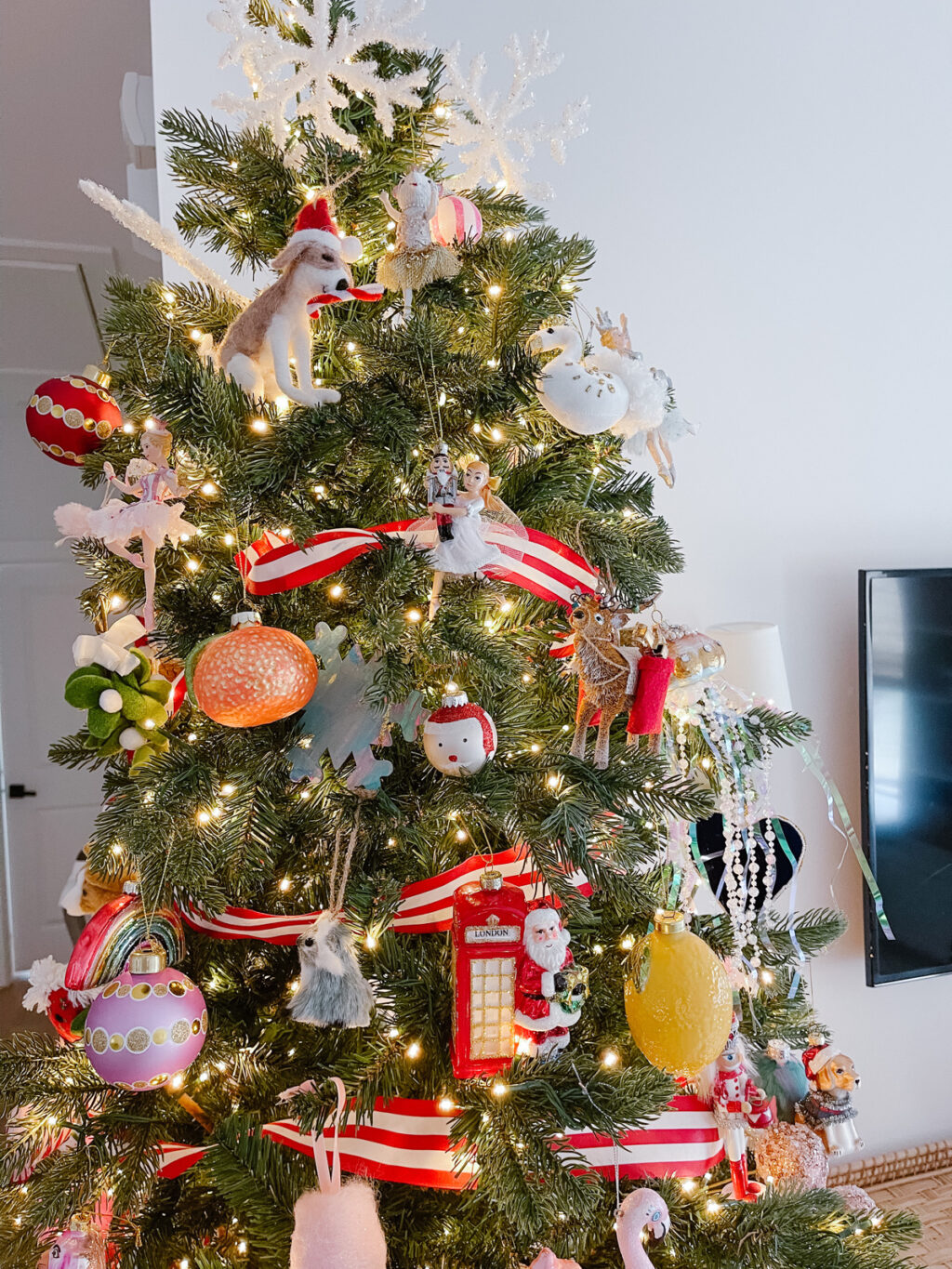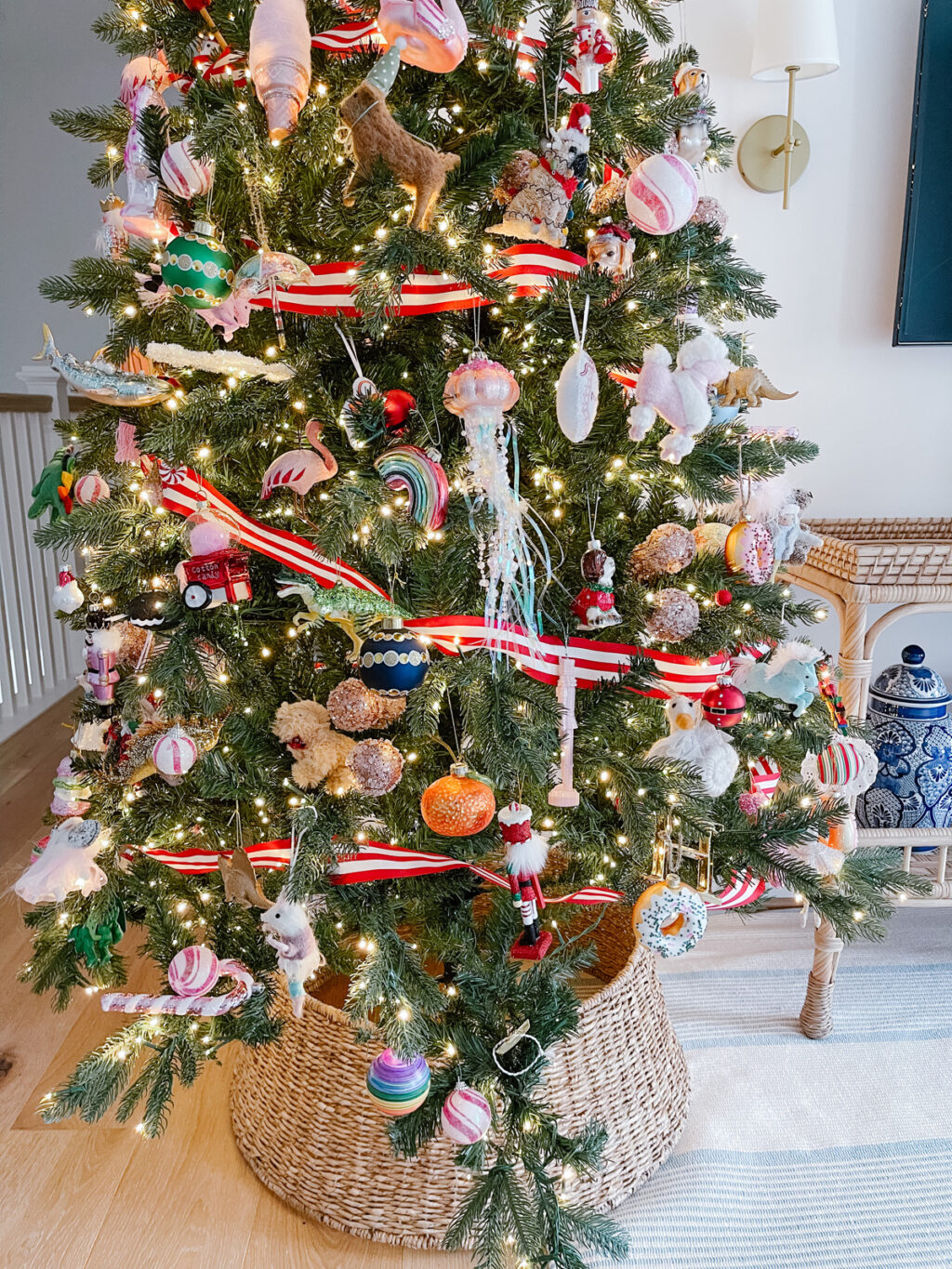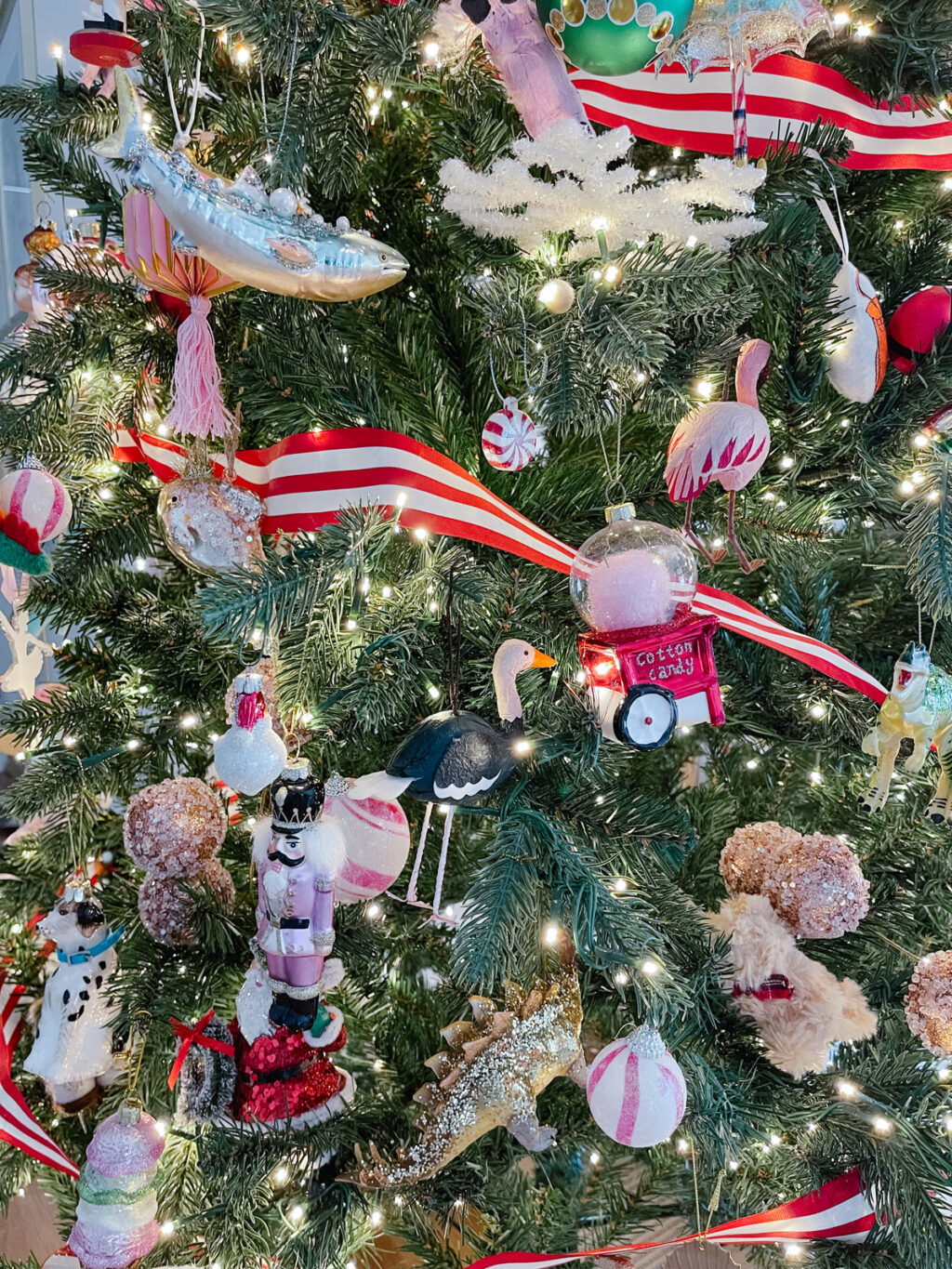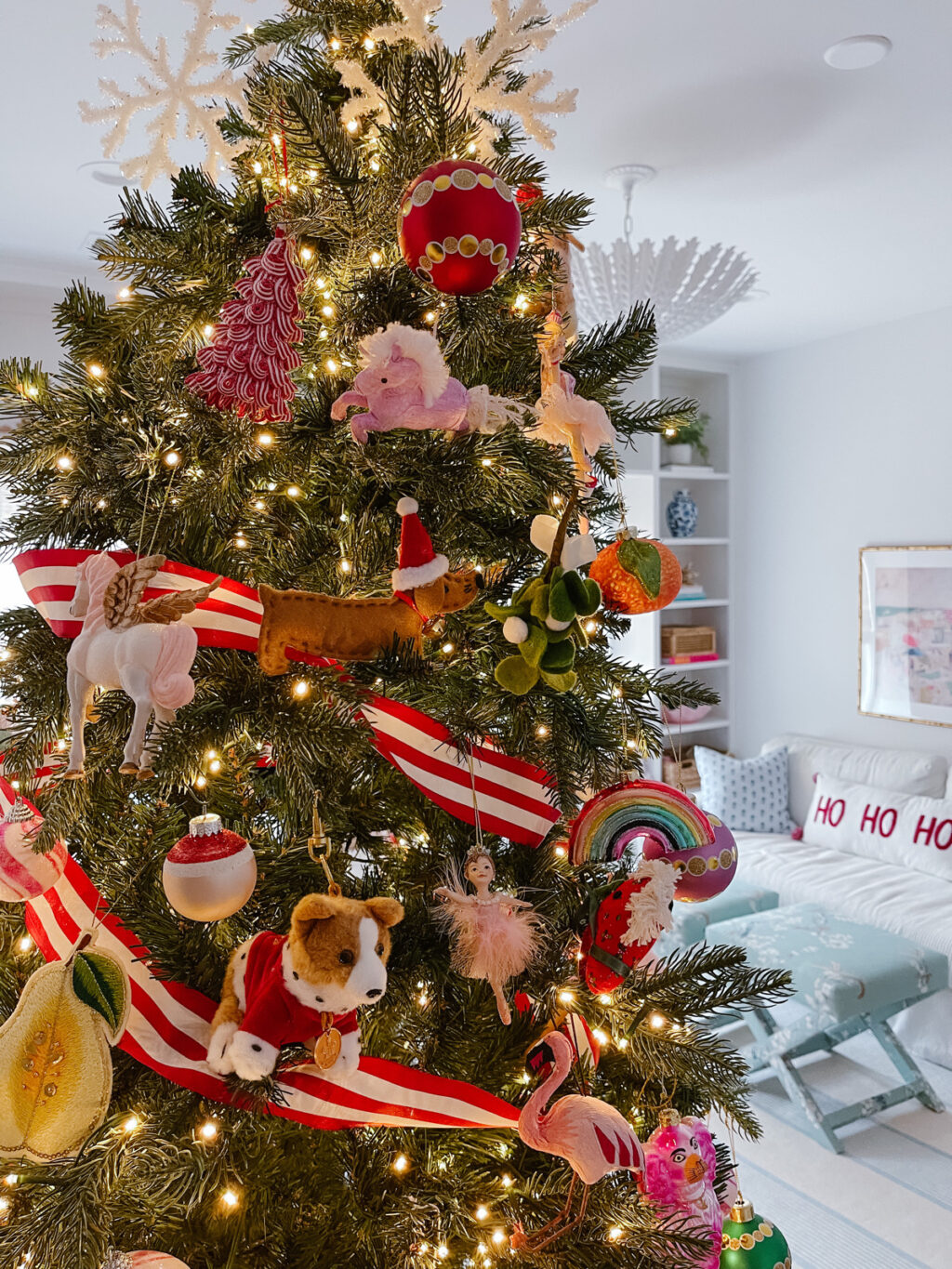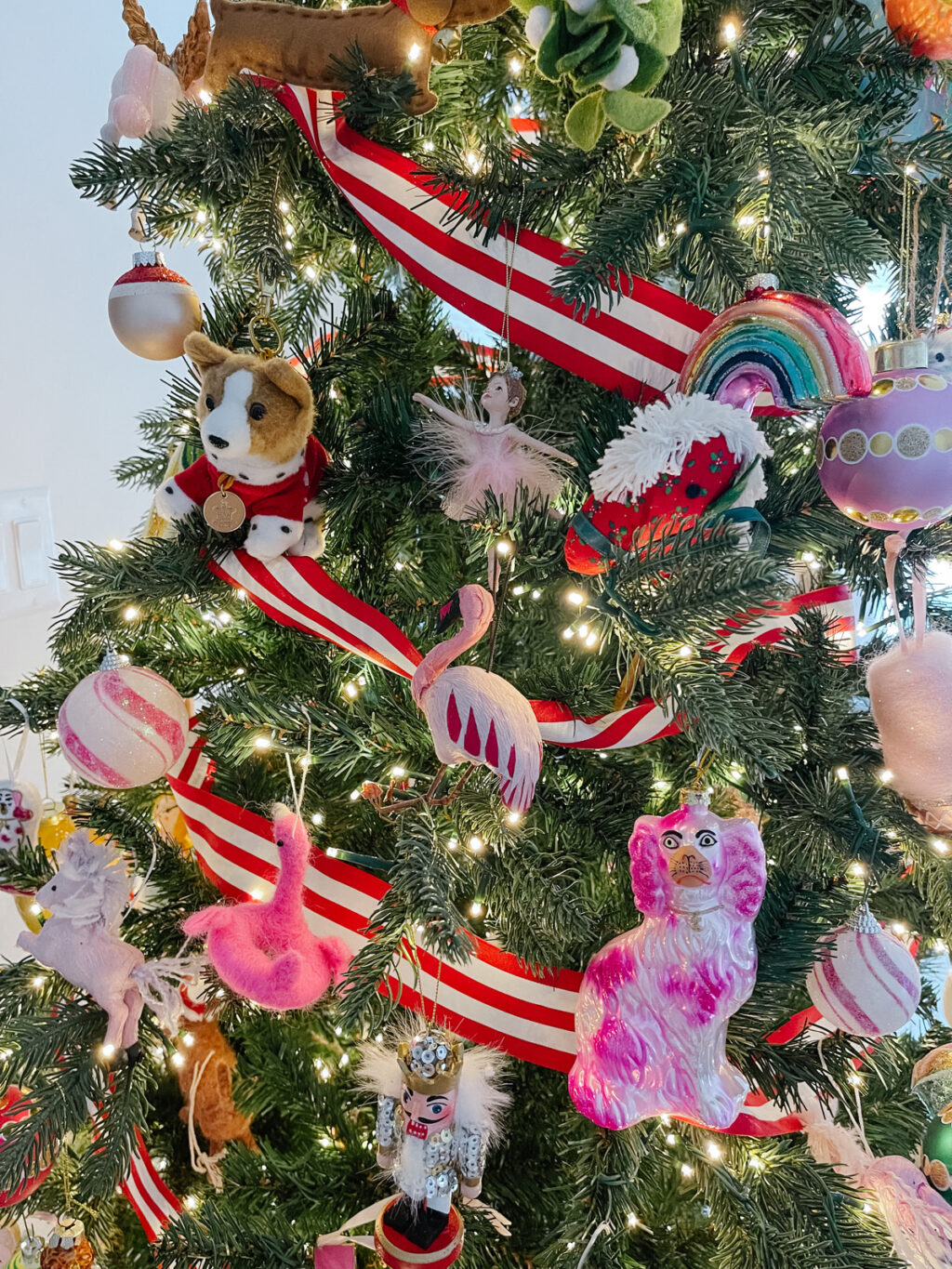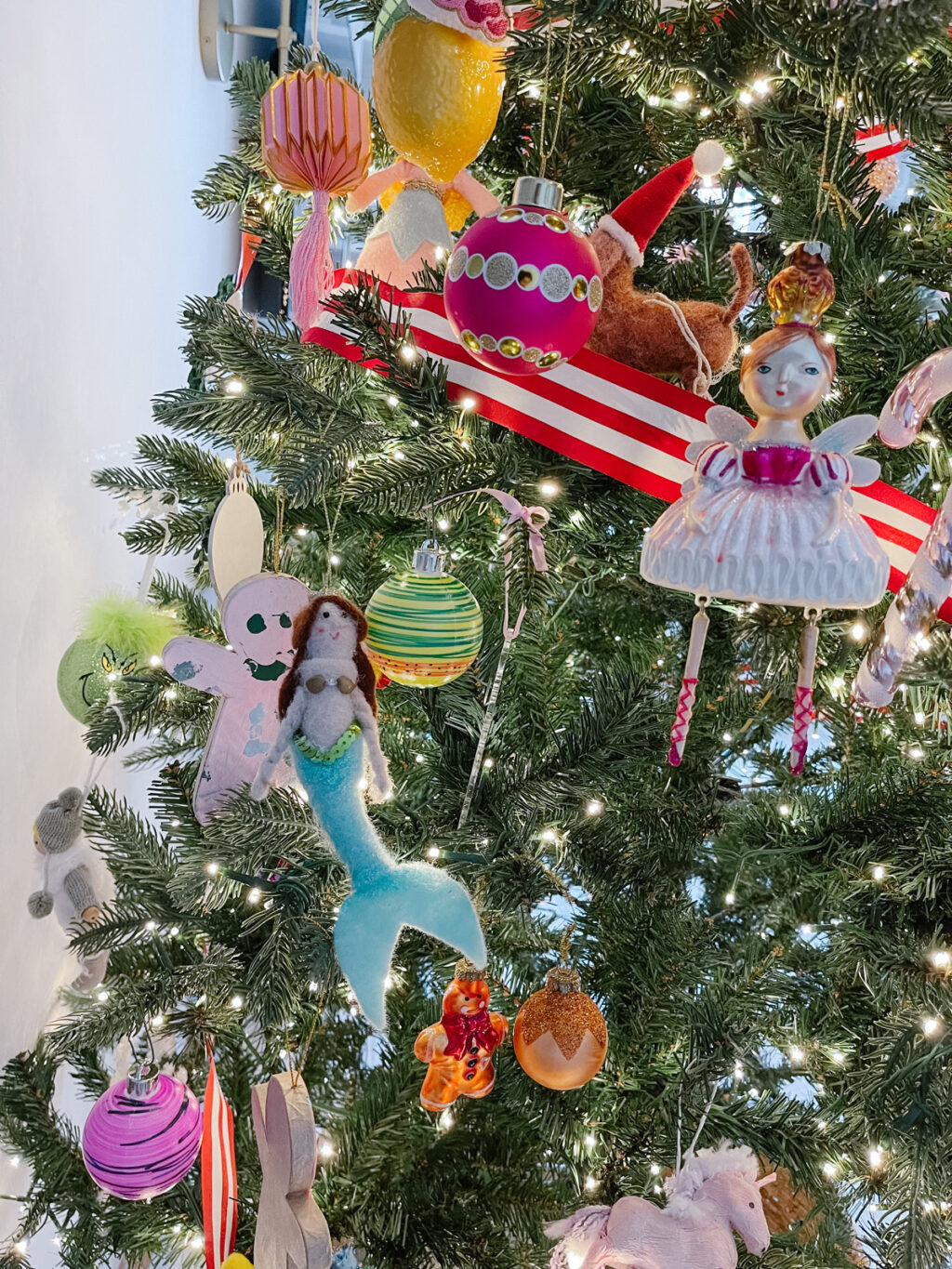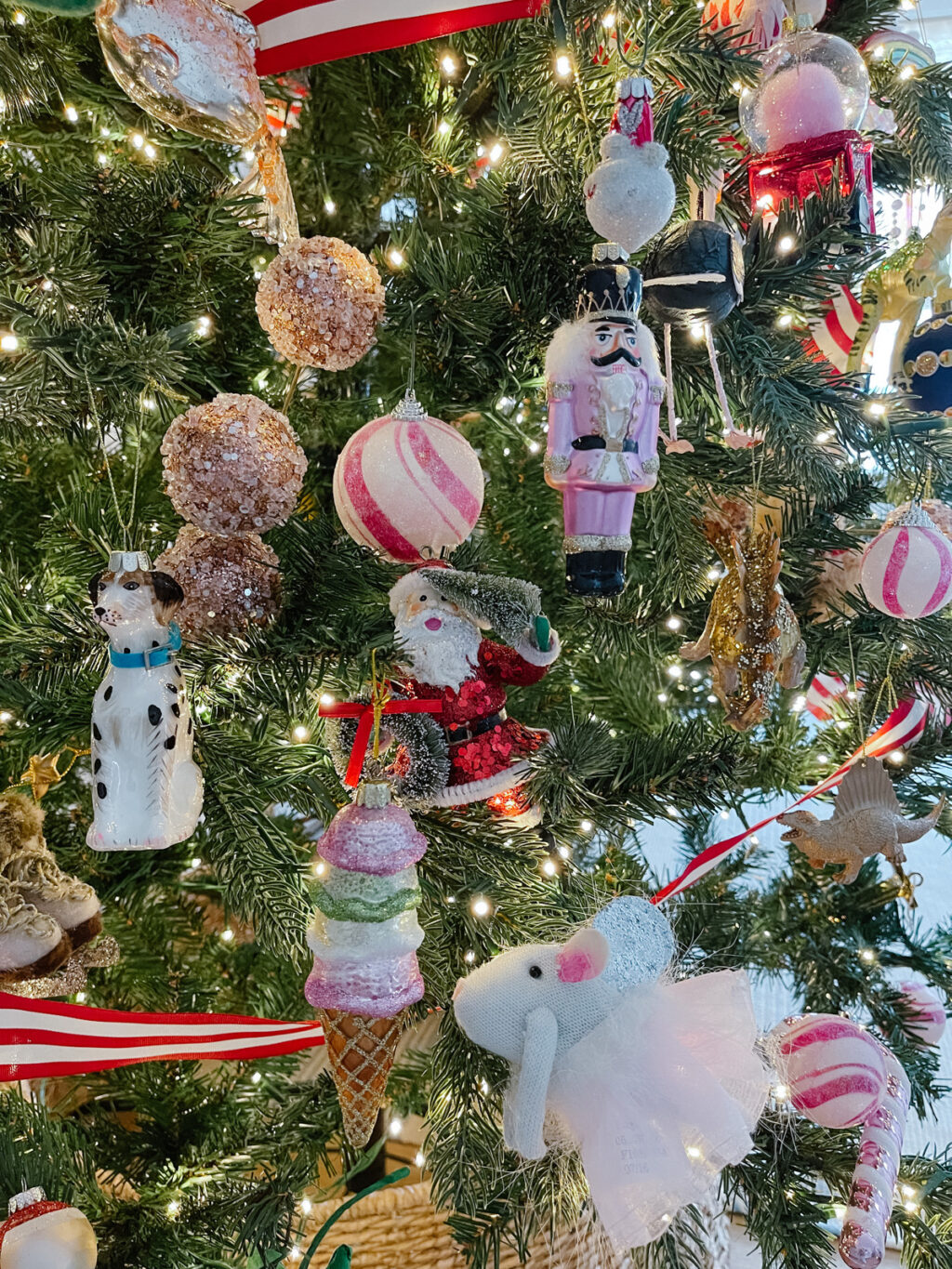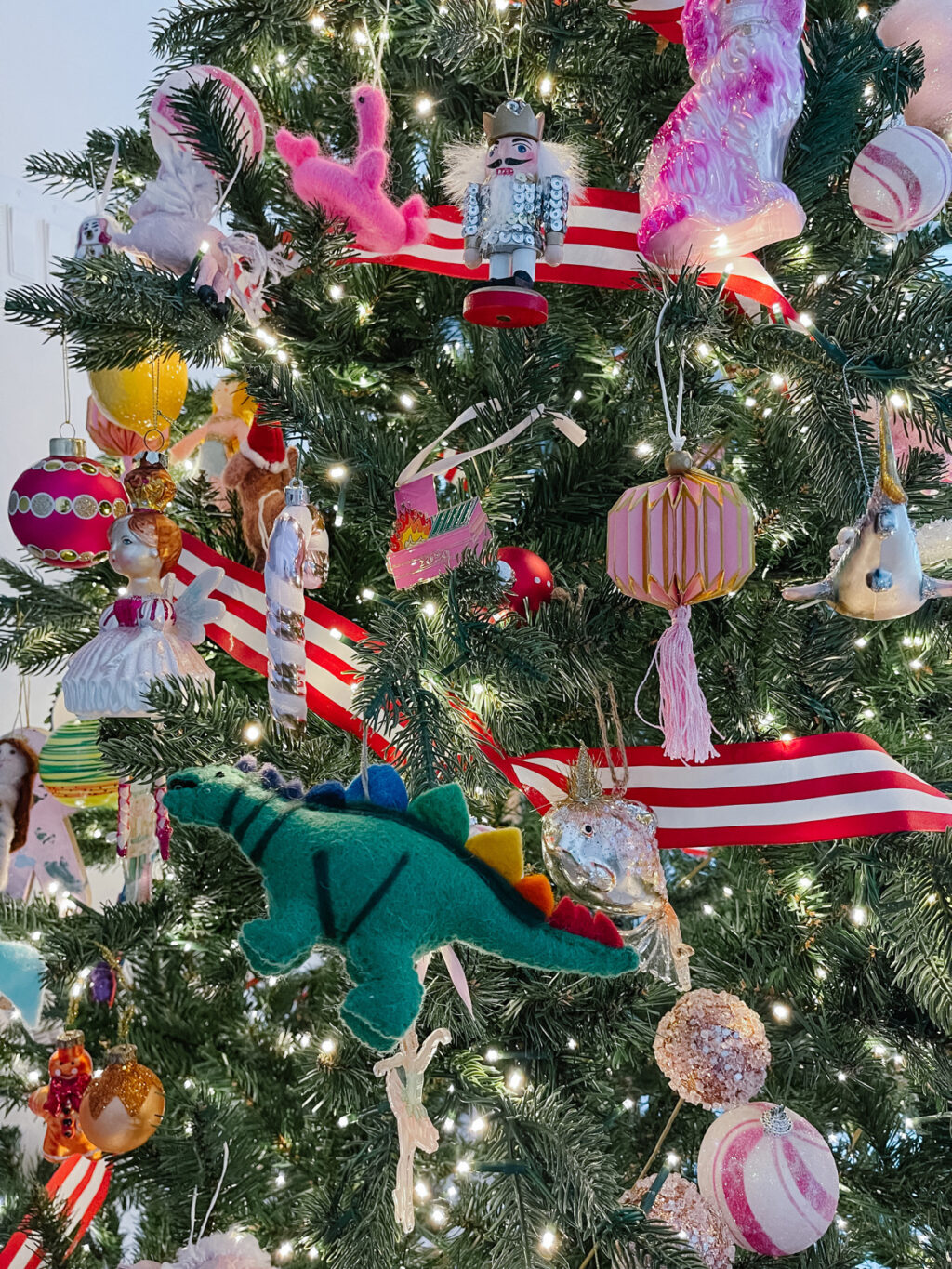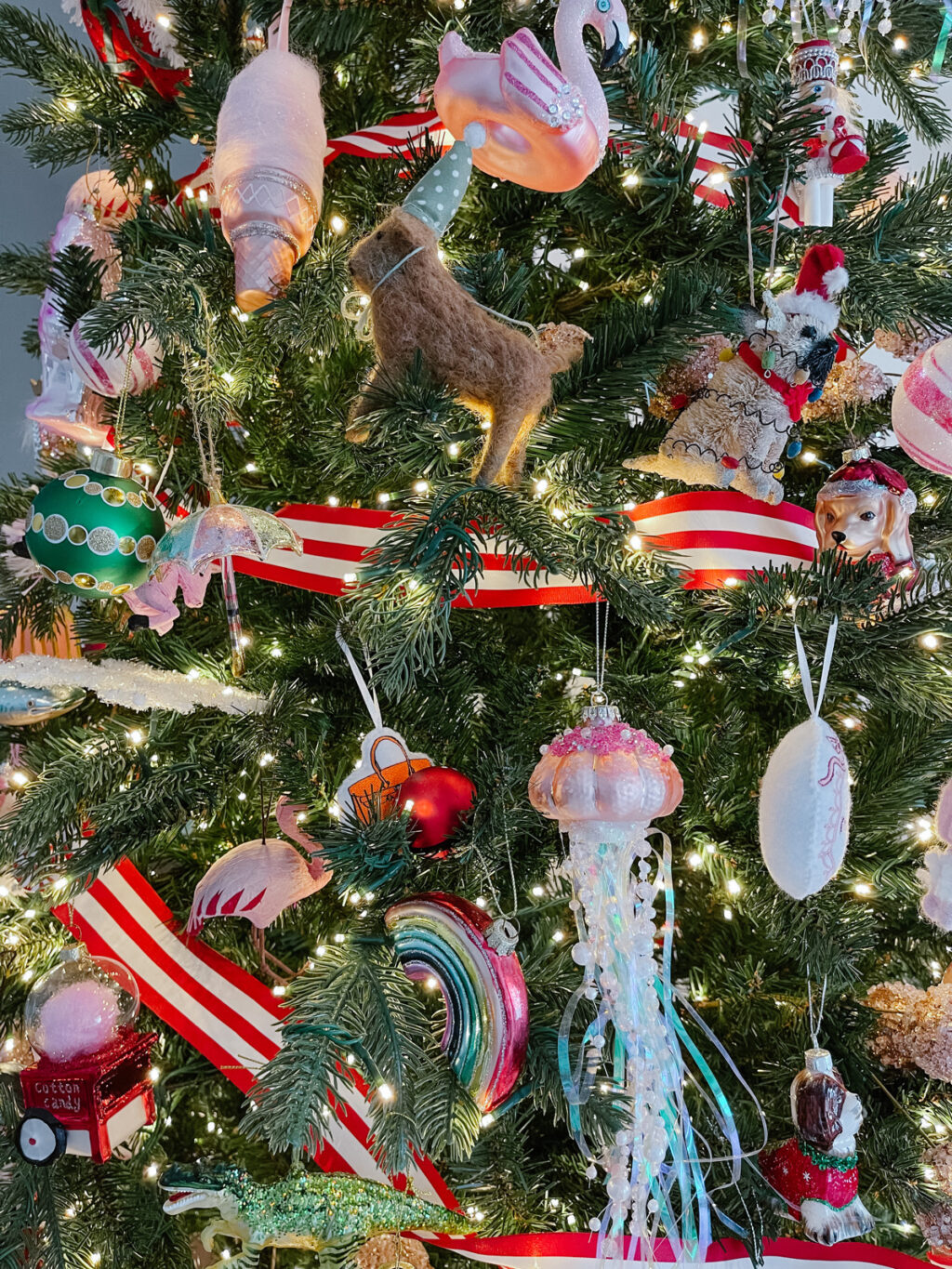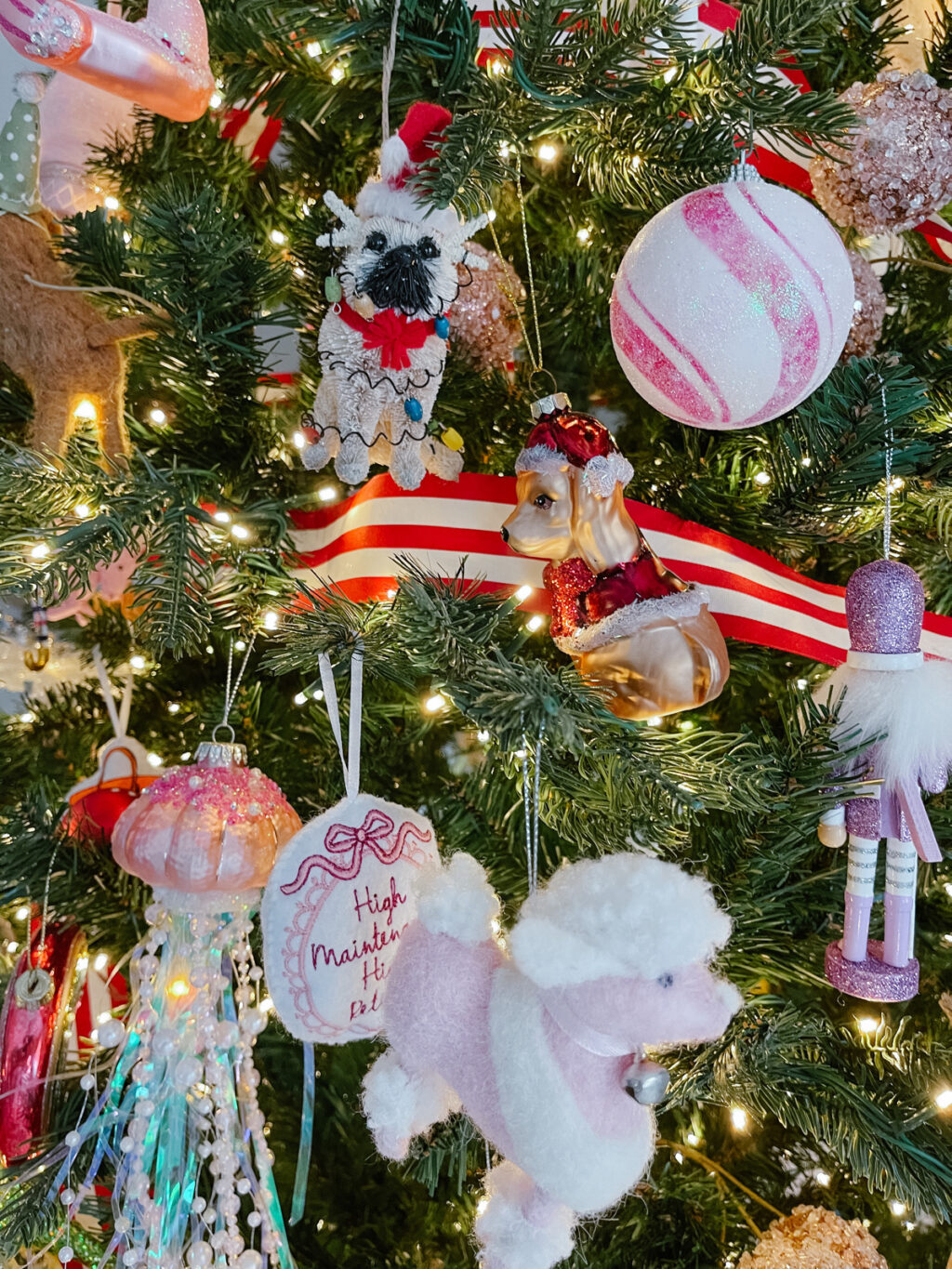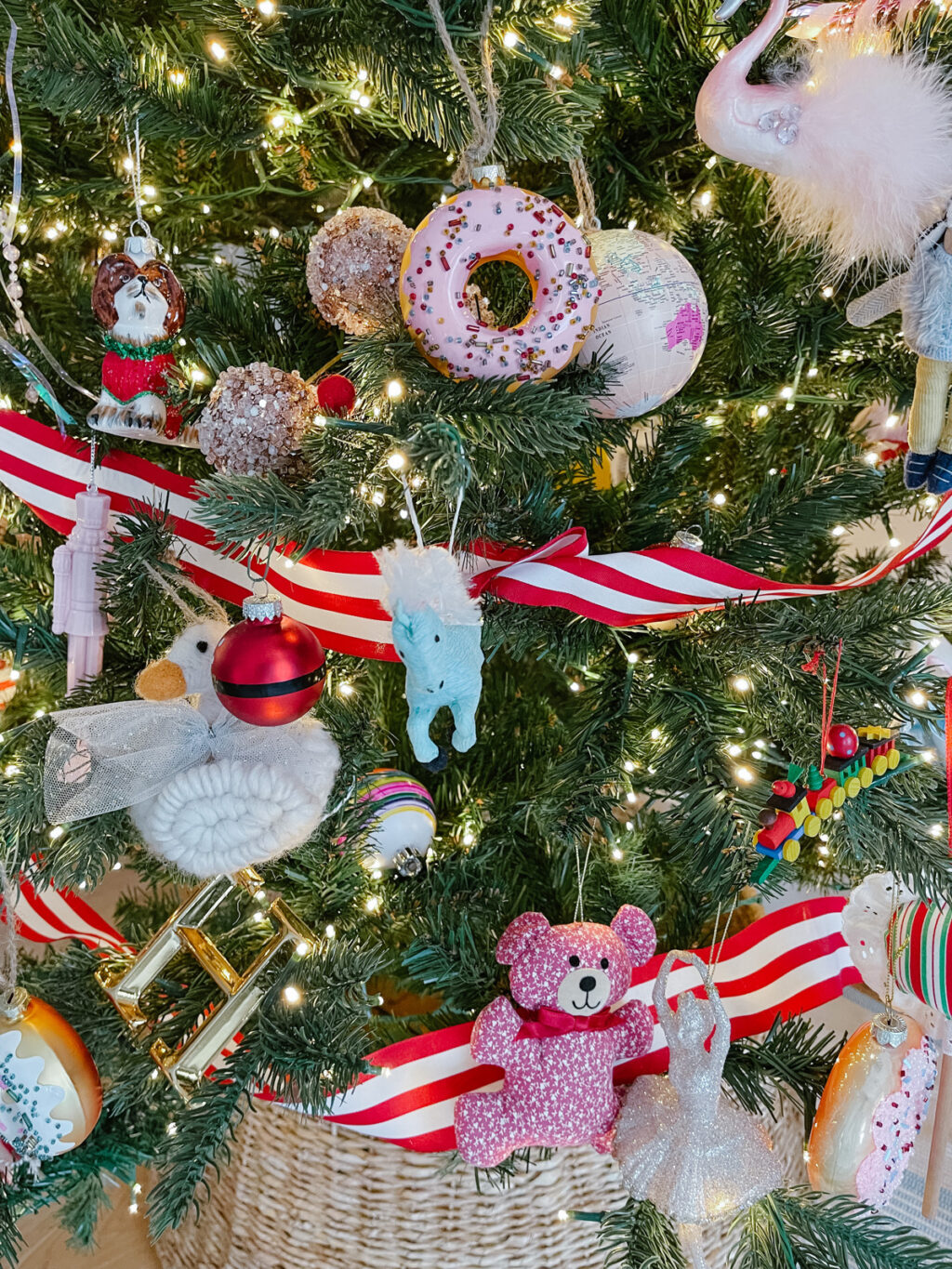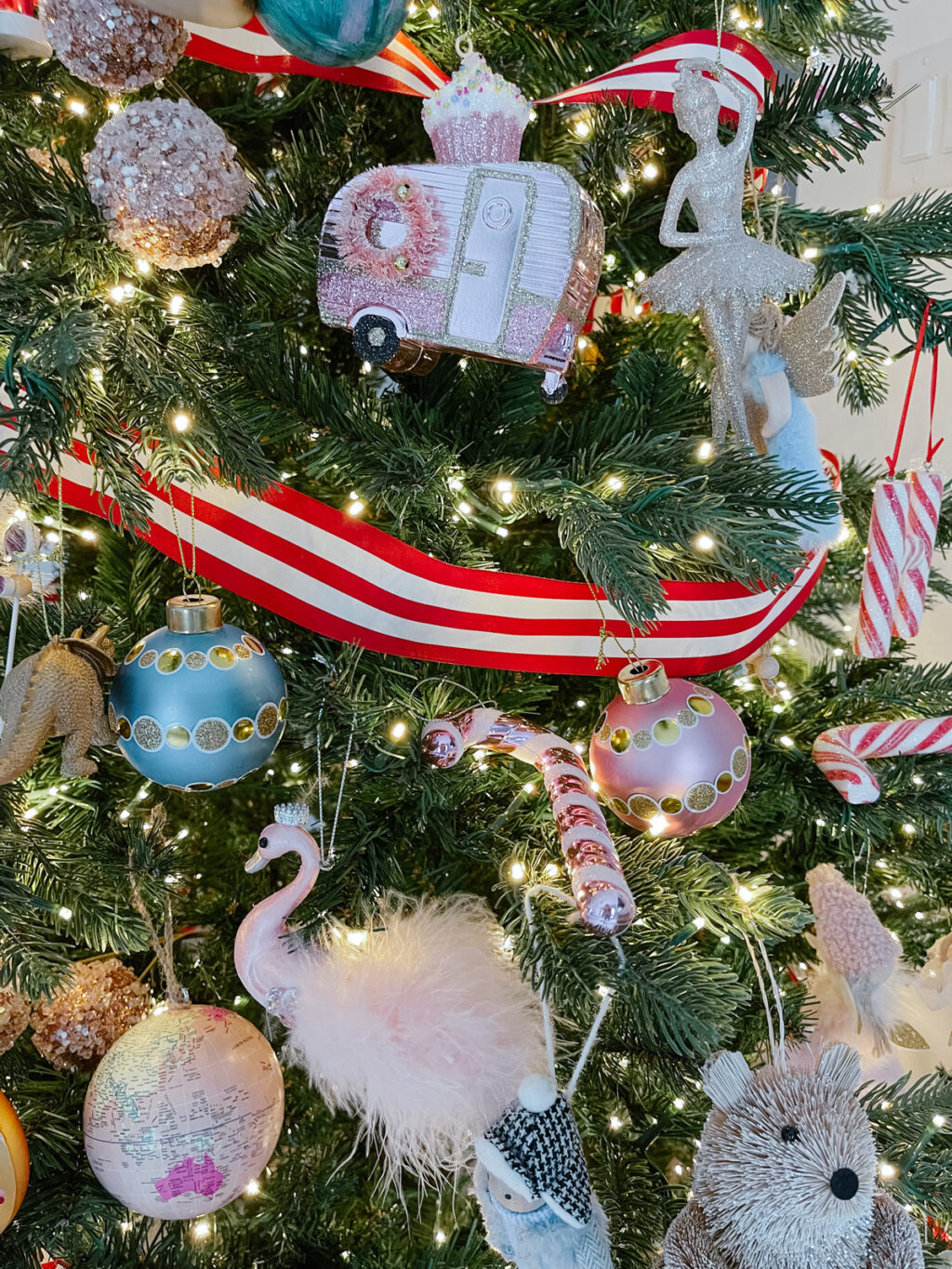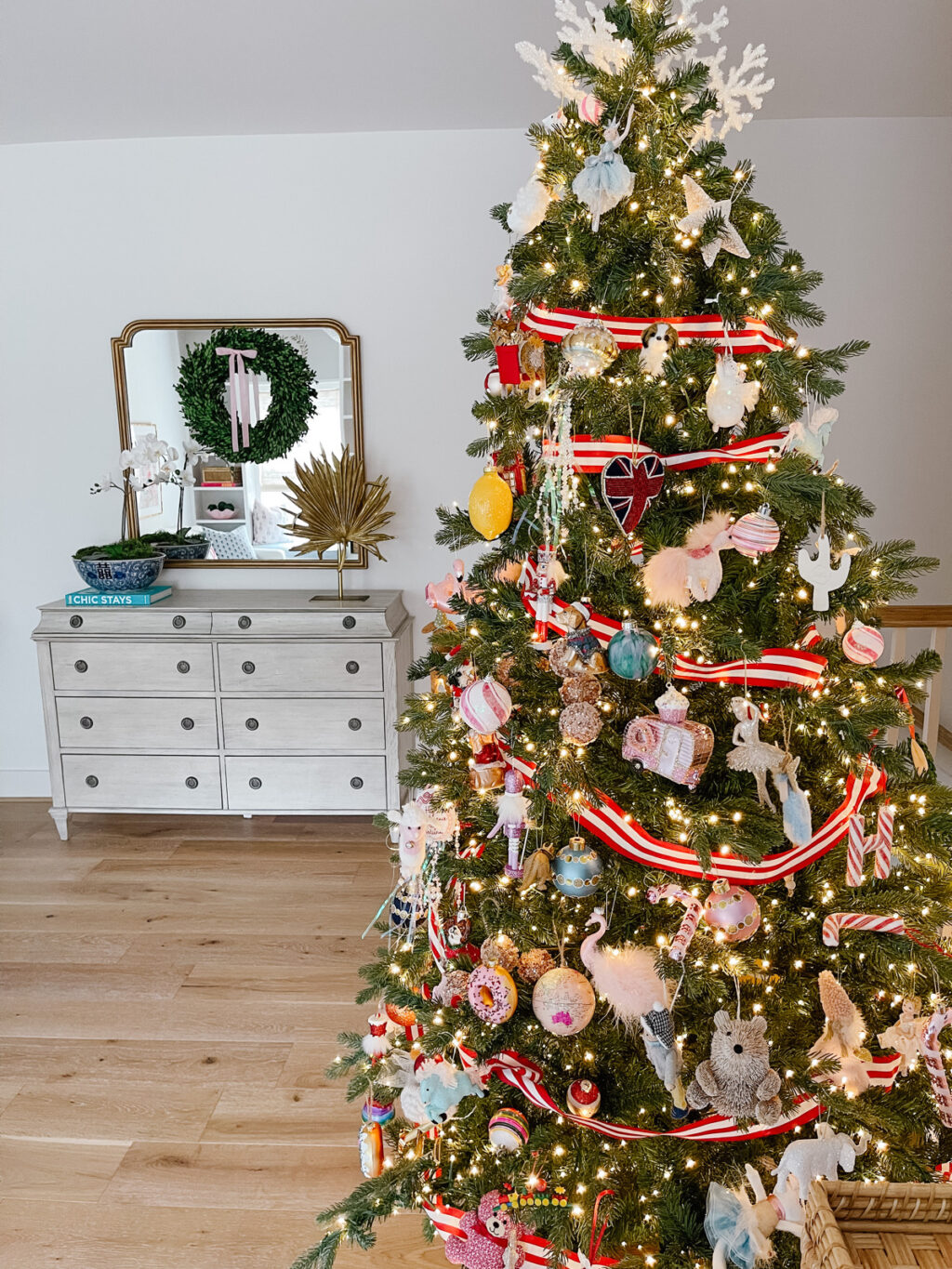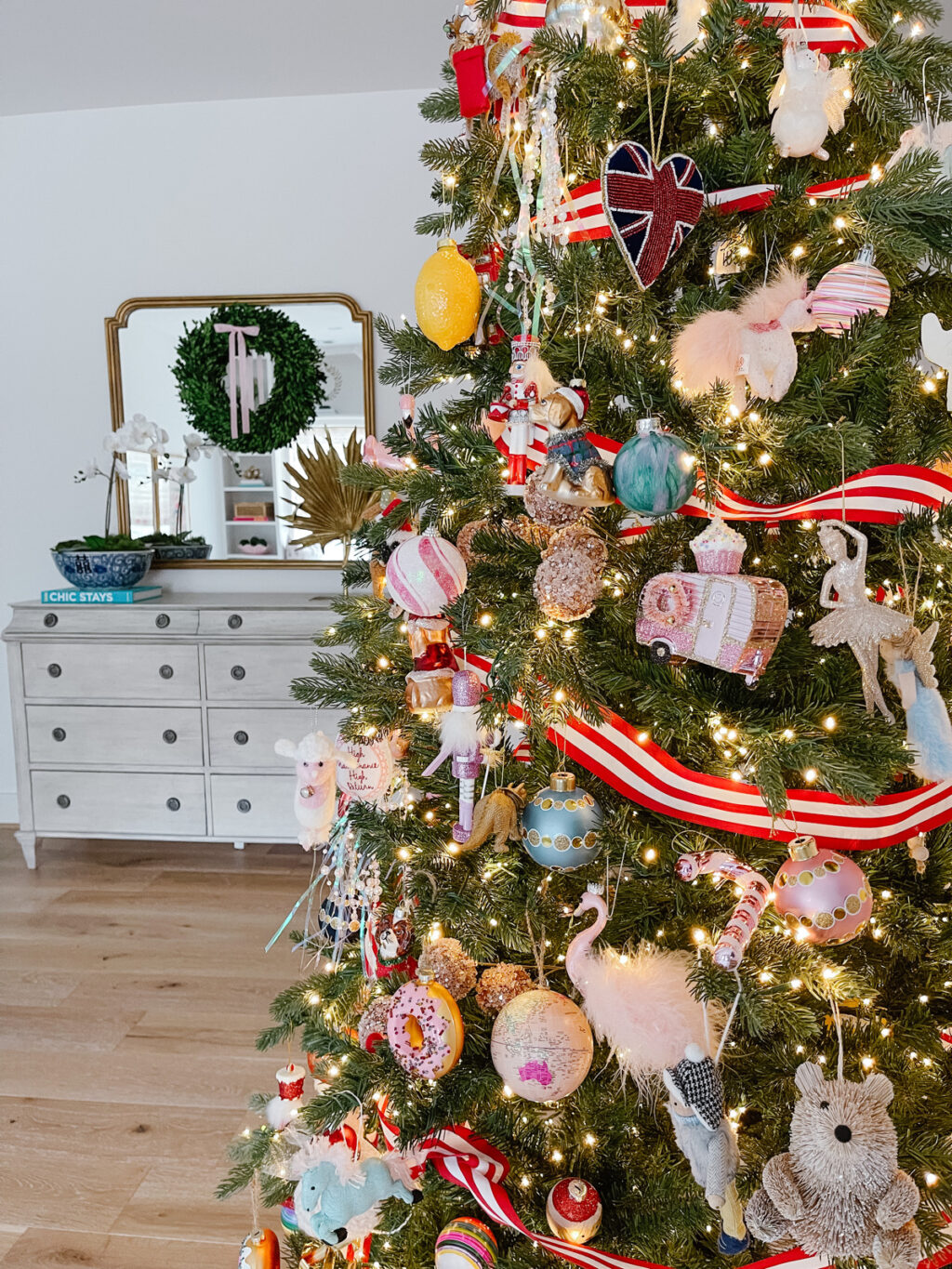 Happy holidays!