Happy Friday! I hope you had a great week! Thank you for all of your comments and feedback on my "day in the life" post. Eventually I'll do one that chronicles one of my really insane days, just to show the contrast! Those crazy days are what make me love my job, so no complaints here!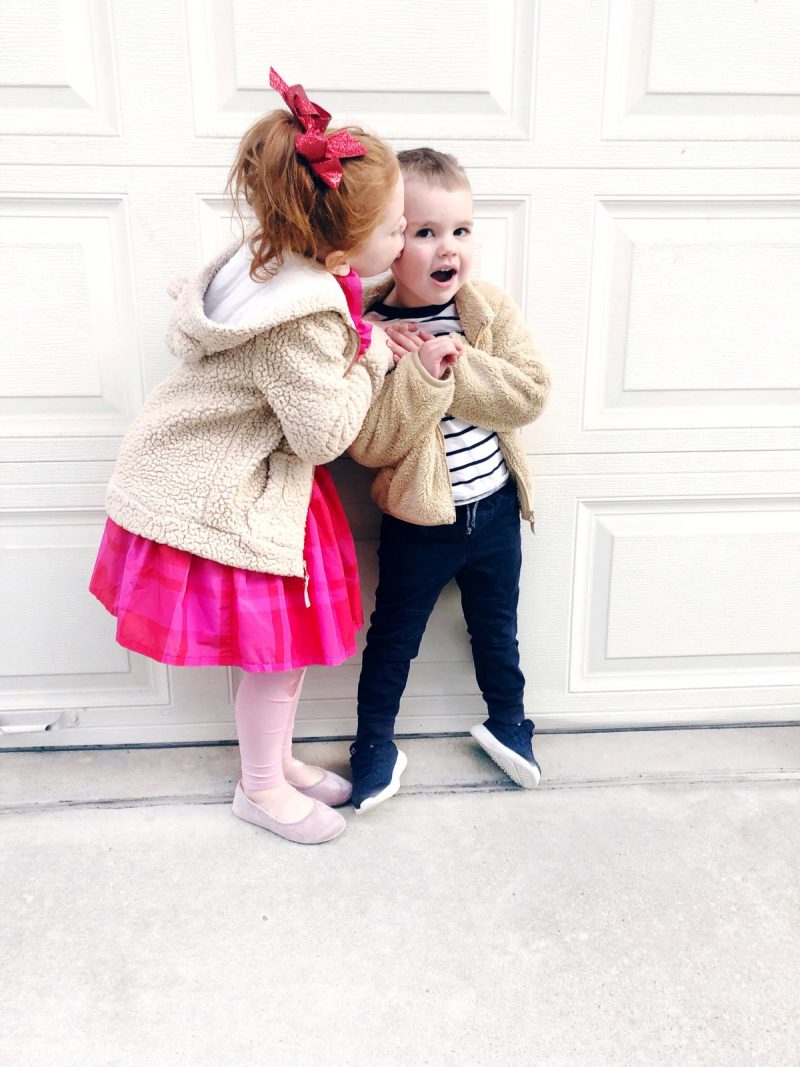 O N E
I started P.volve again this week and my first workout was incredible! Even though it was a 35-minute beginner workout, I broke into a sweat and definitely felt it. It's funny how the body "remembers" the movements. I still have a lot of work to do with my form, but it feels so good to MOVE again.
I recently started following Melissa Wood on Instagram and her message of moving every day and just having a low impact approach to fitness is so in line with my personal philosophy and what has been working for my body. She talks a lot about how she used to kill herself exercising for TWO HOURS A DAY and how her lower impact/intensity approach finally allowed her to love her body. Check her out if you don't already follow her!
Y'all can expect a new P.volve post next week – it's amazing how even just a few days of consistent workouts make you WANT to move more. In the meantime, click here for a free 15-day P.volve trial, from me to you!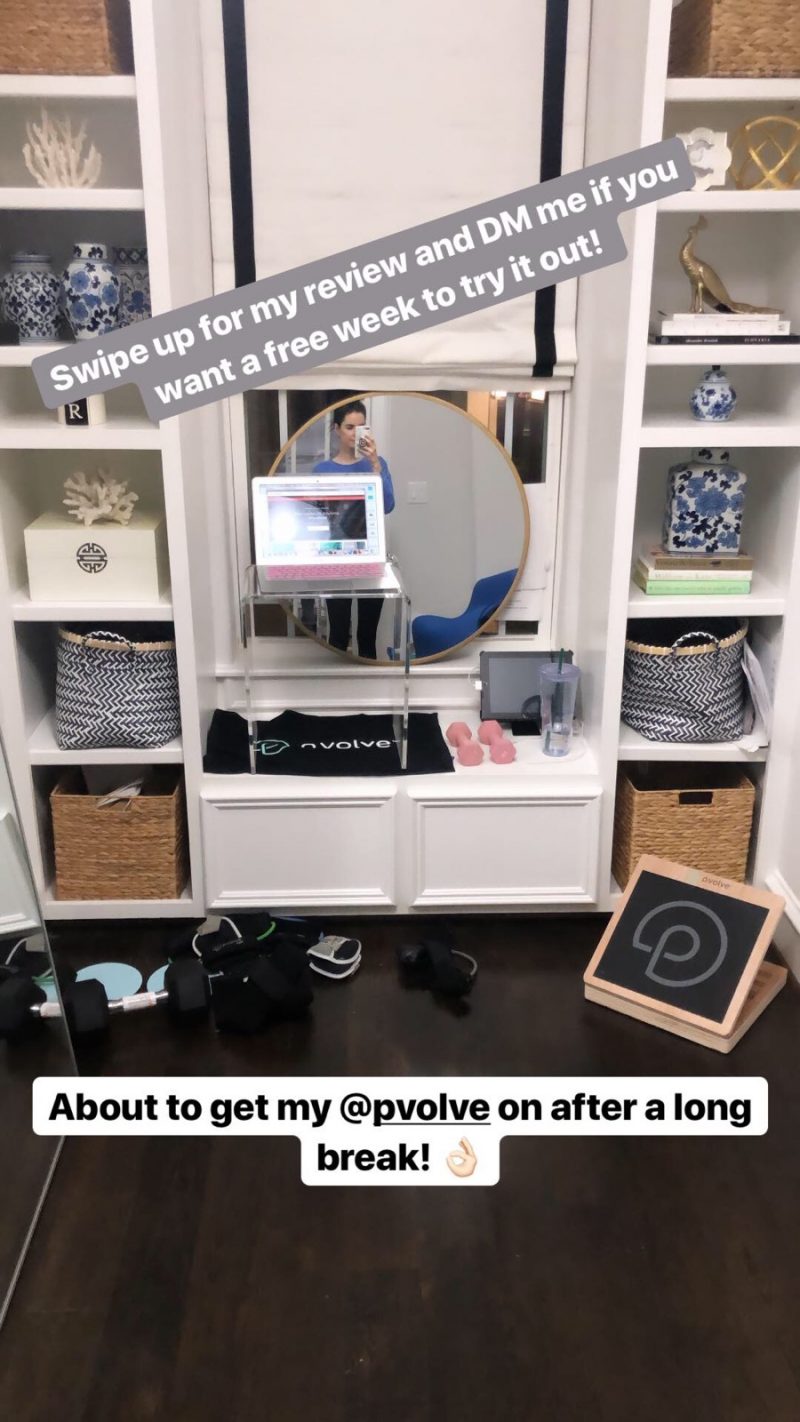 T W O
Target is killin' it with their swim collection right now for both kids and women. I love this ruffle one piece so much! Here are some of my other faves:


I also love these options so much: 1 | 2 | 3 | 4| 5
#1 is a similar to for this super pricey one I have: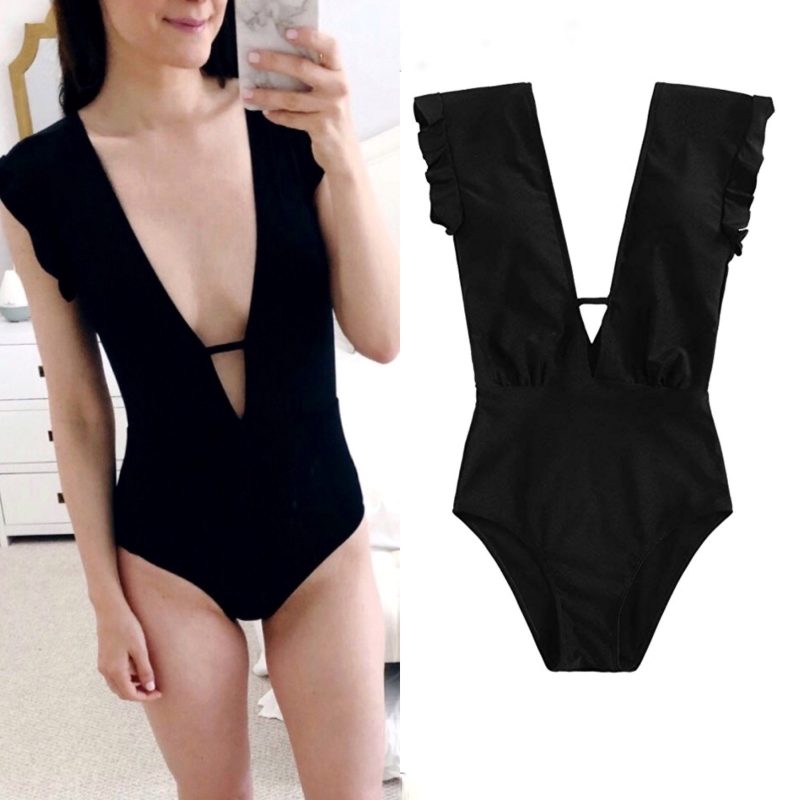 T H R E E
I got the cutest earrings this week and though they're a splurge, I love them SO much. Perfect for everyday wear and they're larger, so they really show when you wear them. They're feminine and I adore the gold + mother of pearl combo.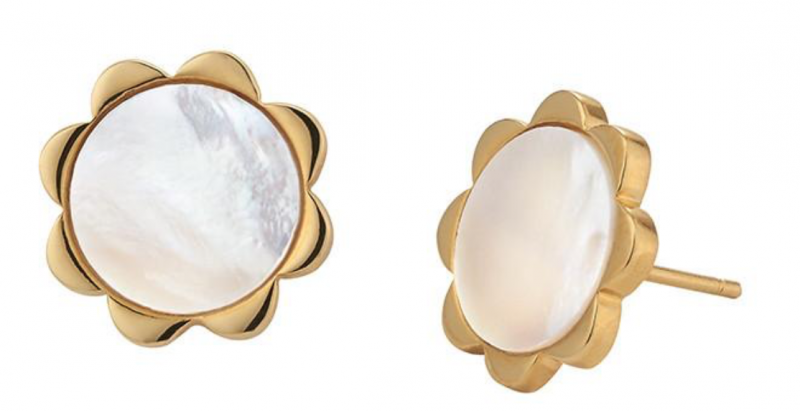 F O U R
LOFT is having a 40% off sale – here's what I'm loving:


F I V E
My next home-related task is to have our powder room and office painted. Initially I wanted to wallpaper the powder bath, but I'm not sure it's worth the investment right now – maybe in our next home! I'm thinking a crisp white for the office to match our built-ins (the walls are currently the same light gray as the rest of our home, but they're dingy since the room was used primarily for storage before I turned it into a workout space). For the powder room, I'm envisioning either a rich navy (there is no window, so worried it may be too dark) or a light blue. Let me know if you have any suggestions or colors you love! I've also contemplated a blue for the office, but the light fixture is black and white and I'm not sure how it would all tie together. Here is my home inspiration Pinterest board if you're interested in checking out spaces I love!
---
L I N K S I L O V E
I baked Rachel's sugar cookies over the weekend and they are INCREDIBLE! I made well over 50 cookies and brought them to work and they were gone quick! Definitely save this recipe for your next cookie craving.
Caroline interviewed the women behind The Home Edit. I'm obsessed with them and enjoyed her interview!
Natalie shared this raw veggie salad recipe – I can't wait to try it!
Sarah shared her family's experience at Disneyland
Liz shared her kitchen remodel
---
Q&A
Which Vitamin C serum did you end up trying?
I finally purchased the Skinceuticals CE Ferulic and have been using it exclusively for two weeks (I had just run out of my DE C-Firma serum). So far, I love it. Two weeks is too early to see if there is any difference in the serums in terms of results, so I'm going to wait a couple of months to report back. Skinceuticals is considered the gold standard, so I've always wanted to try it.
Do you have an Apple watch? If so, what are your favorite features?
I may be one of the only bloggers who hasn't jumped on the Apple Watch train. My husband has one and likes it, but I haven't had an interest in getting one. I feel like it's just one more thing to check/distract me. I did have a FitBit that I wore for a couple of months (I'm selling it, if anyone's interested), but it just wasn't a fit for me. I found I would check it all the time and it just didn't provide value for me (I realize a lot of people love them though!)
Most important question – are you watching The Bachelor?
I loosely watch every season of the Bachelor. By loosely, I mean that I watch while I'm on my laptop working on my blog. I'm a big spoilers person, so I always read Reality Steve before a season begins and know the winner from the start. It makes watching the season more interesting to me. Honestly, The Bachelor is cheesy, but good for mindless entertainment and to watch in the evening while I work on a post.
Have you tried jade rollers? If so, which one do you recommend?
I haven't! I think I've been hesitant to add more steps to my skin care routine. I've been interested in them and have watched others use them on Instagram stories with great interest, but if I'm being realistic, I don't know that I'd make the time for it, given that I fall behind on my microneedling routine on the regular.
Can you do a longer review of the Monika Hibbs presets?
Sure! I have always loved Monika Hibbs and her blog. Her images are always light and airy, just the way I like them! When she launched her presets, I thought it would be a good time to take a stab at Lightroom mobile. It's a free app and easy to use (I typically use the Color Story app, which I love). No set of presets is going to work for every single photo – you should always buy presets with that in mind. The more similar the lighting conditions are that you shoot in, the better the preset will work. I have had great results with her presets – I purchased the $40 mobile pack (the full suite of presets). The best part about using the presets is that you can further edit after applying one. So I am able to turn down the exposure, add color or more sharpness or contrast after applying the preset, allowing me to further customize the image to make it look its best. Jillian Harris also released her presets this week and I may try those too!
Any recommendations for dry skin?
This winter has wreaked havoc on my skin. Between the heat I use in my car while I commute, my space heater and the heat in our home, my face was starting to look dull. I've been using a new moisturizer for about a month now and it's been a game-changer. See my post about it here for a full review!
How do you get back on track with your diet after the holidays?
I'm glad someone asked this because my diet has been crazy for the last couple of months. Between Disney and just being busy, I haven't been eating well and believe me, I feel it. I notice a huge difference when I'm not eating well – I'm sluggish, tired, more irritable, bloated, irregular…the list goes on. Over the last few weeks, I've gotten back on track for the most part – I'm avoiding snacking after dinner to maintain my intermittent fasting schedule and I'm back to eating tons of veggies and lean protein. However, I'd like to expand my diet more this year.
When I first shared my dietary changes, I got some feedback that it was too boring to eat the same foods everyday – I totally get it! It's not for everyone. I'm trying to switch it up, so you'll see more content coming on the blog soon – I primarily use Skinny Taste to find healthy recipes.