Happy Thursday! I'm delighted to bring you a Q&A today with Stephen Pasternio, the creator of P.volve, the exercise program I do (you can sign up for a free 15-day trial here, AND use the code BLUSHING for 15% off of your P.volve equipment). You can read my full review of the program here and learn more about why I love it, here.
Each week, I do about four P.volve workouts via their streaming program – you can find some of my progress saved in my "fitness" highlights on Instagram. You can also find me participating weekly in the P.volve Streamers Facebook group.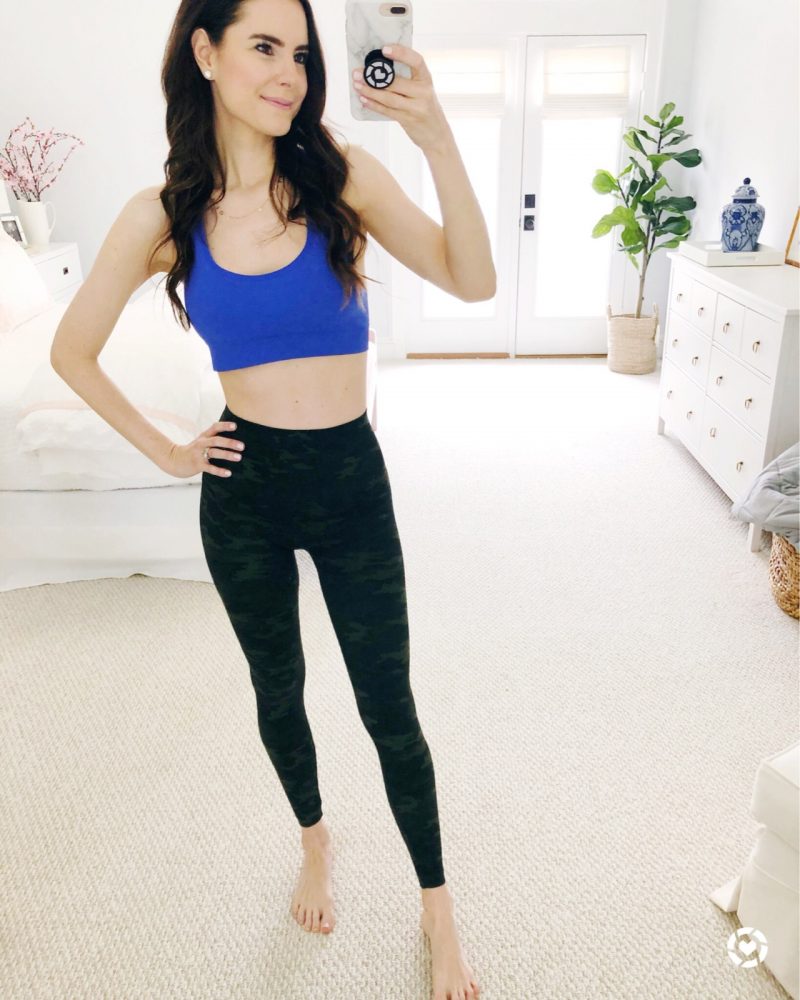 (this sports bra is amazing – and under $20! My camo leggings are incredible as well – they really help shape your body and are super high-waisted. You can find them here).
---
When I first learned about P.volve via Instagram, I messaged Stephen with a few questions and he responded to me very quickly – I was so impressed that he took the initiative to be so responsive as he was building his program. Stephen regularly goes live in the P.volve Facebook group as well, answering our questions about the workouts, nutrition, etc. I love that P.volve is so focused on the women that do the program – they respond to our suggestions and implement various changes to make our streaming experience the best it can be. They even created a P.volve Streamers Facebook group, where all of the women streaming can ask questions, share their results, recommend videos they love, etc. It has been such a supportive and motivating group for me! I love when women share their results after having done the program for several months – there are a handful of new moms in the group who are looking so strong and incredible!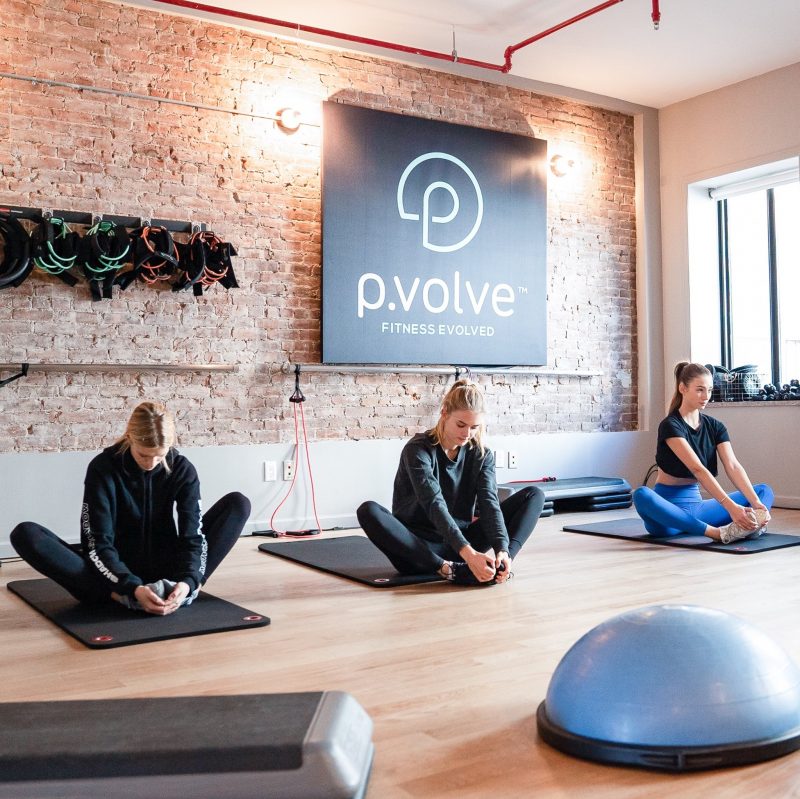 Doing the P.volve program made me realize that my body and mind thrive most when I take the time to practice slow and controlled movements (read more of my thoughts in this post). I realized that some workouts I've done in the past weren't offering that mind/body connection for me. Once I saw the difference in my body when doing P.volve, I realized why I always felt beaten down and inflamed when doing my previous high-intensity workouts. If you love those workouts – that's awesome – not knocking them at all! For me, it came down to which program makes me feel motivated to be consistent and by how I feel/the results.
I asked Stephen five questions related to P.volve and how it's different from other methods + more…read on below!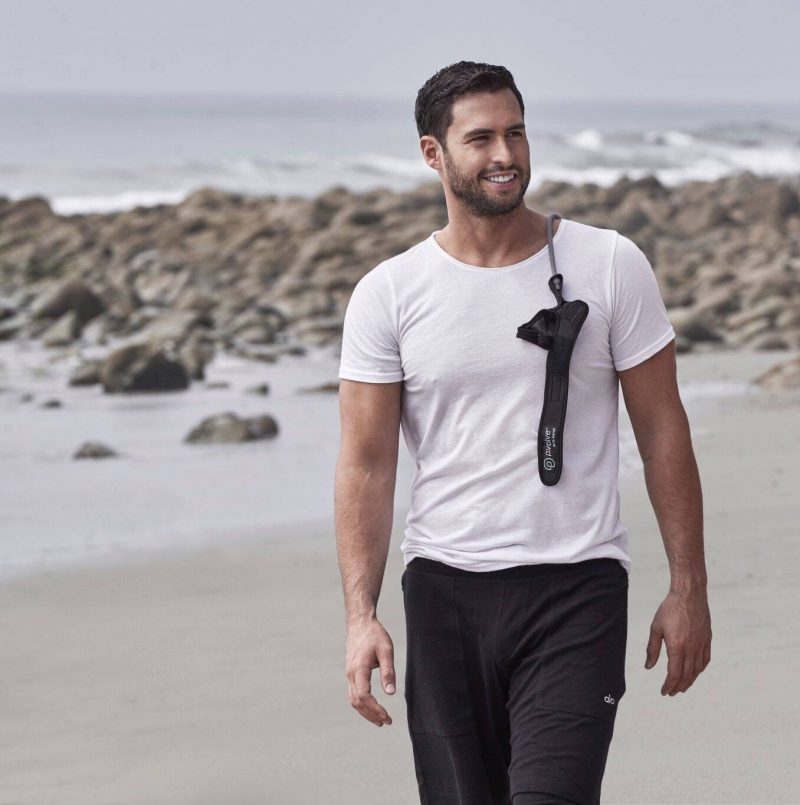 For years, it seemed that really high-intensity and high-impact workouts (CrossFit, boot camps) have been the trend – now I'm seeing a lower-intensity approach is finally making its way into the limelight. Why do you think that is?
High intensity and high impact workouts are easy to understand and with little focus you can break an intense sweat and lose your breath. You feel the burn and get sore with little to no connection to your body. It is great for beginners in the sense that they can jump right in and start feeling their heart beating, but it doesn't go too far beyond that. It leaves you at a high-risk of injury and that feel of the endorphin release turns to pain and exhaustion after a few months. Now, people are getting smarter and more in tune with their bodies as they progress through their fitness journey and with that are looking for smarter ways to work out.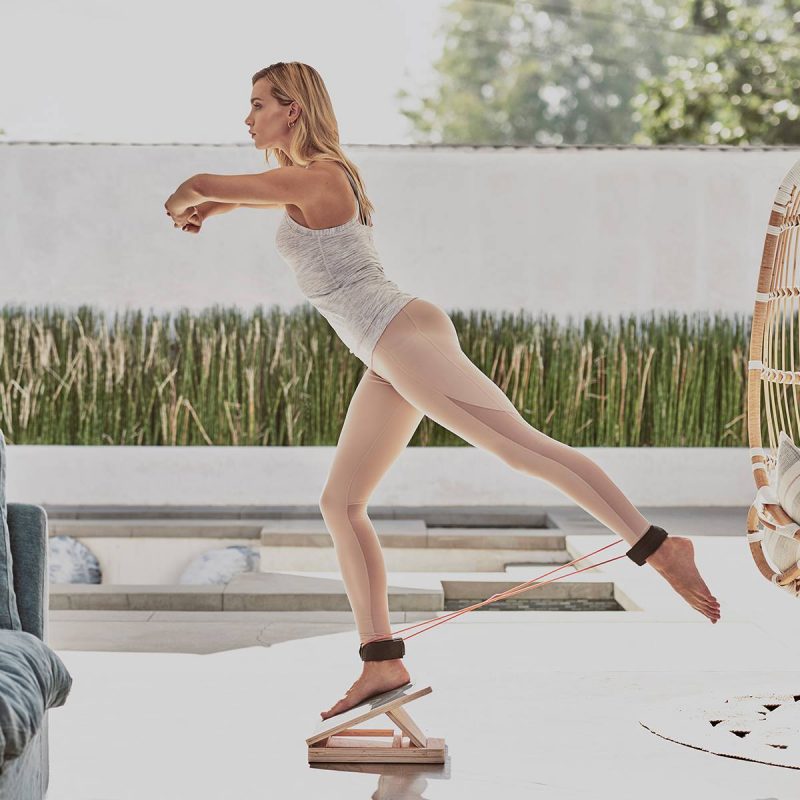 A lot of people who have never done P.vovle may think the workouts aren't intense enough just by watching demos – but with practice and proper form, I find them to be really challenging! What advice do you have for someone trying P.volve who is used to a really intense/heavy lifting style workout?
P.volve can become extremely intense and when you move to advanced workouts you will find yourself dripping sweat and out of breath. Your muscles will be on fire but none of that means anything if you don't know how your body works or how it moves. Clients often want to jump right to the hard stuff without the understanding of the simplest movements. This will often result in frustration. To get the best possible results, you must first learn to understand your body at the most basic level.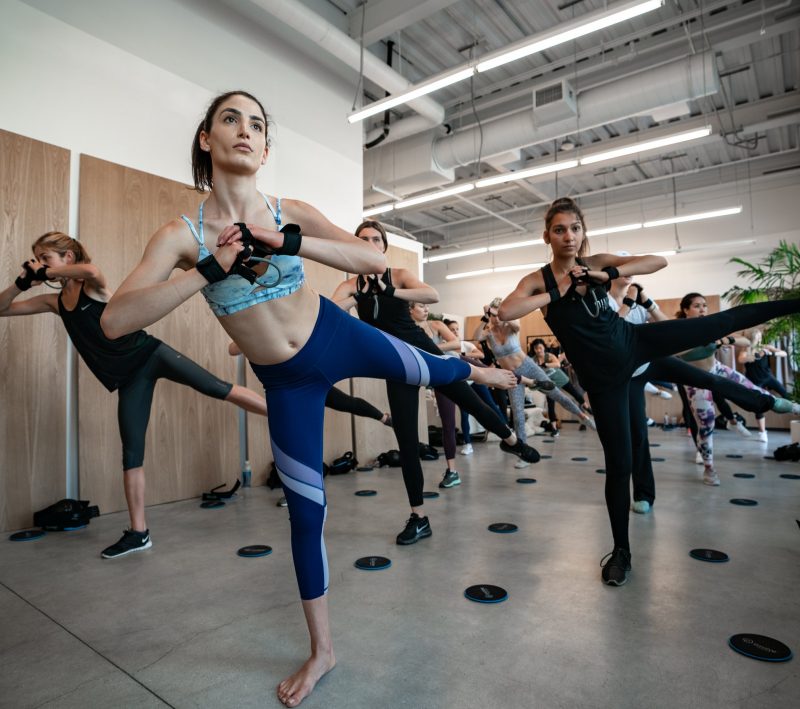 What are three things women can incorporate (or remove) from their diets to complement P.volve workouts?
Try eating more green leafy vegetables, almost on a daily basis. Try staying away from condiments and choose wisely. I also recommend trying intermittent fasting 1-2 times a week to see how that works for your body. It's all about finding out what works for you rather than following what works for others.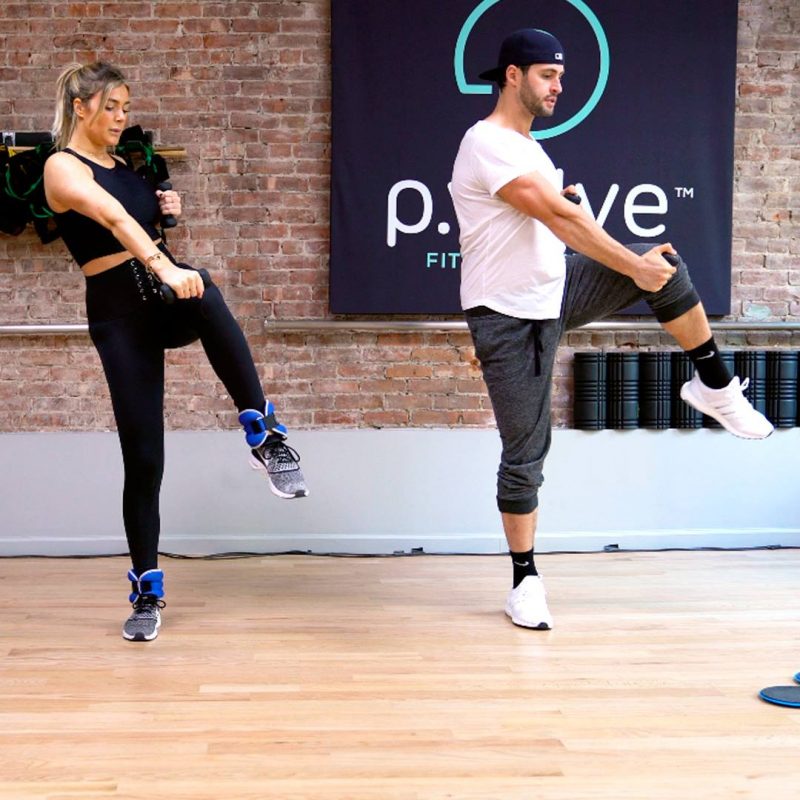 What are some of the first results most women will notice after doing P.volve consistently for a month or two?
In general, the first thing to start to change on my client's bodies is their butt. It is by far the strongest most centered muscle in the body and the healthier the glutes the best the rest of the body is going to look and function.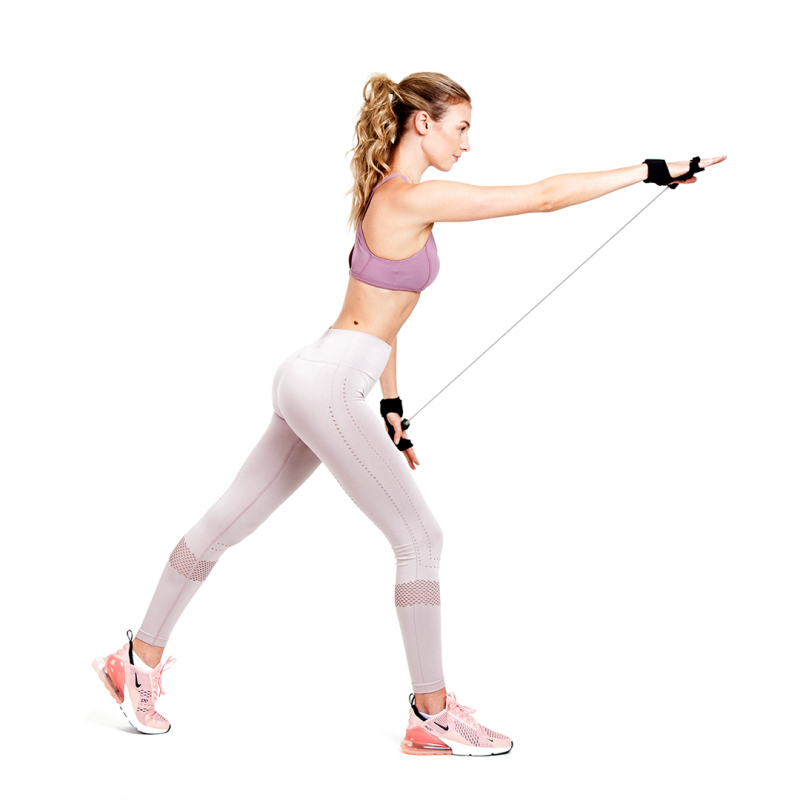 What do you hope to see with P.volve over the next 3 years?
Over the next few years, I want P.volve to evolve into a lifestyle brand that seeks to improve all areas of my clients lives – beyond fitness. The goal is to enhance every aspect of our lives the best we can, and I think it really starts with confidence from fitness and health. Your body is your vehicle for life so to live our best life we must first make sure this vehicle is in the best possible condition. P.volve is starting with fitness but it isn't stopping there, I have so much more to share. In 3 years' time, I really hope P.volve takes its place in the fitness world and its own discipline next to the likes of Yoga, Pilates, Barre, I want there to be P.volve. I want people to truly understand the difference between the rest of the workouts as well as its significance.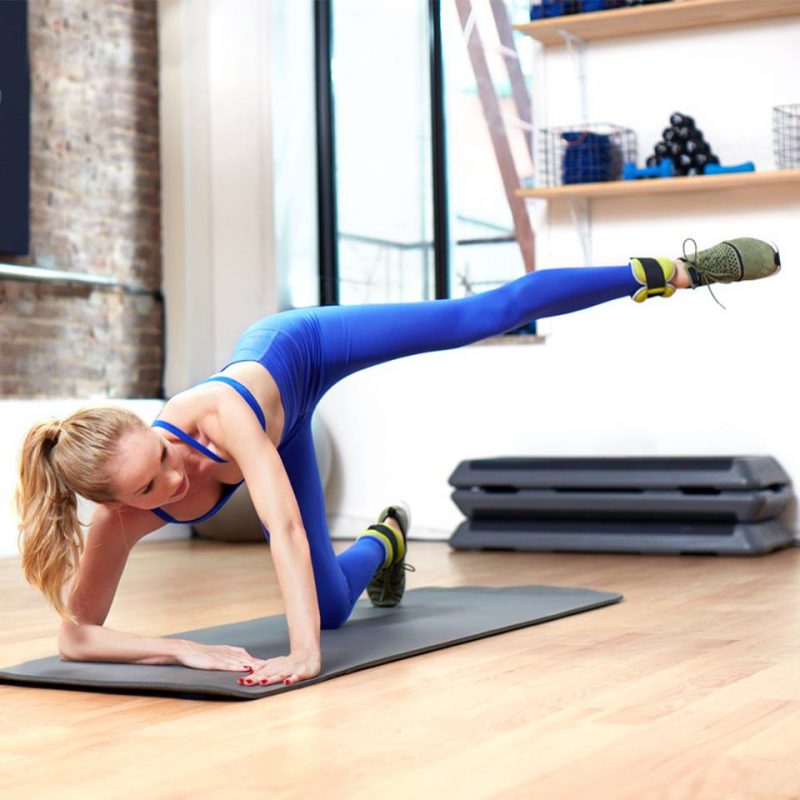 Any plans to come to Houston for a class? We'd love to have you!
We are looking to extend our presence in Texas, so Houston is definitely on the list of places to visit.
Thank you Stephen for answering these questions!
PS- You can try a 20-minute P.volve workout here:
*Disclaimer: I am a P.volve ambassador. I am not compensated for posts related to P.volve, I choose to do them because I love the program and want to share it with you. I make a small affiliate commission if you sign up for the program, but have been sharing the program since last year, when I discovered it on my own.