I love brass accents in a home. From lighting to hardware, to mirrors and framed art – I think it adds such beauty and warmth to any space.
When our home was under construction, I knew I'd do brass hardware in our kitchen. I loved our polished chrome hardware in our previous home, but I thought brass would better complement our warmer white oak floors and had always wanted to do brass in a future kitchen.
I know brass isn't for everyone, but I truly believe in designing your home for your needs and tastes. Plus, hardware is easy to swap out for a new buyer if they decide to go in a different direction.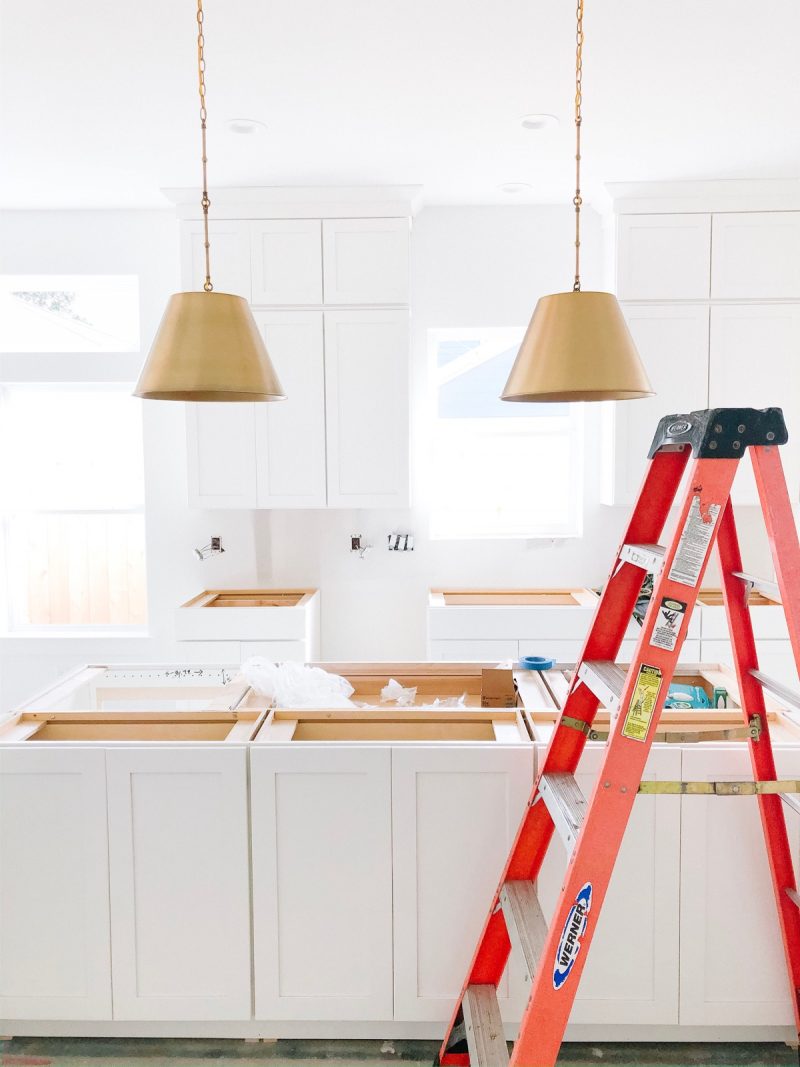 I loved the shape and style of hexagonal bin pull hardware in our last home so much, that I ended up ordering the same hardware in unlacquered brass for our new kitchen (our pulls are the 4 inch size). Unlacquered brass is a living finish, meaning it changes or patinas over time. Chris Loves Julia used it in their last kitchen too if you'd like to see it on darker cabinetry.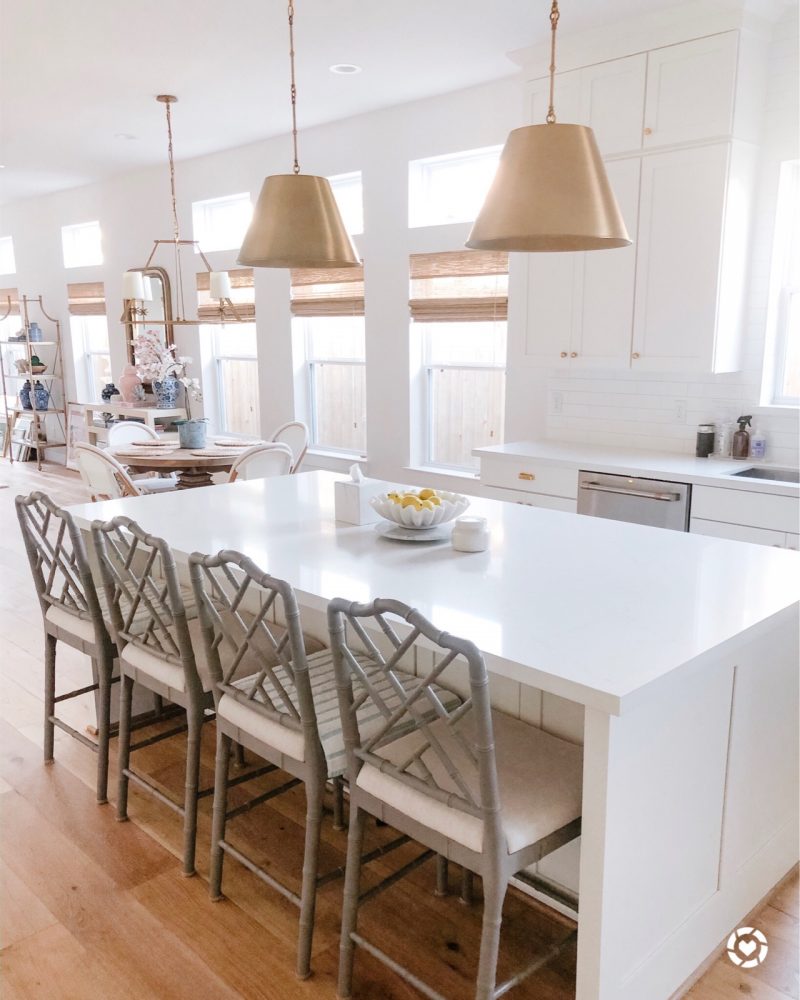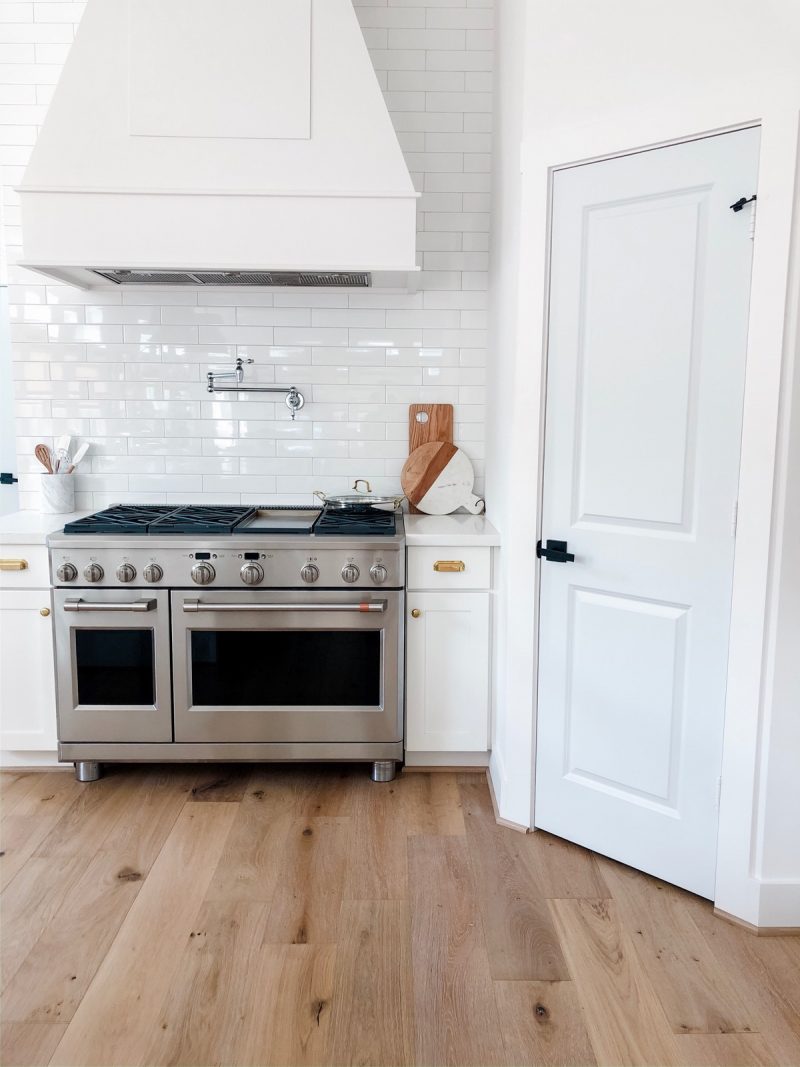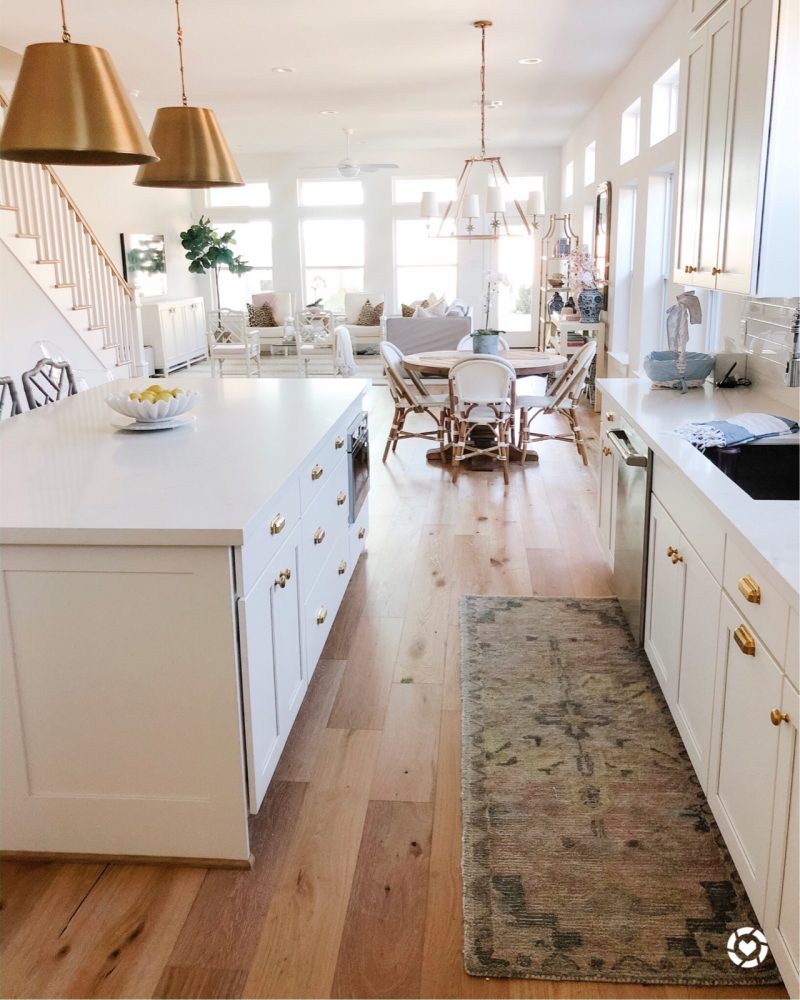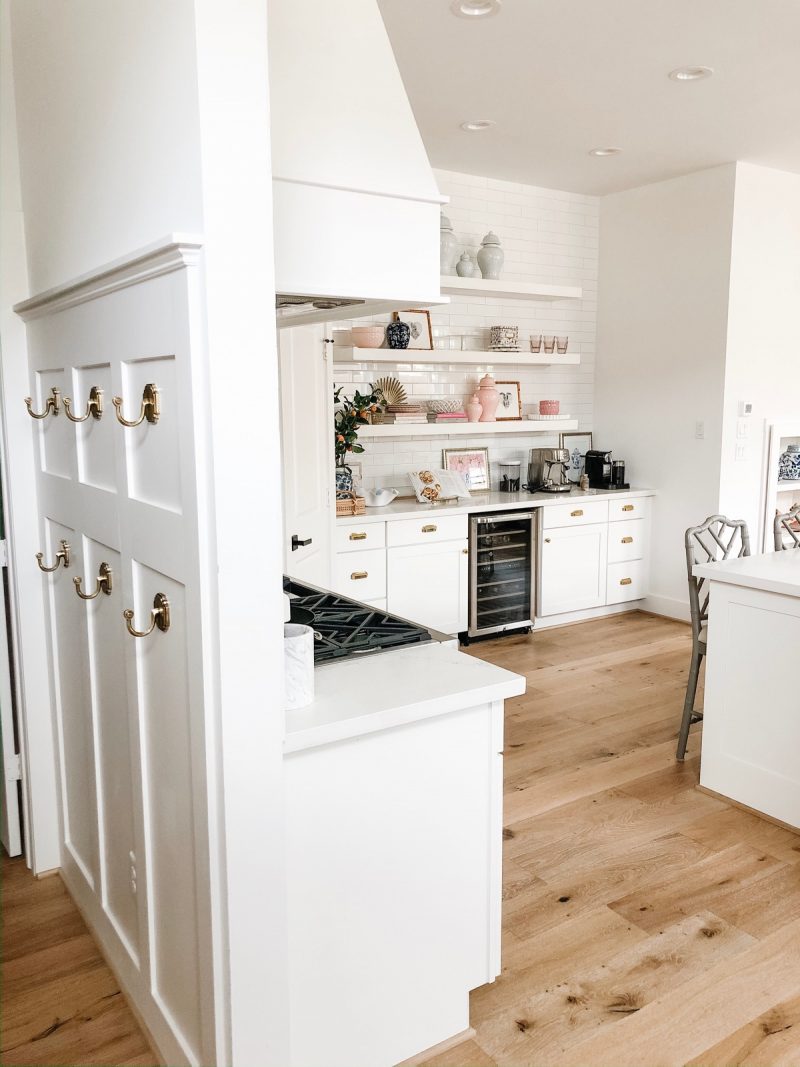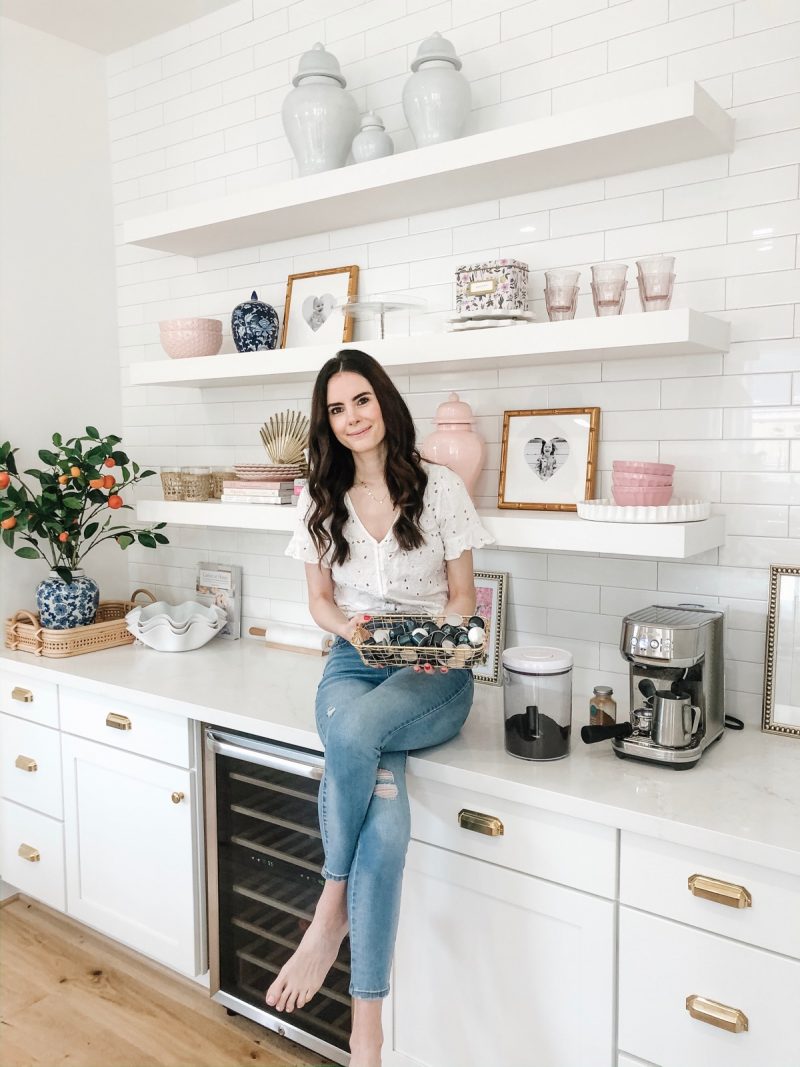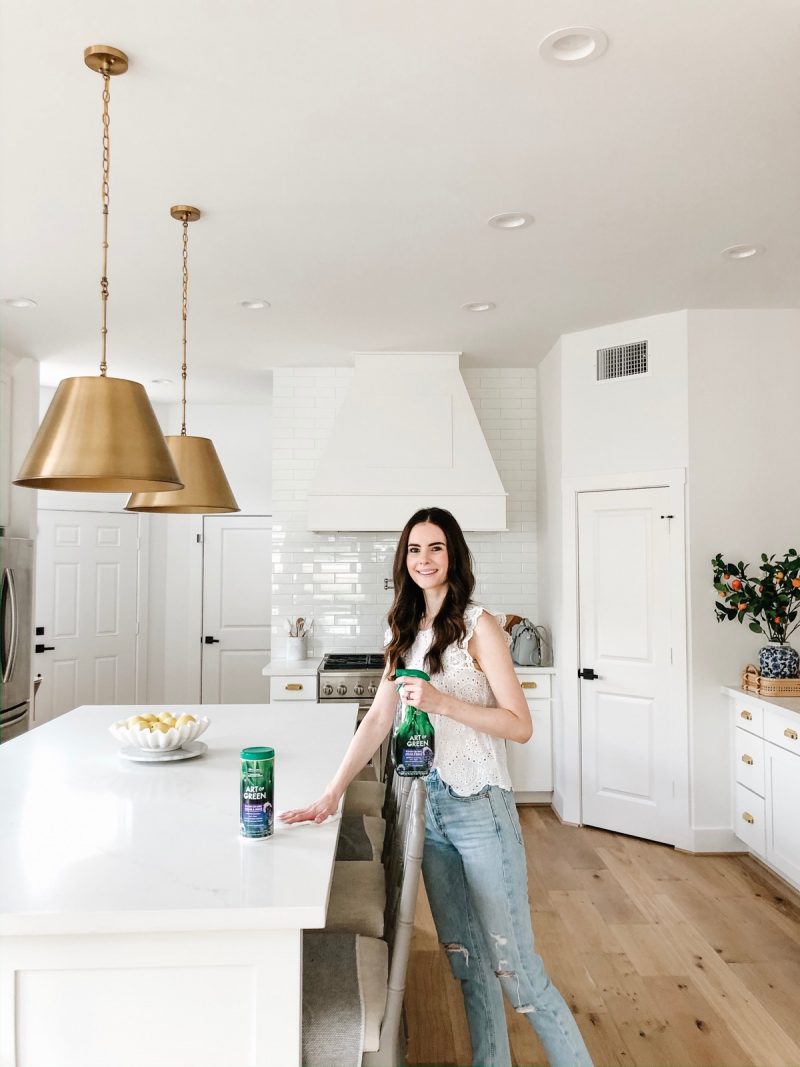 I have Rejuvenation's aged brass (which has a satin finish) in our master bathroom and between the two, I prefer the unlacquered brass. It just has such a beautiful and rich tonality. It truly looks like jewelry on cabinets.
Unlacquered brass vs. aged brass (please note these are Rejuvenation's versions of unlacquered and aged brass- every company will have different finishes).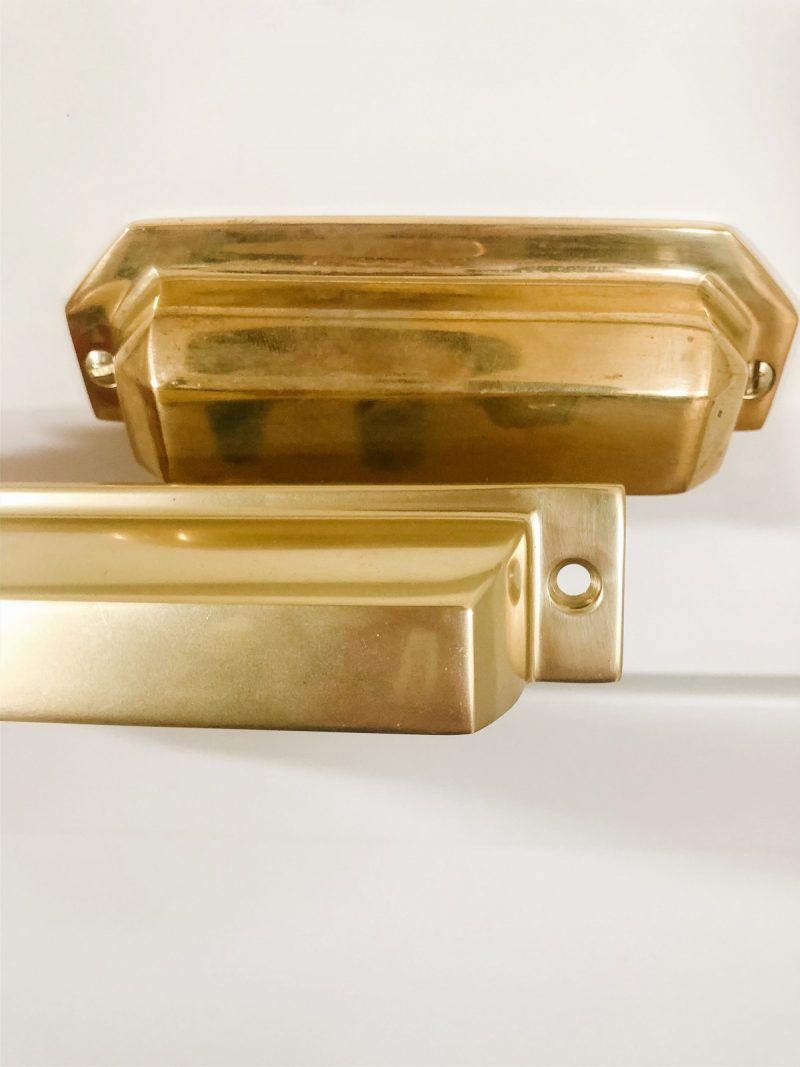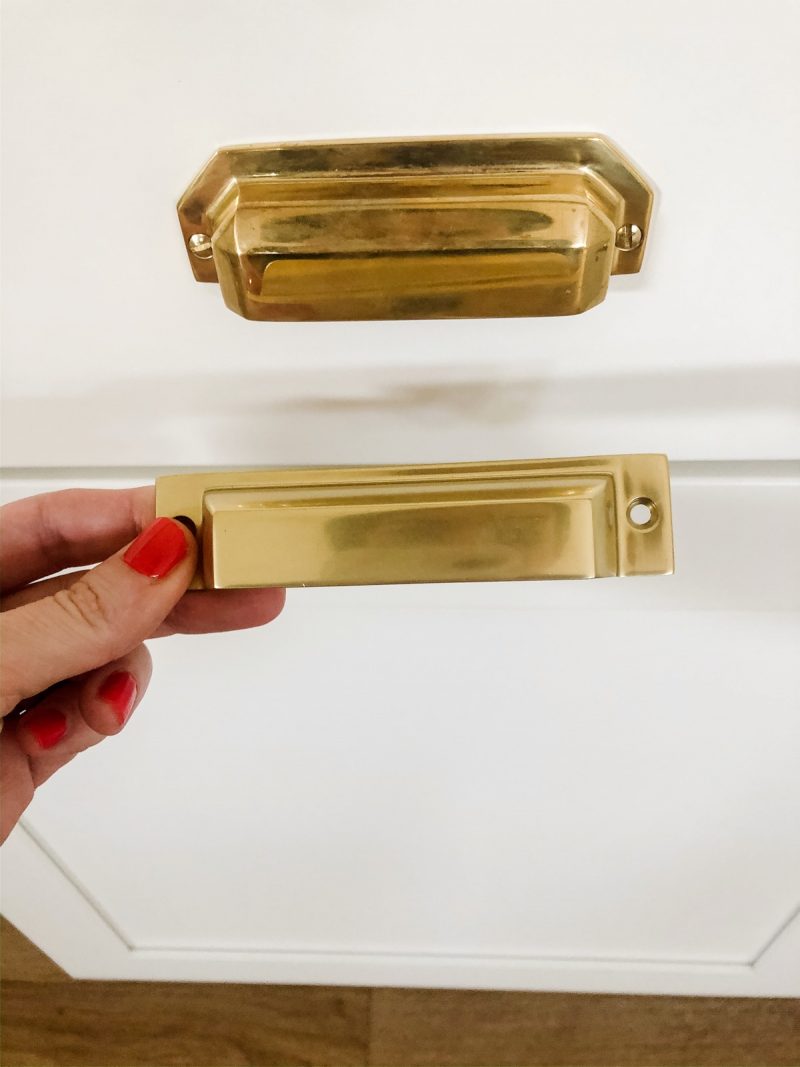 Some people are bothered by the unique and uneven patina that unlaquered brass can have (for example, we touch the hardware on some of our cabinets such as the garbage pull-out many times a day compared to some knobs and pulls that are touched less often). The pulls that are touched more often patina more quickly – but that doesn't bother us at all. You can't really tell unless you're looking closely. You can also polish the brass back to its shinier original form if you'd like!
Here you can see the unlacquered brass pulls that we rarely touch: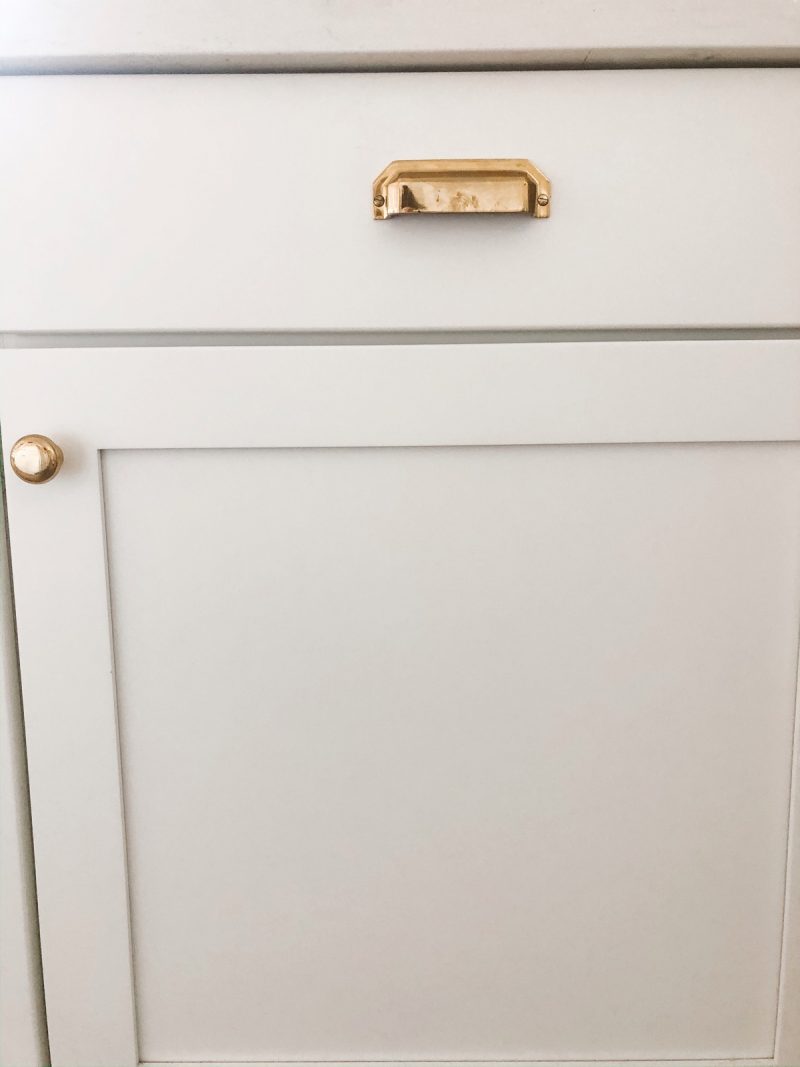 And here you can see the patina on our trash can pulls- we touch these everyday, many times per day.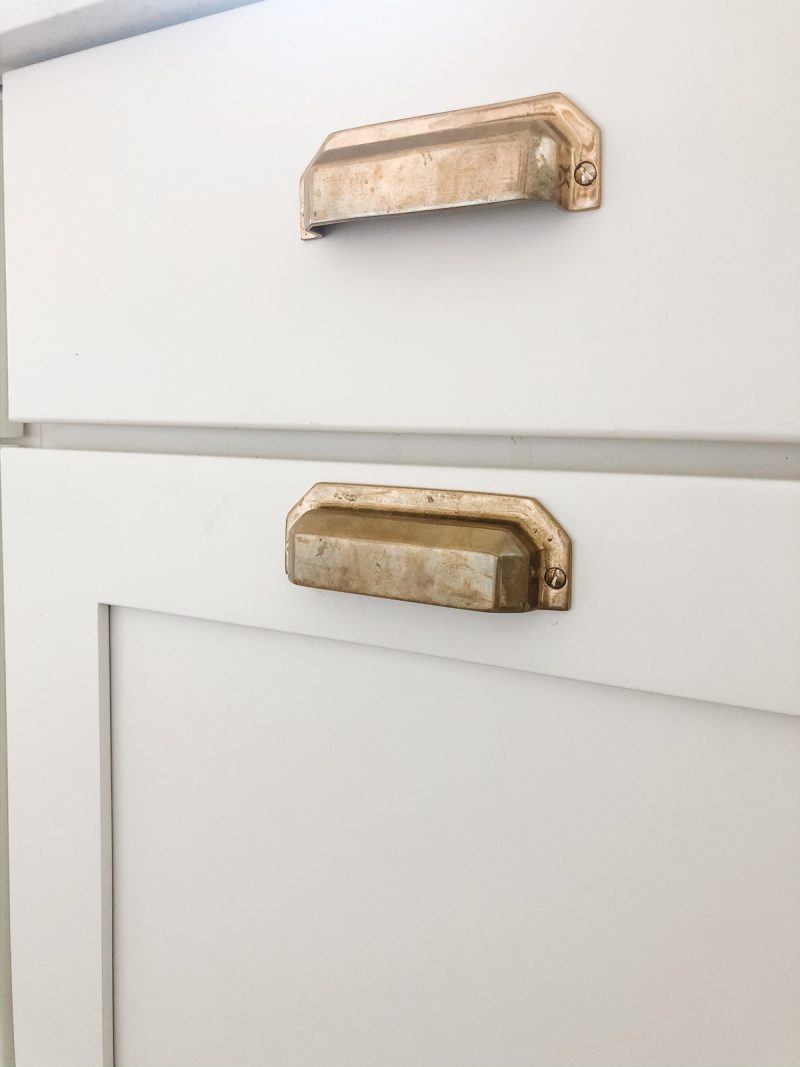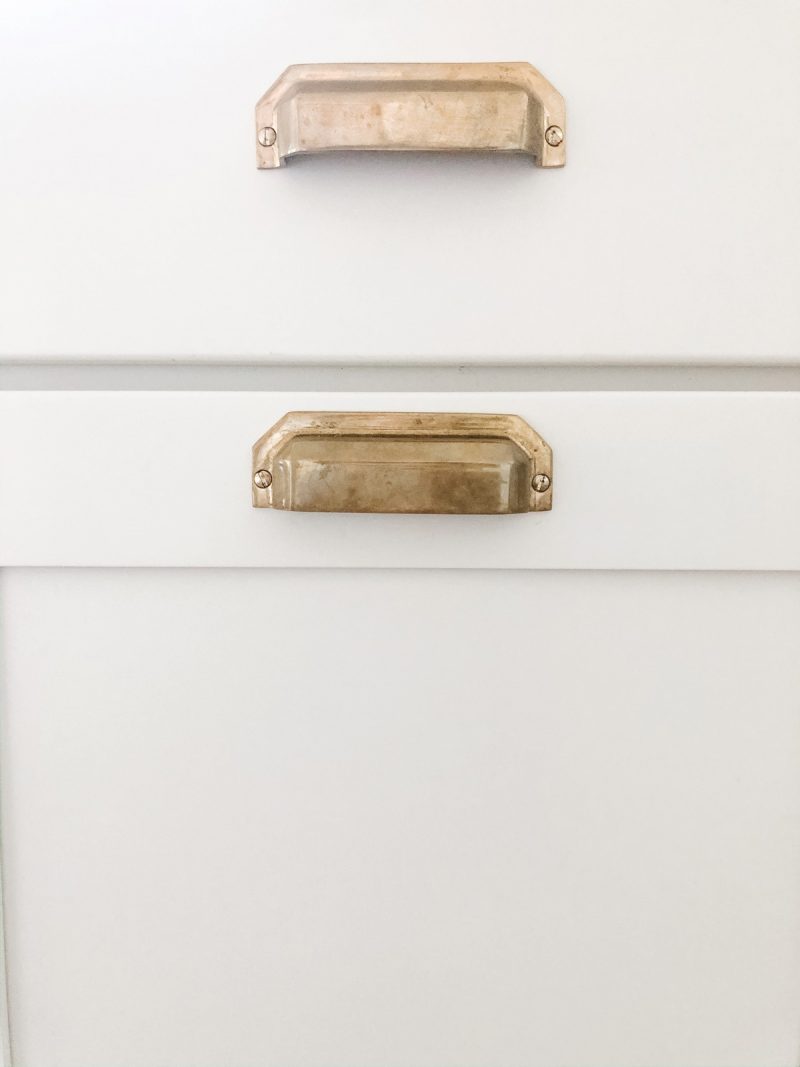 Brass is definitely a trend in kitchens right now, especially satin brass, which reads a little more modern. What I love about unlacquered brass is how timeless it feels. Much like polished nickel, it has a classic quality to it.
One question I get a lot is about mixing metals – whether it be for lighting, hardware, artwork frames, etc. I am very pro mixing metals – I think it createds depth and interest in a space – but I know it makes some people very nervous because it wasn't done as much even a decade ago. Studio McGee has a great post on this topic and here and here are a couple more.
In our last home, we had polished chrome cabinet hardware and plumbing fixtures with stain gold lighting. In this home we have unlaquered brass hardware, brass lights over the island and polished chrome plumbing fixtures. We also have matte black on our door handles. I think matchy-matchy hardware everywhere can work in select spaces (for example I've seen homes where polished nickel is used everywhere and it's very traditional), but for the most part, mixing metals gives spaces more interest and personality. I have rarely seen an interior designer do all of the same metal finishes in one space.
What kind of cabinet hardware do you have?
SHOP THE POST:


Shop the Post