ONE
I went back to work this week – I know that has surprised a lot of you – I was surprised too! We've always been told that our teams would not return to work in the office until there was a vaccine and/or positivity rates were low, but our entire building was told to report back to work. It's nice seeing colleagues (wearing a mask and social distancing of course), but I'm very nervous given how conservative our family has been throughout this pandemic. I hate that I'm now at a higher risk, even with screening and precautions in place. We were all given private offices to work in, which I'm thankful for, because I can work in my own space without a mask when my door is shut. Overall, I do like the routine aspect of it because I thrive on routine, but it still feels very surreal after nine months of working remotely. I also really miss Teddy…I know that sounds silly, but it was so nice to be at home with him since we just got him in October. I'm more thankful now than ever that I reduced my hours so I'm only in the office four days a week. I know a lot of you work in essential jobs where you never got to work remotely and some of you have been furloughed or laid off, so I certainly have compassion for all of you, no matter what your situation. It was just completely unexpected for all of us, so that's where my feelings are coming from.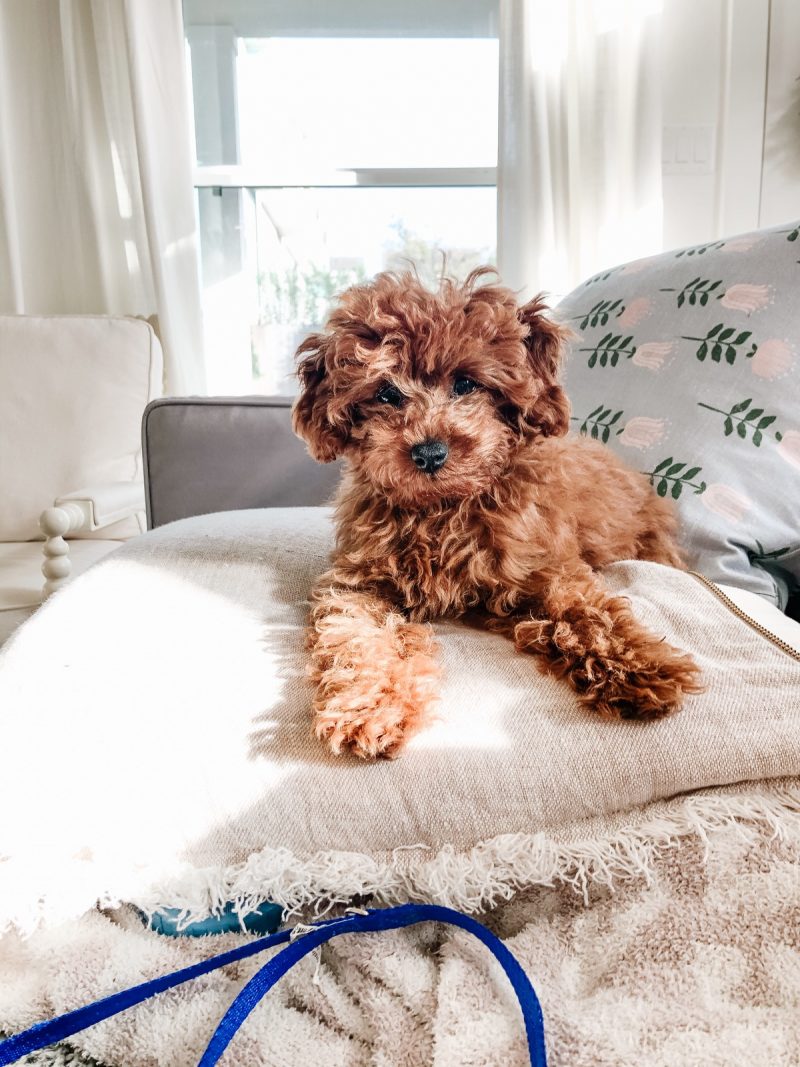 TWO
Harper's pillows came in this week – the final touch to her bedding! They really complete the vision I had for the space. All I have left is to find a rug and sconces (getting these ones) to fully finish the space. I also have plans to have her bathroom painted and to change the mirror in there. I like the round gold mirror that's in there now, but I feel like the space needs something more special and interesting. Lincoln's Lanai mirror is so lovely in his bathroom – I almost wish it came in pink!
The fabric we used for the euro shams is Lulie Wallace's Lara print. I love the mint it adds to her room (it reminds me of her bedroom's wall color in our previous home) and the floral print is so fun and whimsical. We did a simple pink linen on the back (so they can be turned either way) and a dark green piping. The scalloped embroidered shams add a lovely feminine touch while the Les Touches bolster lends a fun contrasting print. I love mixing prints and this combo makes me so happy.
As a reminder, this was my original mockup for her bedding: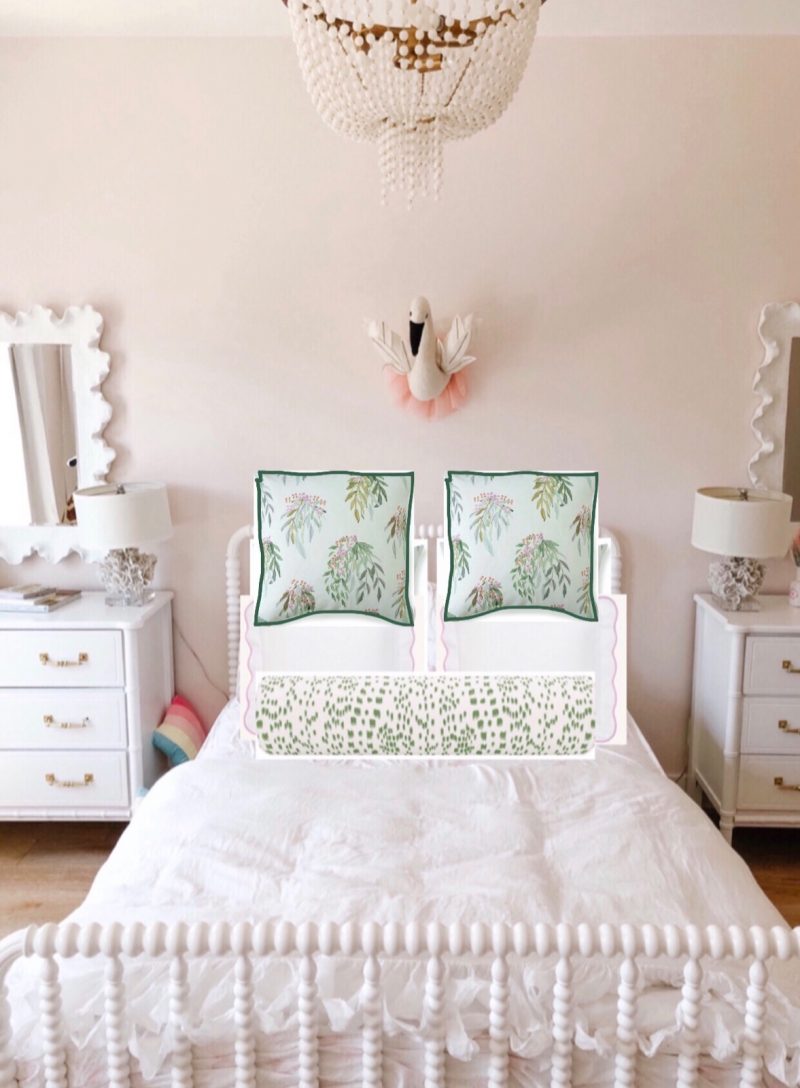 and here is how it came together…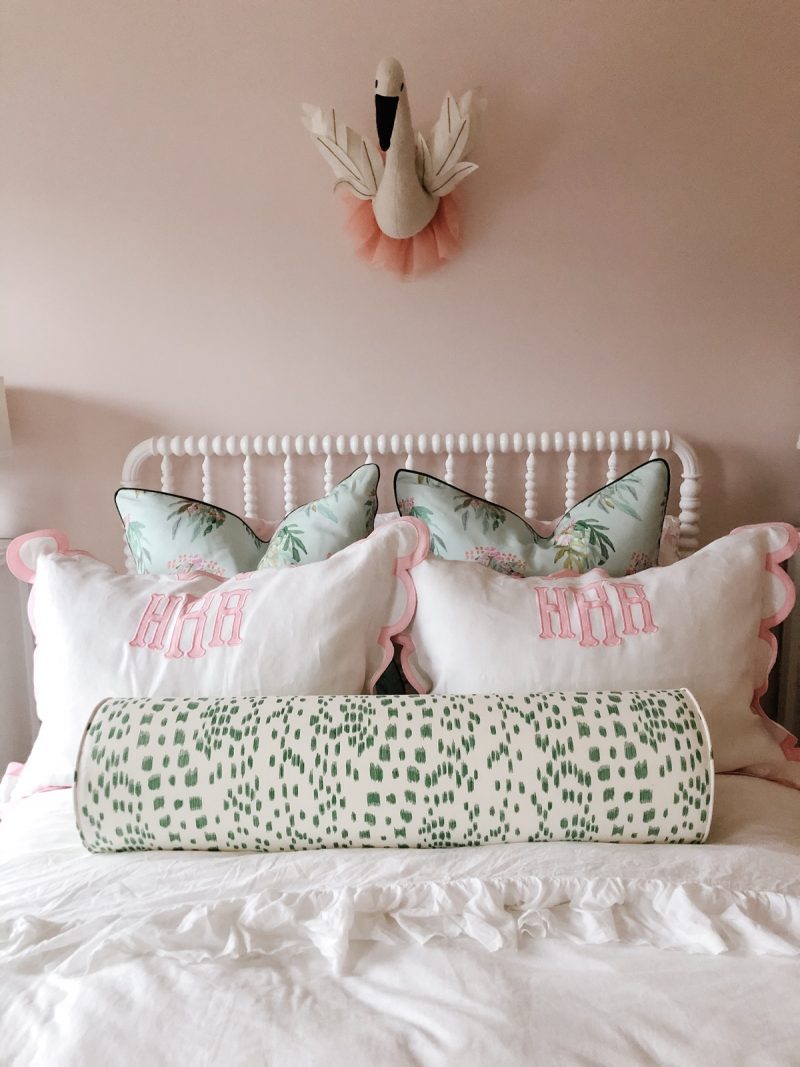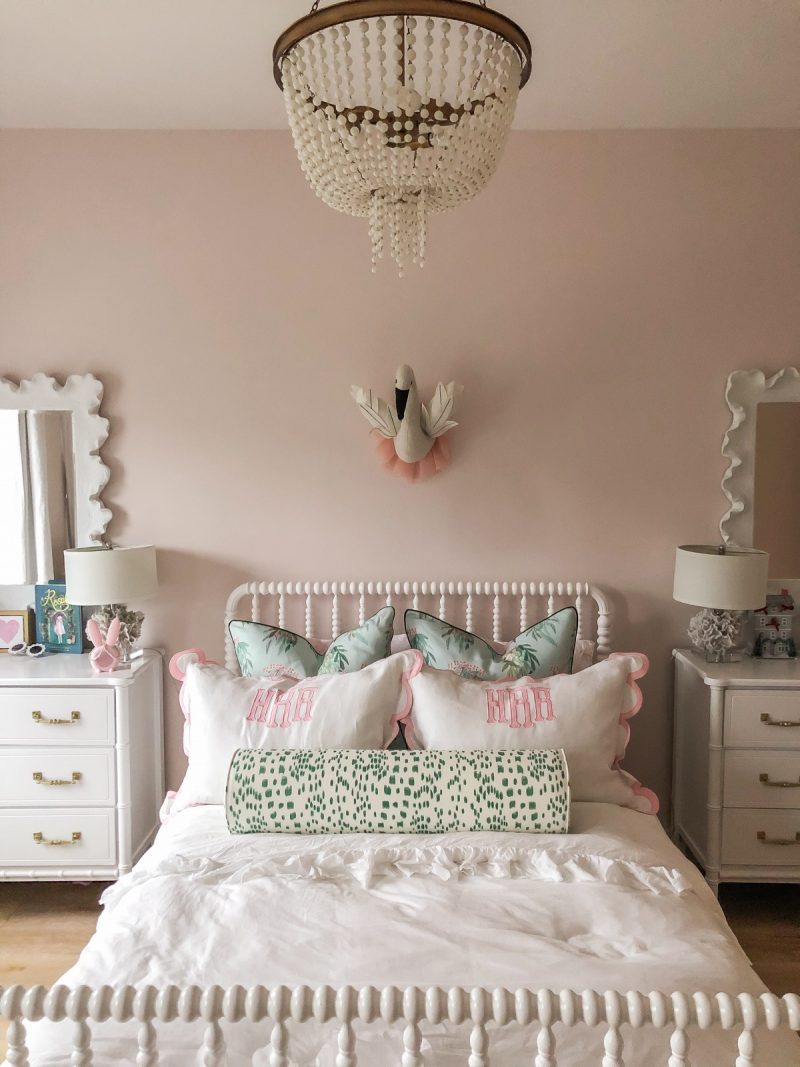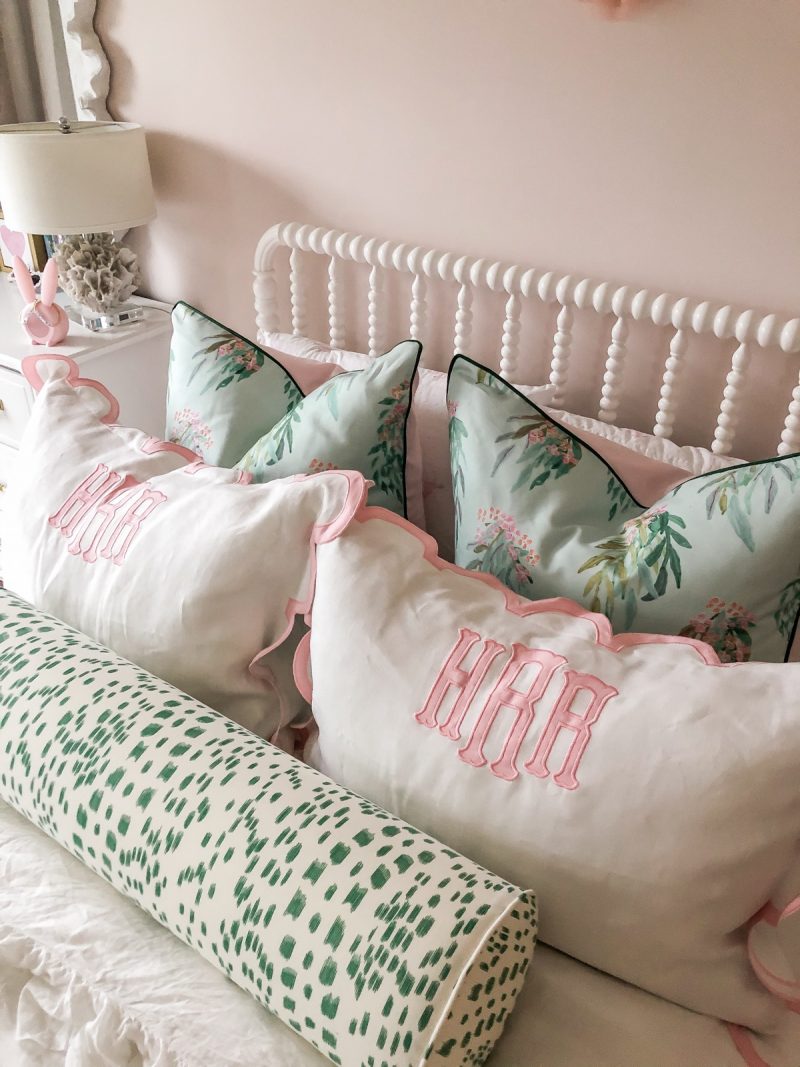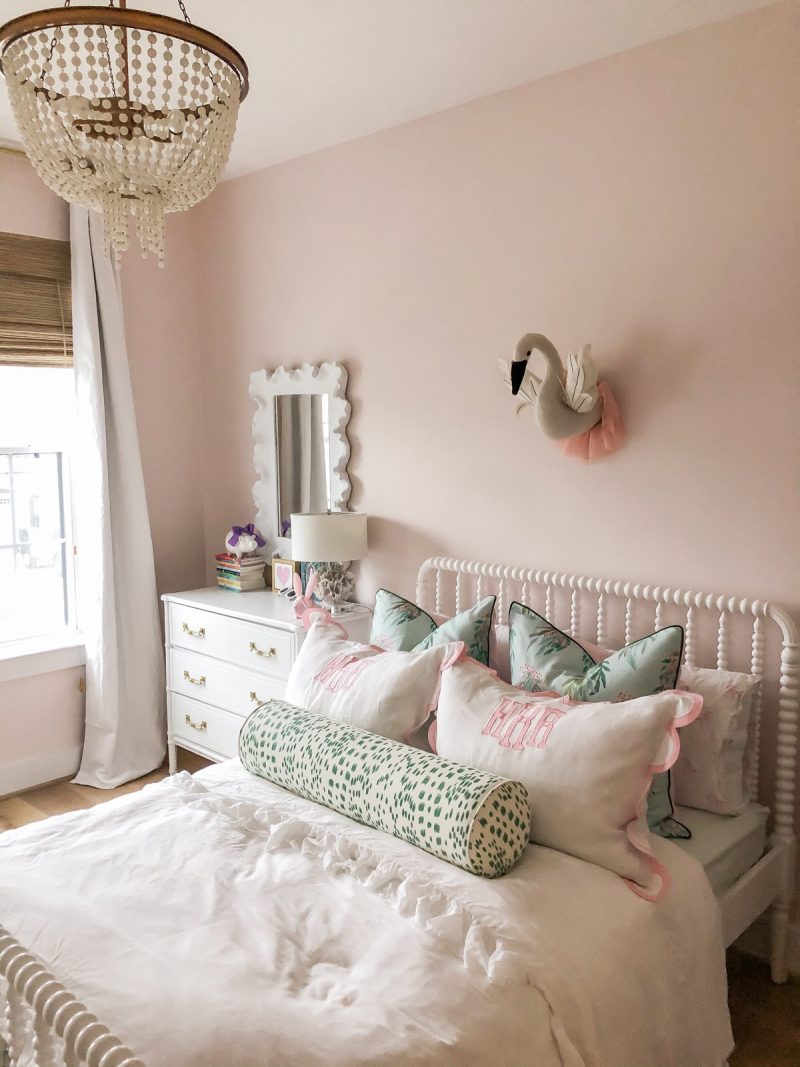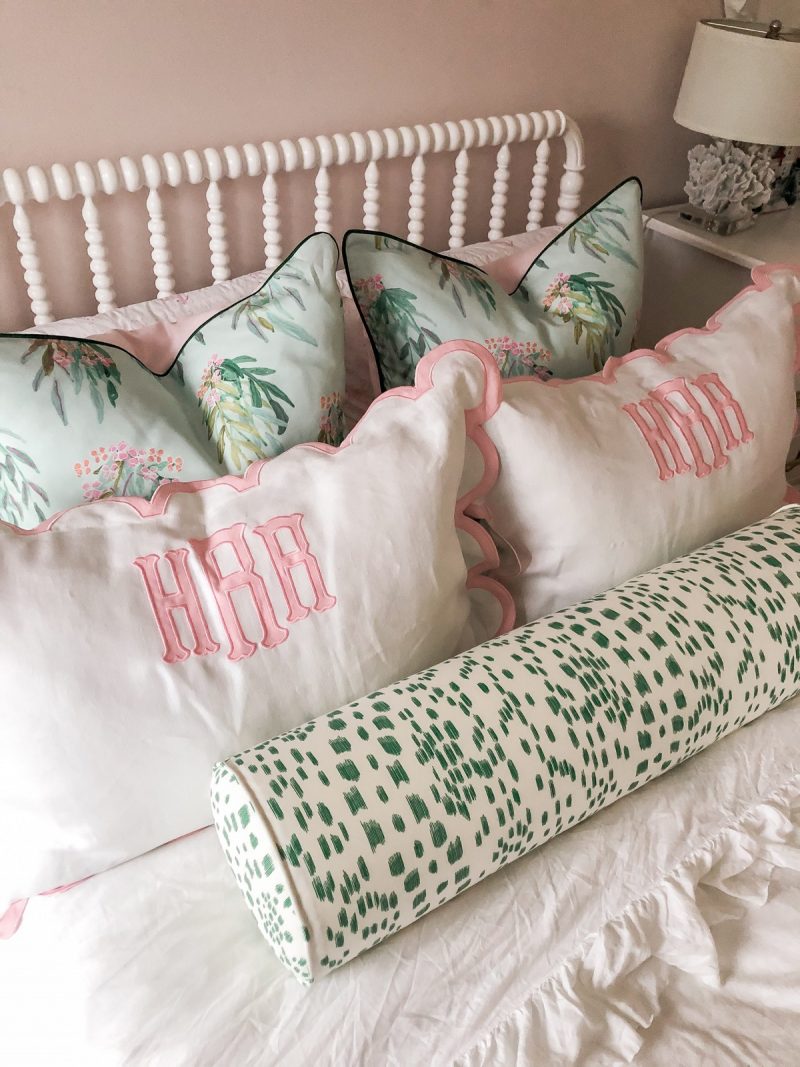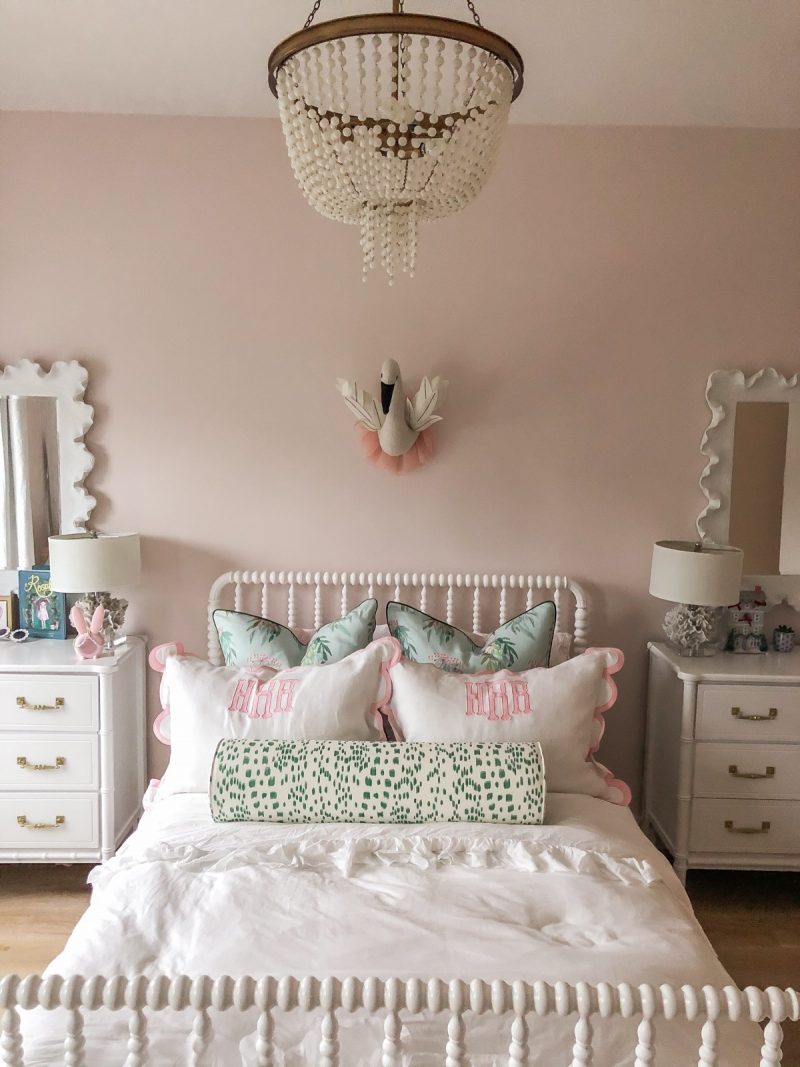 THREE
I'm gearing up to make some DIY painted ornaments this weekend (with the kids too!) I'm going in a different direction with our tree this year and can't wait for the new color scheme. I'm adding a slim tree to our playroom as well so the kids can decorate it with their collective ornaments. I feel like it will be more fun for them to have one big tree they can decorate together, that we can all enjoy in a shared space. I can't wait to share our trees soon. In the meantime, you can check out my holiday wrapping paper edit and holiday wreath edit.
FOUR
My new iPhone 12 pro MAX is in today and I can't wait for the camera! I use my iPhone for 100% of my blog photography and editing and haven't picked up a DSLR in years since the iPhone camera is so good now. I still have an iPhone 8 plus, so this will be a big change for me (yay!) I also like that the pro MAX is even larger than the 8 plus. I know some people hate big phones, but for me, the bigger the screen, the better, since I primarily use my phone for content creation and need a nice crisp screen so I can really see when I'm editing in Lightroom mobile (I use Monika Hibbs and Jillian Harris presets 95% of the time).
FIVE
Recent purchases include…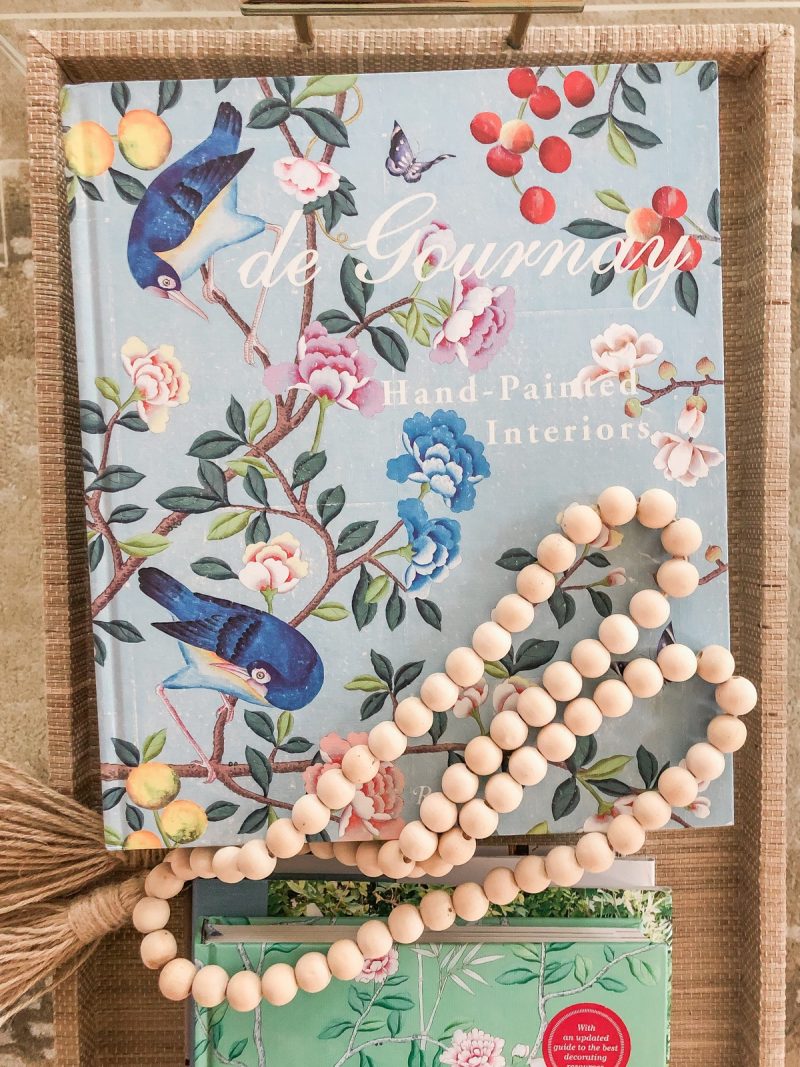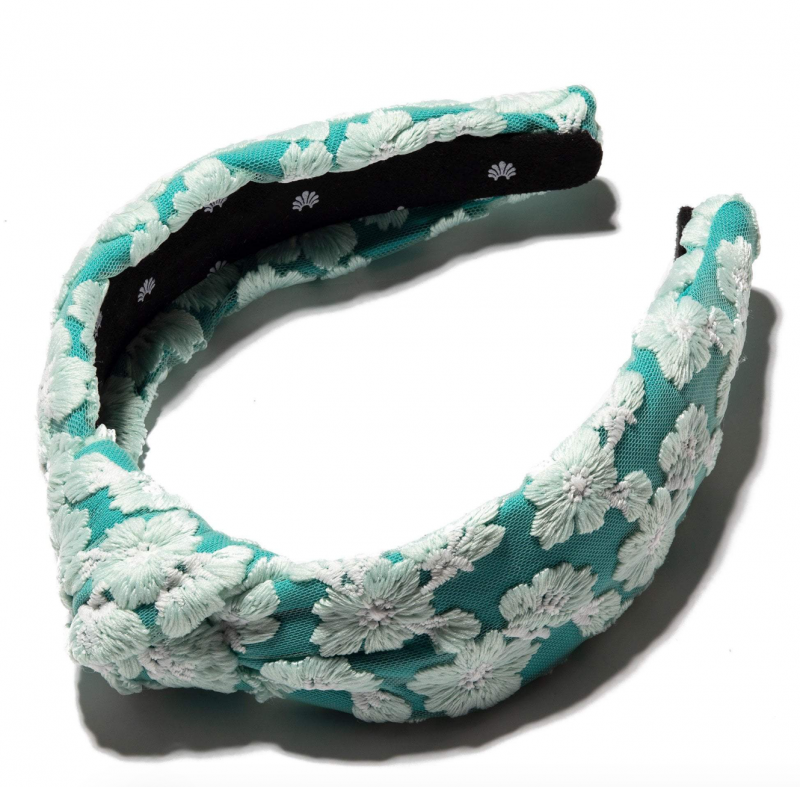 Have a great weekend!
Shop the Post