In our last home (see our third home house tour here), we purchased a new 50-inch TV because our living room was smaller and we didn't want a massive screen when the sofa was so close to the wall. We hung art around it to give the space more personality and add pops of color to our overall neutral space.
Here are some photos from our previous living room: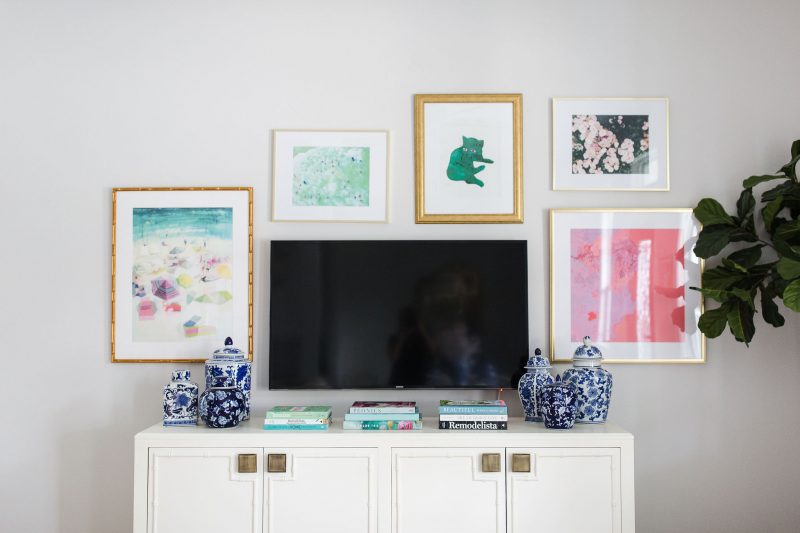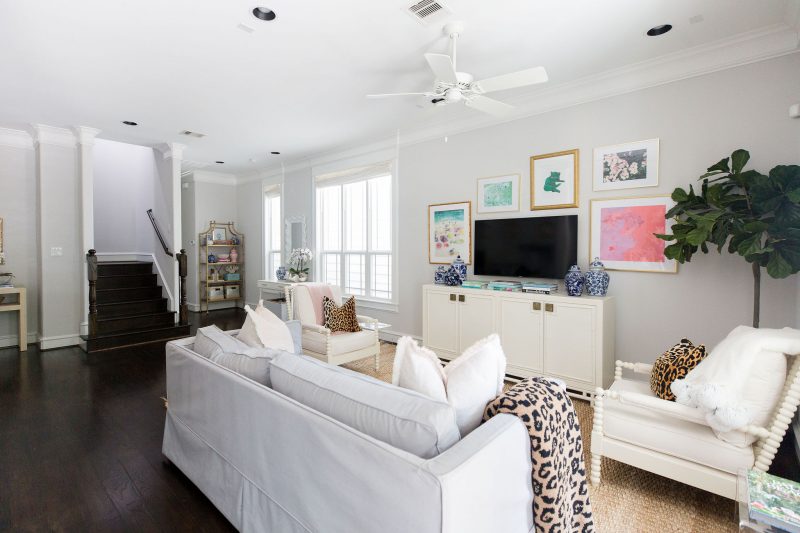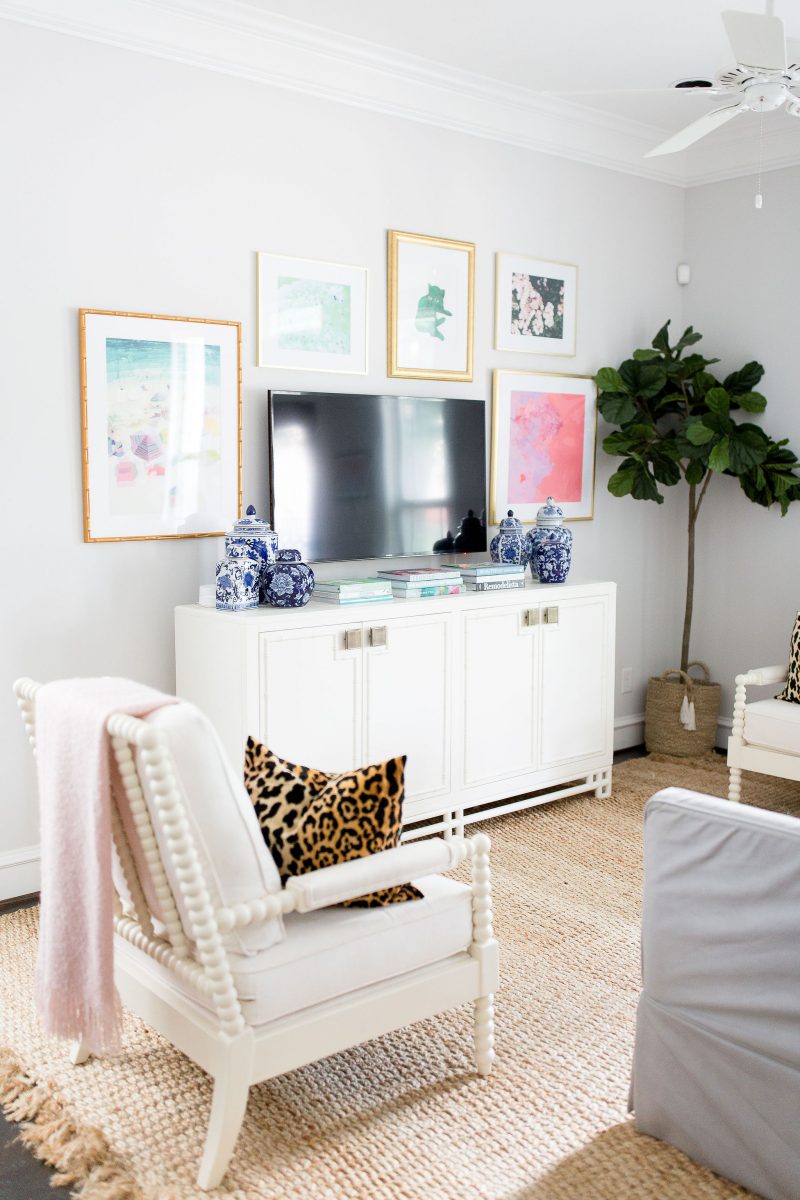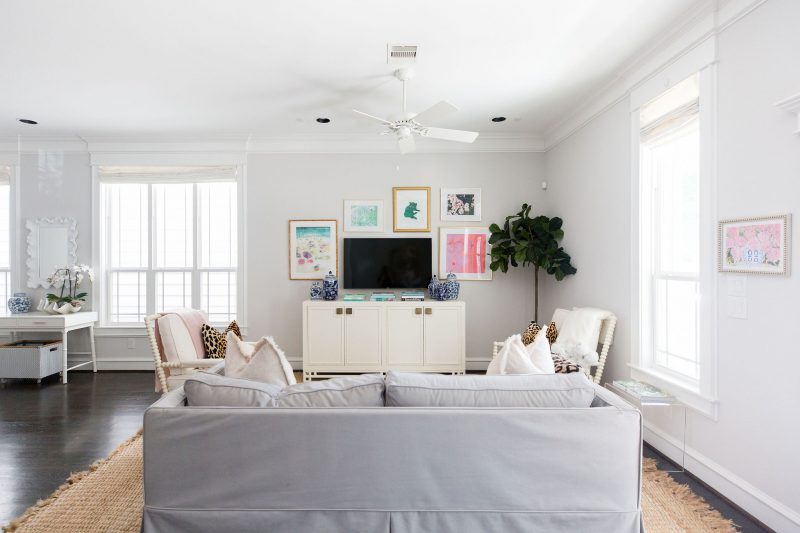 Our new home with a larger living room offered us the opportunity to get a larger TV. Initially I thought we didn't need one, but it was clear when we moved in and laid out the furniture that we'd need something bigger for our living room wall. Kevin doesn't care about anything in our home (I'm forever grateful to decorate however I wish – praise!) but, the one thing he does care about, is TVs. In all of our previous homes, he did the research and picked whatever he thought was best and I didn't care at all.
I brought up the idea of the Samsung Frame as soon as we moved in. I wanted to do another gallery wall around our TV and love how it sits flush to the wall and has no visible cords. Kevin was looking into various options but ultimately we decided to go with the Samsung Frame because it's truly the best looking TV, had good reviews and was on mega sale for a pre-Black Friday event on Amazon (the price also included the in-home installation which was a huge bonus!)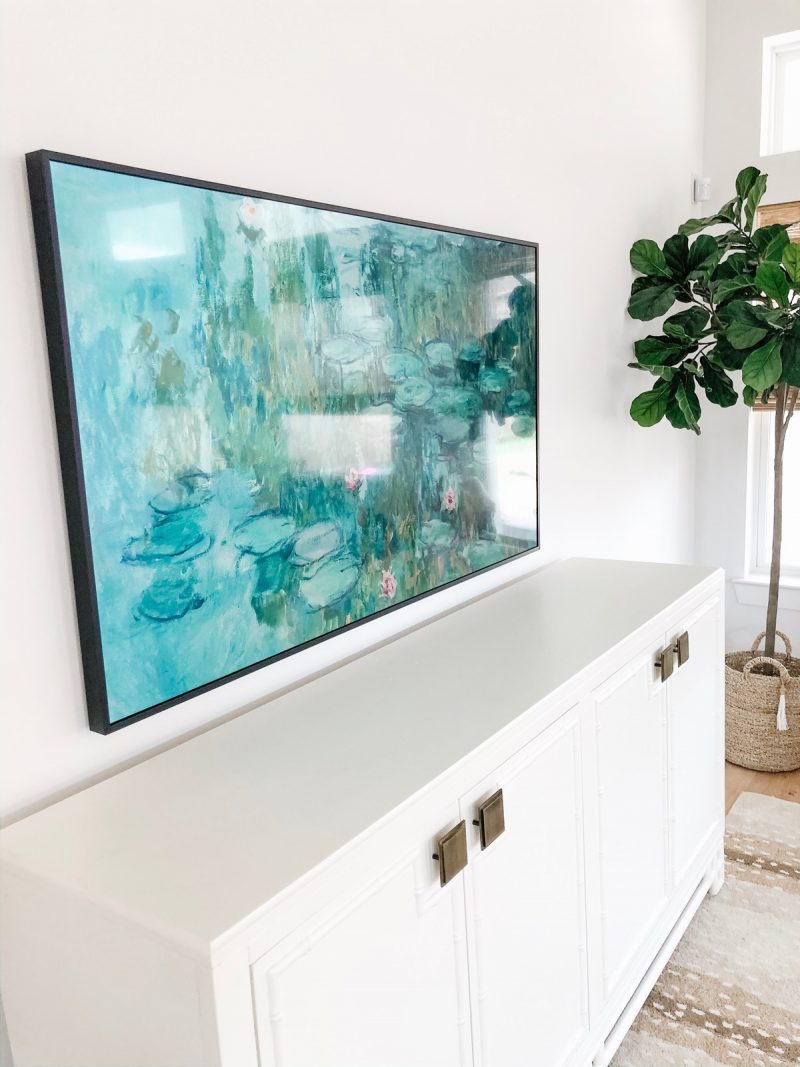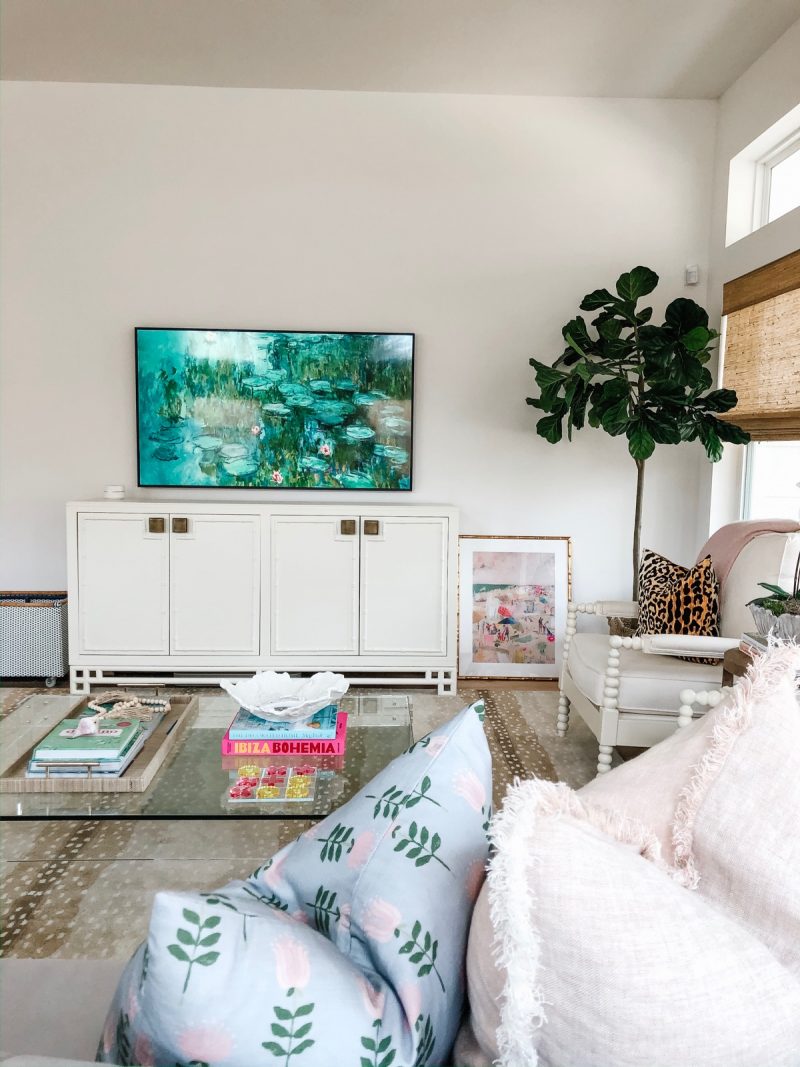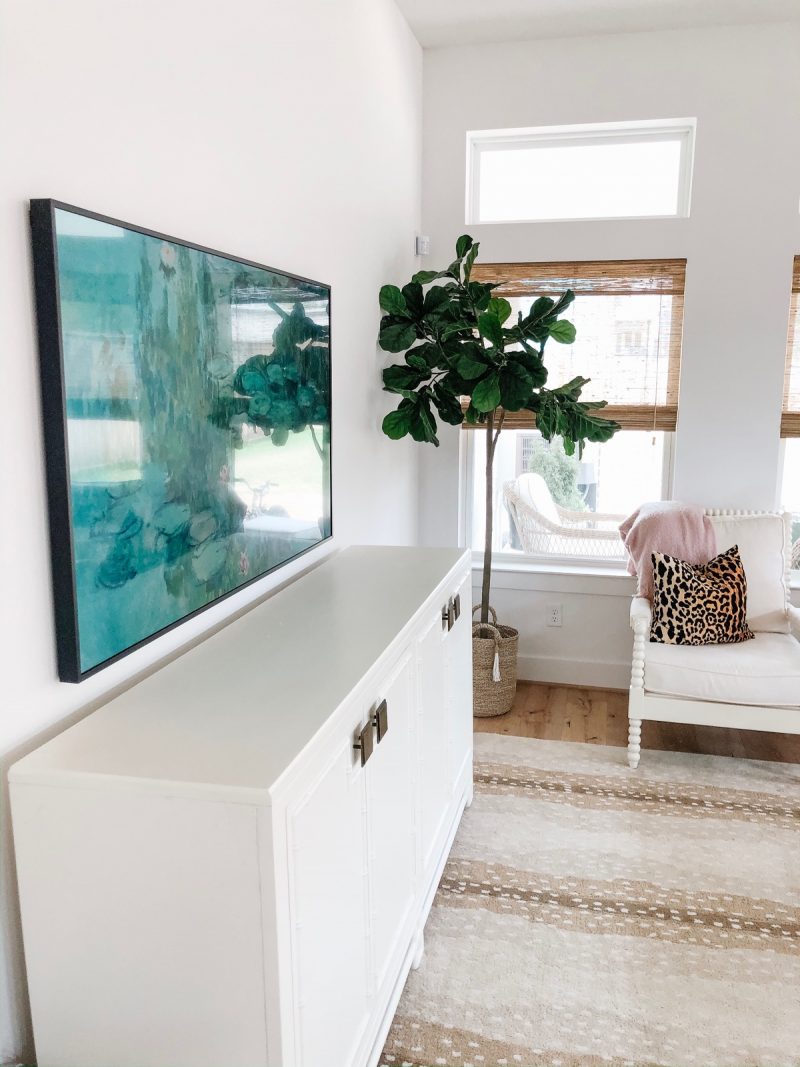 We got the Samsung Frame 65-inch model and have been very pleased with it. The picture is sharp and it looks fantastic on the wall. We always have a piece of art displayed on it when we're home and it's not in use. It comes with free art but you can also choose to purchase some.
The one thing we noticed about the Samsung Frame TV is that the sound is not as powerful as some other TVs. It's not bad – we just knew it could be better (we have an open-concept home, so it may have to to with our home layout and the size of our downstairs space – no walls for sounds to bounce off of). We ended up ordering a Sonos Beam Sound Bar and it fit perfectly under our Ballard Designs Kerra Sideboard – so you can't even see it! The best part is that the Sound Bar is connected to our Alexa, so we also play music on it all the time.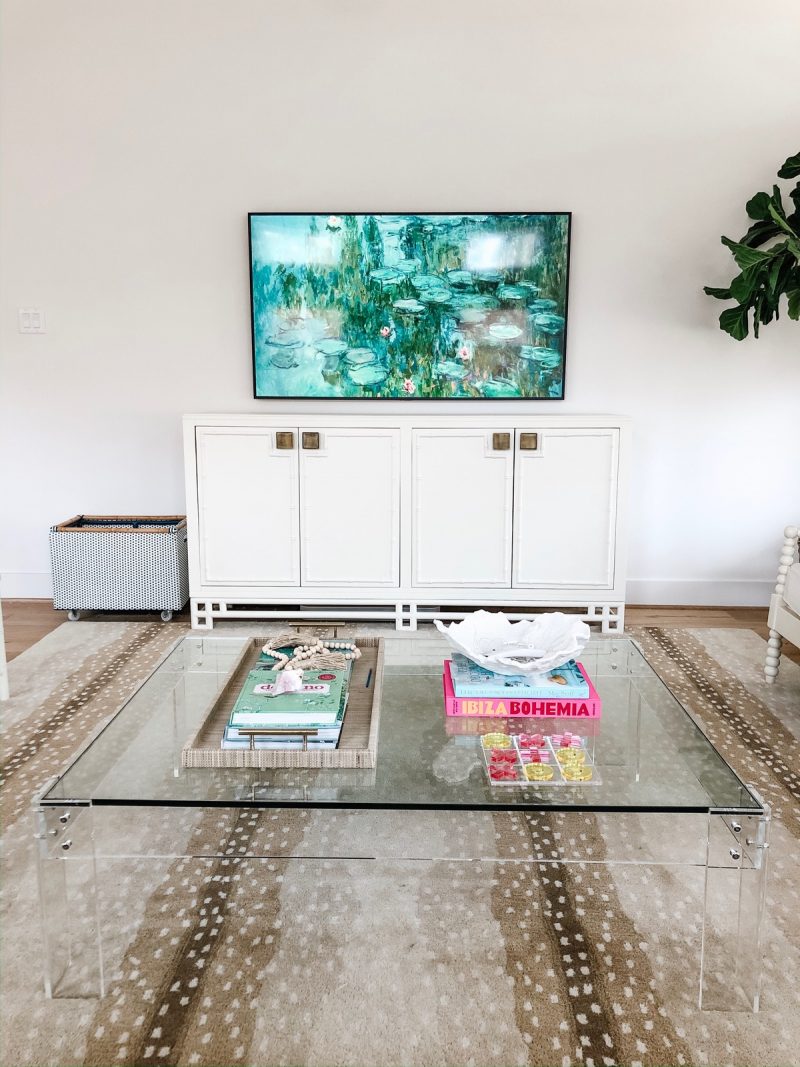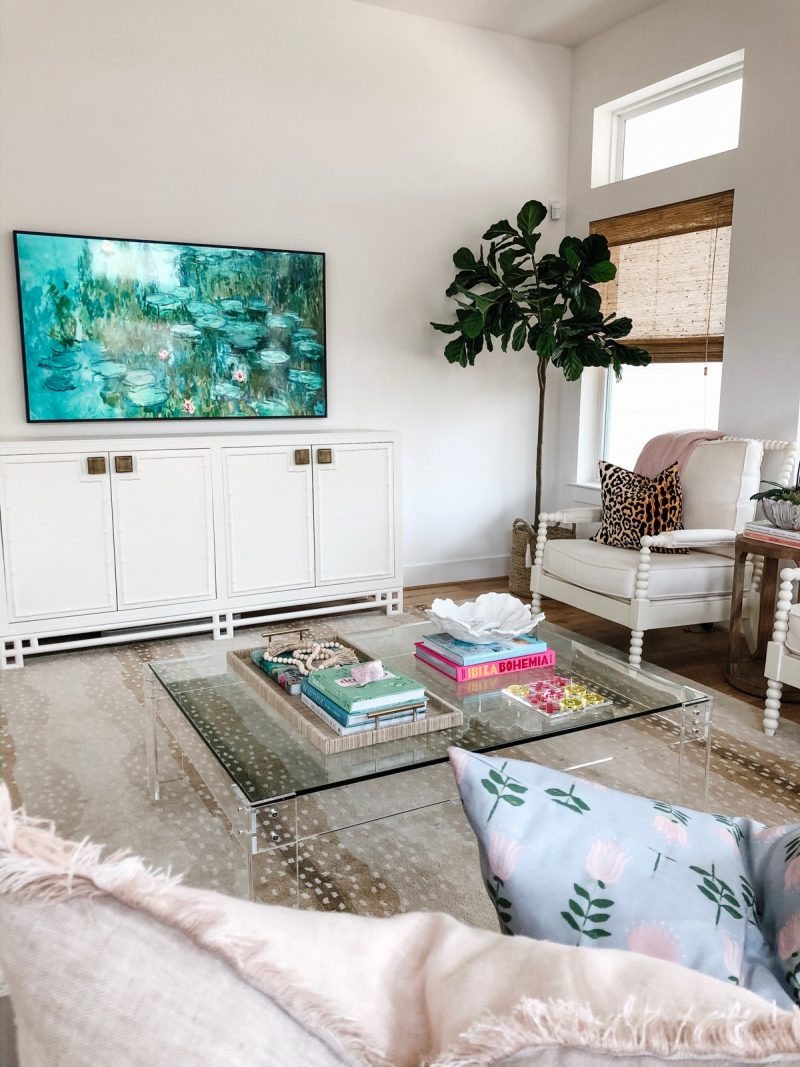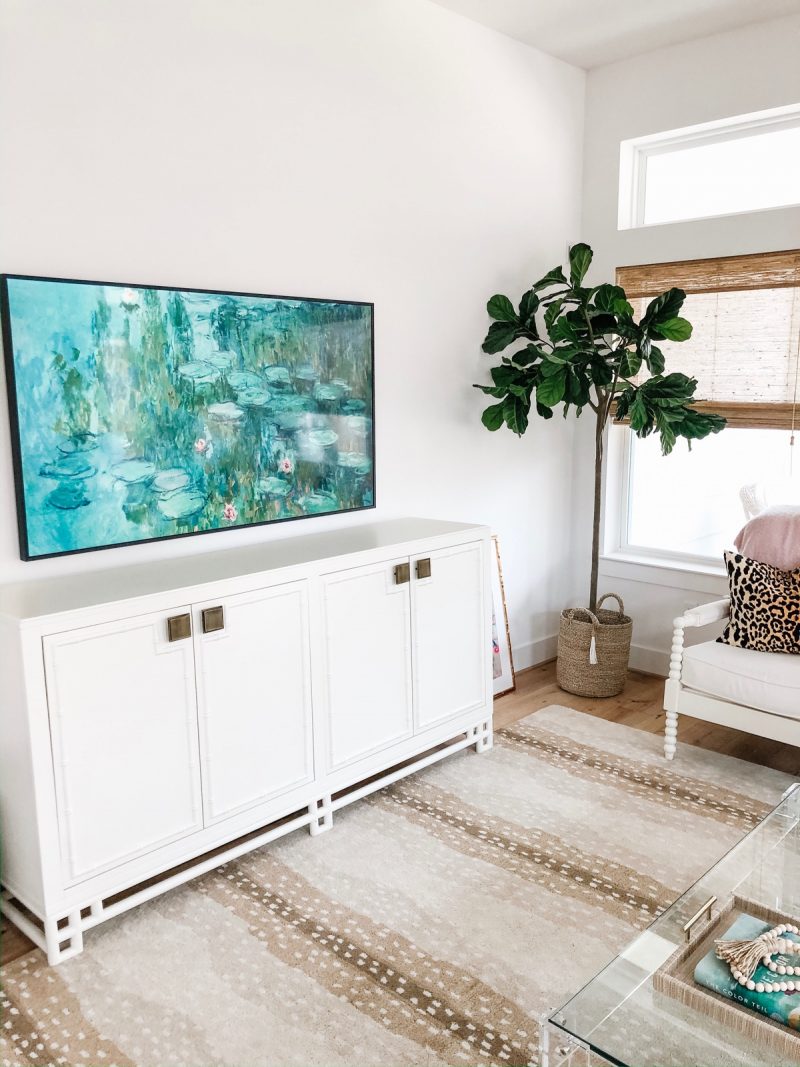 I'm really glad we chose the Samsung Frame TV ! I had a friend come over shortly after we moved in and she was like "where's your TV?" and that made my day! She thought we had hung art above our sideboard in the living room!
Depending on the time of day and how the light hits your TV, you can sometimes tell it's not really art and sometimes it really does look like art hung on the wall. Either way, it's lovely to have the option, especially since I plan to hang art around our TV again. The wall the TV is on is pretty large and I think art will further define the space. You can check our my favorite sites to buy affordable art, here.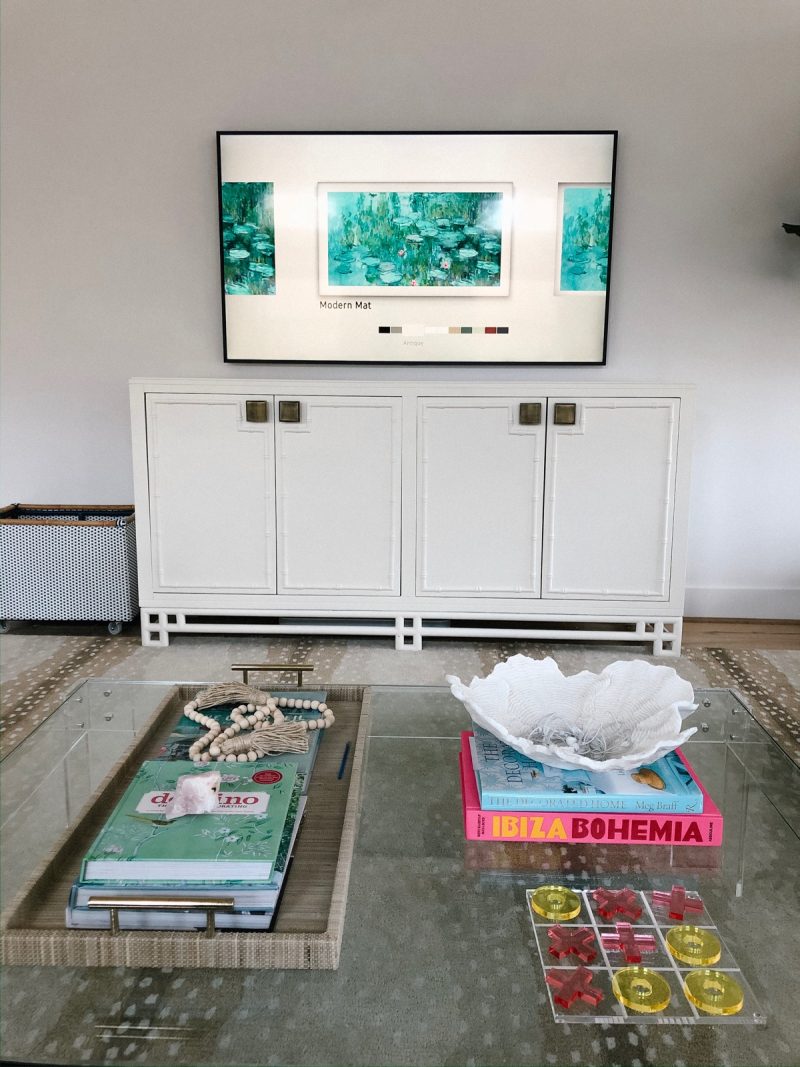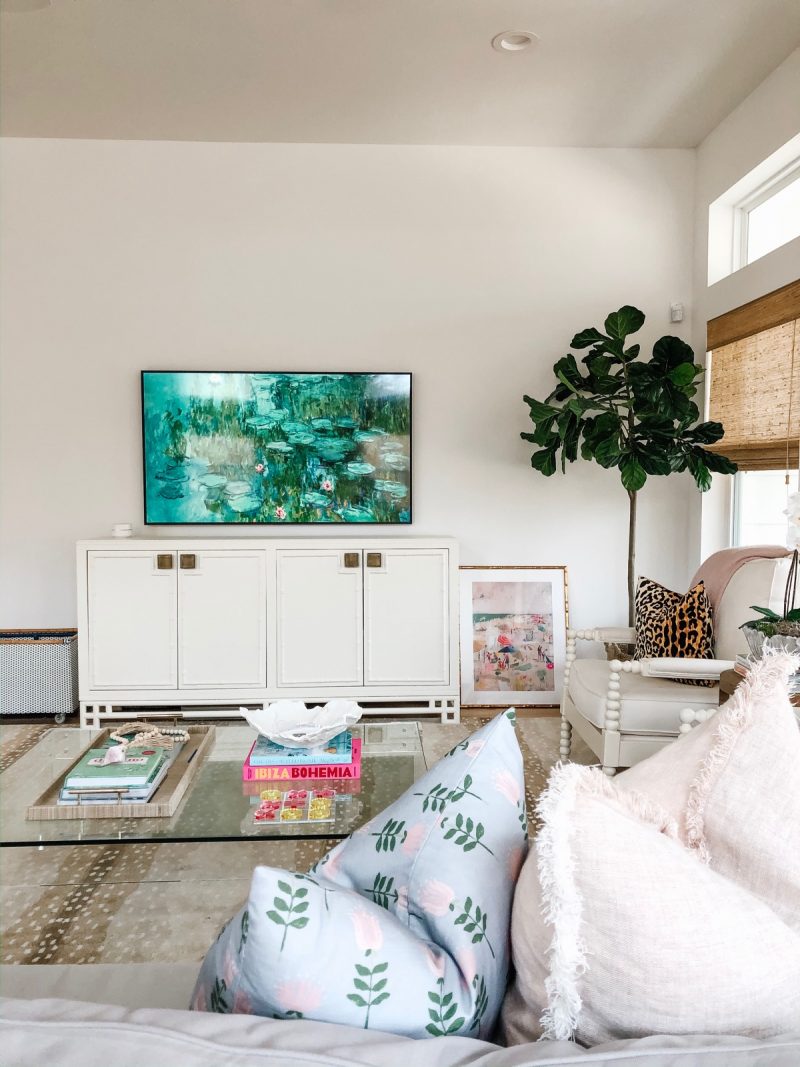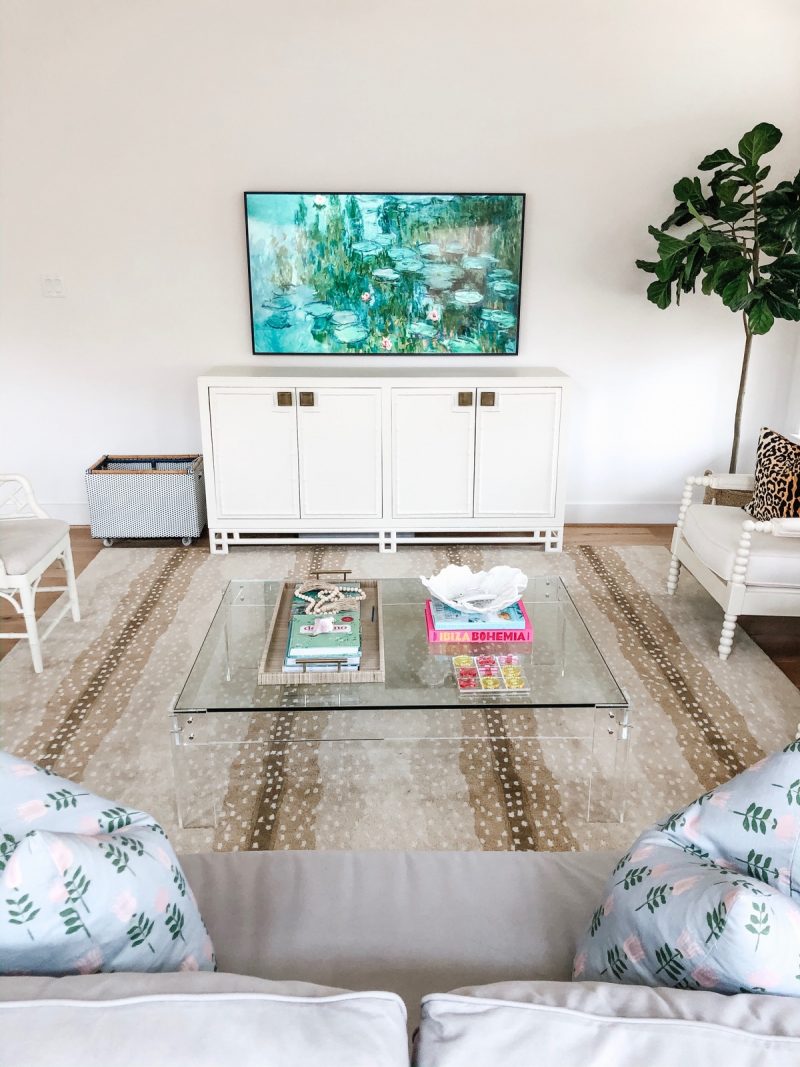 I hope this post was helpful if you're considering purchasing a Samsung Frame TV! Have a great week!
Shop the Post