Last March, when stay–home orders were implemented, I thought, no problem, we can do this for two weeks to flatten the curve! We wiped our groceries with Clorox wipes, played board games, ran around in the backyard and went for family walks. I was even featured on the local news sharing fun at-home activities for kids. Looking back, it seems unfathomable that our efforts to socially distance and stay at home would actually span an entire year (and even longer).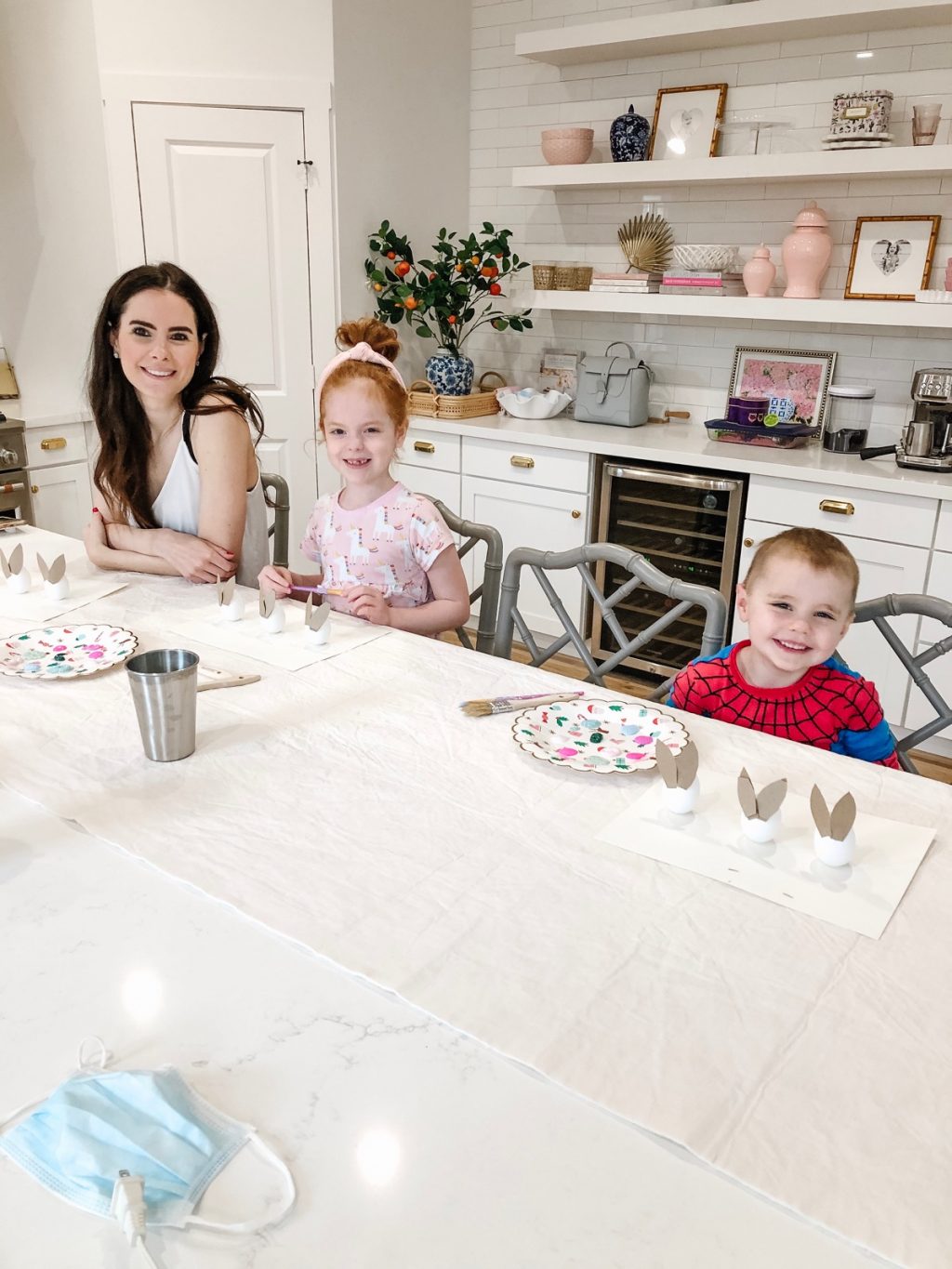 When we realized the pandemic wasn't going to be over any time soon, we got an above ground pool for our yard and started to get used to working from home and a summer spent together as a family, 24/7. There were lots of silver linings during this time, most notably how close the kids became and how well they learned to play both together and independently.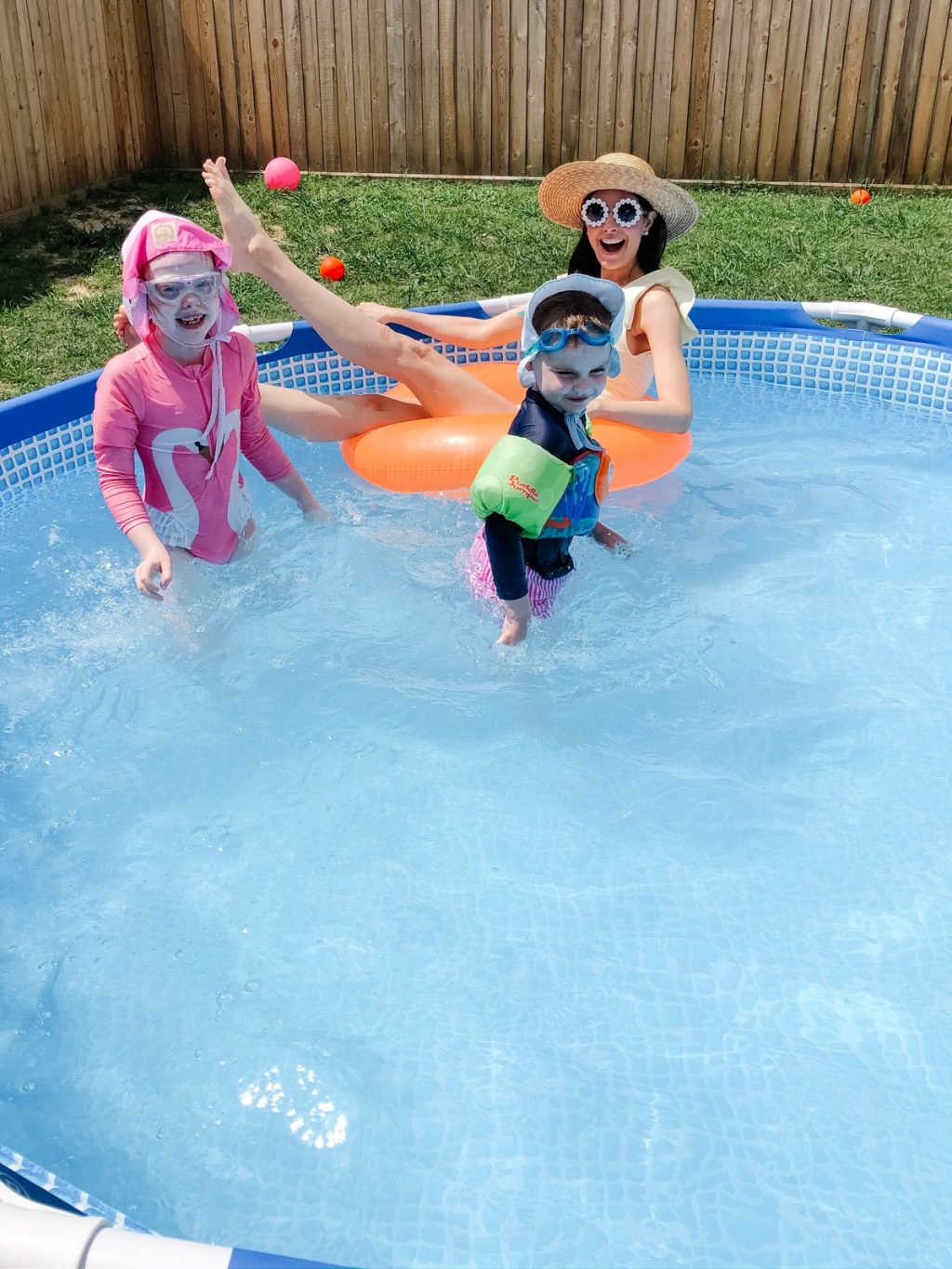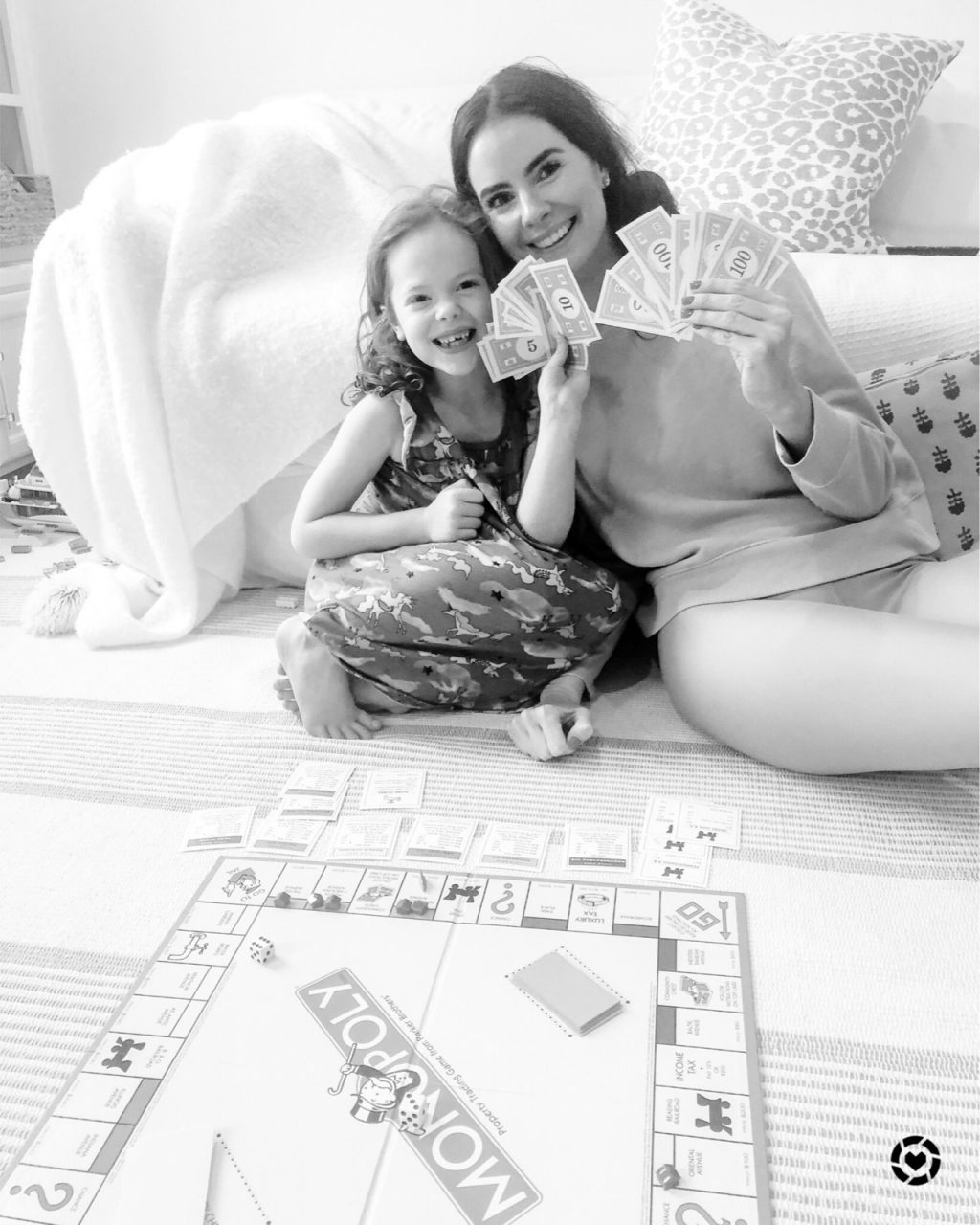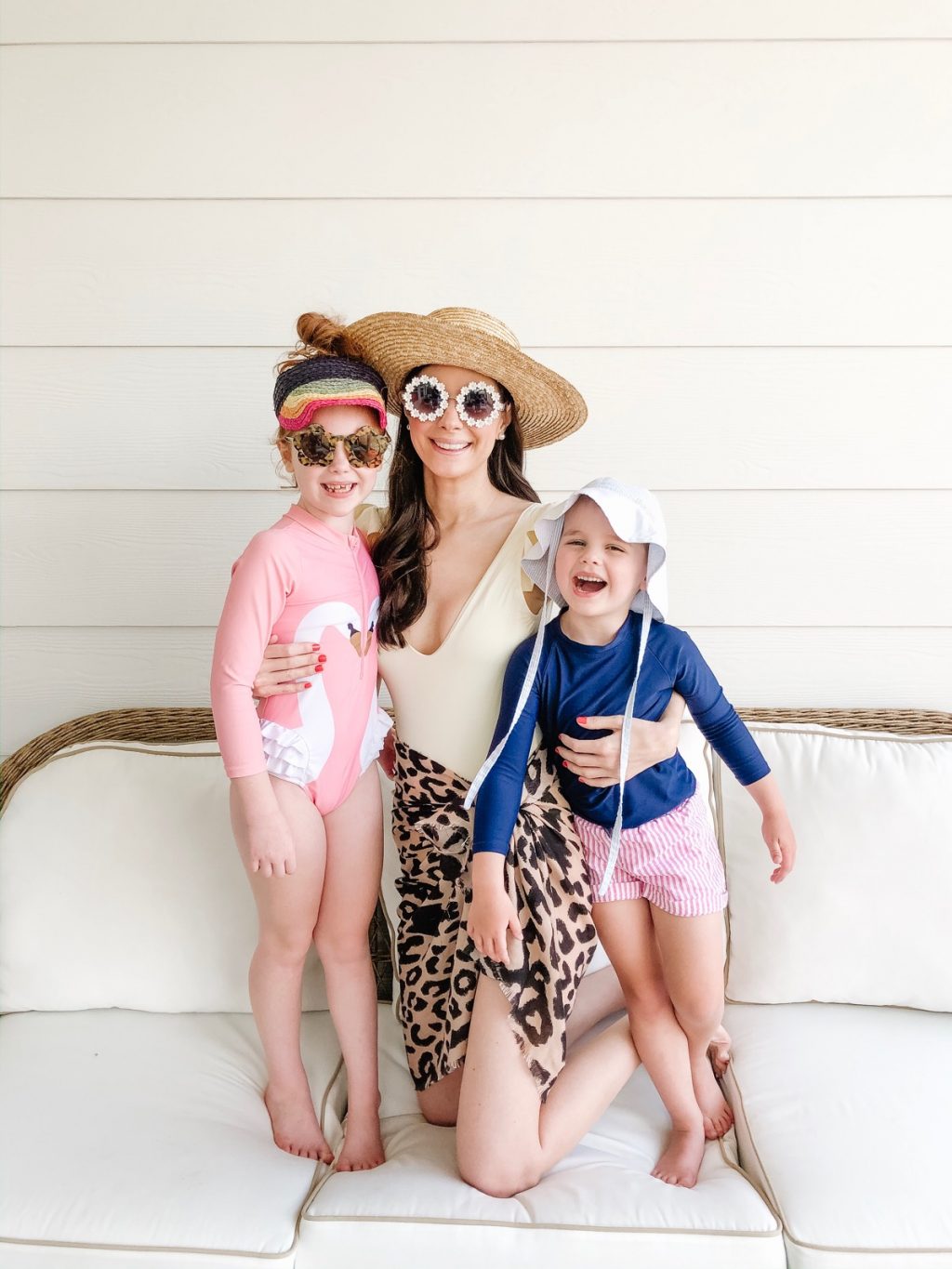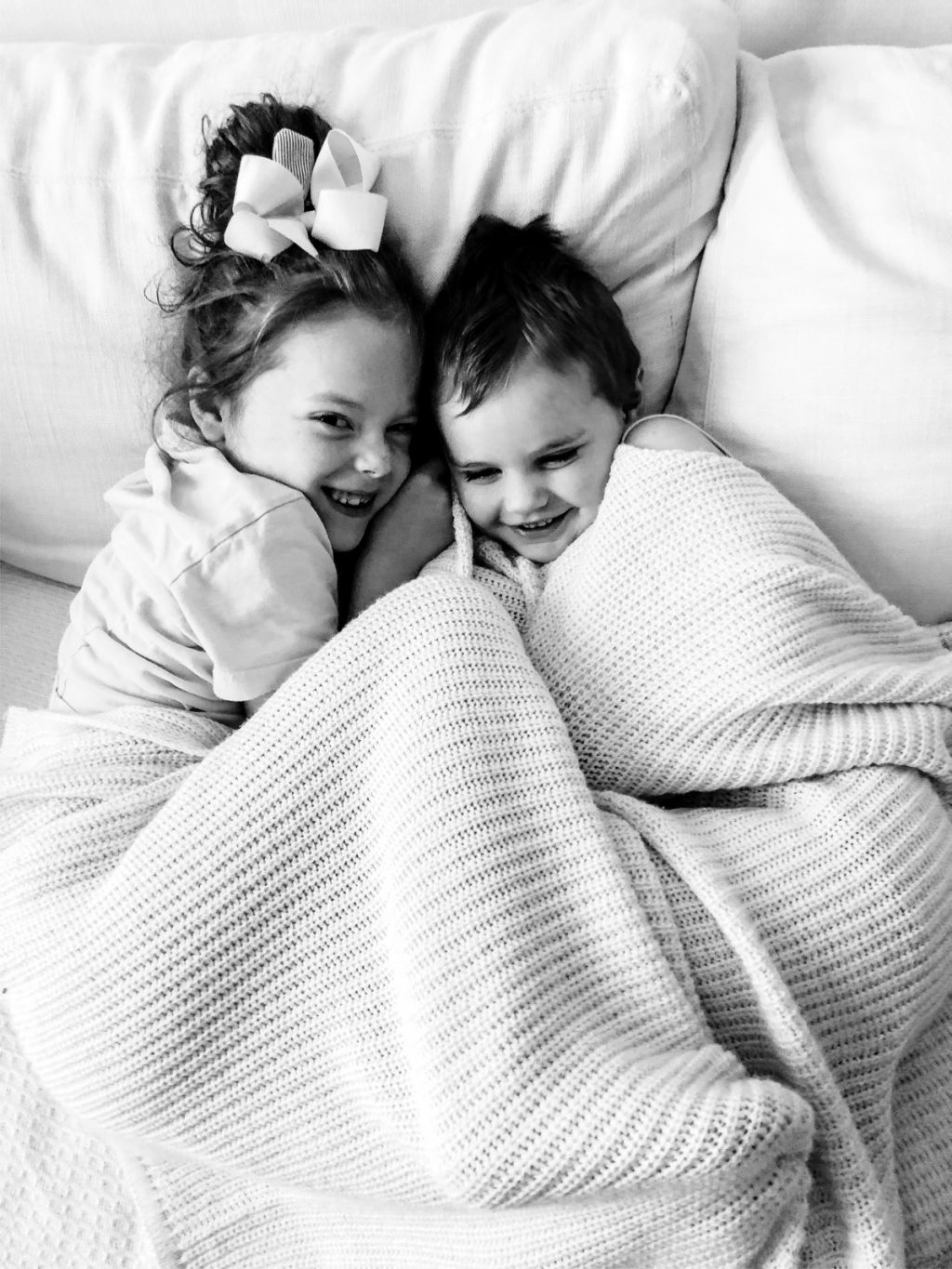 We were incredibly lucky to be able to continue to earn our incomes while also being home with our children – something I don't take for granted for even a second, recognizing it's a privilege many don't have.
Having said that, the past year was challenging for me, for so many reasons. Over the summer, my mental health hit at an all-time low and I finally admitted I needed help and started to take medication for my anxiety and do virtual therapy weekly. Parts of me are thankful for the way my world was shaken up, because it forced me to take steps I otherwise might not have.
The pandemic also forced me to really think about what I want my life, work and future to look like. I'm not sure I would have had the realizations I did without getting out of my regular day-to-day routine. I ended up reducing my hours permanently at work and I continue to think about what I want my work and career to look like, now, and in the future. This may seem like a good thing, but it has rocked me to my core, because it made me totally re-imagine what I thought my life would look like five and ten years from now. Change has always been difficult for me and I struggle with feelings of fear when I think about major life decisions (the only change I seem to love and welcome is moving frequently, haha).
Perhaps the most difficult part of this pandemic for many of us is not having any sense of when it will be over. When will life return back to normal? When can we safely see loved ones again and travel? Lack of clarity or information can feel extremely disconcerting, and for those with anxiety, it can feel debilitating. I have told my therapist many times that I have felt paralyzed during this pandemic – particularly when it comes to decision-making.

I had a lot of anxiety about myself or a member of my family actually getting COVID, so we restricted a lot of our activities. It was difficult to see so many continue to gather in large groups, travel and do other "normal" activities while our family made different choices, driven by the recommendations of medical experts and epidemiologists tracking the pandemic. This was of course our choice, but that didn't make it easier to cope with. I kept worrying about the effect it would have on our kids – but they actually told me it was the "best summer ever!" and loved being home all the time. Once they went back to school, a lot of my guilty feelings went away, but new fears emerged about someone getting sick, even with all the precautions in place.
In November, I had to go back to work in the office, which was pretty stressful. Then, in December, I was vaccinated with Pfizer's COVID-19 vaccine and Kevin got his first vaccine dose recently as well. My mom (a registered nurse) and in-laws are also fully vaccinated now which brings me some relief. Even with more people getting vaccinated, life still feels quite far away from "normal." I recently started to spend time with friends who are also fully vaccinated. It may sound silly to some, but being able to be with friends, indoors, without masks, still moves me to tears every time.
I don't know anyone who would call 2020 their best year (and by the looks of it, 2021). In some ways though, being forced to slow down and rapidly change our day-to-day routines was a hidden gem. An opportunity to step outside of the comfort of our routines and think about what we really want. It was a time for many to re-evaluate which activities, routines and friendships are really serving them. It was a time to think about change. It was a time to recognize where you're valued.
Someone recently asked me if I had a goal for 2021, and I said it was to be confident in my decisions and live without fear of change. It's something I'm still working on, but I feel a great sense of peace about leaning into what feels right and knowing everything will be OK, regardless of what worst-case-scenarios I build-up in my mind.
The pandemic was a time of change, grief and happiness all rolled into one. I hope to look back on this time without reliving the feelings of fear and uncertainty, but instead, focusing on the opportunities and change in perspective it brought.